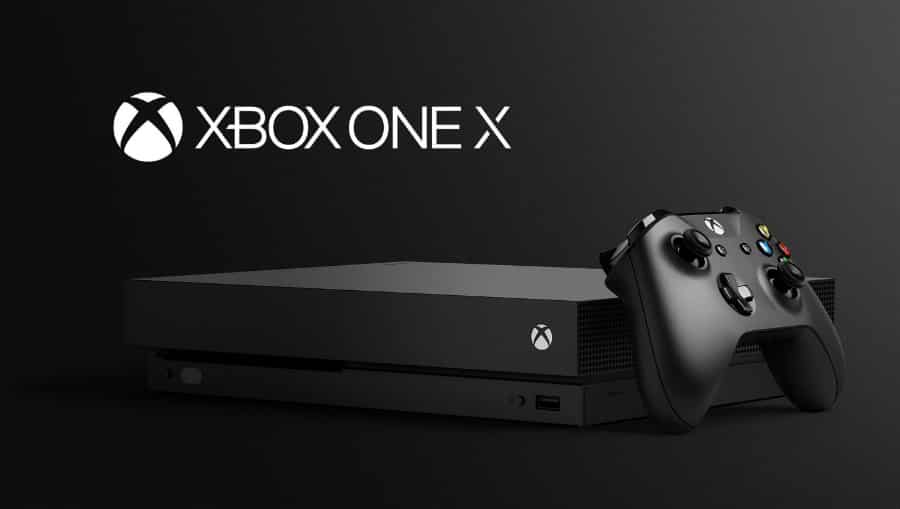 The Xbox One X rises above the competition by offering a native 4K HDR output and other features which are suitable for some of our favorite gaming monitors. There are excellent HDR TVs on the market, but a computer display is much more suited due to its lower latency for fast-paced titles such as Overwatch and duality. Building a battle station composed of a PC and the Xbox One X is easier with a gaming monitor, plus choosing this route saves you money, energy, and space.  These monitors are future-proof and will withstand upgrades to the Xbox system. That said, the Xbox Series X has capabilities that may make you want to upgrade.
Choosing a monitor for the Xbox One is easy as long as the product meets simple criteria for it to be practical. Users won't need anything fancy unless they want to enjoy the full benefits of HDR or match the chosen display to an Nvidia or AMD GPU for proprietary Adaptive Sync solutions. As long as your selected model includes an HDMI 2.0a slot which is HDCP 2.2 compatible, you can enjoy 4K HDR gaming and streaming on your Xbox One X.
The Best Monitors for Xbox One X
1. LG 27UK650 – Best Overall 4K Monitor with Accurate Color for Xbox One X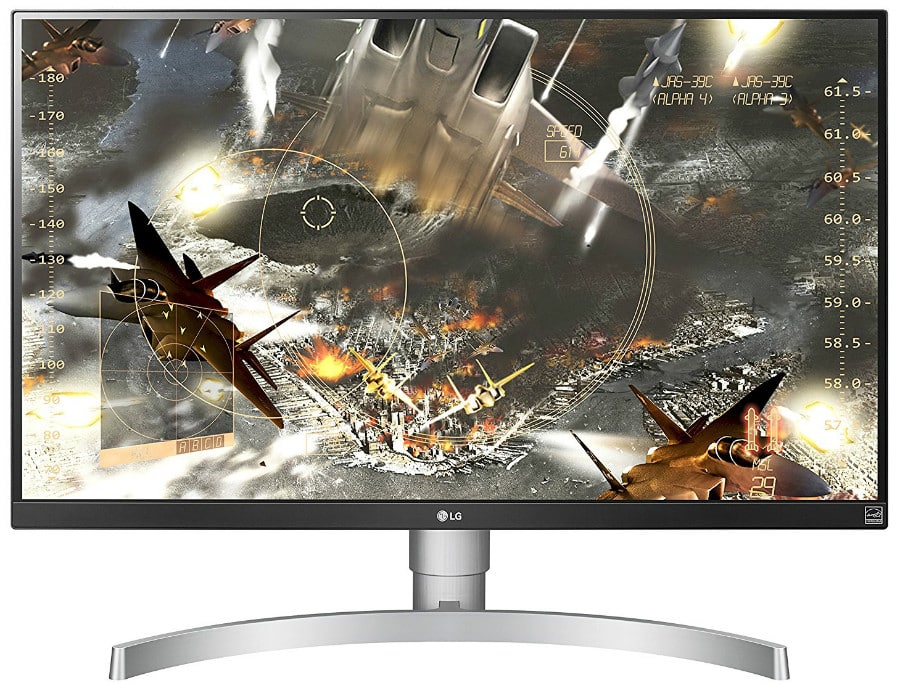 The LG 27UK650 is our favorite 4K IPS monitor at the sub-$500 price point for its superior quality and reliability. The product features a very accurate IPS panel that makes it ideal as an affordable option for editing setups. The latter is then complemented by smooth gaming performance, ensuring that both spectrums of users will not be disappointed.

2. Philips 276E8VJSB – Cheapest 4K Monitor for Xbox One X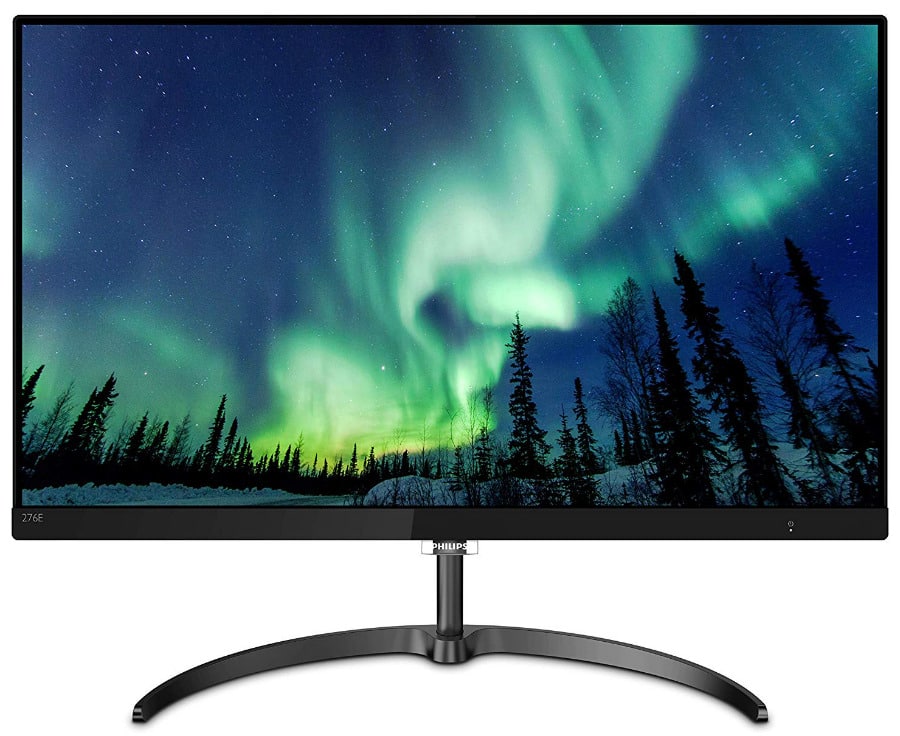 The Philips 276E8VJSB is the cheapest 4K monitor we can recommend for the Xbox One X thanks to its incredible value. The monitor sports a color-accurate IPS panel with excellent clarity and quality, allowing this model to punch above its price point. You also get decent responsiveness and an attractive design, stretching the value of every dollar you spend on it.
3. Samsung U32J590 – Affordable 32-inch 4K Monitor for Entertainment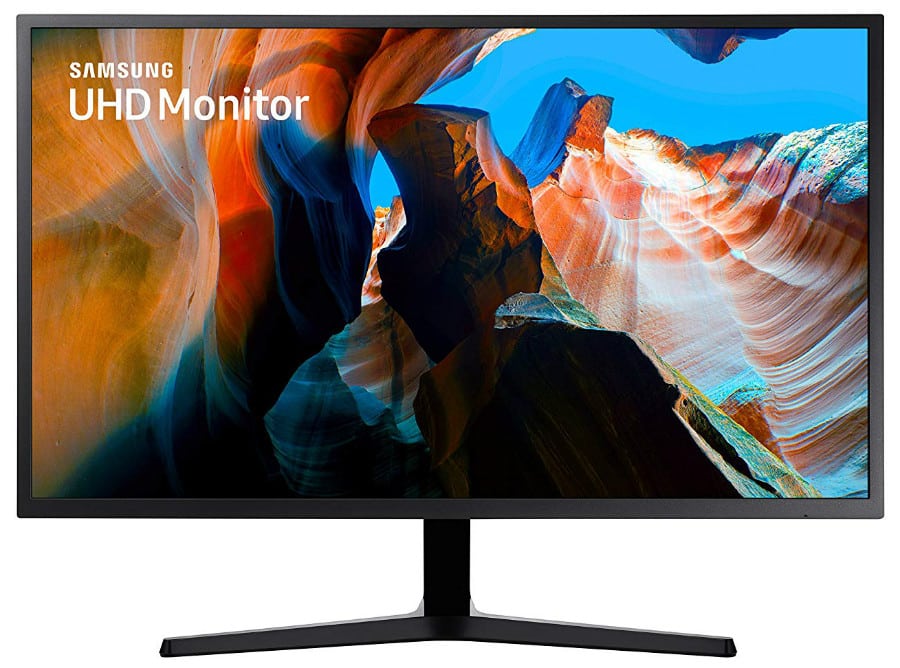 The Samsung U32J590 is an easy to own 4K monitor that sits at the ideal 32-inch screen diagonal for gaming or movies in UHD. The monitor cuts away the least important features to bring the price down as much as possible, without sacrificing the imaging quality. This model is capable of excellent depth thanks to its extreme contrast and vibrancy, plus its low latency makes it ideal for our favorite hobby
4. MSI MAG321CURV – Curved 4K Gaming Monitor for Xbox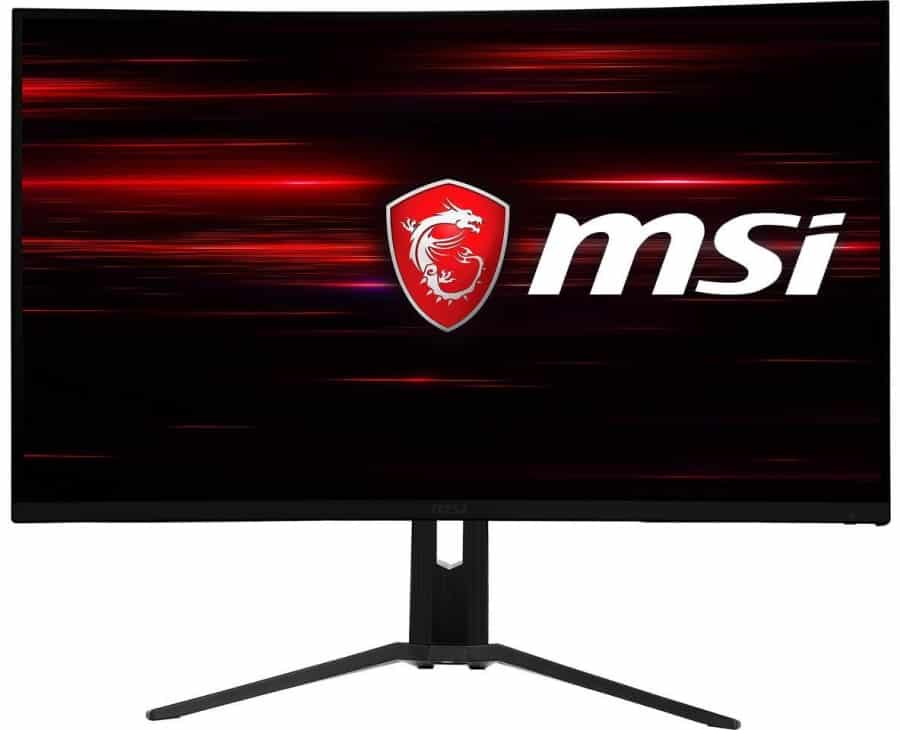 The BenQ PD3200U is the best option for professionals who want a reliable screen for CAD and graphics work and gaming on an Xbox One X on the side. This 32-inch features comprehensive and accurate gamut coverage plus multiple useful filters for different practices. This flexible and durable monitor isn't for gaming, but it is an excellent candidate for its image clarity and low input lag of only 11ms.
5. Asus VP27UQG – Affordable 4K Gaming Monitor for Xbox One X and PC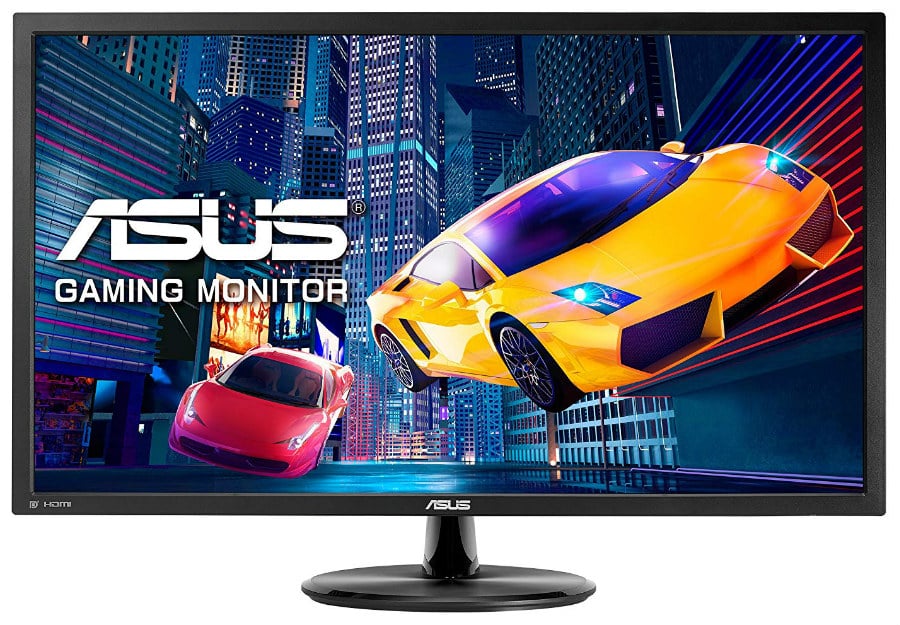 The Asus VP28UQG is one of the best-selling gaming monitors in the market today thanks to its affordability that doesn't compromise on what matters most. The snappy TN panel is highly suitable for competitive games like Apex Legends or Fortnite which have intense firefights and sequences. It doesn't have the viewing angles or vibrancy of IPS panels, but its fast pixel response time translates to better motion handling.
6. LG 32UD59 – Budget-Friendly IPS 4K Gaming Monitor for Xbox One X and PC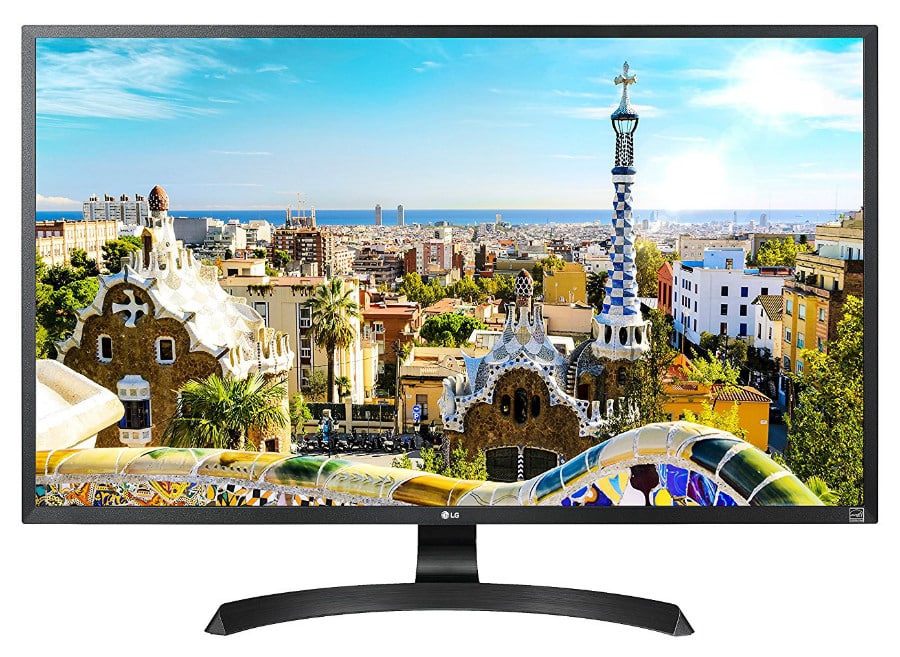 The LG 32UD59 is one of the cheapest 4K options available that provides a crisp and clear IPS panel with extensive gamut coverage and reasonable accuracy. The monitor is good enough for basic editing tasks, but it shines the most in entertainment use such as immersive gaming. You get a display that is almost comparable to TVs in size that will help you enjoy engrossing titles such as Farcry 5 or The Witcher 3.
8. Dell U3219Q – Premium 4K Monitor with USB-C for Work and Play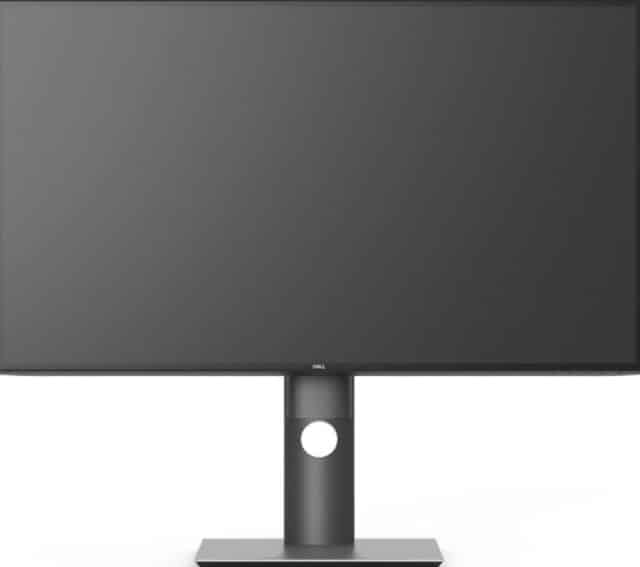 The Dell U3219Q is a sophisticated 4K monitor that offers excellent image quality for professional endeavors or UHD gaming. This sleek premium monitor comes equipped with advanced connectivity options such as USB-C which makes it a perfect choice for an all-in-one display. The high-quality IPS monitor and its factory calibration are tough to beat, making it a top choice for meticulous users who want the best for their editing-slash-gaming setups.
HDR Monitors for Xbox One X
HDR monitors are only beginning to scratch the surface of the market, but there are already available options that are suitable for the Xbox One X. These products are the best options to maximize the Xbox One X's capabilities, but there will be some compromises, and it could cost you a lot of money. There is still a lot of consideration to choose this type of product over an HDR TV, such as lower latency and mixed-use functionality.
1. Samsung C32HG70 – Excellent HDR Gaming Monitor for Xbox One X and PC Gaming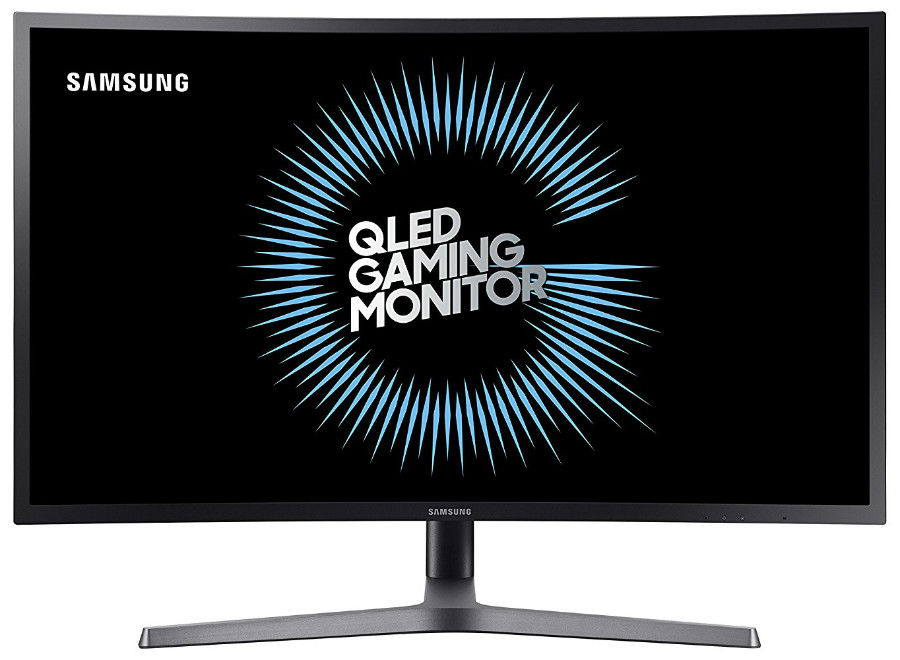 The Samsung C32HG70 is a curved gaming monitor with lightning-fast capabilities and a functional and exclusive HDR emulation courtesy of its specs. This Quantum Dot-equipped gaming monitor only comes in QHD, but the Xbox One X supports games at 2560 x 1440 readily so you won't have issues. Choose this amazing gaming display if you want 144Hz and FreeSync for PC and HDR improvements for your console titles.
2. Asus XG438Q – 4K 120Hz LFGD with FreeSync 2 and HDR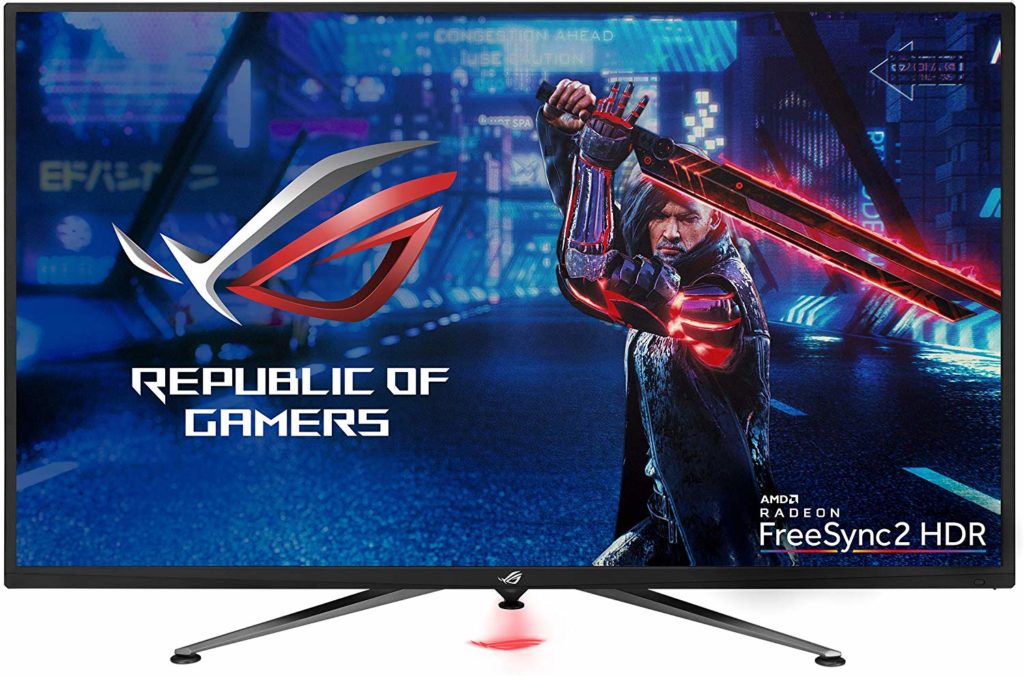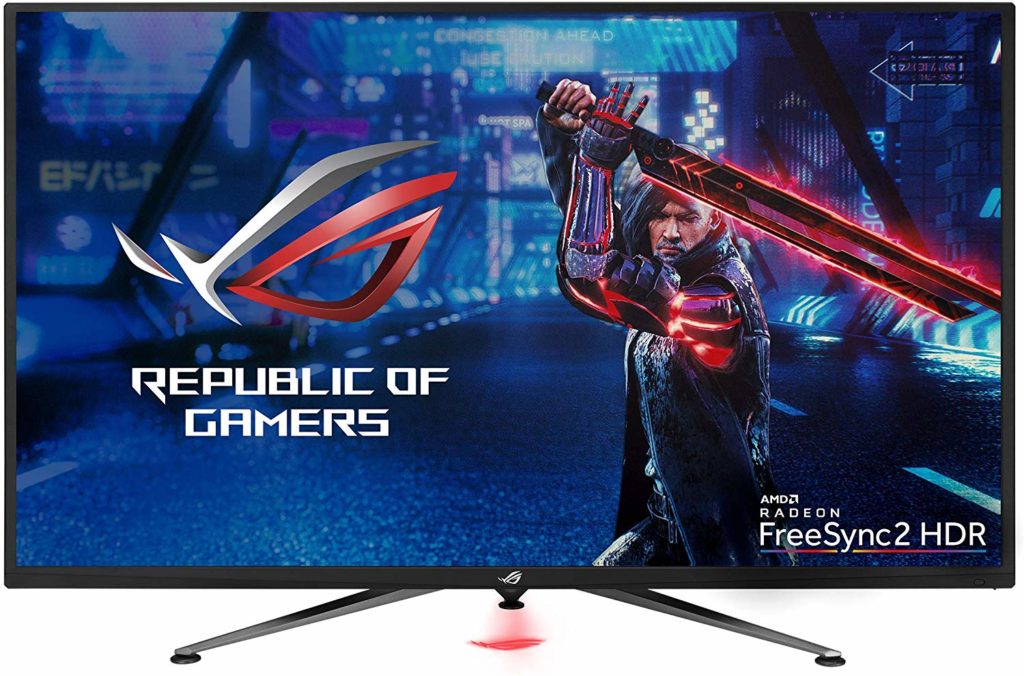 The Asus XG438Q is another 4K 120Hz stunner with a TV-sized screen that will envelop your visual senses even if you sit four feet away. The monitor's VA panel offers superb imaging quality thanks to its deep contrast and vibrant color output. The XG438Q's design is also one of the most gamer-centric in the market, from its RGB lighting, sharp edges, and its ROG logo projector for full effect. Xbox One X.
3. Asus CG32UQ – Ultimate 4K Console Gaming Monitor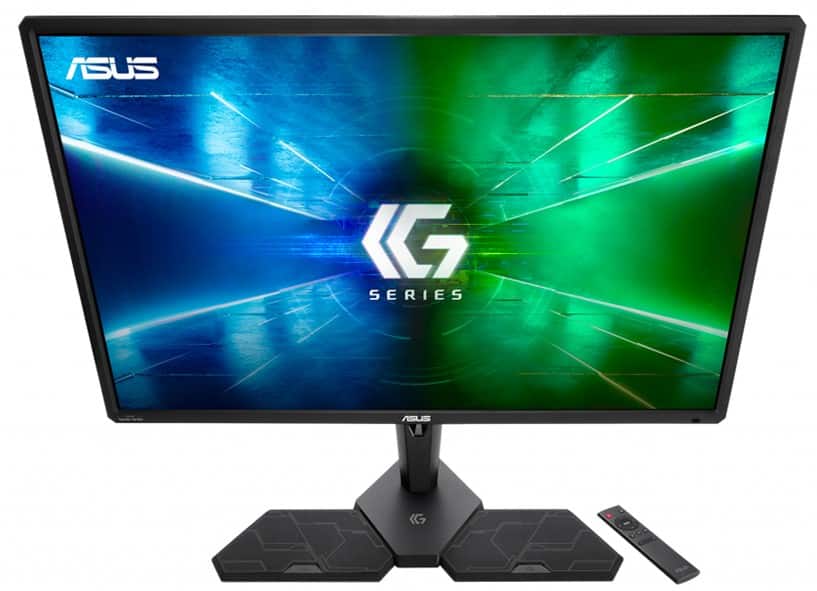 The Asus CG32UQ is designed from the ground up as a dedicated monitor for console gaming from its design to its capabilities. The product includes built-in controller docks and upgraded speakers, along with RGB lighting that doubles as bias light to keep your eyes safe. But what takes the cake is the gorgeous 32-inch 4K screen with excellent image quality and decent HDR performance that will bring your games to life.
4. Philips 436M6VBPAB – Best HDR Monitor for Console Gaming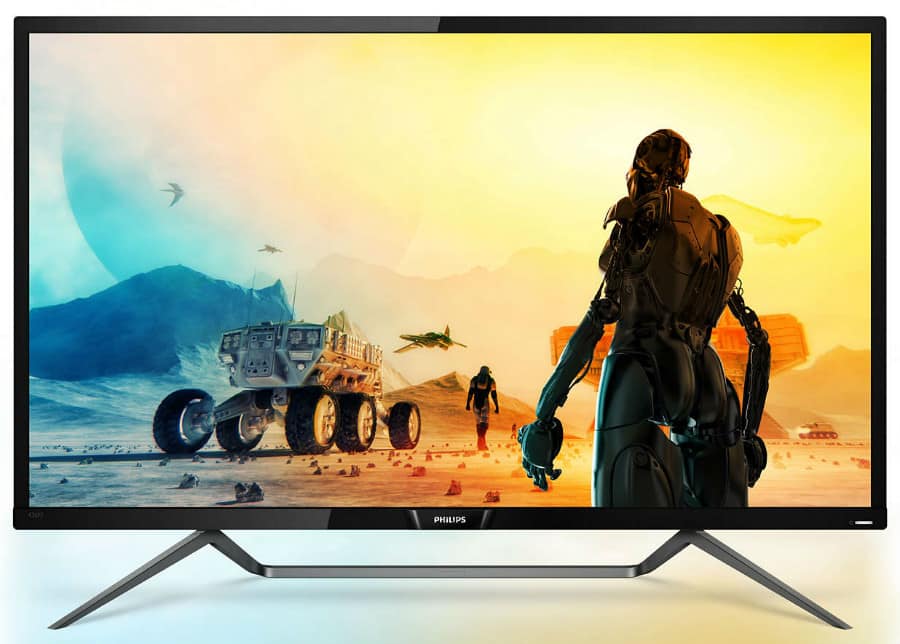 The Philips 436M6VBPAB was designed from the ground up to be the best monitor for console gaming in 4K HDR. The screen's massive gamut coverage and 1000cd/m2 peak brightness make it fantastic at displaying the added range and vibrancy of HDR compatible games. The TV-sized display is also equipped with the brand's Momentum lighting which gives the display an aura that maximizes the visual effects.
5. Acer XV273K – Most affordable 144Hz 4K Gaming Monitor with DisplayHDR400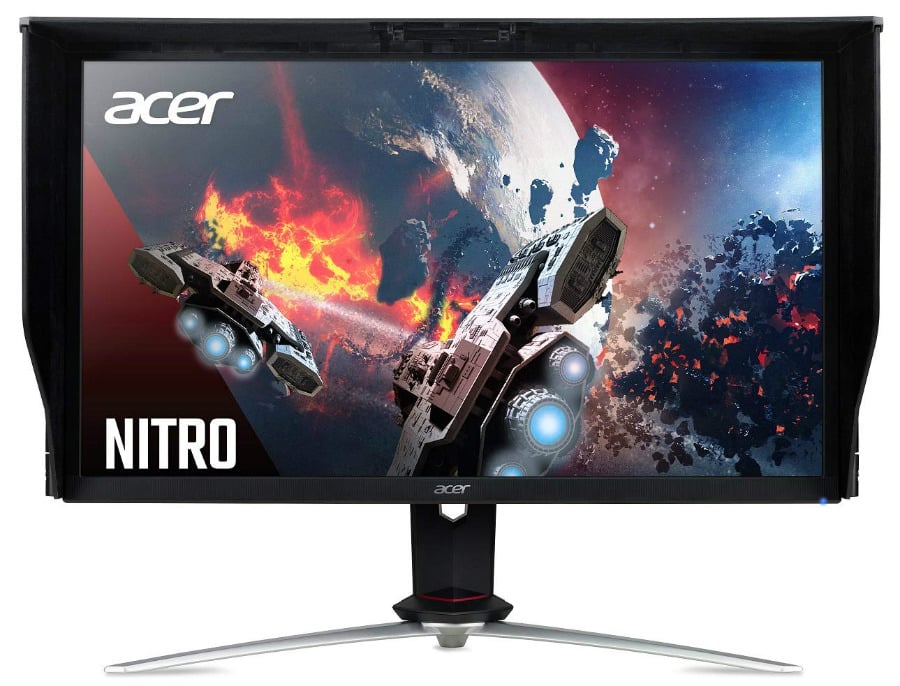 The Acer XV273K is the best and most practical option to get if you have an extreme PC and an Xbox One X. The screen's 4K 144Hz IPS panel boasts impressive image quality and responsiveness which creates an amazing centerpiece for your beloved gaming setup. The monitor belongs to the FreeSync segment, but it's also one of the certified to be G-Sync compatible in the market.
6. BenQ EW3270U – 4K HDR Entertainment Monitor for Xbox One X and PC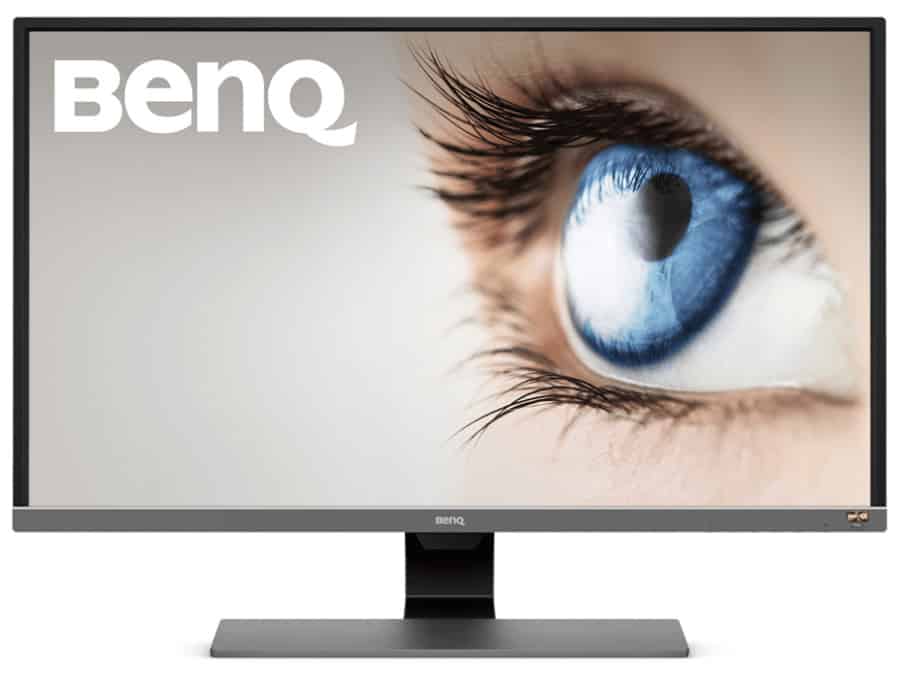 The BenQ EW3270U is a great option if you want a 4K monitor that sits in between entertainment and gaming use. The device's VA panel offers excellent color and contrast levels which help to create the improvements presented by HDR visuals. The EW3270U's HDR function is limited to emulation, but it's a nice setting to have if you play a lot of HDR-compatible Xbox One X or PC games.
7. Dell S2719DC – 1440p IPS Monitor with DisplayHDR 600 and USB-C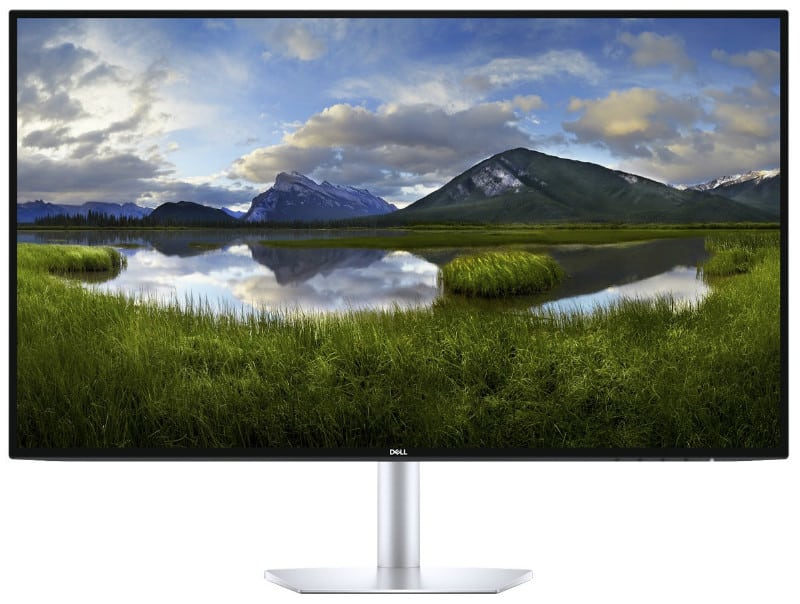 The Dell S2719DC is a beautifully designed InfinityEdge monitor that works well with USB-C MacBooks and gaming platforms like the Xbox One X. The IPS panel installed in this variant offers good image quality out of the box while its DisplayHDR 600 capabilities take care of the extra eye-candy. It's one of the cheapest choices you can go with if you require a mixed-use monitor with fantastic clarity and HDR compatibility that's suited for all types of use.
8. Asus PG27UQ – Top of the Line 4K HDR Gaming Monitor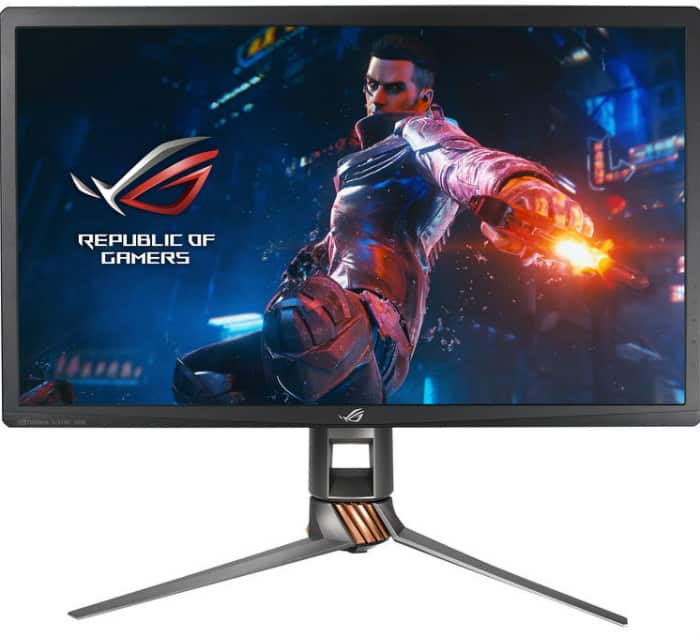 The Asus PG27UQ is a G-Sync HDR display, but it's one of the best representations of LCD HDR monitors without limitations. The 1000cd/m2 maximum output of its FALD unit works great with the DCI-P3 capable IPS panel for perfectly represented and accurate visuals. It's also a 4K 144Hz monitor, so its a superb choice if you also have a mighty gaming PC alongside your Xbox One X.
9. Acer CG437K – 4K 144Hz HDR 1000 Gaming Monitor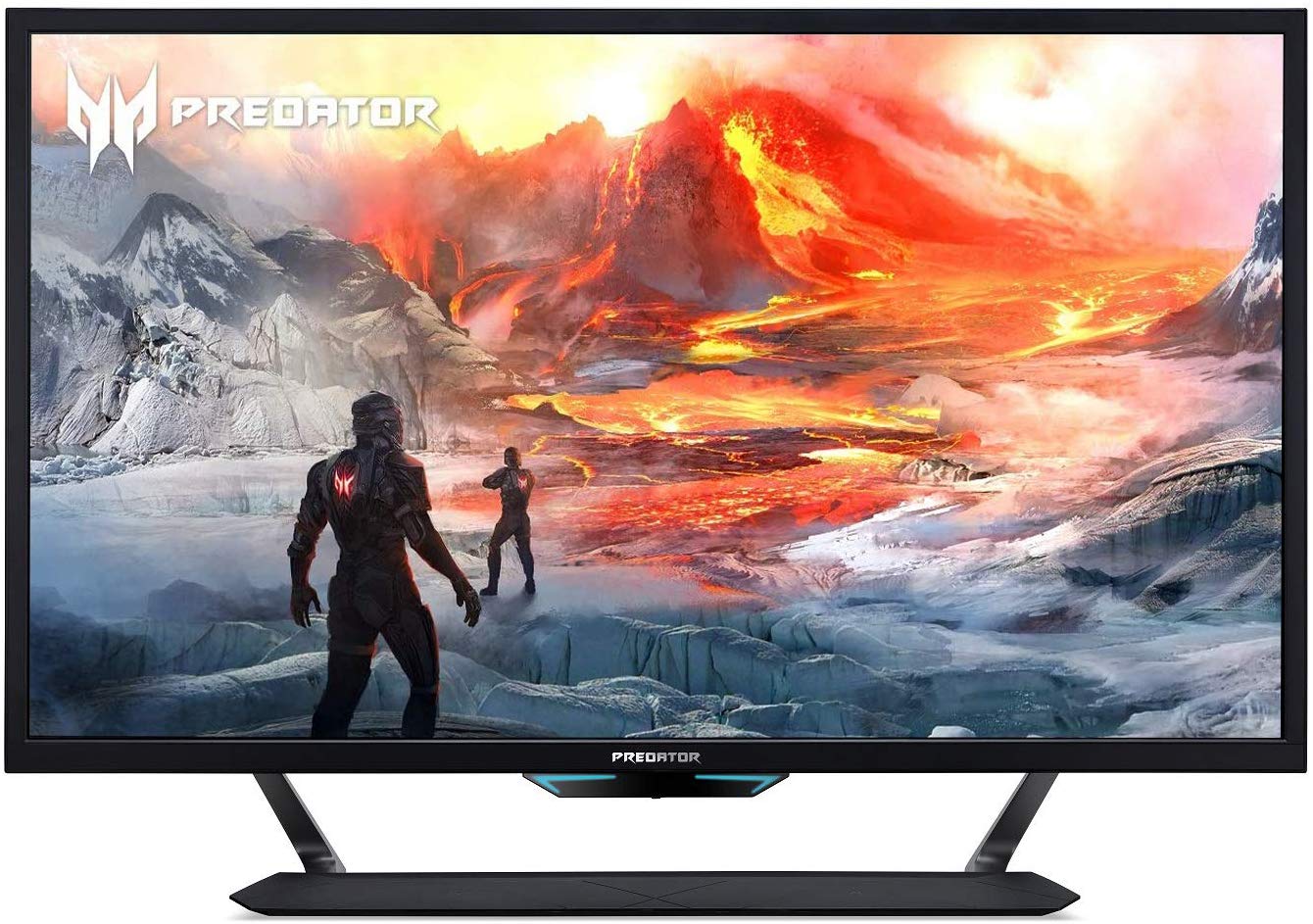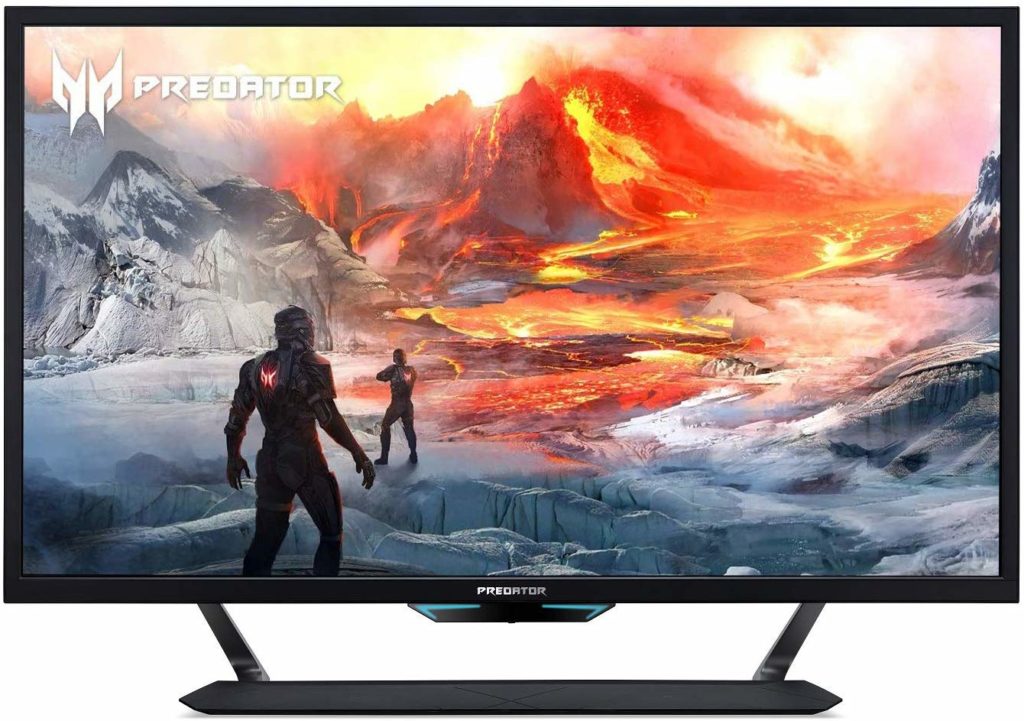 The Acer CG437K is a stunning, 43-inch 4K monitor with powerful specifications such as a 1000cd/m2-capable backlight that provides effective HDR performance. What we love about this monitor is you don't have to calibrate it to get excellent image quality other than adjusting its brightness and manually activating its HDR mode. Its 4K 144Hz operation is still reserved for PCs, but it's still one of the most capable 4K monitors for the Xbox One X.
10. HP Omen X Emperium – Ultimate 4K OLED Gaming Monitor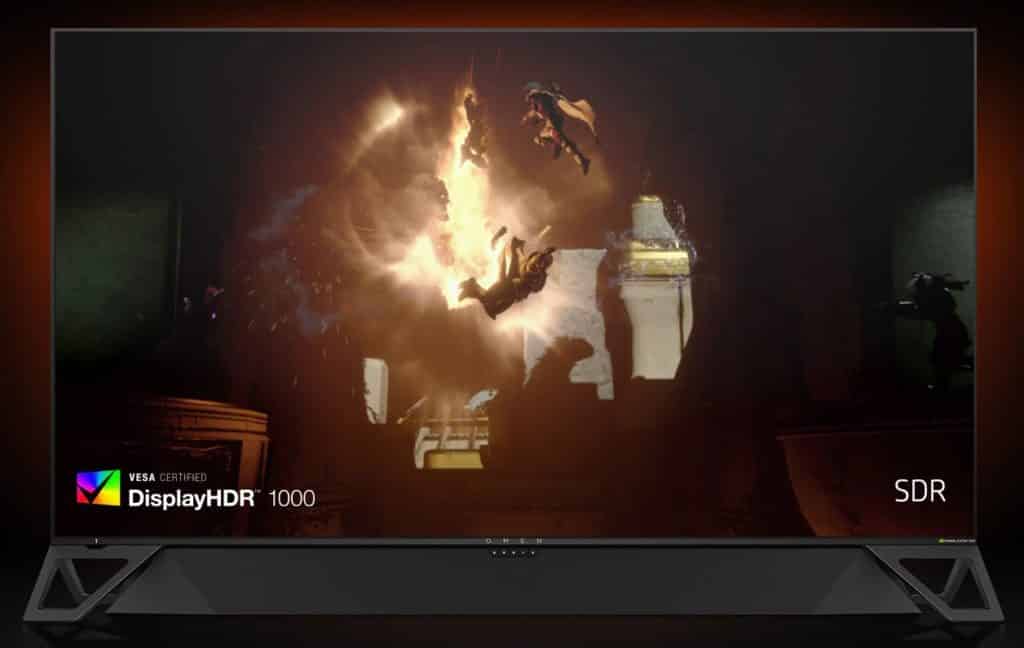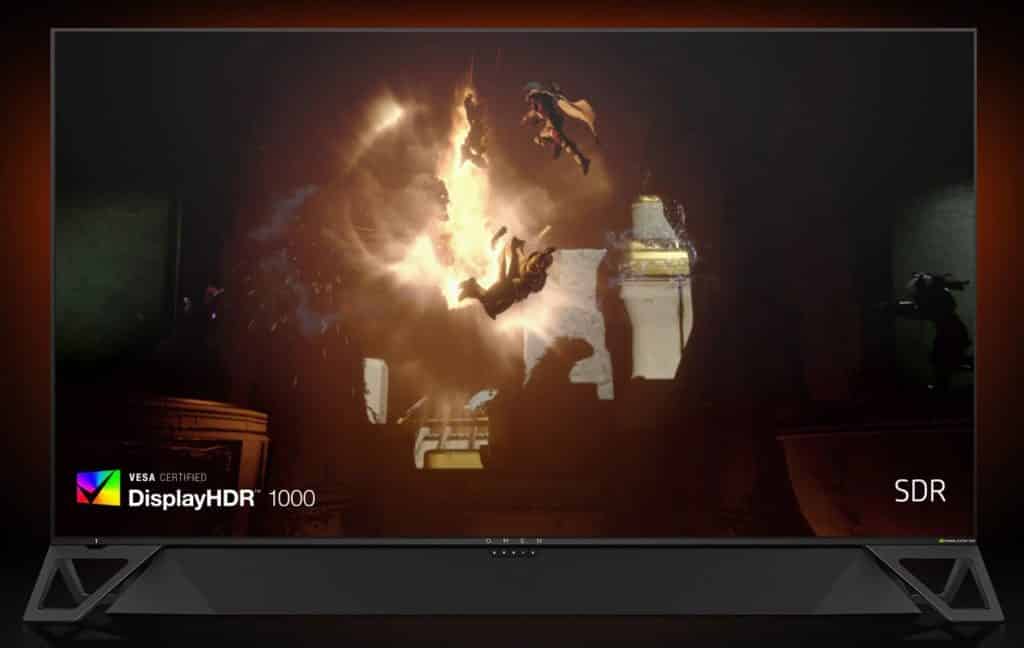 The HP Omen X Emperium is the cream of the crop gaming monitor you can get for your high-end battle station that includes a powerful PC and 4K consoles like the Xbox One X. The 65-inch OLED display provides explosive colors and infinite contrast so you can enjoy your games in 4K HDR without any flaws. This model comes equipped with flagship-level gear such as a powerful soundbar which makes it a fantastic centerpiece for your home entertainment setup.
Editor's Note: Gaming monitors are an excellent choice for the Xbox One X because of their advantages against a regular TV. The lower input lag, manageable form factor, and versatility combine to create a product with cost-effectiveness without sacrificing performance, so your console gaming sessions are secured. There are a multitude of choices amongst the regular 4K models, but if HDR compatibility is a priority, you will need to fork over a hefty premium.
 About the Author: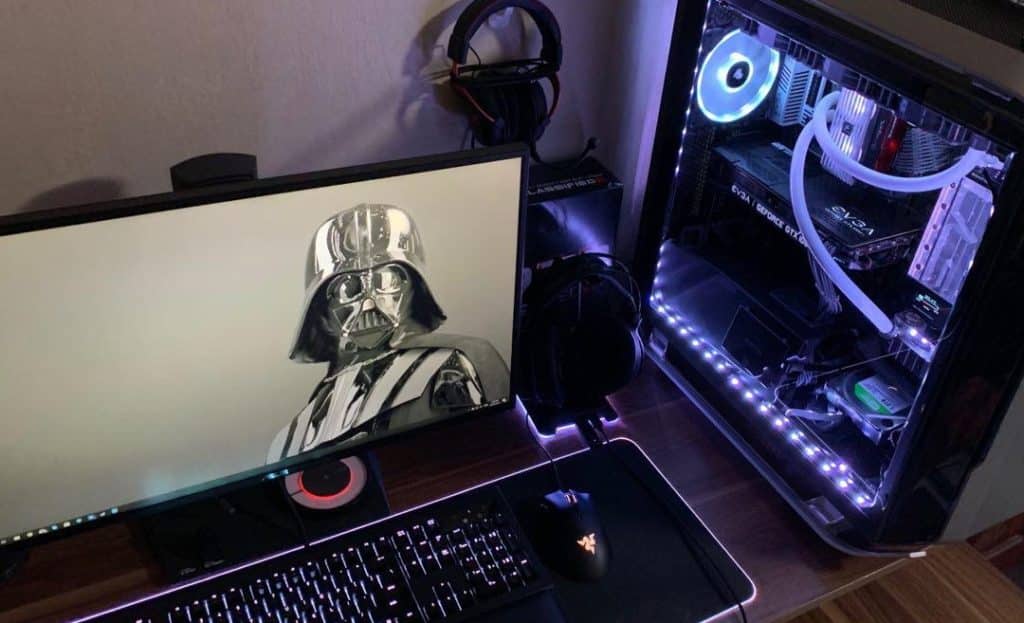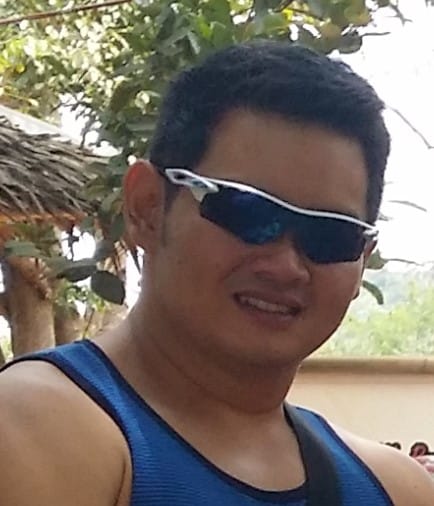 Paolo is a gaming veteran since the golden days of Doom and Warcraft and has been building gaming systems for family, friends, and colleagues since his junior high years. High-performance monitors are one of his fixations and he believes that it's every citizen's right to enjoy one. He has gone through several pieces of hardware in pursuit of every bit of performance gain, much to the dismay of his wallet. He now works with Monitornerds to scrutinize the latest gear to create reviews that accentuate the seldom explained aspects of a PC monitor.