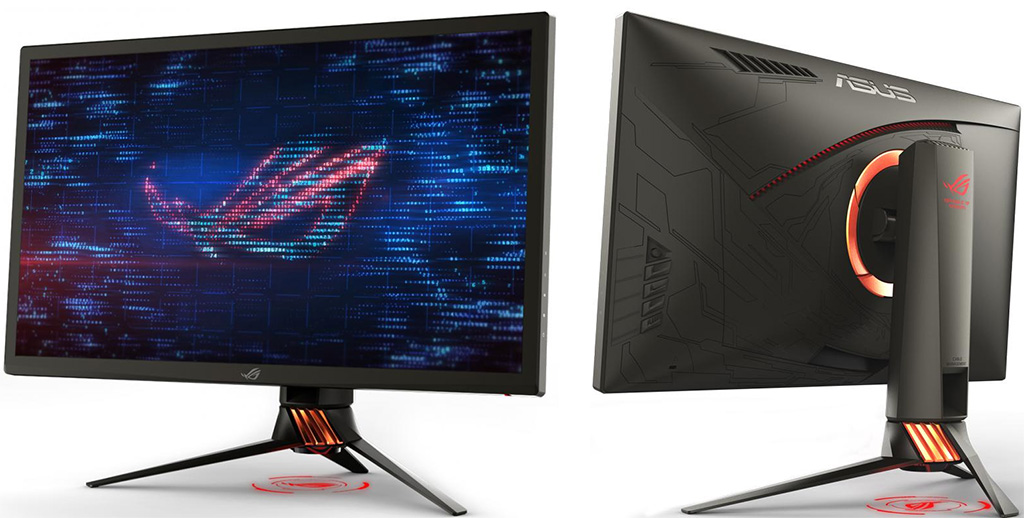 Editor's Choice Monitors – 1080p
AOC 24G2 – Best 144Hz Gaming Monitor with Excellent Value
Acer Nitro XV273 X – Must Buy Premium 240Hz Gaming Monitor
Asus ROG Swift PG259QNR – Ultimate E-Sports Gaming Monitor
---
Editor's Choice Monitors  -1440p
Aorus FI32Q X – Best-Designed High-Performance 1440p Gaming Monitor

Alienware AW3423DW– Best 1440p Ultrawide QD-OLED Gaming Monitor

Samsung Odyssey Neo G9 – Best Dual QHD Super Ultrawide Monitor
---
Editor's Choice Monitors – 4K
LG 27GP950-B – Best 4K 144Hz HDR Monitor for PC and Console Gaming

Aorus FO48U – Best Large OLED 4K 120Hz Monitor with HDMI 2.1

BenQ EW2780U – Best Midrange 4K Monitor for Mixed-Use
PA32UCX – Ultimate HDR Monitor for Professionals
Asus PG27UQ – Best 4K 144Hz G-Sync HDR Gaming Monitor
Selecting Monitornerds' Editor's Choice gaming monitors is a grueling task. New models become better and better with lesser faults and issues in each release cycle. Over the years, we have chosen the best at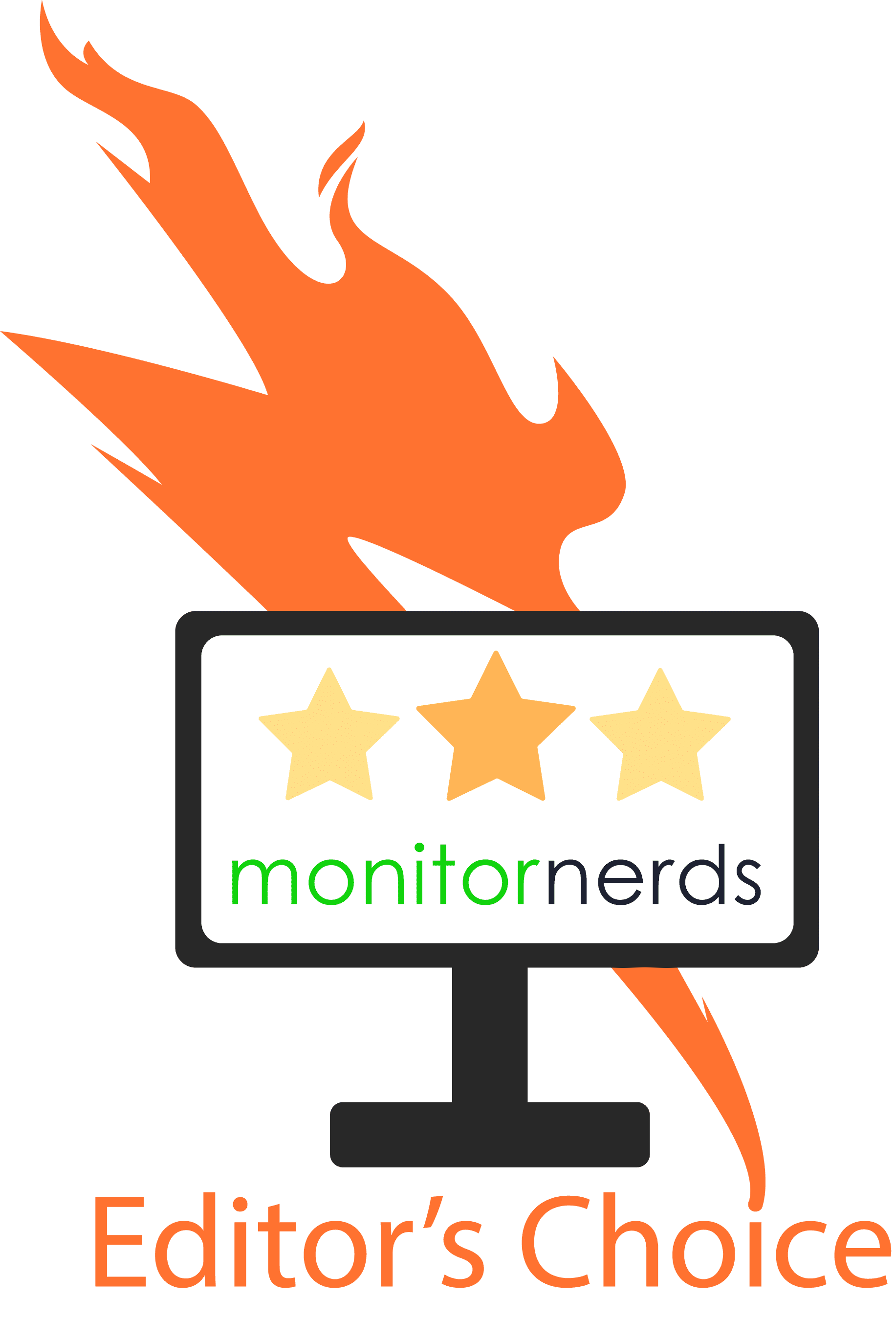 mixing performance, design, and value to recommend to users so they can get the best bang for every hard-earned buck. Greatness isn't limited to this list, but each one is a superb example of what a responsive and visually stunning gaming monitor should be.
How We Select Editor's Choice Gaming Monitors
1. Performance
We treat our selection of editor's choice gaming monitors as if we were buying them for our gaming rigs at home. Before pulling the trigger on any gadget or device, we usually consult an expert or tester's advice regarding a product's capabilities before gauging anything else. We test these displays according to a fixed standard which includes color vibrancy and accuracy, speed, responsiveness, and panel uniformity.
Getting eye-popping color with just the right amount of saturation plus low input lag ratings usually, makes the job easier. These two are what gamers usually look for to determine how enjoyable and lifelike the image output will be and at the same time how responsive a monitor is from input to output. After measuring, hours of testing with select titles will ensue, since let's face it, games are the industry standard for benchmarking raw performance.
We avoid adding in panel uniformity in rating those eligible as editor's choice gaming monitors because simply put; this facet varies from unit to unit. Sometimes, poor quality control is to blame, but these defects are natural limitations of LCD and LED screen technologies. Manufacturers have come a long way in advancements, but these flaws are almost impossible to avoid.
2. Design and Features
Again, just like buying it for ourselves, the selection is also based on how good a monitor looks. We adhere to the concept of form follows function, so making a gaming monitor look good without practical reason isn't well-liked. There are exceptional cases, but ergonomics, ease of use, dimensions, weight, and the general appearance of the whole product weigh a lot in selection.
We also rate according to how robust and durable a monitor feels. Premium models often use thick, and high-quality materials which do not flex or creak, but we have seen some with almost brittle plastic or flimsy mechanics. Some have metal reinforcements to add heft and structural strength, while some trim their products' dimensions to avoid adding unnecessary materials and bulk.
We also add in the factor of extra features in selecting editor's choice gaming monitors because these additions often raise the value of the product against the dollar. Paying exorbitant amounts for a ho-hum product should always be avoided. We consider nifty extras such as remotes and headset hangers, but we also check software-based add-ons like gaming overlays and filters. A well-rounded product usually has a lot to offer for owners to be able to customize and use a product with great results according to their desires. Selecting comfortable angles and image output, enhancements, or better yet fine-tuning via calibration should always be flexible with numerous choices to enable personal optimization.
3. Value
After seeking out the best performance and wide array of features, we then come to pricing which seals the deal for selecting an editor's choice gaming monitor. We generally take estimated average prices of the products we test and compare how much consumers save or add to that median. It's a big plus if a cheaper option can outperform a more expensive unit, but we also have to balance the practicality of the premium other commands.
No matter how fantastic a monitor can be, if it's too expensive, we typically can't add it to the list of editor's choice gaming monitors. Although these models become cheaper over time or during sales, we only take into consideration iheir current price within a week of publishing the review. No matter how much we all deliberate each of a gaming monitor's aspects, it will always come down to cost versus your budget.
Our Editor's Choice Gaming Monitors: Best of the Best
1. AOC 24G2 – Best 144Hz Gaming Monitor with Excellent Value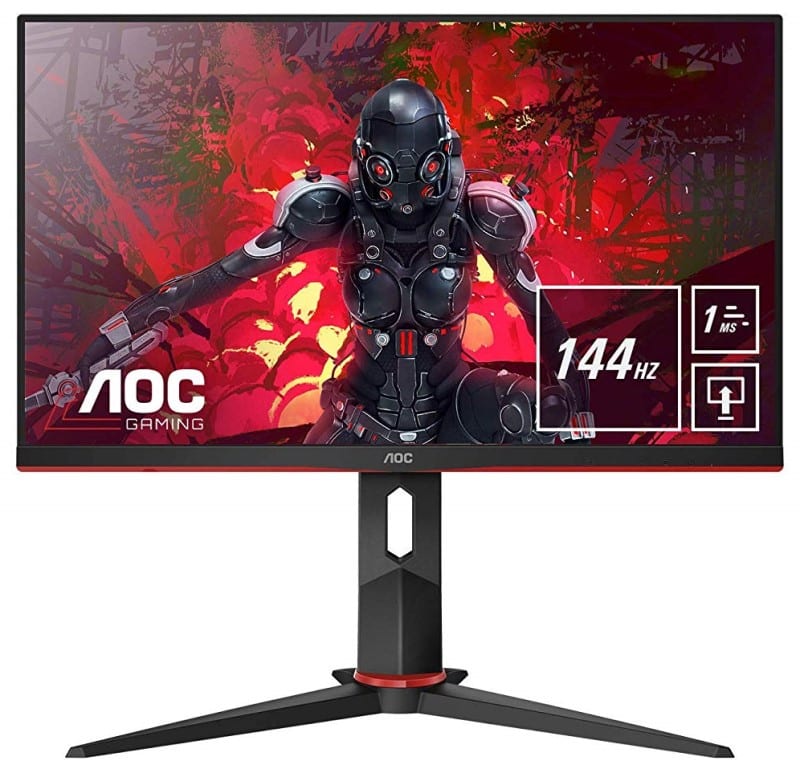 The AOC 24G2 is our favorite budget gaming monitor thanks to its low price and excellent performance that punches above its category. It's one of the first to offer a 144Hz 1080p screen that uses IPS technology in a market niche that's saturated with TN options. IPS is better when it comes to the color output yet slower in pixel transitions, but the 24G2 doesn't have this issue.
What we absolutely loved about the AOC 24G2 is it managed to pull off fantastic color accuracy and imaging despite its low price point. It also includes a fully adjustable stand and a slim design whereas comparably priced models usually only offer limited stands and lesser build quality. The AOC 24G2 is the monitor to get if you simply want a gaming display for E-Sports that will not put a dent in your finances.
2. Acer Nitro XV273 X – Must Buy Premium 240Hz Gaming Monitor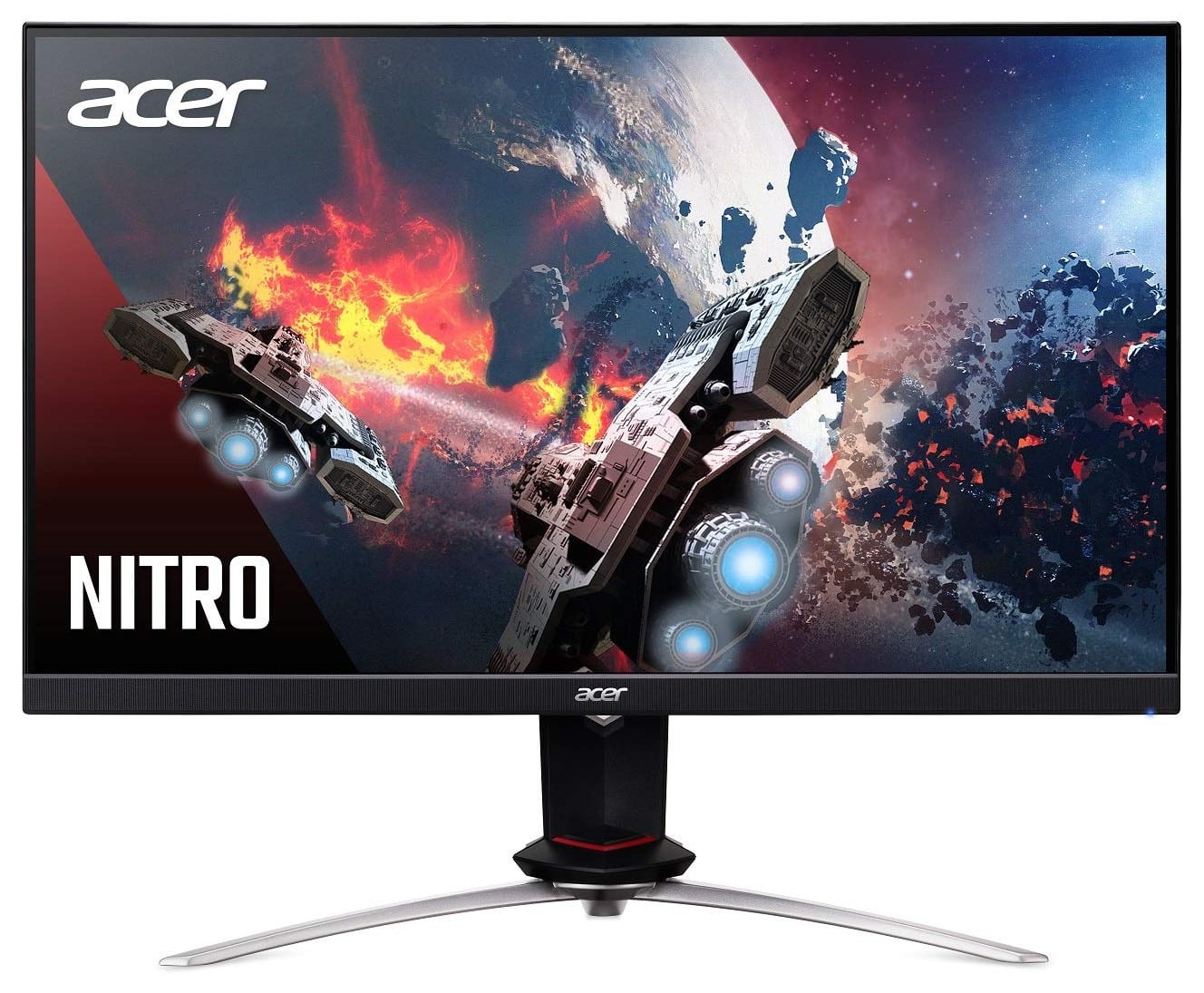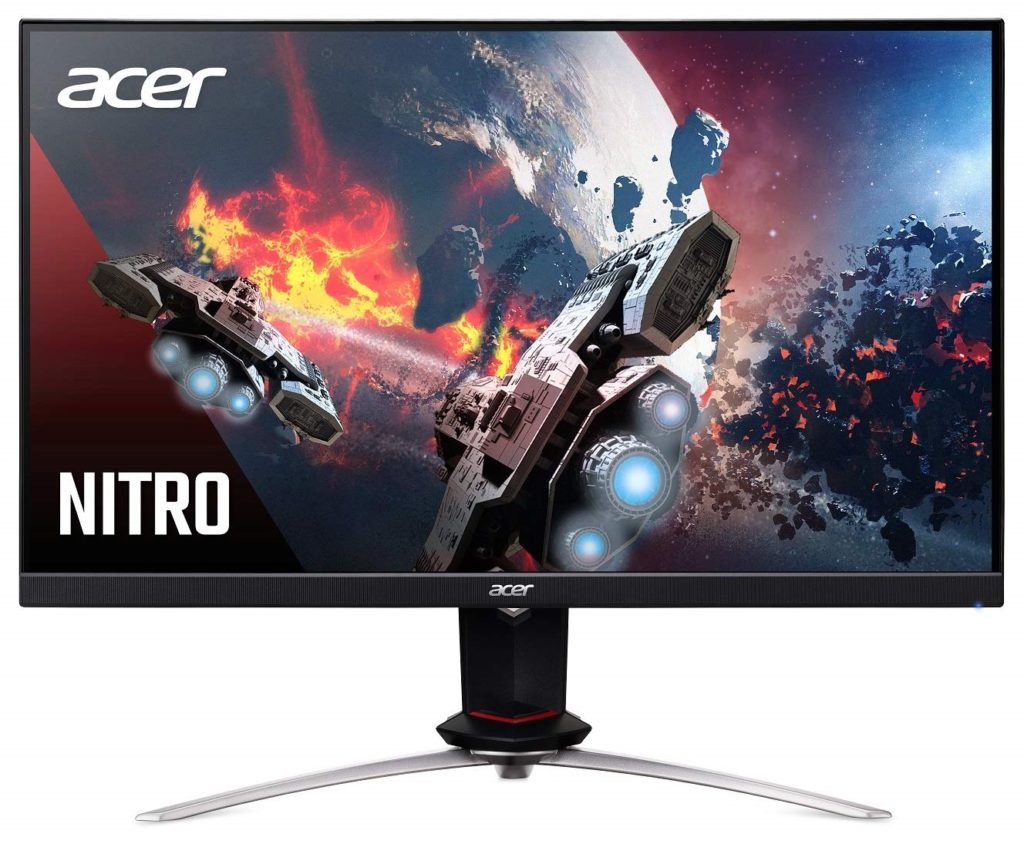 The Acer Nitro XV273 X is our top pick for those who want a familiar screen format for competitive gaming with a more premium appeal. It also features a fast IPS panel, so you can forget about poor viewing angles and limited color pop. It's also one of the most accurate IPS gaming monitors we've reviewed, so it is usable for editing and content creation.
It's great that the brand decided to use the same aesthetic as some of its 4K 144Hz offerings which mix functionality with a subtle gaming appeal. It's got neat extras like a USB hub at the side and a fully adjustable stand that can make you forget about VESA mounts. The Acer Nitro XV273 X is also G-Sync and FreeSync compatible, so it still is a practical purchase even if it is at the top of the price tiers in its category.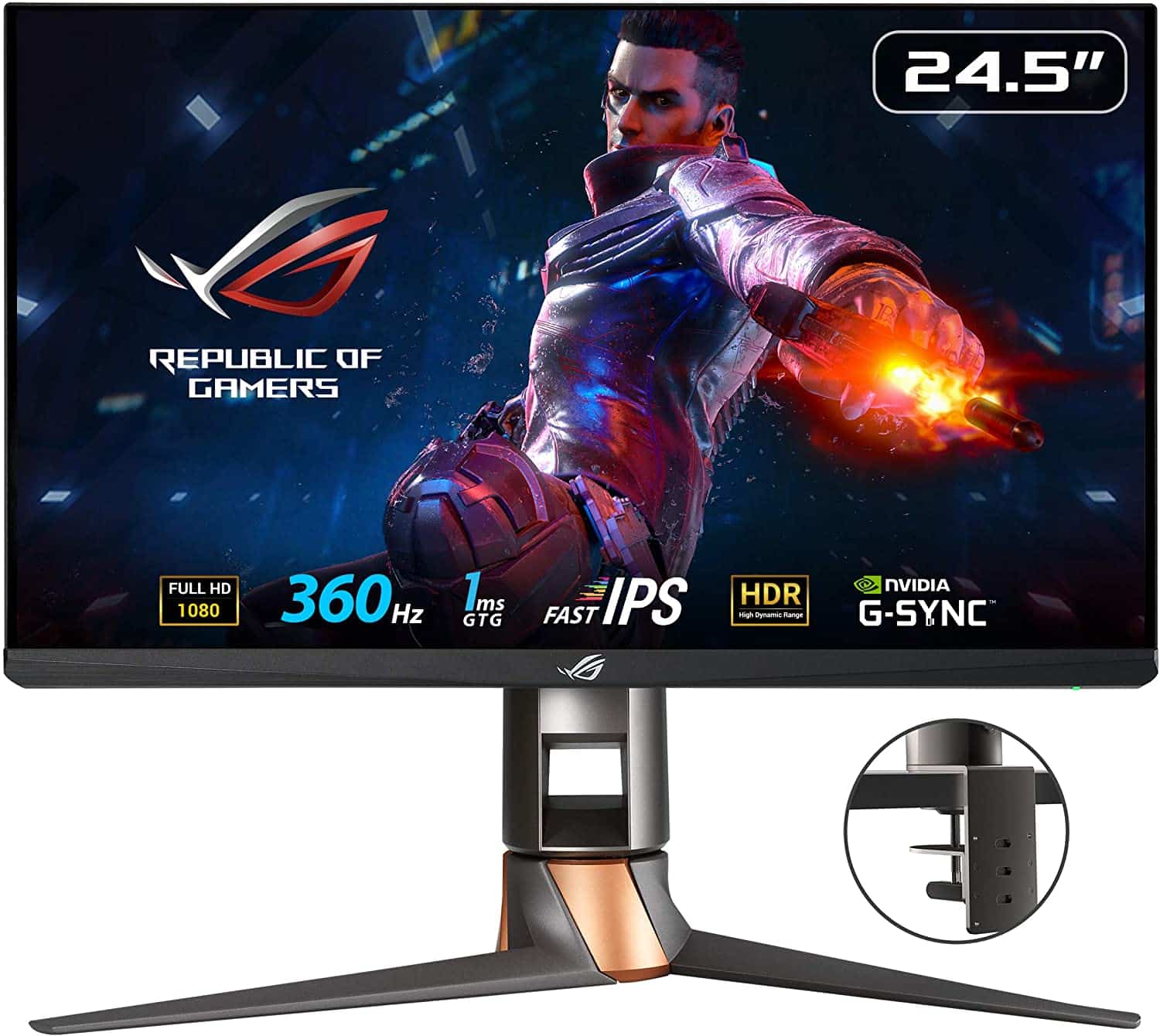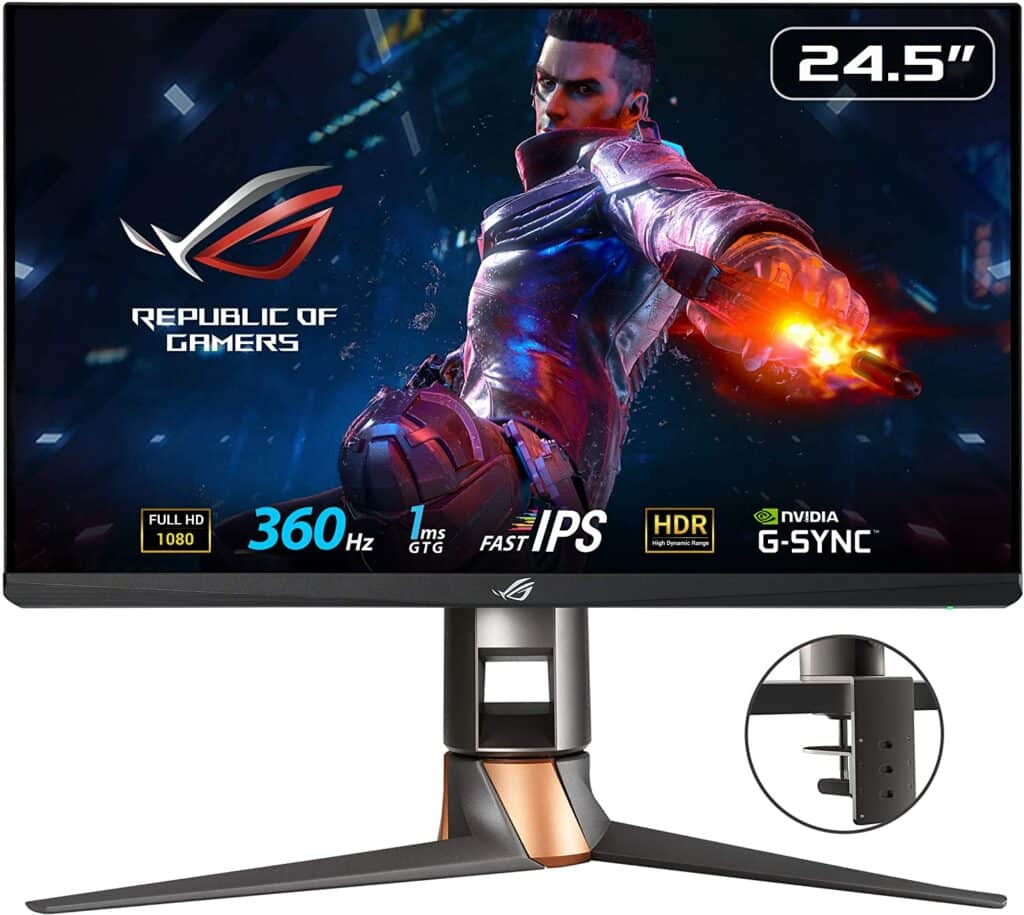 The Asus ROG Swift PG249QNR is our favorite E-Sports gaming monitor with its lightning-fast 360Hz refresh rate. It is practically blur-free while offering great image quality since it uses a modern AUO IPS panel. It is also a G-Sync monitor, so it gives you access to Nvidia's specialized features such as its Reflex Latency Analyzer.
The overall design of the monitor is quite dated, but the necessary functionalities such as full ergonomics are still there. It's also built like a tank compared to other offerings so you can take it on the road to E-Sports glory without worrying about breakage.
4. Alienware AW3423DW– Best 1440p Ultrawide QD-OLED Gaming Monitor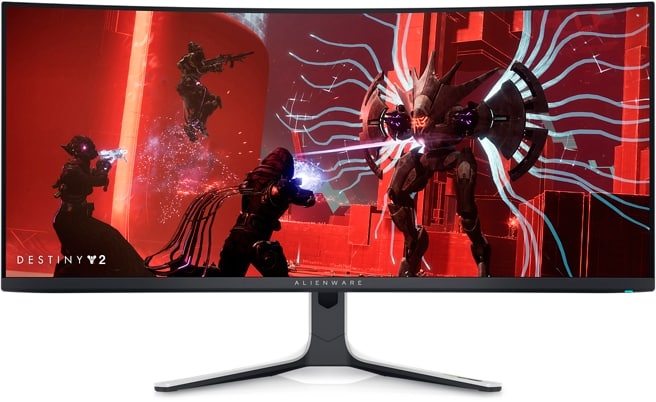 The Alienware AW3423DW is one of the absolute best monitors you can get this year, but you need to hurry because it's selling out quite fast. What makes this monitor popular is its unique QD-OLED panel that has a 3440 x 1440 format versus the more common 4K displays. It is unmatched in HDR performance and responsiveness thanks to the panel type, so it should be your pick if you want compelling visuals all the time.
it's one of Dell's flagship offerings, so it's uniquely designed compared to its other products and what competing brands have to offer. It's difficult to describe the space-aged aesthetic perfectly, but we like that it is not gaudy or tacky. It will look imposingly good with an all-white build, and it even has RGB lighting to complete your theme.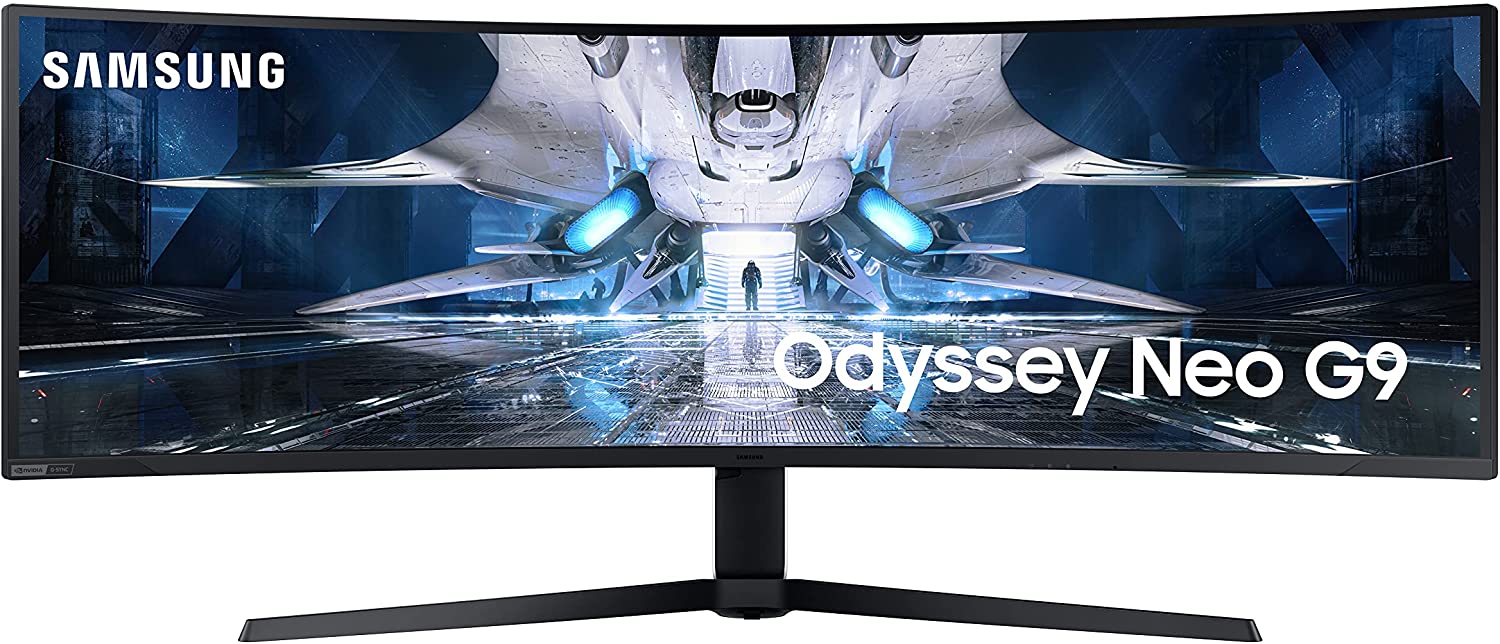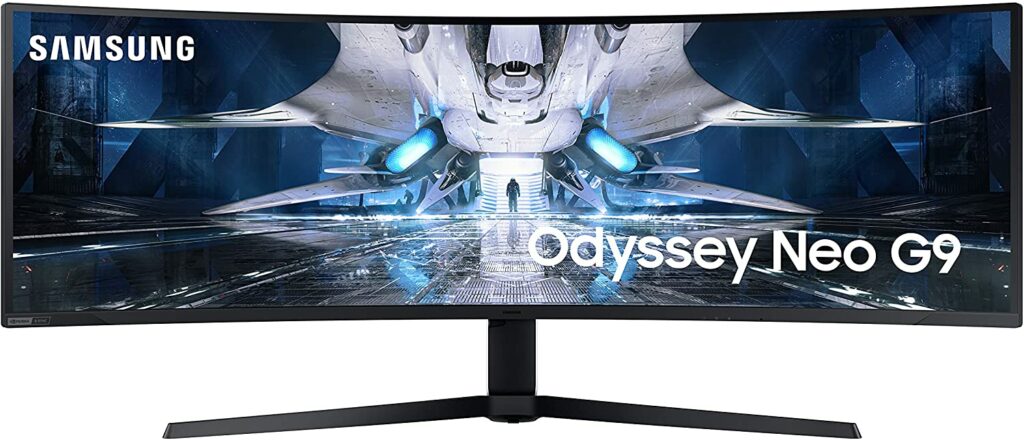 The Samsung Odyssey Neo G9 is the ultimate ultrawide gaming monitor that offers best-in-class specifications and performance.  its 49-inch Dual QHD screen with a 5120 x 1440 resolution gives you more room to maneuver while its sharp curve immerses your visual senses. It's HDR1000-certified with its mini-LED feature so an HDR performance with deep contrast and explosive details is guaranteed.
It is designed to be set apart from the brand's other offerings which are prominent in the home and business category. It has a hypnotizing lighting feature at the back and its aesthetic looks like it were taken from a live adaptation of The Jetsons. It admittedly lacks modern features like USB-C, but that's a minor complaint compared to how gorgeous the screen is.
6. LG 27GP950-B – Best 4K 144Hz HDR Monitor for PC and Console Gaming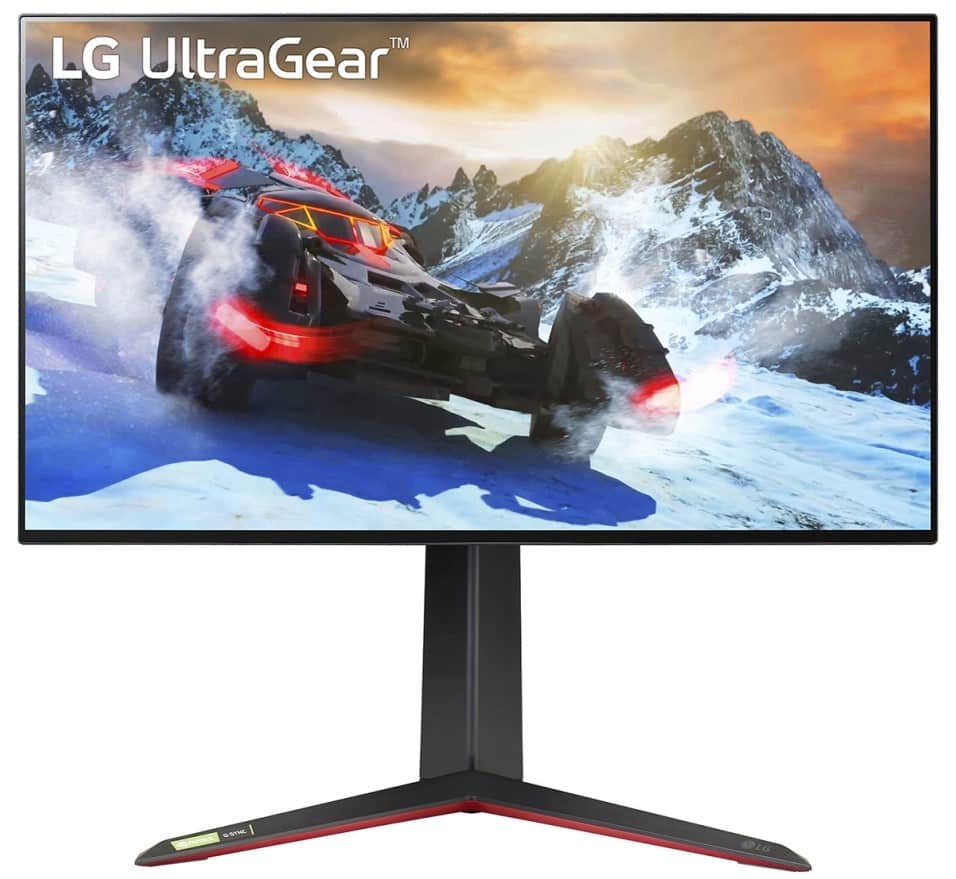 The LG 27GP950-B is quite popular and closely regarded as the best in its class due to its performance and features. It has a fast and responsive 4K 144Hz panel that can be overclocked to 160Hz for maximum performance. It is accurate out of the box and even better when calibrated, so it doesn't require too much to enjoy its full potential.
Another special feature this model has aside from its DisplayPort 1.4 DSC slot is its new HDMI 2.1 ports. They allow devices like the PS5 to run a 4K 120Hz output which was previously out of reach to HDMI 2.0. It is not the best at HDR, but its speed and imaging fidelity are what count based on its price point.
7. Aorus FO48U – Best Large OLED 4K 120Hz Monitor with HDMI 2.1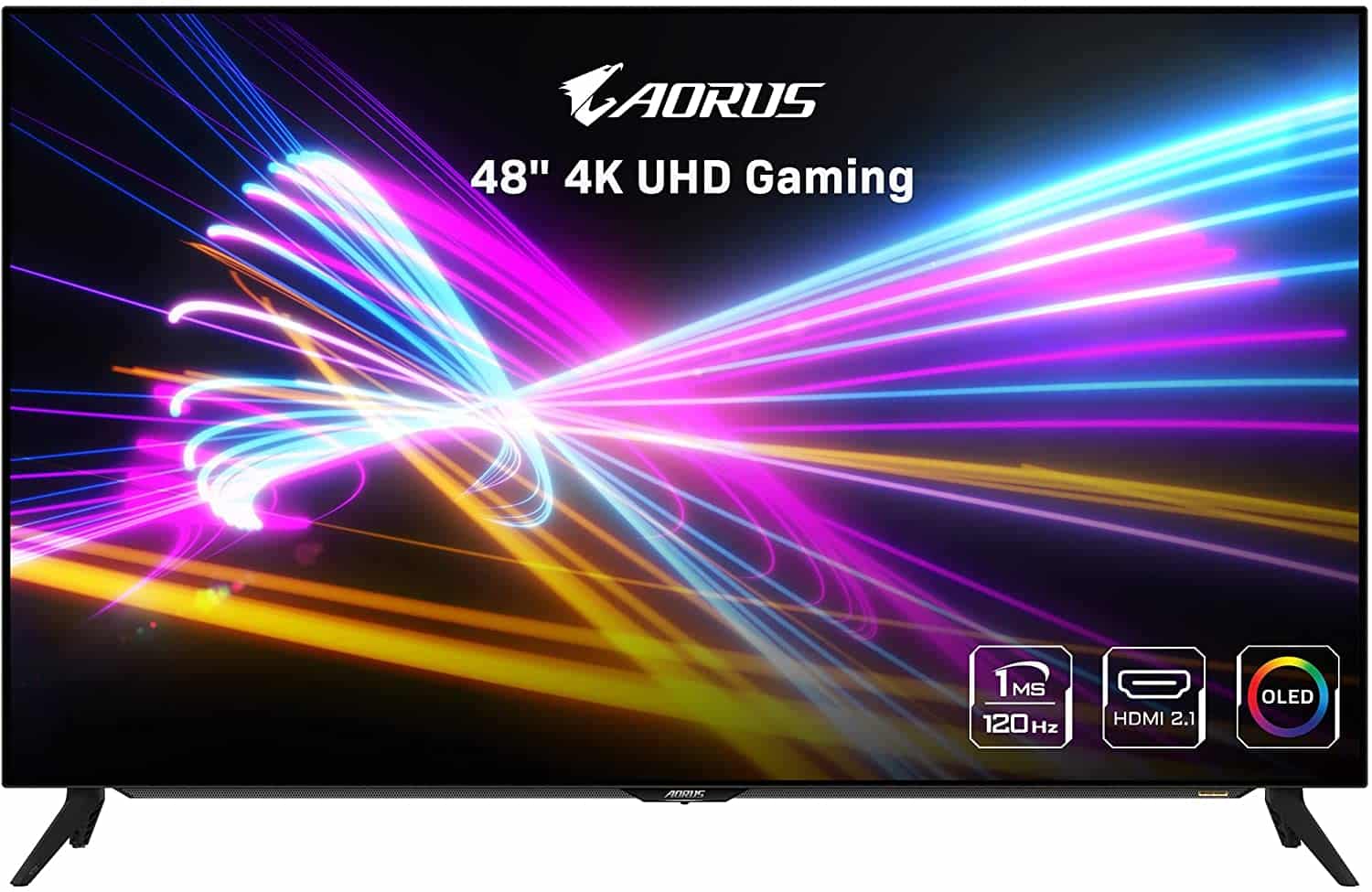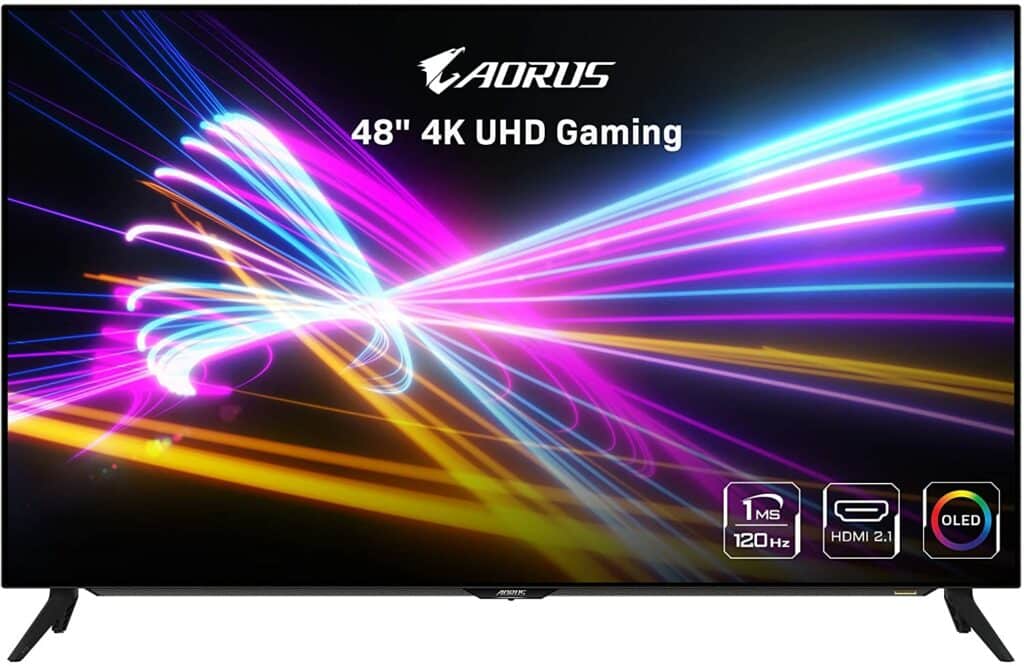 The Aorus FO48U is our favorite big format gaming monitor not only because of its size but due to its OLED panel and its benefits. It's capable of wide gamut coverage and deep contrast for true HDR performance in both games and movies. OLED panels don't have backlights since it has local dimming pixels which give it an infinite contrast ratio and near-instantaneous pixel response time.
The FO48U is so large that it is built like a TV more than a monitor which usually has a chassis attached to an ergonomic stand. However, it doesn't lag behind when it comes to useful add-ons such as its USB-C and HDMI 2.1 connectivity. It's flexible enough to be used with a productivity laptop or your latest consoles which will give you your money's worth.
8. BenQ EW2780U – Best Midrange 4K Monitor for Mixed-Use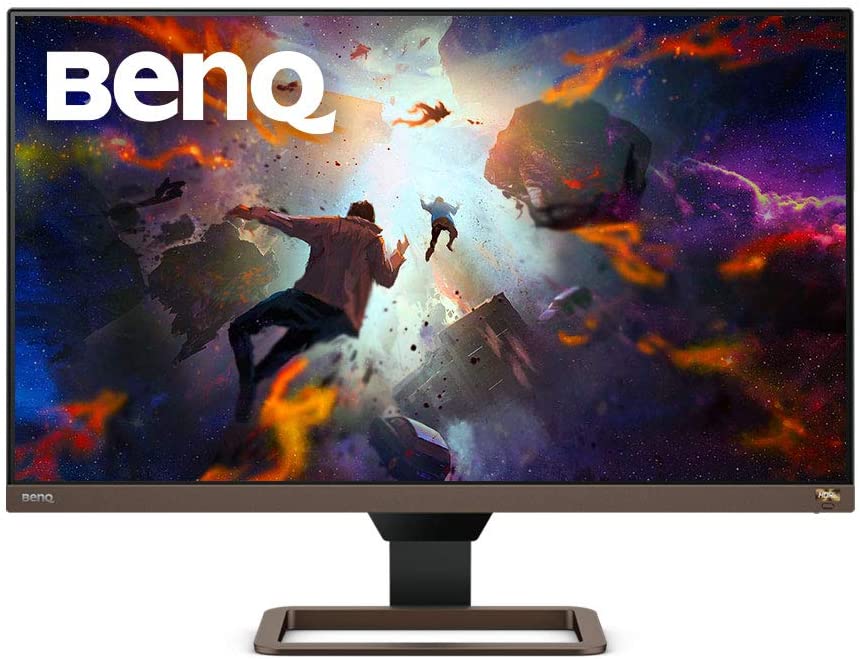 The BenQ EW2780U provides an excellent 4K 60Hz IPS panel that's great as an all-around solution for entertainment. Its also designed for productivity thanks to its USB-C connector that supports DP Alt Mode. the IPS panel on the monitor provides great color accuracy and vibrancy, so it can be used for editing work aside from media consumption and casual gaming.
The stand on the BenQ EW2780U isn't as flexible as we hoped, but it makes up for that with improved speakers that sound considerably better than its competitors. It also has the brand's Brightness Intelligence Plus feature which will help keep your eyes comfortable and healthy through extended hours of use.
9. Asus PA32UCX – Ultimate HDR Monitor for Professionals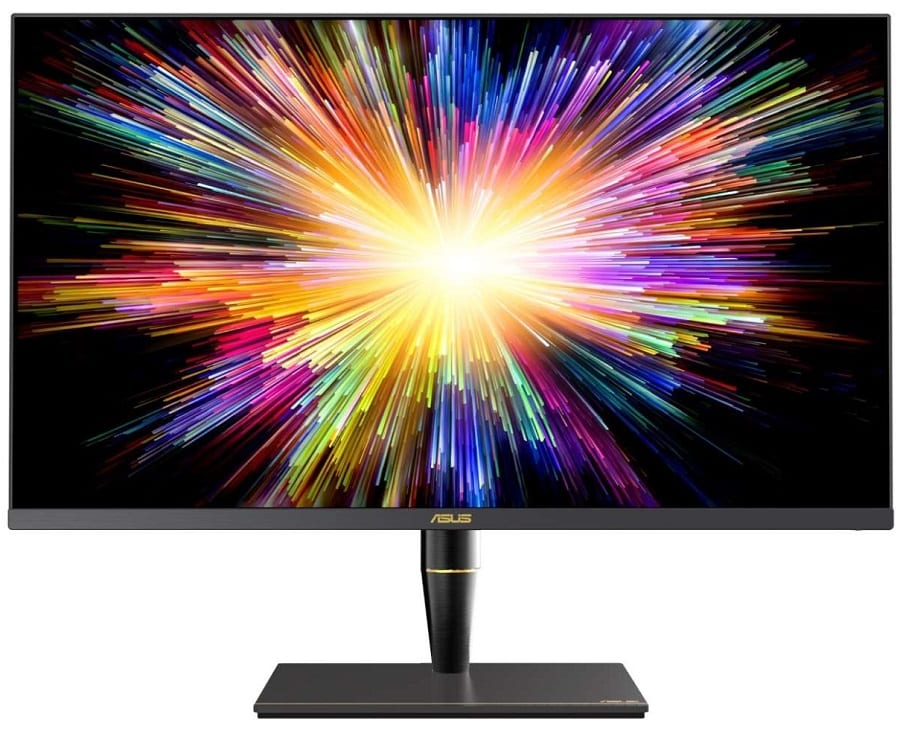 The Asus PA32UCX is the most accurate 4K professional monitor we've tested and it's the most capable when it comes to HDR. The pre-calibrated IPS panel on it features top-notch color fidelity while its 1000-zone FALD expands its contrast and depth exponentially. It is a must-buy if you want a prosumer monitor for color-grading, but it's also the best solution if you want to enjoy high-fidelity HDR videos and games on the side.
It is also a gorgeous monitor that's clad in metal and has excellent build quality, so anyone will be impressed as soon as it is unboxed. You will notice that it's quite thick, but that is understandable since it has a layer of small LEDs that help it achieve its fantastic HDR performance. It's not designed for gaming, but we absolutely loved its performance in HDR games, so it is easy to ignore its slower pixel response time and slightly higher input lag.
10. Asus PG27UQ – Best 4K 144Hz G-Sync HDR Gaming Monitor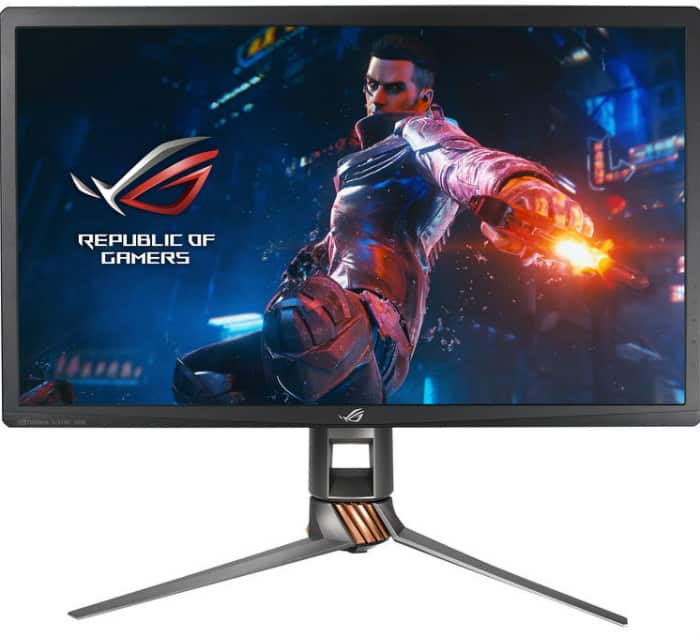 The Asus PG27UQ is the new king of gaming monitors thanks to its 4K 144Hz display that is also capable of HDR1000 imagery. This model is tremendously expensive, but it packs the best the industry has to offer such as Quantum Dot technology and an individually dimming backlight array. The colors of the IPS panel are professional-grade, while the FALD backlight is agile enough to keep up with fast-paced action.
No high-end gaming monitor is complete without Nvidia G-Sync which is a feature necessary for monitors like the Asus PG27UQ. 4K 144Hz needs a ton of graphics horsepower to run natively, so having a solution that can cure tears and stutters is a must. Asus also designed the PG27UQ with high-end setups in mind, giving it the distinct ROG treatment that now includes a slick RGB logo that is compatible with the brand's Aura Sync ecosystem.
Final Thoughts
Choosing Editor's Choice gaming monitors is becoming more challenging by the day due to the boom in display technology in the last year. At the time of this writing, we are all already anticipating newer breeds with HDR, faster refresh rates, 2nd Generation VRR tech, and more, feeding the market with diversity. This fact, however, is good for the community, because the more modern choices we get, the more enhancements become available for our enjoyment.
Despite all that, these models we selected are some of the best we have seen throughout the years. They serve as standard-bearers which should still shine even if newer and better models come out. With that being said, you can't go wrong with these beasts if you want a fantastic upgrade from your vanilla office monitor.
About the Author: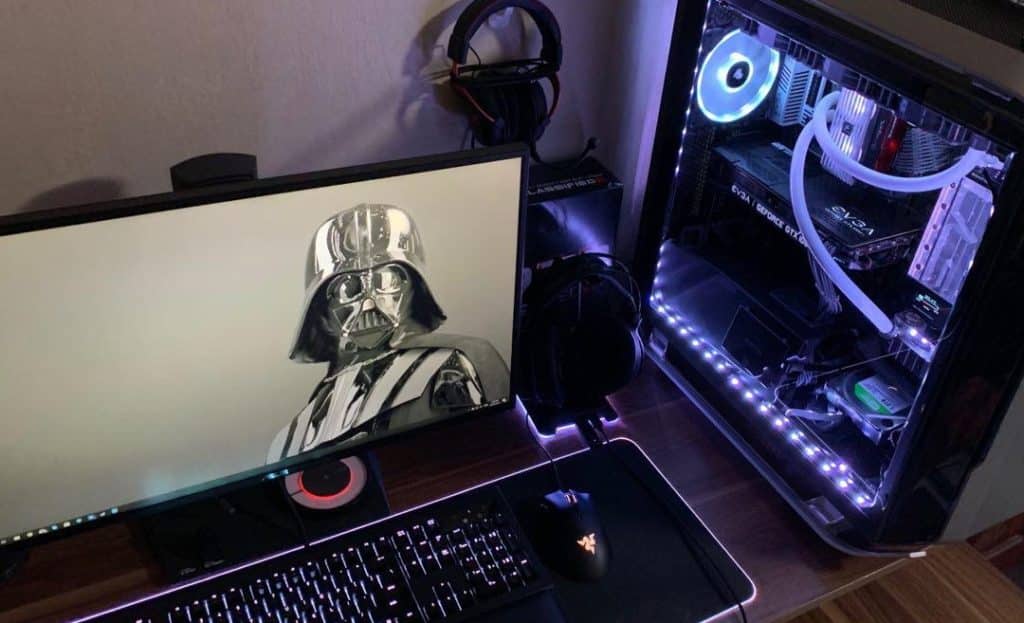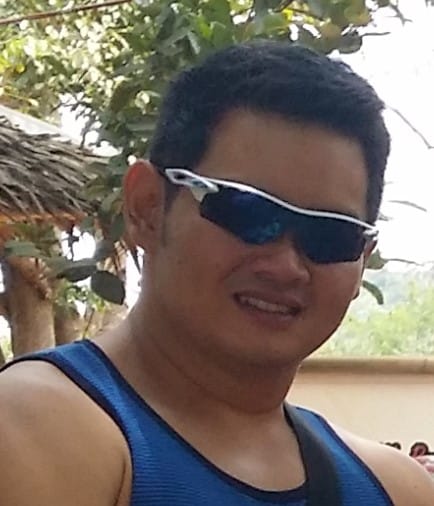 Paolo is a gaming veteran since the golden days of Doom and Warcraft and has been building gaming systems for family, friends, and colleagues since his junior high years. High-performance monitors are one of his fixations and he believes that it's every citizen's right to enjoy one. He has gone through several pieces of hardware in pursuit of every bit of performance gain, much to the dismay of his wallet. He now works with Monitornerds to scrutinize the latest gear to create reviews that accentuate the seldom explained aspects of a PC monitor.