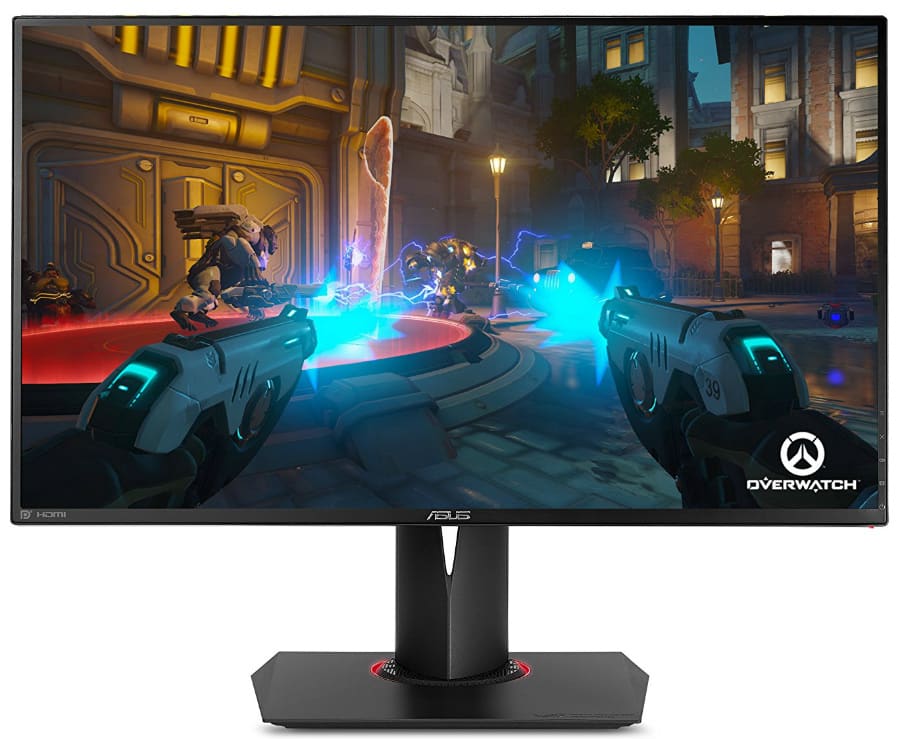 Shopping for the best 1440p monitors is a popular conundrum for our dear readers because of its practicality against 4K and massive improvements over 1080p. It's also a considerable factor that QHD monitors like the ones listed here are becoming much more affordable, plus the current generation of hardware makes it easier to run them at high refresh rates.
There is a myriad of quad HD monitors you will find on retailers, making shopping for the best 1440p monitors a bit challenging. Most are good enough for everyday use, but specified applications such as competitive gaming or photo editing will require the best variants. Check out this list if you have a category in mind because we're pretty sure all of these models are worth every buck.
The Best 1440p Monitors 2019
1. Asus PG278QR – Best 1440p Monitor for Competitive Gaming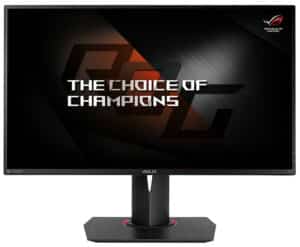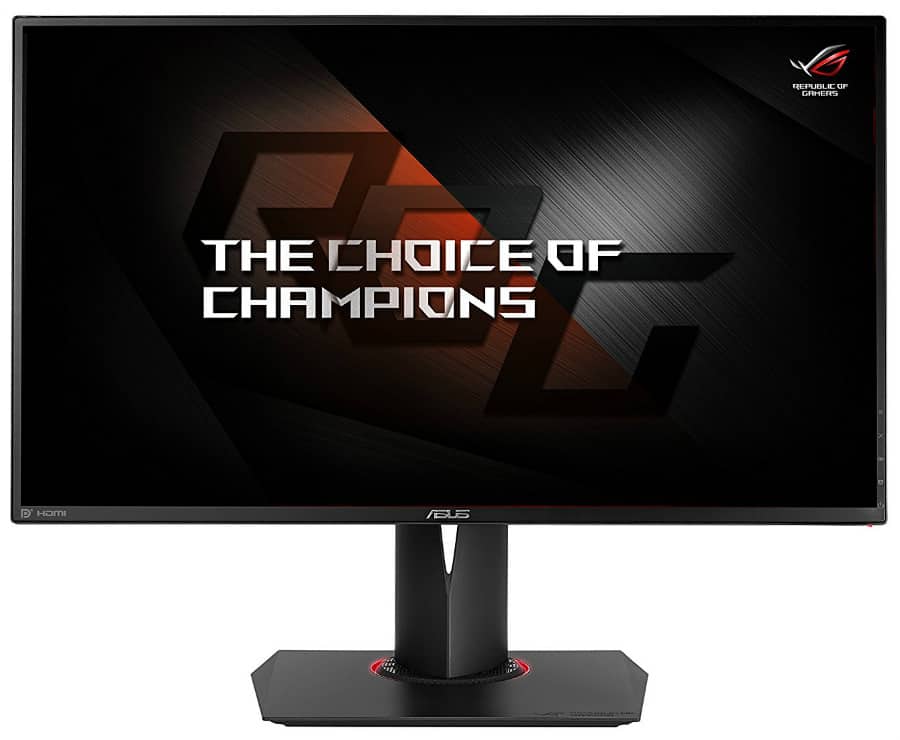 The Asus PG278QR is the best 1440p monitor for gaming thanks to its excellent performance in speed, accuracy, and responsiveness. This model still has a TN panel, but it is capable of 100% sRGB with superb color fidelity. It's also a huge selling factor that the PG278QR can reach a 165Hz refresh rate and cure tearing with its G-Sync feature without incurring high input lag.
Asus is one of the best when it comes to build quality and simplified designs that don't overbear. The Asus PG278QR is one of the best-designed when it comes to functionality which includes a complete range of ergonomics and user-friendly features.
2. BenQ GW2765HT – Best Budget 1440p Monitor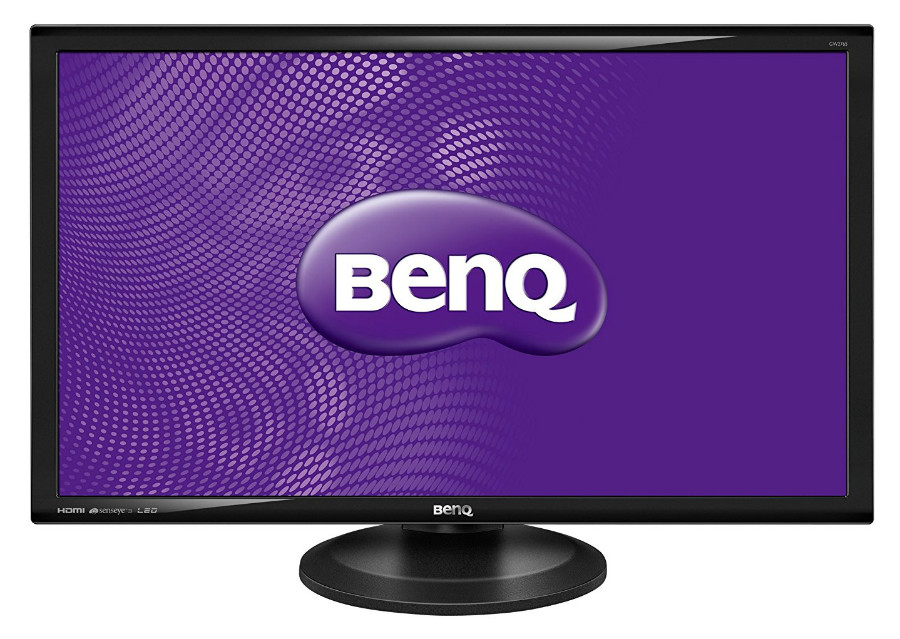 The BenQ GW2765HT is our top pick for users who do not want to spend over $300 on a mixed-use monitor for day to day tasks. It's a tough-to-beat model in its price bracket because other than its super-clear IPS screen; it also offers decent flexibility and premium-grade build quality. It's also next to impossible to get something with better imaging performance than this model for more or less the same price.
What we love about the BenQ GW2765HT aside from its price is its suitability for just about every type of use a buyer can think of. The monitor's low input lag makes it suitable for casual gaming while its color fidelity makes it usable for basic photo editing tasks. Watching movies and browsing on this model is also a joy, thanks to the zero flicker and low blue light features in place.
3. Acer Predator XB271HU – Best 1440p Monitor with G-Sync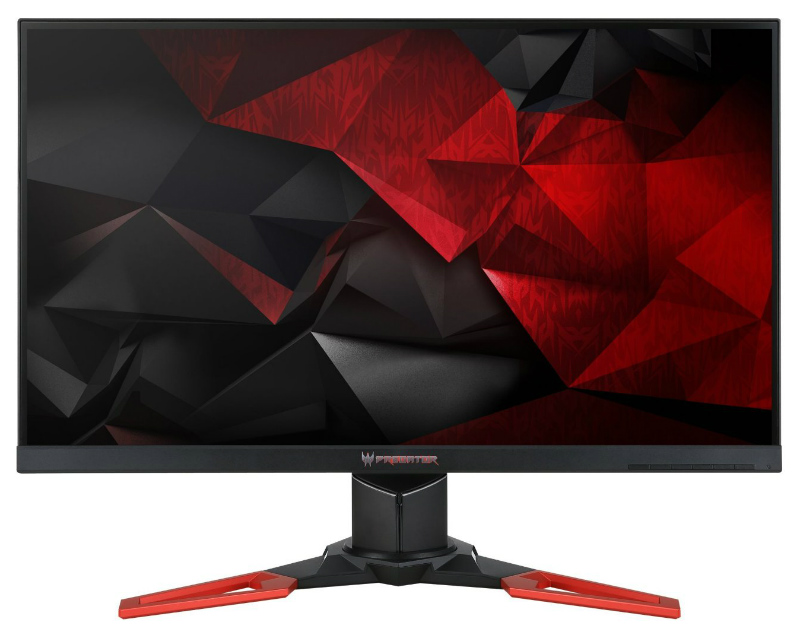 If colors or vibrancy are among your top considerations for a gaming monitor, the Acer Predator XB271HU is a wonderful choice. The monitor's 165Hz IPS panel reproduces images with eye-popping color and detail while G-Sync works its magic to prevent tearing and stuttering. Even if the IPS panel has a slower pixel response time, there is no immediately perceivable blurring or ghosting when playing fast-paced titles.
What makes the Acer Predator XB271HU one of the best 1440p monitors for gaming is its extensive feature set. The OSD options are more profound than most competitors for granular control; you can even find a six-axis color temperature setting. Also, the design is strictly gamer-centric, but it includes excellent flexibility and borderless design which will put other gaming monitors to shame.
4. Samsung C32HG70 Best 1440p Monitor for HDR Gaming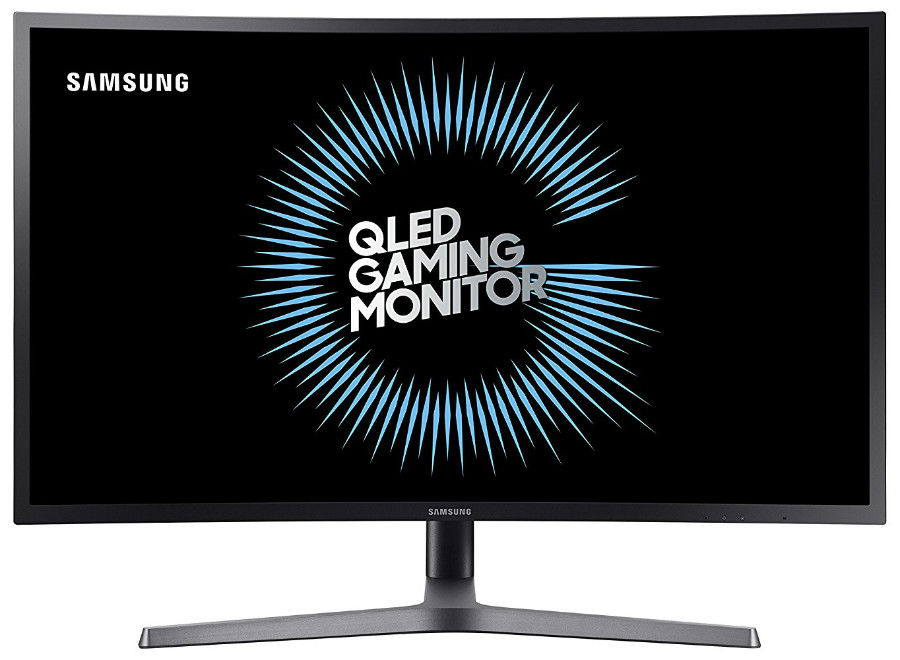 The very impressive Samsung C32HG70 combines an exciting feature set which includes a 144Hz refresh rate and HDR compatibility for cutting-edge gaming. The 32-inch curved form factor makes this an excellent choice for players who want total immersion and excellent visuals. One distinct feature that helps the C32HG70 achieve its HDR implementation is its Quantum Dot film which goes hand in hand with VA technology to create stunning vibrancy.
The Samsung C32HG70 sports a unique design that veers it away from typical aesthetics, making it a refreshing and subtle choice against the ocean of black and red monitors. Everything about the monitor screams "top of the line," but it isn't as expensive as the other gaming variants in this lineup.
5. BenQ PD2710QC – Best 1440p Monitor with USB-C for MacBook Pro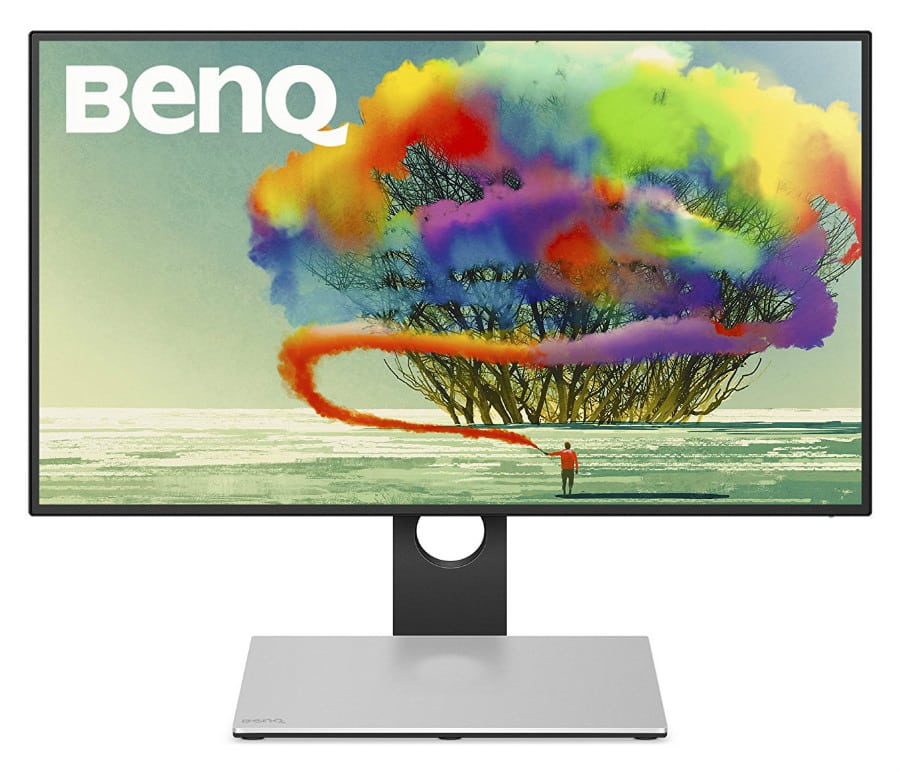 The BenQ PD2710QC is our favorite QHD monitor when it comes to docking and charging your brand new MacBook Pro or Dell XPS 13. The significantly larger and sharper screen will boost productivity and entertainment enjoyment while the built-in hub handles all your connectivity needs.
The base of this model was designed to cradle a notebook above it while providing access to some features most monitors can't offer. You get a USB 3.0 hub, RJ45 LAN port, and a 3.5mm jack up on the sides of the footing for easy access between the devices.
6. Dell S2716DGR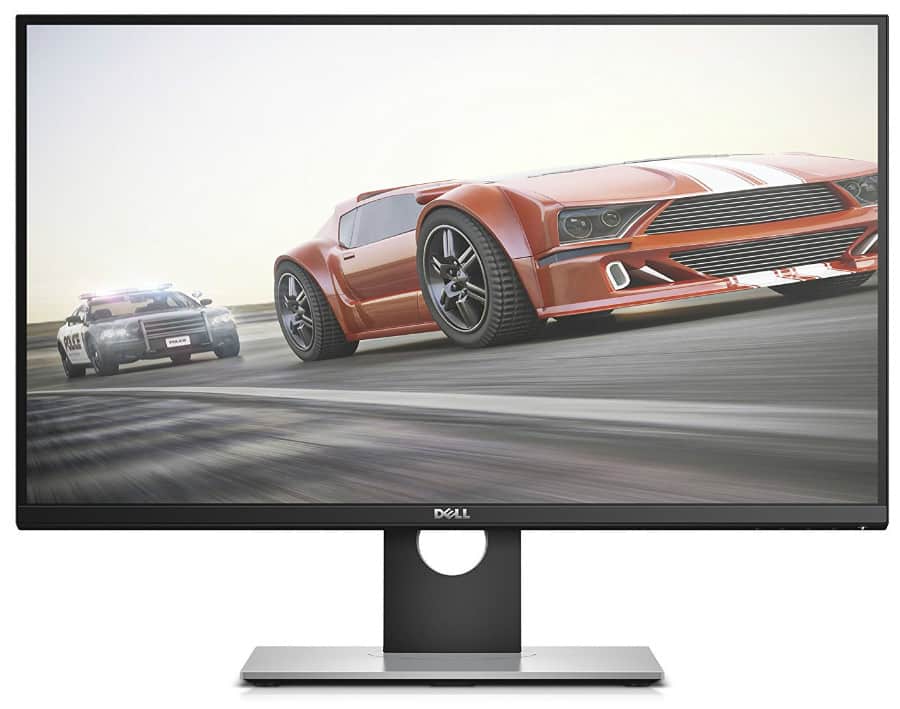 Who can ever forget the Dell S2716DGR which is one of the best 1440 monitors for gaming thanks to its sub-$500 price tag which already includes G-Sync compatibility? The monitor is as fast and responsive as the best out there, and there are minimal differences when it comes to image quality. The only limitation of this budget-friendly model is that it cannot be overclocked to 165Hz like the two options above.
Another aspect of the Dell S2716DGR that makes it extra popular is it comes dressed just like any model from Dell's premium line. The distinct black and silver chassis with flexibility and durability has become synonymous with the quality the brand stands for in its products. If you want a performer that doesn't come off as too gaudy or gamer-centric, the Dell S2716DGR is the most practical choice.
7. BenQ SW2700PT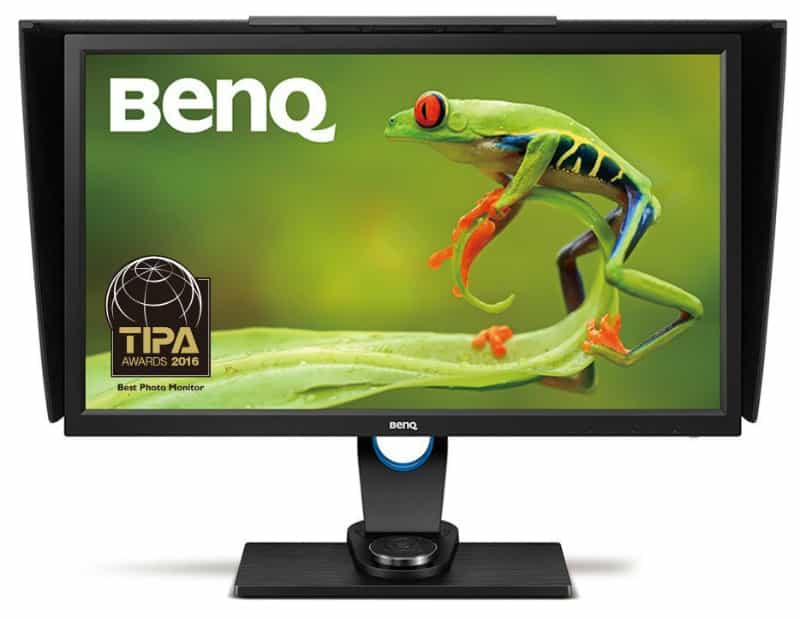 The BenQ SW2700PT is popular among the photo editor crowd thanks to its 10-bit LUT that enables full Adobe RGB coverage. This monitor comes factory-calibrated with excellent color and accuracy which minimizes the need for hardware calibration in some instances. The monitor is then rounded up with BenQ's functionality and aesthetics treatment that includes nifty gadgets such as the S-Switch control puck that acts as the OSD's remote.
You also get more premium features with the BenQ SW2700PT for the price when compared to its competitors. The monitor comes with the brand's Palette Master software which helps to tune and maintain the screen's performance and accuracy. You also get a calibration hood or shade which helps to deflect unwanted glare to keep your work's colors pristine and magnificent.
Thoughts on the Best 1440p Monitors
1440p monitors aren't as conventional as 1080p and 4K options that pop up in the market because the former is more commonly used while the latter is highly sought after. 1080p is also easier to run for almost every level of hardware available today, while 4K offers unrivaled crispness and level of detail. But we at Monitornerds show a lot of love for the best 1440p monitors because they provide the best of both worlds at reasonable prices.
You get an instant upgrade in sharpness which is perfect for gaming while the extra space and details are saving graces for professionals. If you want a substantial upgrade without a massive overhaul of your PC for gaming or avoid overspending, take one of the best 1440p monitors listed here that will suit your needs perfectly.