ASRock's Phantom gaming monitors are trying to get an edge against its already dominant or established competition. Its first wave will come in two sizes, but what makes them truly unique is their built-in gaming grade Wi-Fi antennas. Some include fancy upgrades like remotes or noise-cancelling, but Wi-Fi connectivity seems like it its more functional, especially if it gives you the performance of those alien-like routers from gaming brands.
ASRock Phantom Gaming Monitors – Tale of the Tape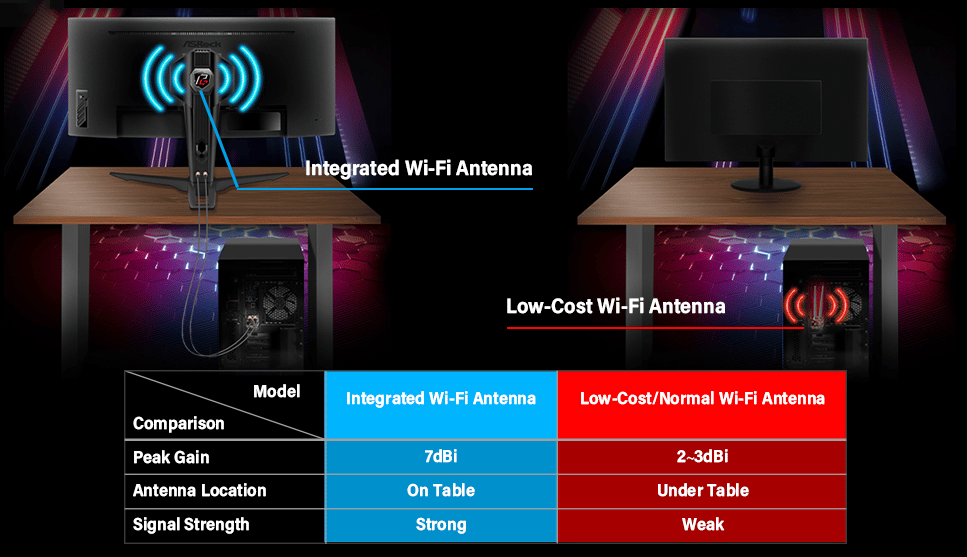 The upcoming ASRock Phantom gaming monitors will arrive in a 27-inch 1080p format and a 34-inch 1440p ultrawide. The 1080p budget model codenamed the ASRock PG27FF1A uses a 165Hz IPS panel and it doesn't come with the Wi-Fi antenna. It's intended to compete with affordable displays that are ideal for start-up to intermediate E-Sports builds.
On the other hand, the 34-inch model named the ASRock PG34WQ15R2B is intended for gamers who want a large screen and an upgraded way to connect to their wireless network. Yes, you can buy a USB antenna or even a network card, but they usually are concealed behind the computer unit so they can't get good coverage. The Phantom gaming monitor's antenna sits on top of its stand so its free and clear to absorb Wi-Fi signals and produce better performance in network speed and latency.
The PG34WQ15R2B uses a 34-inch curved VA panel with a 3440 x 1440 instead of IPS technology used by the smaller variant. However, it also goes up to 165Hz and is rated with the same 1ms boosted pixel response time. No HDR certification was mentioned, but AMD FreeSync Premium was part of the announced specifications.
ASRock also mentioned that its Wi-Fi antenna has a peak gain of up to 7 dBi. Most off the shelf adapters only have 2 or 3 dBi, so there will be a huge difference in terms of latency and network stability. The actual advantage will vary based several factors such as the position of the regular Wi-Fi adapters versus the one on this monitor.
Editor's Note: The ASRock PG34WQ15R2B and the PG27FF1A are starting to arrive on retail shelves, so you don't have to wait if this new design appeals to you. The 34-inch ultrawide retails for around $430 while the 1080p variant has a $190 SRP. We're waiting for review units as we speak, but you can let us know in the comments what you think about these monitors if you already bought one.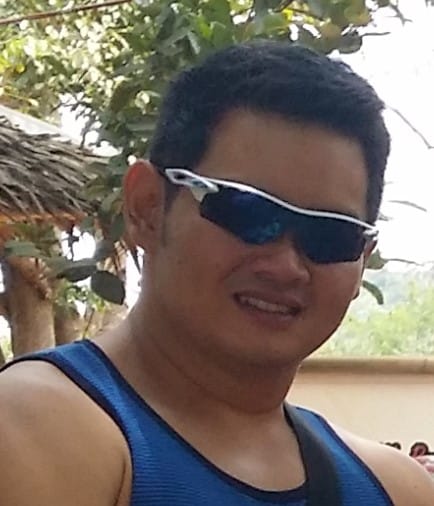 Paolo is a gaming veteran from the golden days of Doom and Warcraft. Since junior high, he has been building gaming systems for family, friends, and colleagues. High-performance monitors are one of his fixations; he believes that every citizen's right to enjoy one. He has gone through several pieces of hardware in pursuit of every bit of performance gain, much to the dismay of his wallet. He has also spent half a decade researching, reviewing, and writing about these products and now has over 1400 articles about the best gaming tech under his belt.