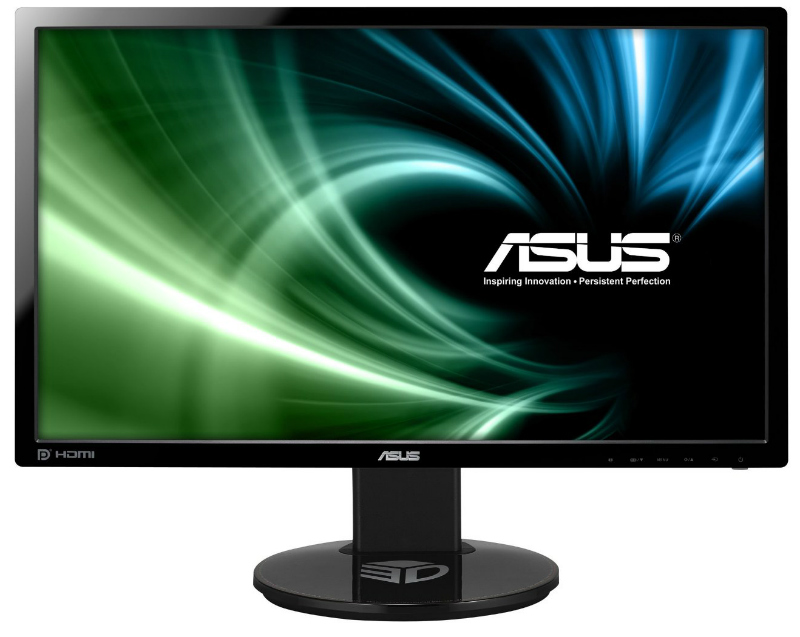 ASUS VG248QE Review
MonitorNerds

Newegg Customers

PCmag

TechRadar
The Asus VG248QE paved the way for gaming monitors as a staple in the display market with its 144Hz native refresh rate matched with 3D Vision compatibility and stunning responsiveness. By 2018 standards, this model is obsolete in some aspects, but it curiously still racks up a lot of sales when it's available. As with first generation releases, the Asus VG248QE has its quirks but looking deeper into it spells out why it is one of the all-time bests in the gaming world.
Update: The Asus VG248QE was the top choice during its time, but the latest advancements in technology such as flicker-free backlighting and 8-bit color can now be had from newer models. The Asus VG248QE is definitely a keeper, but we getting the new and improved options with better pricing.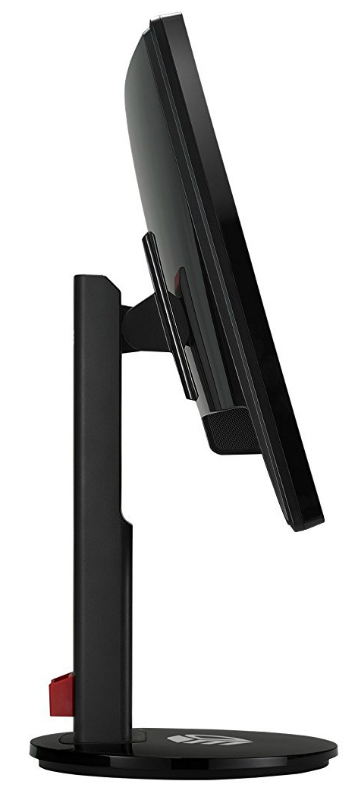 Asus VG248QE Specifications
Screen Size: 24 Inches
Resolution:1080P FHD
Aspect Ratio: 16:9
Panel Technology: Twisted Nematic (TN)
Refresh Rate: 144Hz
Response Time: 1ms
Contrast Ratio: 1000:1
Brightness: 350 cd/m²
Built-in Speakers: Yes (2 x 2 Watts)
Stand: Height – Yes (6 Inches)
Stand: Tilt – Yes (-5°/+15°)
Stand: Swivel – Yes
Stand: Pivot – Yes
VESA Compatibility: Yes (100 x 100)
Connectivity: DisplayPort 1.2 x 1, HDMI x 1, DVI-DL x 1, 3.5mm Headphone Jack
Dimensions With Stand(WxHxD): 22.41″ x 19.68″ x 9.1″
Weight: 12.13lbs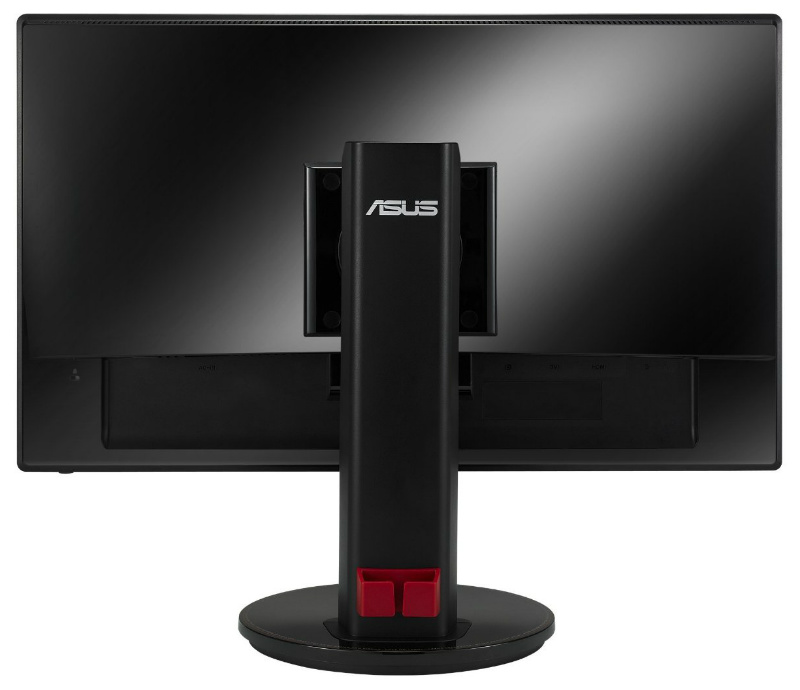 Display and Features
The Asus VG248QE features a 24-inch 1080P TN panel which can achieve 144Hz refresh rates, 1ms response time, and 1000:1 contrast ratio. This model is considered as one of the first few native 144Hz screens in the market, with excellent responsiveness and clarity. Of course, it isn't as superb as the newer models regarding color reproduction and accuracy, but it would be difficult to find something that could match it at its often available bargain pricing.
The Asus VG248QE has an out of the box color accuracy with a DeltaE of around 2.93 due to some resulting undersaturation in some shades especially green. sRGB gamut coverage is average for this day and age as well at 93%, although a few years back these were considered excellent results for TN monitors. These scores still make it suitable for gaming, but the Asus VG248QE cannot match its newer cousins who have vastly improved their outputs.
One thing the Asus VG248QE excels at is its contrast, with recorded averages of 750-800 at 30 to 50% brightness and an astounding 1080:1 at 80%. Fine tuning is a must, but if you play in a well-lit environment but would want oily blacks and visible shade transitions, this option is a great buy. But the biggest downside of this pioneering model rests with this aspect as well.
Input lag on the Asus VG248QE is fantastic as well since we only recorded 3.2ms which makes it perfect for competitive gaming. To explain, anything above 4ms equates to more or less a frame of delay, which most users will not feel or notice in practice.
Since the Asus VG248QE was in 2013, it still uses an aging backlight dimming control called PWM or pulse width modulation. This method is known to produce flickering which intensifies the lower you set the backlight, and it is also known to cause headaches and eye strain even if unnoticed. If you have sensitive eyes or suffer from visual conditions, the Asus VG248QE isn't the right choice for you even if it is a tempting buy.
You also won't find FreeSync or G-Sync since the Asus VG248QE was conceived before the VRR tech era, so your visual enjoyment is terribly reliant on high frame rates and the 144Hz range of the screen. At this point, the lack of Adaptive Sync shouldn't be a deal breaker more than the PWM issue since playing games at 1080 is relatively easy for a vast range of graphics cards. Even the sub $150 GPUs should do well in producing high frame rates for popular E-Sports titles like CS: GO.
Despite our misgivings which are considered forgivable for a 2013 model, the Asus VG248QE includes a premium feature you cannot find in newer models today. This device was originally meant for 3D Vision gaming which dictated the need for a high refresh rate, but Nvidia's 3D Vision tech comes with their Lightboost utility which strobes the backlight to mimic a CRT monitor.
The Lightboost tech in the Asus VG248QE can be used to rid your gaming sessions of motion blur. The strobe can shorten pixel transitions to bypass its limits, effectively removing interlacing and artifacts in your image. The downside to this utility is it can increase strain if the user is sensitive to flickering, so the choice comes down to personal preference. As a bonus, 3D gaming, despite being dead in the industry for some time, is still a novelty to enjoy from time to time. If you have the separately purchased 3D glasses from Nvidia, 3D vision is a great alternative to enjoy your titles from a different perspective.
Thoughts
The Asus VG248QE, despite its age and accompanying flaws, is still a respectable gaming product with its ability to produce a snappy performance with blur-busting capabilities. It doesn't have the near-perfected prowess of its newer brethren, but its staying power in a quick-paced market says otherwise.
Most of the time, a 144Hz screen and low input lag are all you need to advance your gaming skills, but with the Asus VG248QE, you also get the novelty of 3D gaming. The overall package is nowhere to be found in modern offerings, although there are compromises that you have to live with. Overall, for its prevalent bargain pricing in today's market, the Asus VG248QE is an absolute steal considering what it can offer.
Editor's Note: The Asus VG248QE has had a great multi-year run in the market, but the brand has several new offerings which are considered better. Check out monitors like the Asus MG248QR or the XG248Q which have been designed with the VG248QE's groundbreaking performance as the inspirations behind them.