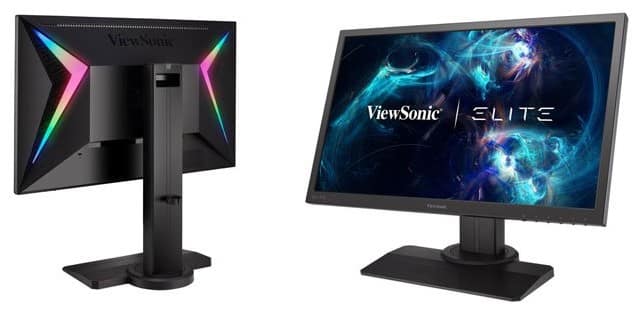 The market is ripe if you are shopping for a gaming monitor under $250 thanks to the healthy growth of both the panel technologies and the arrival of new products. Anything that had either high refresh rates or resolutions used to command top dollar, but we are at a point where some of the top dogs of yesterday are now the midrange options. But that doesn't mean you don't get an elevated level of performance, so going for a gaming monitor under $250 is viable even by today's standards.
You can't expect perfection here as some models have limitations, but what matters most like a 144Hz refresh or low input lag can easily be found in this category. Here are the best gaming monitors you can buy with a $250 spending limit:
ViewSonic XG240R – 144Hz E-Sports Gaming Monitor Under $250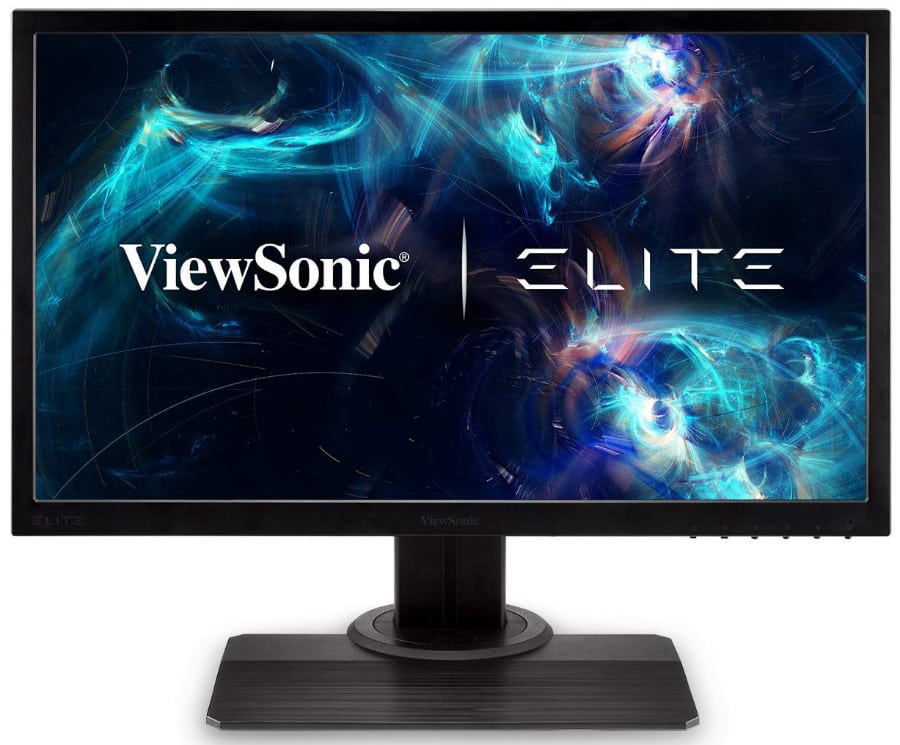 Pros:
Very Fast Pixel Response Time
Superb Color Quality for TN
RGB
FreeSync/G-Sync Compatible
Cons:
Limited Viewing Angles
Not as Vibrant
The ViewSonic XG240R is one of the best options if responsiveness and low input lag is your top priority. The product features a lightning-fast TN display that's perfect for competitive gaming, while the design doesn't leave anything to be desired.
Design and Features
The ViewSonic XG240R offers an understated overall aesthetic with its matte-black chassis with decent proportions. The included stand is fully adjustable, while the connectivity features can easily handle your PC, gaming consoles, and peripherals. But what makes the ViewSonic XG240R is it's Elite RGB LED at the rear which can sync with popular RGB ecosystems like Razer Chroma.
The LEDs are also bright enough to project a glow that doubles as bias lighting for eye safety, aside from being decorative. Build quality is excellent, so you are sure to enjoy every dollar spent on this attractive gaming monitor under $250 for years.
Image Quality and Gaming Performance
The ViewSonic XG240R isn't the most vibrant-looking compared to IPS variants, but it's great that you don't need to calibrate it right away to get decent color accuracy. Contrast and gamma are at acceptable limits for gaming, so visibility and brightness balance won't be of concern.
The ViewSonic XG240R is one of the fastest we've tested when it comes to pixel response time, while its input lag sits below 4ms. This model also works great with both AMD and Nvidia GPUs, so you can enjoy tear-free gaming via FreeSync or G-Sync compatibility.
Acer XF250Q – Cheapest 240Hz Gaming Monitor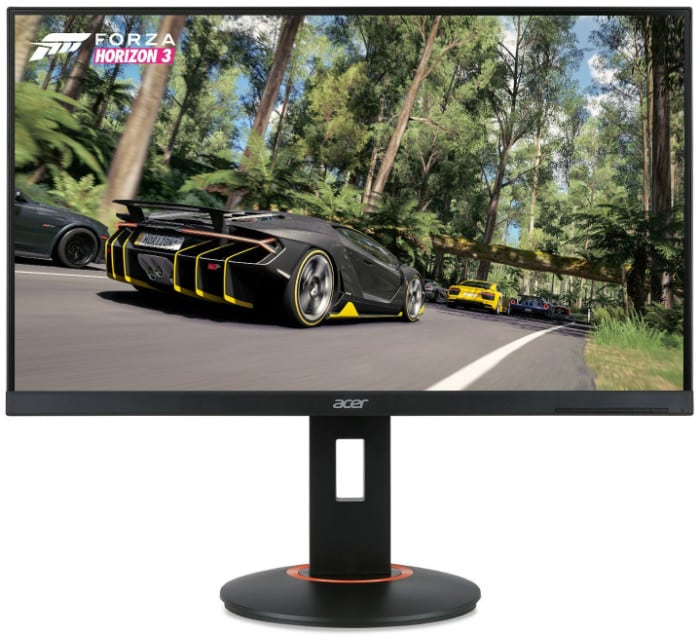 Pros:
Affordable 240Hz Monitor
Robust Design
FreeSync/G-Sync Compatible
Cons:
Color Quality Could Improve
Dated Aesthetics
Limited Viewing Angles
The Acer XF250Q is your next step-up if you are shopping for a gaming monitor under $250 due to its 240Hz refresh rate. This characteristic takes everything important up a notch like the pixel responsiveness and total input lag of a display since this model can draw more frames at a given second.
Design and Features
The Acer XF250Q utilizes the brand's classic gaming monitor design, but at least they updated this model with a bezel-free face. What's more crucial is the chassis' functionality and connectivity support for two host devices which may include a powerful gaming PC and a gaming console.
The timeless design of the Acer XG250Q also means that the plastic panels and the structural strength of the monitor are very reliable. We haven't heard of any breakages from regular use for monitors that use this look, so we would imagine that it could even outlast several upgrade cycles for your gaming PC.
Image Quality and Performance
The Acer XF250Q is another TN model, so you can't expect wide viewing angles and eye-popping vibrancy from it. The monitor, however, holds its own right out of the box, so you don't have to entangle yourself in messy calibration procedures. But if you know your away around an OSD, you'd be pleased to know that Acer monitors are known to be better equipped with refined settings more than other brands.
You can forget about delays and blurring with the Acer XF250Q, thanks to its natively fast refresh rate. The monitor can offer FreeSync with a 48hz to 240Hz range if you have an AMD GPU, but it's also one of the few that is fully certified by Nvidia to be G-Sync compatible.
AOC CQ27G1 – 144Hz 1440p Curved Gaming Monitor Under $250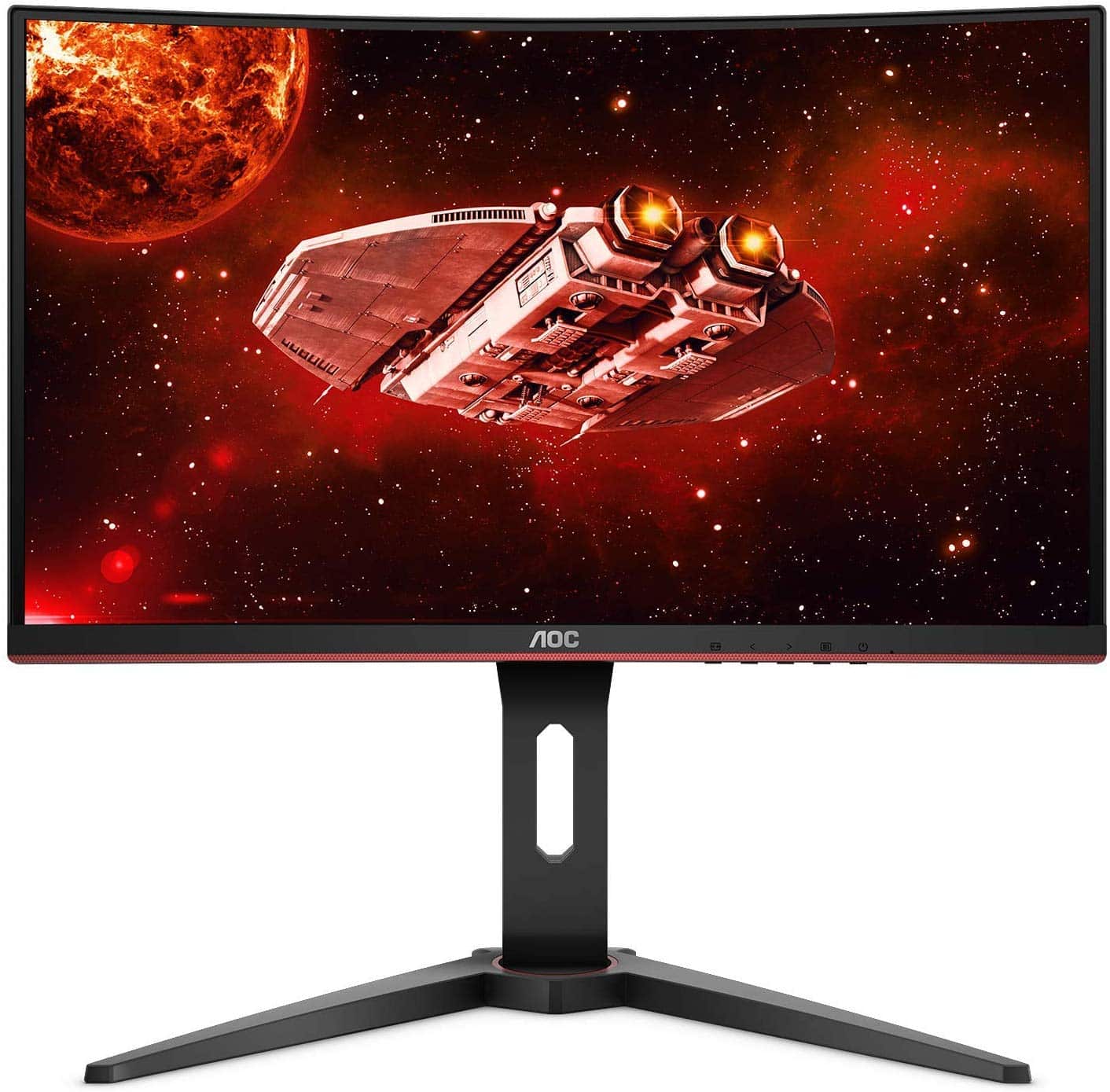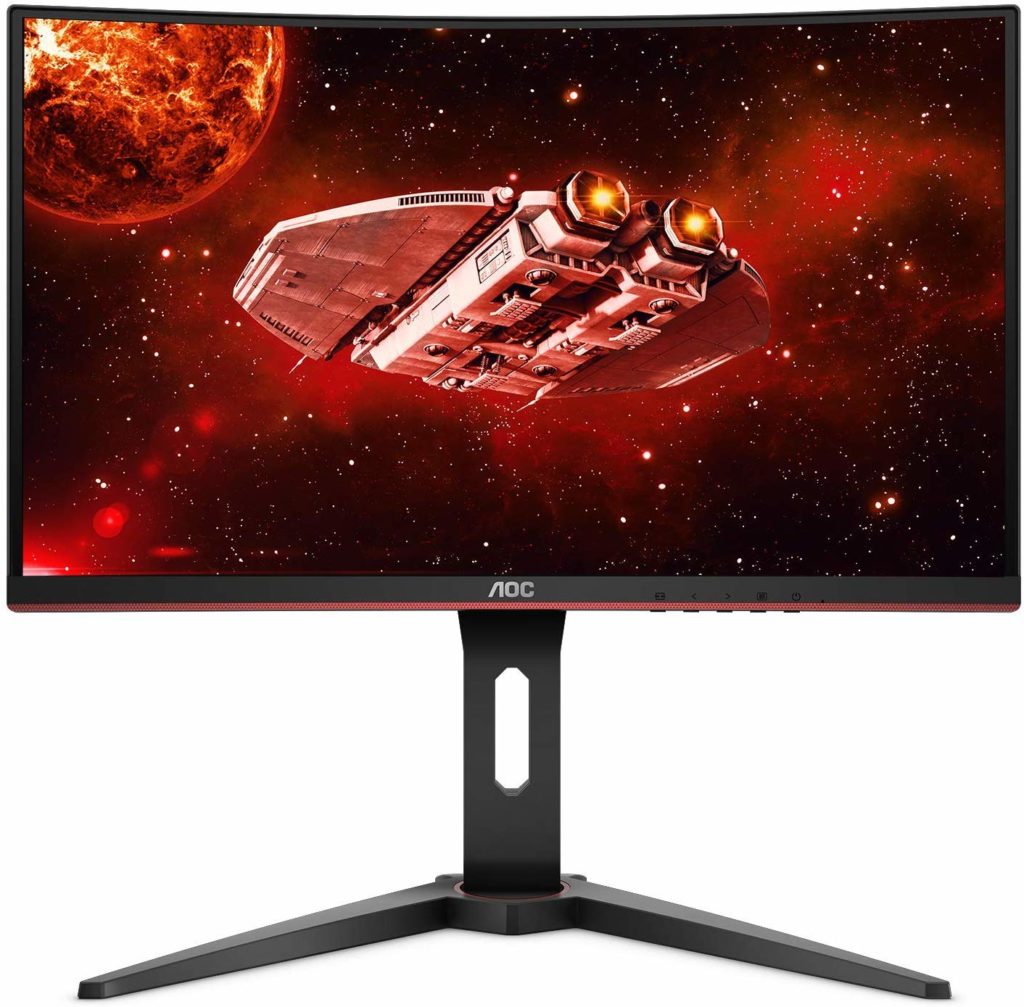 Pros:
Curved QHD Screen at $250
Well-Designed and Durable
High Contrast and Gamut Coverage
FreeSync/G-Sync Compatible
Cons:
Prone to Ghosting
Uniformity Needs Improvement
The AOC CQ27G1 offers more novelty than any other gaming monitor under $250 in this lineup thanks to its curved QHD screen with great features. AOC's Re-spawned Warranty covers the product with a 3-year zero-bright dot and advanced replacement, along with a 1-year, 1-time accidental damage replacement.
Design and Features
The AOC CQ27G1 won't be an eyesore thanks to its good balance of class and gamer-centric accents. The monitor's black and red combination has stood the test of time, while the clean edges and the sharp-looking stand complete a look that won't go out of style or look too gaudy.
You also get an adjustable stand with this model, or you can opt for a VESA mount which will create more setup options. The AOC CQ27G1 is equipped with a decent amount of connectors for your PC and Xbox One, so it's a suitable and affordable choice if you need a multi-purpose gaming display.
Image Quality and Performance
The AOC CQ27G1 has a VA panel that is capable of higher gamut coverage and contrast which creates eye-popping color and realistic blacks. This combined with the curved screen provides a more engrossing visual experience for graphically-intensive games.
Pixel responsiveness isn't a key feature of VA panels, but the AOC CQ27G1's blur reduction implementation does a good job at keeping ghosting at bay. The monitor is also FreeSync and G-Sync compatible making its already low price tag worth more for every buck spent.  
Philips 276E8VJSB – 4K IPS Gaming Monitor Under $250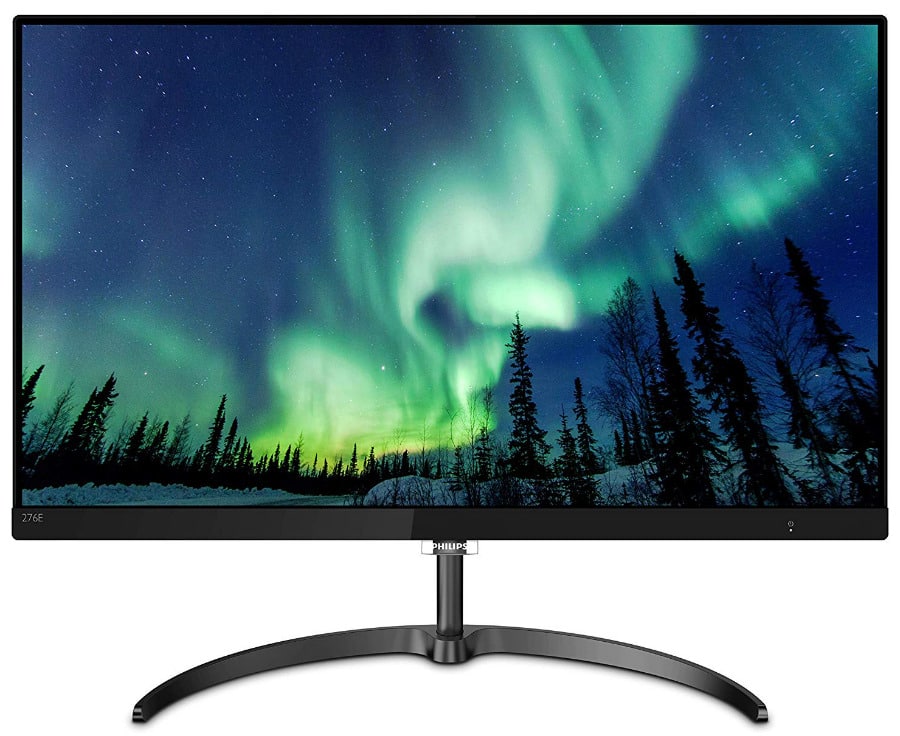 Pros:
Below $250 4K IPS Monitor
Great Color Coverage and Accuracy Out of the Box
Slim Design
Cons:
Tilt Only Stand
No FreeSync
Limited Features
The Philips 276E8VJSB is one of the cheapest 4K monitors to be released in recent times that doesn't compromise on visual quality. The monitor is missing a few creature comforts, but it's your best bet if you want to game with a 4K gaming monitor under $250.
Design and Features
The Philips 276E8VJSB sports a luxurious and sleek look with its thin cabinet with a black finish that's paired with a gunmetal gray stand. The crescent-shaped base provides superb stability in exchange for having a tilt-only mechanism.
The Philips 276E8VJSB's connectivity can handle a gaming PC and two 4K gaming consoles, so  its ideal if you want a multi-platform gaming monitor under $250. Valuable extras such as speakers and uSB ports are missing, but we think the omissions are fair due to the very low price.
Image Quality and Performance
The Philips 276E8VJSB is surprisingly very cable when it comes to color quality and even puts it ahead of some of its more expensive competitors. The IPS screen is already accurate with full sRGB coverage out of the box, so it's ready for use right away. The gamma and color temperature could benefit from calibration, but most users won't even notice the difference.
The Philips 276E8VJSB doesn't support FreeSync, but it has a decent pixel response time for a 60Hz IPS panel. Blurs and input lag delays are kept at a minimum so you can enjoy the vibrant graphics of your favorite games in UHD for less than $250.
Editor's Note: We've seen very capable yet affordable monitors in recent times thanks to the healthy competition between brands and the maturity of panel technologies. A gaming monitor under $250 was only a figment of imaginations a few years back, where even the basic models needed more than half a grand. However, we still recommend buyers to manage expectations since most entry-level models have a few missing characteristics so they can meet low price points.
About the Author: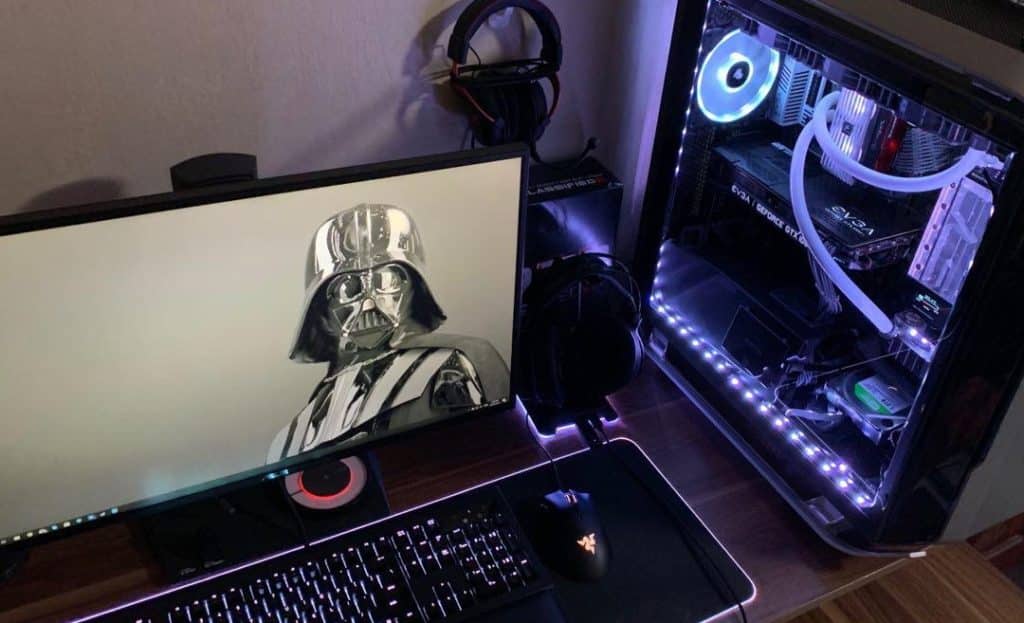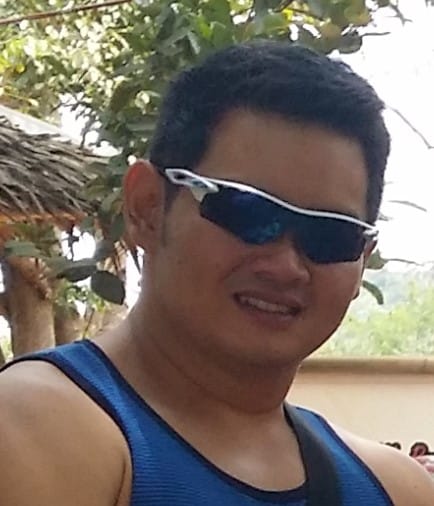 Paolo is a gaming veteran since the golden days of Doom and Warcraft and has been building gaming systems for family, friends, and colleagues since his junior high years. High-performance monitors are one of his fixations and he believes that it's every citizen's right to enjoy one. He has gone through several pieces of hardware in pursuit of every bit of performance gain, much to the dismay of his wallet. He now works with Monitornerds to scrutinize the latest gear to create reviews that accentuate the seldom explained aspects of a PC monitor.