Most modern LCD monitors have a varying range of connectors available on their respective I/O panels to suit almost every type of host device you may want to connect. In common usage scenarios, you can usually pick any of the available ports to run the monitor at its typical output. However, when the high-performance requirements of gaming and professional applications come into play, you can't just plug into the first receptacle you see and expect the best possible output.
Connection Types and Their Advantages
Knowing the difference between the popular connector types such as DisplayPort, HDMI, or USB-C can spell the difference between optimal settings and a waste of resources. Each one is unique in their way, and using each one's capabilities to your advantage will maximize the value of your monitor for gaming or editing.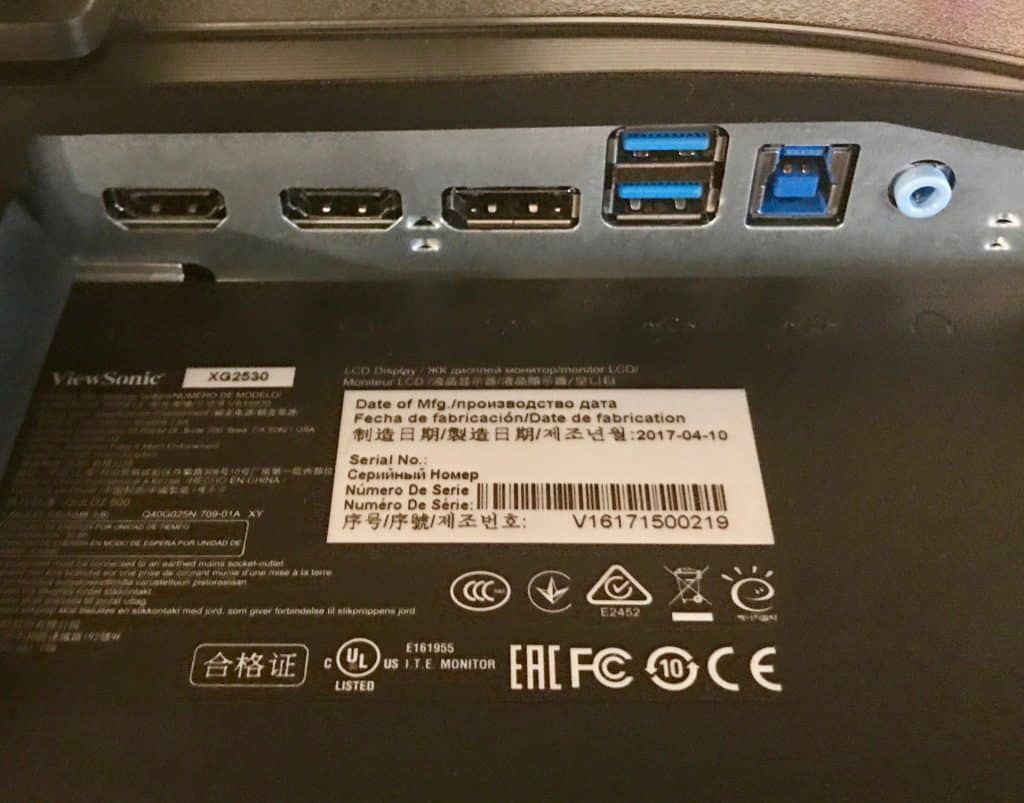 DisplayPort – Best for High Refresh Rate and High-Resolution Displays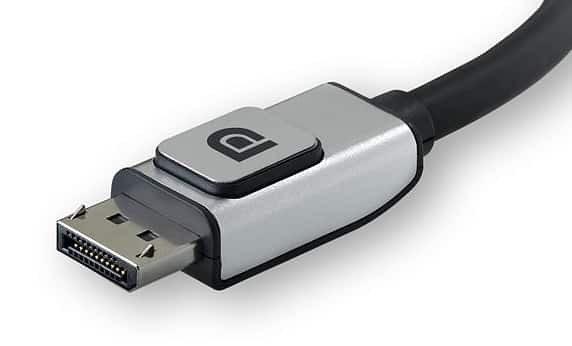 DisplayPort, particularly its version 1.2 is currently the most popular PC monitor connection due to its high bandwidth ceiling of 17.28Gbits/sec which allows users to enjoy 1080p at 240Hz or 1440p at 144Hz. It can also run 4850 x 2160 4K displays at 60Hz without any issues, plus it is universally found in all types of GPUs.
New standards are starting to arrive on the market (version 1.3 and 1.4)  with a maximum output of 25.92Gbits/sec. The upgrade will also allow users to enjoy up to 7680 x 4320 8K outputs, 120Hz 4K (DisplayPort 1.3) and 144Hz 4K (DisplayPort 1.4 with DSC). Newer monitors with HDR along with the upcoming 4K 144Hz gaming monitors will include DisplayPort 1.4, although, at the moment, only a handful high-end GPUs are compatible.
The connector is also the unrivaled favorite for gamers and enthusiasts because the DisplayPort standard includes Adaptive Sync. This allows the monitor to adapt its refresh rate to the framerate of your computer, paving the way for AMD FreeSync and Nvidia G-Sync. It's also interesting to note that most gaming monitors support these VRR solutions via DisplayPort, although some HDMI 2.0 monitors are now beginning to adapt FreeSync as well.
Another aspect of DisplayPort is its Multi-Stream Transport (MST) feature which allows users to daisy-chain multiple monitors. You connect up to two 1080p displays with DP-out via an MST splitter on a single DisplayPort 1.2, or two 4K displays over the DisplayPort 1.3 or higher standards.
HDMI – The Best AV Solution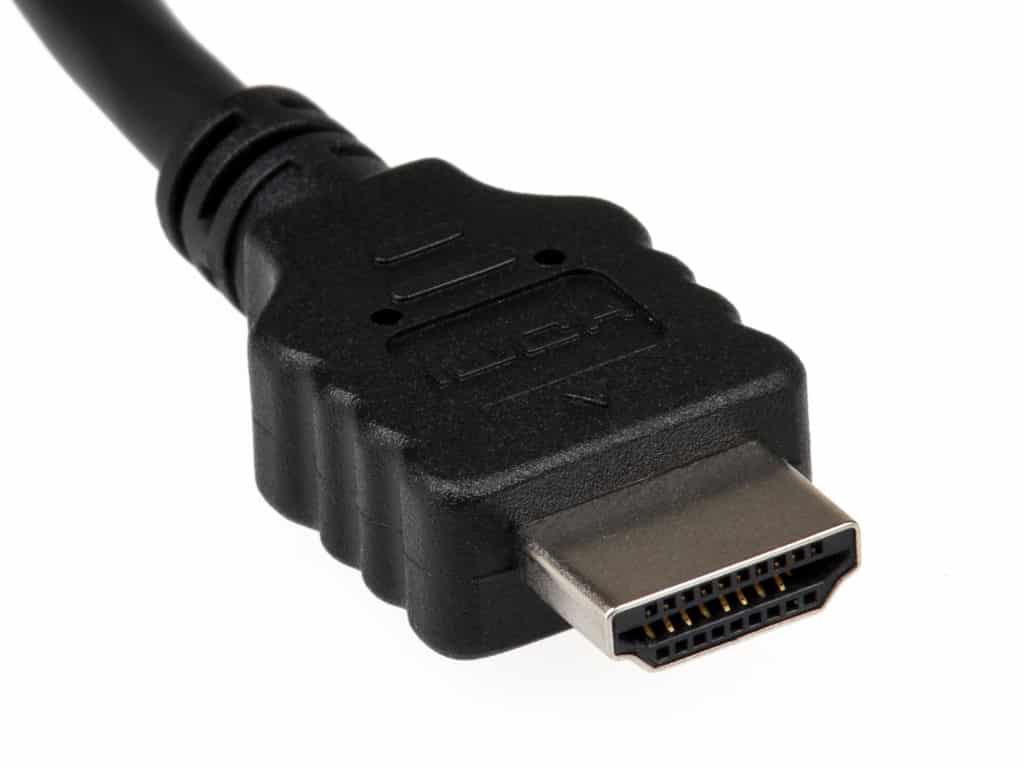 HDMI which is also known as High Definition Multimedia Interface is the more common connector found on almost every monitor in the market, along with TVs, receivers, and gaming consoles. What makes HDMI more popular than DisplayPort is it can also carry uncompressed audio signals along with video, making it a very common single cable solution for most products.
HDMI has been reproduced into several versions since 2002, adding more bandwidth and capabilities for newer devices. The most common variant now is HDMI 1.4, which allows up to 1440p at 60Hz or 4K at 24Hz. However, the newer and better HDMI 2.0 is rapidly displacing its older sibling due to its higher bandwidth of 18Gbps/s, which is almost double of version 1.4's 10.2 Gbps/s.
The extra headroom improves 4K outputs to go up to 60Hz or 144Hz at 1080p. HDMI 1.4 is also limited to 8-bit color, while HDMI 2.0 allows for 10-bit and 12-bit outputs. This capability is a must-have for professional displays or HDR applications due to drastically improved color depth. As an example, both of the 4K HDR gaming consoles on the market, the Xbox One X, and the PS4 Pro, rely on HDMI 2.0 for their full visual capabilities.
The most confusing thing about HDMI other than its varying sizes is HDCP or High-Bandwidth Digital Content Protection. This security feature ensures that you are not recording streaming content with a playback device to make illegal copies. The latest version (HDCP 2.2) is required for 4K content, so if you want to use a computer monitor for Netflix or Amazon streaming, you have to make sure that at least one port is compatible.
USB-C – Best for Laptop Docking Connections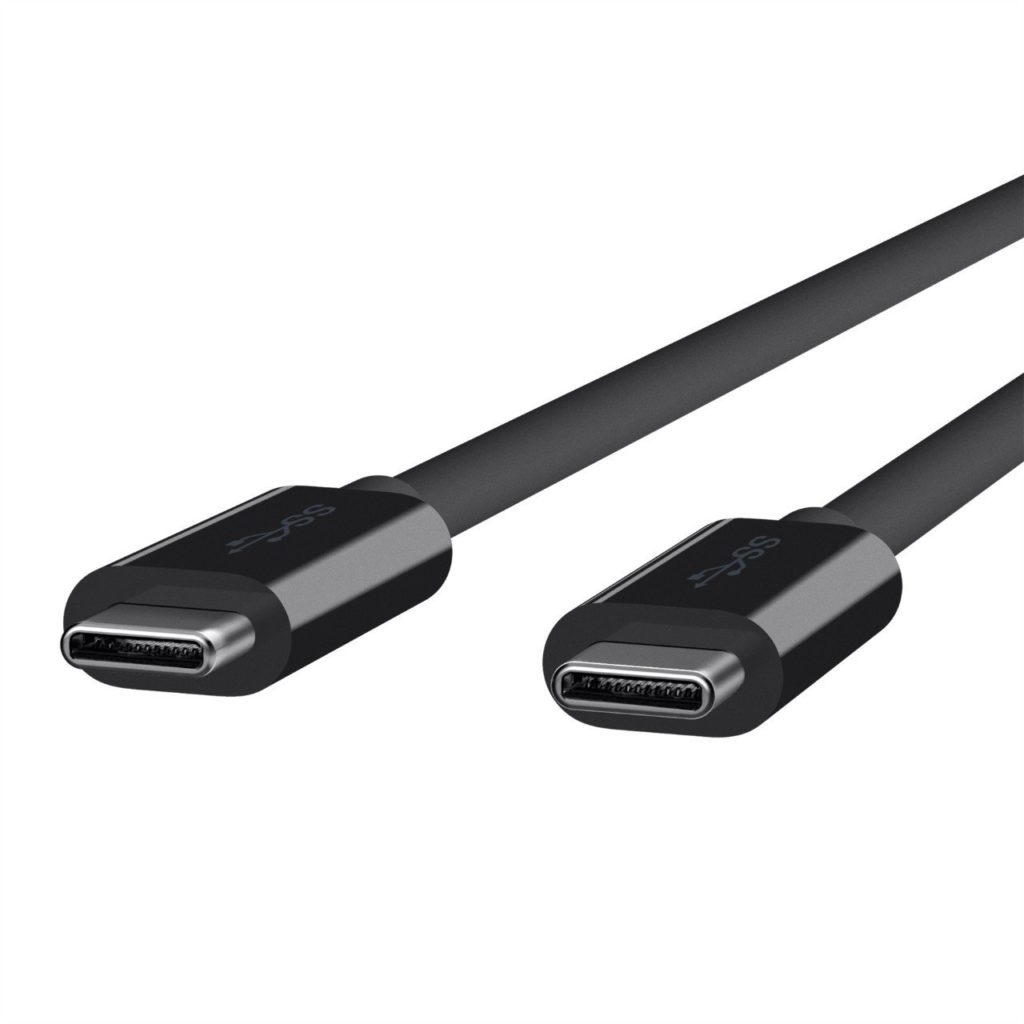 If you follow Monitornerds closely, it will be easy to notice that there is a steady stream of USB-C monitor articles every month. The influx of USB-C monitors is brought about by the evolution of mobile devices and the potential of a single cable solution for audio, video, and power delivery. USB-C connectivity makes it possible to use a PC display as a dock for your laptop at home or in the office without all the messy cable arrangements.
USB-C is capable of up to 10GBps and is compatible with DisplayPort Alternate Mode, enabling users to connect a host device to a monitor that has a resolution of up to 4K. This along with a charging capability that tops out at 85 Watts makes it the perfect connector solution for tomorrow. However, unlike DisplayPort, USB-C standards still do not support Adaptive-Sync until DP Alt Mode is upgraded to version 1.4, so you can't run FreeSync and G-Sync.
USB-C also has a brilliant upgrade in the form of Intel's Thunderbolt 3 technology. This standard bumps the bandwidth up to 40GBps/s and charging power up to 100W. TB3 enabled connectors are the primary choice for Ultrawide and 5K monitors since it is able to support the resolutions at a 60Hz refresh rate. USB-C and Thunderbolt 3 still isn't ideal for gaming applications, but we may as well see new models that come with the future-proof connector when standards come together.
DVI – Legacy Connector for 144Hz at 1080p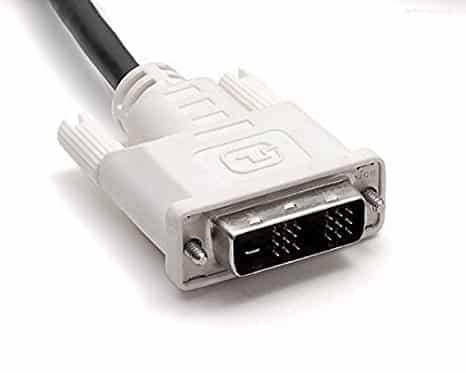 DVI or Digital Visual is another common connector found on 1080p monitors. This connector has several variants which include  DVI-A (analog), DVI-D (Digital), and DVI-I (Analog/Digital), plus single and dual link versions. The most interesting type is the dual link version which is capable of 7.92Gbit/s of bandwidth which is double of what single link DVI is capable of.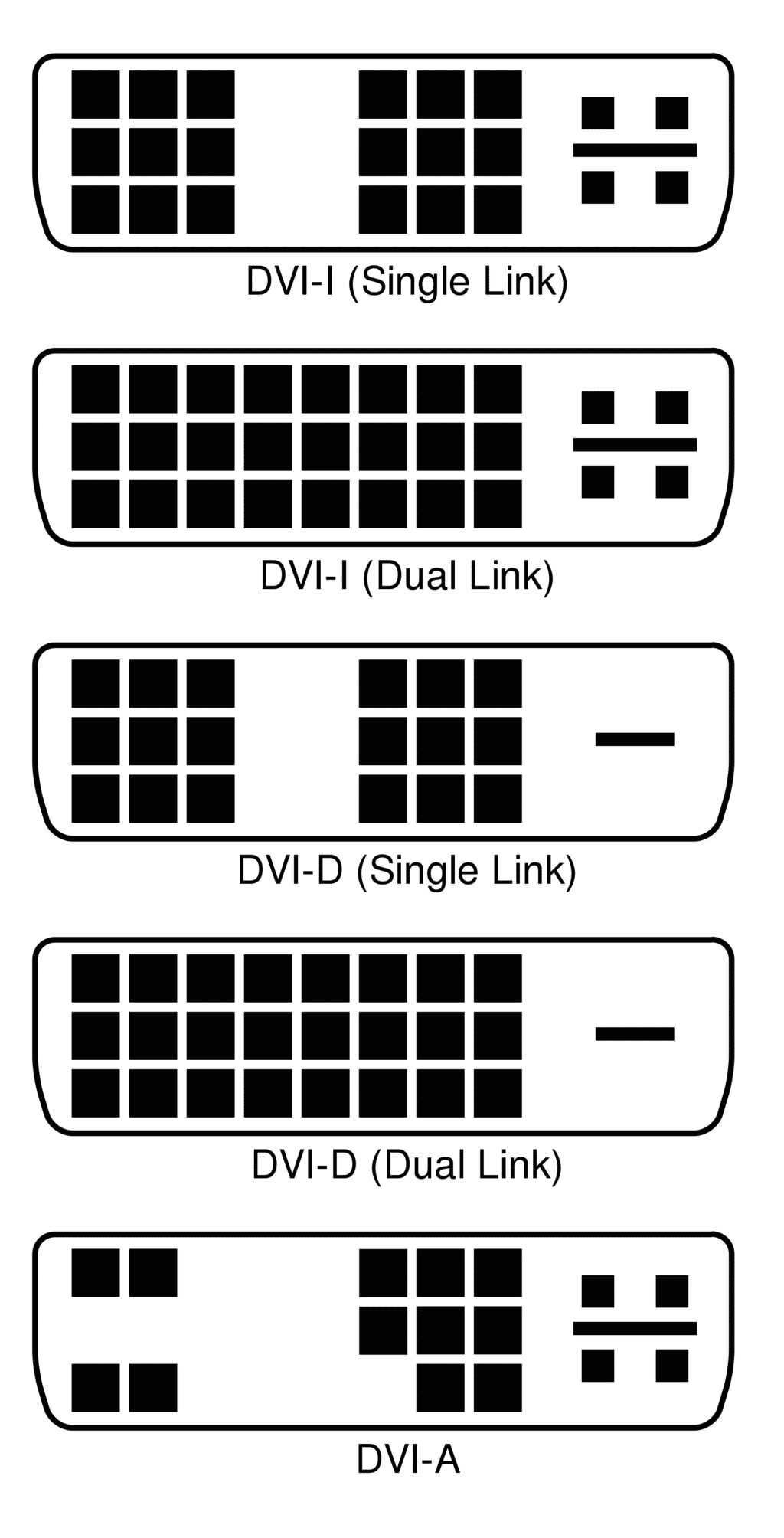 This allows the connector to put out a max resolution of 2560 x 1600, or as commonly known for gamers, 144Hz at 1080p. Right now DisplayPort is the king of high refresh rates since the market has already moved forward, but there still are DVI-DL equipped gaming monitors that cater to users who have older GPUs.
VGA – Decades-Old Connector from the CRT Days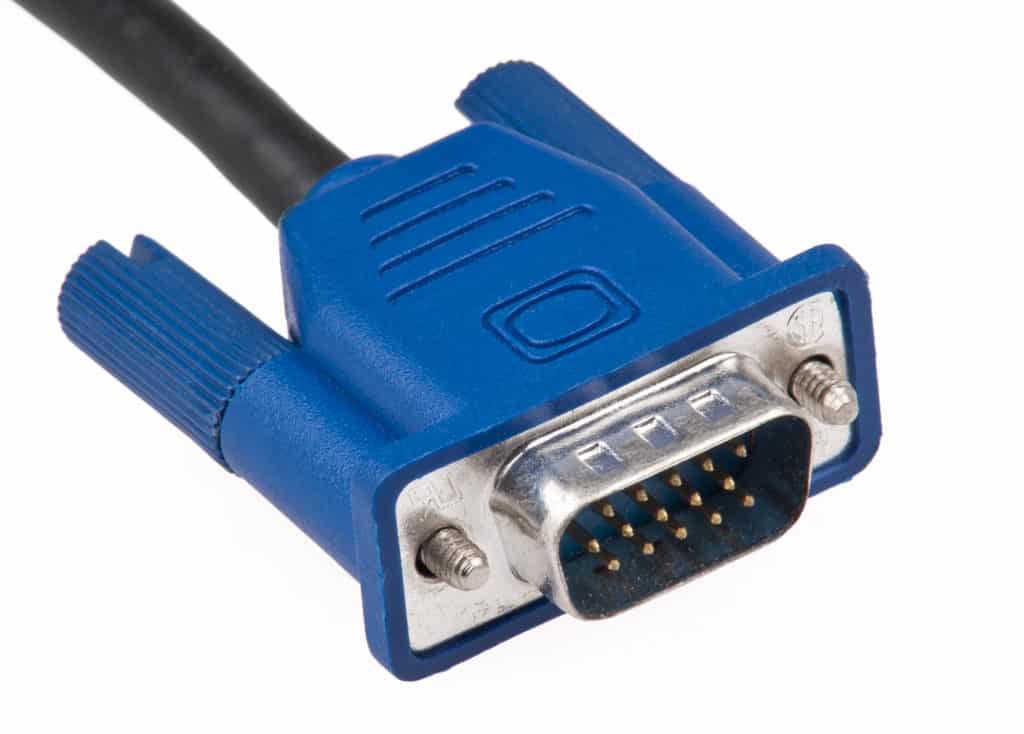 VGA or Video Graphics Array is an RGB connection which is still capable of 1920 x 1080 at 60Hz. The connector used to be widely popular back when we had 720p monitors but is now mostly delegated as a backup connector for a secondary display. The limiting factor for VGA is when it tries to display a higher resolution, the signal gets converted from analog to digital which results in imaging issues or loss of signal.
Which Connector Do I Need for Gaming?
If you are casually playing on a 1080p 60Hz monitor, you are free to use any of the cables mentioned above including HDMI. Things change when the faster, high-refresh rate monitors or those with wide color gamuts come into play since they will require the most bandwidth.
For 144Hz displays and above, always use DisplayPort connectors to avoid issues and limitations. Using HDMI may limit your refresh to 120Hz, which is ok for most gaming applications, but a waste of your monitor's potential. Remember that DisplayPort 1.2 supports up to 240Hz at 1080p or 144Hz at 1440p, and anything higher such as 120Hz or 144Hz 4K will require the newer DisplayPort 1.4.
For console gamers on the Xbox One X and PS4 Pro, always remember to connect your HDMI cable to an HDMI 2.0 receptacle on your monitor. If you want to play games at 4K with HDR mode active, you need to fulfill this requirement. Also, if you are planning to use an HDMI-equipped monitor for 4K streaming, make sure that the model you chose is HDCP  2.2 compliant.