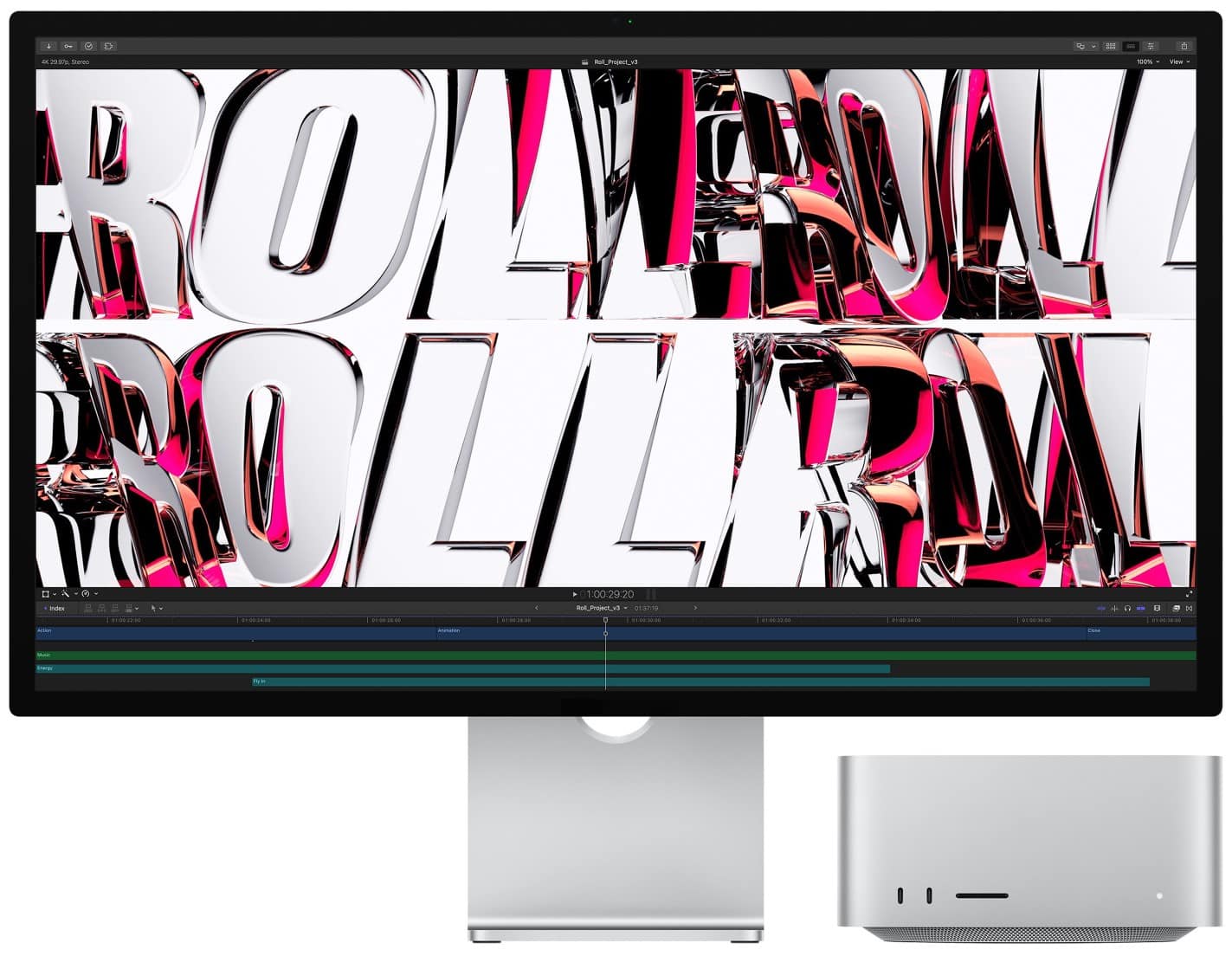 The best monitors for Apple Mac Studio are already available in the form of the Pro Display XDR or the newer Apple Studio Display. The monitors are currently unrivaled since they have unique 6K and 5K resolutions, plus they are specifically designed for the brand's new desktop workhorse. However, they aren't exactly cheap, especially if you configure either one with accessories like VESA mounts which come standard with the alternatives.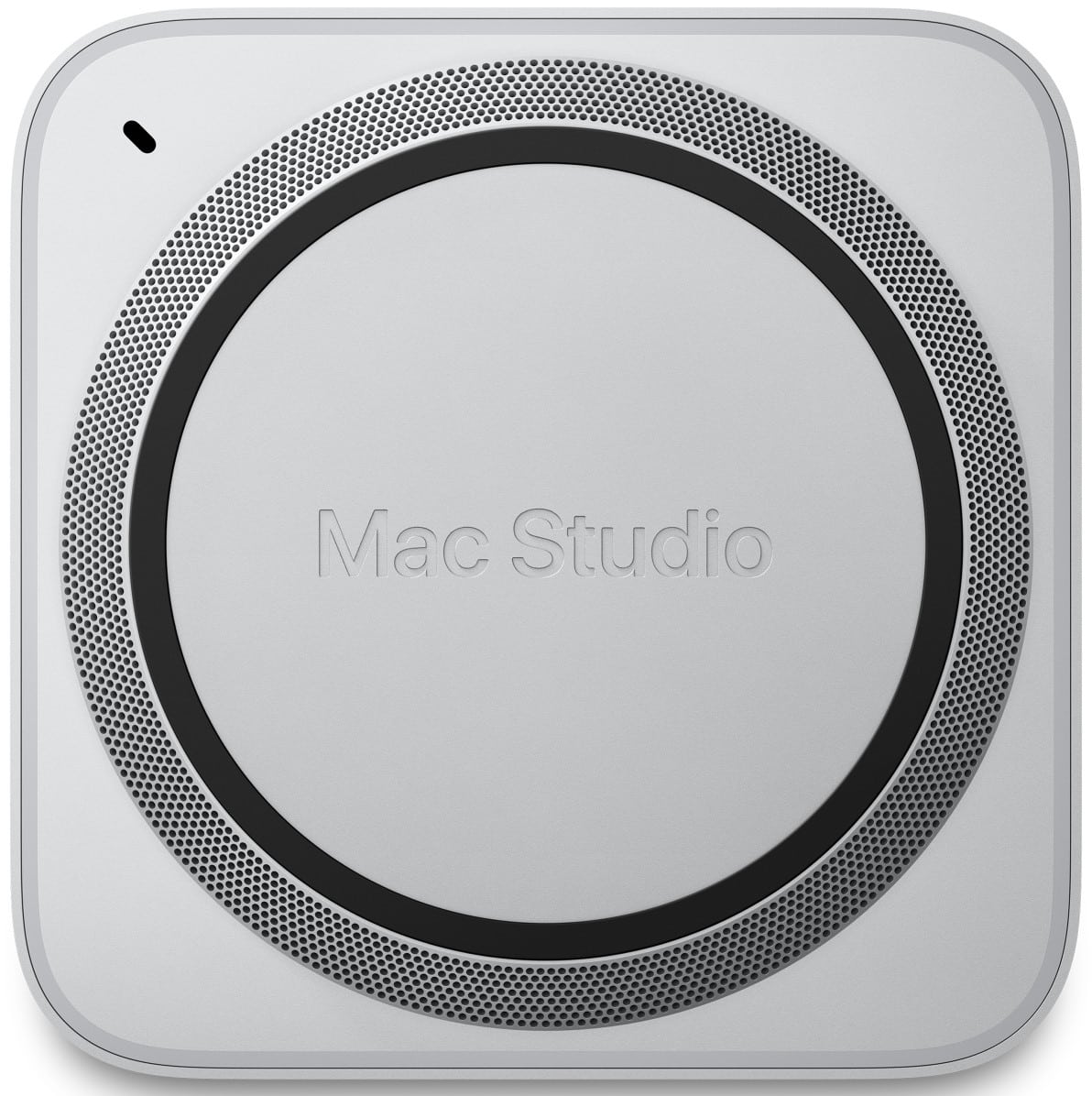 However, there are some requirements we must consider for these monitors to make them acceptable or viable alternatives. Again, there are no directly comparable monitors out there with Apple's Retina Displays. Even the panels they use are custom OEM units that are developed under the company's watchful eye.
The specifications we mentioned to make the display acceptable as one of the best monitors for Apple Mac Studio are:
Panel Type – IPS is the primary panel type since Retina displays use the technology for its color quality, consistency, and clarity. All of these are important for Apple products which are very popular with the professional crowd. Creators, editors, and imaging enthusiasts prefer their computers and screens for their work because of this aspect.
Color Performance – The Apple Mac Studio deserves a vibrant and accurate monitor considering what it is intended for. Apple's displays are manufactured as such, so there is no reason to go with something dull or unsuited for professional use.
Resolution – Retina displays have unconventional resolutions that are usually higher than what's popular for the rest of the commercial market. The Pro Display XDR has a 6016 x 3384 6K resolution while the new Studio Display has a 5120 x 2880 5K specification. They are uncommon since the two monitors use custom panels, so the only real alternative will be a 4K display.
Connectivity – The best monitors for Apple Mac Studio display setups needs to have matching connectivity ports to avoid the mess of adapters. It has four Thunderbolt 4 ports and an HDMI port, so the monitor you need to pick should have either the latter or USB-C with DP Alt Mode. That's easy to find now, although USB-C usually means that there will be an added premium.
Quality – And of course, quality in every aspect will count since you are choosing a proxy for a flagship product. Apple's displays have hefty premiums and we agree that some of the options are overpriced, but you can't deny how refined they are. There will be some budget options, but we wouldn't recommend anything that's flimsy or unreliable.
Best Monitors for Apple Mac Studio 2022
Dell UP3221Q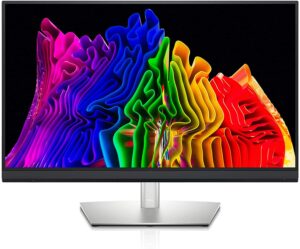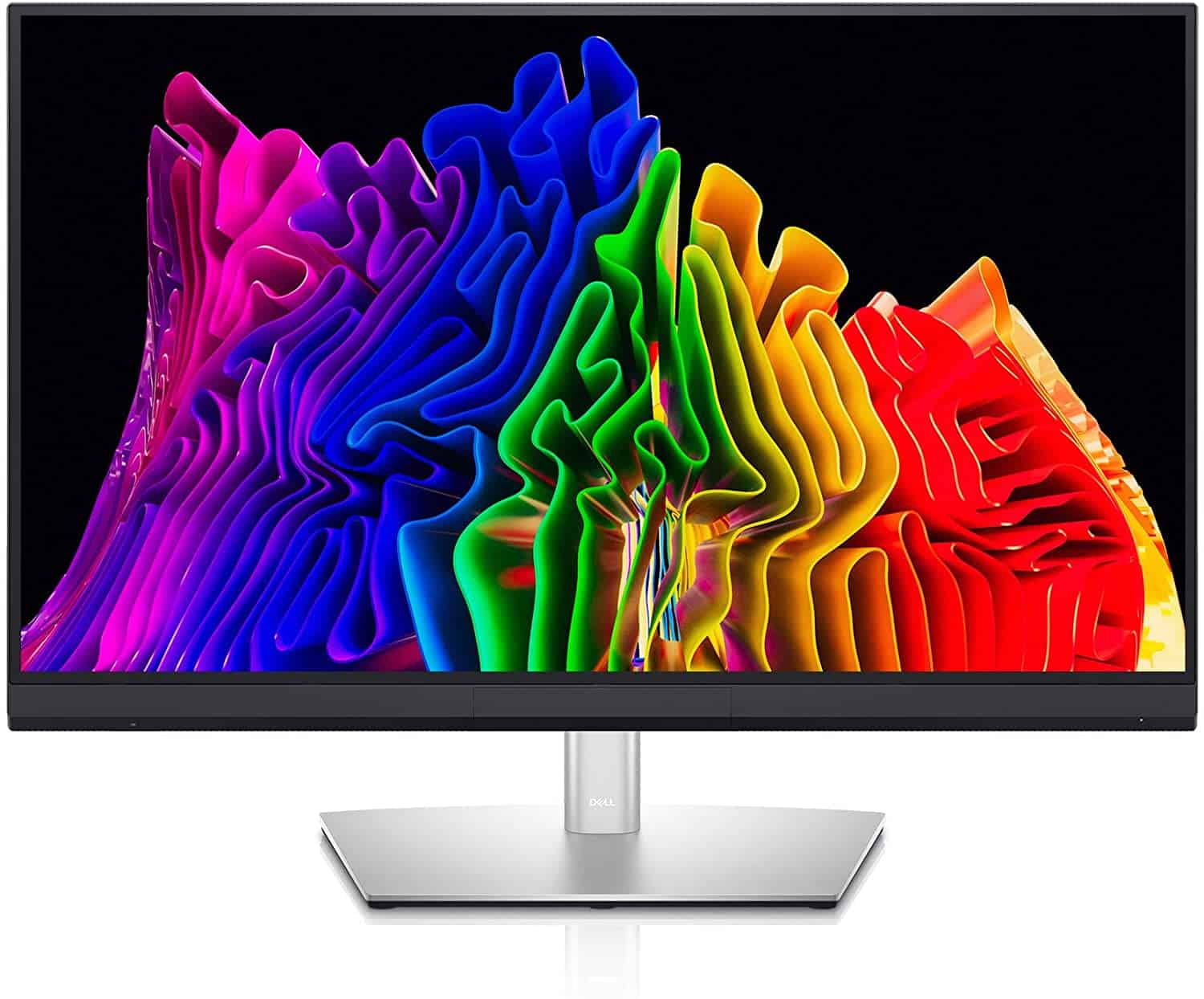 The Dell UP3221Q is the brand's flagship professional monitor from its Premiere Color line of high-end displays. It features a 4K IPS display with a mini LED backlight for superb imaging and HDR performance, along with a built-in colorimeter that ensures absolute accuracy all the time. It also has a Thunderbolt 3 port which will work perfectly with the Apple Mac Studio.
Asus ProArt PA32UCX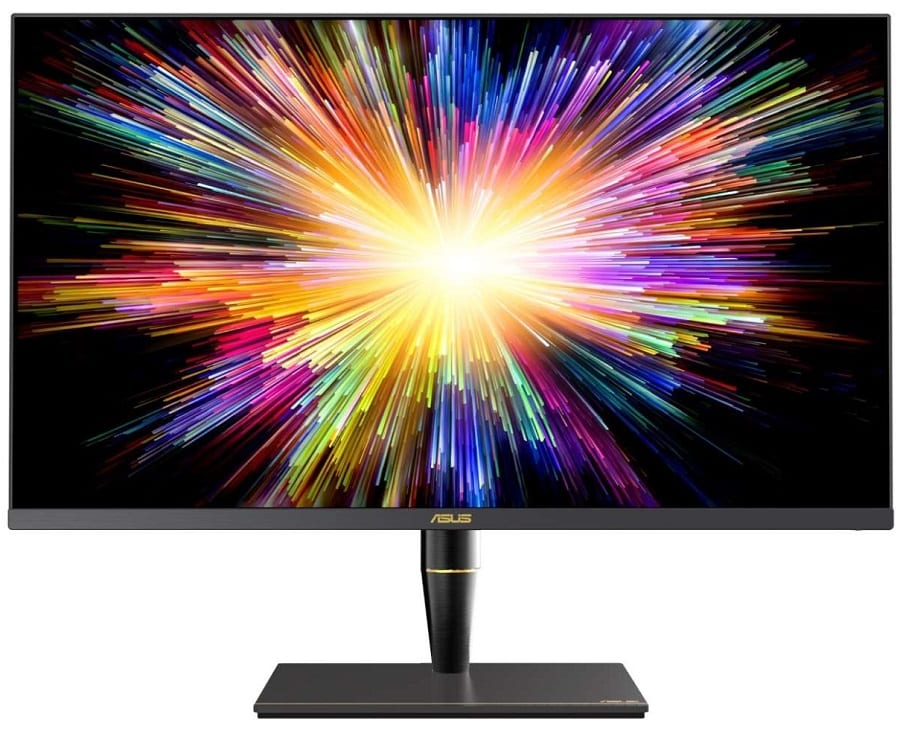 The Asus ProArt PA32UCX is another popular flagship with a 4K screen that has a mini LED backlight. It provides excellent HDR 1000-level performance, plus it also ensures that it can offer top-notch accuracy thanks to the ProArt treatment and hardware calibration compatibility. It's a Thunderbolt 3 monitor as well, and some variants even come with their own colorimeters that are meant to maintain accuracy all the time.
Asus ProArt PA279CV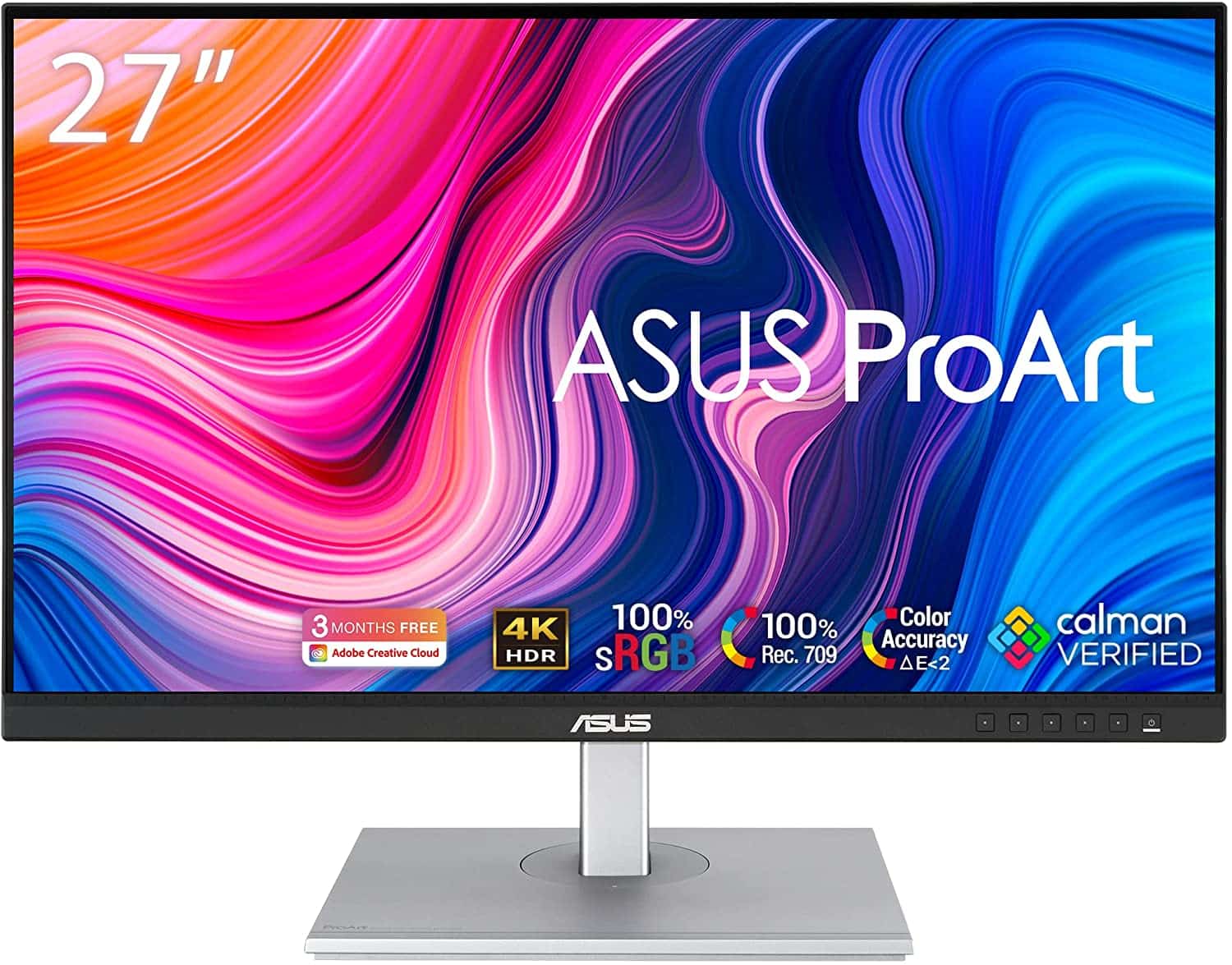 The Asus ProArt PA279CV is one of the few affordable models that have excellent pre-calibration for pro-level accuracy. It features a 4K IPS panel built into a high-quality chassis that has USB-C connectivity, but it barely costs half a grand. It doesn't have the special features of its bigger brother, but you can expect a level of quality that will outlast most products in the same price range.
Aorus FO48U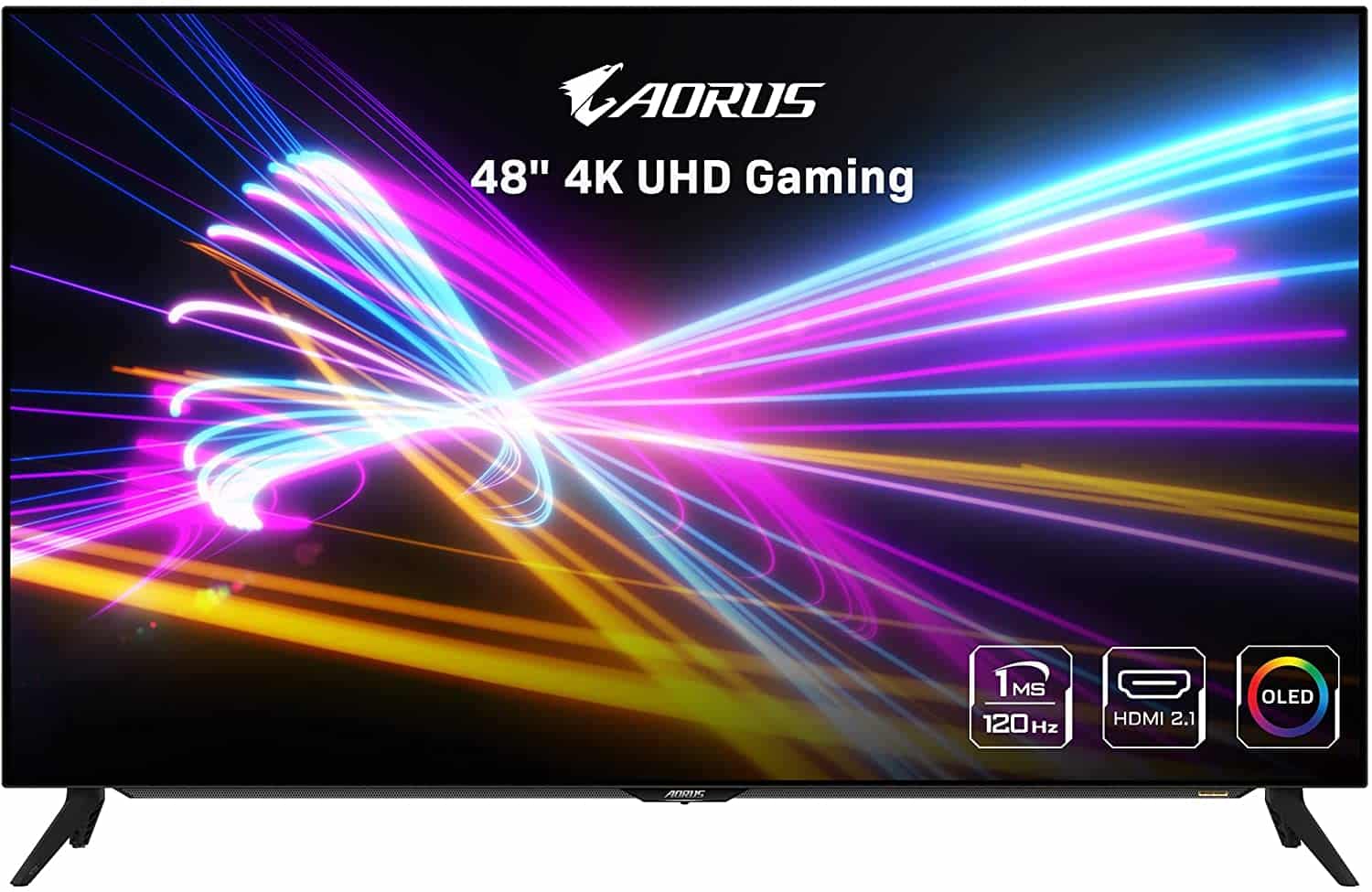 The Aorus FO48U is a high-end gaming monitor, but it's a special choice if you are considering the best monitors for Apple Mac Studio. What makes it attractive is its 48-inch OLED panel that's bursting with colors and contrast, just like the upper-class Retina displays. It is big and bold and it's very flexible so you can connect just about any host device like a gaming PC or console next to your Mac Studio.
LG 32EP950-B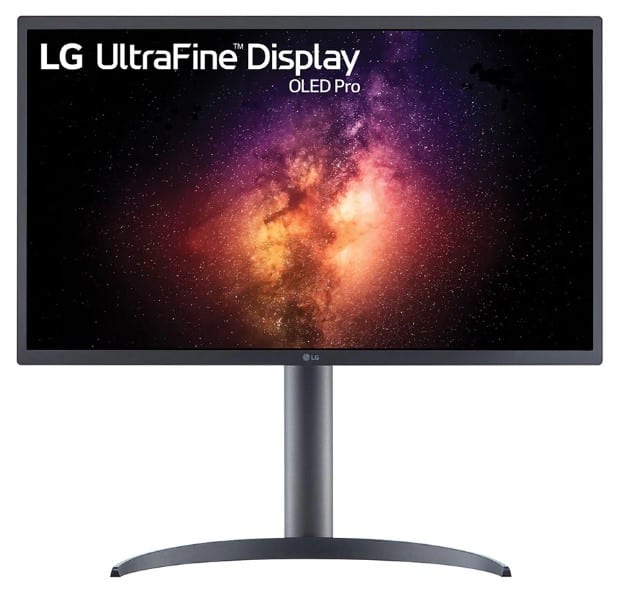 The LG 32EP950-B is your next bet if you want a desktop-sized monitor with infinite contrast and rich, eye-popping colors. It's a 32-inch 4K monitor, but it also uses OLED technology which is proven to be better in many ways when compared to IPS panels. It's a professional USB-C monitor, so it's a viable choice for professionals who do color grading and editing on the Mac Studio.
BenQ SW321C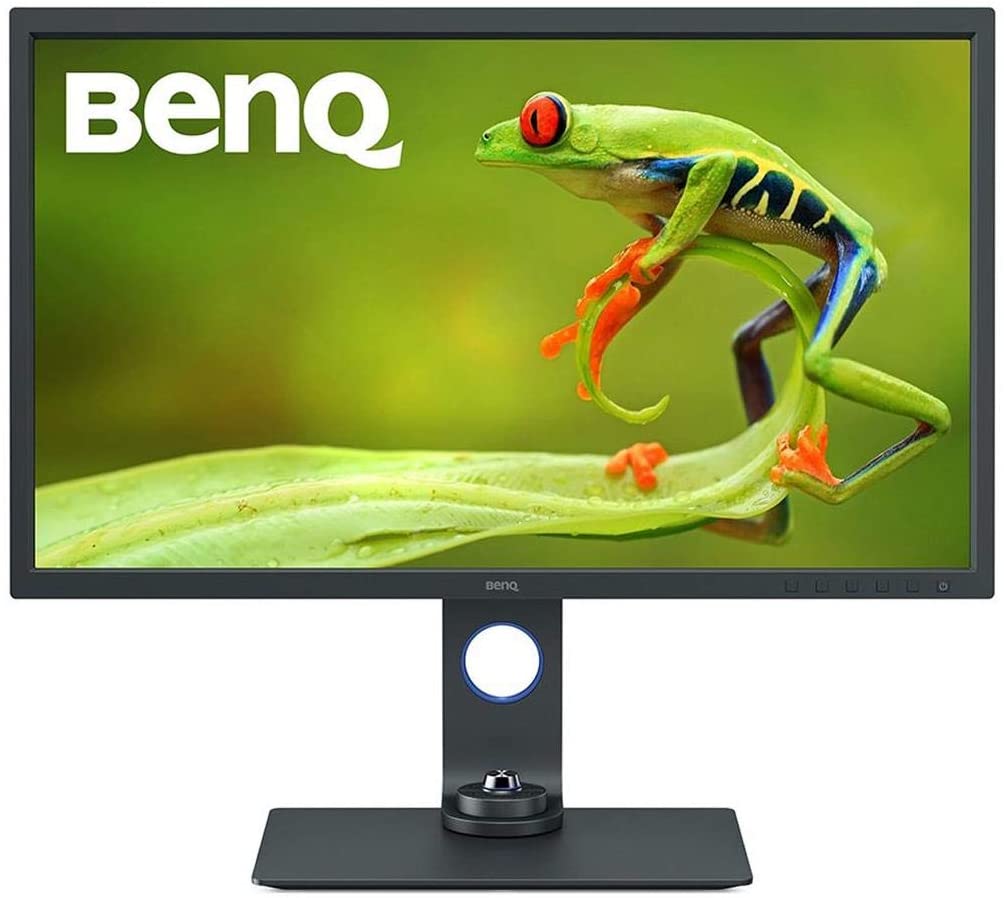 The BenQ SW321C offers extensive gamut coverage for every important standard such as Adobe RGB or DCI-P3. It is designed for extreme accuracy, and it even includes a Paper Color Sync mode that ensures screen-to-paper color consistency. It supports various levels of calibration, and it is built to work with USB-C devices like Apple's latest computers.
Dell U2720Q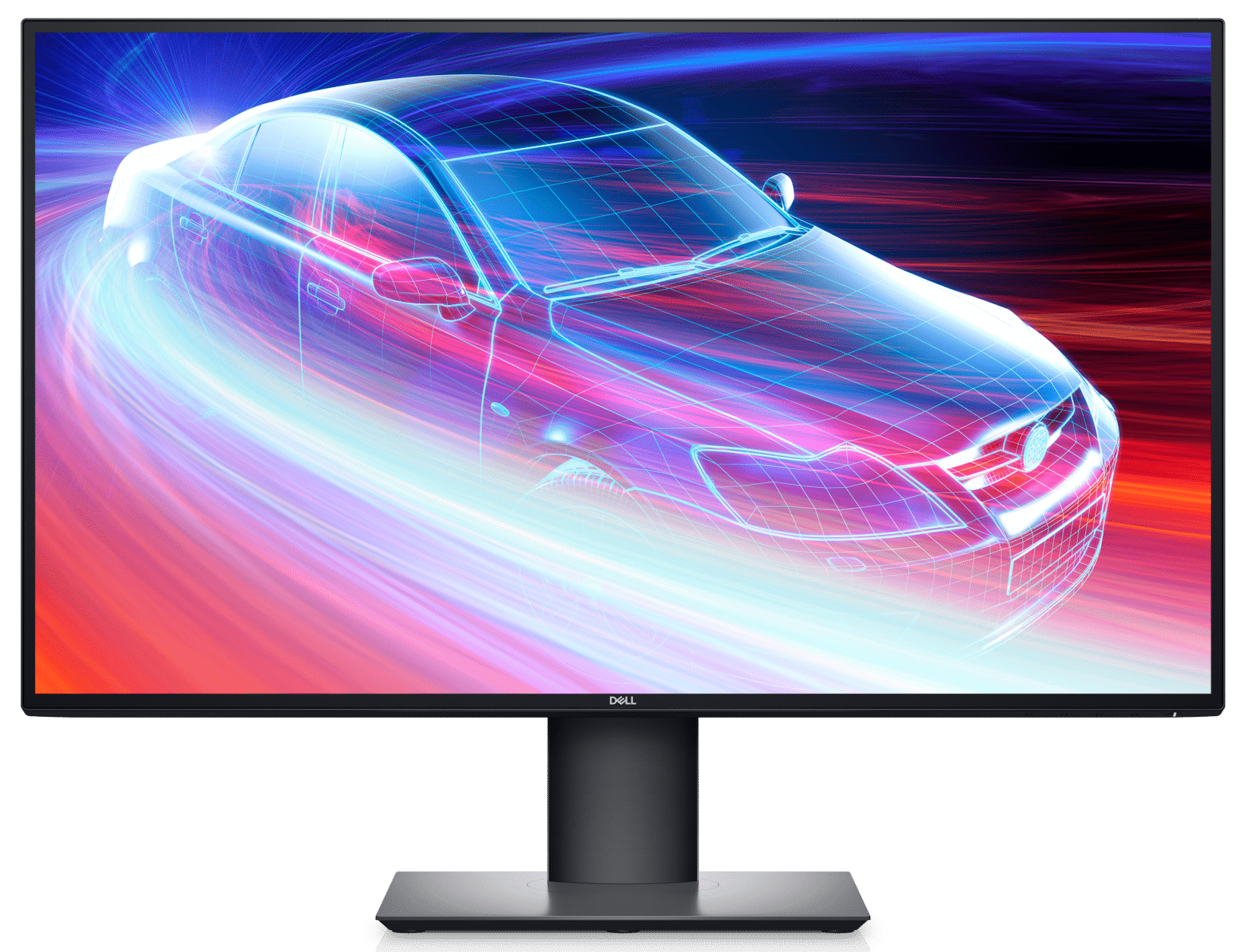 The Dell U2720Q is an older model, but it's one of our favorites and the top sellers from the brand thanks to its excellent panel. It provides deep gamut coverage and color accuracy that only a few can match in its category. It's also made quite well with plenty of features that can enhance your user experience, whether if its for regular or professional tasks.
BenQ EW3280U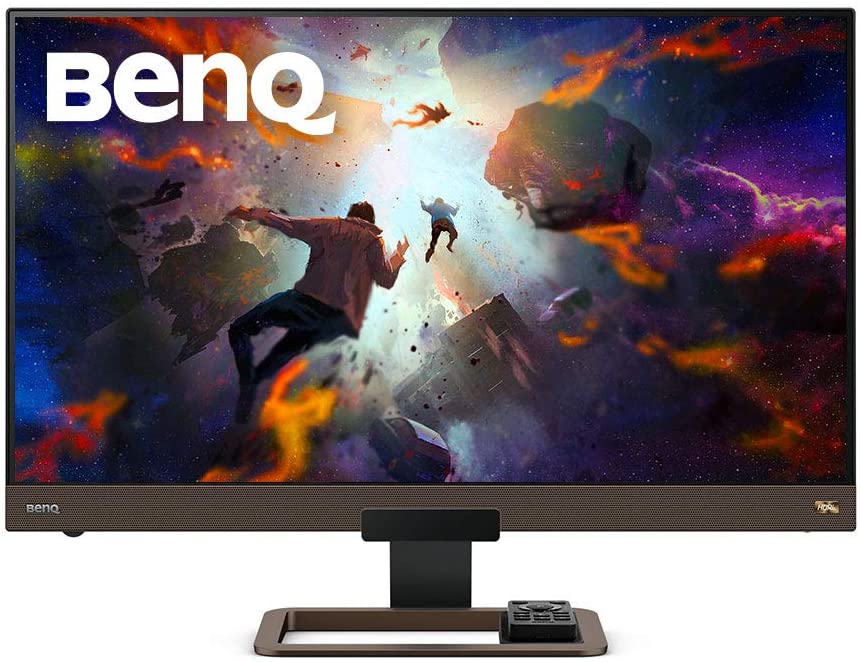 The BenQ EW3280U is a cheaper entertainment variant that you can choose over the SW321C if absolute accuracy isn't important. However, that doesn't mean that its image quality is poor since its still usable for editing and content creation.
LG Ultrafine 5K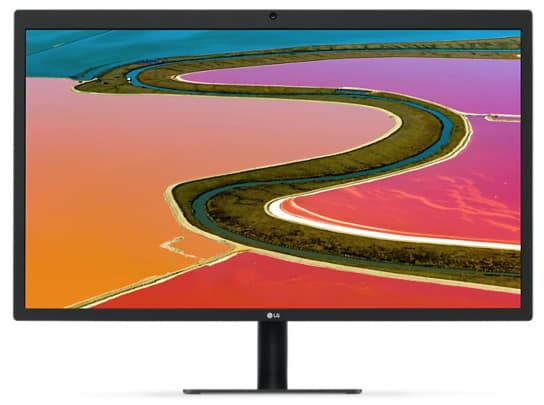 The LG Ultrafine 5K is your closest alternative to the new Apple Studio Display since they have very identical specs. It also has a 5K IPS screen that was co-developed with LG Display, along with Thunderbolt 3 connectivity. What makes it a great option is it is currently cheaper by a few hundred bucks, but its performance is comparable if not similar to the new model.
About the Author: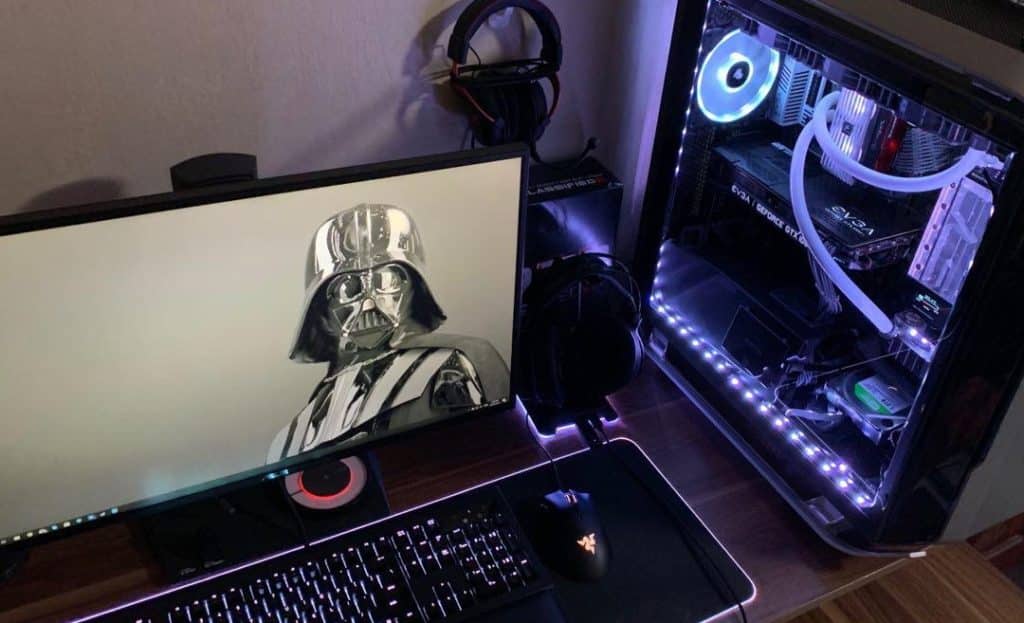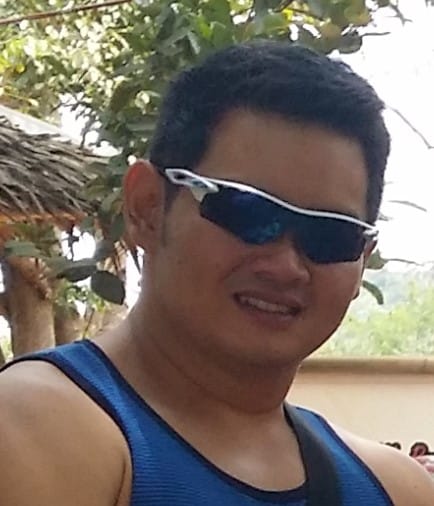 Paolo is a gaming veteran since the golden days of Doom and Warcraft and has been building gaming systems for family, friends, and colleagues since junior high. High-performance monitors are one of his fixations and he believes that it's every citizen's right to enjoy one. He has gone through several pieces of hardware in pursuit of every bit of performance gain, much to the dismay of his wallet. He now works with Monitornerds to scrutinize the latest gear to create reviews that accentuate the seldom explained aspects of a PC monitor.