It has never been a better time to buy a 4K gaming monitor since they continually keep falling in price.   More 4k content is becoming available, and consoles will support 4k gaming soon. That's why we are going to look at five of the best cheap 4k monitors that you can get on a budget.
Philips 276E8VJSB – Best Cheap 4K Monitor for Gaming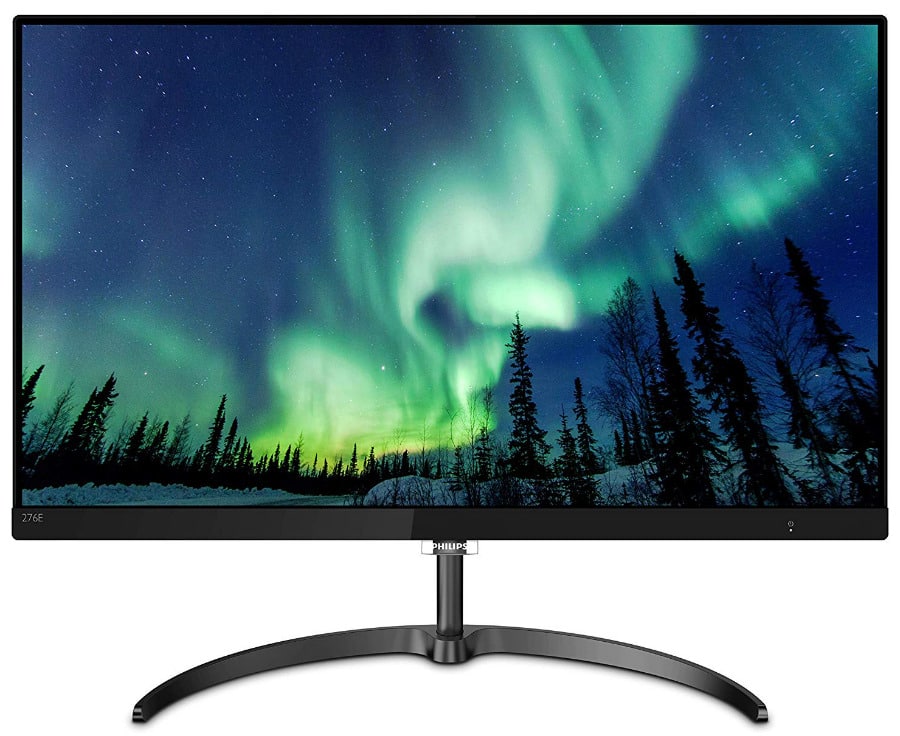 The Philips 276E8VJSB is one of the best selling cheap 4K monitors in recent times thanks to its fantastic imaging performance at a very low price. You'd be hard-pressed to find a 4K monitor below the $250 mark, which means buying this option is an absolute steal of a deal.
What makes the Philips 276E8VJSB a must buy is its crisp IPS panel that offers an upgrade in sharpness and detail. Its also tested to have a low DeltaE average out of the box so you don't have to calibrate it right away. This characteristic makes the monitor ideal even for editing use even if its priced as a regular office display.
The Philips 276E8VJSB had to make a few sacrifices in its feature set to meet its unbelievable price point. You do get a DisplayPort and HDMI 2.0 slot for your 4K PC and devices, but the package only includes a tilt-only stand. The device still manages to look good, and you really can't complain about the very low price.
Viotek GF127QXA – Cheapest 4K 144Hz Gaming Monitor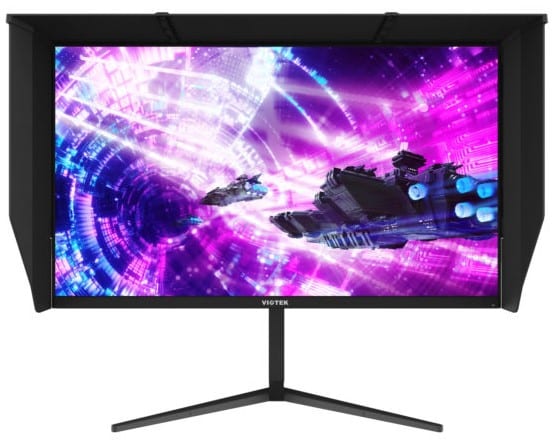 The Viotek GF127QXA isn't particularly cheap, but its currently the most affordable 4K 144Hz gaming monitor in the market. Its category usually costs well over a grand, so getting a sub $700 option is heaven-sent for those of us who don't have a small fortune to spend on a monitor. We also like that its one of the first offerings that Viotek upgraded when it comes to build quality, so it feels less like a budget option and more like a premium offering.
the secret to the Viotek GF127QXA's winning formula is its 4K 144Hz IPS panel that is most likely similar to the ones used on premium variants. It's capable of excellent gamut coverage with decent accuracy out of the box, so there isn't a lot you need to do to it before gaming. It is FreeSync and G-Sync compatible, so it is a practical choice to pair with the new Ampere GPUs or the upcoming Big Navi cards.
We like that the brand did not sacrifice too much to help the Viotek GF127QXA meet its price point. You even get a calibration hood with the monitor which you can only usually find with prosumer displays. It's one of the best value-oriented gaming monitors right now that doesn't penalize you for its top-end nature.
Acer KG281K – Entry-Level 4K Gaming Monitor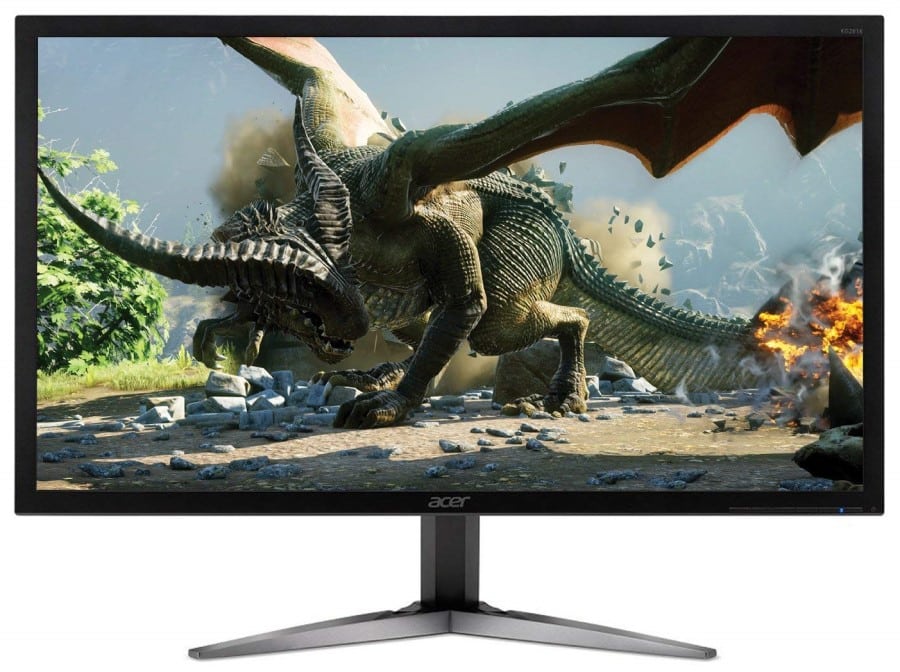 The Acer KG281K is one of the cheap 4K gaming monitors that are focused on speed for gaming use. The product sports a sleeker look with an aggressive-looking stand that isn't too overstated thanks to its silver color. This model isn't the thinnest, but its noticeable sleeker profile makes it ideal even for tight spaces like study corners in dorms.
The Acer KG281K sports a 3840 x 2160 TN panel that has a faster pixel response time at the expense of extra vibrancy. However, this model still produces decent color quality after a few tweaks but without any blurring issues.
The Acer KG281K also sports FreeSync and low input lag, so smooth gaming on both the PC and VRR compatible consoles like the Xbox One X are guaranteed. The I/O panel can accommodate both devices readily, and it wouldn't make sense to take advantage of that capability especially since this model is quite cheap.
LG 27UL550 – Basic sRGB 4K IPS Monitor for Daily Use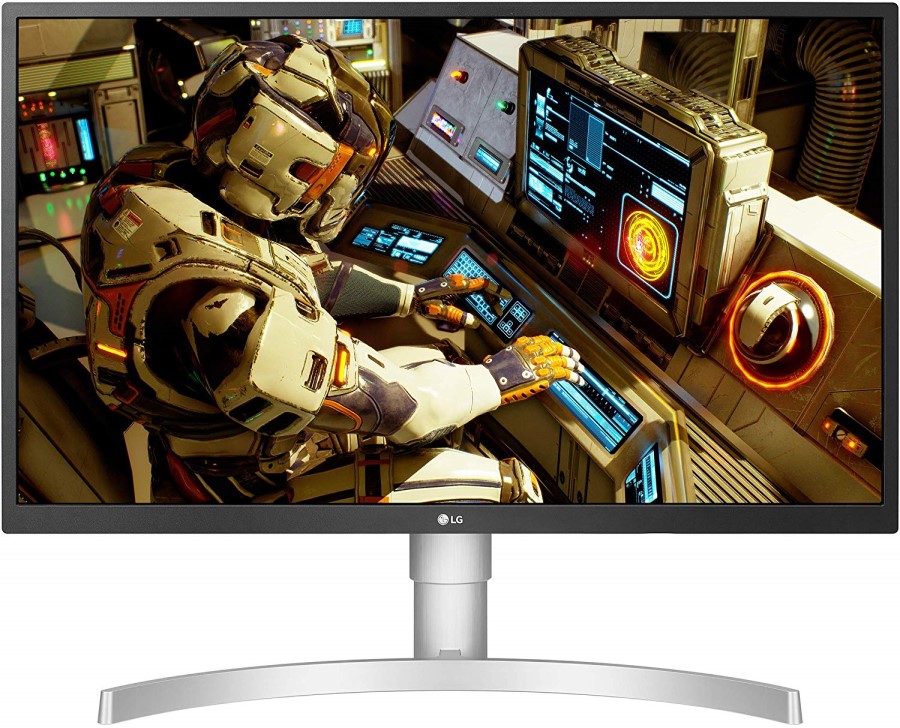 The LG 27UL550 is an excellent entry-level sRGB 4K monitor for mixed-use and a bit of editing. This low-priced 4K monitor includes a top-quality IPS panel with good color quality and clarity, making it a great pick for everyday use. It's not as accurate as the more expensive 27UL650, but we think its default appearance will satisfy the majority of users who want a 4K monitor.
The LG 27UL550 misses a few extra features such as a fully adjustable stand, but it comes equipped with just the right amount of connectors you will need. The I/O layout can handle additional 4K consoles like the Xbox One, allowing owners to extend the value of this attractive monitor.
It's also worth noting that the LG 27UL550 has a lot of gaming value thanks to its FreeSync functionality and low input lag. Other cheap 4K monitors feel sluggish and unresponsive, but the VRR tech and faster draw times of this model put all of those issues in the past.
Asus VG289Q – Affordable 4K IPS Monitor for Gaming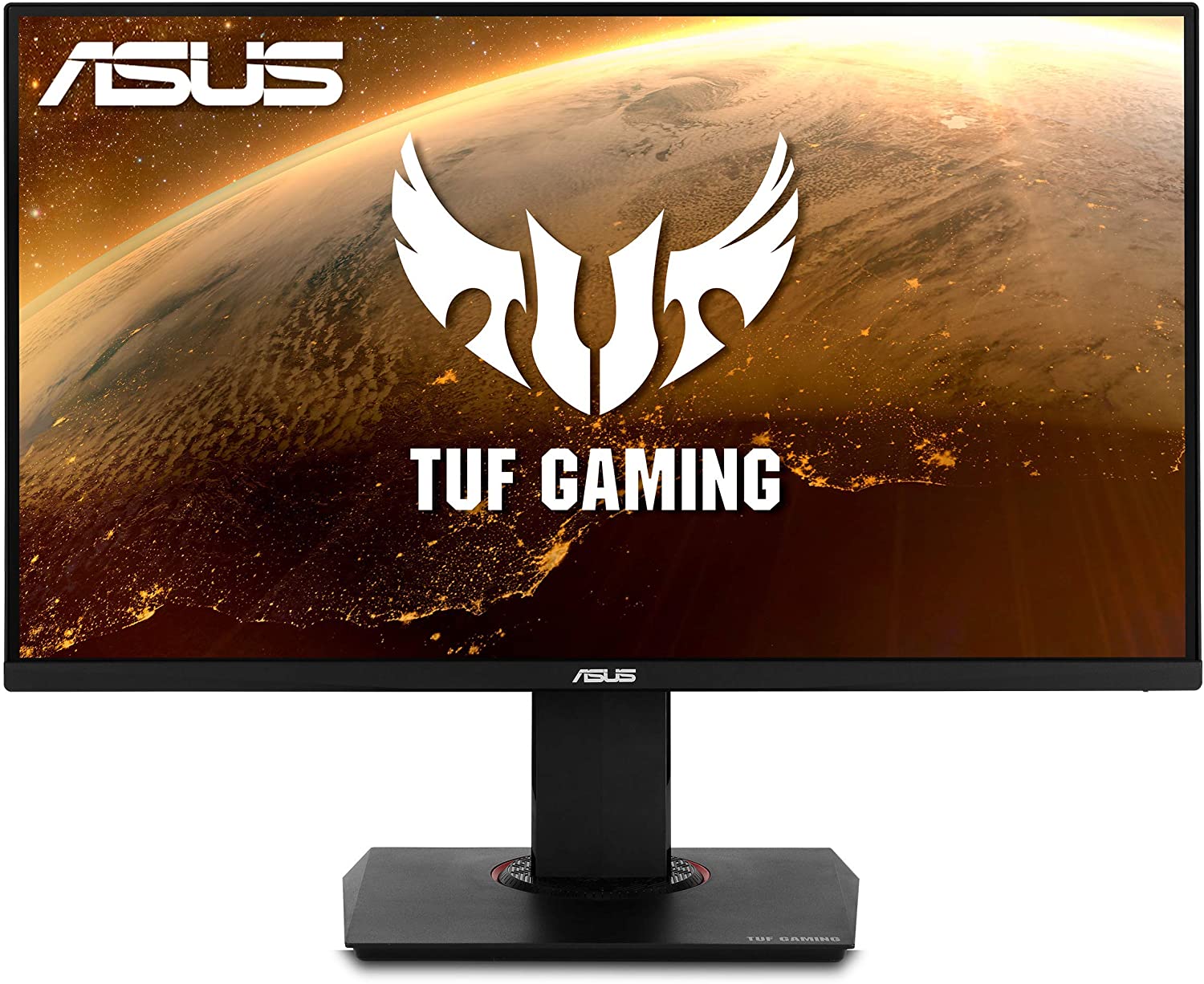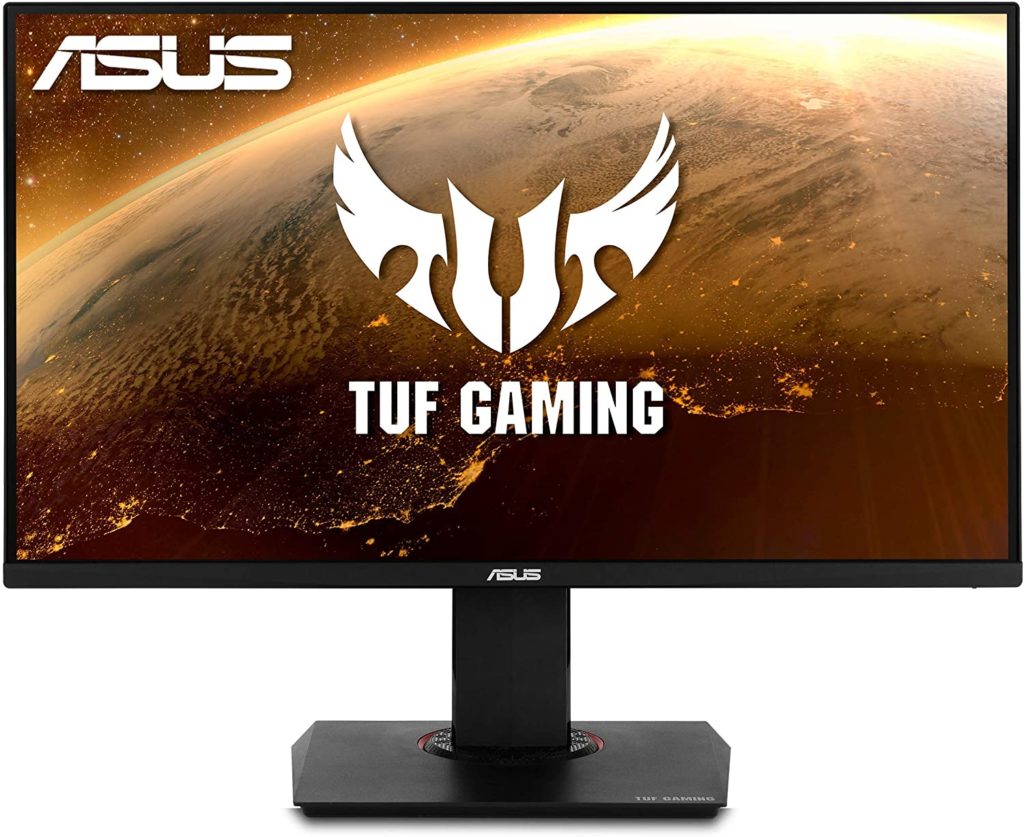 The Asus VG289Q is a worthy successor to the venerable MG28UQ  with its vibrant and fast IPS panel. It's part of the TUF gaming line which encompasses value per money and outstanding performance for gamers that want a reliable monitor. It isn't as fancy as the Strix or ROG Swift variants, but its capabilities are just as good, if not better.
Our favorite characteristic of the Asus VG289Q is its excellent factory calibration which complements its great gamut so well. Most users will be satisfied with it after adjusting the backlight, so it is ready for battle almost as soon as its out of the box. TUF monitors are also certified with FreeSync and G-Sync functionality, so it is quite versatile and it won't lock you to one GPU brand in the long run.
The aesthetics and design of the Asus VG289Q have not changed a lot compared to the brand's offerings from four or five years ago. We're too familiar with it and how durable it is, and we've grown to like its simplicity and functionality. The monitor's physical characteristics embody the TUF concept so well, so we can't really complain about it.
Acer ET430K – Low Priced 43-Inch 4K Entertainment Monitor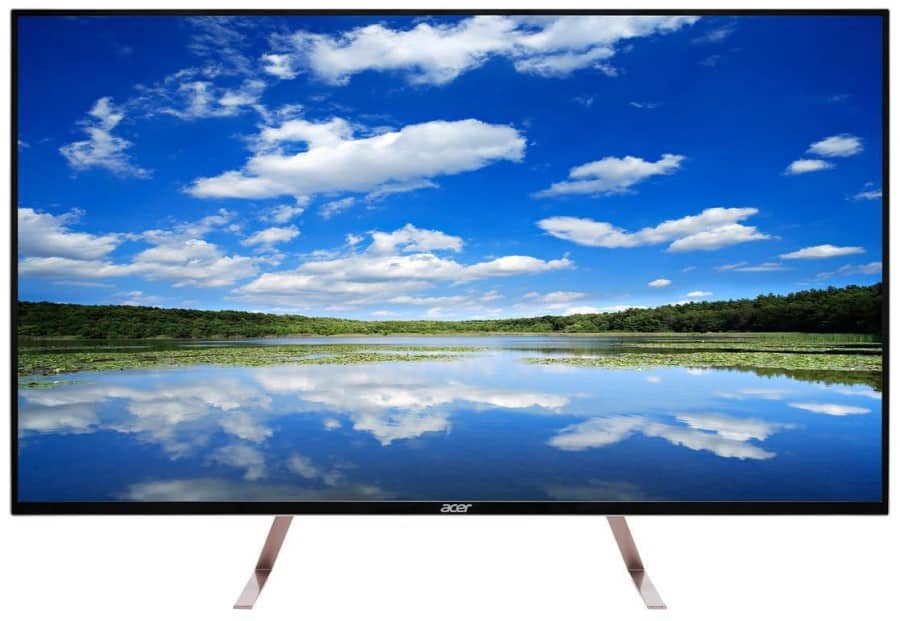 The Acer ET430K is a TV-sized cheap 4K monitor that sells below the $500 price point. Its the cheapest option if you want a larger display that's perfect for gaming, especially in living rooms or other couch setups. The closest, same-sized alternative has a cost difference of $200 and above, making this pick very enticing if you want a faster alternative for your TV.
The IPS panel in the Acer ET430K produces accurate color right out of the box, so you only need to take it out and plug it in to start gaming. The contrast is comparable to prosumer 4K variants, plus you get a decent brightness range for adjustments. The ET430K isn't as fast as the TNs in this line up when it comes to pixel response times, but its motion handling is still within reasonable limits in our book.
You also get to enjoy a unique aesthetic with the Acer ET430K' s matte white cabinet and metallic stand. It looks like it could be a centerpiece even for a living room since it looks more expensive than it actually costs. Build quality is solid and reliable, while the plentiful connectivity options should be able to handle all your 4K devices with aplomb.
LG 27UK850 – Affordable Premium 4K Monitor with USB-C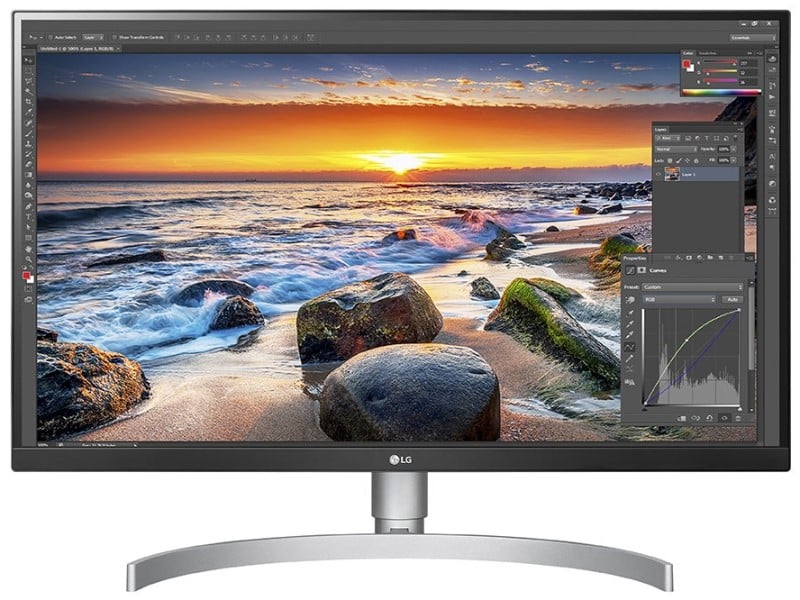 The LG 27UK850 has been around for some time so it has become heavily discounted and ripe for the taking. the monitor used to cost almost $800 when it first dropped, but now it only costs a little over $450. Its success in the market is one of the main reasons why it's still being offered, even if it's at almost half the cost.
The LG 27UK850 features a crisp IPS panel that is capable of great color accuracy. it shines the most when its calibrated, but you can get balanced images by simply tweaking the OSD. Its overall performance also makes it ideal for gaming and entertainment, so you are hitting two birds with one stone if you buy this option.
Aesthetics and functionality do not run short on the LG 27UK850 since it was originally built for businesses and professionals. The ArcLine stand gives it that luxurious look, while the robust cabinet and premium materials take care of longevity. The USB-C port on this model can sufficiently charge a USB-C laptop, making it an ideal docking solution under $500.
Samsung U32J590 – Affordable Mixed-Use 4K VA Monitor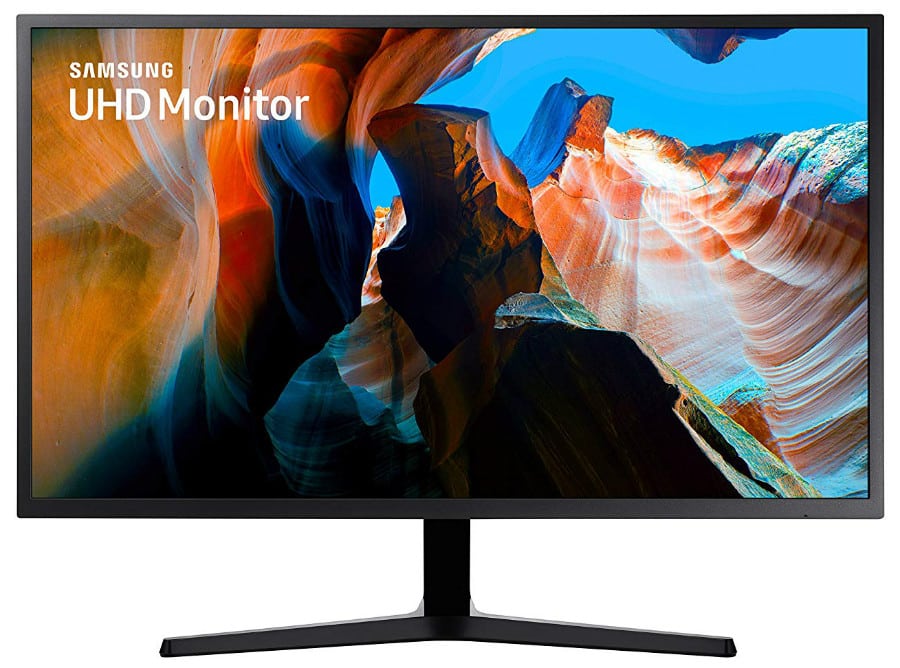 The Samsung U32J590 is a steal at its current price point because it offers a massive, 32-inch UHD display for the price of a 1440p display. This model isn't as sophisticated as the brand's upmarket offerings, but its a great solution for day to day tasks which includes casual gaming. 4K at 32 inches is the perfect fit, ensuring users won't have to resort scaling while games and movies are enjoyable.
The Samsung U32J590 provides excellent image quality considering its price, posting 99% sRGB coverage with some extensions. Accuracy is acceptable at best, but we reckon consumers who are buying this kind of display are less concerned with absolute precision. Contrast is higher than the standard we are used to, but using this model in the dark is most beneficial since its backlight is somewhat limited.,
We dig the Samsung U32J590's exterior design which donnes a dark blue gray scheme. The device's ergonomics are limited, but its sleekness makes it look as svelte as its premium cousins in Samsung's latest updated portfolio. Its I/O panel is capable of handling typical 4K devices aside from your PC, making it a very affordable all in one solution for your office or entertainment setup.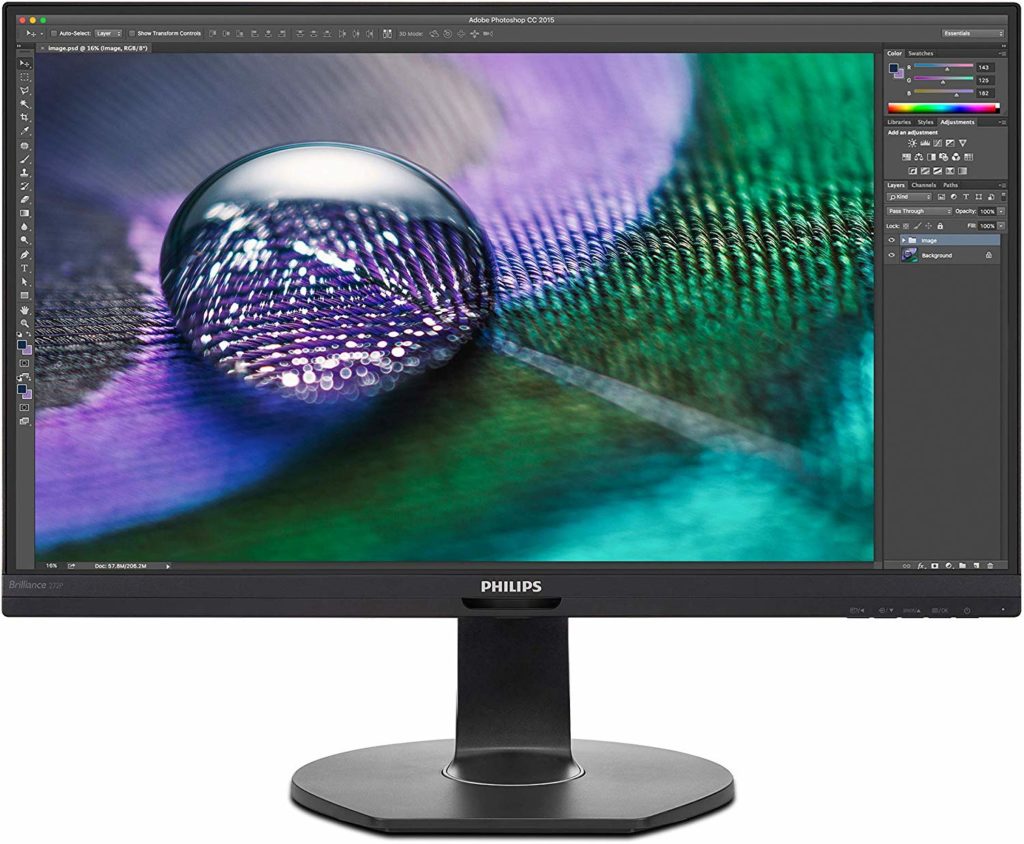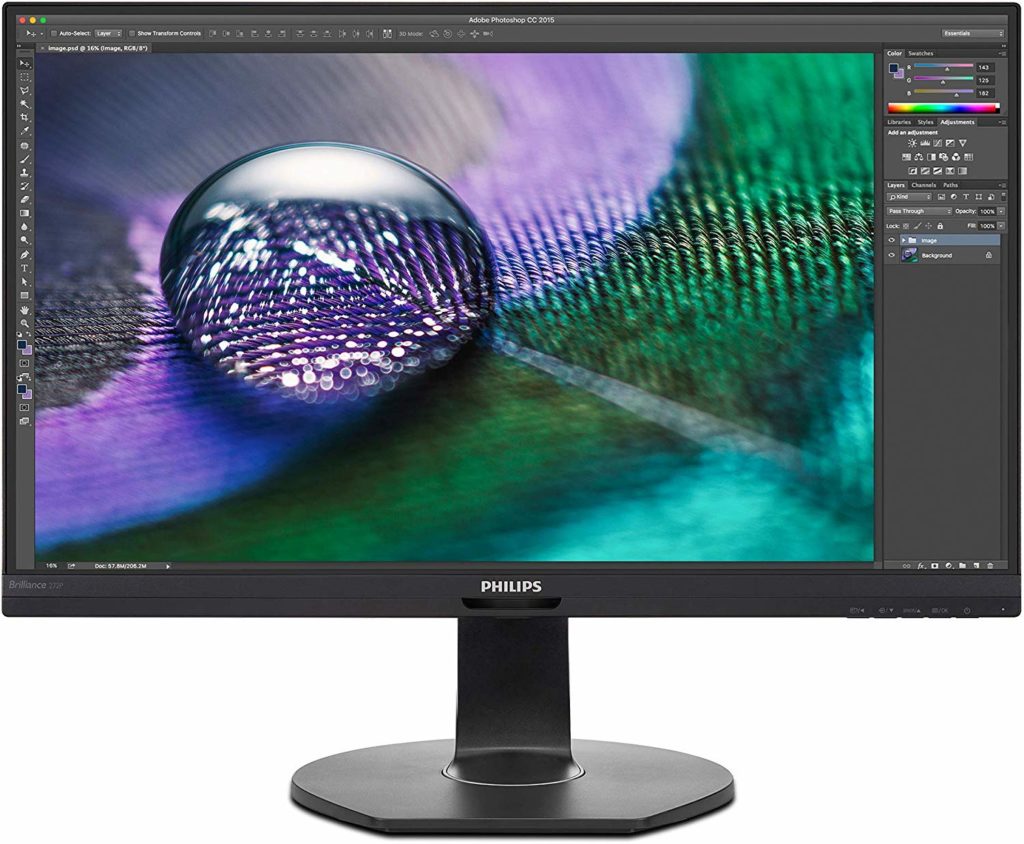 The Philips Brilliance 272P7VUBNB is one of your best bets if you want an inexpensive 4K USB-C monitor for docking your laptop. Monitors like these are paired with expensive laptops like the MacBook Pro, so most of them often have a premium tax on top. Thankfully, this model only hovers at more or less $350, making it possible to build a workstation that doesn't cost an arm and a leg.
The IPS panel on the Philips Brilliance 272P7VUBNB isn't the most vibrant in the market, but it has decent accuracy for a budget offering. The screen looks balanced after a few minor adjustments while offering excellent sharpness and level of detail. It can also get very bright, so users have some room for adjustment depending on the ambient lighting of their workspace.
But perhaps, what makes the Philips Brilliance 272P7VUBNB more attractive is its rich I/O port which includes a USB-C port. The latter supports DP Alt Mode while providing up to 65 watts of charging power which is sufficient in enabling it as a dock for USB-C laptops. This kind of feature set isn't easy to find at $350, so you are getting more for your money's worth.
-About the Author: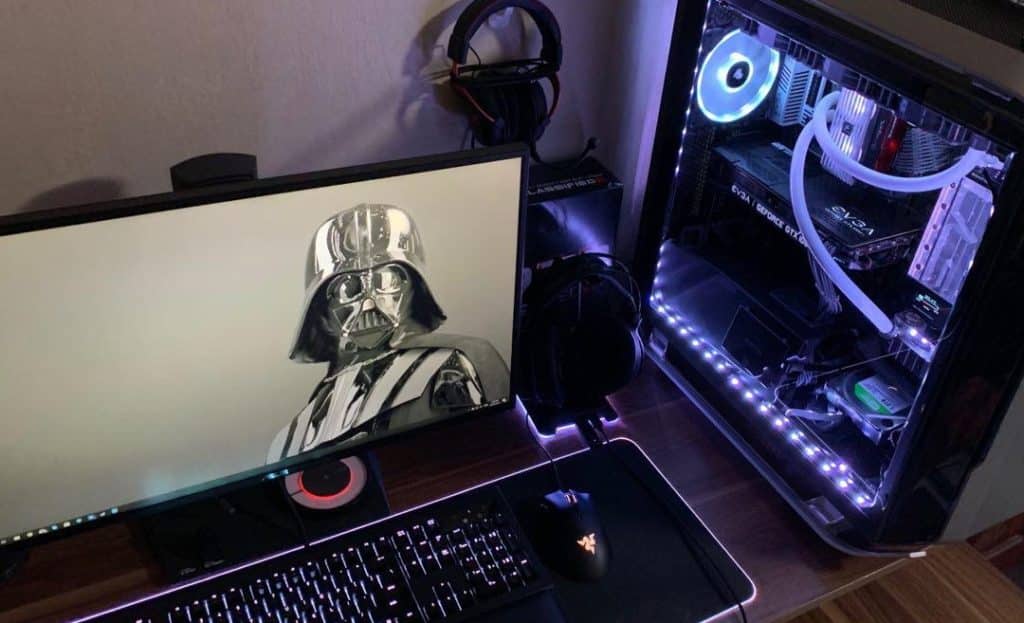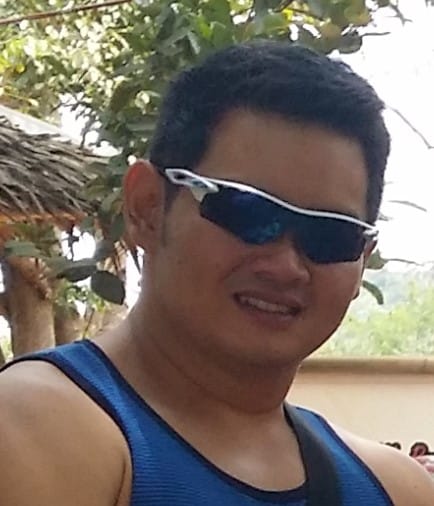 Paolo is a gaming veteran since the golden days of Doom and Warcraft and has been building gaming systems for family, friends, and colleagues since his junior high years. High-performance monitors are one of his fixations and he believes that it's every citizen's right to enjoy one. He has gone through several pieces of hardware in pursuit of every bit of performance gain, much to the dismay of his wallet. He now works with Monitornerds to scrutinize the latest gear to create reviews that accentuate the seldom explained aspects of a PC monitor.