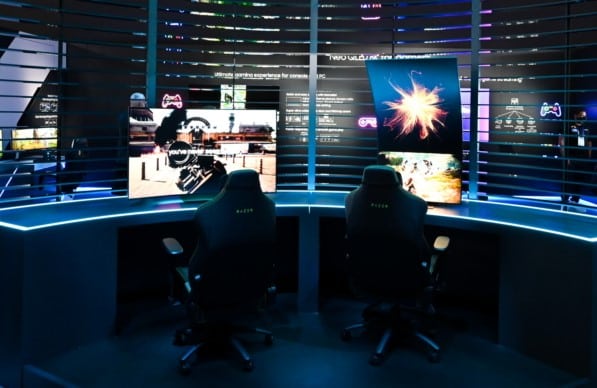 The market for gamification is booming right now. Research firm MarketsandMarkets predicts that it will grow by about a quarter annually over the next five years, increasing from $9.1 billion this year to $30.7 billion by 2025. This growth can be attributed to the fact that the game-based learning format is starting to spread strongly across all industries, including EdTech.
The latest powerful trend is the gamification of habits: there are more and more apps that help develop and reinforce useful everyday skills. Expert writers from https://domypaper.me/ have prepared an article on the specific skills that can be improved through gamification.
Why do we need gamification in everyday life?
Despite some skepticism on the part of society regarding the usefulness of games for adults, they continue to perform an educational function. VR simulators are considered to be the pinnacle of gamification technologies at the moment. Gradually they are becoming a part of training programs for a variety of professions, from pilots to sales assistants.
In EdTech's experience, the game format motivates students better than a traditional course. Numerous surveys and studies attest to this. Gamification effectively solves the problem of low self-discipline and motivation. In a survey of online learning platform TalentLMS, 89% of respondents admitted that they were more likely to complete a task if it was given in game form. Game-based motivation almost doubles engagement.
Just as gamification helps sharpen professional competencies, it also forms useful habits. At the same time it copes with the main problem of their acquisition by eliminating long-term self-control. After all, to bring an action to automatism, a person has to repeat it regularly for a certain period of time. A study conducted under the aegis of University College London showed that it takes an average of 66 days to form a new habit.
The app takes on the functions of reminder and control, stimulating the doer with a reward. Rewards include progress indicators, achievements, accrual of the app's internal currency, leaderboards, etc. Gamified app users value gamification strategies such as moving to the next level, earning points, and fast feedback (real-time reporting of achievements) the most. At the same time, bonuses in the form of virtual currency appeal to them the least.
Main directions of gamification habits
Practice shows that many aspects of daily activities can be put into a game form. Let us consider the main habits that can be formed with the help of gamification.
Timely fulfillment of tasks
One of the ever-growing problems of modern society is procrastination or putting things off for later. For students procrastination in their studies can lead to a last-minute scramble for help, resulting in desperate Google searches such as "write my essay for me reviews."
Apps such as Epic Win, Challenge Timer, SuperBetter, and Forest App allow you to control the achievement of short-term and long-term goals, while rewarding the user for completing them. A person sets their own goals, writes them down, and marks them as "accomplished." Some platforms also allow in-game goals to be achieved with friends. For example, in Habitica, an app with more than 2 million users, after completing personal tasks participants can kill monsters and advance to the next game level.
Platforms help develop self-discipline and concentration. For example, Challenge Timer is based on the "tomato method" (a time management technique in which large tasks are broken into segments) and lacks a "pause" button. As a result, the user has to perform the task without a break, otherwise, he will be defeated. In the Forest App, progress is displayed in the form of a growing tree. A person risks "killing" it if he is distracted by other applications (for example, social networks).
Sports
A healthy lifestyle is gradually becoming mainstream, it is an important component of the mainsheet of millennials, which is not always the case for other generations.
There is a perception that it is easier to lead a healthy lifestyle with like-minded people. This is the policy followed by Fitocracy, an app that gives rewards for exercise and making the right diet. Actual progress is reflected on the platform in the form of achievements, completed quests, and progression to the next level. In addition, a professional trainer helps you create a personal workout plan, depending on personal desires and characteristics.
Healthy Eating
It is difficult to stick to it, especially for beginners. Many apps are focused on combating unhealthy eating habits. For example, Lifesum offers a healthy eating plan to choose from, shares recipes, and allows you to know the nutritional value of a product by its barcode. The app plans meals for one to three weeks for a variety of purposes, from losing weight to improving overall health. Points are awarded for completing the diet.
Trackers allow you to track your progress and maintain a daily balance of necessary foods. Some similar platforms synchronize with fitness bracelets, such as Yazio.
Language Practice
Foreign languages have long gone from being a narrow skill to a useful hobby to keep your intellect toned down. But as any language learner knows, it requires dedication and discipline to keep up with studying and practicing. That's why many students choose to outsource their language homework or essays to writing services that specialize in cheapest essay options.
The problem is that the level of motivation among people who learn languages "for themselves" is quite low. Thus, according to the British virtual Open University, only one-third of users of foreign language learning platforms use them regularly as scheduled educational sessions.
To increase engagement, apps started adding gamification. The first was the Lingualeo platform, where the student, by completing tasks, received points and increased his rating.
In recent years, smartphone apps with a wide range of foreign languages have appeared, such as DuoLingo and Busuu. The gamification element in them is quite simple – achieving new levels of language proficiency. MindSnacks has gone further and turned learning into an animated game. The platform, which echoes the style of the famous Angry Birds game, uses effective techniques to maximize new word memorization. Users can track progress on a dashboard.
Financial literacy
Motivational games are a rising trend in the FinTech niche. The market is interested in digital products that help people save and keep track of their budgets in general. For example, the PandaMoney app forms the habit of saving. By selecting the "feed the panda" function, the user automatically transfers money to a deposit account. On the platform, it is possible to track progress and share it with subscribers on social networks.
Summing up
Gamification can be an effective tool for developing healthy habits. However, it works when the user is fully aware of their value and wants to achieve their goals. In this case, the game format plays the role of an assistant, not replacing external stimuli, but only reinforcing them.