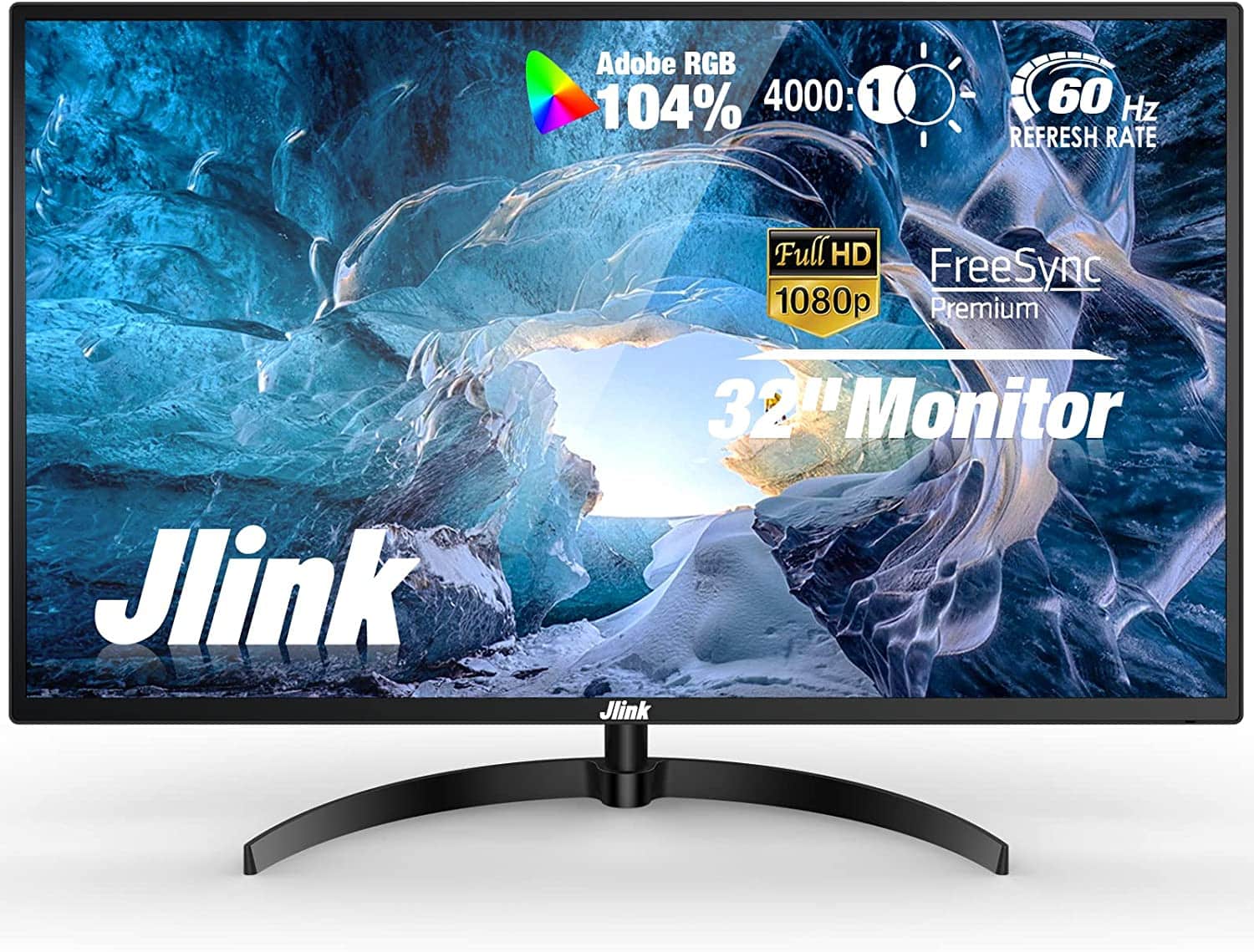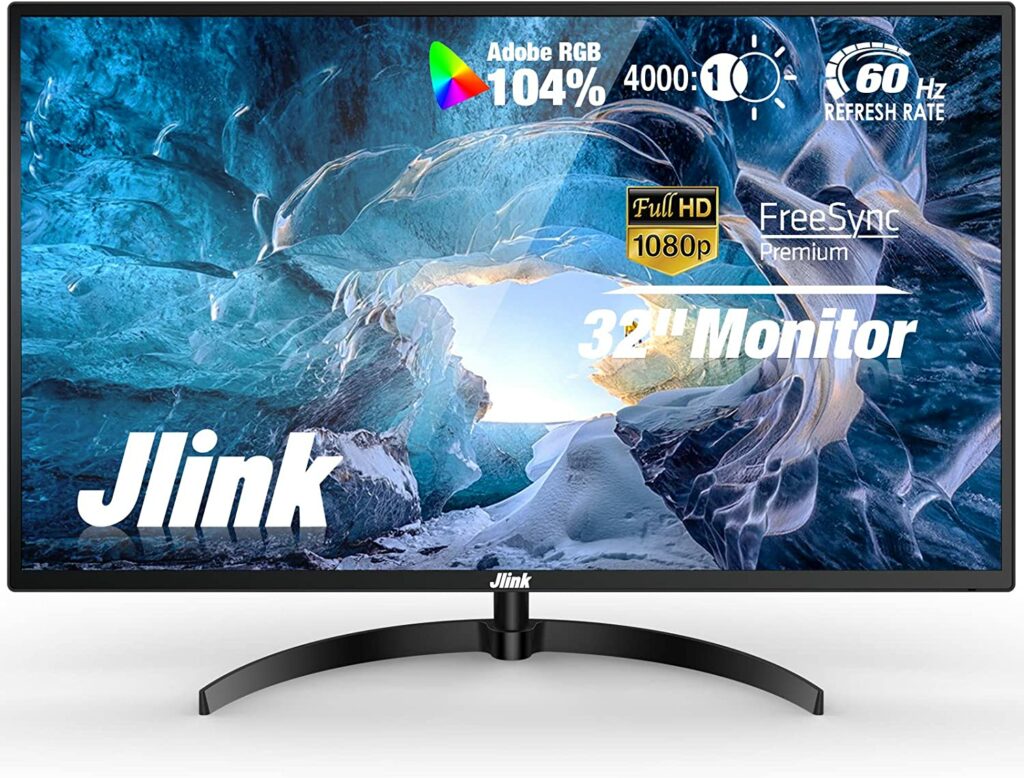 The Jlink B32FP1K is a very affordable mixed-use monitor with a large screen and wide color coverage. It's a new brand and a budget model, so we know many are skeptical about its capabilities and performance. Let's take a closer look at the Jlink B32FP1K to see if it's another value king that should be on your shopping list.
Jlink B32FP1K Specifications
Screen Size: 32 Inches
Resolution: 1920 x 1080 FHD
Aspect Ratio: 16:9
Panel Technology: Vertical Alignment (VA)
Refresh Rate: 60Hz
Response Time: 1ms MBR
Contrast Ratio: 4000:1
Brightness: 300 cd/m²
Built-in Speakers: No
Stand: Height – Yes
Stand: Tilt – Yes
Stand: Swivel – No
Stand: Pivot – Yes
VESA Compatibility: Yes 100 x 100
Connectivity: HDMI 2.0 x 1, VGA x 1. 3.5mm x 1
Dimensions With Stand(WxHxD): 28 ″ x 9″ x 7″
Weight: 16.46 lbs

Design and Features
The Jlink B32FP1K is a very simple monitor so it would go with both gaming and productivity setups. The monitor has a matte black finish, so it won't clash with themed peripherals and PC builds, including those meant for work or business. The display isn't bezel-free, but the size of the screen makes them unnoticeable while it's in use.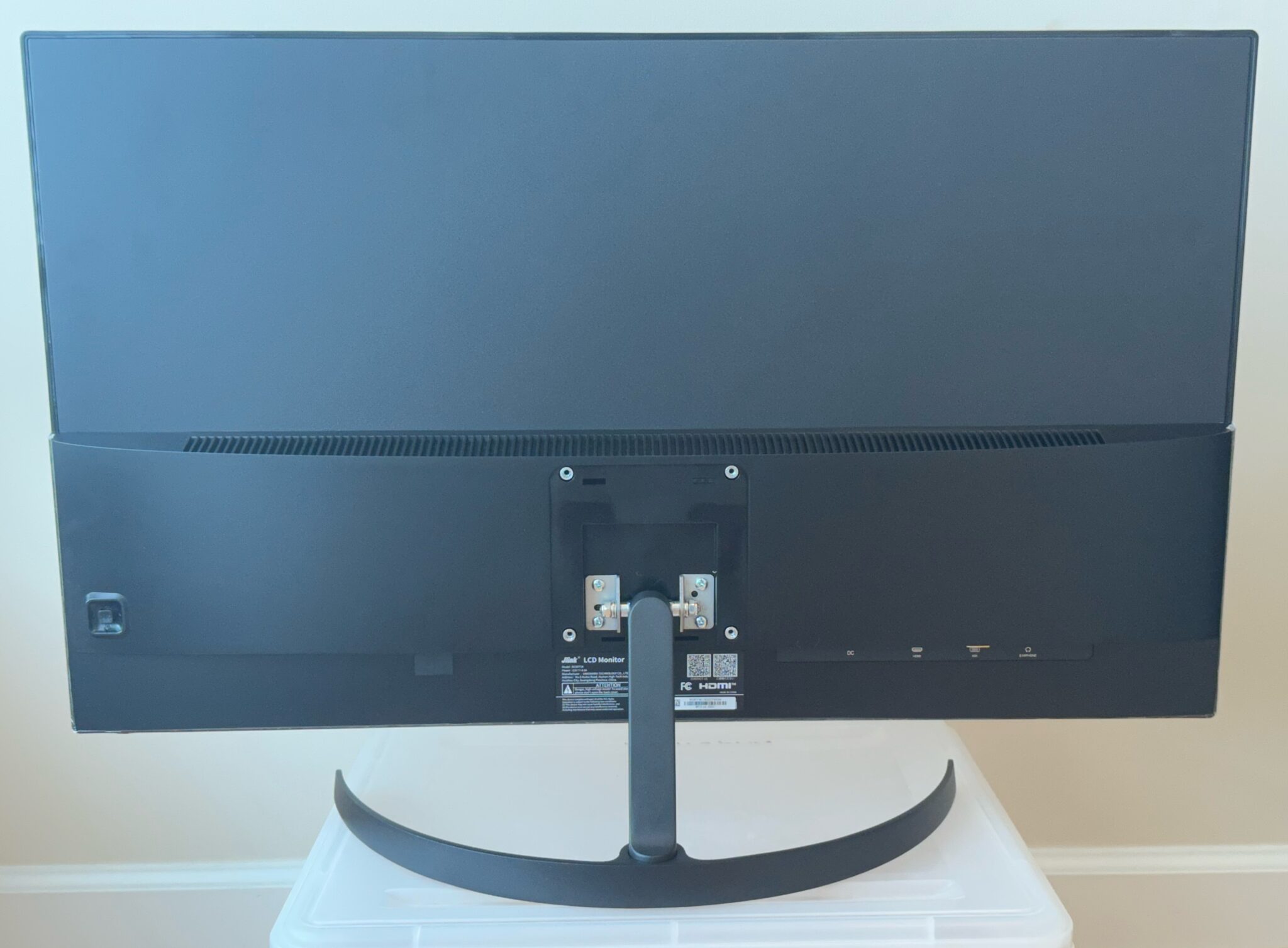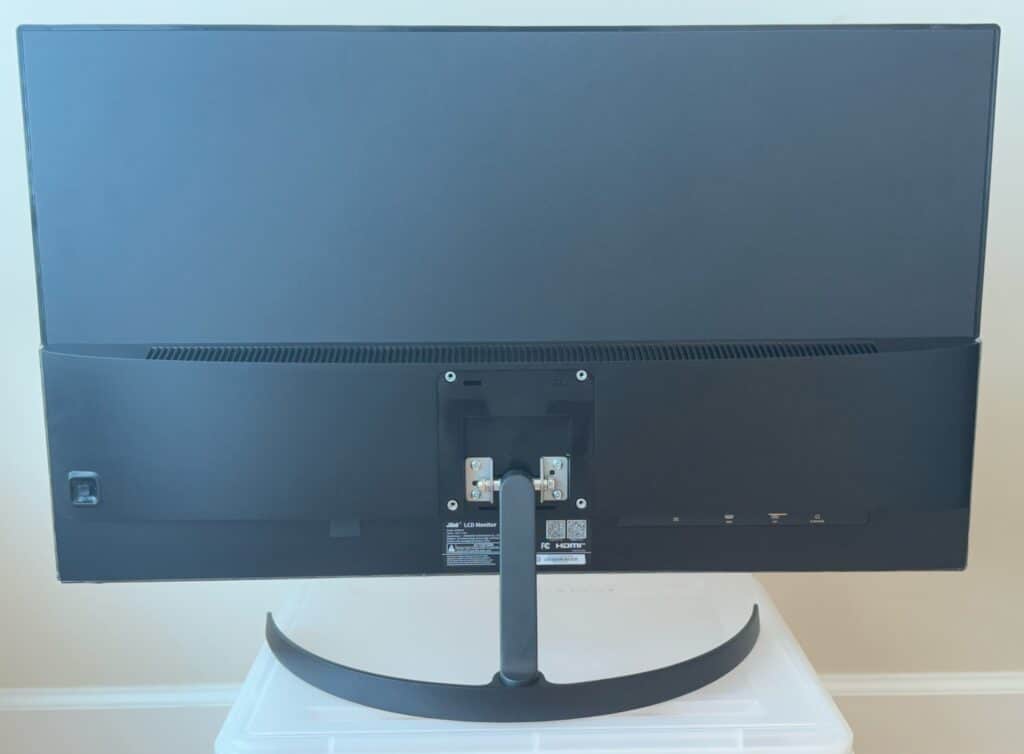 It's a large monitor, so we don't recommend getting it if you have a small desk or limited living space in an apartment or dorm. It's 28 inches wide so it can offset larger peripherals like bookshelf speakers if you have them. The good news is that the monitor only weighs 16.46 pounds so it's rather easy to move it around if needed.
There is some room for improvement on its build quality since it made the B32FP1K's budget-oriented nature apparent. The plastics are reasonably sturdy, but there is some flex on the main panel if you squeeze it. The stand attaches near the bottom of the large cabinet, so there is some wobbling when you nudge the screen or wind from your fan hits it.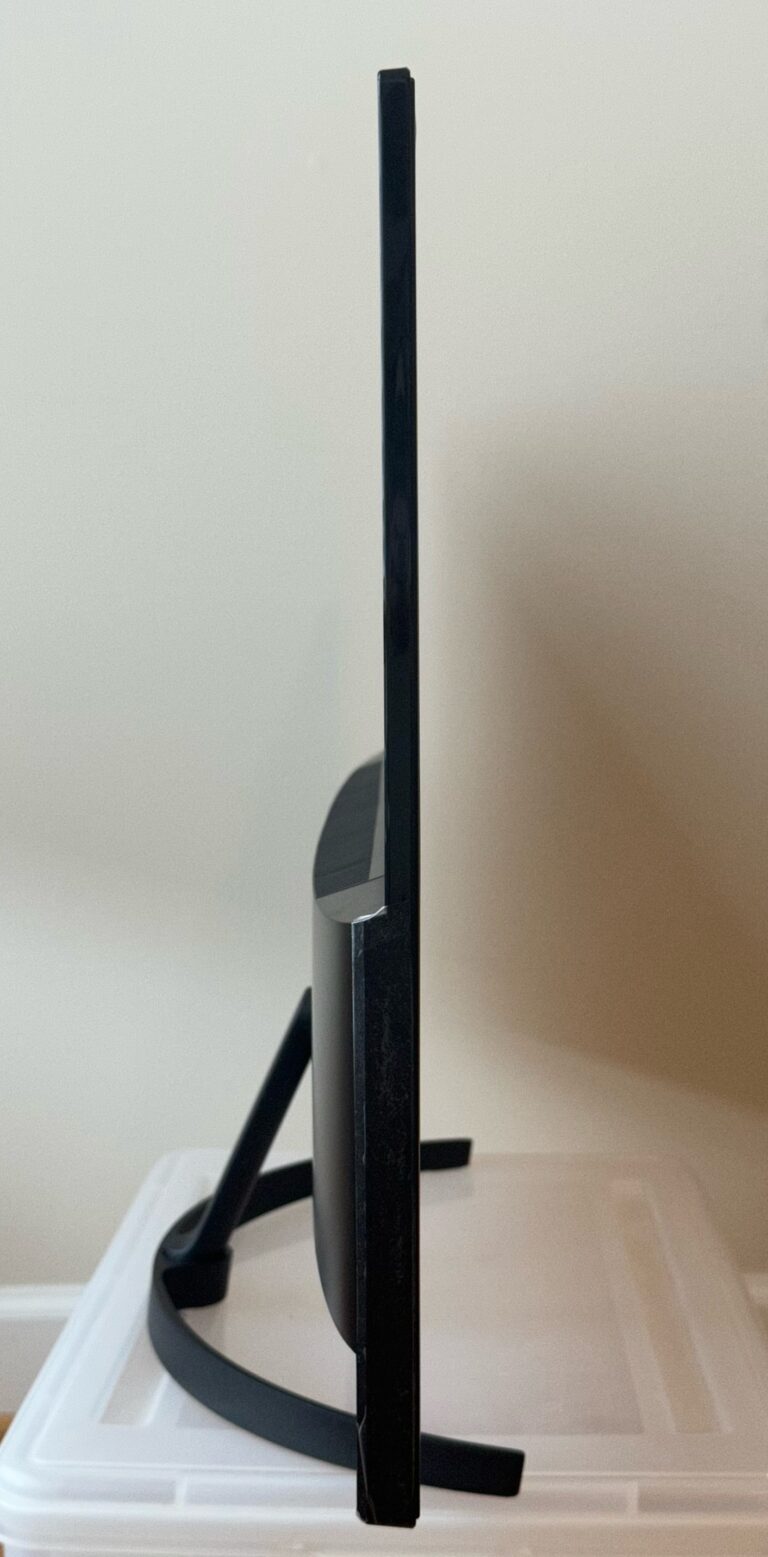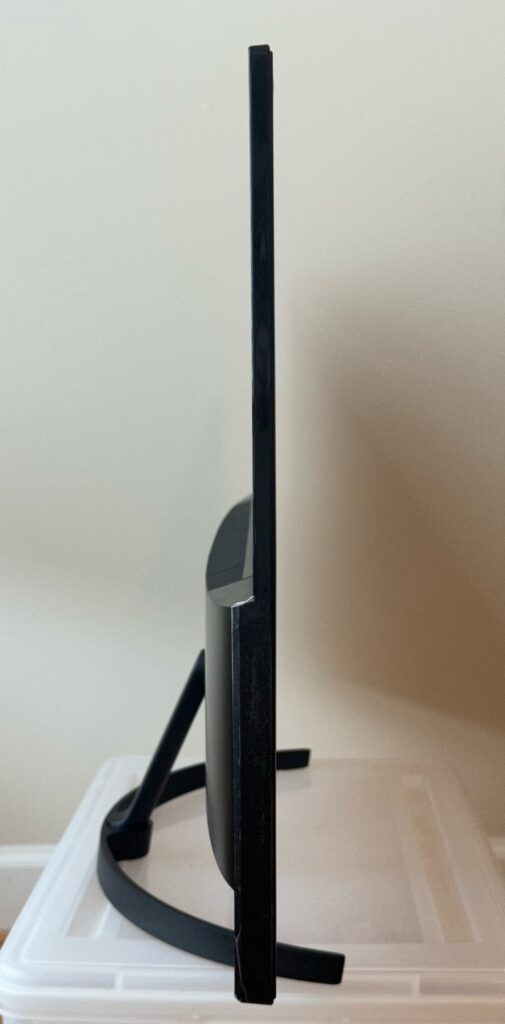 The Jlink B32FP1K has a joystick unlike other budget monitors from newcomer brands that usually use outdated OSD buttons. The gadget is located at the back near the right-hand side of the screen, so it is pretty easy to reach. A remote would be handy since this model can be used for couch setups, but it's completely unnecessary if you consider how affordable it is.
This model only has a tilt stand, but that's understandable considering how affordable this model is. Our main gripe with it is its tendency to wobble and its low center of gravity which has a hand in that flaw. You can use VESA mounts to make it better, but buying one might break the value proposition of the monitor.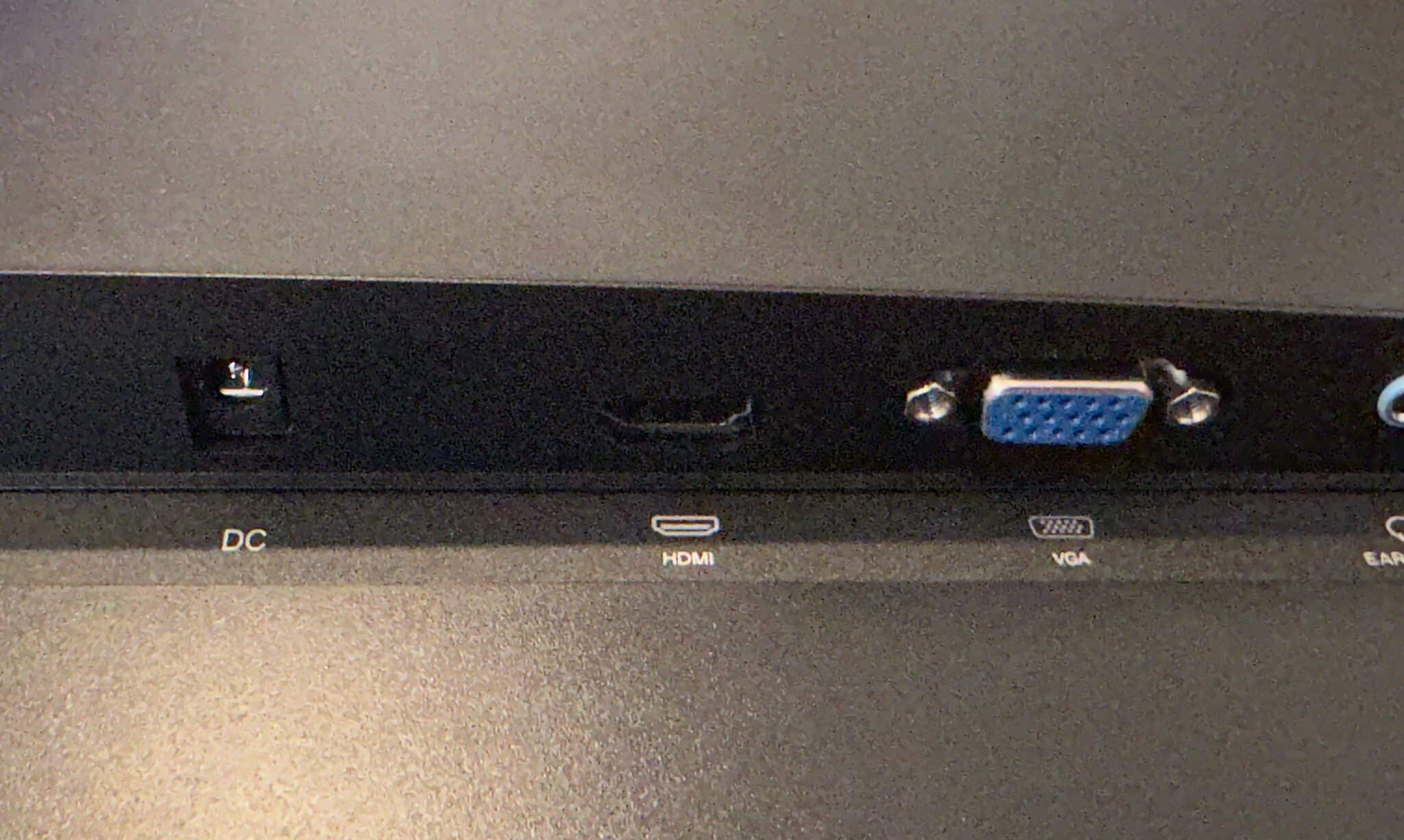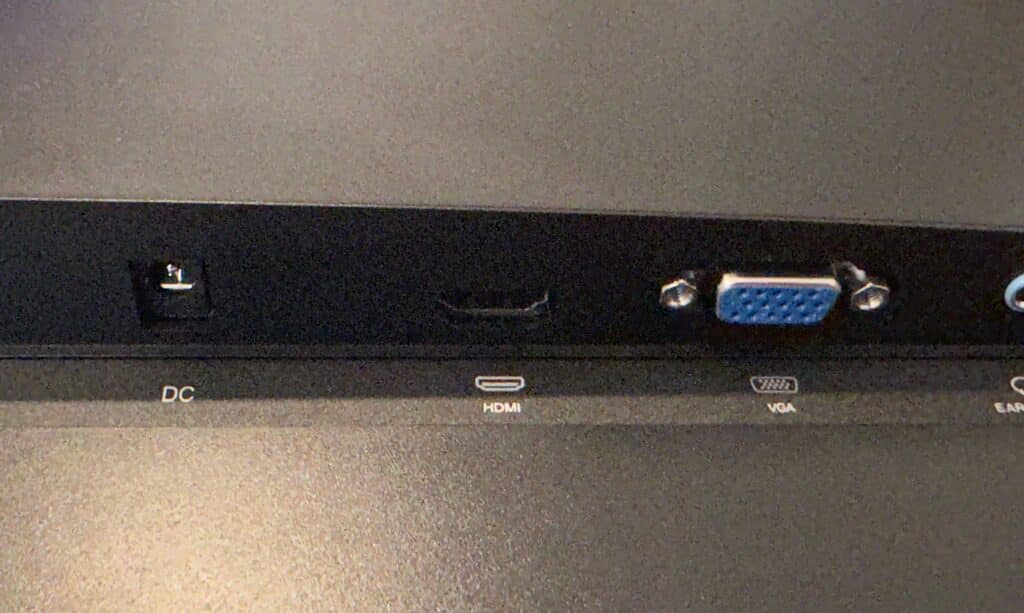 Another aspect that took a hit is the Jlink B32FP1K's connectivity layout. You only get an HDMI 2.0 slot and a VGA port, along with a 3.5mm jack. Frankly, that's all you will need to operate the monitor's limited refresh rate and resolution. It could use some USB ports and a DP slot, but we know their addition will affect the price.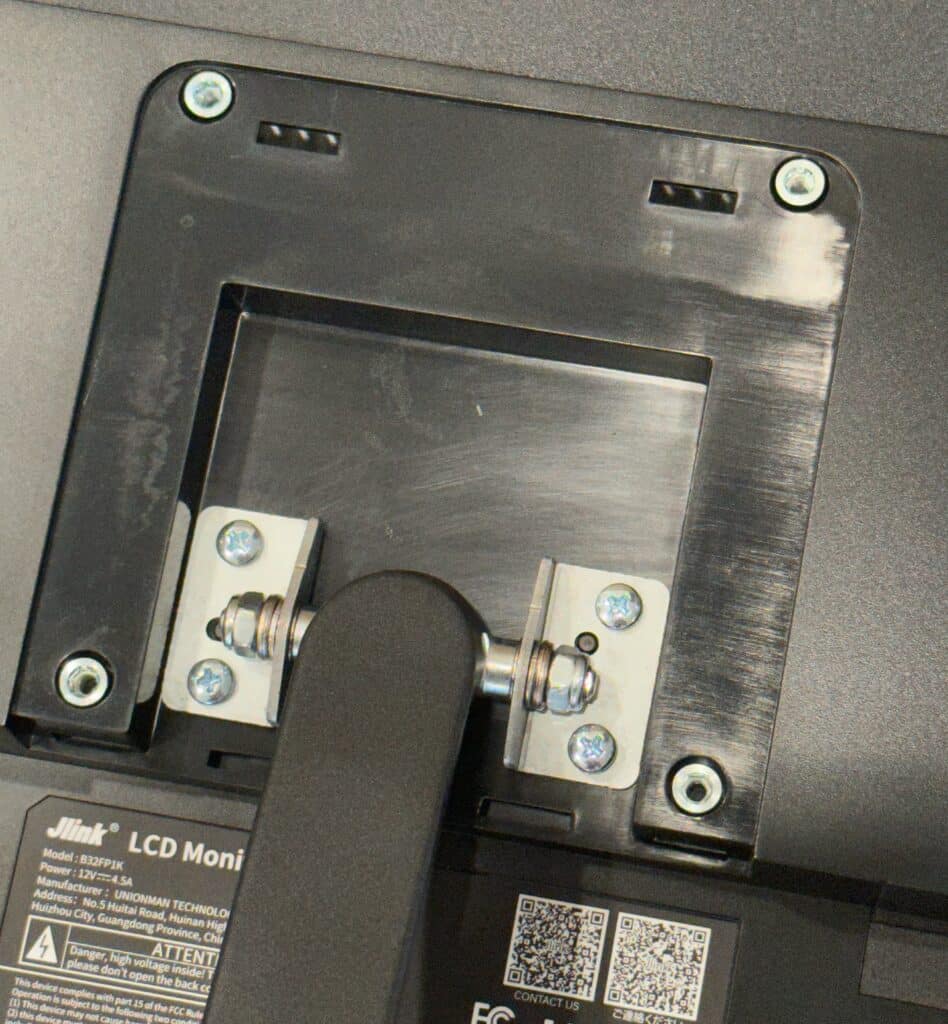 It also doesn't have speakers because of the low price ceiling and the limitations in added extras that come with it. It is forgivable to be honest, but it's nice to have them on a product that's marketed for productivity and maximum value per dollar.
Display and Performance
The Jlink B32FP1K sports a 32-inch VA panel with a 1920 x 1080 resolution, a 60Hz refresh rate, and a 4ms response time. The backlight goes up to 300 cd/m2 while the contrast ratio is listed at 4000:1. This model doesn't have special features like HDR, but it advertises extended gamut coverage and VRR compatibility.
1080p isn't ideal for larger screens since the pixel density is too high for near-field use. However, that also means that letters and numbers are larger, plus it's easier to see small objects that you would otherwise need to squint at. Monitors like this aren't popular with enthusiasts, but it fits in a niche where eye comfort is more important than eye candy.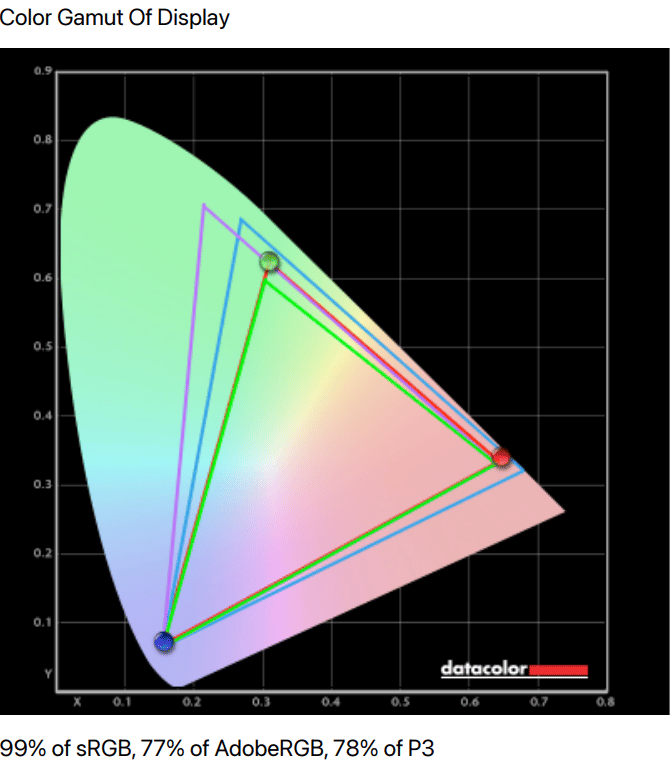 The Jlink B32FP1K renders 99% sRGB and 78% DCI-P3, missing its coverage claims by a few notches. That's still fine in most cases, especially since its deltaE average only has a 1.52 average. Most users won't need to calibrate this monitor for daily use, apart from adjusting a few of its basic settings like the brightness level.
Calibrating the monitor reduced the dE average to 1.08 which is better, but not worth the trouble for most users. Doing this is only necessary for color-critical work and you also need a colorimeter to achieve a similar result. We recommend going with a better monitor if accuracy is important since spending on a colorimeter for a budget display isn't practical in the long run.
The Jlink B32FP1K's backlight reached 285 cd/m2 at 100% so it has plenty of illumination for most environments. Its contrast reached 3244:1 at 70% brightness, enabling it to produce deep blacks, unlike its IPS counterparts. The monitor doesn't have HDR features to make the most out of this, but that's acceptable for a budget model.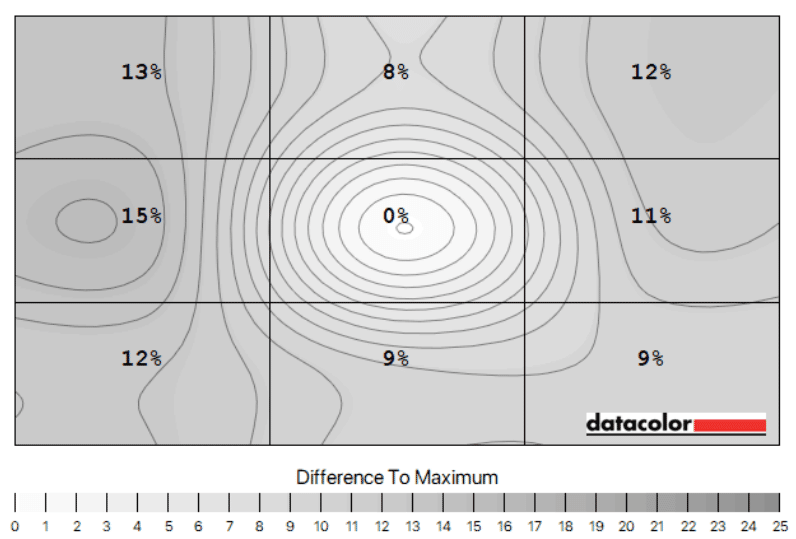 Panel uniformity could also be better on the test unit since there was a hotspot at the left-most edge of the screen. This resulted in noticeable variances when dark scenes are in view, but it's less of an issue with white backgrounds. Note that this isn't permanent for all B32FP1Ks since it's most likely just a fluke caused by manufacturing tolerances.
The main weakness of this model is its slow pixel response time which causes blurring and persistence in fast-paced scenes. Maxing its overdrive out did not help much, although that's understandable since this is a 60Hz screen. It is only suitable for casual gaming, but that was expected right from the start.
The Jlink B32FP1K is compatible with FreeSync and G-Sync so you don't have to worry about tearing and stuttering. 1080p 60Hz isn't a challenge for many modern cards, but there is always a game out that will push your system to its limits, just like Cyberpunk 2077 did when it came out. Input lag sits at 10ms, so the monitor is still snappy and responsive for gaming.
Thoughts on the Jlink B32FP1K
The Jlink B32FP1K is a decent budget monitor if you need a giant screen with a dwarfed price tag. It has excellent contrast and color performance, despite the handicaps or limitations introduced by cost-cutting. The brand is relatively new, but they did a solid job at tuning this monitor from the factory.
However, the Jlink B32FP1K has many undesirables which will hold it back in today's very competitive market. Most are understandable, but it seems that 144Hz is a must if you are labeling your product for gaming. It's a good option for basic tasks or as a secondary display, but it is far from what most would consider as a gaming monitor.
Pros:
Great Color Accuracy Our of the Box
Affordable
Deep Contrast
Cons:
Slow Pixel Response Time
Limited Features
Flimsy Stand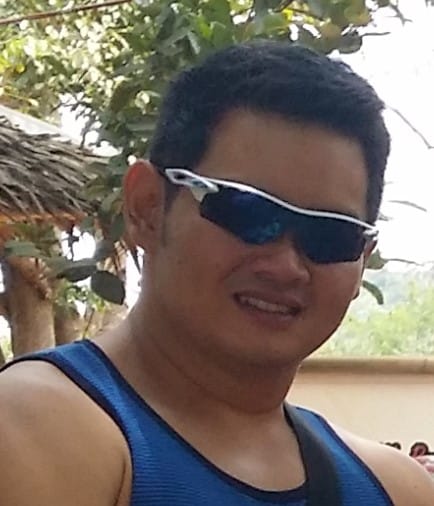 Paolo is a gaming veteran from the golden days of Doom and Warcraft. Since junior high, he has been building gaming systems for family, friends, and colleagues. High-performance monitors are one of his fixations; he believes that every citizen's right to enjoy one. He has gone through several pieces of hardware in pursuit of every bit of performance gain, much to the dismay of his wallet. He has also spent half a decade researching, reviewing, and writing about these products and now has over 1400 articles about the best gaming tech under his belt.