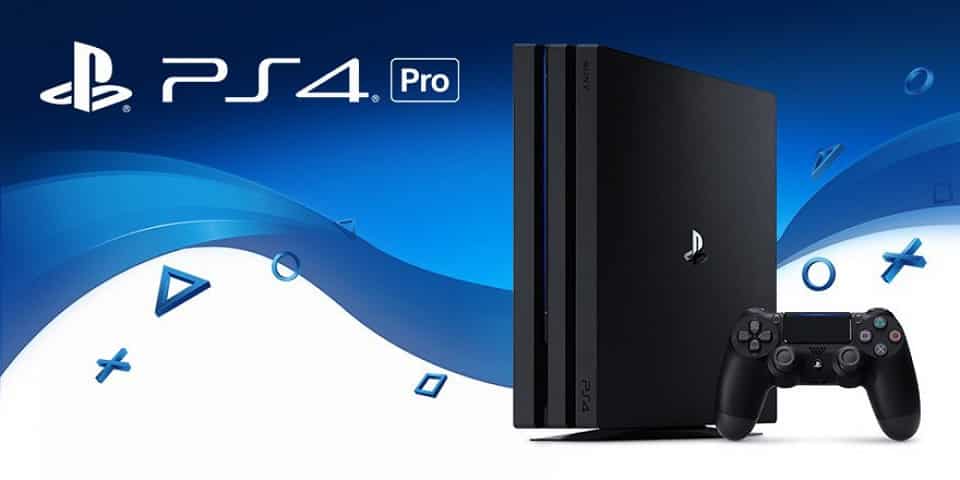 PS4 Pro 1TB Console (Black)
4K monitors for PS4 Pro have steadily risen in popularity due to superb advantages over a regular TV. TVs are more capable when it comes to HDR, but the faster response times and lower latencies of gaming monitors become invaluable to hardcore gamers. Opting for a gaming monitor for your PS4 Pro is much more convenient especially for those with space constraints or requirements for speedy performance.
The best 4K monitors for PS4 Pro are easy to come by nowadays due to the maturity of the market. You can pretty much choose any 4K monitor off the shelves as long as they have HDMI 2.0 to accept the 4K HDR console's signal unless you want HDR visuals. HDR compatibility is still a hit or miss at the time of this writing, but there already are some suitable candidates.
The Best 4K Monitors for PS4 Pro
1. Dell UP2718Q – Best Full HDR 4K Monitor for PS4 Pro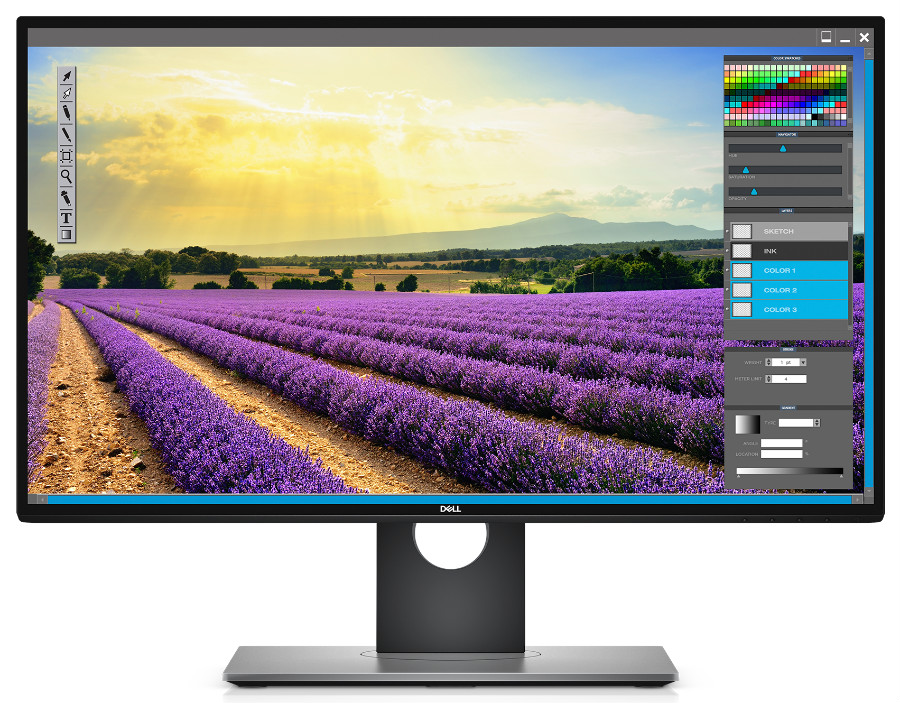 The Dell UP2718Q is one of the few monitors that can fully utilize your PS4 Pro's potential thanks to its impressive specifications. This professional-grade premium monitor includes a wide-gamut IPS panel with excellent color accuracy mated to a 384-zone FALD backlight. If the eye-candy isn't enough, gamers could bank on its 20ms input lag which equates to responsiveness which is a must for competitive performance.
2. AOC U3277PWQU – Midrange UHD Monitor for PS4 Pro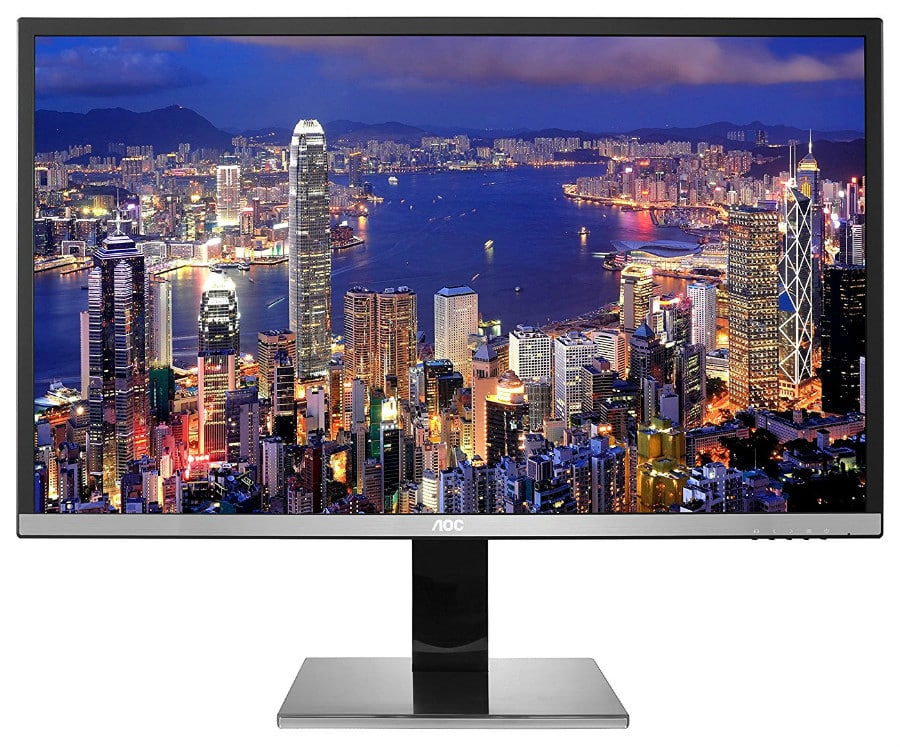 The AOC U3277PWQU is one of 2017's best crowd pleasers for its excellent value and performance. This 32-inch 4K monitor sports a VA panel with deep contrasts and stunning vibrancy which is perfect for console gaming. This model includes all the features you need for PC and console utility at a friendly price, plus it only register 20ms of input lag.
3. Samsung U28E590D – Affordable PS4 Pro Monitor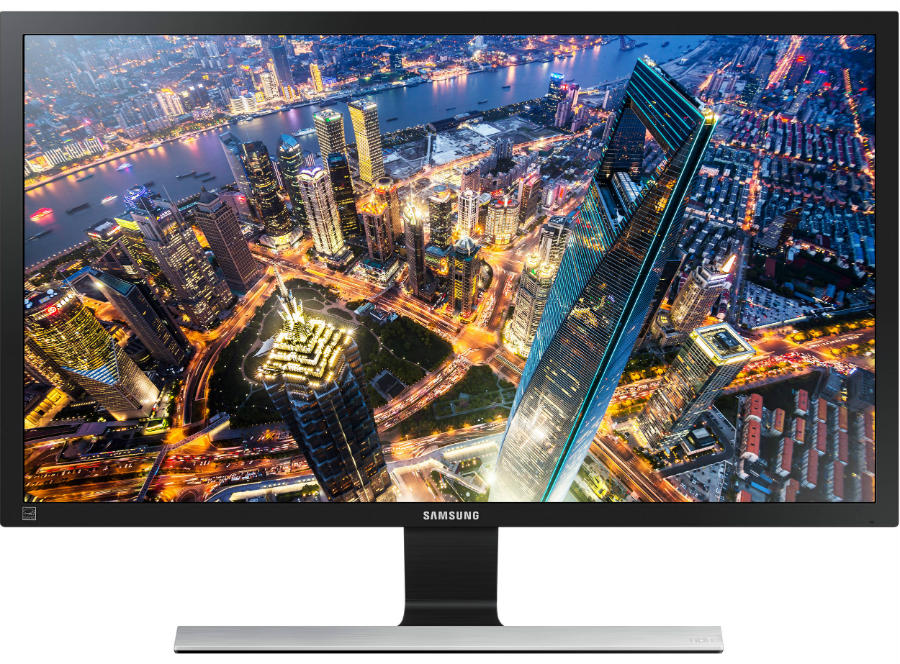 The Samsung U27E590D is one of the cheapest 4K monitors around that provides reasonable imaging qualities, AMD FreeSync, and multiple input connectors. Input lag averages around 10ms  making this device suitable even for E-Sports-level gaming. Consumers can usually find this option at a price that hovers at a little over $300, but take note that you sacrifice your streaming capabilities in exchange for a hard to beat dollar to performance ratio.
4. Asus MG24UQ – Entry-Level 4K Gaming Monitor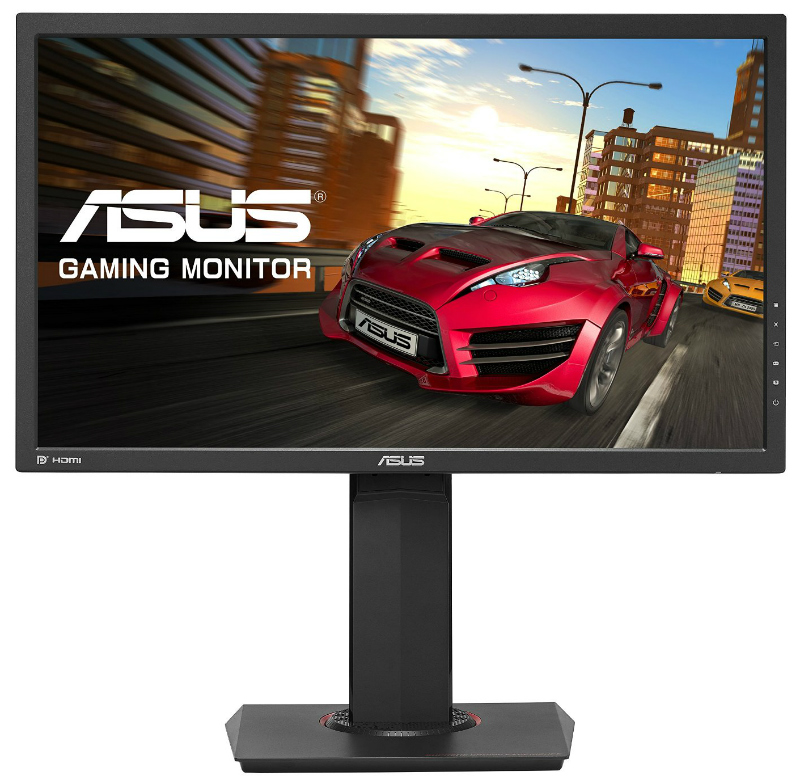 The Asus MG24UQ is a smaller, 24-inch scorcher with an eye-popping 186 PPI pixel density for an unbelievably crisp image. This ultra-fast gaming monitor registers an input lag score of only 4ms making it one of the fastest in the market. For the low price, you get excellent performance, multiple input options including ergonomic functionalities that made us love the brand's gamer-centric displays.
5. LG 27UD88-W – Best 4K Monitor for MacBook and PS4 Pro Owners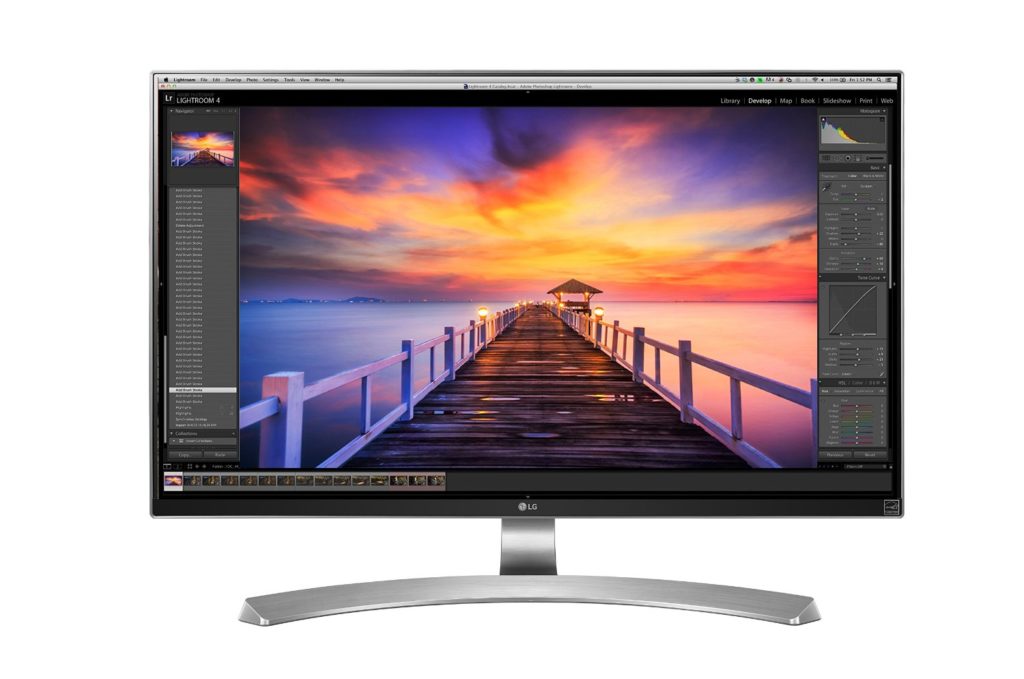 The LG 27UD88-W is a fantastic option for multi-platform users thanks to its well-equipped connectivity that includes USB-C. You can use this device as a dock for USB-C laptops while alternating as a display for your PC and PS4 Pro. The IPS panel on this model features excellent vibrancy and accuracy, ensuring your PS4 Pro titles' visual appeals really shine.
6. AOC C4008VU8 – 40-inch Curved Monitor for PS4 Pro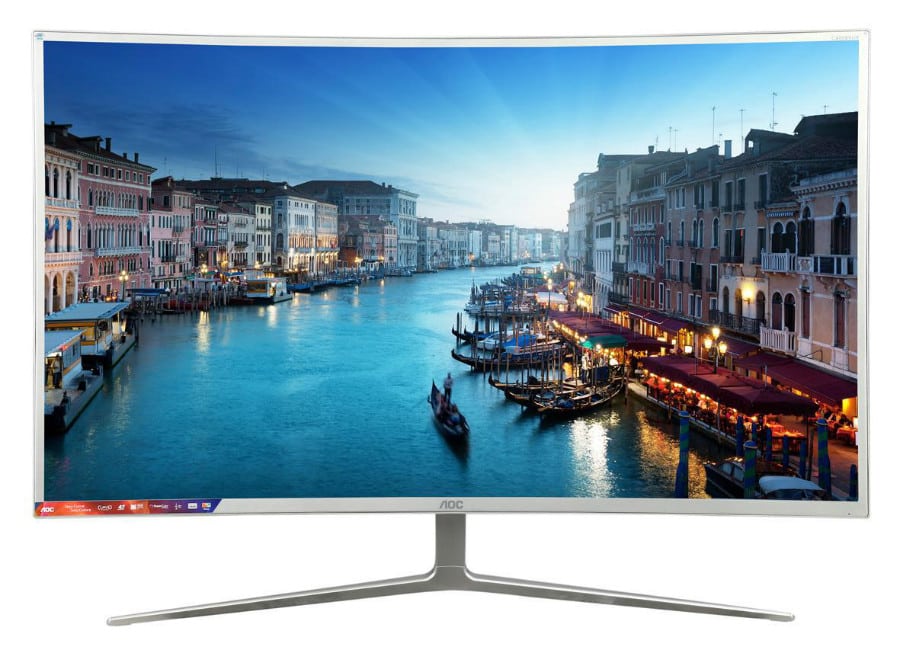 The AOC C4008VU8 is a massive curved 4K monitor that is designed to envelop and immerse users with stunning visuals and a luxurious design. This entertainment display is capable of professional-grade imaging qualities such as a 115% sRGB gamut coverage and a 4000:1 contrast ratio to make images pop out. Despite its mix-use for home and office nature, the AOC C4008VU8 clocks in at only 15ms making it suitable for gaming with a PC or the PS4 Pro.
7. Samsung U28H750 – 4K Monitor with Quantum Dot Technology for PS4 Pro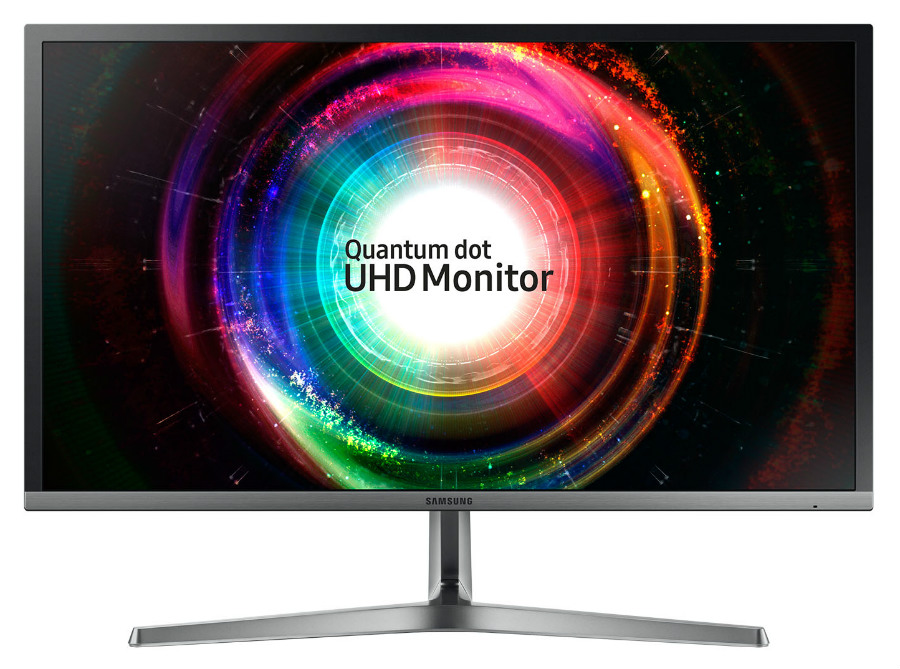 The Samsung U28H750 is an upgraded version of the U28E590D that comes with all the advantages of the latter plus more. This new model now incorporates a Quantum Dot backlight that enhances vibrancy and clarity despite having a TN panel. Its advantage, however, lies in the faster response time which translates to less blurring and ghosting during intense battles on your PS4 Pro.
[bibblio style="bib–size-18 bib–row-3 bib–wide bib–font-trebuchet bib–hover bib–white-label" query_string_params="e30=" recommendation_type="optimised"]
Editor's Note:  This guide includes both gaming and professional 4K monitors for PS4 Pro gaming making the selection process a bit more convenient for you. Having a faster, and more manageable form factor are huge advantages when considering these products over humongous HDR 4K TVs. For more options, you can check our guides for Xbox One X Monitors and HDR TVs which contain some of the market's latest and greatest displays.