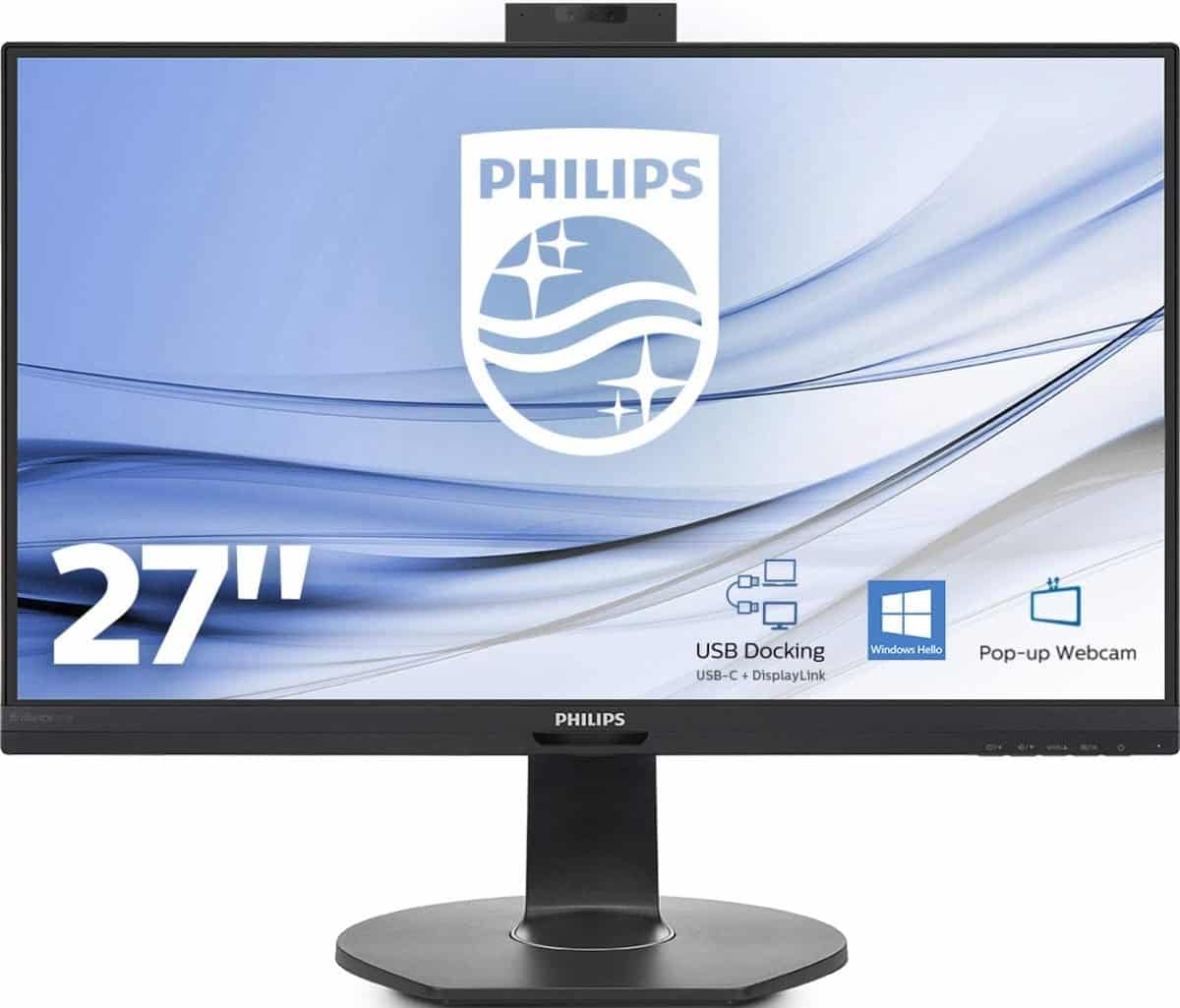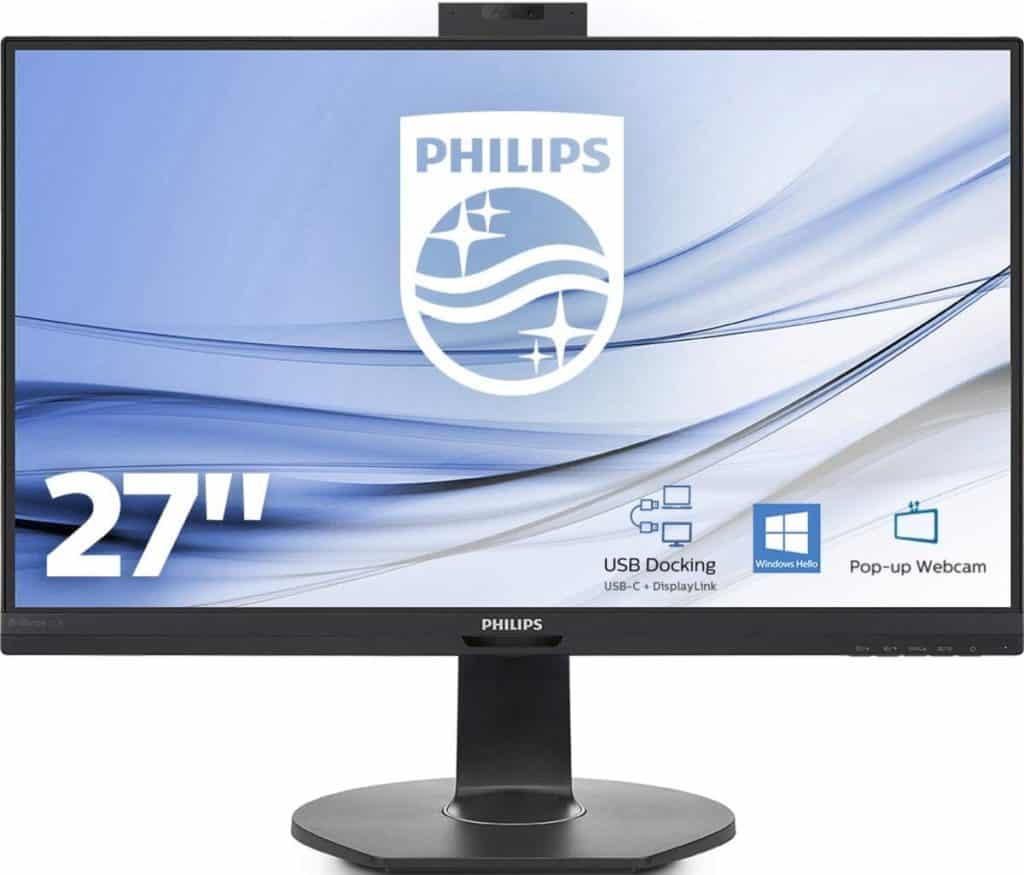 The Philips 272B7QUBHEB offers features such as USB-C connectivity which makes it an effective docking monitor for professionals. This model also features a 2560 x 1440 IPS screen that offers more space and clarity to complete its enhanced usability for professionals. The Philips 272B7QUBHEB is quite pricey unlike most of the brand's other offerings, so let's check if it is truly worth every penny you have to spend.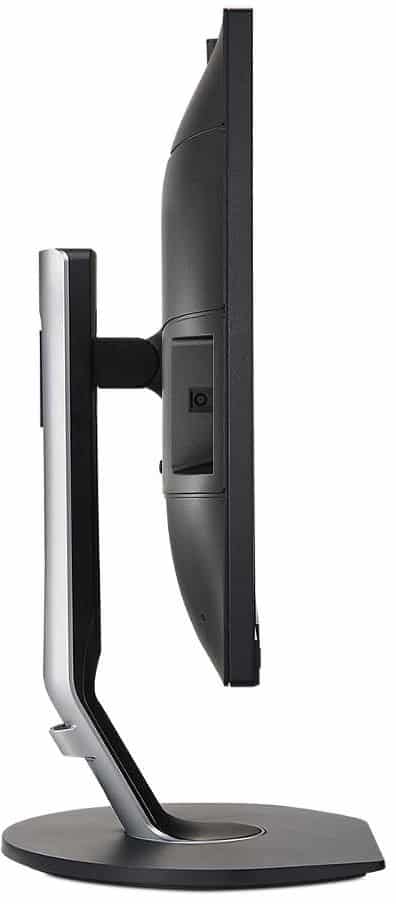 Philips 272B7QUBHEB Specifications
Screen Size: 27 Inches
Resolution: 2560 x 1440 QHD
Aspect Ratio: 16:9
Panel Technology: In-Plane Switching (IPS)
Refresh Rate: 75 Hz
Response Time: 5ms
Contrast Ratio: 1000:1 (Static)
Brightness: 350 cd/m²
Stand: Height – Yes
Stand: Tilt – Yes
Stand: Swivel – Yes
Stand: Pivot – Yes
VESA Compatibility: Yes 100 x 100
Connectivity: DisplayPort 1.2 x 1, DP Out x 1, HDMI 1.4 x 1, USB 3.2 x 4, USB-C 3.2 (PD65W) x 1, RJ45 x 1, 3.5mm Jack (In/Out) x `
Dimensions with Stand(WxHxD): 24.17" x 15.67" x 10.12"
Weight 16.58 lbs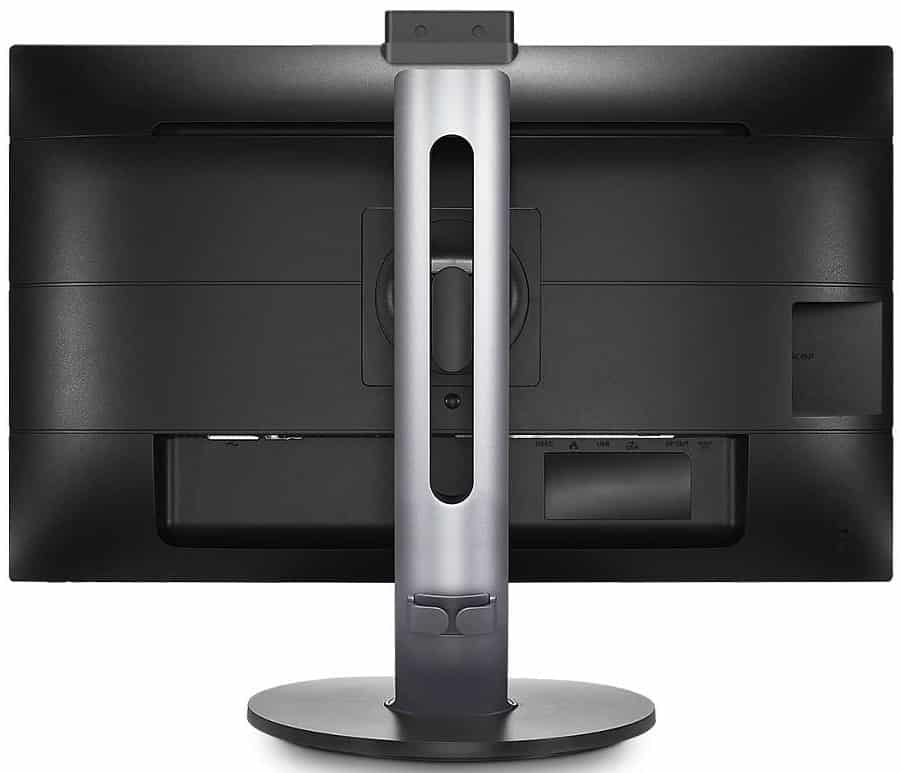 Design and Features
The Philips 272B7QUBHEB looks like it was made for business, but it looks sleeker and cleaner than your regular office display. The device has a matte black finish which helps in deflecting dust and smudges so it always retains its brand new look. The display is bezel-free on three sides, allowing the user to enjoy the upsized space provided by the resolution and screen size.
Its also obvious that the Philips 272B7QUBHEB is larger than the usual monitor, so you have to make sure you have the space for it. The semi-circular base requires ten inches of depth, so some users with several peripherals on deck might have to re-arrange their setups. The device isn't too heavy once fully assembled, so you can move it around the room for purposes such as cleaning.
Build quality for the Philips 272B7QUBHEB is outstanding due to the use of robust materials and precision craftsmanship. The device doesn't have visible cosmetic or manufacturing defects and every edge is smooth and even. The monitor doesn't wobble while the mechanism is smooth yet firm enough to hold the view angle you've set.
The Philips 272B7QUBHEB has a built-in webcam with a microphone at the top of the cabinet for your conference call needs. The device supports Windows Hello facial recognition, so things like logging in to your PC will be easier than entering a password. It's worth noting that the gadget pops in and out of the chassis for neatness and security purposes.
The Philips 272B7QUBHEB still has OSD buttons which is a big no for us at this price range which usually has joysticks instead. The layout is conveniently located at the bottom right and labeled accordingly, but it is not easy to see them in the dark. It takes some practice to memorize each key's functions, but even then, it's easy to miss-press the wrong button.
One distinct feature you will find on the Philips 272B7QUBHEB's face is the PowerSensor found just below the Philips label on the bottom bezel. The infrared device detects if your PC is vacant or if you are there so it can reduce brightness or turn it up as needed. Philips claims that this saves up to 70% of energy costs to run the monitor, but it can also be deactivated via the OSD.
The included stand on the Philips 272B7QUBHEB offers tilt, swivel, pivot, and height adjustments so the user can easily set a comfortable view angle. Full flexibility is a must for productivity since you might end up using the screen for the whole day. You can replace it with a VESA mount, but it's mostly unnecessary unless you are planning on multiple screens or if saving space is a must.
The connectivity layout on the Philips 272B7QUBHEB is filled up to the brim with features you will need for multitasking plus more. The panel at the rear includes a slot each for DisplayPort 1.2, DP 1.2 Out, HDMI 1.4, and a USB-C port with DP Alt Mode and 65 Watts of charging power. The latter works great for users who have USB-C laptops like the MacBook since it will allow single cable operation.
You will also find four USB 3.2 slots and an RJ45 connector for your peripherals and networking. A pair of 2-watt speakers are also included which sound decent enough for conference calls, but insufficient when it comes to gaming and entertainment purposes. The Philips 272B7QUBHEB is well equipped as a docking monitor, so a large fraction of its high price will feel justified.
Display and Performance
The Philips 272B7QUBHEB boasts a 27-inch IPS panel with a 2560 x 1440 resolution, 75Hz refresh rate, and 5ms response time. The backlight can reach a maximum of 350 cd/m2 while the contrast ratio is rated at 1000:1 like most IPS panels. The Philips 272B7QUBHEB is advertised with wide color coverage even if it's not an HDR or editing monitor.
QHD screens in 27-inch display sizes are the perfect upgrade for regular office monitors since it will not over sharpen the output. Small objects like text are still easy to read, but you get a massive increase in desktop space. Placing two documents side by side is easily doable, so a monitor like this can cut your work time considerably.
The Philips 272B7QUBHEB is capable of fantastic color quality starting with a gamut coverage that comfortably exceeds 100% of sRGB and around 90% of Adobe RGB. The default color accuracy sits at a deltaE average of only 1.5, so there is no need to calibrate the monitor. Color temperature is already well-balanced out of the box, so the screen doesn't look yellowish or bluish when viewing white images.
You can employ a colorimeter to squeeze out more accuracy from the fantastic IPS panel installed in the Philips 272B7QUBHEB to reduce its error average to dE 0.7. However, we think the extra cost is unnecessary unless you are planning on using the product for photo editing.
One thing that needs adjustment is the Philips 272B7QUBHEB's backlight which reaches a searing 389 cd/m2 at maximum output. Reducing it to around 30% to 40% will be beneficial, but it does nothing to help the limited 790:1 contrast ratio. This results in a grayish-looking screen when viewed in the dark, unlike many VA monitors which can produce inky dark scenes.
Uniformity for the Philips 272B7QUBHEB's IPS panel could be better since the top corners appear dimmer than the rest of the screen. There are no considerable clouding issues on the quadrants, but vibrant and dark images can make the mentioned flaw noticeable. This aspect typically changes with every unit due to manufacturing tolerances, so it's guaranteed that many of the retail units will perform better.
The Philips 272B7QUBHEB isn't a gaming monitor, but the extra 15Hz of headroom adds an appreciable degree of smoothness to transitions and motion. The screen is still prone to blurring in fast-paced sequences, but it will look better than a comparable 60Hz variant. Casual gaming and movies are a joy to watch, but titles that work best with 144Hz models like CSGO will amplify this limitation.
The Philips 272B7QUBHEB doesn't have FreeSync even if it comes standard with many modern monitors. G-Sync compatibility is naturally impossible as well, leaving gamers prone to tearing and stuttering. Input lag sits at 10ms, so the monitor will not look or feel sluggish when it processes your inputs from a keyboard or mouse.
Thoughts on the Philips 272B7QUBHEB
The Philips 272B7QUBHEB offers excellent affinity for docking USB-C laptops such as the MacBook Pro or Dell XPS 13. The device is packed with connectivity options and must-have gadgets such as the webcam and the PowerSensor which contribute to improving the user's experience. It also helps tremendously that the IPS panel offers fantastic color quality with great accuracy out of the box.
However, the Philips 272B7QUBHEB isn't immune to the weaknesses of IPS technology, starting with the poor contrast ratio. But despite the few flaws, the Philips 272B7QUBHEB is still an excellent buy if you are in the market for a QHD docking monitor with excellent color quality.
Pros:
Excellent Connectivity Features
Great Default Color Accuracy and Gamut Coverage
Up to 65 Watts of Power Delivery
Built-in Webcam
Robust Build Quality
Cons:
Limited Contrast
Uniformity Needs Improvement
Expensive
About the Author: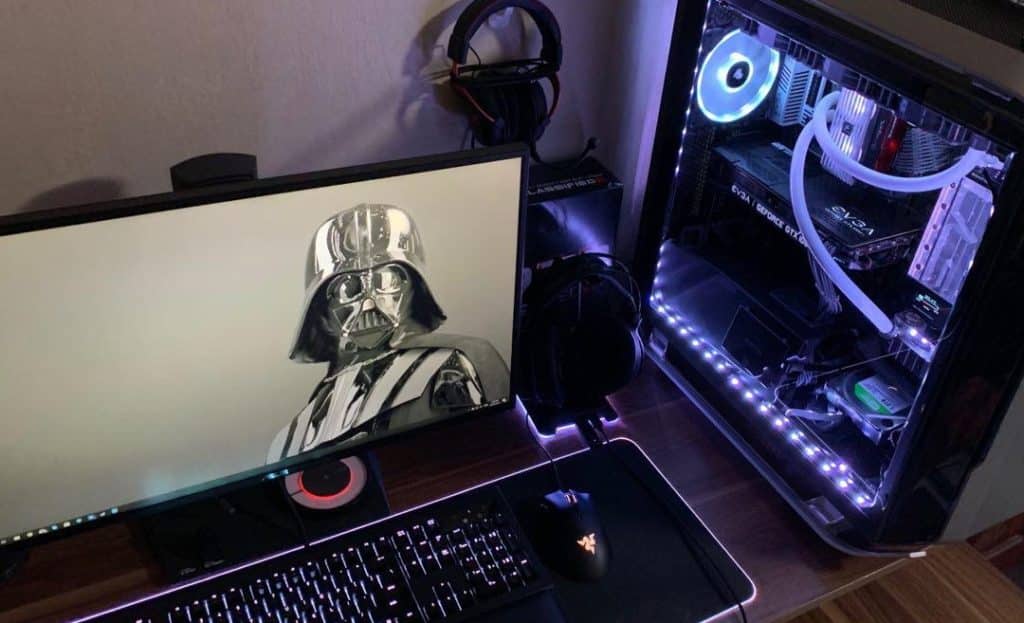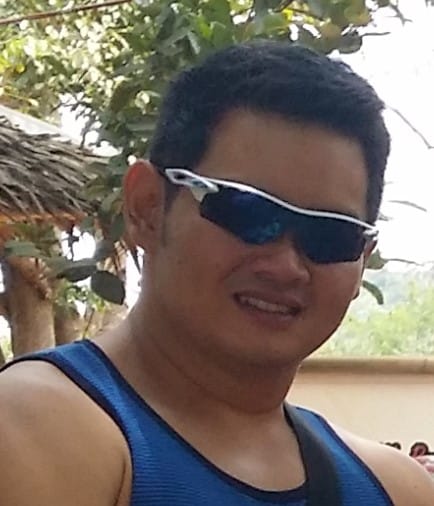 Paolo is a gaming veteran since the golden days of Doom and Warcraft and has been building gaming systems for family, friends, and colleagues since his junior high years. High-performance monitors are one of his fixations and he believes that it's every citizen's right to enjoy one. He has gone through several pieces of hardware in pursuit of every bit of performance gain, much to the dismay of his wallet. He now works with Monitornerds to scrutinize the latest gear to create reviews that accentuate the seldom explained aspects of a PC monitor.