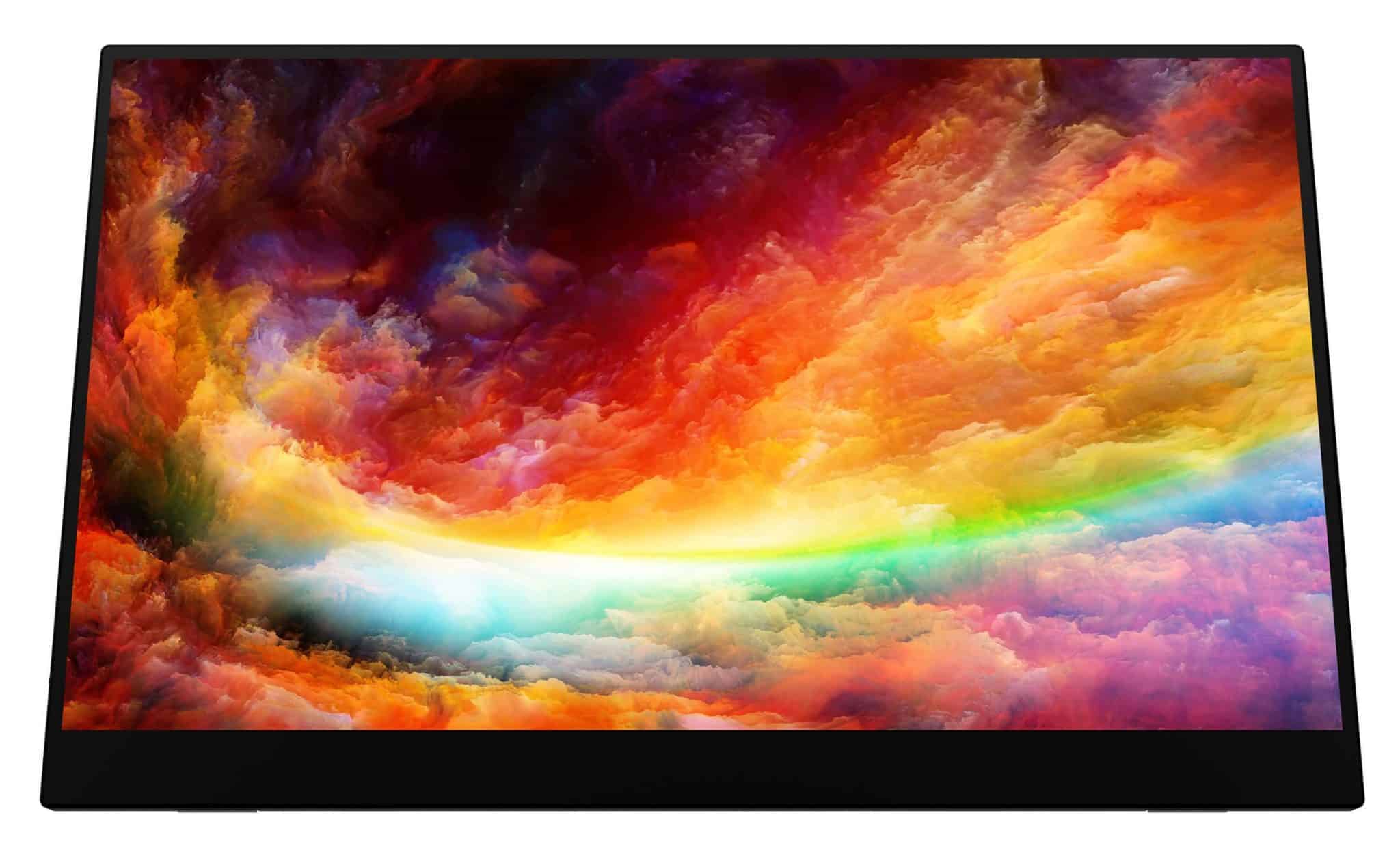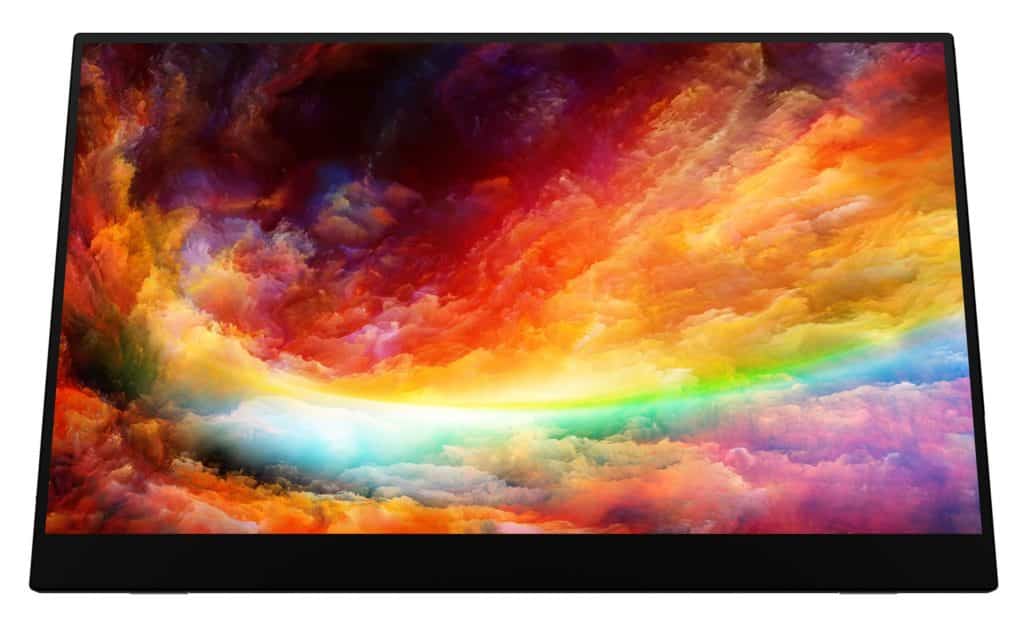 Pros:
Thin and Light
Metal Chassis
Functional Cover
USB-C
Great Contrast
Cons:
Low sRGB Coverage and Poor Color Accuracy
Gamma Needs Improvement
Slow Pixel Response Time and high Input Lag
The Viotek LinQ Touch is the most affordable touchscreen portable monitor you can buy for various usage scenarios like multitasking on the go. The tablet-sized device slips right next to your laptop in its carrying case or bag, plus its very lightweight. The Viotek LinQ's considerably lower price makes us skeptical about its performance, but let's check out how it stacks against its premium competition.


Viotek LinQ Touch Specifications
Screen Size: 15.6 Inches
Resolution:1920 x 1080 FHD
Aspect Ratio: 16:9
Panel Technology: In-Plane Switching (IPS)
Refresh Rate: 60Hz
Contrast Ratio: 700:1
Brightness: 250 cd/m²
Built-in Speakers: Yes
Stand: Height – Yes
Stand: Tilt – Yes
Stand: Swivel – No
Stand: Pivot– No
VESA Compatibility: No
Connectivity: USB-C x 2, HMDI 1.4 x 1
Dimensions With Stand(WxHxD): 13.9″ x 8.8″ x .37″
Weight: 1.7 lbs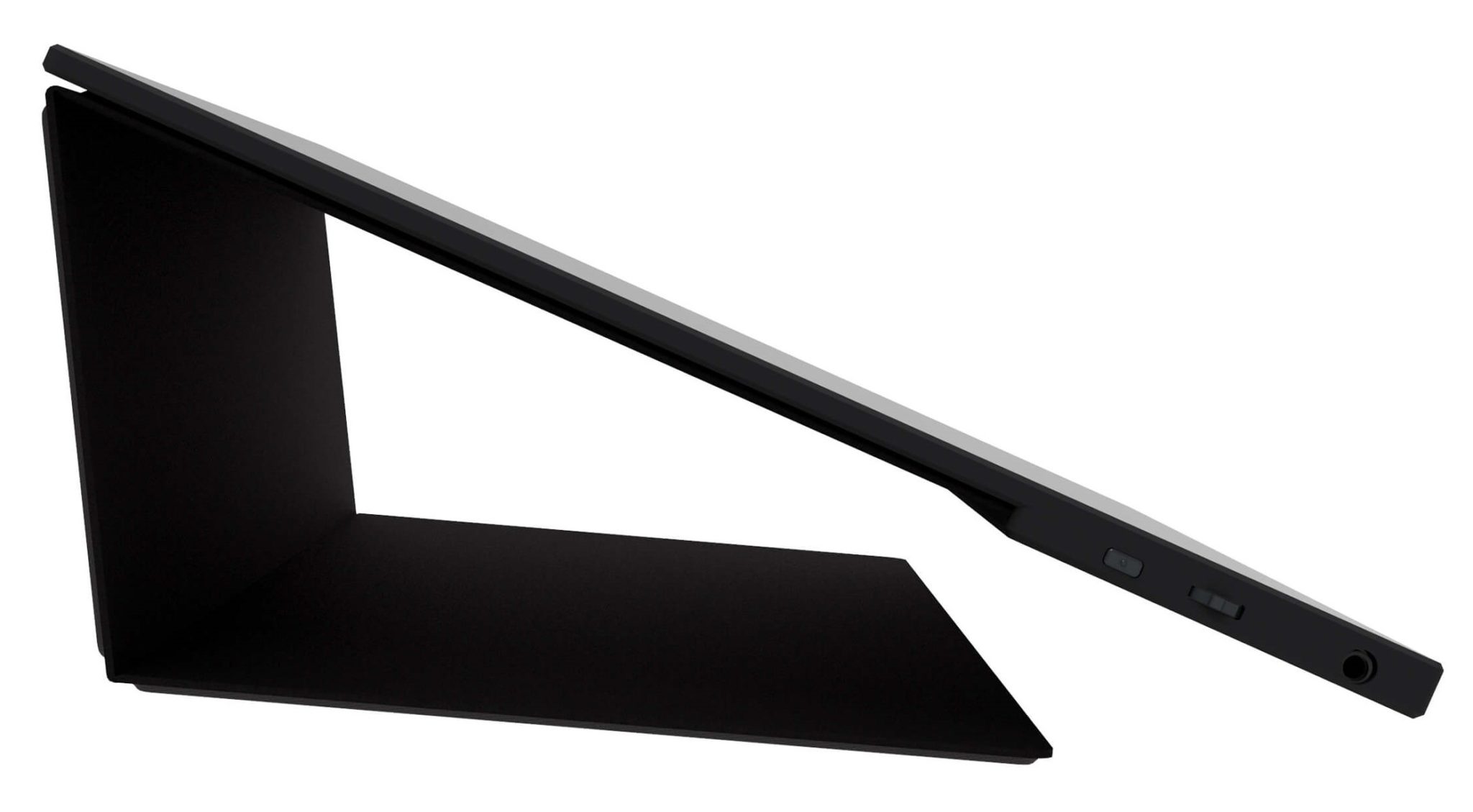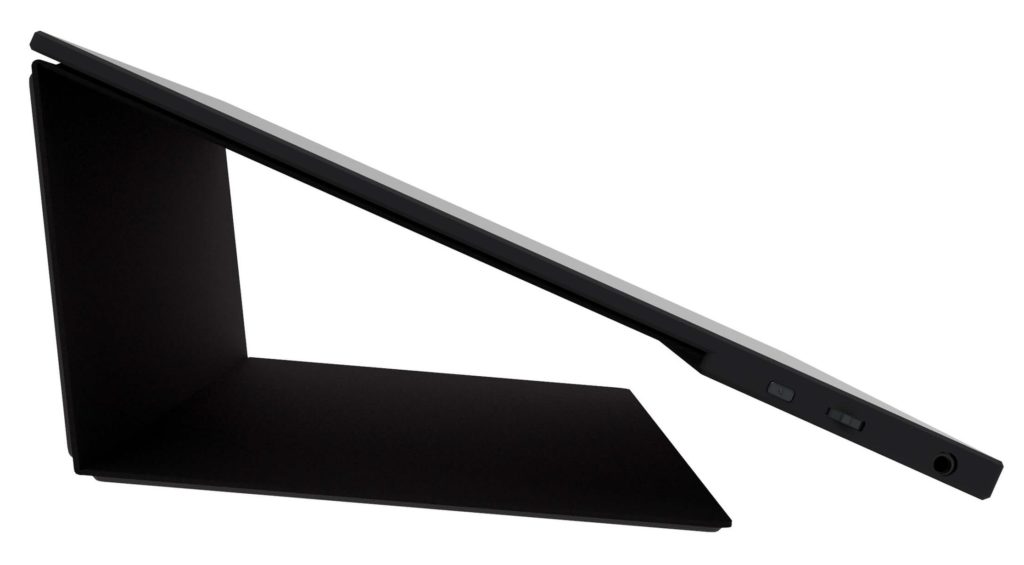 Design and Features
The Viotek LinQ Touch has a sleek tablet-like chassis that comes with a protective cover that doubles as the stand. The metal body with a glossy black finish adds a premium appeal which makes the device look more expensive than it actually is in the market. The display area is bezel-free, but you will still see thin panel borders when it's powered on.
You'd think that the Viotek LinQ Touch is very fragile since its very light at 1.7 lbs which seems to be the standard weight for these kinds of products. However, the metal chassis provides excellent durability for the device so it doesn't flex with minimal force. The protective cover should keep the glass layer on the screen safe, but we didn't have to guts to do a drop test to see how effective it can be.
There are no buttons for the Viotek LinQ Touch's OSD, but you have to contend with a pressable scroll wheel to navigate the OSD. We always prefer joysticks or software compatibility, but this implementation will have to do for a more affordable variant.
The included cover for the Viotek LinQ Touch has a rubberized finish and it attaches magnetically to the rear of the monitor. You need to fold to prop the display up in both landscape and portrait orientations. Ergonomics is, of course, heavily limited, and there are no options for VESA mounts unless you use the universal clamp types.
The Viotek LinQ Touch has more connectivity options than alternatives like the Asus MB16ACE, but we can't consider it as a complete advantage. The primary USB-C slot accepts video signals and power, so single cable operation is doable. The second USB slot is meant for an external power source, which, unfortunately, isn't included in the package.
You need a 5-volt 3-amp power supply or plug like your mobile phone's charger if in case your laptop cannot provide enough juice to power the Viotek LinQ Touch. The device only needs 8 watts of power delivery which is nothing for modern devices, but take note that older models do not always have the PD (power delivery) spec on their USB-C ports.
There is also an HDMI slot on the Viotek LinQ Touch, but it defeats the portability and flexibility of the monitor since you need to use the second USB-C port to power the display. The product will also revert to 720p if your power source is only 5 volts, so using a more powerful brick with up to 15 volts is a must if you want 1080p all the way.
The Viotek LinQ Touch is flexible when it comes to audio thanks to its 3.5mm jack for headphones and a pair of built-in speakers. The audio connector is nice to have, but it's redundant if you are using a laptop that already has its own 3.5mm headphone port. The built-in speakers, on the other hand, do not sound appealing, especially if you want to watch movies or listen to music.
Display and Performance
The Viotek LinQ Touch sports a 15.6-inch IPS panel with a 1920 x 1080 resolution, 60Hz refresh rate, and a 5ms response time. The backlight is rated at 250 cd/m2, but contrast is not listed in the product's spec sheet. This model's screen is a 10-touch capacitive variant, ensuring that gestures and multi-point presses will always register accurately.
What's great about the Viotek LinQ Touch is it doesn't feel like a cheap knock off when it comes to touch controls. The monitor feels as responsive as most tablets, while its glass surface is nice and smooth for your fingers. The device is very easy to use and set up, plus its touch-sensitivity extends its possible uses for day to day tasks.
The 15.5-inch display area feels comfortable to use since its more or less directly comparable to typical laptop screens. The pixel density isn't exaggerated, but there it will look extra sharp compared to regular 1080p desktop monitors. We don't think most would need scaling for walls of text, but some users might feel the need to use it.
The Viotek LinQ Touch disappoints when it comes to color quality, starting with its mere 66% coverage of the sRGB gamut. Portable monitors typically have this limitation, but what makes it worse, in this case, is the poor accuracy of DeitaE 4.1 which means discolorations are already noticeable. The color temperature is also cooler than the 6500K point, so some images with white backgrounds tend to look bluish.
The Viotek LinQ Touch also doesn't do well in gamma due to its 2.05 result which can make images look too bright or washed out. However, its maximum contrast ratio reached as much as 1100:1 which provided a superb grayscale output. The screen can still look grayish when used in the dark, but we think the gamma is more to blame this time around.
Another aspect where the Viotek LinQ Touch performed well is panel uniformity since there were no signs of imbalances or clouding on any of the quadrants. The test unit was free from visually evident backlight bleed as well, so there were no halos on any of the screen's edges. However, take this point with caution since IPS variants are always prone to the issues mentioned above.
The Viotek LinQ Touch is not great for gaming due to its slow pixel response time which commonly produced blurs and trailing. Even some movies suffered from ghosting, so playing fast-paced titles isn't recommended on this model. You can get away with casual games on devices like the Nintendo Switch, but it will not be flawless.
The Viotek LinQ Touch is compatible with FreeSync for smoother frames in graphics-heavy titles. G-Sync compatibility was not tested, but it's safe to say that it will not work due to the connectivity layout of the device. We couldn't measure input lag accurately, but the LinQ Touch was noticeably more sluggish than other portable monitors we've handled.
Thoughts on the Viotek LinQ Touch
The Viotek LinQ Touch's value proposition is fantastic if you simply want a bit more screen real estate for multitasking or entertainment on the go. This model is a well-designed piece of kit, although its connectivity layout has some kinks that you have to get used to. The product is more than reasonably-priced for a touch screen portable monitor, so it's one of the more practical buys out there.
However, the Viotek LinQ Touch does have deal-breakers like its poor image quality and pixel response time which produced blurring even if you are only watching movies. You also have to deal with more cables if you don't have a USB-C machine with power delivery, defeating the monitor's premise of convenience. The Viotek LinQ Touch is affordable, but it's haunted by flaws that will make you look elsewhere.
About the Author: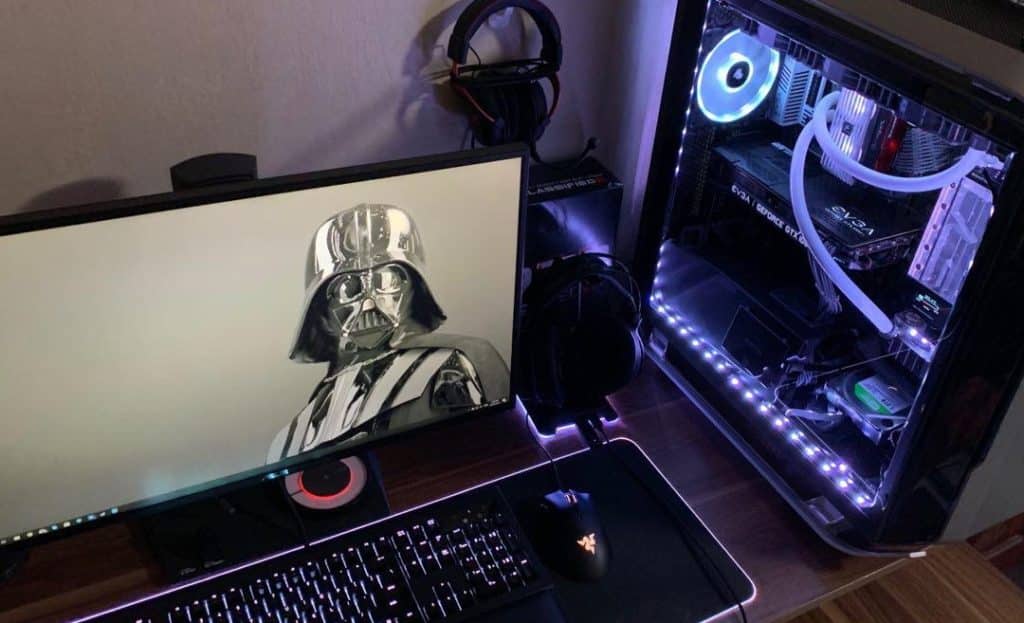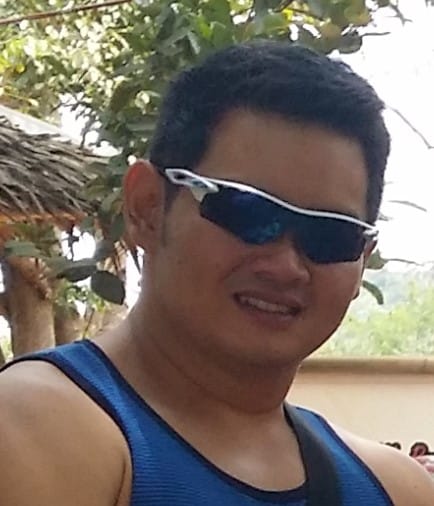 Paolo is a gaming veteran since the golden days of Doom and Warcraft and has been building gaming systems for family, friends, and colleagues since his junior high years. High-performance monitors are one of his fixations and he believes that it's every citizen's right to enjoy one. He has gone through several pieces of hardware in pursuit of every bit of performance gain, much to the dismay of his wallet. He now works with Monitornerds to scrutinize the latest gear to create reviews that accentuate the seldom explained aspects of a PC monitor.