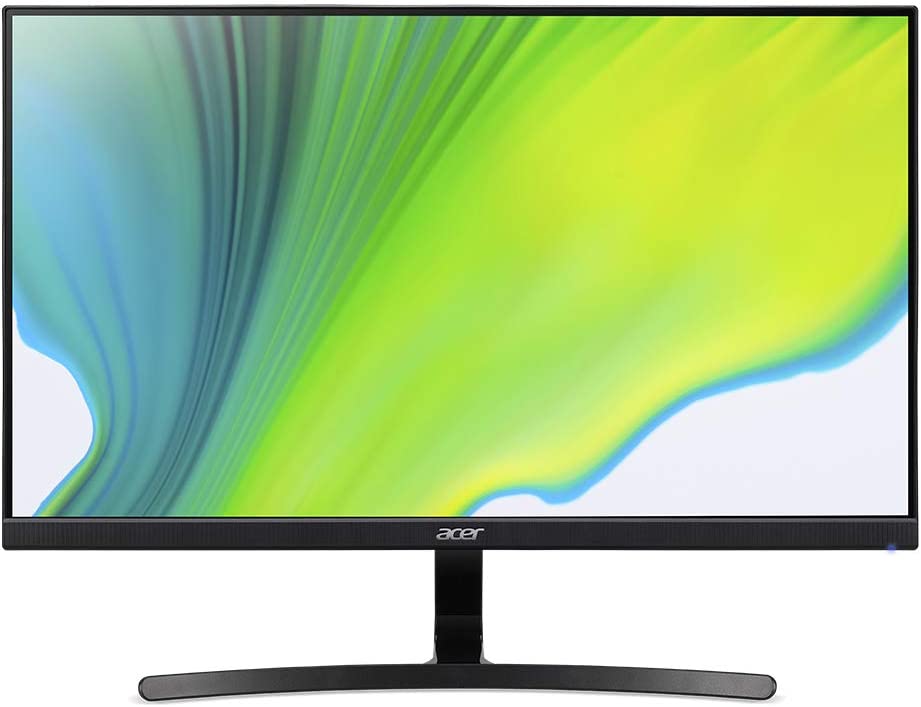 The Acer K273 is a suitable choice if you require a reliable and affordable PC monitor for home and office use. It has simple specifications by today's standards, but it is always exciting to discover if a budget monitor is a value-oriented winner. Let's take a closer look at the Acer K273 to know if it should be on your shopping list.

Acer K273 Specifications
Screen Size: 27 Inches
Resolution: 1920 x 1080p
Aspect Ratio: 16:9
Panel Technology: In-Plane Switching (IPS)
Refresh Rate: 75Hz
Response Time: 1ms VRB
Contrast Ratio: 1000:1 (Static)
Brightness: 250 cd/m²
Built-inSpeakers: Yes (2 x 2 Watts)
Stand: Height -No
Stand: Tilt – Yes
Stand: Swivel – No
Stand: Pivot– No
VESA Compatibility: Yes (100 x 100)
Connectivity: HDMI 1.4 x 1, D-Sub x 1, 3.5mm Audio Jack x 1
Dimensions (L x W x H): 24.49" x 17.87" x 8.23"
Weight: 9.92 lbs

Design and Features
The Acer K273 has a plain design, so it won't be easy to mistake it for a gaming variant like the Predator monitors. The monitor has a matte black finish, but it also has a glossy accent on the base so extra care not to scratch that will be necessary. The monitor has a bezel-free design, but there are thick inner borders on the panel.
It's not a gigantic monitor, but 27-inch models like this one can still overwhelm study corners and folding desks. It needs over 2 feet of width and around 8 inches of depth so it shouldn't be too much trouble if you have typical-sized peripherals. It weighs under 10 pounds so it should be easy to move around if you need to move around.
Its build quality is decent and it doesn't feel like it was cheaply made like many home and office monitors out there. The plastics are thick enough to prevent cracking, but there is some flex in the larger areas. The included stand keeps the monitor upright, but there is some wobbling if you accidentally nudge the screen or type too heavily.
The Acer K273 has an OSD joystick, three hotkeys, and a dedicated power button for your convenience. It's easier to use and tweak the monitor and its features, unlike other budget models that must make do with just the buttons. Our only complaint here is the power key, which is exactly like the others, so some might accidentally power down the monitor since there is no distinction between them.
The stand included in the package only offers tilt, so it feels limiting in some instances. It is understandable for budget models, but we'd like to see some height adjustment at least since the monitor is a prime candidate for office work. You can use a VESA mount but spending more for this model may put you in range of something better, like the Acer BR277.
Its connectivity layout is just as basic as well since it only has a slot each for HDMI 1.4 and VGA, along with a 3.5mm jack. That's all you will need for day-to-day use with a work PC, but another HDMI slot at least for a gaming system would be handy. It also doesn't have USB ports since those come with higher-priced models.
One thing the Acer K273 includes despite its budget-oriented nature is a pair of 2-watt speakers. They sound tinny and are unfit for entertainment purposes, but it's always nice to have an audio option if you don't want to spend more cash on another device. They are good enough for voice calls and some light background music, but they will never be as good as a cheap desktop speaker when clarity and volume level is concerned.
Display and Performance
The Acer K273 sports a 27-inch IPS panel with a 1920 x 1080 resolution, a 75Hz refresh rate, and a 1ms boosted response time. The backlight has a 250 cd/m2 rating while its contrast ratio is listed at 1000:1 like most IPS panels. This model doesn't have special features like HDR, but that's understandable since it's a budget model.
27-inch 1080p screens aren't very popular since their pixel density is lower than the smaller and more common variants. However, that also means that visibility and legibility will be better since small objects like letters appear bigger. Games and movies will still look good, provided that you don't sit too close to the screen.
The Acer K273 only produces 96% of sRGB, but that's acceptable for a home and office display even if it isn't the most vibrant. It's also inaccurate out of the box with a high deltaE average of 2.97 so it is not suitable for editing. However, most users will not have an issue with that since the errors are difficult to discern.
Calibrating the monitor reduced its dE average to 1.89 which is better and more balanced than the stock setting. However, its not a result that deserves an expensive colorimeter that costs more than the monitor itself. We recommend using the stock setting and the included presets instead since they are fine for the tasks that were intended for this model.
Its backlight reached 269 cd/m2 at 100% which lets it fight some glare in a well-lit room. However, its contrast ratio only reached 1081:1 at 80% brightness. It's incapable of deep blacks like most IPS panels, but that's a known flaw of the panel technology.
Its panel uniformity could also be better since there were light leaks at the top edge of the screen. They added clouding in dark scenes, but are mostly unnoticeable against a white or full-colored background. This flaw was caused by manufacturing tolerances, meaning not every K273 that comes out of the factory will have it.
The Acer K273 is capable of decent pixel response time despite its limitations in refresh rate and lack of gaming optimization. The screen only shows minimal blurring in fast-paced scenes, especially when you use its overdrive's second setting. We don't recommend using the maximum since it will induce visible overshoot which is worse than the original issue.
The Acer K273 is compatible with both FreeSync and G-Sync so you don't have to worry about tearing and stuttering. Its not absolutely essential for a low-refresh 1080p display, but it's always nice to have the option to activate it for extra heavy titles. Input lag sits at 9ms at 75Hz, so the monitor is still responsive enough for some gaming.
Thoughts on the Acer K273
The Acer K273 is a decent choice if you need a daily driver that won't cost an arm and a leg. Its IPS panel has great clarity and viewing angles despite not having the best gamut coverage and contrast ratio in the market. It is decent when it comes to durability and it has some features that you won't find on other budget models.
However, there are some deal-breakers you have to be mindful of before buying the Acer K273. The tilt stand and lack of DisplayPort can be annoying, especially if you are building a complex workstation or streaming setup. However, it's still a good choice since it's so cheap and it gets discounts from time to time.
Pros:
Affordable
Responsive Office Monitor
Speakers Included
Cons:
Limited Contrast
Tilt Stand
No DP and USB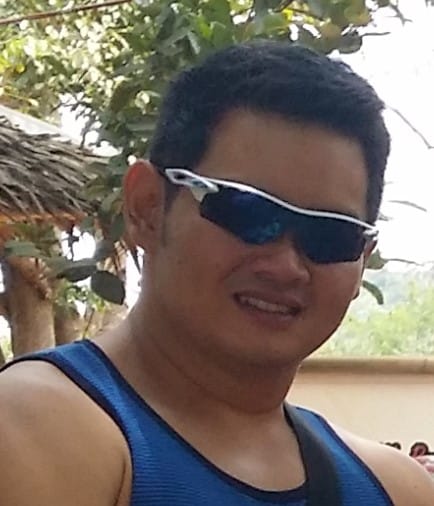 Paolo is a gaming veteran from the golden days of Doom and Warcraft. Since junior high, he has been building gaming systems for family, friends, and colleagues. High-performance monitors are one of his fixations; he believes that every citizen's right to enjoy one. He has gone through several pieces of hardware in pursuit of every bit of performance gain, much to the dismay of his wallet. He has also spent half a decade researching, reviewing, and writing about these products and now has over 1400 articles about the best gaming tech under his belt.