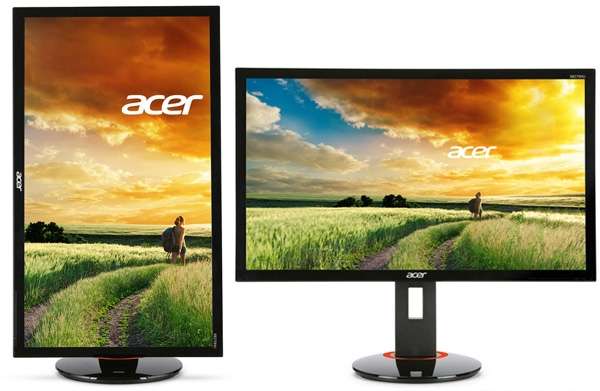 This monitor was announced way back in 2015 CES. At the time, it was an exclusive gaming monitor in 2016 that had incredible unheard of specs. The Acer XB270HU is still one of the best gaming monitors out there. Let's start with this monitors breathtaking spec sheet.
Most gamers pretty much have to choose between high refresh rate, high resolution, and color quality of the screen or a combination of those. We know that TN panels are the most responsive panel type, but you compromise the color accuracy and you don't get good viewing angles with TN. The ideal gaming monitor to have is a high refresh rate display with IPS panel.
The Acer XB270HU has a resolution of 2560×1440 which makes it a 1440p monitor. It has an AHVA panel which is essentially an IPS panel, but the only difference is that LG makes the IPS. The both have the same sort of characteristics including excellent color reproduction and viewing angles so you can treat it as an IPS panel, but it is actually an AHVA panel. It also has a refresh rate of 144 hertz which means when you are gaming on this monitor you will get the same benefits of high refresh rates that used to be exclusive for TN-based monitors. But for all intensive purposes, this is an IPS monitor with 144hz monitor which is amazing especially with that 1440p resolution (WQHD). There's one more great thing about this gaming monitor, which is the NVIDIA G-sync.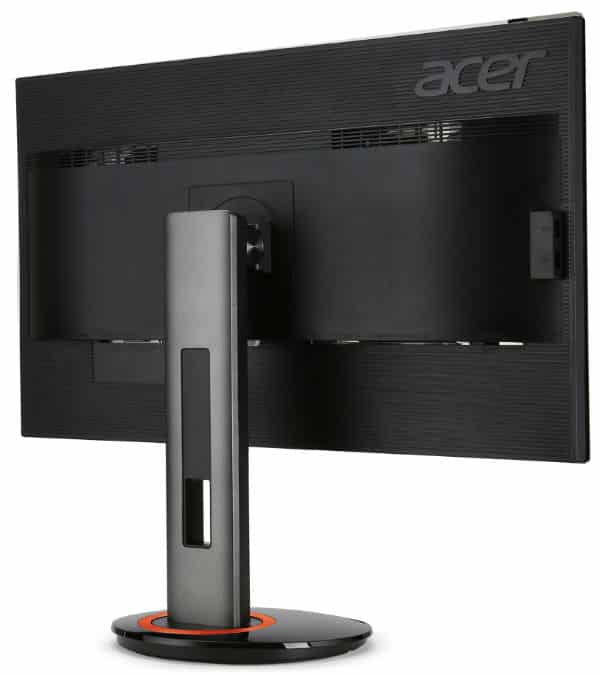 Now if you don't know what G-sync is, then you would want to know a little bit more about it. A G-sync monitor essentially locks the screen's refresh rate to your graphics card rather than your graphics card having to keep up with your monitor. It is your graphics card dictating what's going on so if you're seeing 48 frames per second in the game, your screen is refreshing at 48 frames per second rather than the standard 60 or 120 or 144-hertz static refresh rate that is usually the case. So in the paper, we can get an amazing gaming experience with this gaming monitor, but that doesn't necessarily mean we will be in reality.
We have now seen the spec sheet but what it is like to get it out of the box and start using it. We'll as soon as you get it out of the box you'll find it very easy to assemble. There is only one display port on this monitor because it is one of the earlier generations of G-sync monitors. Most of the time you will only use one display port, so this isn't an issue.
Once you get it on your desk, it looks somewhat plasticky, glossy black finish and the stand itself is a little bit wobbly. The Acer logo is just uninspiring, and the whole thing just doesn't look as expensive as it is. I don't say it's bad, the stand itself has all the functionality there is. You can tilt it, swivel it, pivot it; you can do everything you need to do. Acer has now started to implement great designs on their new gaming monitors with the predator series. Like all the other major gaming monitor brands, Benq, Asus and AOC. We are starting to get gaming products that look as good as they are on the spec sheet, so it is a shame that we didn't see that here. But it is of course mainly the panel itself we're interested in. The bezels on this monitor are relatively slim, which is a nice design feature.
So what is the real meat of this monitor like, what's the panel like. Once you turn on the screen on and connect it to the display port, you should calibrate it a bit. There are few adjustments you should tweak; the monitor is a little bit on the cooler color side. That is not too much of an issue for some people, but it's easy to go in there and change some of the settings. We have got physical buttons and I love physical buttons on a monitor, it gives a good tactile feedback. For the monitor menu, It's quite nice that it shows you the resolution and whether it's in G-sync mode.
The Gaming Performance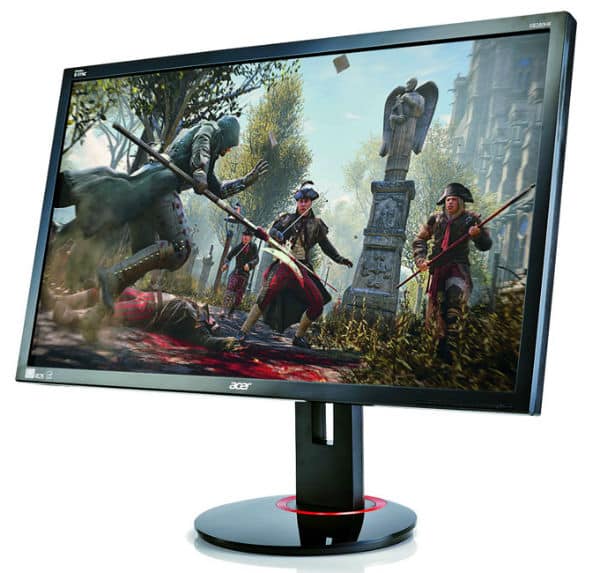 Now let's talk about the thing you're here for, the gaming performance. To put in one word, this is "ultimate" this is one of the best gaming monitors we have experienced. The movements are so smooth and having that IPS color reproduction makes the whole world of a difference, and it's all just so impressively put together in one the same monitor. You will understand what I am referring to when you sit and play on it yourself. Forget 4k monitors because for 4k displays you also need a graphics card that can drive it with 60hz. Another great thing is the G-sync, you're not going to get any tearing at all while playing on it. This G-sync monitor handles all of that.
I've been playing Batman since that game is sort of renowned for having frame rate drops and just generally not being particularly well optimized. But this G-sync monitor makes it a great experience, it is so much better in every single way the colors are amazing even the blacks are pretty good which is often a sort of weakness of IPS panels.
Looking at the other side of the coin, the pixel response time of 4ms is slightly higher than you get with the TN panels in this price range. I haven't noticed anything wrong regarding fluidity and ghosting. But if you're a competitive gamer then you should probably get the highest responsiveness from your panel which would be a TN.
For everyone else you're gonna have an amazing experience with this monitor. It doesn't matter whether you are playing Assassin's Creed Unity or some other demanding game your gaming experience is going to be fantastic.
General purpose use of this 1440p G-sync IPS monitor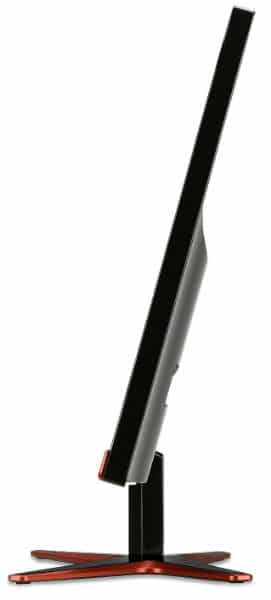 Now that we have looked at the gaming side of it let's talk a bit more about the general use. General use actually as you'd expect is excellent. Because you've got the nice 144 smoothness associated with the desktop and just using it is very pleasant, but I did notice a small problem regarding the general uniformity of the monitor. This wasn't a big issue at all, but when you pay this amount of money on a monitor, it is worth mentioning. I didn't have any dead pixels on the monitor I reviewed, but I know some people have reported issues with things like these. But these are related to many screens and mostly occurs in the transportation process. Other than those small issues the Acer XB270HU is a top monitor for gaming, productivity and just general use. It doesn't matter whether you're going to be on Facebook, work on web development or do color critical work. It is going to perform well at all those tasks. Usually, when a monitor is very responsive and perfect for gaming, then it is not ideal for other purposes, but this is not the case with the Acer XB270HU. One major problem with this monitor is the price but assuming that this is gonna last for the next years this shouldn't hold you back.
It is exciting to see where we're going, if we think this time 2 or 3 years ago we just had boring monitors but the market is exploding with high technologies in these times.