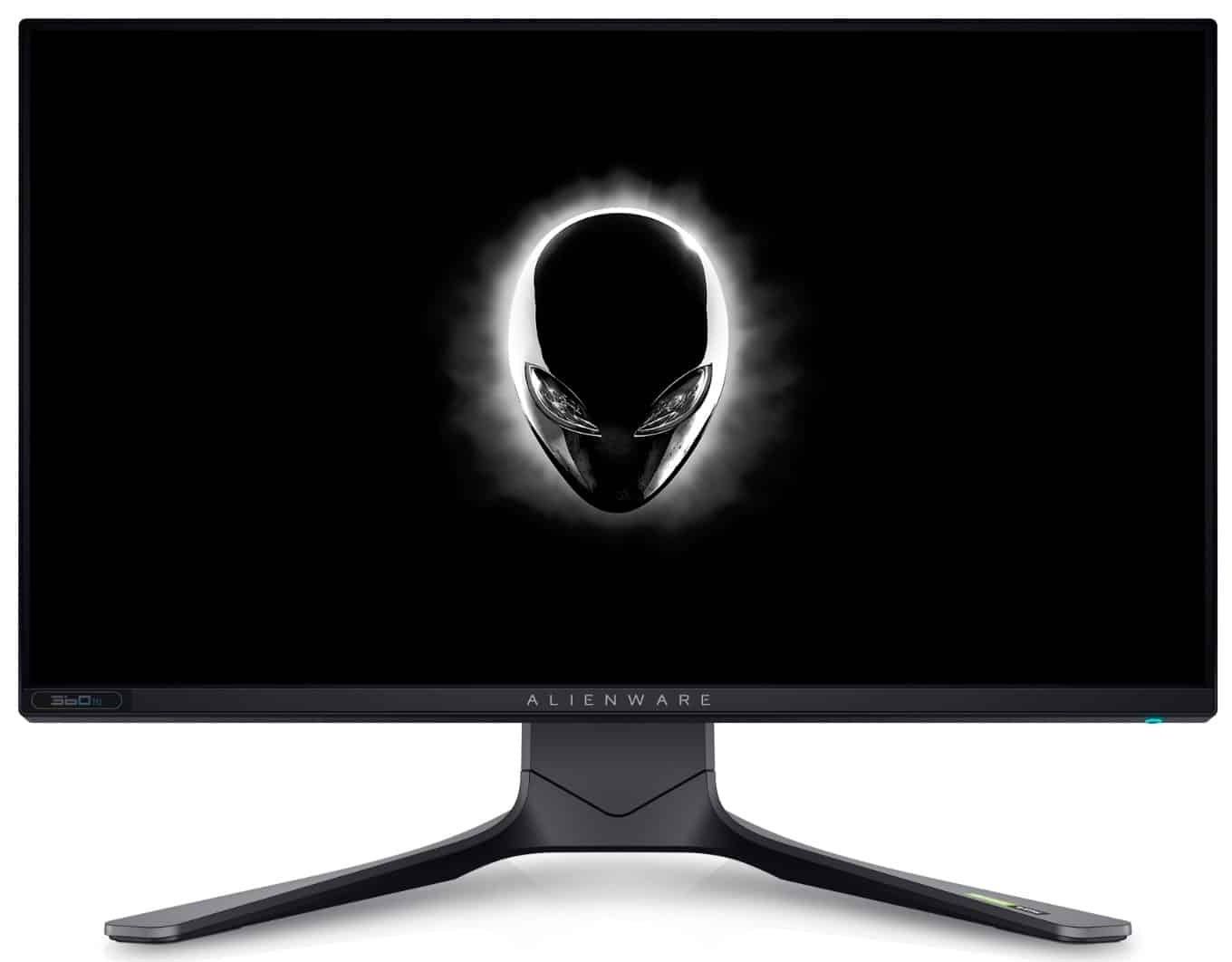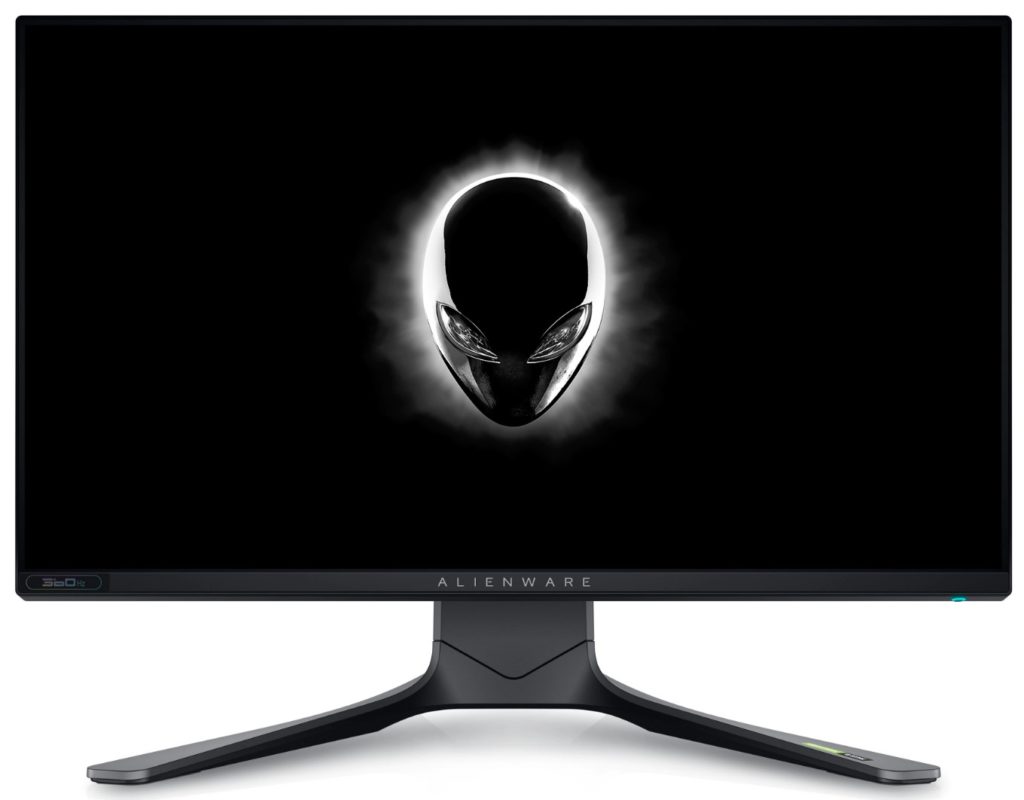 The Dell Alienware AW2521H is an ultra-fast IPS gaming monitor designed for the seasoned E-Sports veteran who doesn't compromise when it comes to performance. It offers smooth visuals and blur-free performance wrapped in an attractive shell that doesn't fail to impress. The Alienware AW2521H is a premium gaming monitor with an equally opulent price point, so let's check out if it's worth your hard-earned cash.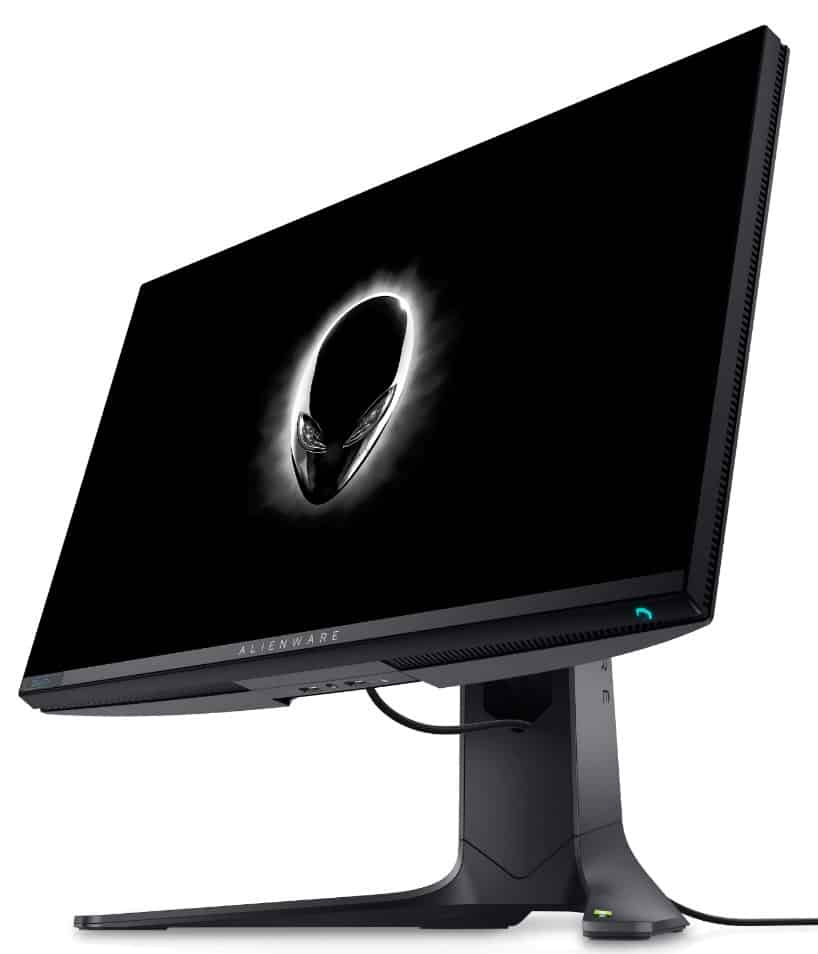 Alienware AW2521H Specifications
Screen Size: 25 Inches
Resolution: 1920 x 1080 Full HD
Aspect Ratio: 16:9
Panel Technology: In-Plane Switching (IPS)
Refresh Rate: 360Hz
Response Time: 1ms
Contrast Ratio: 1000:1 (Static)
Brightness: 400 cd/m2
Built-in Speakers: No
Stand: Height – Yes
Stand: Tilt – Yes
Stand: Swivel – Yes
Stand: Pivot – Yes
VESA Compatibility: Yes (100 x 100)
Connectivity: DisplayPort 1.4 x 1, HDMI 2.0 x 2, USB 3.2 Gen1 x 4, 3.5mm Jack x 2
Dimensions with Stand (WxHxD): 21.90" x 20.71" x 9.92"
Weight: 15.81 lbs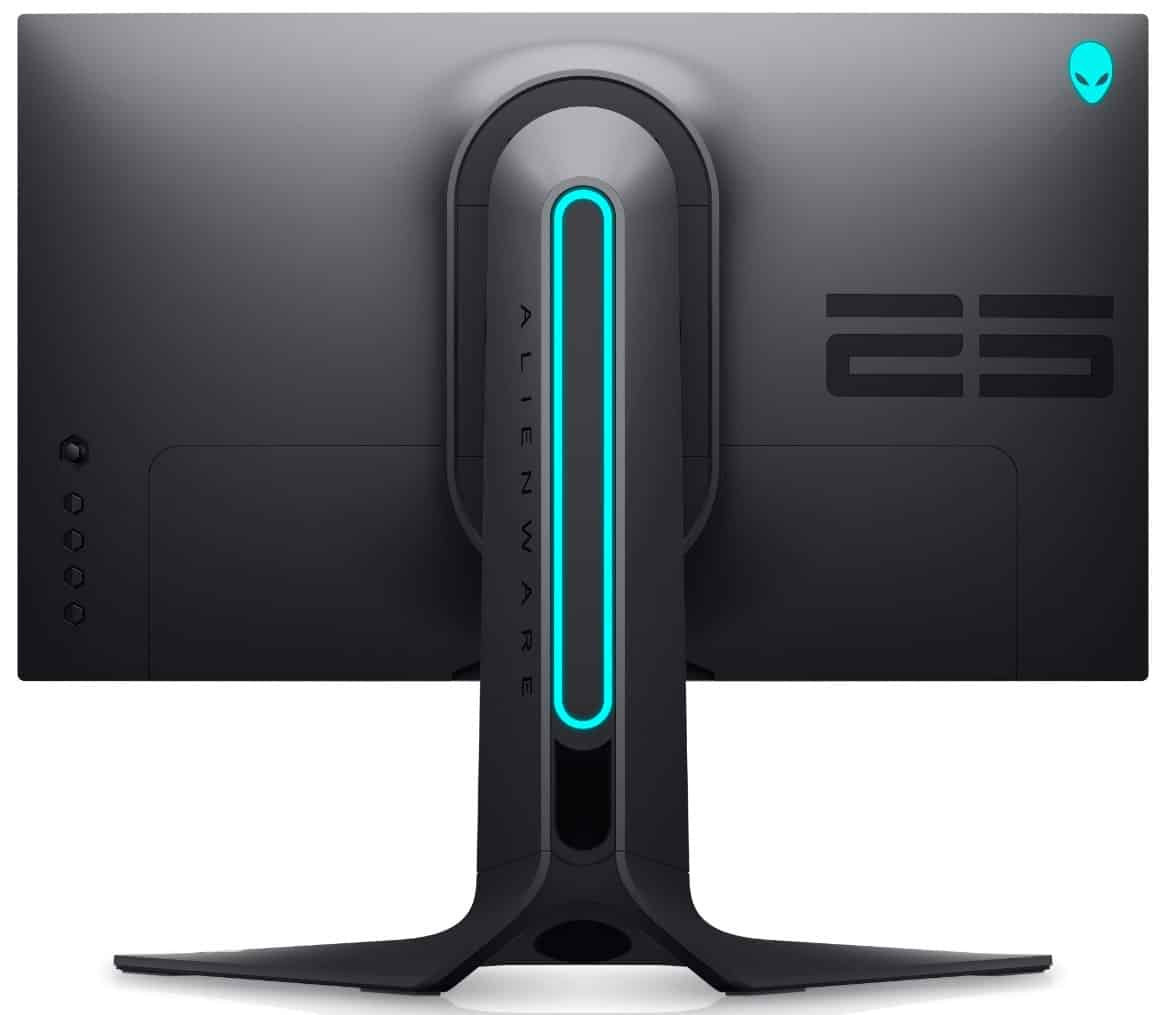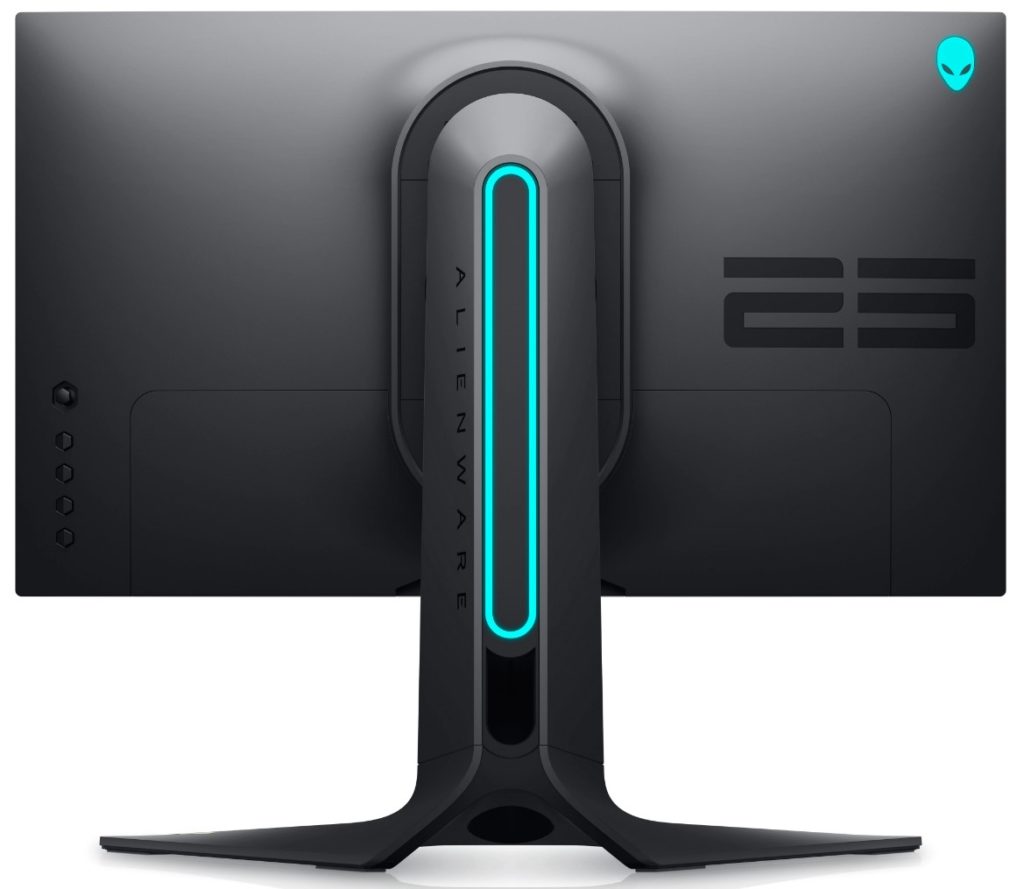 Design and Features
The Alienware AW2521H is a lot like the AW2521HF, but this model is clearly a cut above the latter when it comes to its specs. This model also comes in either Lunar Light or Dark Side of the Moon colorways so you can mix it in with a themed setup. The display area is bezel-free on three sides, so the view is maximized with very minimal disturbance.
25-inch monitors are pretty standard nowadays, but the Alienware AW2521H isn't the most compact in its class. The stand's V-shaped base needs ten inches of depth, but at least it leaves a lot of room in between the two pegs. The monitor's unique shape is to blame, but it's what gives the product its distinct Alienware identity.
The Alienware AW2521H is part of Dell's premium portfolio, so it isn't surprising that it features fantastic build quality. The plastic panels are thick and sturdy, and you can feel that they match each other perfectly to avoid flexing or uneven gaps. There are no cosmetic defects and the stand remains perfectly still even when the user is rigorously gaming or typing.
The Alienware AW2521H also has RGB LEDs on the spine of its stand and the Alienware logo at the back of the chassis. The lights are bright enough to cast a gentle glow on your setup but you have to place it against a wall to make the light more noticeable. You have the brand's AlienFX app to manipulate the LEDs, but the bad news is it doesn't synchronize with external RGB ecosystems like Razer Chroma or Asus Aura.
The Alienware AW2521H uses an OSD joystick that's accompanied by four hotkeys for your convenience. The layout is located at the lower corner behind the chassis, so you can easily reach for it and adjust a setting on the fly. OSD buttons are inexcusable at this price range, so we're glad Dell and Alienware added this into their design considerations.
The massive stand for the Alienware AW2521H which keeps it steady is also flexible since it offers tilt, swivel, pivot, and height adjustments. You can swap it out in favor of a VESA mount, but we think it's only necessary for specific instances. Keep in mind that you lose the aesthetic value of the monitor if you use it without that part, and we're almost sure that a chunk of the price you pay went to it so you might as well use it.


The Alienware AW2521H also features a lot of connectivity options for your convenience, starting with its DisplayPort 1.4 and two HDMI 2.0 video inputs. You also get four USB 3.2 Gen1 slots, two of which are located under the bottom bezel in a hub along with a headphone jack. These two slots have special features, with one of them capable of Nvidia Reflex Latency Analyzer and the other offering fast charging.
Sadly, there are no speakers with the Alienware AW2521H that can complete its package. It is forgivable that the company did not build these into the monitor, but it's a chance to provide an upgraded set that's good enough for gaming like what BenQ does with its EX monitors.
Display and Performance
The Alienware AW2521H boasts a 25-inch IPS panel with a 1920 x 1080 resolution, a searing 360Hz maximum refresh rate, and a 1ms response time. The backlight is rated to go up to 400 cd/m2, but the contrast ratio is limited to 1000:1 like most IPS panels. This model doesn't advertise VESA's HDR standards, but it is an HDR10-compatible gaming monitor.
Most users won't have to struggle with the Alienware AW2521H when upgrading since it still offers a familiar 1920 x 1080 resolution. It isn't the sharpest, but it's easy to use for reading and it will not squeeze the life out of your GPU for very high framerates. Take note that you need a very powerful processor as well at this resolution to get the most frames out of your GPU.
The Alienware AW2521H covers 98% of sRGB and around 80% DCI-P3 which means it is not the most vibrant, but it still is great for gaming. However, it features fantastic accuracy right out of the box with a dE average of 1.12. The color temperature slightly exceeds the 6500K point, but it's ready for gaming as soon as you plug it in.
Calibrating the Alienware AW2521H can lower the dE average to around 0.50, but we don't think it is worth it for gaming purposes. Using a colorimeter can correct the already very minor flaws, but it's already good to go thanks to Aliernware's fantastic factory calibration. Of course, you can tweak it if you already have the gadget, but spending more on it isn't practical judging from these results.
The Alienware AW2521H can get blindingly bright, reaching as much as 460 cd/m2 in some instances. The contrast ratio hits 1320:1 at 50% brightness which is excellent for an IPS panel and comparable to the other top picks out there. However, the screen's black luminance can still look washed out when viewed at night, but that's natural for IPS anyway.
Panel uniformity for the Alienware AW2521H is decent save for when an all-black image is displayed on the screen. There is some noticeable clouding on the top corners of the monitor, but it's gets covered when a full-color image is on display. Take note that this aspect varies between every unit, so there are better and worse ones out there.
The Alienware AW2521H is a lightning-fast gaming monitor so you wouldn't see any kind of blurring at its max refresh rate. Setting the overdrive to its Fast level is the best solution that lets you enjoy a screen without any noticeable persistence or blurring. The higher boost levels will add overshoot, so they are useless if you are after a pristine screen in fast-paced scenes.
The Alienware AW2521H is a G-Sync exclusive gaming monitor which is understandable since Nvidia played a significant role in developing the 360Hz genre. However, The Asus PG259QN works with FreeSync, so we're hoping to see a future firmware update that will unlock it. Input lag sits at slightly under 2ms, making this model one of the fastest in the current market.
Thoughts on the Alienware AW2521H
The Alienware AW2521H is a fantastic choice for E-Sports fans since it's incomparably fast except for one other monitor, the PG259QN. The monitor offers a color-accurate IPS panel out of the box that doesn't show signs of blurring or ghosting which makes it fantastic at fast-paced games like CSGO or even Warzone. It is also one of the best-looking display products out there, making it a great centerpiece for your sophisticated battle station at home.
The Alienware AW2521H is excellent and all, but it is prohibitively expensive for many and it isn't widely available yet at the time of this review. However, if it becomes available via the links above and below or if you spot it in the wild, we highly suggest you grab it right away. It's one of the best competitive gaming monitors hands down, especially when performance is concerned.
Pros:
Extremely Fast Competitive Gaming Monitor
Excellent Default Accuracy and Image Quality
Useful Connectivity Features
Excellent Design with RGB
Very Low Input Lag and Blur-Free
Cons:
Expensive
Limited Availability (At the Time of Review)
Only Works with G-Sync
About the Author: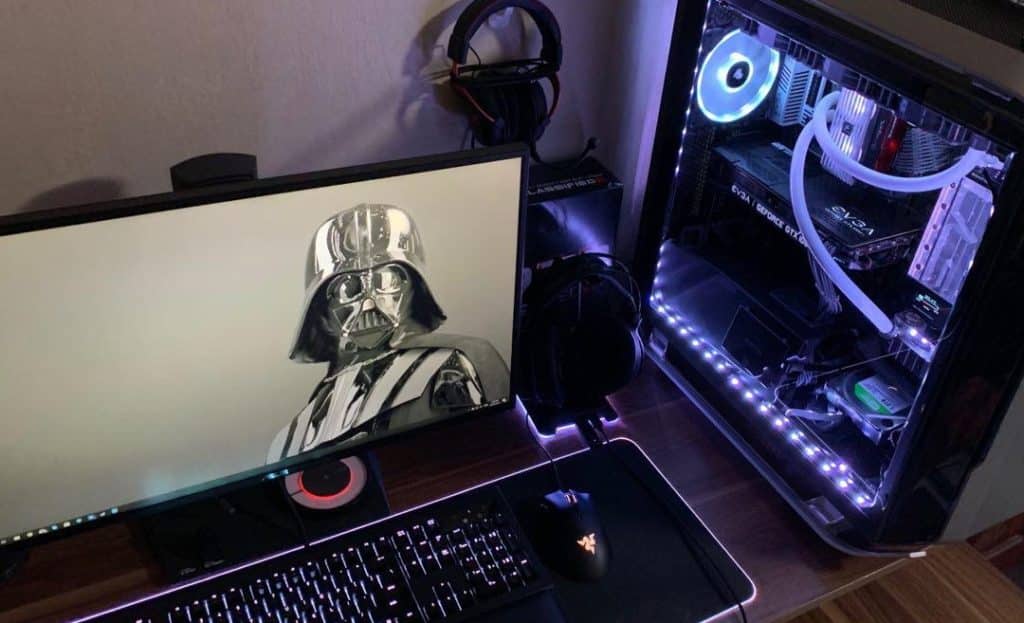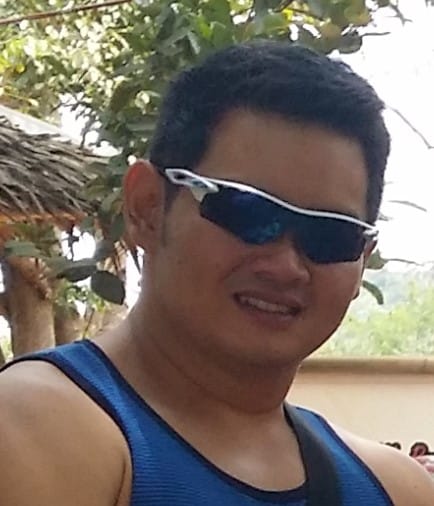 Paolo is a gaming veteran since the golden days of Doom and Warcraft and has been building gaming systems for family, friends, and colleagues since his junior high years. High-performance monitors are one of his fixations and he believes that it's every citizen's right to enjoy one. He has gone through several pieces of hardware in pursuit of every bit of performance gain, much to the dismay of his wallet. He now works with Monitornerds to scrutinize the latest gear to create reviews that accentuate the seldom explained aspects of a PC monitor.