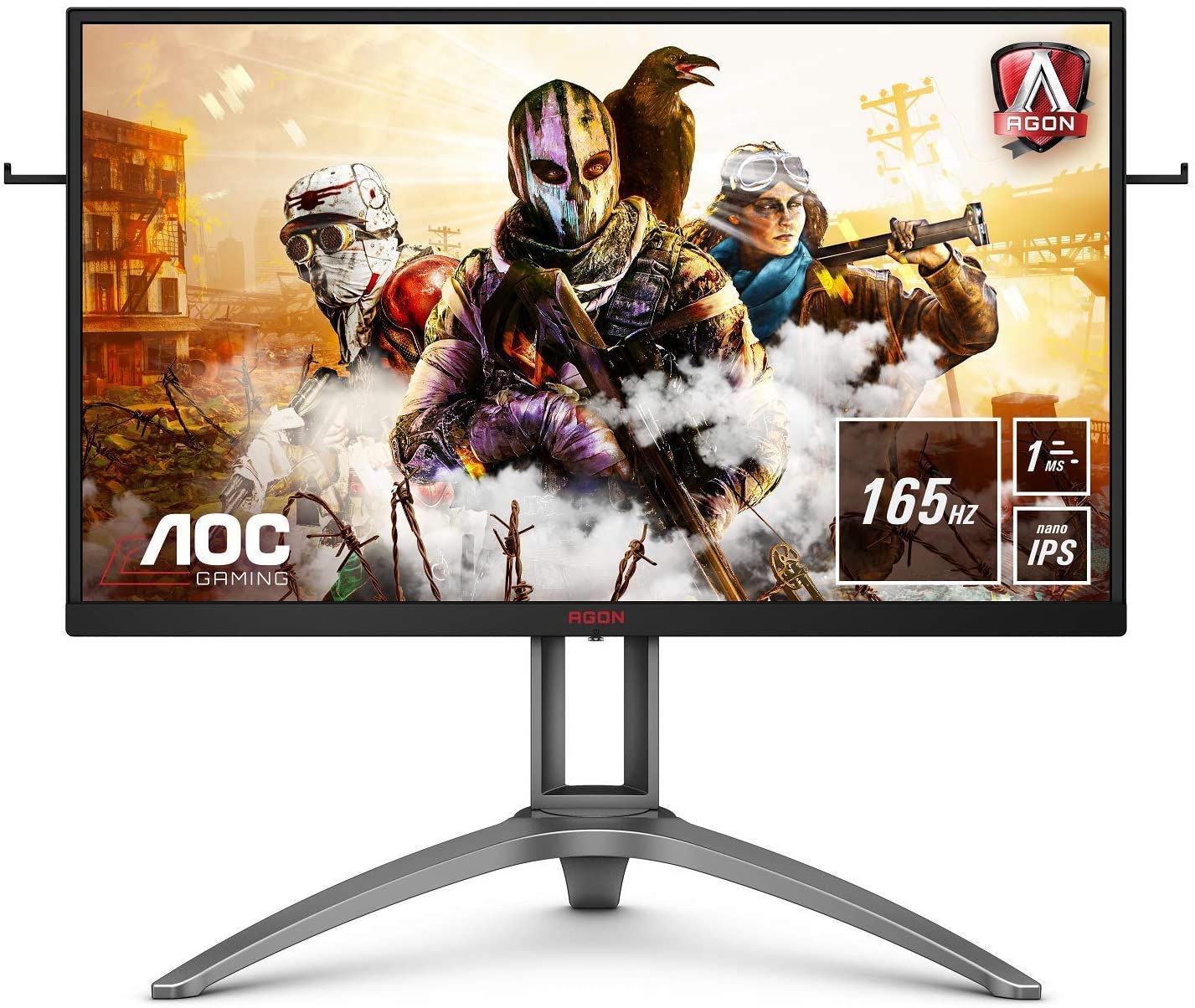 The AOC Agon AG273QXP offers a more refined gaming experience than its popular budget-oriented siblings. This model features a 165Hz QHD Nano IPS panel with popular specifications and attractive extra features. Let's take a closer look to know if going up a tier to get the AOC Agon AG273QXP is worth the higher cost.

AOC Agon AG273QXP Specifications
Screen Size: 27 Inches
Resolution: 2560 x 1440 QHD
Aspect Ratio: 16:9
Panel Technology: In-Plane Switching (IPS)
Refresh Rate: 170 Hz
Response Time: 1ms
Contrast Ratio: 1000:1 (Static)
Brightness: 400 cd/m²
Speakers: No
Stand: Height – Yes
Stand: Tilt – Yes
Stand: Swivel – Yes
Stand: Pivot – Yes
VESA Compatibility: Yes 100 x 100
Connectivity: DisplayPort 1.4 x 2, HDMI 2.0 x 2, USB 3.2 x 3, 3.5mm Jack x 1
Dimensions with Stand (WxHxD): 24.15" 22.14" x 10.53"
Weight 16.64 lbs

Design and Features
The AOC Agon AG273QXP sports the signature Agon aesthetic which still looks great against its competitors that went with a minimalist appeal. The monitor has a matte black chassis mated to a metal stand which sets it apart from the plasticky G2 variants. The display is bezel-free on three sides so you get the impression that it's a larger display even if panel borders are still present.
27-inch monitors aren't too big, but the AOC Agon AG273QXP's stand gets in the way of that fact. The device needs almost a foot of depth when fully assembled, although its base is floating so only the tips of its feet touch the table. That's not a problem with smaller peripherals that you can place in between, but it might push off deep keyboards with wrist rests and special shapes.
Build quality for this model is unquestionable thanks to its premium craftsmanship and materials. There is no sign of structural or material weaknesses and there are no cosmetic defects like scratches when it was unboxed. The stand is very stable and firm so the display won't sag or wobble while you are enjoying your favorite titles.
The AOC Agon AG273QXP also has an RGB LED ring at the back for added gaming flair and decoration. What we like about it is its brilliant output which manages to spread a bias light which helps with keeping your eyes comfortable and safe during extended use. What we think it needs is compatibility with RGB ecosystems so its color and theme can be matched to the user's other gaming gear.
You also get an OSD joystick with the AOC Agon AG273QXP so you can easily access its feature-rich OSD. It takes some time to get used to the gestures and their functions, but it's still considerably better than clunky OSD buttons. Older Agon monitors included a remote with hotkeys, but we think it's an unnecessary add-on for most users.
The metallic stand included with the package offers tilt, swivel, pivot, and height adjustments for your convenience. It's quite easy to get a comfortable viewing angle with it, plus you don't have to worry about sagging and wobbling. You can also use VESA mounts, but it's only necessary if you need the space or if you have multiple monitors.
The AOC Agon AG273QXP also has a unique connectivity layout since it has two slots each for DisplayPort 1.4 and HDMI 2.0. It can be used for a multitude of devices including gaming consoles, but it clearly lacks USB-C for popular workstation laptops like the MacBook Pro. It could also use more USB ports since it only has two with USB 3.2 speeds, but that's more than enough in most cases.
The AOC Agon AG273QXP doesn't have speakers, but that's okay since this is a gaming-oriented product. Most of its users will prefer headsets for better immersion and focus anyway, so built-ins won't get much use. However, they can be useful for productivity purposes or as a backup when those padded earcups begin to get hot and sweaty.
Display and Performance
The AOC Agon AG273QXP sports a 27-inch Nano IPS panel with a 2560 x 1440 resolution, a 170Hz refresh rate, and a 1ms boosted response time. The backlight has a 400 cd/m2 maximum while the contrast ratio is still at 1000:1 like most IPS panels. This model is certified for HDR 400 and has factory color-correction according to AOC, but we all know the latter is more important and significant for your visual experience.
27-inch 1440p monitors are the current sweet spot since it's fairly easier now to get high framerates while enjoying a crisper screen altogether. It is not as demanding as 4K, but you still get a noticeable upgrade in screen space and sharpness. Productivity, on the other hand, doesn't suffer too much since text and small objects are still legible even if scaling isn't used.
The AOC Agon AG273QXP renders more than 100% sRGB and around 95% DCI-P3 thanks to its Nano IPS technology. Its default accuracy could be better since the deltaE average is at 2.43, but that's quite decent already for gaming and daily use. Most users won't need to calibrate this display for its primary usage, so only a few tweaks to its settings such as adjusting the brightness will be necessary.
Calibrating the AOC Agon AG273QXP dropped its dE average to 0.89 which makes it suitable for color-critical work. However, colorimeters aren't always accessible, and they are an unnecessary cost unless you are into editing or color-critical work. The monitor has a fairly accurate sRGB mode which you can use, but it locks out important settings like brightness when it's active.
Its backlight managed to reach 360 cd/m2 in SDR, but it increased to a peak of 431 cd/m2 when HDR was active. However, its contrast ratio is quite underwhelming at 876:1 at 50% brightness, making it incapable of producing deep blacks like VA and OLED types. This limitation is quite common on Nano IPS panels and it's quite known and accepted in the monitor and TV world.
Panel uniformity for the AOC Agon AG273QXP sample was excellent since there were no considerable backlight leaks and clouding issues. The screen had some deviances in the backlight's spread, but it was mostly unnoticeable while gaming. take note that this aspect varies between every unit, so there are worse ones out there.
Its pixel response time is even more impressive since blurs and smudges barely happen in fast-paced scenes. Setting the overdrive to its Weak or Medium level provide the best results, with the latter offering a slightly cleaner screen at the expense of very minuscule overshoot. We'll leave the choice to you since it's part of owning new gaming gear to test them out and play around with their capabilities.
The AOC Agon AG273QXP is compatible with both FreeSync and G-Sync so you don't have to stay with one GPU brand. This feature is a must-have nowadays since the GPU market is quite unstable in both pricing and supply. Input lag sits at 4ms at 170Hz so there is no need to worry about delays while gaming.
Thoughts on the AOC Agon AG273QXP
The AOC Agon AG273QXP is an excellent choice if you want a premium gaming display with an excellent screen and attractive package. It's priced higher than popular picks like the Asus VG27AQL1A, but it is still a reasonable purchase considering the 240Hz models cost $800 or more. That extra cost pays for a vibrant and accurate screen, plus some gaming goodies like RGB and a fast pixel response time.
We only have a few complaints with this model, but most of them like the low contrast ratio are natural for the panel type. It could also use more extra features like premium speakers and more USB ports considering its price is higher. However, we still think that it's a great buy since performance will always trump add-ons when it comes to all electronics.
Pros:
Great Image Quality and Accuracy
Attractive Design with RGB
FreeSync Compatible
Fast Nano IPS Panel
Cons:
Large Stand
Limited USB Ports for a Premium Model
Mediocre Contrast
Dismal HDR Performance
About the Author: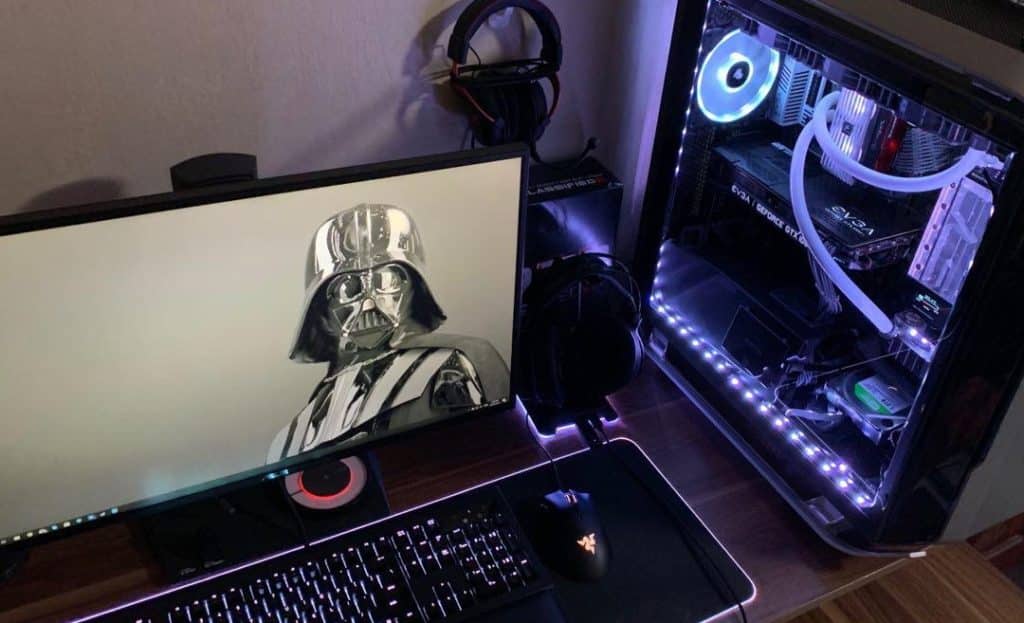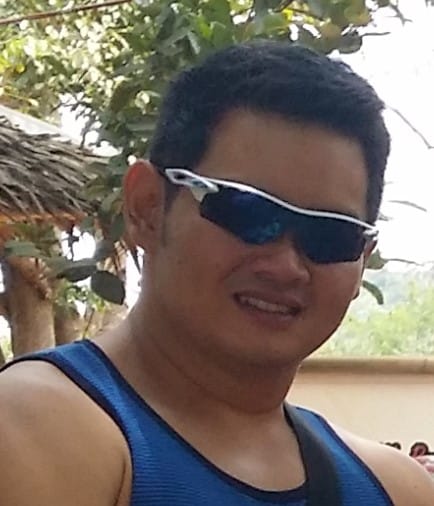 Paolo is a gaming veteran since the golden days of Doom and Warcraft and has been building gaming systems for family, friends, and colleagues since junior high. High-performance monitors are one of his fixations and he believes that it's every citizen's right to enjoy one. He has gone through several pieces of hardware in pursuit of every bit of performance gain, much to the dismay of his wallet. He now works with Monitornerds to scrutinize the latest gear to create reviews that accentuate the seldom explained aspects of a PC monitor.