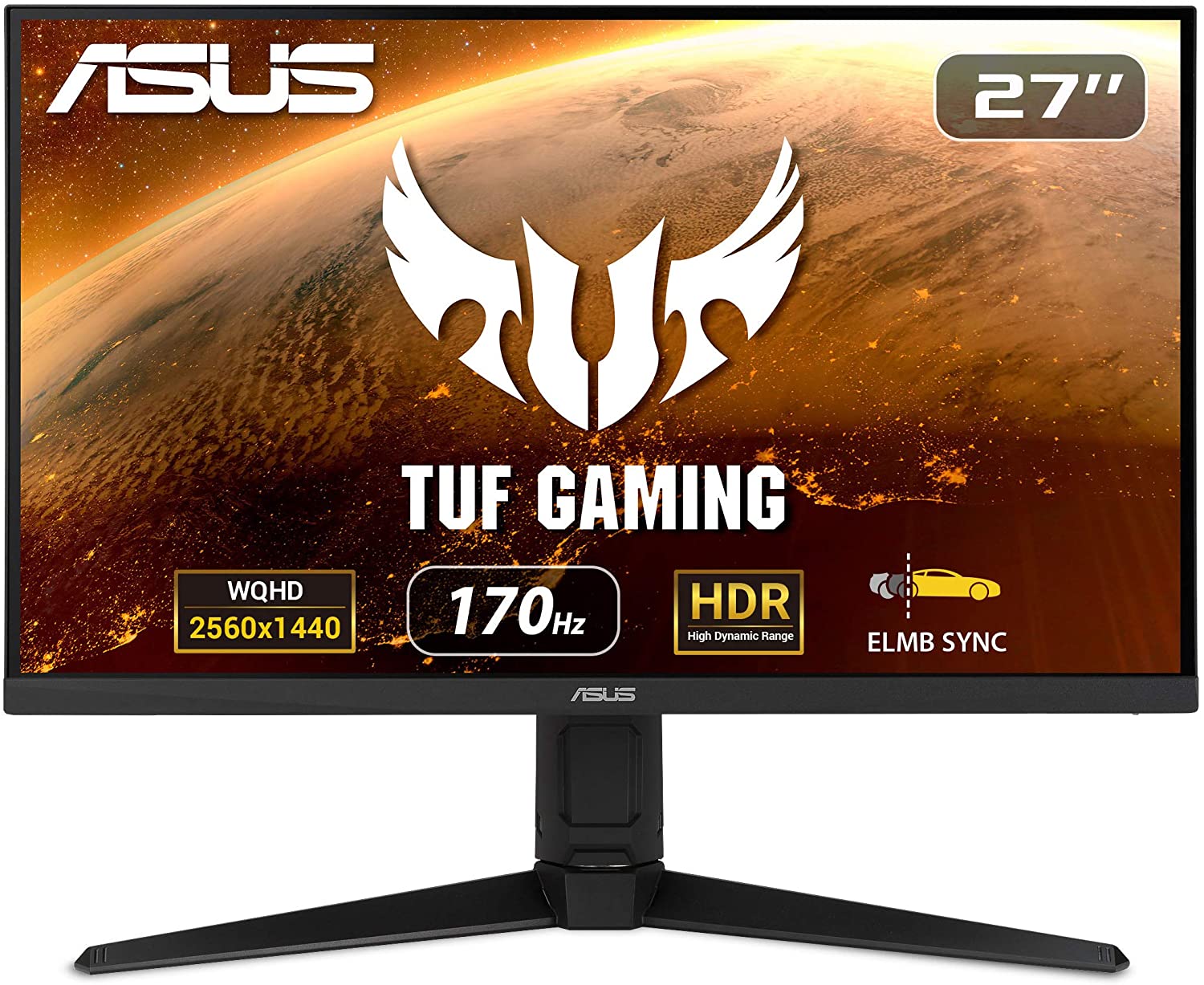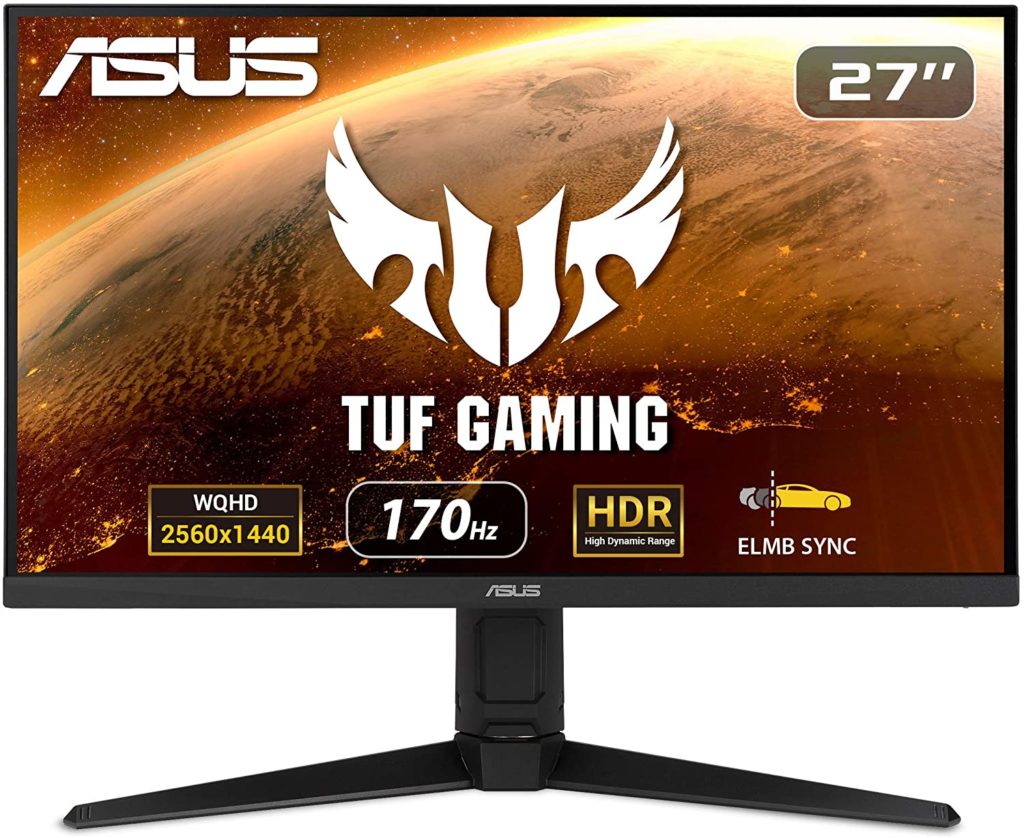 The Asus VG27AQL1A is an improved successor for the superb VG27AQ that comes with better fine-tuning and a revamped design makes the upgrade more worthwhile. However, these boosts also come at a $50 premium that isn't too big but can buy you another piece of equipment for gaming. Let's check out if the Asus VG27AQL1A is a worthy upgrade to its predecessor or if it is the next best QHD monitor you need to step up your gaming experience.

Asus VG27AQL1A Specifications
Screen Size: 27 Inches
Resolution: 2560 x 1440 QHD
Aspect Ratio: 16:9
Panel Technology: In-Plane Switching (IPS)
Refresh Rate: 170Hz
Response Time: 1ms MPRT
Contrast Ratio: 1000:1 (Static)
Brightness: 400 cd/m²
Speakers: Yes(2 x 2 Watts)
Stand: Height -Yes
Stand: Tilt – Yes
Stand: Swivel – Yes
Stand: Pivot – Yes
VESA Compatibility: Yes (100 x 100)
Connectivity: HDMI 2.0 x 2, DisplayPort 1.2 x 1, USB 3.0 x2, 3.5mm Jack x 1
Dimensions (W x H x D): 24.21" x 15.95" x 8.57"
Weight: 14.55 lbs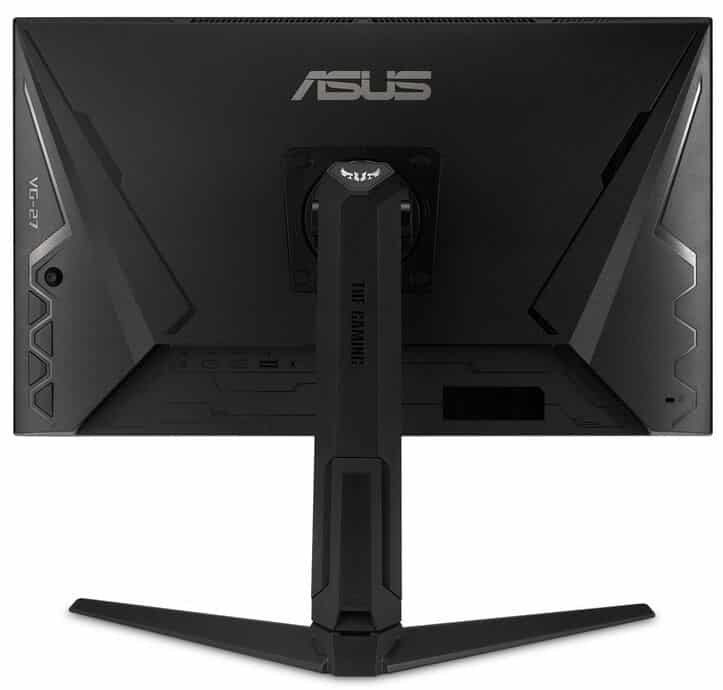 Design and Features
The Asus VG27AQL1A boasts a revamped design that doesn't stray too far from the classic look like the Strix monitors. The monitor has a matte black chassis that is easy to maintain with a look that is still strictly Asus. This model separates the TUF Gaming identity from the brand's other products which mostly looked similar apart from a few accents here and there.
The Asus VG27AQL1A is bezel-free on three sides, giving you the perception that the screen is bigger than it actually is. This makes the monitor ideal for multi-monitor setups while also looking more modern than its predecessor. However, there still is an inner border due to the dual-stage design, although we don't think it is disturbing at all.
The monitor has also grown a bit in size and weight, but most of that is because of the new stand. Its footprint is still within reasonable limits, but it now has a boomerang shape instead of the squarish one on the VG27AQ. The main chassis is noticeably thinner as well, so its easier to mount to a wall and it won't stick out.
Asus never failed our expectations when it comes to build quality since the Asus VG27AQL1A is just as well made as its other products. The plastics are thick and sturdy and there are no cosmetic defects on every corner of the product. The stand also doesn't wobble, so even heavy typers won't get disturbed during a heated session of document processing or intense gaming.
The control layout for the Asus VG27AQL1A is easy to use, especially if you are already familiar with the brand's display products. It includes a multi-directional joystick for the OSD along with some shortcut keys for the monitor's extra features such as its filters and overlays. It is very convenient to use and easy to use, so even new users won't struggle with it when trying to adjust something as simple as the backlight.
The firm yet flexible stand on the Asus VG27AQL1A offers tilt, swivel, pivot, and height adjustments for your convenience. We found it easy to set a preferred view angle, and its worth noting that it won't droop or change position after some time. You can also opt for VESA mounts with this model, but its unnecessary to us unless you need to save space or are building a multi-display array.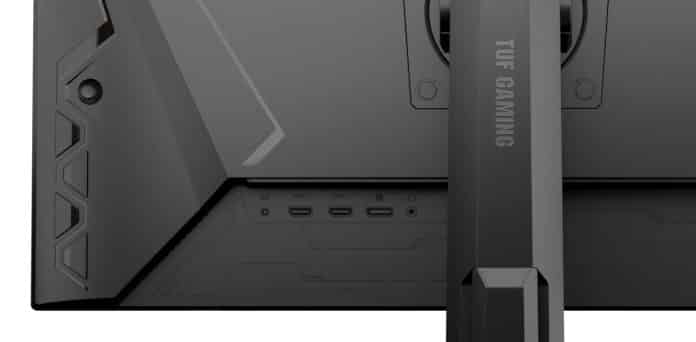 Connectivity isn't bad or limited on the Asus VG27AQL1A, but it limits valuable extras such as USB ports to only 2 slots. The layout at the rear includes DisplayPort 1.2 and two HDMI 2.0 ports, along with a 3.5mm jack for headphones. That's all you will need for your gaming PC and up to two gaming consoles, but we'd like to have a bit more for extra value considering the monitor is almost $500.
The Asus VG27AQL1A also includes a pair of built-in speakers, but Asus did not upgrade it to something considerably better like the MX models. It is still limited to two watts per channel, so you can't get bassy or detailed sound that games demand with them. They are handy for work from home use such as teleconferencing, but even movies sound bad as soon as you turn up the volume.
Display and Performance
The Asus VG27AQL1A boasts a 27-inch IPS panel with a 2560 x 1440 resolution, a 170Hz maximum refresh rate, and a boosted 1ms MPRT response time. The backlight gets an upgrade to 400 cd/m2, while the contrast ratio is still at 1000:1 like most IPS panels. The backlight now pushes the monitor into DisplayHDR 400 territory, but it still cannot provide true HDR visuals due to the lack of a locally dimming array.
The pixel density on the Asus VG27AQL1A is the current sweet spot between sharpness and visibility. You don't have to suffer through microscopic text when processing documents or browsing, but games will noticeably look crisper and more detailed. QHD is more taxing on your GPU, but you can reduce post-processing effects like Anti-Aliasing without sacrificing the graphics versus a 1080p screen.
One of the biggest upgrades of the Asus VG27AQL1A is its wider gamut coverage which reaches as much as 124% sRGB and around 96% DCI-P3. You'll also be pleased to know that the color accuracy out of the box is spot-on, sitting with a deltaE average of only 0.53 which is already suitable for professional use. the monitor is almost exactly on the 6500K point, so the screen looks balanced even when viewing white backgrounds.
We didn't calibrate the Asus VG27AQL1A since it was already good as it is, so most would only need to adjust the brightness to start using it. It also comes with a few filters for different genres which aren't as accurate as the default setting, but nice enough to play around with.
The Asus VG27AQL1A's backlight only slightly exceeded its rating at 405 cd/m2, while its contrast at 50% brightness only reached 1070:1. The latter isn't particularly bad for IPS panels, but other IPS models have easily breached the 1100:1 and 1200:1 mark. This means that the screen can still look washed out or grayish when used with the lights out, especially when games or movies with dark scenes are on display.
HDR performance for the Asus VG27AQL1A isn't particularly impressive due to its limited contrast and backlight function. The only noticeable boost you get is with a compatible game's vibrancy, but the deeper range or definition isn't there. It performs just like any HDR 400 model out there, so we don't recommend buying it for its promise of HDR visuals alone.
Panel uniformity for the Asus VG27AQL1A is decent since the screen did not exhibit major backlight leaks or clouding issues. The quadrants look mostly even, although colorimeters could detect a bit of variance from the top compared to the bottom. Take note that this varies between every unit due to tolerances, so there are better or worse units out there in this regard.
Pixel responsiveness is also a key strength of the Asus VG27AQL1A even without its ELMB function. The monitor almost keeps up with most TN panels with moderate overdrive settings, but you still get a lot of headroom with the ELMB feature. Stay within 60 to 80 of the Trace Free setting to get a performance like this, but be wary of pushing it higher than that since overshoot will start to become visible.
The Asus VG27AQL1A's ELMB, on the other hand, is an exclusive backlight strobing feature on the brand's latest monitors. Turning it on reduces the brightness of the monitor by around 15% to 20%, but it doesn't lock out FreeSync or G-Sync compatibility. However, take note that this feature doesn't work well with framerates that fall below 120 FPS, so make sure to optimize your graphics settings first for heavier or newer titles.
The Asus VG27AQL1A is a FreeSync gaming monitor, but it also works with G-Sync Compatible mode flawlessly. This capability makes a monitor valuable since you don't have to ditch it right away if you decide to switch between the GPU brands during an upgrade cycle. Input lag sits below 4ms at 170Hz, so there is no need to worry about delays or de-synced instances.
Thoughts on the Asus VG27AQL1A
The Asus VG27AQL1A offers tangible upgrades over its predecessor which makes it the superior choice for an easy-to-digest additional cost. The IPS screen's superb color quality makes it a fantastic option, along with its redesign and boosted speed. However, its not worth the extra cost if you already have the VG27AQ which is still a great gaming display by today's standards.
However, the lowest point on the Asus VG27AQL1A is the brand missed a wide-open opportunity to offer more value to its consumers. The design has been revamped, but it would also be nice to have stronger and clearer speakers like its MX models. It's a must-buy if you are upgrading to 1440p and worth the extra fifty over the VG27AQ, but it's only practical if you can trade in the latter for a good price.
Pros:
Attractive New Design
Wide Gamut Coverage
Excellent Color Accuracy Out of the Box
FreeSync/G-Sync Compatible
Blur-Free with Low Input Lag
Cons:
Higher Price Tag than Predecessor
Still Stuck with 2-Watt Speakers
Limited Connectivity
-About the Author: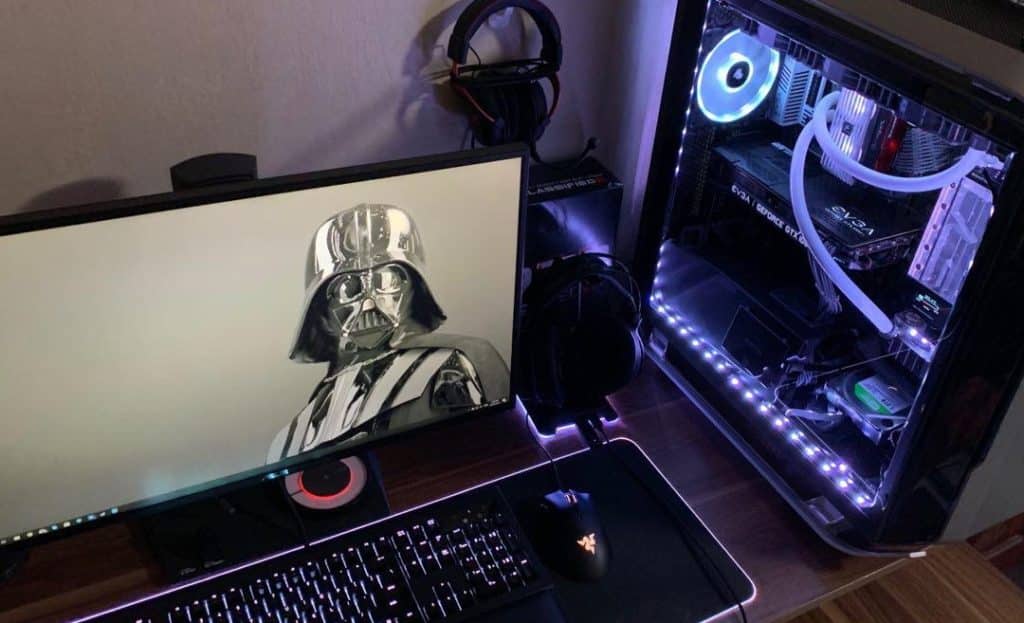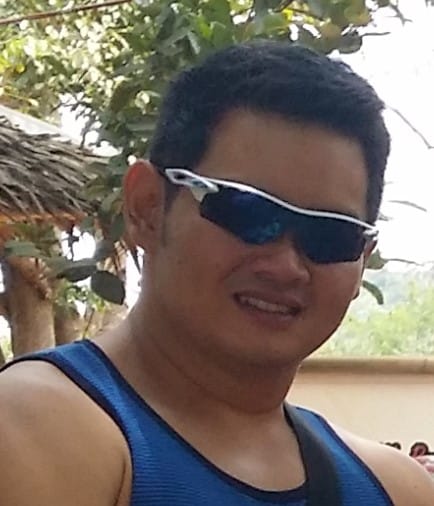 Paolo is a gaming veteran since the golden days of Doom and Warcraft and has been building gaming systems for family, friends, and colleagues since his junior high years. High-performance monitors are one of his fixations and he believes that it's every citizen's right to enjoy one. He has gone through several pieces of hardware in pursuit of every bit of performance gain, much to the dismay of his wallet. He now works with Monitornerds to scrutinize the latest gear to create reviews that accentuate the seldom explained aspects of a PC monitor.