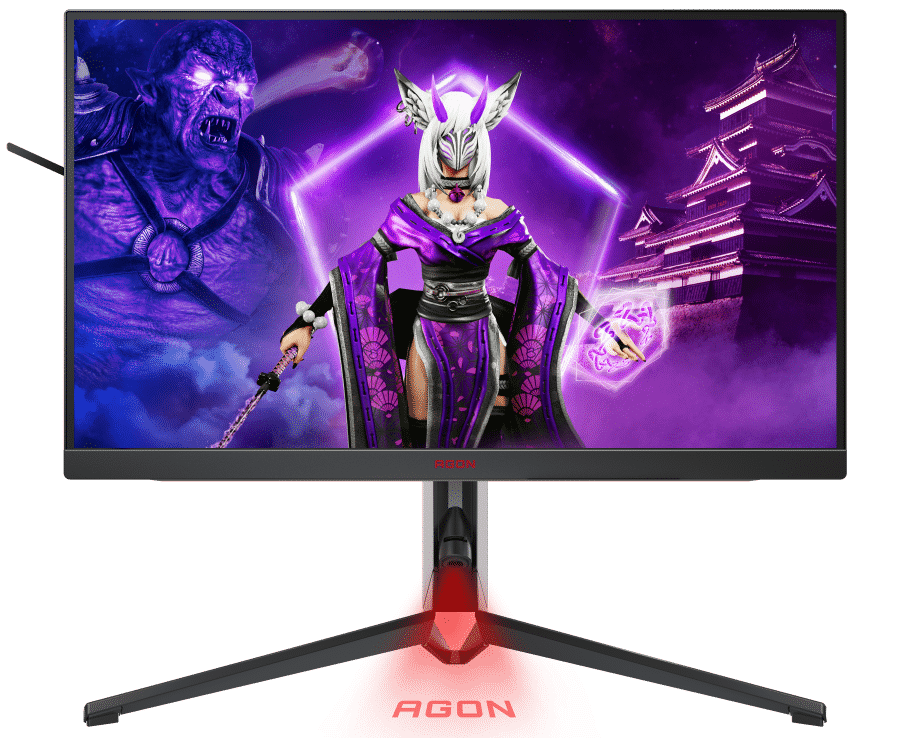 The AOC AGON Pro AG274QXM is one of the select few that will change the gaming monitor market and improve it for gamers. What makes this model special is its 576-zone mini-LED backlight which isn't really new, but was previously exclusive to 4K 144Hz flagship models. Let's take a closer look at the AOC AGON Pro AG274QXM to know if it should be your next HDR gaming monitor upgrade.

AOC AGON Pro AG274QXM Specifications
Screen Size: 27 Inches
Resolution: 2560 x 1440 QHD
Aspect Ratio: 16:9
Panel Technology: Vertical Alignment (VA)
Refresh Rate: 165 Hz
Response Time: 1ms MPRT
Contrast Ratio: 1000:1
Brightness: 600 cd/m² (1000 cd/m² Peak)
Built-in Speakers: Yes (2 x 5 Watts DTS )
Stand: Height – Yes
Stand: Tilt – Yes
Stand: Swivel – Yes
Stand: Pivot– Yes
VESA Compatibility: Yes 100 x 100
Connectivity: DisplayPort 1.4 x 1, HDMI 2.0 x 2, USB-C 3.2 PD65W x 1, USB 3.2 x 4, 3.5mm Jack x 1
Dimensions With Stand(WxHxD): 24.13″ x 21.55″ x 13.86″
Weight: 17.80 lbs

Design and Features
The AOC AGON Pro AG274QXM sports the new AGON Pro aesthetic which looks better and more mature than its predecessors. The monitor has a matte black finish with red accents and some lighting features for aesthetic builds. The display has minimal borders on the top and sides so the screen looks bigger when viewed in person.
27-inch monitors aren't too big by today's standards, but some with overdesigned parts or those with steep curves can exceed the average dimensions. This monitor is one of those since it needs almost fourteen inches of depth when fully assembled. The cabinet itself is slimmer than the older models, but it has a robust and deep stand that works as intended.
AOC monitors often have excellent build quality, and this premium model isn't an exception. The stand is made of metal so it's durable, while the plastic panels are thick enough to resist cracking and flexing under moderate stress. The stand is also very firm and stable, so the screen won't shake or sag on you while you are in the heat of battle.
You will also find RGB LED strips at the back and an LED logo projector at the neck of the stand to complement your aesthetic setup. AOC's LightFX takes control of the themes and colors so you can match them to your gaming setup's lighting. It is bright enough for bias lighting at night, but the glow is less noticeable if the monitor isn't against a wall.
The AOC AGON Pro AG274QXM has a joystick for the OSD for easy access to its features and settings. You also get a remote called the Quick Switch which makes navigation and adjustments faster and easier. It's a nice add-on that makes us feel that the monitor was designed for the flagship category and for serious enthusiasts.

Another facet that makes this monitor attractive is its connectivity layout which starts with the usual DisplayPort 1.4 and dual HDMI 2.0 slots. What's great about it is it includes a 65-watt USB-C slot with DP Alt Mode which lets you connect and charge a laptop using a single cable. You also get four USB 3.2 ports and a 3.5mm jack to complete the package.
The AOC AGON Pro AG274QXM also has a pair of 5-watt DTS speakers which sound considerably better than most built-ins. They have decent volume levels that are suitable for watching videos, but their bass output isn't as satisfying. That's normal with built-ins, but at least you get an upgraded pair that works better with this model.
Display and Performance
The AOC AGON Pro AG274QXM sports a 27-inch Fast IPS panel with a 2560 x 1440 resolution, a 170Hz refresh rate, and a 1ms boosted response time. The backlight has a 600 cd/m2 output that goes up to 1000 cd/m2 while the contrast ratio is listed at 1000:1 like most IPS panels. This model has a 576-zone FALD backlight for improved HDR performance and contrast.
27-inch 1440p monitors are still wildly popular despite the proliferation of 4K models since they are considered as the sweet spot for visibility and sharpness. It is still very easy on the eyes when it comes to reading and browsing, unlike 4K screens which can be too sharp for some users. The increase in pixels compared to 1080p panels makes games and movies look cleaner and crisper, although the necessary GPU power creeps up for the former.
The AOC AGON Pro AG274QXM renders more than 100% sRGB and around 98% DCI-P3 for stunning vibrancy levels that satisfy HDR 1000 requirements. The tradeoff here is its default accuracy which had a deltaE average of 3.79 which is quite high. Some scenes look oversaturated or too rich, but we know a lot of gamers will love how it looks if they don't know about the error score.
Calibrating it reduced the dE average to an excellent 0.61 which is something you'd see from a prosumer variant. You need a colorimeter to achieve this level of performance, and those don't come cheap or readily available. We recommend tweaking the monitor manually to find a favorable setting, since getting a colorimeter is only worth it if you are into color-critical work.
The AOC AGON Pro AG274QXM's backlight reached 690 cd/m2 in SDR but it peaked at 1255 cd/m2 when its HDR features kick in. SDR contrast is unimpressive at 995:1, but it increased exponentially when the FALD backlight works its magic. This model is capable of fantastic HDR performance, unlike many 1440p monitors that are certified but still use edge-lit systems.
Panel uniformity for the review sample was excellent since there were no major backlight leaks or clouding issues. There is some variance in the brightness levels on the screen's sectors, but it is mostly unnoticeable while gaming. Note that this can still vary between every monitor made due to the nature of IPS technology and tolerances, so there are units with worse symptoms out there.
The AOC AGON Pro AG274QXM has some slight blurring in fast-paced or contrasting transitions. You need to set its overdrive to its medium setting to help clear it up, although a higher refresh rate would be a better solution here. However, it will be mostly unnoticeable to many unless they are coming from a faster 240Hz model.
The AOC AGON Pro AG274QXM is compatible with both FreeSync and G-Sync so you don't have to worry about losing VRR. This is handy to have since GPUS are scarce and pricey, so you might not get the brand that you originally want. Input lag sits under 4ms at 170Hz, so there is no need to worry about delays while gaming.
Thoughts on the AOC AGON Pro AG274QXM
The AOC AGON Pro AG274QXM is a fantastic gaming monitor if you want a smooth and vibrant gaming monitor with fantastic HDR performance. the IPS panel offers extensive gamut coverage while its mini LED backlight takes care of expanding the contrast ratio. We're glad that HDR 1000 specifications like this have finally reached 1440p, unlike before when it was exclusive for expensive 4K flagships.
It isn't cheap, but the AOC AGON Pro AG274QXM doesn't cost three or four grand like many of its 4K counterparts. It is not perfect, but it offers many important aspects that enthusiasts look for in a high-end display. It's a great buy if you want superb HDR performance, but it's still difficult to find at popular retailers.
Pros:
Wide Gamut Coverage
Superb HDR Performance
FreeSync and G-Sync Compatible
Attractive Design and Great Build Quality
Cons:
Expensive
Poor Default Color Accuracy
About the Author: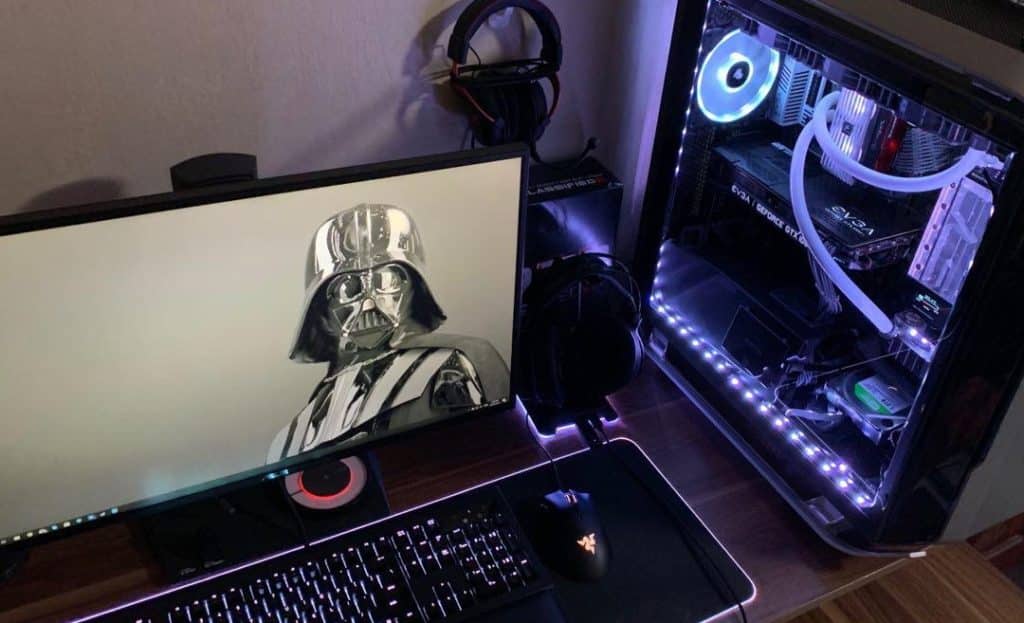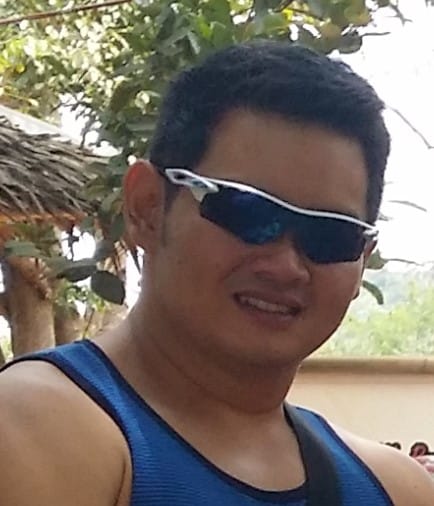 Paolo is a gaming veteran since the golden days of Doom and Warcraft and has been building gaming systems for family, friends, and colleagues since junior high. High-performance monitors are one of his fixations and he believes that it's every citizen's right to enjoy one. He has gone through several pieces of hardware in pursuit of every bit of performance gain, much to the dismay of his wallet. He now works with Monitornerds to scrutinize the latest gear to create reviews that accentuate the seldom explained aspects of a PC monitor.