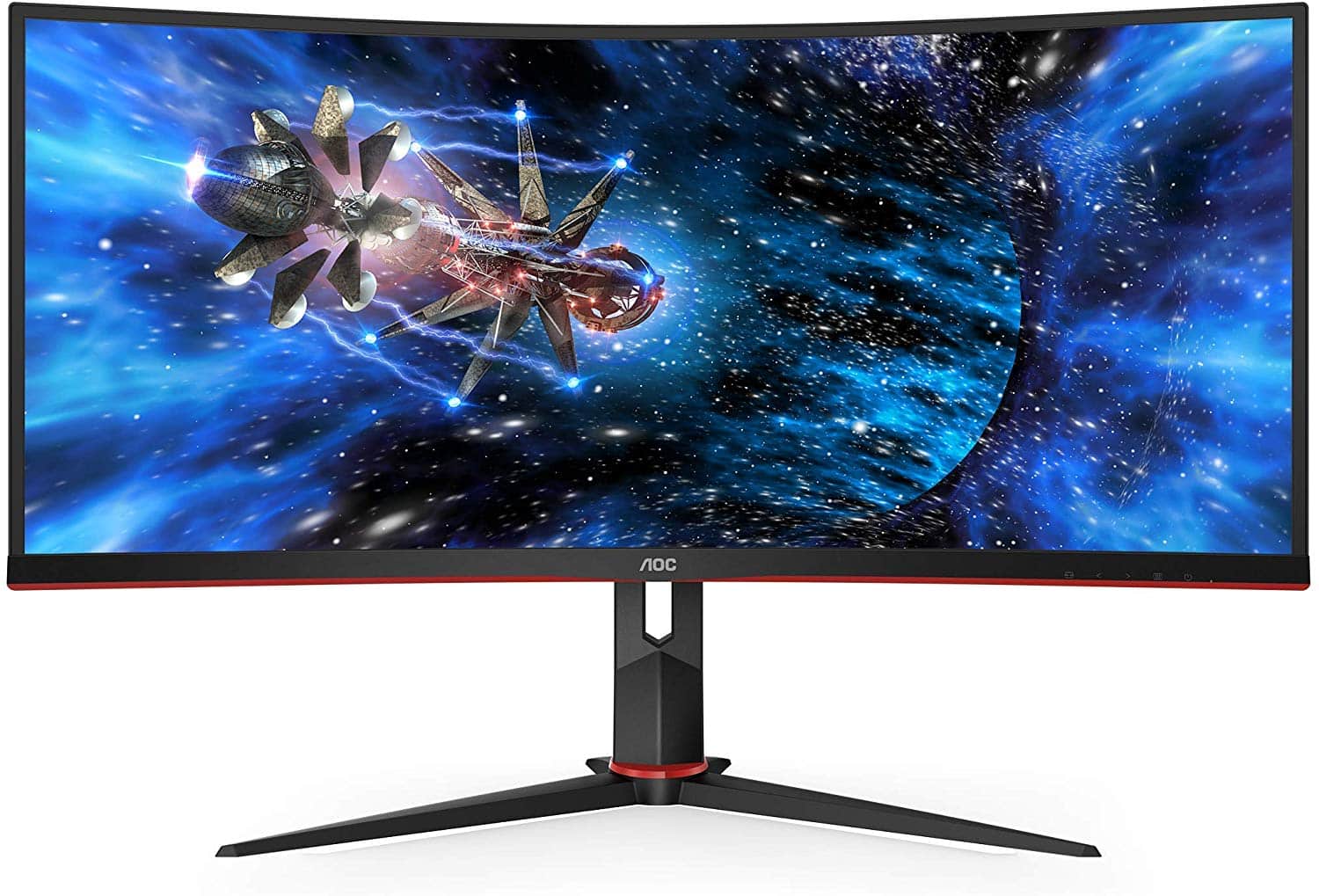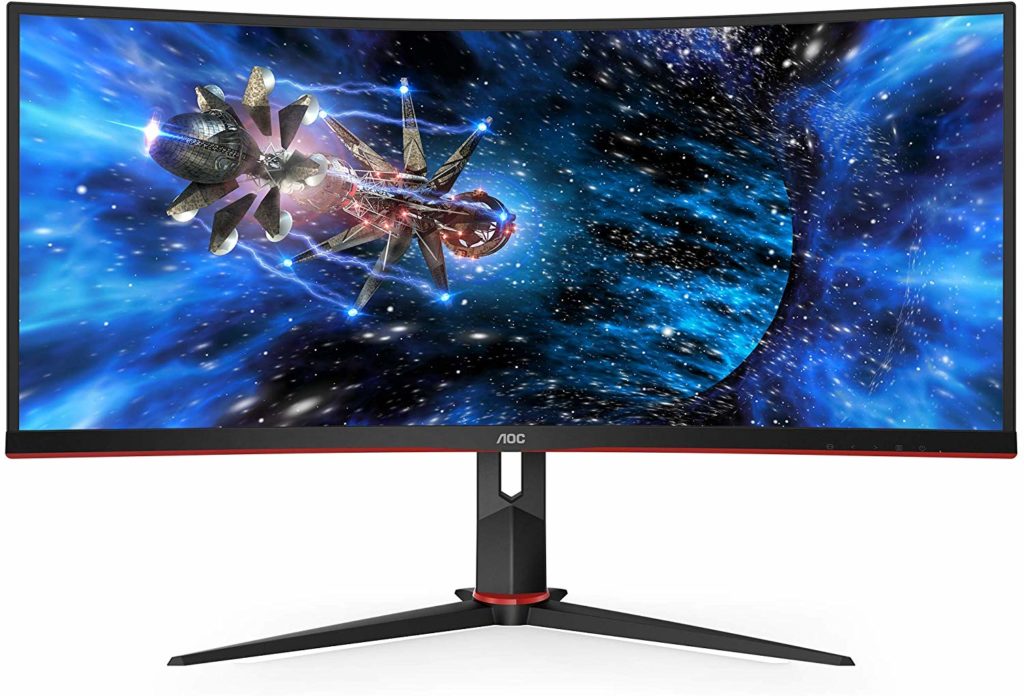 Pros:
Excellent Image Quality by Default
Responsive
Low Input Lag
Affordable
Plenty of Connectivity Features
Cons:
OSD Buttons Instead of Joystick
G-Sync Compatibility Still Has Issues
The AOC CU34G2X is an attractive ultrawide monitor due to its reasonable price and highly-sought-after 144Hz refresh rate that offers smoother visuals. Gaming displays with the same form factor used to be stuck at 100Hz and 120Hz, making gamers sacrifice the expansive view for 16:9 wide variants which had the coveted refresh speed. The AOC CU34G2X's competition is very limited, so let's check and see if it can be the standard-bearer for 34-inch 144Hz QHD monitors.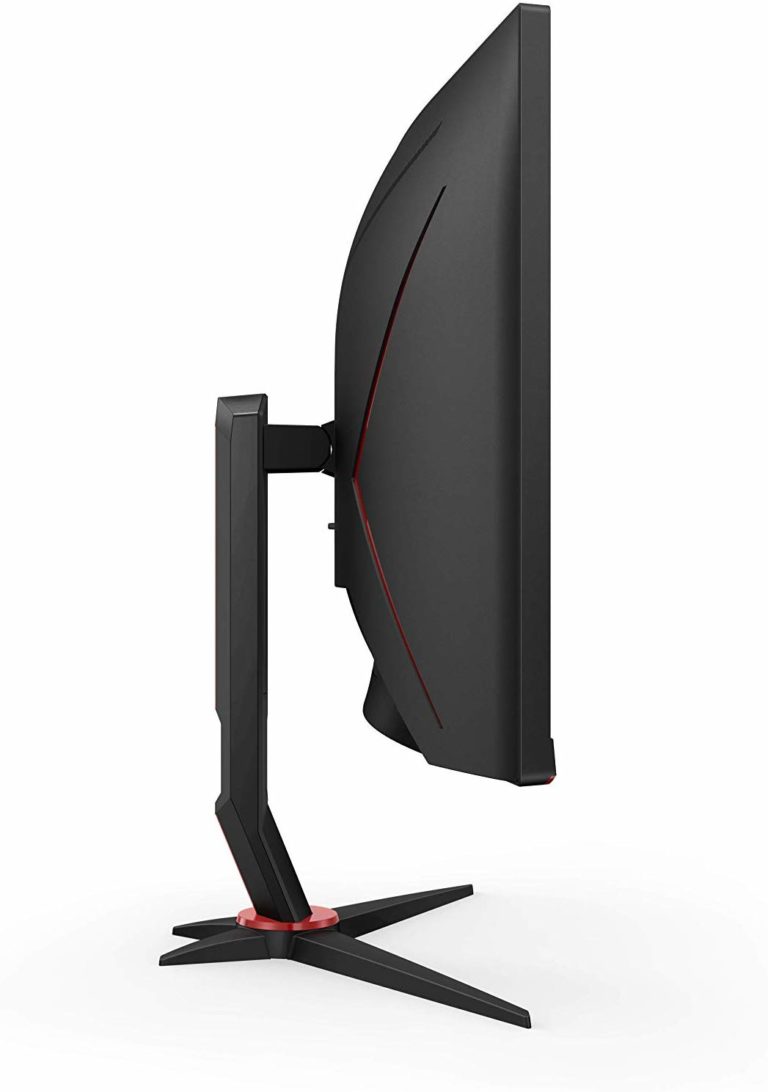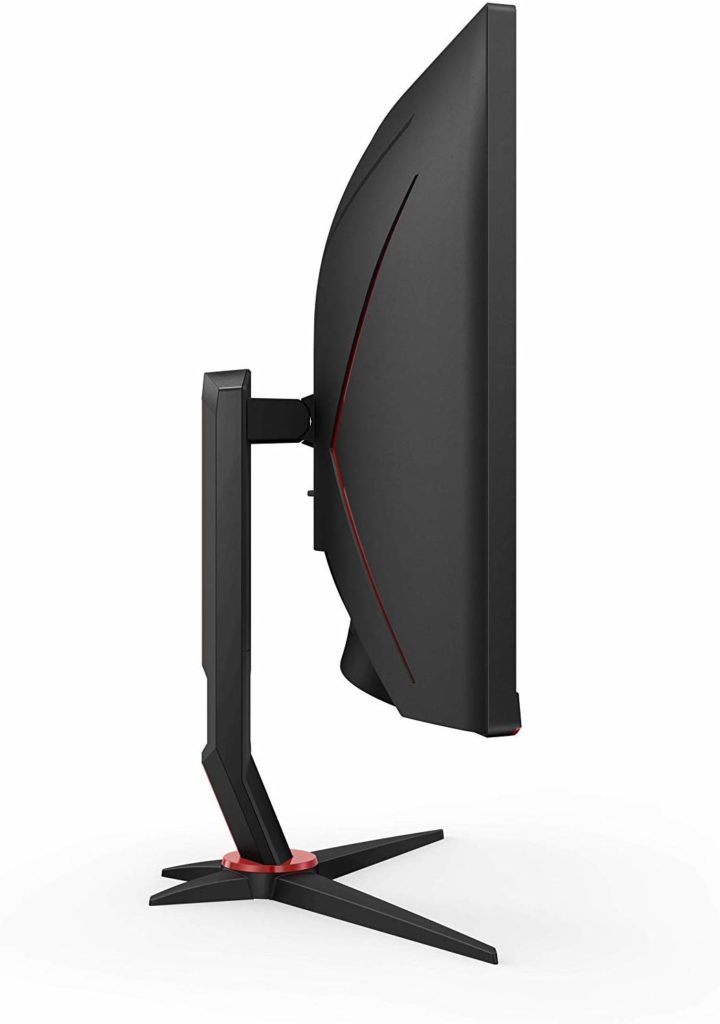 AOC CU34G2X Specifications
Screen Size: 34 Inches
Resolution: 3440 x 1440 UW-QHD
Aspect Ratio: 21:9
Panel Technology: Vertical Alignment
Refresh Rate: 144Hz
Response Time: 4ms
Contrast Ratio: 3000:1 (Static)
Brightness: 300 cd/m²
Built-in Speakers: No
Stand: Height – Yes
Stand: Tilt – Yes
Stand: Swivel – Yes
Stand: Pivot – No
VESA Compatibility: Yes (100 x 100)
Connectivity: DisplayPort 1.4x 2, HDMI 2.0 x 2, USB 3.0 x 5, 3.5mm Audio Jack x 1
Dimensions (W x H x D): 31.83" x 20.80" x 9.35"
Weight: 17.86 lbs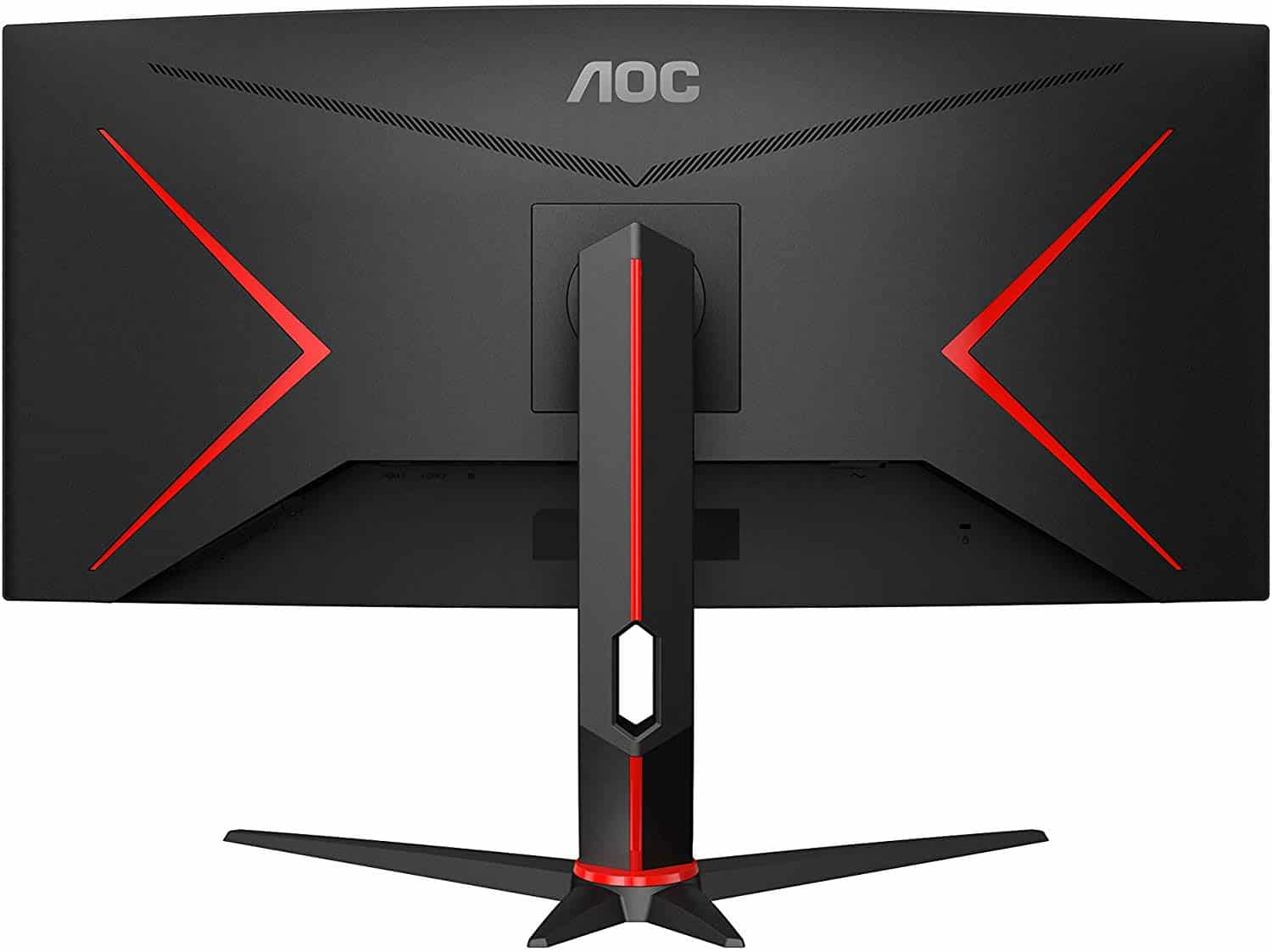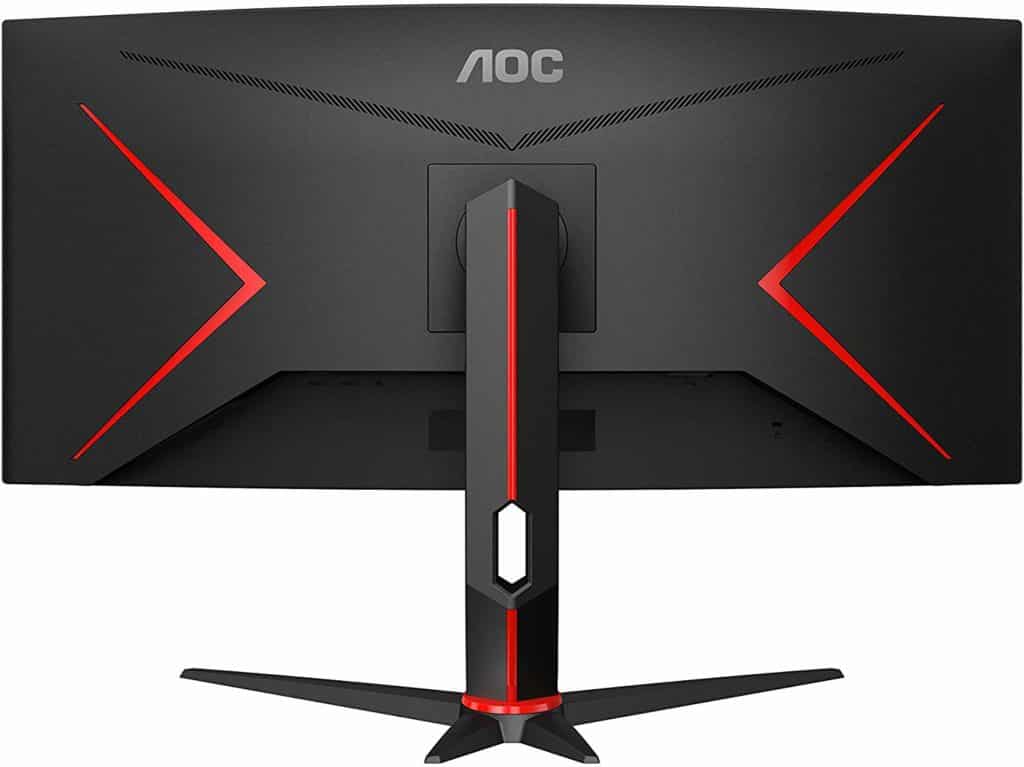 Design and Features
The AOC CU34G2X follows the G2 design aesthetic closely, so it matches its smaller yet very excellent siblings such as the 27G2. The monitor has a nice and clean matte black finish with subtle red accents in some key spots which don't scream "gamer" too much. The display is bezel-free on three sides, but you will still see modest panel borders on these edges when its turned on.
The proportions of the AOC CU34G2X are noticeably slimmer than other ultrawides, although you can't completely conceal the fact that it's a massive monitor. The device needs a little over nine inches of depth on your desk, but some comparably sized models may need as much as four inches more. The only characteristic that makes it look thicker than it should be is the curve of the display which also makes wall mounting less ideal.
AOC's G2 line is founded on the idea of building cheaper alternatives, but this model, like the rest of the G2 line, doesn't sacrifice build quality. The plastic panels on the device feel durable and thick enough to withstand some hits, while the adjustment mechanism is smooth yet firm. There are no cosmetic defects on the sample, and we expect the same quality will be seen in retail units as well.
The only physical characteristic we dislike from the AOC CU34G2X is its OSD buttons which are troublesome to use if you haven't memorized the presses. Gaming in the dark and wanting to adjust something like brightness can be annoying since it takes longer. We always prefer joysticks which are more user-friendly, and we know it isn't too expensive to use it so it won't affect pricing.


The AOC CU34G2X has a flexible stand that offers tilt, swivel, and height adjustments, so you don't have to instantly replace it with a VESA stand. The latter is compatible by the way, but it can be difficult to find a model that can handle the size and weight of ultrawide displays at a low price. The boomerang-shaped base provides excellent stability while looking good, so you don't have to spend the extra on an armature right away.
Connectivity for the AOC CU34G2X is also well-equipped with plenty of options that make it a viable all-in-one display. The panel at the rear includes two ports each for DisplayPort 1.4 and HDMI 2.0, plus a total of five USB 3.0 slots for your peripherals. The video inputs are on the left side of the chassis while the USB receptacles are on the left if you are facing the device, so confusion can be avoided.
The AOC CU34G2X doesn't have speakers even if its body has the necessary space to accommodate even a powerful set. However, we can't argue with the price here since the monitor already provides excellent value without them.
Display and Performance
The AOC CU34G2X sports a 34-inch curved VA panel with a 3440 x 1440 resolution, 144Hz refresh rate, and a boosted 1ms response time. The backlight is limited to 300 cd/m2, while the contrast ratio sits at a mighty 3000:1 due to the characteristics of VA technology. The display has a 1500r curve which makes it slightly tighter than the usual gaming ultrawides we've seen in recent times.
What's fantastic about upsized QHD monitors like the AOC CU34G2X is it doesn't reduce its pixel density, so it retains the extra sharpness of QHD screens. This form factor is directly comparable to a 27-inch QHD model, so you get a good balance between visibility and crispness. Most users won't need scaling to read small fonts, even if the smaller letters look sharper and cleaner.
The AOC CU34G2X doesn't need calibration by default thanks to its sRGB coverage of a little over 100% or around 85% of Adobe RGB. Accuracy out of the box is fantastic as well, with the DeltaE average staying at 2.1 which is decent for everyday use. You can even calibrate the monitor to clean up the deviances and reduce the score to around DE 0.8, which is already within photo editing territory.
One complaint we have is that the AOC CU34G2X lacks a bit in the brightness department since it struggled to breach 250 cd/m2 in tests. Contrast, on the other hand, was excellent at 2600:1, so you do get excellent black levels with the monitor. Games with dark or nighttime scenes like Modern Warfare are a treat to play, especially in Realism mode multiplayer games where it's the glow of the NVG versus the pitch-black scenarios.
The AOC CU34G2X also displayed excellent panel uniformity for an ultrawide monitor since there were no drastic deviations on the quadrants that are farthest from the center. There is no noticeable clouding, backlight leaks, or drops in contrast and vibrancy, so you should see a balanced image. However, take note that there are manufacturing tolerances to consider, so some units might perform worse than the others in this regard.
Pixel responsiveness is also noticeably better on the AOC CU34G2X, especially if you use its overdrive features in the OSD. Some transitions which are too contrasting or too fast will reveal a few traces, but they are, most of the time, too little to notice. Take note that the overdrive tool in the OSD should be used sparingly since maxing it out will induce overshoot which is even worse than the expected blurring on VA panels.
The AOC CU34G2X is a FreeSync gaming monitor, but G-Sync compatibility is still iffy at the time of this writing. It make take a few driver updates to get the monitor to work flawlessly with Nvidia GPUs, so you might have to wait until then. Input lag sits at a little over 5ms, so there should be no delays while enjoying your favorite title, whether if it's competitive or story-based.
Thoughts on the AOC CU34G2X
The AOC CU34G2X is a fantastic gaming monitor if you consider its price range which sits below the $500 dollar mark. The device offers fantastic image quality and gaming performance, plus it's a considerably larger screen that is aimed to engross your visual senses. The design could use some improvements, but functionality and build quality were not sacrificed in any way.
However, there are a few quirks you might consider such as the use of OSD buttons and the compatibility issues with Nvidia's G-Sync. The latter will get fixed sooner or later, but it's a deal-breaker in a market where most monitors already function in this regard flawlessly. But we still highly recommend the AOC CU34G2X for its tremendous value and its gaming and imaging capabilities which will not disappoint.
About the Author: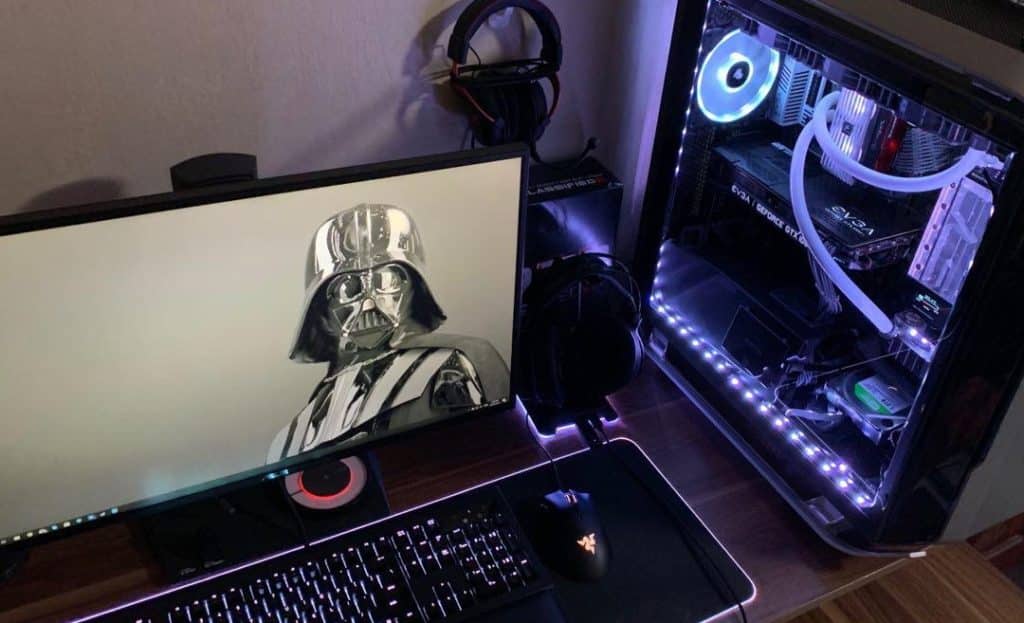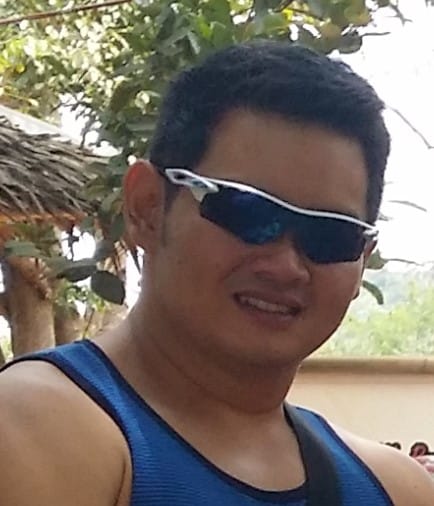 Paolo is a gaming veteran since the golden days of Doom and Warcraft and has been building gaming systems for family, friends, and colleagues since his junior high years. High-performance monitors are one of his fixations and he believes that it's every citizen's right to enjoy one. He has gone through several pieces of hardware in pursuit of every bit of performance gain, much to the dismay of his wallet. He now works with Monitornerds to scrutinize the latest gear to create reviews that accentuate the seldom explained aspects of a PC monitor.