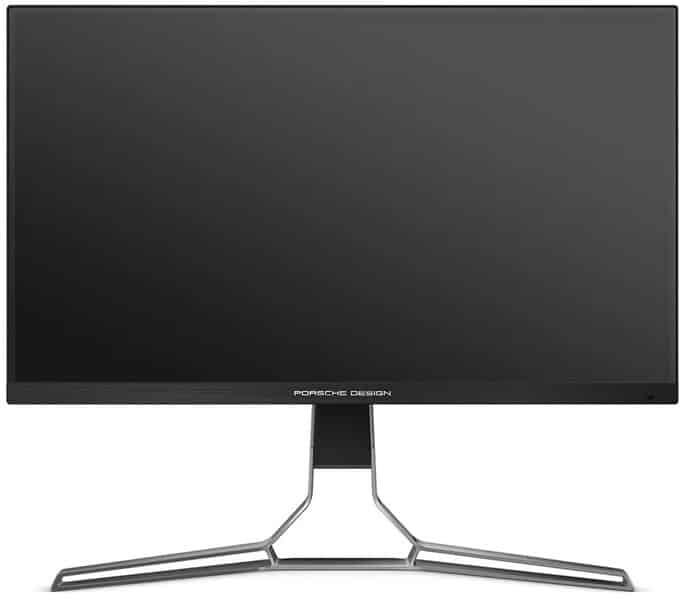 The AOC PD32M is the latest evolution of AOC's collaboration with Porsche Design which creates a premium visual and user experience. This new model offers flagship-level panel specs that are built into a gorgeous chassis which sets it far apart from the brand's AGON offerings. Let's see if the AOC PD32M has what it takes to be considered as a top high-end monitor as it was intended to be by its creators.

AOC PD32M Specifications
Screen Size: 32 Inches
Resolution:3840 x 2160 UHD
Aspect Ratio: 16:9
Panel Technology: In-Plane Switching (IPS)
Refresh Rate: 144Hz
Response Time: 1ms
Contrast Ratio: 1000:1
Brightness: 1600 cd/m2 Peak
Built-in Speakers: Yes (2 x 8 Watts DTS)
Stand: Height – Yes
Stand: Tilt – Yes
Stand: Swivel – Yes
Stand: Pivot– Yes
VESA Compatibility: Yes (100 x 100)
Connectivity: DisplayPort 1.4 DSC x 1, HDMI 2.1 x 2, USB-C PD65W x 1, USB 3.2 x 4, 3.5mm Jack x 1
Dimensions With Stand (WxHxD): 28.15″ x 18.62″ x 11.42″
Weight: 25.4 lbs

Design and Features
The AOC PD32M looks more like a business monitor at a glance even though it has gaming specifications and features. The monitor has a matte black finish while its stand has a clean-looking gunmetal color that matches its appeal. The display isn't completely bezel-free, but the borders are thin enough on three sides to be unnoticeable.
It's a massive monitor, so you might want to plan your setup ahead before buying it if you have a small or regular-sized table. Its stylized stand needs almost a foot of depth and the screen itself is wide enough to cover large bookshelf speakers if your space is narrow. It is quite heavy at 25.4 pounds, so we recommend asking for help to avoid accidents.
Its build quality is considerably better than most gaming monitors thanks to its premium craftsmanship and materials. the chassis is built like a tank with thick plastic panels, so it doesn't have tiny physical defects or signs that it will easily flex or break. The metal stand is bulletproof and stable so the large screen won't sag or shake while you are using the monitor.
We have mixed feelings about the RGB lighting on the monitor, especially since the Porsche Design aesthetic fits the business category more than the gaming one. The LEDs are hidden behind vent grills at the top and back of the chassis so they add a unique glow to your setup. You also get a logo projector at the bottom, but all of them only work via the monitor's OSD instead of an existing RGB ecosystem like Asus Aura.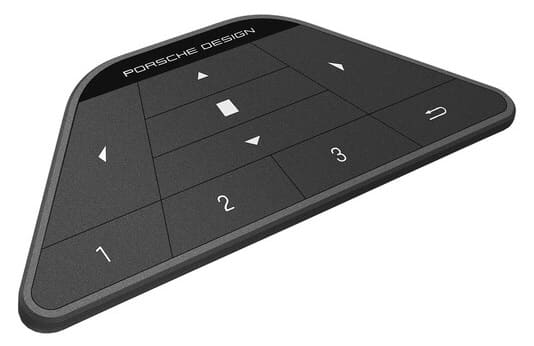 The AOC PD32M uses a wireless controller or gaming keypad for easy access to its OSD settings and presets. It's a nice and convenient gadget, especially if you like to switch between modes or adjust some settings on the fly.  It also has a dedicated KVM button so you can easily switch between host devices while retaining your keyboard and mouse if they are connected to the monitor.

Another interesting aspect of this monitor is its connectivity layout which includes everything you need for 4K 144Hz operation. It has a DisplayPort 1.4 slot with DSC for PCs and two HDMI 2.1 slots that enable 4K 120Hz operation on the PS5 and Xbox Series X. You also get a 65-watt USB-C for laptop docking, but we think it should have been designed with more juice to accommodate high-spec workstation variants like the high-end MacBook Pros.
You also get four USB 3.2 slots that need to be populated with your mouse and keyboard if you want to use the monitor's KVM feature. You also get a 3.5mm jack for audio, but we think the monitor could have included dedicated input and output jacks as well like some of the newer premium models. It's a great layout, and our only complaint with it is the limited wattage on the USB-C port.
Another upgraded feature of this model is its 8-watt pair of built-in speakers with DTS sound. They sound bigger and fuller than most built-ins so you can use them for some gaming and media consumption. Headsets or desktop speakers will always sound cleaner and more focused, but it is always nice to have a capable set as a backup.
Display and Performance
The AOC PD32M boasts a 32-inch IPS panel with a 3840 x 2160 resolution, a 144Hz refresh rate, and a 1ms boosted response time. The mini LED backlight has a 1600 cd/m2 peak brightness while the contrast ratio is still at 1000:1 like most IPS panels. This model is HDR 1400 certified so it's capable of considerably better HDR performance in games and movies.
4K is better viewed when it's a 32-inch display versus 27-inch variants if you want better visibility and legibility. Its easier to read and process documents with it since it's not too sharp, so some users might not need to use scaling. However, you don't lose the sharpness and level of detail in games and movies even if the pixel density is slightly looser.
The AOC PD32M renders more than 100% sRGB and 98% DCI-P3 which exceeds its marketing specifications. Its default accuracy is all over the place with a deltaE average of 3.76, but that's understandable for most wide-gamut monitors. Most users won't be affected by this since gaming can sometimes benefit from rich saturation levels which make the graphics pop more.
Calibrating the monitor revealed a different beast since the deltaE average dropped to 0.36, making it suitable for editing work and content creation. However, buying a colorimeter isn't worth it if you aren't going to use the monitor professionally since it's not that cheap. You also have decently accurate presets in the monitor's OSD which have a sub-1.5 dE average.
The AOC PD32M's backlight reached 522 cd/m2 in SDR but it peaked at an impressive 1416 cd/m2 when its mini LED backlight goes to work. Its contrast ratio is only at 977:1, but that mini LED feature expands it considerably to produce deeper blacks and superb highlights in games and movies. There are only a few monitors that are better in this regard and they are considerably more expensive than this option.
Panel uniformity for the test sample did not show any issues such as backlight leaks or clouding. There is some very minor haloing when the HDR mode is doing its job, but that's expected from an LED monitor. Only OLEDs will be better in that regard, but they are either expensive or non-existent in the gaming display space.
The AOC PD32M's pixel response time isn't the best, but it is good enough to avoid showing massive trails and smudges in fast-paced scenes. You need to set its overdrive to its medium setting to get this result, but be wary of the maximum level since it will add overshoot. It will also help to optimize your graphics settings to reach 120Hz or higher since the flaws increases respectively as your framerates drop.
The AOC PD32M is compatible with both FreeSync and G-Sync so you don't have to worry about losing VRR. 4K gaming is quite demanding, so it is always ideal to have this functionality to avoid tearing and stuttering. Input lag sits at 4ms at 144Hz so the monitor doesn't feel sluggish or delayed even when you play competitive games.
Thoughts on the AOC PD32M
The AOC PD32M is a great choice if you want premium aesthetics, functionality, and vibrant images in one package. Its IPS panel isn't the best when it comes to default accuracy, but the vibrancy and calibrated performance more than makes up for that. We like how well-equipped the monitor is when it comes to essential features and extras, but it could use some upgrades in some key aspects like its USB-C wattage.
However, it's not cheap like most 4K 144Hz gaming monitors with HDMI 2.1, but there are some cheaper alternatives with lesser HDR implementations. It has a lot of nifty extras but they also raise the cost, making the monitor less competitive in a market where 4K 144Hz monitors are fast becoming common. However, $1799 isn't exorbitant for a mini LED monitor, so it is still a good investment if your budget permits.
Pros:
Wide Gamut Coverage
4K 144Hz/4K 120Hz for PC and Next-Gen Consoles
G-Sync and FreeSync Compatible
USB-C and HDMI 2.1
Beautiful Design with Plenty of Features
Cons:
Expensive
USB-C Limited to 65 Watts
Poor Default Accuracy
About the Author: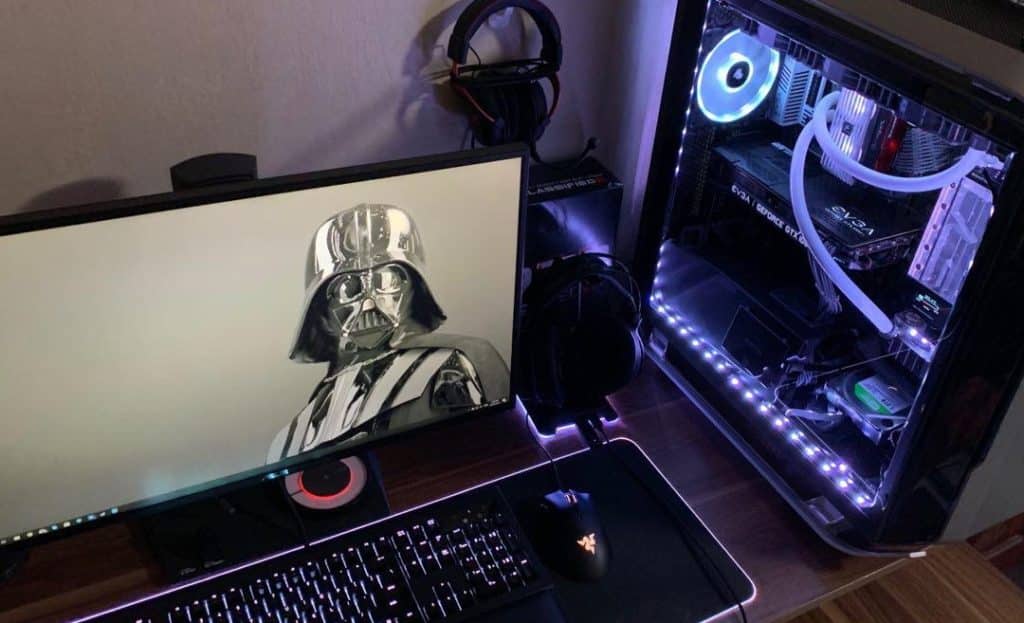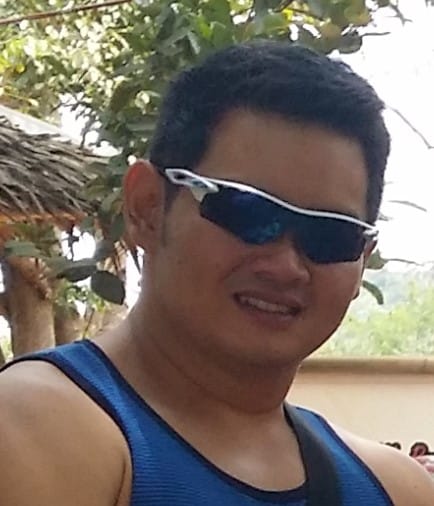 Paolo is a gaming veteran since the golden days of Doom and Warcraft and has been building gaming systems for family, friends, and colleagues since junior high. High-performance monitors are one of his fixations and he believes that it's every citizen's right to enjoy one. He has gone through several pieces of hardware in pursuit of every bit of performance gain, much to the dismay of his wallet. He now works with Monitornerds to scrutinize the latest gear to create reviews that accentuate the seldom explained aspects of a PC monitor.