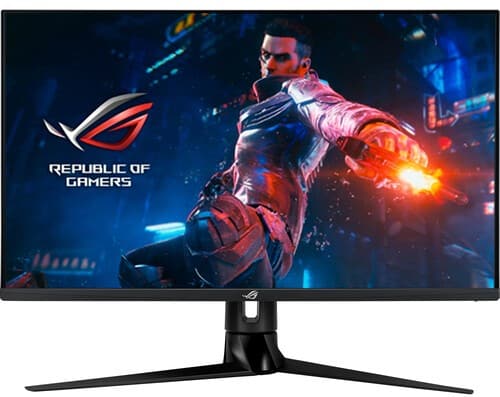 The Asus PG329Q offers bolstered specifications and design to meet the demands of gamers who rely on the ROG Swift branding for fantastic visuals. The monitor offers a 2560 x 1440 screen with Fast IPS technology, enabling it to be suitable for both competitive and immersive gaming. It is expensive for a QHD gaming monitor by today's standards, but let's check out if it's worth every penny.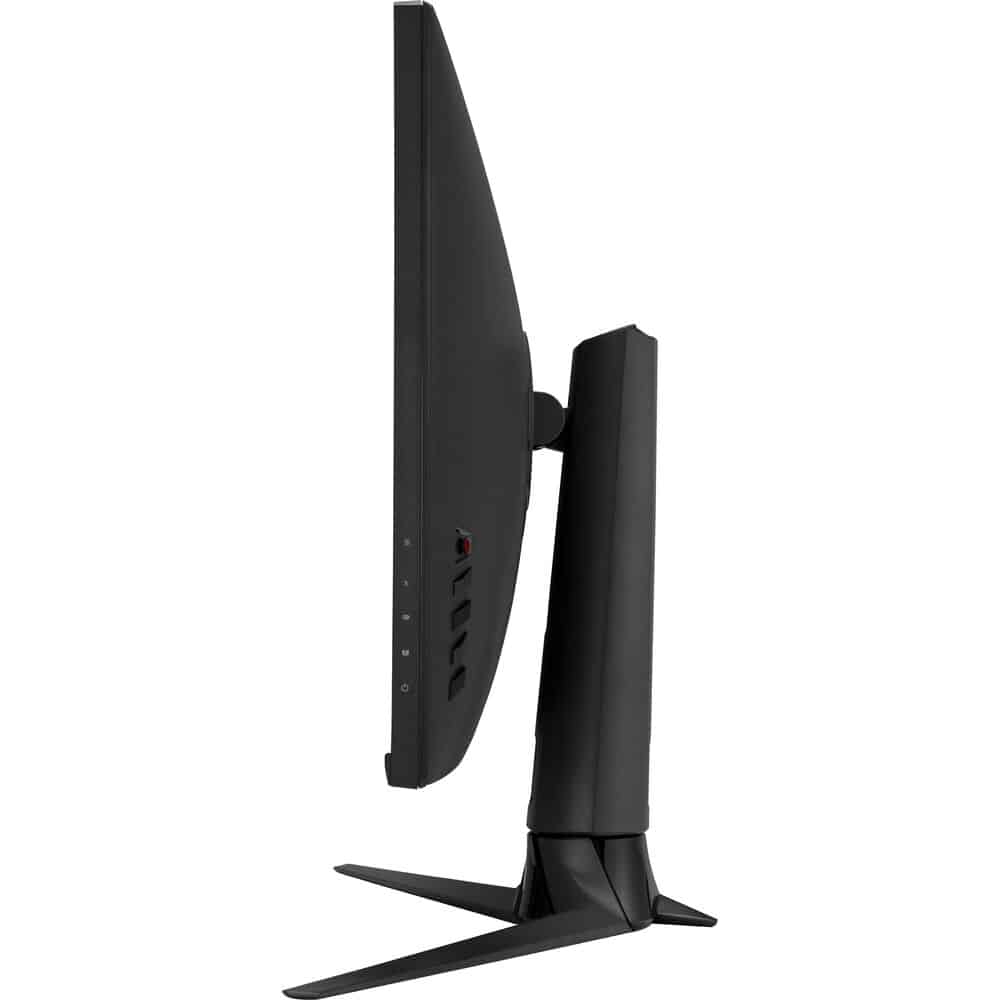 Asus PG329Q Specifications
Screen Size: 32 Inches
Resolution: 2560 x 1440 QHD
Aspect Ratio: 16:9
Panel Technology: In-Plane Switching (IPS)
Refresh Rate: 175 Hz
Response Time: 1ms MPRT
Contrast Ratio: 1000:1
Brightness: 600 cd/m²
Built-in Speakers: No
Stand: Height – Yes
Stand: Tilt – Yes
Stand: Swivel – Yes
Stand: Pivot – Yes
VESA Compatibility: Yes 100 x 100
Connectivity: DisplayPort 1.2 x 1, HDMI 2.0 x 2, USB 3.0 x 3, 3.5mm x 1
Dimensions With Stand(WxHxD): 28.67″ x 17.79″ x 11.52″
Weight: 20.94 lbs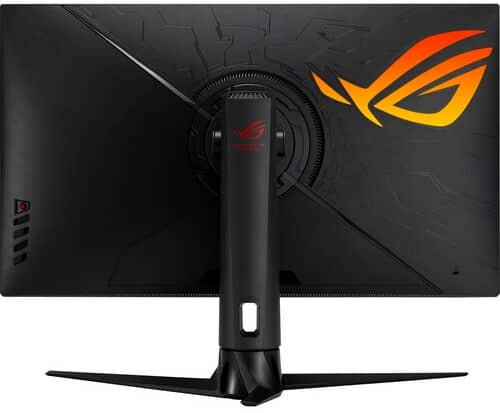 Design and Features
The Asus PG329Q shares the same design traits as the ROG Swift monitors, but there are a few changes that you will notice on new products like the Asus PG259QN. This model has a matte black finish all over including the stand, so the bright orange accents are absent this time around. The display is bezel-free on three sides, making it seem that the screen is bigger than it is when its in use.
One thing you have to consider before getting the Asus PG329Q is its massive size and the space necessary to accommodate it once it's out of its box. The device needs almost a foot of depth and it needs almost 2.5 feet of width from your desk. Most users won't have trouble with it compared to an ultrawide, but those with large bookshelf speakers or even something like the Razer Nommo speakers might need a bigger desk.
Build quality is excellent as expected for the Asus PG329Q and the rest of the ROG Swift monitors. You'd know instantly that Asus did not cheap out on the materials they used and the precision of their manufacturing process has been consistent. There are no cosmetic defects, and the monitor feels tanky and durable if you hold it up.
You will also find the and RGB ROG eye logo at the back of the Asus PG329Q which works with the brand's Aura Sync ecosystem. It's bright enough to cast a background glow to the monitor, but its awkward placement at the upper corner defeats its bias lighting properties. It is always nice to have aesthetic extras like this, but it would be better if it was designed to be functional as well.
Asus didn't change their control layout with the Asus PG329Q so it will be easy to use for first timers and very familiar with the brand's returning customers. You will find a joystick that's responsible for most of the OSD, but you also get hotkeys for some specific functions such as the image filters. Frankly, only a dedicated remote will be better, but why fix something that isn't broken?
The stand included with the Asus PG329Q features full adjustability so getting a comfortable and preferrable view angle is readily doable. The base does consume a bit of space, but its flat orientation is better at space saving compared to the elevated type with an LED projector. The wide reach of the base's arms gives the monitor excellent stability, so it's hard to fault its size.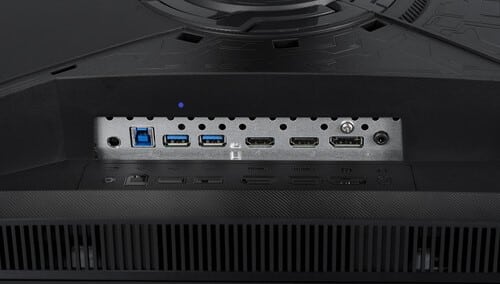 The Asus PG329Q doesn't have the G-Sync module so it has more ports than the traditional ROG Swift gaming monitor. The layout at the rear includes DisplayPort 1.2 and two HDMI 2.0 slots which can accommodate your PC and up to two consoles. You also get a trio of USB ports and a 3.5mm jack which should be more than enough for daily use.
The Asus PG329Q doesn't have built-in speakers this time around, but that's ok since most of the built-ins the brand used sucked for gaming anyway. We would prefer it if they include an upgraded pair like what you get with their MX line, but it's a minor inconvenience since the target audience will mostly like to use headsets anyway.
Display and Performance
The Asus PG329Q boasts a 32-inch Fast IPS panel with a 2560 x 1440 resolution, a 175Hz max refresh rate, and a 1ms boosted response time. The backlight goes up to 600 cd/m2, but the contrast ratio is still listed at 1000:1 like most IPS panels. This model is HDR 600 certified, so it can produce better improvements in image quality compared to the sea of HDR 400 monitors the brand offers across its portfolio.
The Asus PG329Q is a 1440p monitor so it is expected to be sharper than a 1080p screen, but its size also means that its pixel density is lower compared to 27-inch variants. However, you have to remember that you get more pixels with this monitor, so games and graphics will still look crisper and less pixelated. A 4K screen would admittedly be better, but it will be more taxing on most GPUs.
The Asus PG329Q provides fantastic vibrancy thanks to its extensive gamut coverages which reach as much as 155% sRGB and around 115% in DCI-P3. However, color accuracy suffers as a result of that extra saturation with the average reaching a deltaE average of 4.52 which means that color errors can be noticeable to the trained eye.
You can switch to the Asus PG329Q's sRGB mode if you need it to be color accurate with a much lower dE average of only 1.79. However, the gamut will be reduced to 96% sRGB, but that's acceptable if you want to work on some web content. Minor tweaks to the default setting don't do a lot of good, but a good colorimeter can get a dE score of 0.5 if you have access to one.
The biggest weakness of the Asus PG329Q is its limited contrast ratio which only reached 990:1 at 50% backlight. The monitor can reach 1520:1 in HDR, but its benefit for the monitor's dynamic range is limited. The monitor's dimming zones are large and few in number, so its performance is quite far when compared to a FALD-equipped model like the Asus PG27UQ.
Panel uniformity for the Asus PG329Q test sample is great since backlight leakage is at the most minor and almost unnoticeable. It is only visible when an all-black image is on display, but you won't see the clouding while gaming or doing common computer tasks. But do take note that this is an IPS monitor, so there are worse units out there due to manufacturing tolerances.
The Asus PG329Q is quite fast when it comes to pixel response time and transitions, so blurring and smudging are minimal. Setting its Variable Overdrive setting to level 3 offers the best balance, but you can push it up to 4 if the persistence that shows up is noticeable. The latter will add a bit of overshoot, but it is not terribly noticeable unless you have very sensitive eyes.
You can push the Asus PG329Q further using its ELMB feature which is another name for backlight strobing. What's great about the brand's ELMB is it doesn't lock Adaptive Sync out, so you can still rely on its properties to avoid tearing and stuttering. However, we reckon most won't like activating this feature since it lowers the backlight drastically and it doesn't look great in a well-lit space.
The Asus PG329Q is a G-Sync compatible monitor without the dedicated FPGA module, so its also compatible with FreeSync and AMD GPUs. This duality is always great for the gamer since the monitor will not lock you to one GPU brand during an upgrade cycle. Input lag is below 3ms at 175Hz, so there is no need to worry about delays or de-synced instances while gaming.
Thoughts on the Asus PG329Q
The Asus PG329Q is a well-designed gaming monitor that's properly geared for the brand's meticulous fans who want the best performance. The monitor's IPS panel shines when it comes to color accuracy, and we're glad that it isn't exclusive to G-Sync like many of its predecessors. It is also one of the fastest QHD monitors around when it comes to input lag and pixel response time.
However, there are a few limitations that you might want to consider before buying the Asus PG329Q. its color accuracy by default is mediocre, and you need a colorimeter if you want to tweak it for color-critical work. It's an excellent choice, but the biggest hindrance here is the price since the monitor goes head to head with 240Hz options like the Samsung Odyssey G7 which provides a better value per framerate.
Pros:
Attractive Design with RGB
Excellent Gamut Coverage
Low Input Lag and Blur-Free
FreeSync/G-Sync Compatible
Cons:
Pricey
Default Accuracy Needs Improvement
About the Author: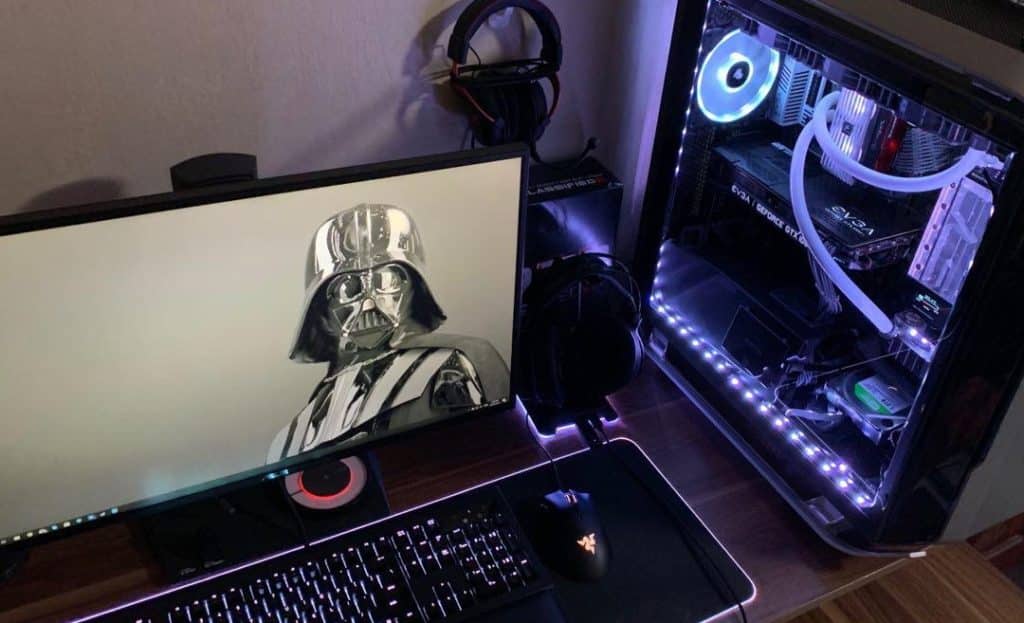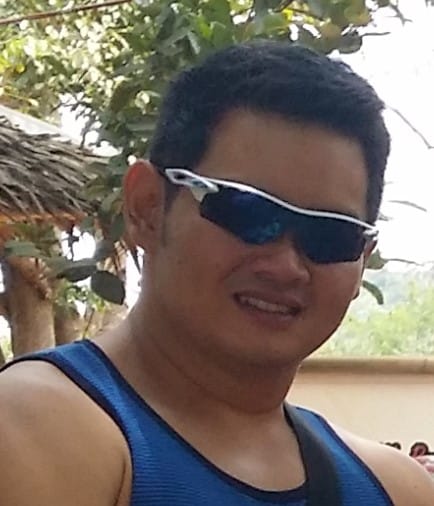 Paolo is a gaming veteran since the golden days of Doom and Warcraft and has been building gaming systems for family, friends, and colleagues since his junior high years. High-performance monitors are one of his fixations and he believes that it's every citizen's right to enjoy one. He has gone through several pieces of hardware in pursuit of every bit of performance gain, much to the dismay of his wallet. He now works with Monitornerds to scrutinize the latest gear to create reviews that accentuate the seldom explained aspects of a PC monitor.