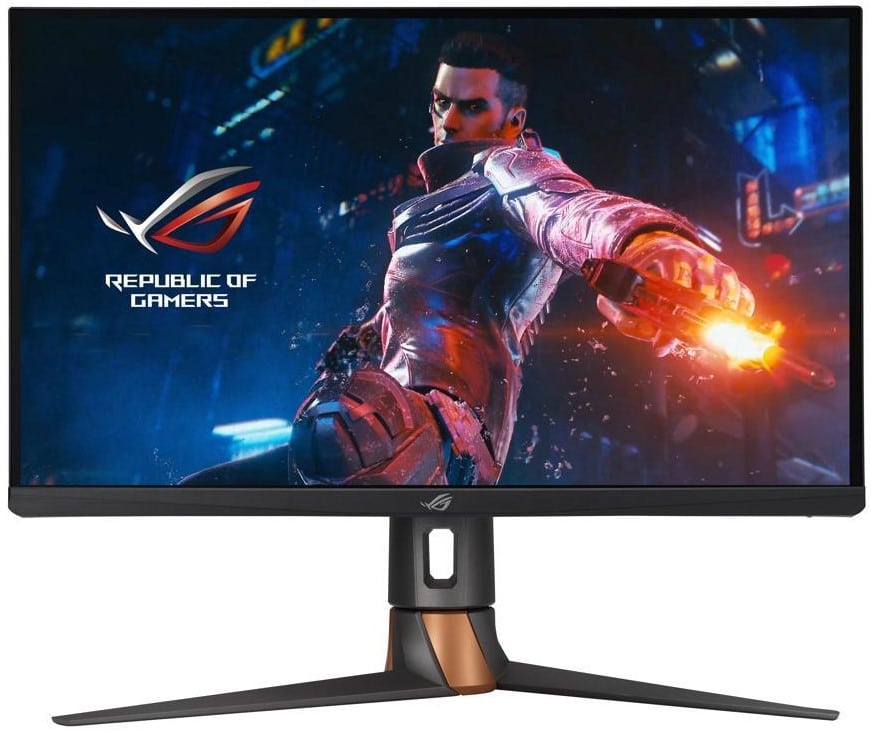 The Asus ROG Swift PG27AQN is the best choice if you are serious about competitive gaming and want an upgrade in visuals and clarity simultaneously. It's a 1440p monitor, but it reaches 360Hz, unlike many other options in the market. Its cutting-edge specifications mean that it costs a pretty penny, so let's see if it is worth it.

Asus ROG Swift PG27AQN Specifications
Screen Size: 27 Inches
Resolution: 2560 x 1440 WQHD
Aspect Ratio: 16:9
Panel Technology: In-Plane Switching (Fast IPS)
Refresh Rate: 360Hz
Response Time: 1ms
Contrast Ratio: 1000:1
Brightness: 400 cd/m² (600 cd/m² Peak)
Built-in Speakers: Yes (2 x 2 Watts)
Stand: Height – Yes
Stand: Tilt – Yes
Stand: Swivel – Yes
Stand: Pivot – Yes
VESA Compatibility: Yes (100 x 100)
Connectivity: DisplayPort 1.4 DSC x 1, HDMI 2.0 x 3, USB 3.2 x 2, 3.5mm x 1
Dimensions With Stand(WxHxD): 24.17″ x 20″ x 10.04″
Weight: 18.52 lbs

Design and Features
The Asus ROG Swift PG27AQN didn't change anything compared to its predecessor, the PG279QM, except for the panel it uses. The monitor still has the distinct matte black chassis, gunmetal gray stand, and bronze accents like most ROG Swift models. The display has minimal bezels, so the screen appears larger, and there are fewer distractions for the user.
Competitive gamers will be glad that this monitor isn't gigantic since it's touted to be the next format for E-Sports play. Its only oversized part is its stand, which needs a little over 10 inches of depth, but it shouldn't be an issue for standard-sized desks. The monitor weighs 18.52 pounds which is just right for this size.
Build quality for this variant is just as good as the other ROG Swift monitors we've seen in the past. It is built like a tank thanks to its thick plastics, and there are no imperfections or defects on any part or detail on the monitor. The stand is very firm and stable, so you don't have to worry about wobbling or sagging while in the middle of a heated battle.
The Asus ROG Swift PG27AQN has an OSD joystick with hotkeys at the back to easily access its features. It's located at the back near the right-hand side, so you don't have to lean in too much to access them. Asus monitor users will be familiar with the layout, but new owners will find it very easy to master them after a few tries.
You also get a ROG eye logo at the back with RGB LEDs so that the device will fit in with your other ROG gear. You can control the lighting colors and themes using Asus Aura, allowing you to create a themed setup. However, this design's annoying because it's offset toward the monitor's side, so it's not an adequate bias light.
The stand included in the package offers tilt, swivel, pivot, and height adjustments for your convenience. It is easy to get a comfortable viewing angle for hours of gaming. You can also use VESA mounts, but that's only necessary for specific circumstances.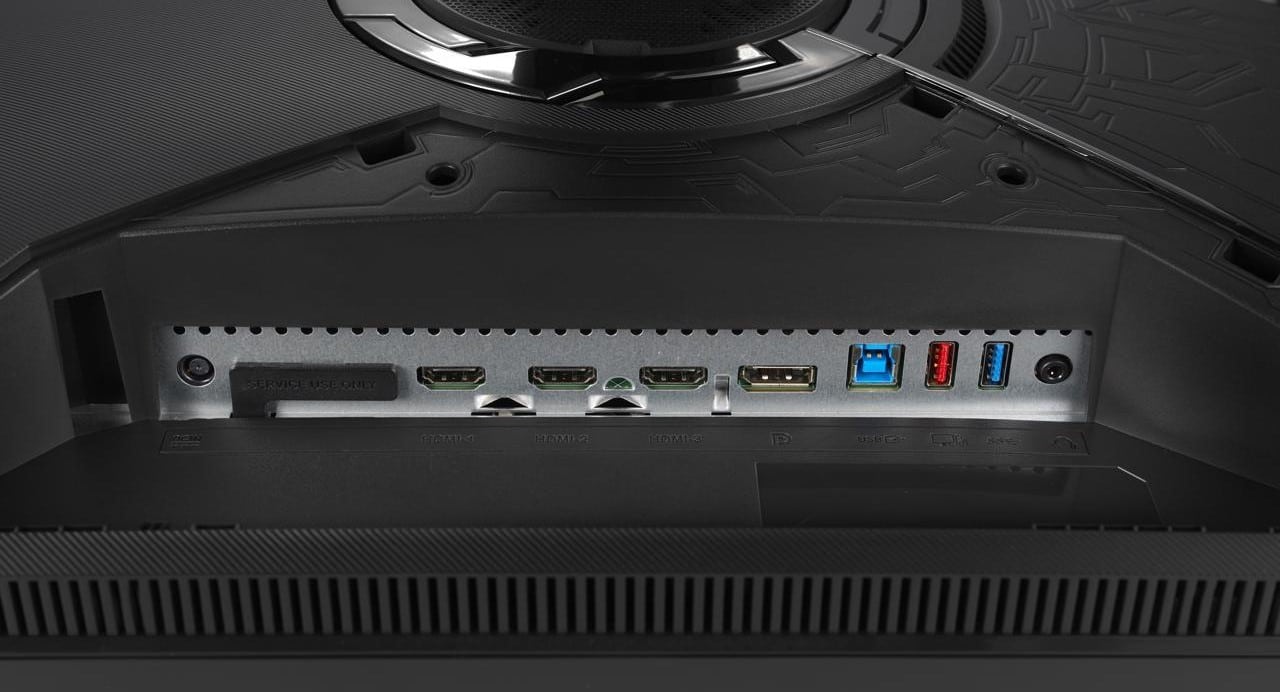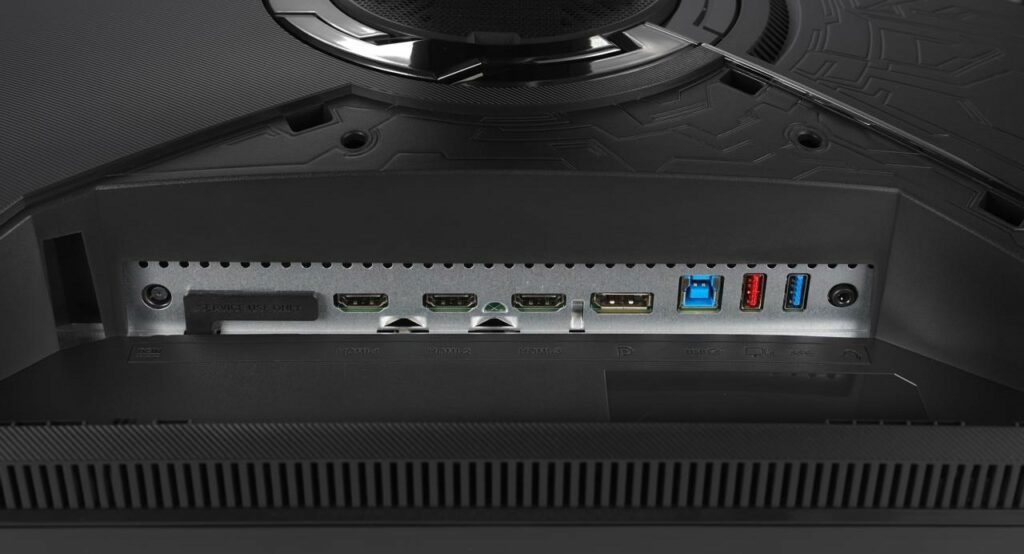 The monitor's connectivity layout is consistently identical to modern G-Sync monitors. You will find a DisplayPort 1.4 DSC slot, three HDMI 2.0 ports, a pair of USB 3.2 slots, and a 3.5mm jack for headphones. That's not the most modern I/O panel on the market, but it is far from the old and very limited G-Sync layouts we had before.
It doesn't have speakers, but that's reasonable since a monitor like this will work better if you use a headset. Built-ins aren't great regarding immersion and range, so the latter is ideal for competitive games. However, this monitor should already include a decent set since it's not exactly cheap or budget oriented.
Display and Performance
The Asus ROG Swift PG27AQN boasts a 27-inch fast IPS panel with a 2560 x 1440 resolution, a 360Hz refresh rate, and a 1ms GTG response time. The backlight has a 400 cd/m2 output and a 600 cd/m2 peak, but the contrast is still limited at 1000:1. This model is certified with VESA's DisplayHDR 600, but the backlight only has edge-lit local dimming instead of a full array.
27-inch 1440p monitors are still popular despite the proliferation of 4K due to their balance between sharpness and GPU demand. The picture looks clearer with more details, but it is not as demanding on a GPU or your eyes. It's also being pushed as the next E-Sports format, which means it will be in more demand soon.
The Asus ROG Swift PG27AQN covers more than 100% sRGB and 93% DCI-P3 for great vibrancy in games and movies. What's even better is its default accuracy which only has a deltaE average of 1.73, proving Asus' claim of a sub-2.0 score to be true. Most users won't need to calibrate it since it's already quite balanced for most uses.
Calibration improved the monitor's dE average to 0.78, which is fantastic for a gaming display and expected from a prosumer variant. However, it would be best if you had a colorimeter to guarantee the same level of improvement. Getting the gadget is a waste of money if you are only gaming, but we can recommend it if you also do color-critical work.
Its backlight reached 458 cd/m2 at 100% in SDR and peaked at 735 cd/m2 when HDR is active. However, the edge-lit local dimming used on this model severely limits its HDR performance since it cannot produce HDR levels of detail. The contrast doesn't expand beyond the 1051:1 result since the monitor doesn't have enough dimming zones.
Panel uniformity for the Asus ROG Swift PG27AQN test sample was great since there were no considerable backlight leaks. However, that changes when you use its HDR feature on pictures with complex objects or contrasting instances. The limited dimming zones create clouding and unwanted light blooms in detailed images with bright and dark areas.
But what makes this monitor special is its fantastic pixel response time, thanks to the panel's dual-layer voltage driver. It performs just like a monitor with an effective overdrive setting, so you don't need to use its default overdrive. You don't need to use it, but we recommend staying with the Normal level if you need to since using the stronger settings will add inverse ghosting.
We'd also like to highlight its Aspect Control feature, E-Sports Dual Mode, which lets you use the monitor as a 25-inch 1080p or 1332p screen. This is useful if you need a framerate boost for competitive games. Note that you will get black borders on the sides of the screen, and it can look fuzzy if you use the 1080p mode since it is not a 1:1 pixel mapping match with the native resolution.
The Asus ROG Swift PG27AQN is a G-Sync monitor, so it will work best with Nvidia's latest GPUs. However, it also works with AMD FreeSync via DisplayPort, so you can still avoid stuttering and tearing if you have an AMD card. Input lag sits below 3ms at 360Hz, making it one of the fastest monitors in the market.
Thoughts on the Asus ROG Swift PG27AQN
The Asus ROG Swift PG27AQN is a fantastic gaming monitor for the most serious gamers who want the best gear. It's calibrated from the factory and is the fastest 1440p monitor around, so it's a must-have for enthusiasts. We wish it had a renewed aesthetic, but its fantastic built quality is what matters more.
Aside from its price, the Asus ROG Swift PG27AQN's main weakness is its underwhelming HDR performance. It is certified for HDR 600, but the limited local dimming can be disappointing. It's the best 1440p monitor for E-Sports, but there is room for improvement, especially if you consider the price tag.
Pros:
Fastest 1440p Gaming Monitor
Well-Designed with Plenty of Features
Pre-Calibrated
High Brightness
Cons:
Expensive
Disappointing HDR Performance
No HDMI 2.1 or USB-C for the Price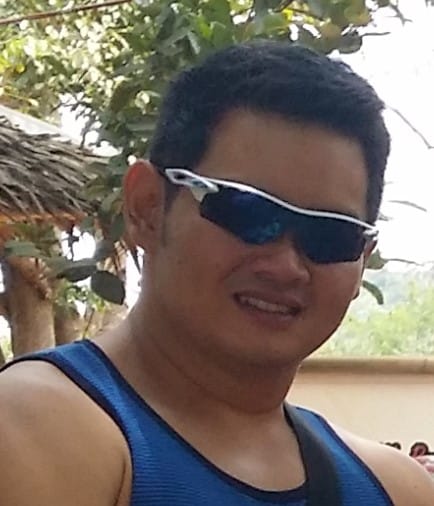 Paolo is a gaming veteran from the golden days of Doom and Warcraft. Since junior high, he has been building gaming systems for family, friends, and colleagues. High-performance monitors are one of his fixations; he believes that every citizen's right to enjoy one. He has gone through several pieces of hardware in pursuit of every bit of performance gain, much to the dismay of his wallet. He has also spent half a decade researching, reviewing, and writing about these products and now has over 1400 articles about the best gaming tech under his belt.