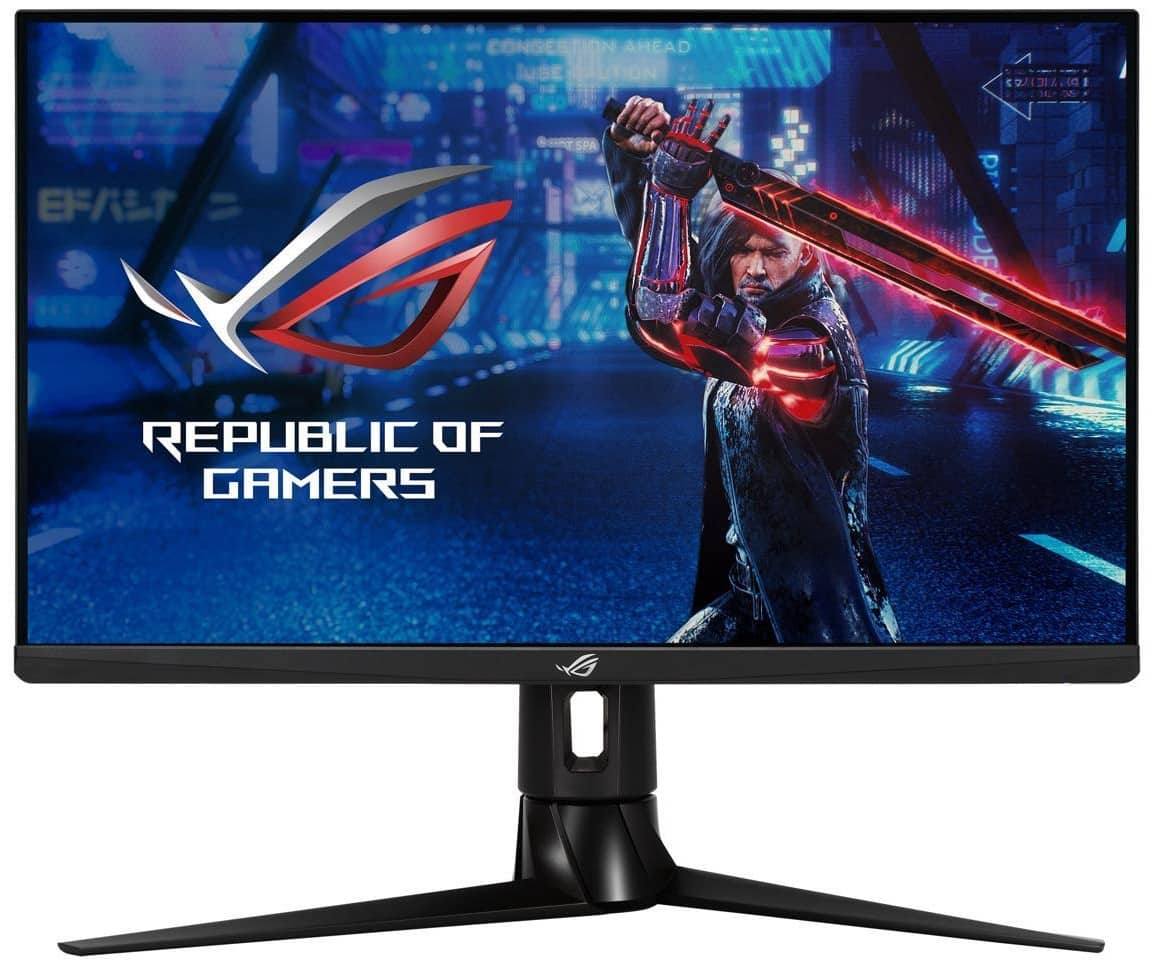 The Asus XG27AQ is the premium alternative to the VG27AQ and VG27AQLIA that promises better performance and features. The monitor prioritizes speed above everything else, but it also offers vibrant colors via its HDR10-compatible IPS panel. The Asus XG27AQ is asking for more money versus its TUF Gaming counterparts, so let's check if it offers any advantages.

Asus XG27AQ Specifications
Screen Size: 27 Inches
Resolution: 2560 x 1440 QHD
Aspect Ratio: 16:9
Panel Technology: In-Plane Switching (IPS)
Refresh Rate: 170Hz
Response Time: 1ms MPRT
Contrast Ratio: 1000:1 (Static)
Brightness: 400 cd/m²
Speakers: Yes (2 x 2 Watts)
Stand: Height -Yes
Stand: Tilt – Yes
Stand: Swivel – Yes
Stand: Pivot – Yes
VESA Compatibility: Yes (100 x 100)
Connectivity: HDMI 2.0 x 2, DisplayPort 1.2 x 1, USB 3.0 x 2, 3.5mm Jack x 1
Dimensions (W x H x D): 24.05" x 16.03" x 10.04"
Weight: 18.96 lbs

Design and Features
The Asus XG27AQ is pretty much a reskinned version of the VG27AQL1A since their specs are more or less identical. The monitor has a matte black aesthetic that's complemented with RGB lighting and red ROG logos in discrete spots. The display is bezel-free on three sides, but you will still see inner borders when it's in use.
27-inch monitors like the Asus XG27AQ aren't the largest by today's standards, but it's still considerably bigger than most school or office displays. This model needs ten inches of depth on your desk, so make sure your setup can accommodate its oversized base. It also weighs close to twenty pounds which isn't a lot but is close to some 34-inch models we've tested.
Build quality for the Asus XG27AQ is unquestionably good thanks to the brand's use of high-quality materials and their reliable designs. The device feels sturdy with no flexing on the plastics, and there are no cosmetic defects on its gaps and surfaces. You also won't see any wobbling from the stand since it's firm and it will be able to keep the angle you've set all the time.
The Asus XG27AQ has an RGB eye logo at the back of the housing so you can match it to your ROG gaming build. It works flawlessly with Asus Aura Sync, but the bad news is it's positioned towards the side. This means that the glow will be biased towards the left of your setup when it's activated, so it can look awkward for some users.
The Asus XG27AQ still has the familiar control layout composed of a joystick and functional hotkeys that you will find on their older products. It doesn't take a lot to navigate the OSD since it's quite concise, but we're always glad to have a convenient tool to access it. Modern monitors are now transitioning to software-based control, but a joystick is all you need for convenience.
The stand included with the Asus XG27AQ offers tilt, swivel, pivot, and height adjustments so you can get the best angle right out of the box. We think it's too big for the display, but it offers good stability and flexibility so you don't need to replace it. You can opt for VESA mounts since the monitor is compatible, but it's unnecessary unless you want to save space or are building a multi-display setup.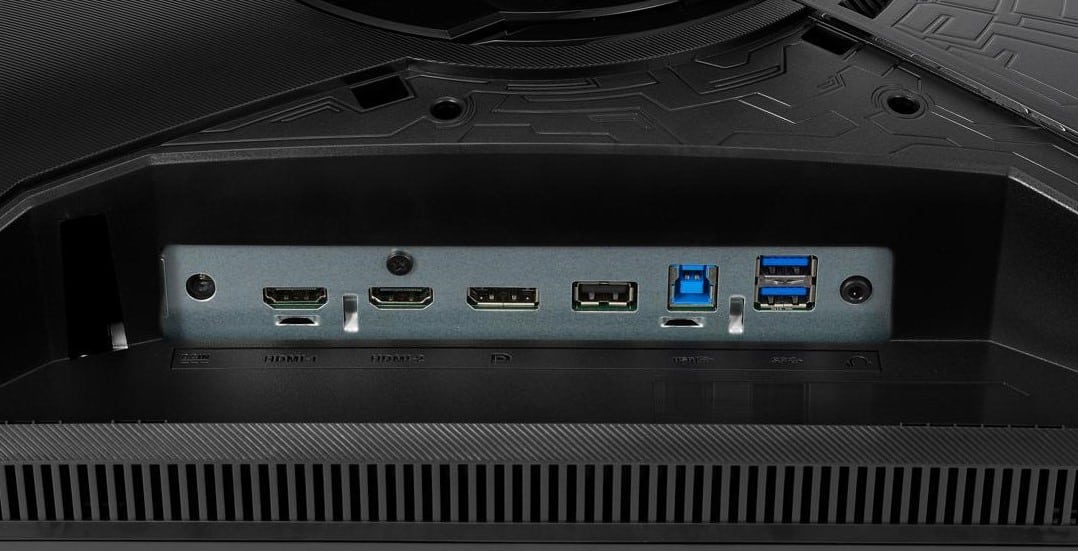 The Asus XG27AQ's connectivity layout offers DisplayPort 1.2 and two HDMI 2.0 slots that can accommodate your PC and up to two consoles. It supports 120Hz Performance mode on the PS5 and Xbox Series X, so it's a good pick for an all-one display. You also get three USB 3.0 slots for accessories and a 3.5mm jack for headphones.
You also get speakers with the Asus XG27AQ, but they are still the same 2-watt pair you'll find on older gaming models. The built-ins can't get loud without distorting, and they do not have the clarity and bass necessary for entertainment purposes. It's nice to have secondaries, but we don't think this feature will get a lot of use throughout the monitor's lifespan.
 Display and Performance
The Asus XG27AQ boasts a 27-inch fast IPS panel with a 2560 x 1440 resolution, a 170Hz refresh rate, and a 1ms response time. The backlight has a 400 cd/m2 maximum while the contrast ratio is limited to 1000:1. This monitor is certified for Display HDR400, but we all know that doesn't mean that it can produce true HDR performance.
1440p monitors are perfect for daily use since they are clearer than the usual 1080p but they aren't too sharp like 4K screens. They make games look more detailed, but you won't struggle with legibility while browsing or processing documents. However, you are still going to need a higher-tiered GPU if you want to game with high framerates.
The Asus XG27AQ renders 100% of the sRGB gamut with some extensions and around 73% DCI-P3. That's not impressive for a monitor advertised for HDR gaming, but what we love about it is its excellent accuracy out of the box. The deltaE average of the stock setting is only at 1.09, so most users won't need to calibrate it.
Using a colorimeter on the Asus XG27AQ improved its deltaE average to 0.57 which even more impressive for a gaming variant. Doing so will also balance out the slight bluish tint of the screen, but that isn't an issue for most. Buying a colorimeter isn't worth it since the screen is already good from the start, so we only recommend if it if you have one already.
The Asus XG27AQ's backlight only reached 320 cd/m2 in SDR, but it shot up to 409 cd/m2 when HDR is active. It's plenty for daily use, but it's not powerful enough for a compelling performance in HDR visuals. The contrast ratio at 60% backlight reached 1104:1, but the screen's black luminance is still limited, especially when it's used at night.
Panel uniformity for the Asus XG27AQ sample was excellent since there were no considerable leaks or clouding issues on the screen. There are some minor flaws, but they aren't noticeable while gaming or watching movies. Take note that this aspect varies between every unit so there are better and worse samples out there.
The best characteristic of the Asus XG27AQ is its pixel response time which is impeccably fast. The screen isn't prone to blurring, and what little persistence remains can be cured by its overdrive feature. Selecting the 2 or 3 option of the trace-free setting is your best bet without having to worry about overshoot.
The Asus XG27AQ is a FreeSync gaming monitor, but it's also certified to be compatible with Nvidia's G-Sync Compatible mode. Take note that the latter only works with DisplayPort 1.2, and you will be limited to 144Hz and FreeSync if you use HDMI. Input lag sits at 4ms at 170Hz, so there is no need to worry about delays while gaming.
Thoughts on the Asus XG27AQ
The Asus XG27AQ is an excellent choice if you want a fast and responsive gaming monitor with great color quality and design. Its gamut isn't as wide as other monitors, but its low deltaE average at stock settings makes up for that. It also offers strong performance in smoothness and quickness, so competitive gamers will love it.
However, the only advantage you get by paying more for the Asus XG27AQ over its TUF counterparts is its aesthetics. That's worth an extra fifty bucks or so for some, but practical gamers should opt for the cheaper option since there basically is no difference in performance.
Pros:
170Hz with Excellent Pixel Response Time
Great Default Accuracy
FreeSync/G-Sync Compatible
Attractive Design
Low Input Lag
Cons:
Higher Price
Mediocre HDR Performance
No Advantage over TUF Variants
About the Author: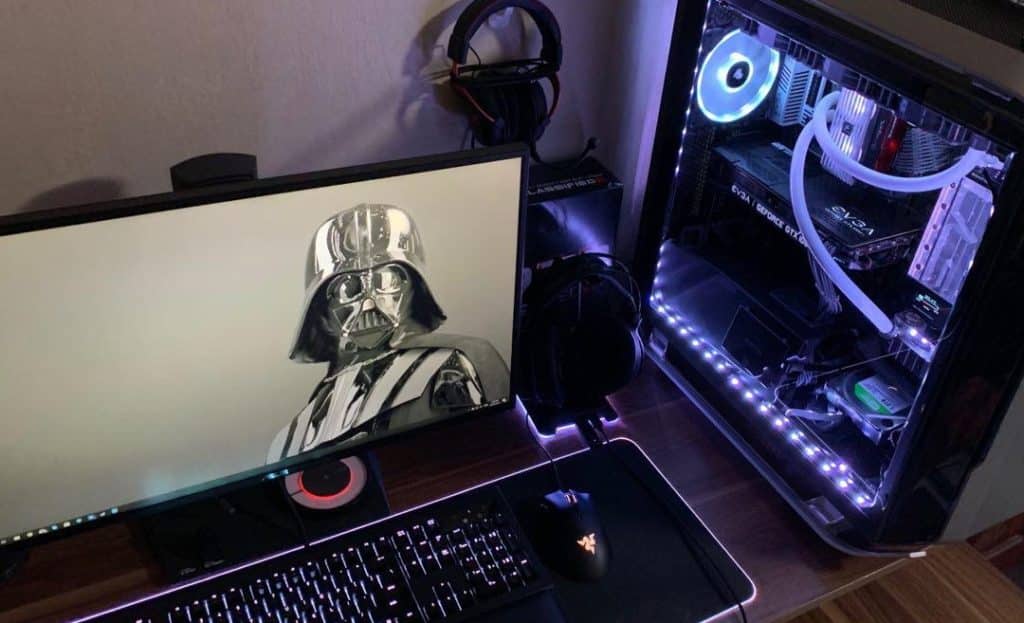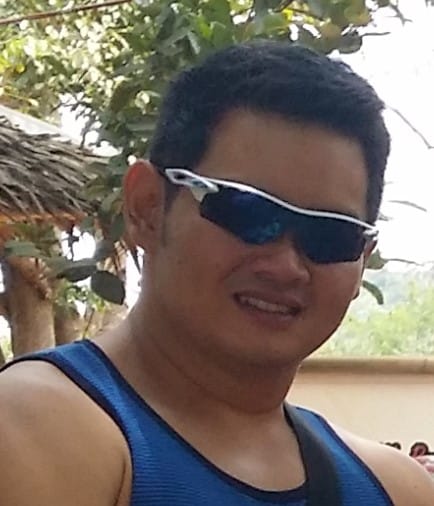 Paolo is a gaming veteran since the golden days of Doom and Warcraft and has been building gaming systems for family, friends, and colleagues since junior high. High-performance monitors are one of his fixations and he believes that it's every citizen's right to enjoy one. He has gone through several pieces of hardware in pursuit of every bit of performance gain, much to the dismay of his wallet. He now works with Monitornerds to scrutinize the latest gear to create reviews that accentuate the seldom explained aspects of a PC monitor.