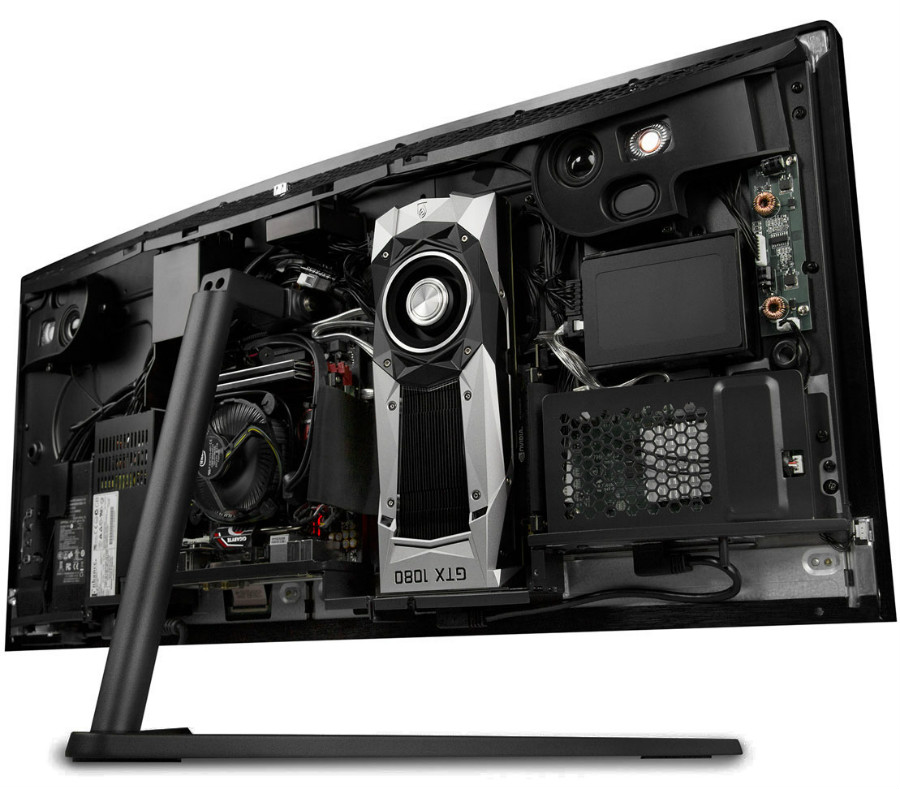 The Best All-In-One PCs are an excellent compromise for those who are looking for a PC which has desktop-grade performance but less spatial impact like a laptop. Most of the critical components are hidden in a single enclosure which allows owners to take it out of the box, prop in onto a desk, and start playing right away.
But like laptops, these gadgets also come with limitations which often turn-off those who are seeking powerful graphics or fast performance in complex applications. They are also quite expensive, and some cost as much as a full-blown monster rig.
But if you are a consumer who is willing to live with trade-offs to get the best of both worlds, these are your current bets for the best all in one PCs for the money you worked so hard for.
Things to Consider When Buying One of the Best All In One PCs
1. Specs (Processor, RAM, Storage, GPU, Etc.)
Most of the AIOs available on the market do not have upgradable components, so you are stuck with the package you picked up until it dies or an upgrade comes along. The first thing you should consider is to get the best CPU and GPU you can get with your budget since most of the time, these two are built into the AIO's motherboard.
Like laptops, you can usually add RAM sticks or swap the storage drive with the help of certified technicians or stores, or you can do it yourself with accompanying risks. One of the biggest reasons to buy AIOs is the convenience of not having to tinker with it before use, so purchasing a minimum spec device is contradictory to the whole deal.
2. Features
Features such as extra ports or wireless functionality are all essential to the equation of buying one of the best all in one PCs. Convenience is your main keyword in this endeavor, and having to buy additional adapters or ports will clutter the streamlined designs and forms of these beautiful devices.
Most of the time, keyboards, mice, and webcams are included, but you might want to add a speaker set, a secondary display, or an HDD rack to your chosen AIO, so it would be wise to check if you have all the necessary ports before pulling the trigger.
3. Price
When buying one the best All In One PCs, one should expect a bit of overpricing when compared to a built desktop. You are, after all, paying a premium for convenience and design. You might also need to cull your expectations regarding performance for these devices since most models ship with discrete GPUs or CPUs like those you can find on laptops.
These components are much smaller and consume less power, but in practice, they have penalized capabilities when compared to their desktop counterparts. Manufacturers have to use these instead of the latter to keep thermals and consumption in check, plus to keep that sexy AIO sexy.
4. Purpose (Work or Play?)
Upon reading our selection, you will instantly notice that the majority of the models involved are for enterprise or design usage more than for gaming. AIOs are found in sophisticated offices and elegant homes, and the tasks they are used for usually revolve around basic or editing purposes.
But due to the rise in popularity of compact gaming rigs like LAN boxes, we now have gamer-centric products in the market. These products are scarce, but the latest products carry a few surprises. Curious? Read on to find out.
The Best All In One PCs for Gamers and Professionals
1. HP Envy 34 (2022)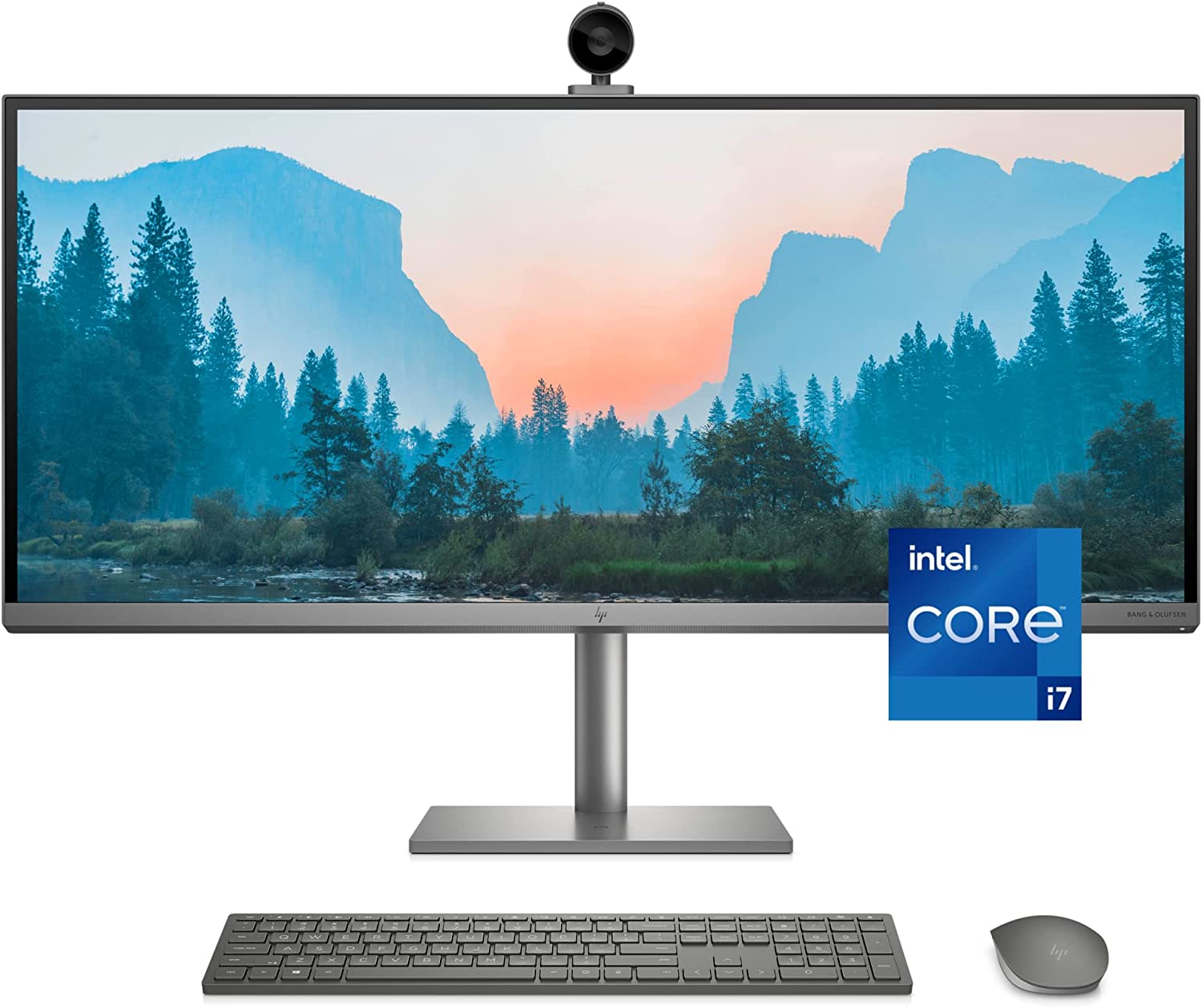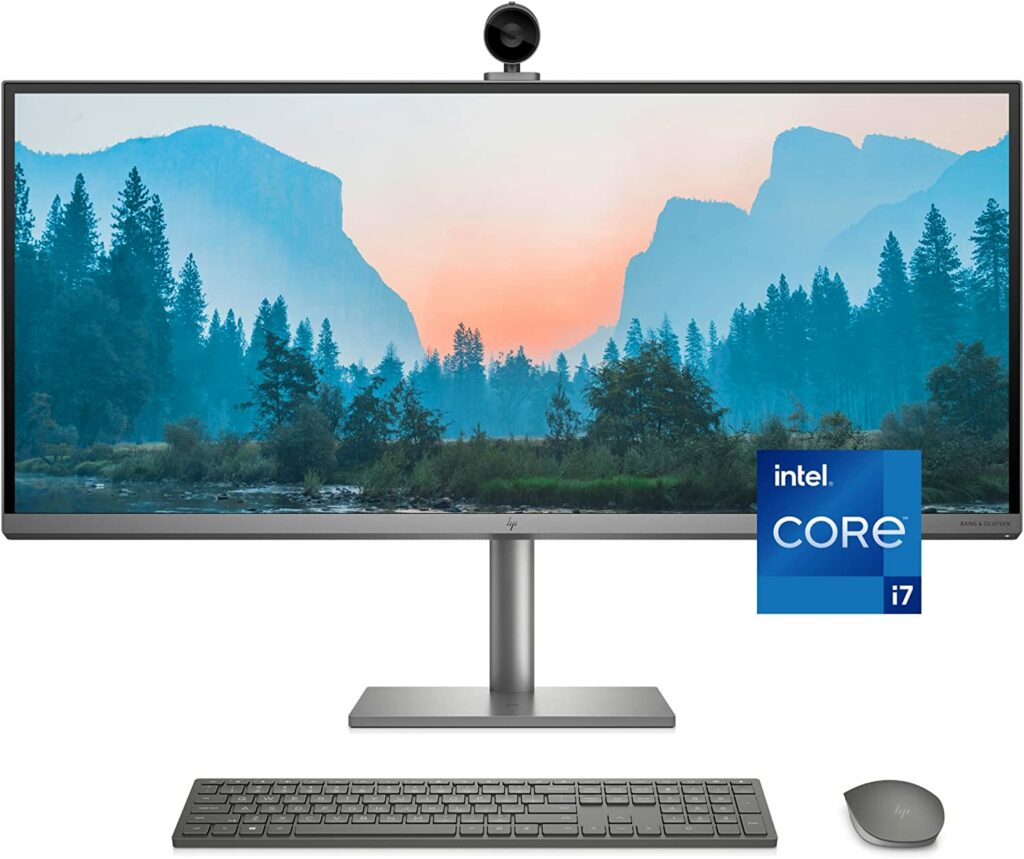 The New HP Envy 34 is the most capable option for gaming in this lineup because of its specifications. It has an 11th Gen Core i7 processor and an RTX 3060 GPU, 32GB of RAM, and a 1TB SSD. But the absolute icing on the cake is its 34-inch 5120 x 2160p WUHD screen that was intended for professionals.
That discrete RTX 3060 will struggle with the 5K2K resolution, but some tweaking and optimization can get you through. The new and improved aesthetic on the other hand look even better, but what matters most are its peripheral upgrades. It has wireless accessories and a built-in webcam with microphones which completes the definition of an AIO.
2. Dell Inspiron 27 AIO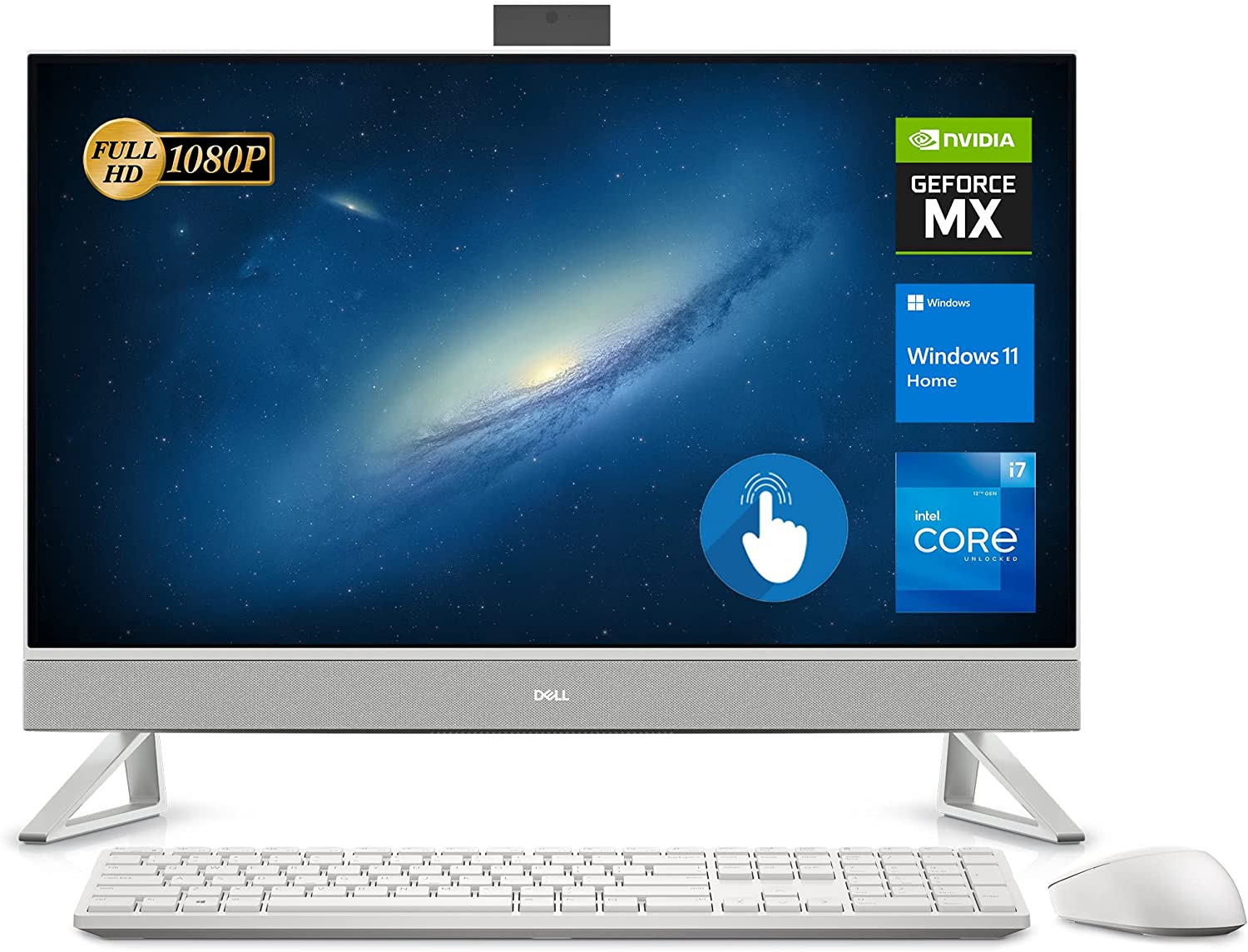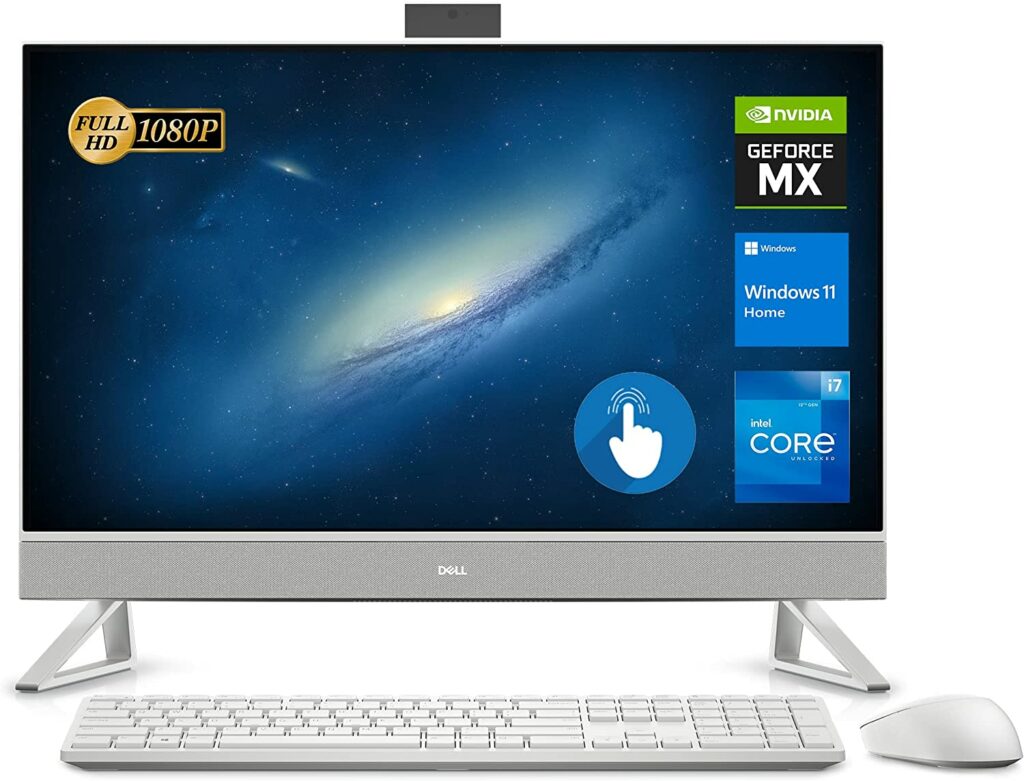 The Dell Inspiron 27 AIO is one of the best-looking AIOs with a sleek aesthetic and metallic embellishments. This variant has a Core i7 processor and up to 32GB of RAM, although it only has an MX550 mobile GPU. The screen is touch-sensitive, so it opens more possibilities for utilization.
The redesigned stand for this computer also takes up less space compared to the other options in the market. The soundbar is integrated into the slim chassis and the peripherals are wireless so you don't have to mess with a flurry of cables. You also get a pop-up webcam with a microphone, so you don't have to buy other accessories for your remote setup.
3. Microsoft Surface Studio 2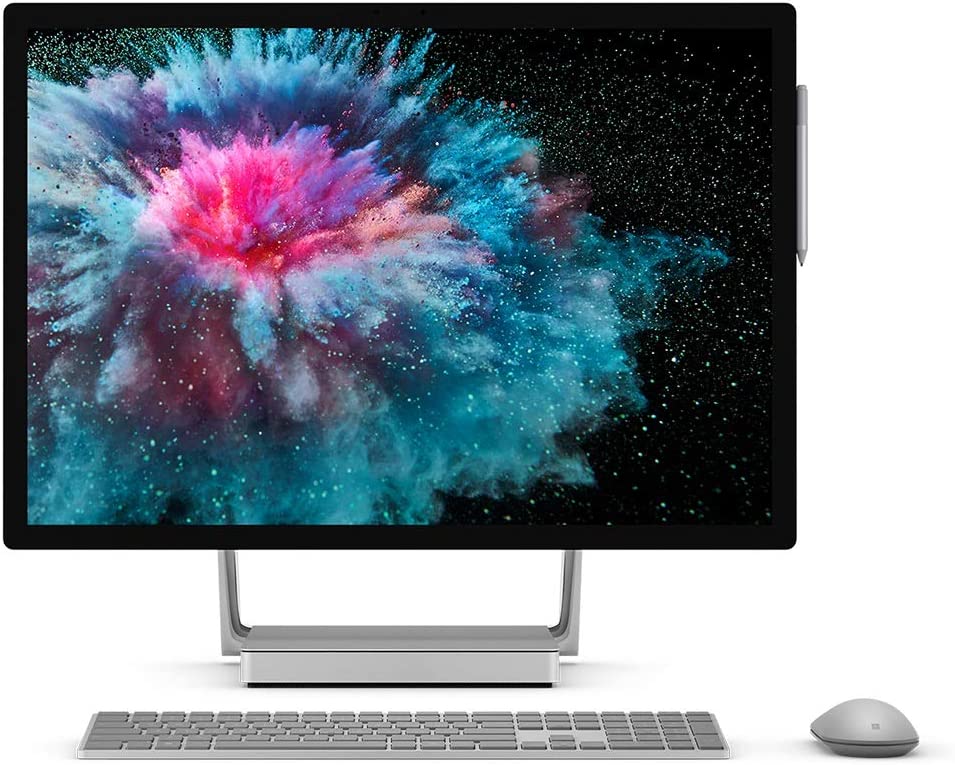 The Microsoft Surface Studio 2 is one of the premier options for professionals and creators. It features a gorgeous 4500 x 3000 PixelSense display with brilliant colors and sensitivity that works well with an artist's strokes. It features a very flexible stand that lets you lie it down on your desk plus it has a bevy of ports like USB-C for maximized functionality.
The Surface Studio 2 is very expensive, but it has good reason to be priced that way because of the hardware it carries. It has a meaty i7 processor and 32GB of RAM which lets you maximize its unique screen for your work. It's an investment, but only a few AIOs can match its functionality and computing performance.
4. Apple iMac M1 24-Inch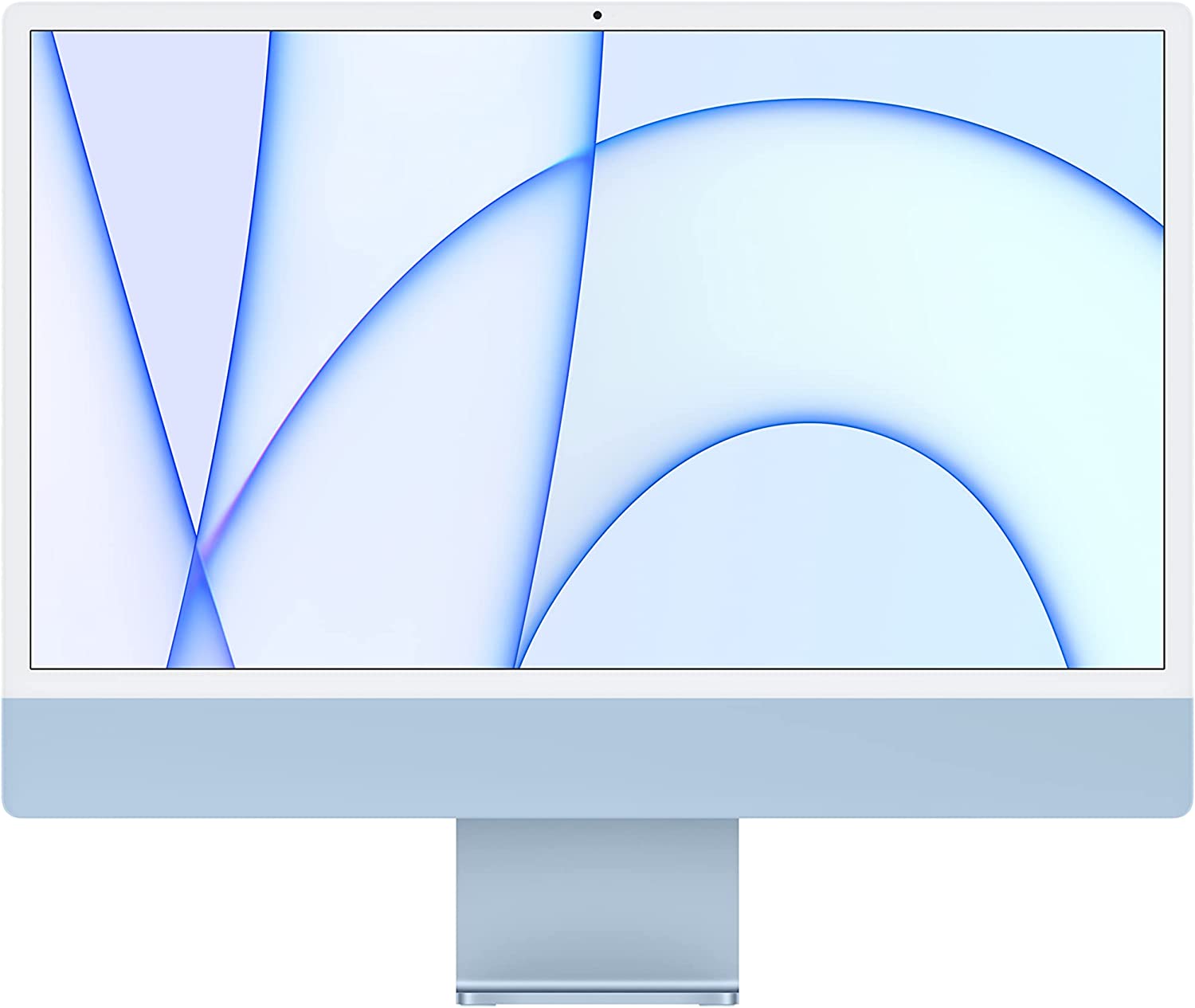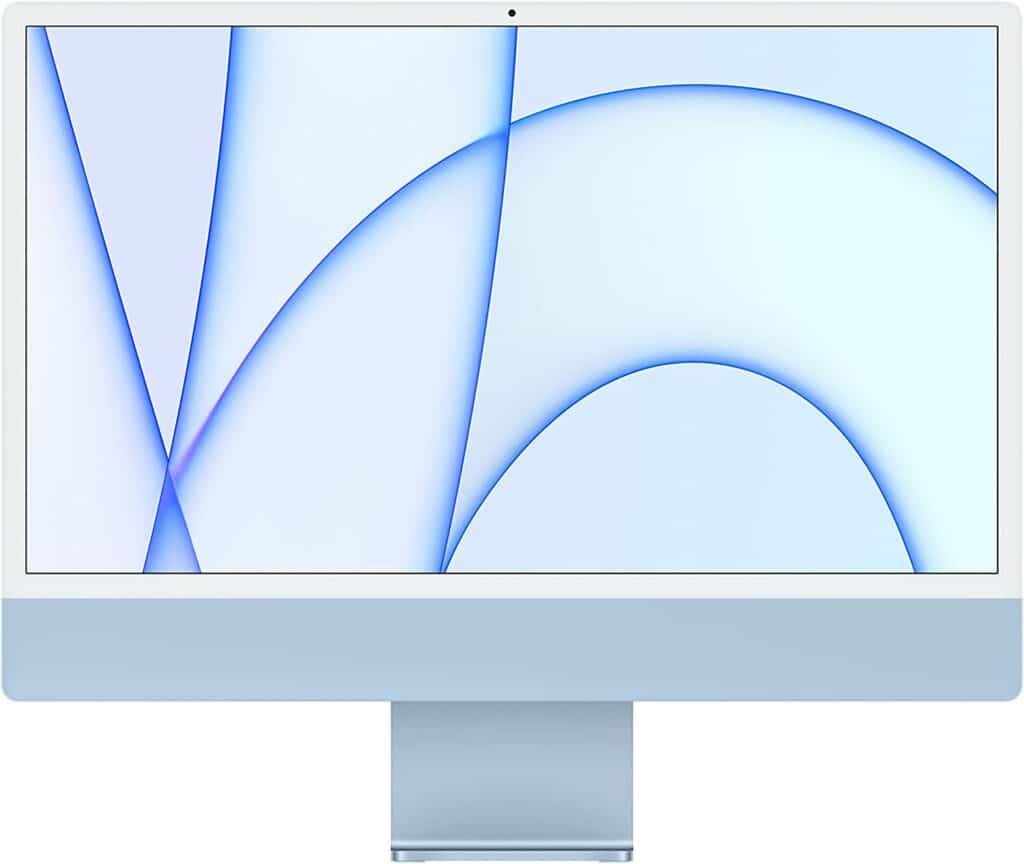 The new 24-inch Apple iMac is the second coming of its wildly popular Mac G3 which also came in striking colors. It's dressed for modern times with an extra thin chassis like any premium computer, but it's also as playful as the G3 with its color-matched peripherals. It also has Apple's Touch ID feature and a 1080p HD webcam that is surprisingly crisper and clearer than most built-ins.
The new iMac features Apple's snappy M1 8-core chip and a 7-core GPU so it should be responsive enough for most tasks. However, its main downside is its price simply because the base model at $1299 has to make do with 8GB of RAM and a tiny 256GB SSD. You can configure one with higher specifications, but that will cost a bit more just like most Apple products.
5. Asus M241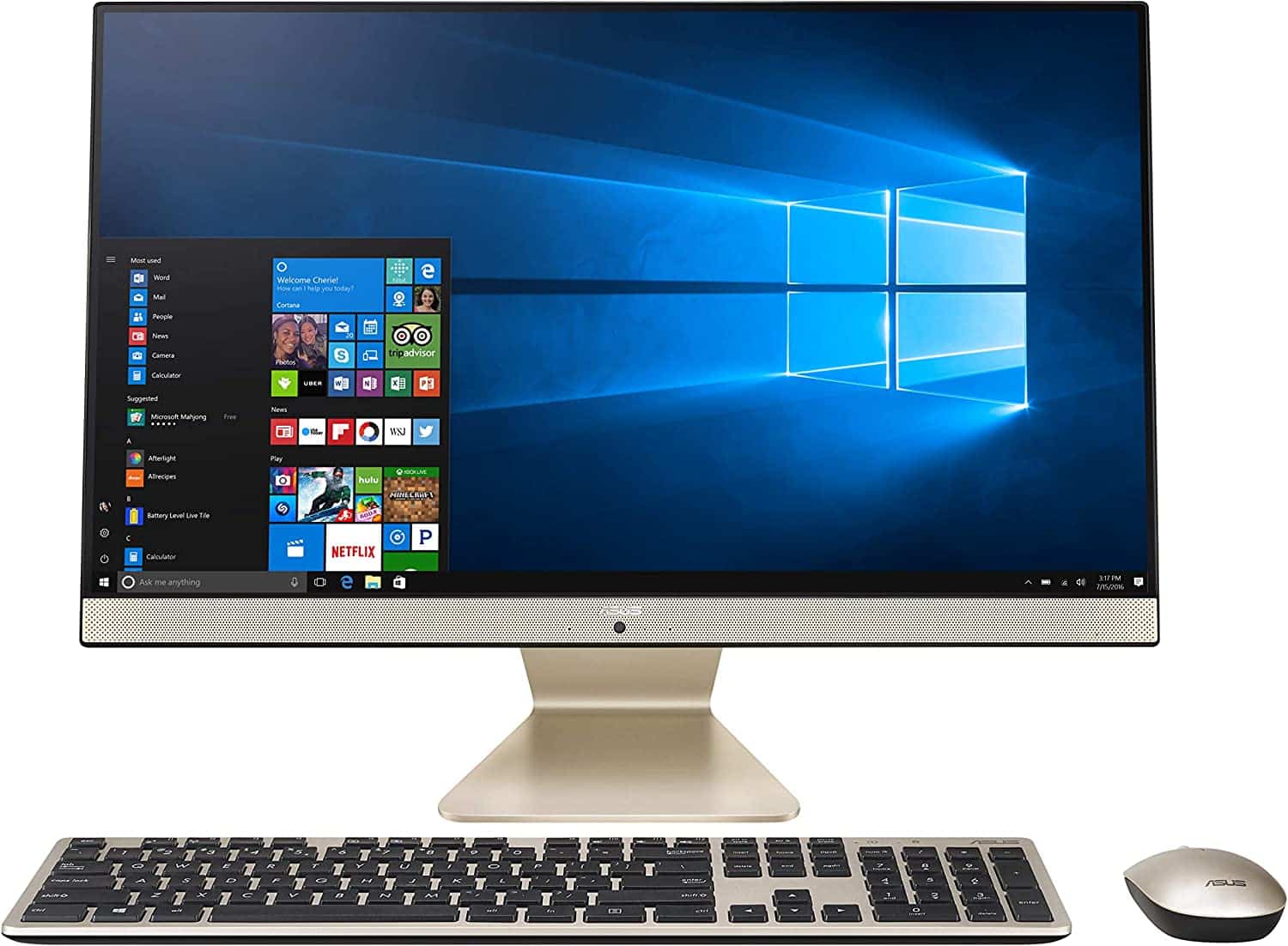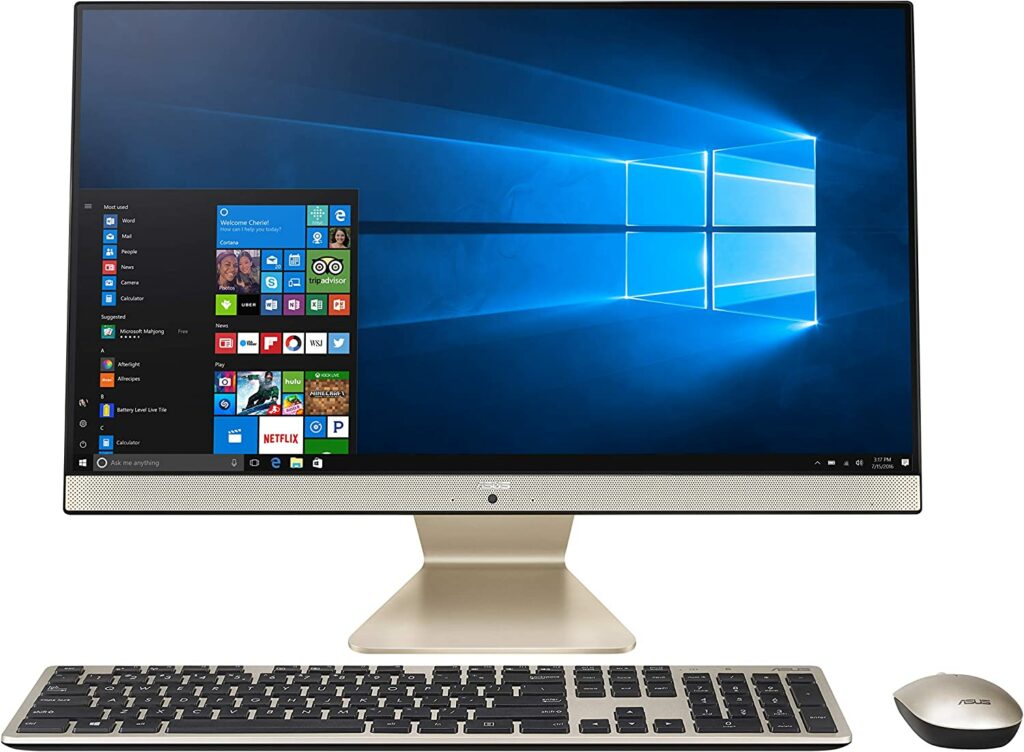 The Asus M241  almost looks like a Mac at a glance, but it only costs a fraction of the premium offering. This budget offering has a borderless design along with SonicMaster speakers that sound crisp and detailed enough for media and conference calls. It's also designed to work with wireless peripherals so your work or study desk doesn't have to get messy.
It's also one of the lightest in this lineup, so it would be easy to move it around in case you need to rearrange or work with it elsewhere. The base model's processor, RAM, and SSD package aren't impressive, but it is also available with better hardware. The whole series includes a 720p webcam with microphones and HDMI passthrough so you can use it with other PCs as well.
6. HP Pavilion 24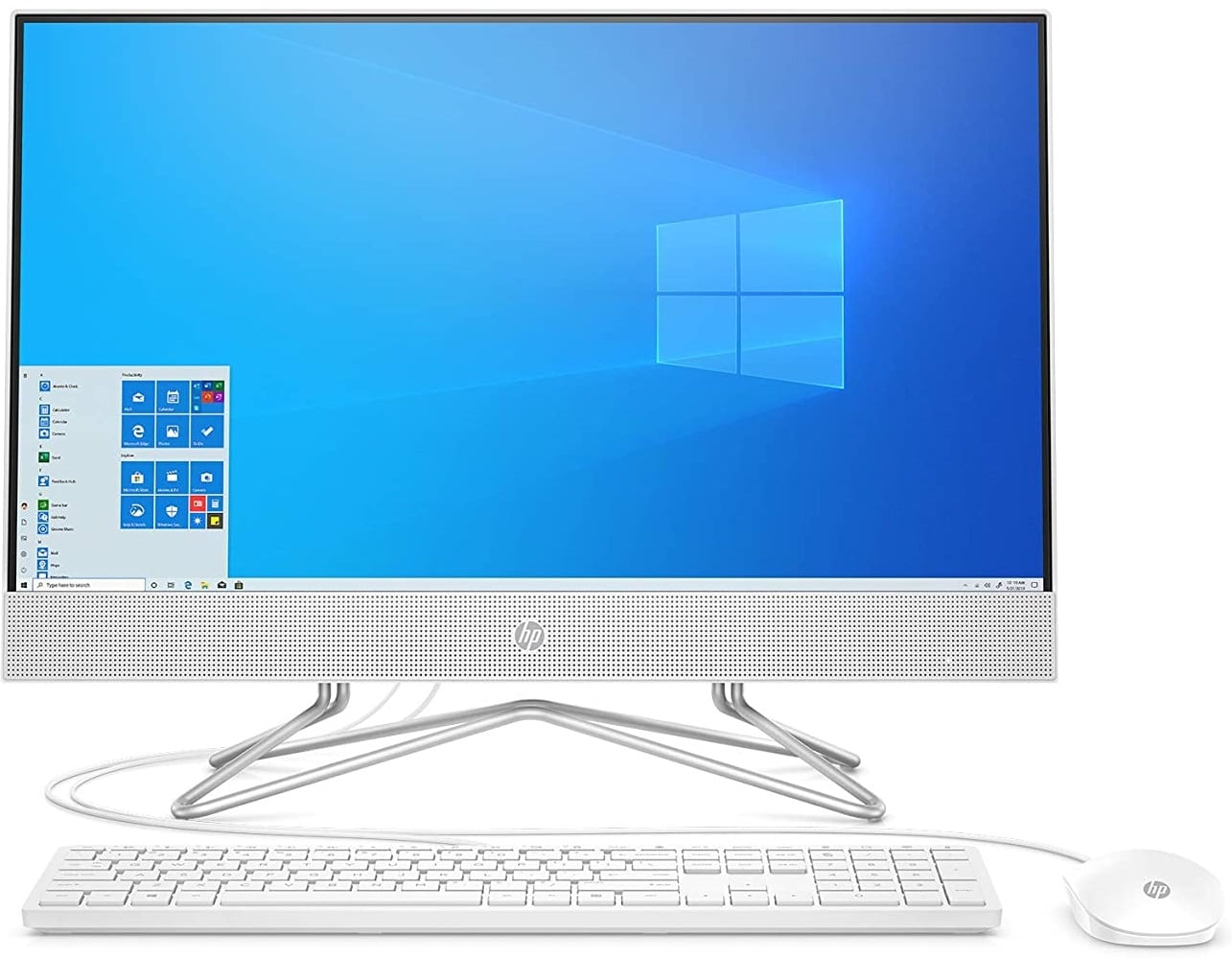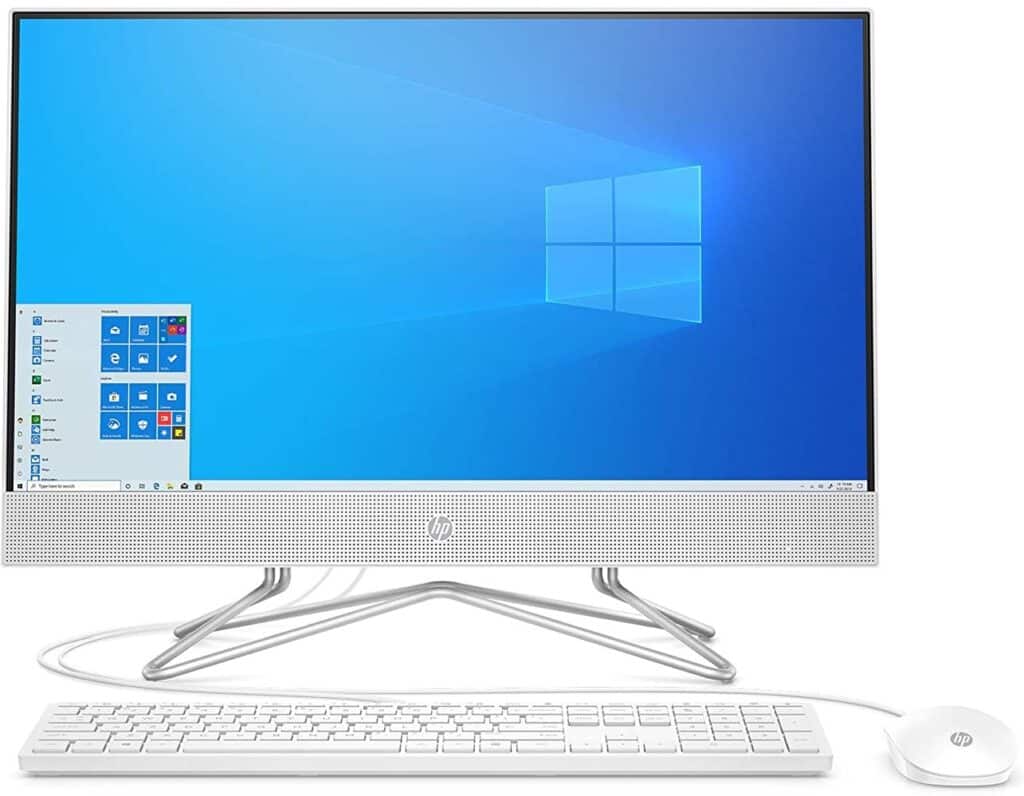 The latest HP Pavilion 24 is a capable performer for home and office use thanks to its specs that punch above the price point. The mid-range model has an agile six-core CPU and a generous helping of RAM and SSD size. The top-end variant has 32GB of RAM and it has plenty of room for media and files with its 2TB drive.
The current generation has a slimmer and more refined aesthetic, but what's truly striking is the soundbar emblazoned on the front. It is no home theater, but the front-firing drivers are clear and clean enough for virtual meetings and maybe some media consumption. It also has a clear pop-up webcam with quad microphones, so it's suitable for the current trend of remote jobs.
7. MSI Modern AM241P 11M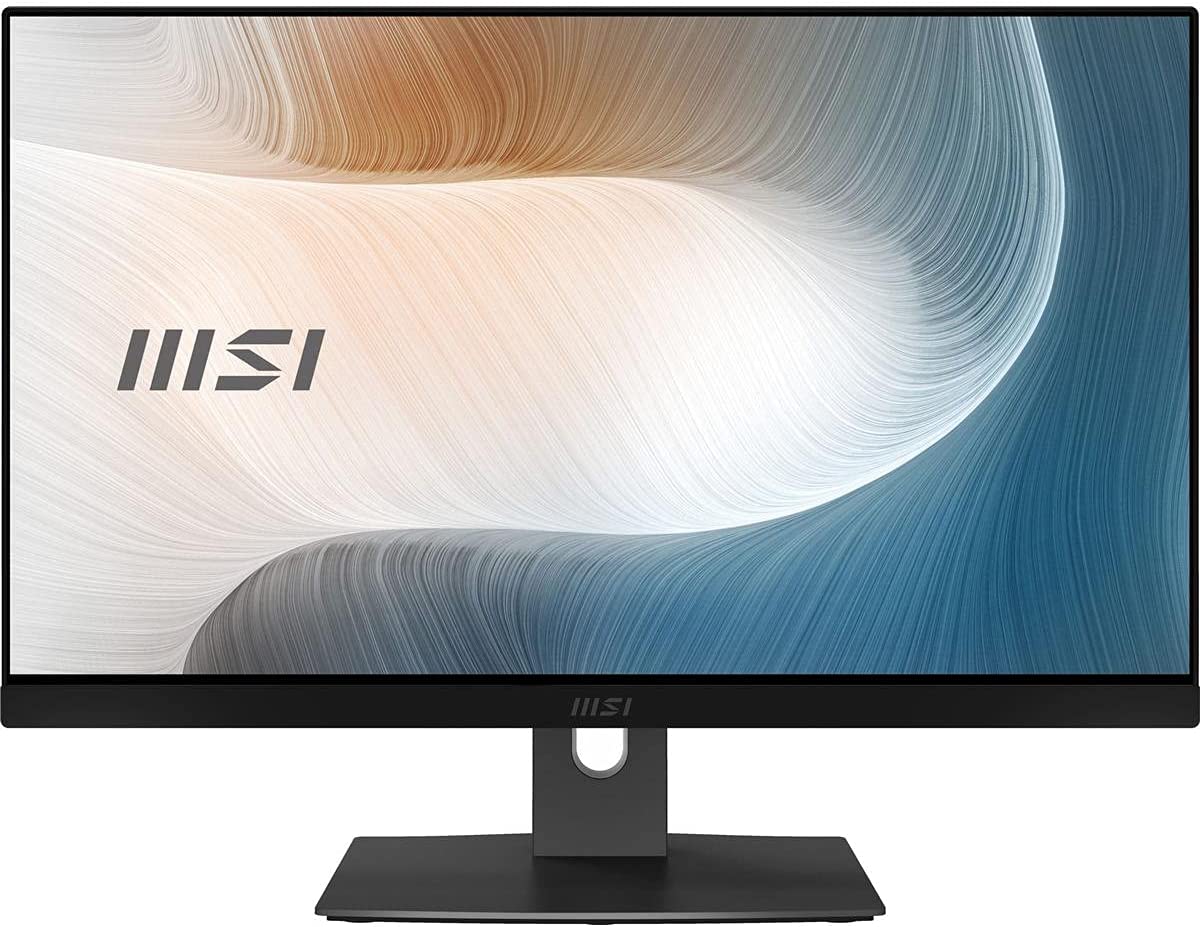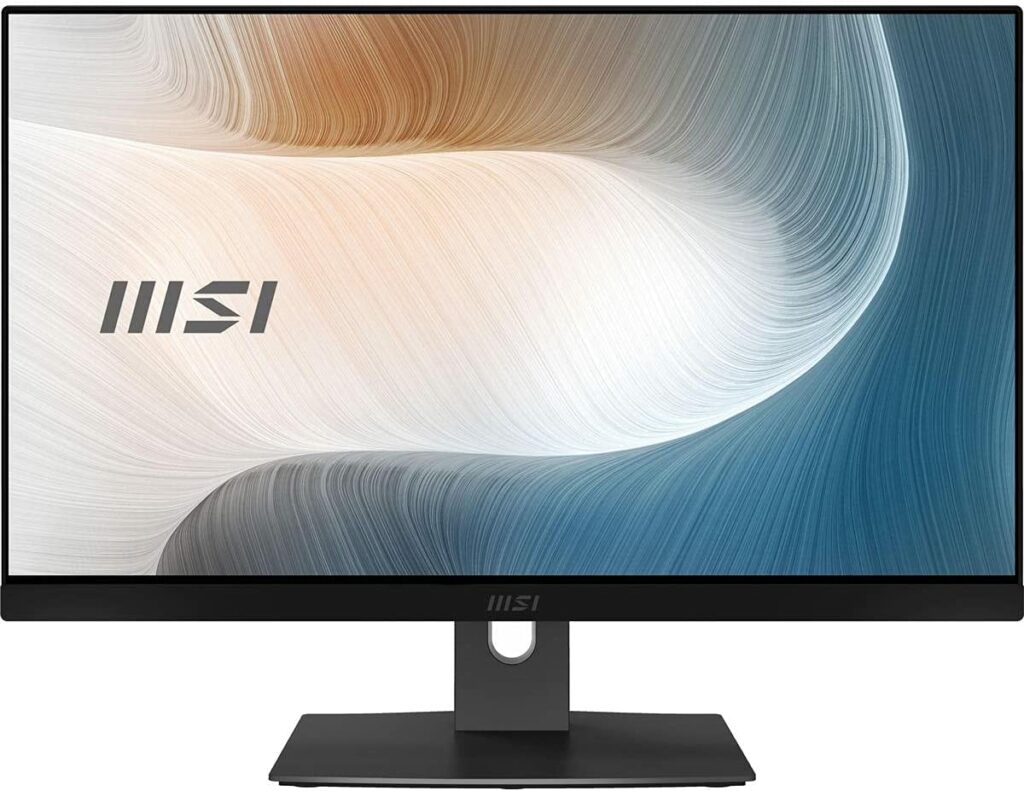 The MSI Modern AM241P 11M is a decently-priced all-in-one PC for home and business use. It is so sleek and slim that it looks like a regular monitor, unlike the other AIOs which have distinct identities. We also like that it has a bay for a 2.5-inch drive so you can upgrade its storage space down the road.
The AM241P 11M has USB-C and HDMI in/out connectivity so you can maximize its usability in a couple of scenarios. Its Core i5 processor and 8GB of RAM are decent for most tasks, but its 256GB SSD means that you will use its 2.5-inch bay soon. It also has wireless peripherals and a built-in webcam so it's suitable for modern offices and work-from-home setups.
Final Thoughts
Despite standing as the middle ground between desktops and mobile computers, AIOs have limitations in both power and functionality. They also demand a lot of money for ownership, but in the technological world, convenience and compactness always come with a hefty cost.
While most of the products we selected for the best all-in-one PCs are mostly for professional or home use, we're glad that there are companies from two sides of the spectrum like Digital Storm and Lenovo. These makers are willing to break the mold and provide an excellent solution that cures the very issues why AIOs are less considered. But what makes AIOs an enticing and continually evolving product aside from their compact and convenient designs is their variety, since, for every type of user, the market now provides an adequate product worthy of your hard-earned funds.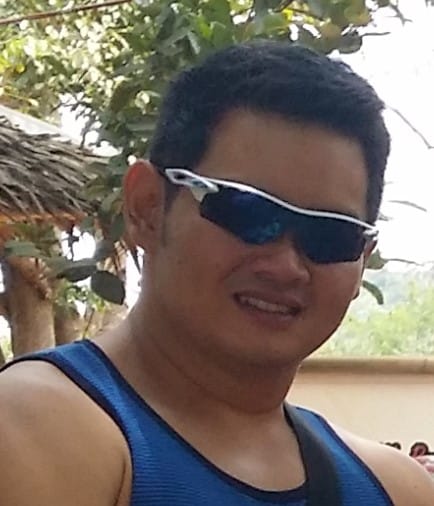 Paolo is a gaming veteran from the golden days of Doom and Warcraft. Since junior high, he has been building gaming systems for family, friends, and colleagues. High-performance monitors are one of his fixations; he believes that every citizen's right to enjoy one. He has gone through several pieces of hardware in pursuit of every bit of performance gain, much to the dismay of his wallet. He has also spent half a decade researching, reviewing, and writing about these products and now has over 1400 articles about the best gaming tech under his belt.