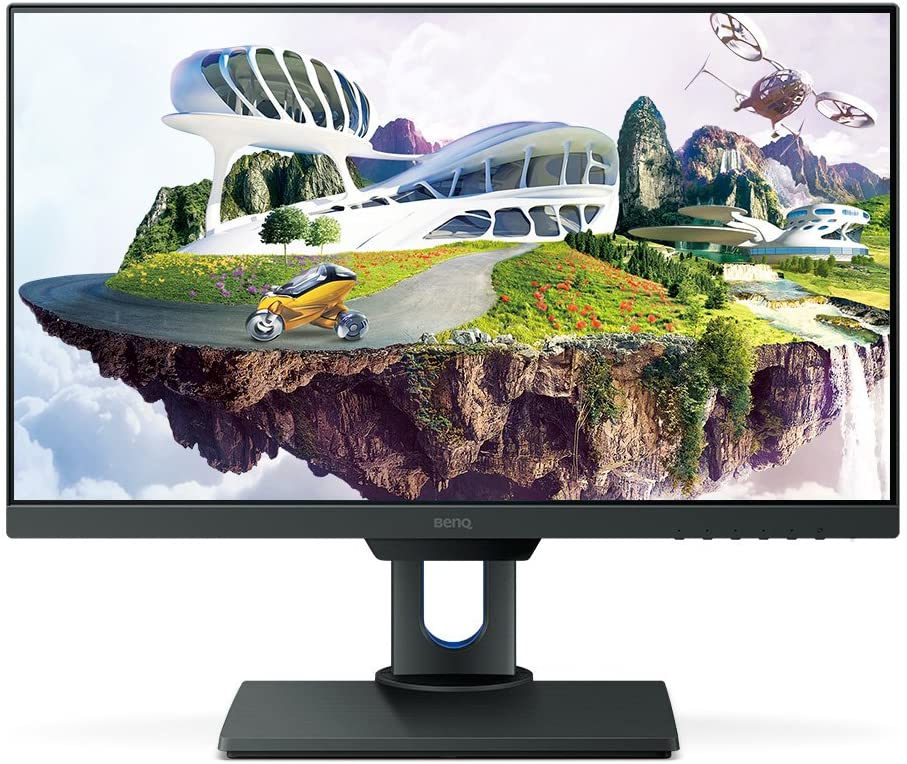 The BenQ PD2500Q presents excellent value if you are in the market for a pre-calibrated IPS monitor with a higher resolution that's suitable for editing purposes. The brand positions this model at the entry-level space of its professional monitors, making it a great pick for beginners or those who simply want a practical buy. The BenQ PD2500Q is one of BenQ's very successful display products so let's check out how it performs.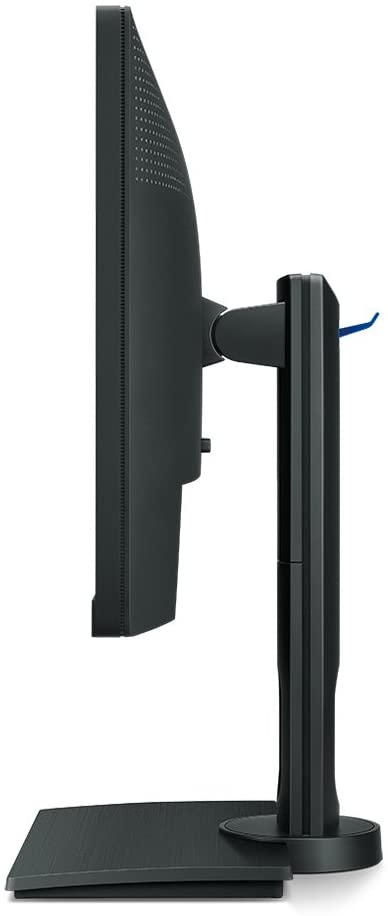 BenQ PD2500Q Specifications
Screen Size: 25 Inches
Resolution: 2560 x 1440 QHD
Aspect Ratio: 16:9
Panel Technology: In-Plane Switching (IPS)
Refresh Rate: 60Hz
Response Time: 5ms
Contrast Ratio: 1000:1 (Static)
Brightness: 350 cd/m²
Speakers: Yes (2 x 2 Watts)
Stand: Height – Yes
Stand: Tilt – Yes
Stand: Swivel – Yes
Stand: Pivot – Yes
VESA Compatibility: Yes 100 x 100
Connectivity: DisplayPort 1.2 x 1, DP Out 1.2 x 1, DP 1.2 Mini x 1, HDMI 1.4 x 1, USB 3.0 x 5, 3.5mm Jack (In/Out) x 2
Dimensions with Stand (WxHxD): 22.45" x 15.83" x 9.44"
Weight 9.77 lbs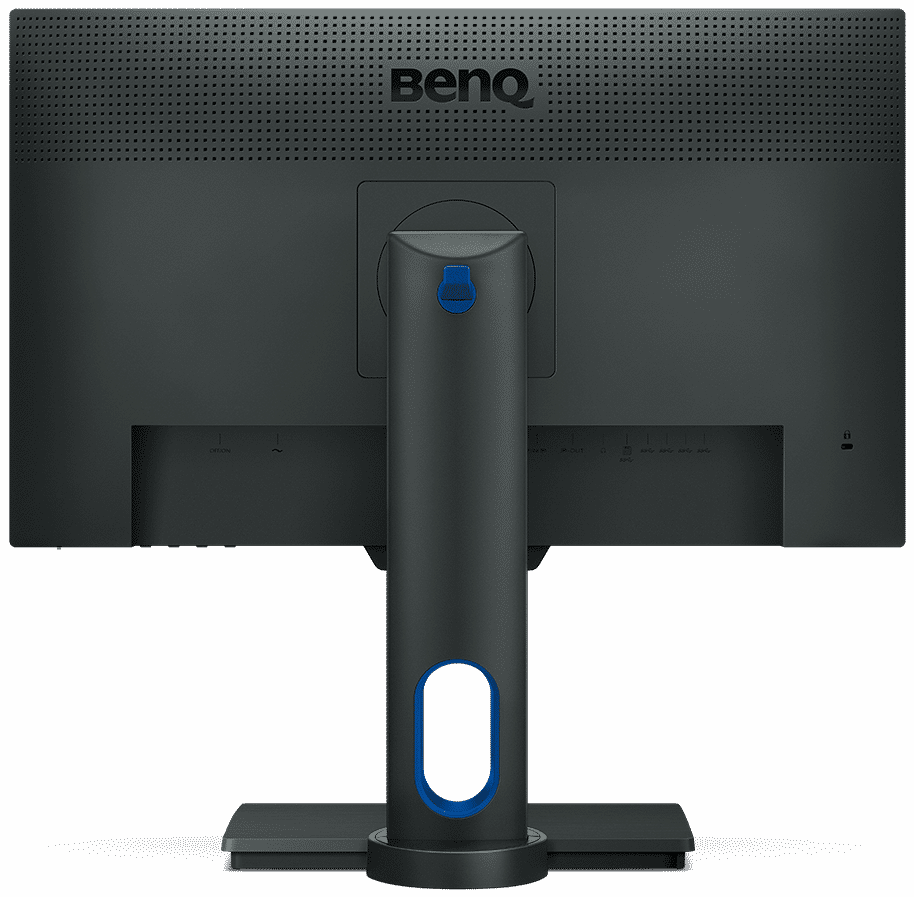 Design and Features
The BenQ PD2500Q features a simple aesthetic that follows the brand's design treatments for its monitors which ways look low-key with a minimalist vibe. The device has a matte black chassis that always fits in any setup or environment and is also easy to maintain. The display is bezel-free on three sides, but you will still see inner borders when the display is turned on.
What makes the BenQ PD2500Q attractive is its high resolution minus the larger screen size. The device doesn't weigh a lot and it is not far off your usual office monitor, but its stand's base needs almost ten inches of depth clearance. This product's dimensions make it ideal for multiple screen setups, especially since it also includes daisy-chaining support.
Build quality for the BenQ PD2500Q is excellent and there are no physical or cosmetic issues on the device. The monitor ships disassembled, but it only takes a few minutes to put it together and become ready for use. The device doesn't wobble even if you are a heavy typer and its adjustment points are firm thanks to a robust stand design.
One downside to the BenQ PD2500Q is its use of OSD buttons which are dated for a display product of this caliber. Newer models now have joysticks or remotes, including some basic variants from brands like Samsung. It takes a bit of practice to master the buttons' functions, but they are still difficult to see since they are facing the bottom.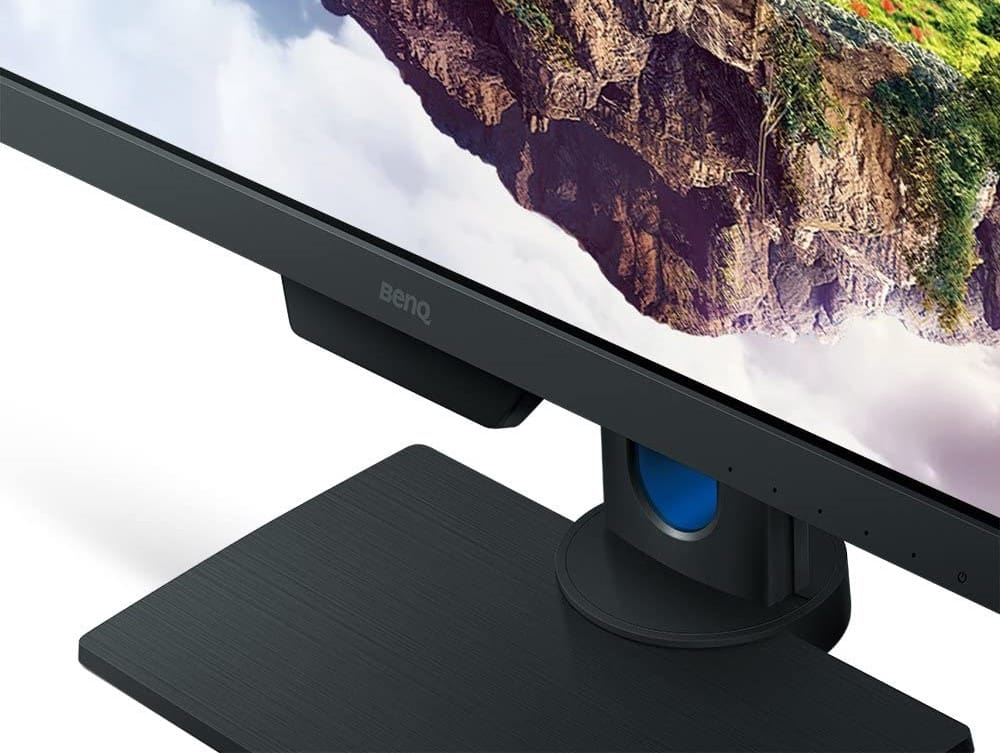 You will also notice a black shiny notch that sticks out from the bottom bezel on the BenQ PD2500Q. What this part holds is the monitor's ambient light sensor which it can utilize to adjust the backlight according to your surroundings. Its goal is to reduce overexposure while also keeping up with the company's goal of keeping your eyes safe and comfortable.
The stand included with the BenQ PD2500Q offers tilt, swivel, pivot, and height adjustments to allow users to readily set a comfortable view angle from the get-go. It would also come in handy for multi-monitor setups since one or the other will most probably be positioned at an offset. You can swap this part out with 100 x 100 VESA mounts, but we don't think it's necessary in most cases.
Connectivity is another specialty for the BenQ PD2500Q which was designed for productivity setups thoroughly. The I/O panel includes DisplayPort 1.2, Mini DP 1.2, and a DP 1.2 Out for daisy-chaining another monitor. There is also an HDMI 1.4 slot and a total of five USB 3.0 ports for your peripherals and thumb drives.
You also get a pair of 2-watt speakers on the BenQ PD2500Q, but they cannot provide the sound quality required for entertainment purposes. They are nice to have if you work from home since they are quite useful for conference calls and the like.
Display and Performance
The BenQ PD2500Q sports a 25-inch IPS panel with a 2560 x 1440 resolution, 60Hz refresh rate, and 5ms response time. The contrast ratio is rated at 1000:1 while the backlight goes up to 350 cd/m2 which gives you a lot of room for adjustment. This model doesn't have any HDR technologies from BenQ like their HDRi feature, but it focuses on color quality and accuracy instead.
The 117 PPI pixel density of the BenQ PD2500Q feels just right when viewed at a good sitting distance. It is noticeably sharper with cleaner images than your usual 1080p display, plus you get more room to work with. Most users won't need scaling on this model to read walls of text since visibility is still great.
The BenQ PD2500Q covers 99.9% of the sRGB as advertised and expected from a monitor tuned for that color space. The default accuracy sits at deltaE 2.13 which is great, although we expected better since BenQ mentioned that this model is certified by companies like CalMAN, Pantone, and Technicolor. Color temperature is slightly warmer, but it's within the natural range of monitors tweaked for sRGB.
Using a colorimeter on the BenQ PD2500Q improves the dE average to around 1.9 which is better but not that profound. The gain doesn't justify the added cost of the gadget and the total for both this monitor and that might bring you closer to a better model like the BenQ SW2700PT.
Contrast isn't very strong on the BenQ PD2500Q since it maxes out at 1020:1 at around 40% brightness. Some blacks and other dark colors can look washed out, especially when its viewed at night, like many IPS panels we've seen. The backlight has plenty of room at 340 cd/m2, but it slightly misses the rated brightness on the spec sheet.
Using the BenQ PD2500Q's Brightness Intelligence feature can go both ways with regards to the panel's backlight and contrast. It is helpful if you are in a busy room or if you are working through the day, but it can also wreak havoc on the screen's contrast and the settings you dialed in. We think its best for browsing and other basic tasks, but we recommend leaving it off for long editing sessions to keep the screen consistent.
Panel uniformity could be better for the BenQ PD2500Q due to a noticeable backlight leak on one of the lower corners. Dark scenes will reveal the issue due to visible drops in contrast and vibrancy in the affected quadrants. However, take note that this aspect varies wildly between every unit due to manufacturing tolerances and the nature of IPS technology.
The BenQ PD2500Q isn't as responsive as the Zowie monitors due to its naturally slower pixel response time and refresh rate. Some blurs can appear in fast-paced transitions, so it's not recommended for intense games like FPS shooters. However, we think this is reasonable since the monitor was not designed for entertainment.
The BenQ PD2500Q doesn't have FreeSync and G-Sync compatibility since its not designed for gaming. We know adaptive sync is pretty standard for any type of monitor nowadays, but BenQ always likes to streamline their products with what's necessary. Input lag sits at 10ms, so there is no need to worry about delays between your inputs and the screen.
Thoughts on the BenQ PD2500Q
The BenQ PD2500Q is a great choice if you want an affordable monitor that is tuned for editing and content creation for the web. Most won't need anything beyond sRGB for the mentioned formats, so you don't have to go for anything crazy expensive. The product performs well in its most crucial aspects, although its contrast could be better.
It's also a well-designed and robust monitor, so you'll know that the money you spend on this model will stretch its value over a few years. The only primary issue many would have with this model is it might feel too small for its primary purpose, but users with limited spaces like those who live in dorms will love it. The BenQ PD2500Q is a great and inexpensive purchase if you need a monitor with good color quality and reliability.
Pros:
Compact Form Factor
Great Default Image Quality
Plenty of Connectivity Options
Excellent Image Quality
Durable Build Quality
Affordable
Cons:
Limited Contrast Ratio
Still Uses OSD Buttons
No Adaptive-Sync
About the Author: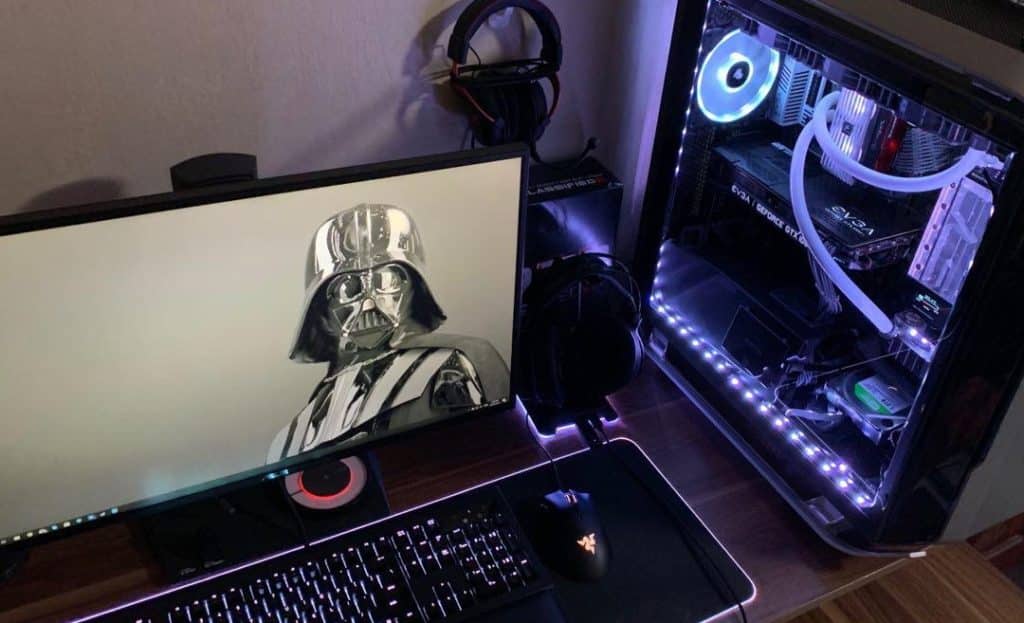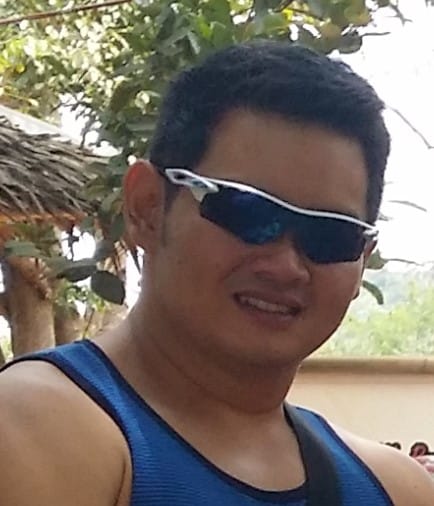 Paolo is a gaming veteran since the golden days of Doom and Warcraft and has been building gaming systems for family, friends, and colleagues since his junior high years. High-performance monitors are one of his fixations and he believes that it's every citizen's right to enjoy one. He has gone through several pieces of hardware in pursuit of every bit of performance gain, much to the dismay of his wallet. He now works with Monitornerds to scrutinize the latest gear to create reviews that accentuate the seldom explained aspects of a PC monitor.