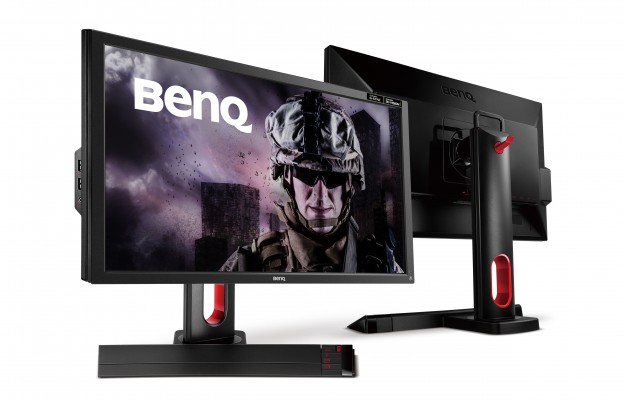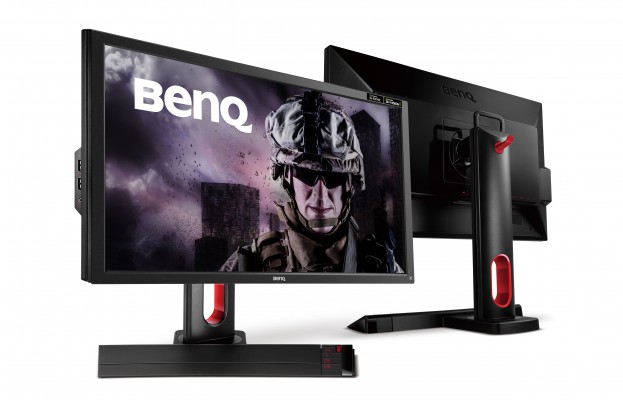 Today we'll be taking a look at the BenQ XL2420G 1ms gaming monitor and see if it's worth the price tag. Let's take a look at some specs so you get the basic idea.
Overall, the BenQ XL2420G is a wonderful monitor offering a fantastic viewing experience. The picture clarity, response times, and fluidity are top of the line, and the addition of G-SYNC brings it to the top of the monitor chain. The lack of display profiles for G-SYNC mode, as well as its high price tag, are only small complaints about an otherwise fantastic monitor.
9.2/10
BenQ XL2420G Review
The BenQ XL2420G is a 24-inch monitor with a 1920×1080 resolution and an aspect ratio of 16:9. It comes with your basic inputs and features: two HDMI outputs, a headphone jack, two USB ports, and a DisplayPort 1.2. It also includes a DVI port, which is always a welcome addition for me. However, the main star of the show on the spec sheet is the G-SYNC capability, but more on that later. The monitor's audio jack is also something I love to find on a monitor. Most monitors nowadays lack such a feature, so including it is always a good thing. Being able to change my volume on the fly through my monitor is really handy.
Of course, this monitor is an enthusiast product, so it has some bells and whistles that are very useful to power users such as myself. The G-SYNC capability of the monitor markets it to the hardcore gamer, and rightfully so. It offers excellent image quality and removes any trace of screen tearing. However, keep in mind you have to have a compatible NVIDIA card. Another great feature is the ability to switch between three image settings through the use of buttons on the back of the computer. While not something I would use very often, I can see it being a fantastic feature for people that prefer to have different settings for different types of things, whether it being image editing, watching movies, or playing games.
The panel itself is your standard 1080p screen, a TN panel with a refresh rate of 144hz. The response time being 1ms is said to remove almost any ghosting. I found this to be pretty on point with my experiences, with G-SYNC working as well to remove any traces of ghosting. If you are looking for a 1080p monitor, it doesn't get much clearer than this.
As for the design of the monitor, it gets pretty interesting. While it lacks the aluminum design of the previous BenQ models of monitors, it does not feel cheap by any means. It has a sturdy plastic build, featuring height adjustment, swiveling, and tilting, allowing you full control of the monitor's position. The cable management slot in the back of the stand is a nice touch as well. Buttons on the front are touch sensitive, something that is mostly the norm nowadays. I do not have any issues with touch buttons, but I know some people have something to say on that topic. Overall, the build quality is very good and gets the job done. It is functional enough to allow the user comfort over long periods of use.
Now, let's look at some of the settings in the monitor's system dialogue. Menus are pretty standard monitor stuff, nothing too fancy there. It offers a multitude of options to users, such as brightness, contrast, low blue light, color temperature, hue, saturation, sharpness, and gamma controls, just to name a few. There is also the dynamic contrast to bring out the lights and darks of whatever the screen is displaying. Overall, this monitor should satisfy anyone that likes to dig into the settings to get the best image quality. Input lag is a major factor for me when looking at monitors or TVs. That being said, with 144hz and G-SYNC, you can expect this monitor to be no slouch. Input lag ranges from 2.7ms to 16.9ms. It felt nothing short of snappy when I was using it.
Now, let us get on to some of the negatives. As mentioned earlier, the monitor has multiple profiles that one can switch through the three buttons in the back. However, these profiles do not work with G-SYNC. G-SYNC functions as its mode, which is kind of a bummer considering it are the monitor's crowning feature. However, this does not diminish how massive the benefits of G-SYNC are. Smoother frames, no screen tear, and lower input lag make it an amazing feature. Even with all these benefits, I cannot help but feel slightly disappointed with the limitation. The MSRP of $699.99 is too high for many people as well.
Note: The BenQ XL2420G has been discontinued by the company but will soon be replaced with a new and improved model. Stay tuned!