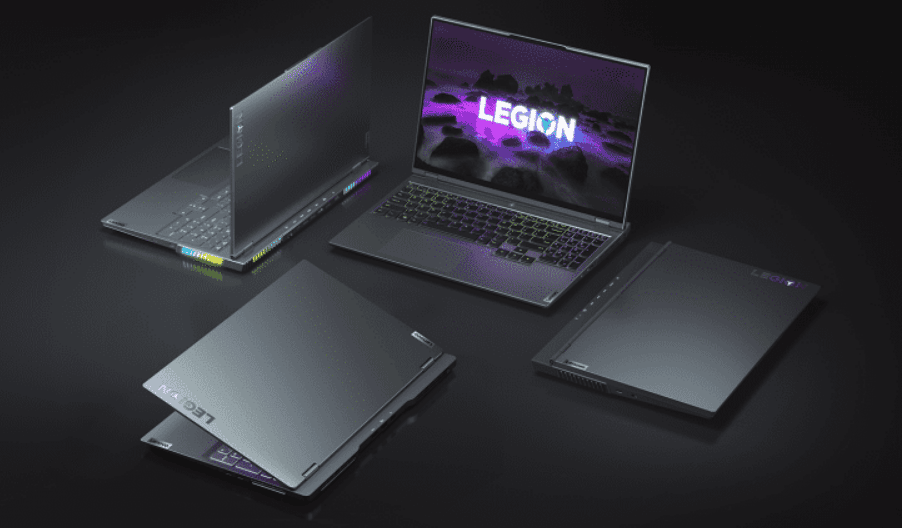 It's the perfect time to shop for a cheap gaming laptop because the holidays are fast approaching and we're on the verge of getting new hardware. That means every retailer will try to sell current inventory as fast as they can to make way for newer stock. There will be price drops and discounts, so it's a good time to hunt for that deal you've been waiting for.
School is also ongoing, so getting an upgrade now can be double-edged for both studying and gaming. However, be warned that we didn't pick the waxen laptops out there with entry-level cards so you can also enjoy stable gaming performance. You can usually play old or simpler games on them, but playing anything with enhanced graphics will immediately let you know why you shouldn't skimp in the first place.
A great gaming laptop usually costs around two grand, so the cheapest capable options are around a grand or more. There are some commendable models below that threshold, but most will sacrifice important specifications like storage space and ram to meet a price point. Be careful in choosing a cheap gaming laptop since you might not get a good deal after all if you don't take a closer look.
How to Shop for a Cheap Gaming Laptop in 2022
Simply buying the most expensive laptop you can afford will guarantee the best performance possible, but what about when you are shopping on a budget? Not all cheap gaming laptops can play new games smoothly, plus many of them have some hidden limitations. It's always best to read the specification sheet and the exact model number before buying so you can get the best possible option your money can buy.
We recommend reading about laptop GPU benchmarks as well so you can gauge what GPU you will need and how much money you need to spend. Processors aren't as important for framerates but be careful of laptops that offer powerful GPUs while skimping on the CPU. You also need at least 16GB of RAM for smooth performance, plus the ability to upgrade it and the storage when the need arises.
The problem with laptops is that there is an ocean of them out there, but we went ahead and picked the best in a fixed price range. These laptops cost anywhere from $900 to $1500 which is still a lot of money, but you have to remember that most gaming variants cost $2000 or more.
Best Cheap Gaming Laptop 2022
Here are the top "cheap" gaming laptops we'd consider for 2022. We factored in design, performance, and specs versus the price so you can pick the best model that suits you.
Asus TUF Dash 15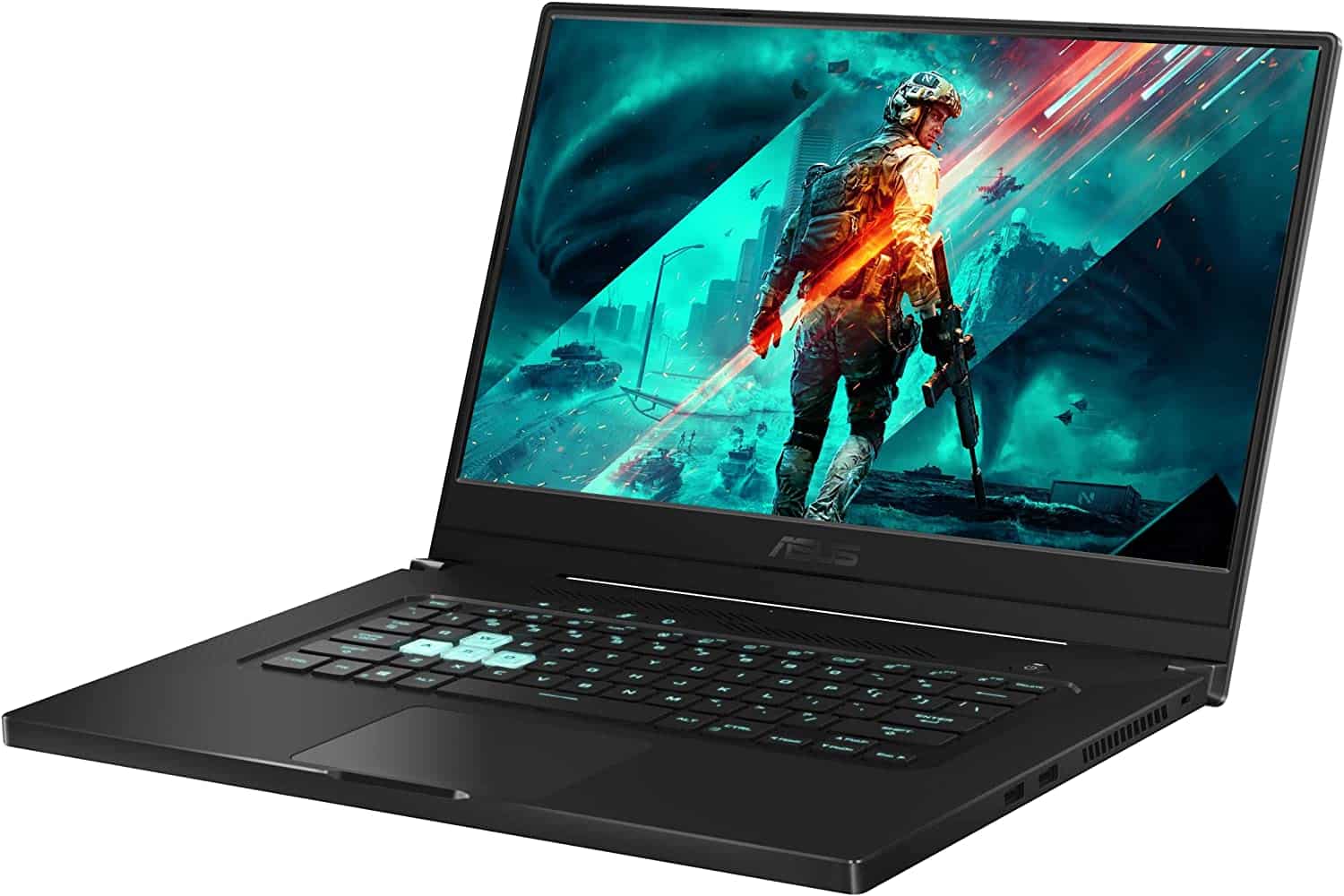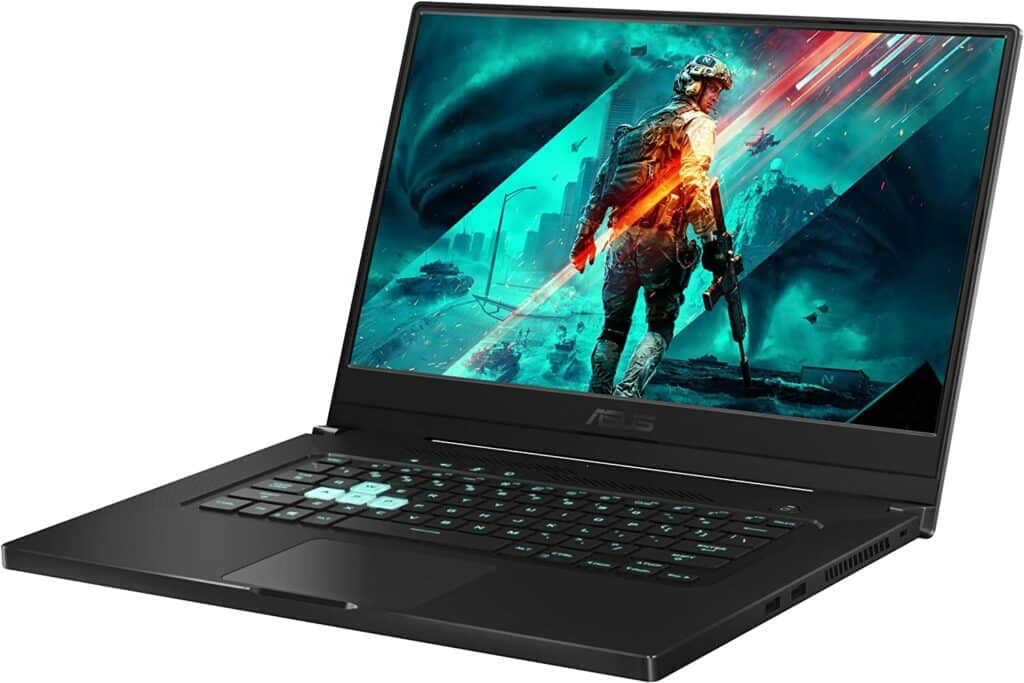 The Asus TUF Dash 15 is one of the best in its price tag since it offers an Intel i7 processor and an Nvidia RTX 3060. That's a solid combination for AAA games, plus it has 16GB of DDR5, a Thunderbolt 4 port, and a MUX switch which reduces latency between the GPOU and the screen. another thing we like about it is its aluminum chassis in a price group that mostly offers plastic-clad laptops.
Acer Predator Triton 300 SE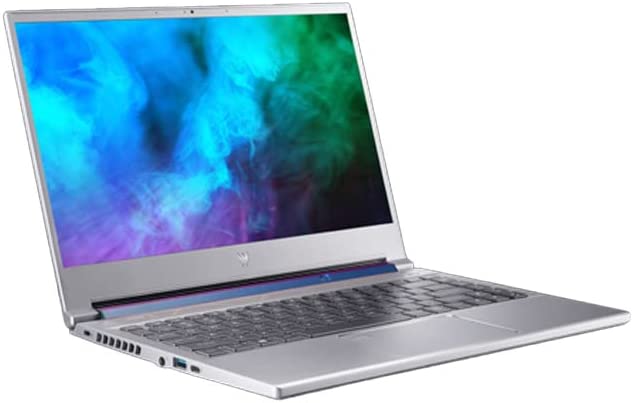 The Acer Predator Triton 300 SE isn't a true cheap gaming laptop, but it's the most affordable variant from the high-end Triton line. It sports a sleek and compact design that can put MacBooks to shame, plus it has the right mix of hardware to make the most out of its 144Hz screen. Its 512GB NVME SSD is the deal-breaker for those unwilling to spend the extra on it, but that can be offset by a discount or a later upgrade.
Acer Nitro 5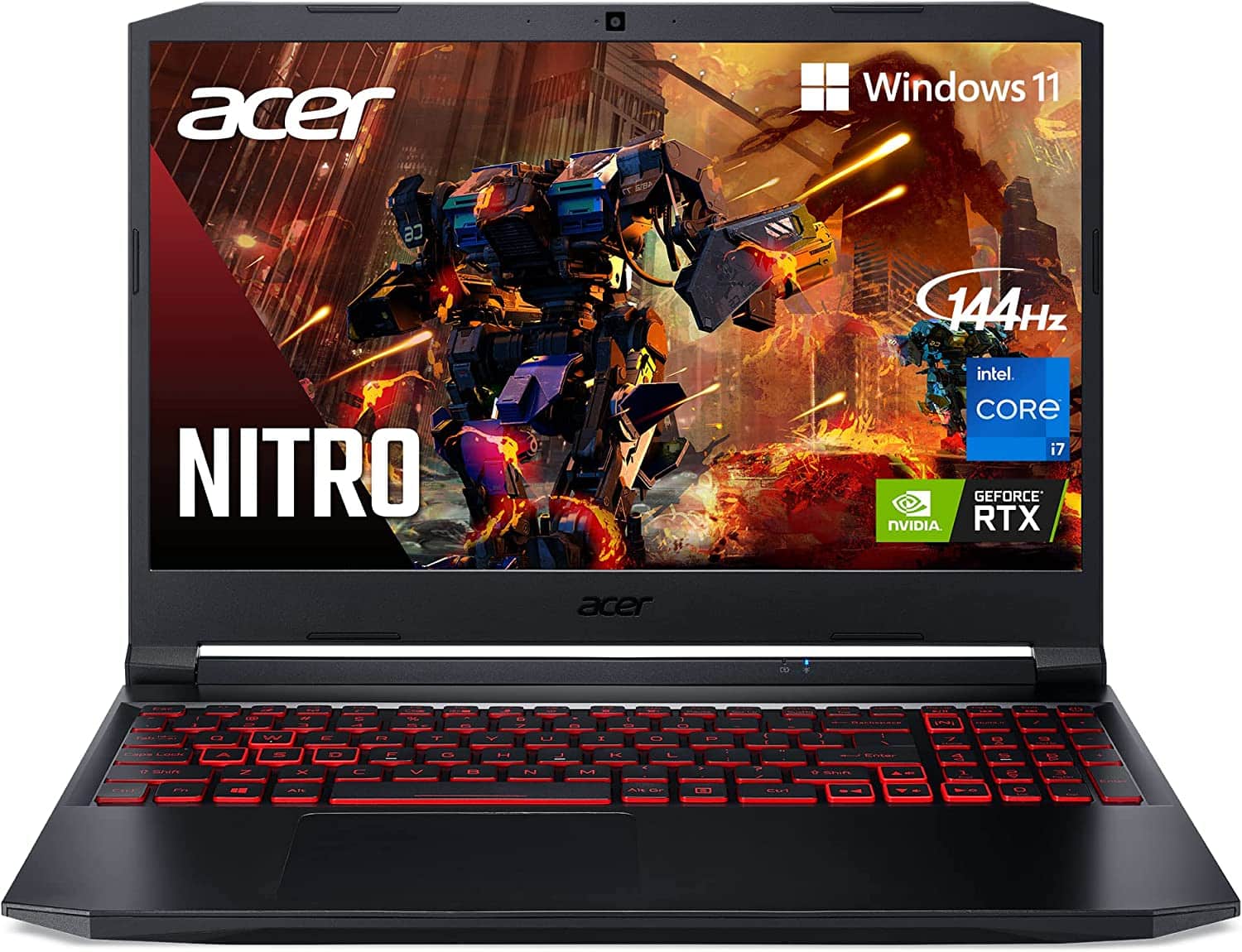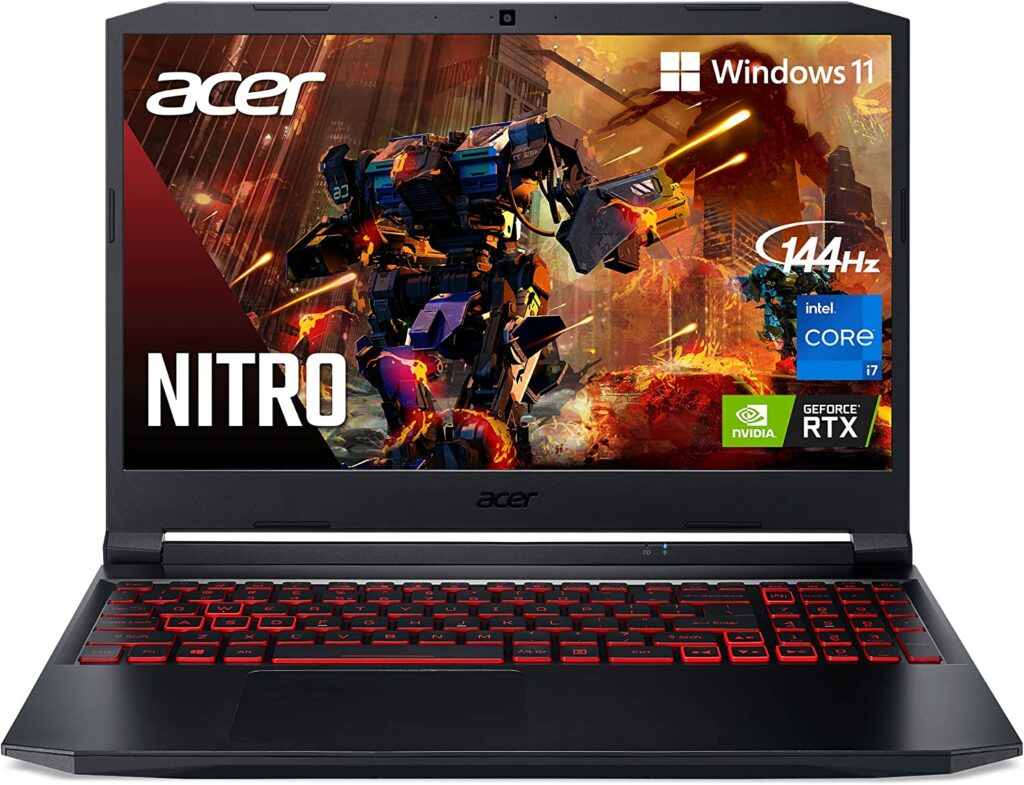 This year's Acer Nitro 5 continues its series' tradition of offering the best possible value for every dollar you spend. It's the perfect choice for E-Sports games like Dota 2 or League of Legends, and even some shooters like CSGO. It is not the best when it comes to build quality and aesthetics, but it's quite durable and it will power through intense gaming sessions at a lower cost.
Asus TUF Gaming A17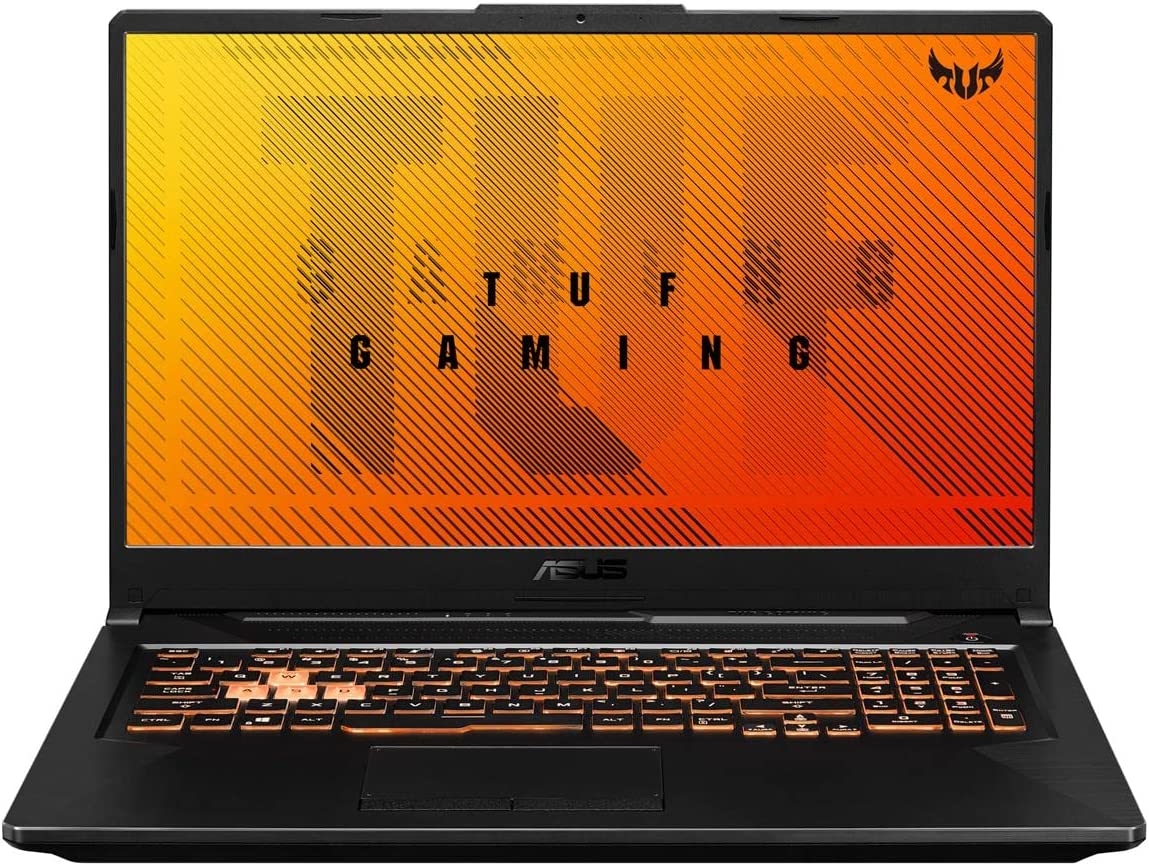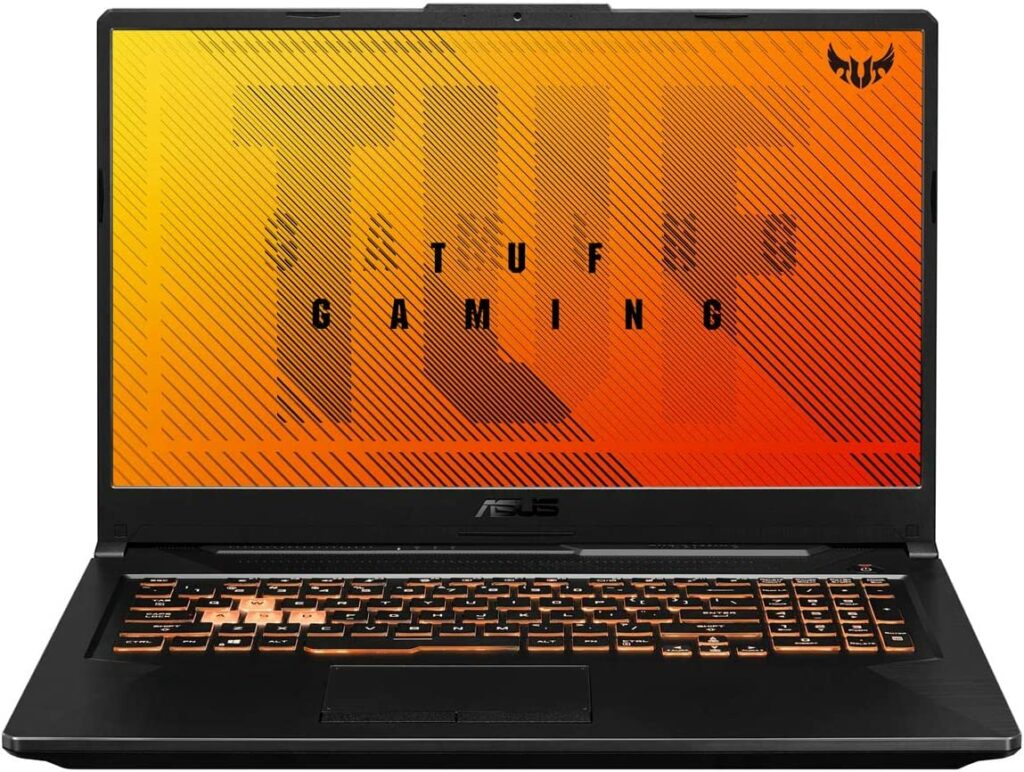 The Asus TF Gaming A17 is your best and most practical pick if you want a large screen with strong specifications. This model has a 1TB SSD and a robust AMD Ryzen 7 CPU so it's fast for both gaming and productivity. Its aesthetics is far from the 17-inch flagship models, but it is durable and it can last quite a while due to its bigger battery.
Lenovo IdeaPad Gaming 3i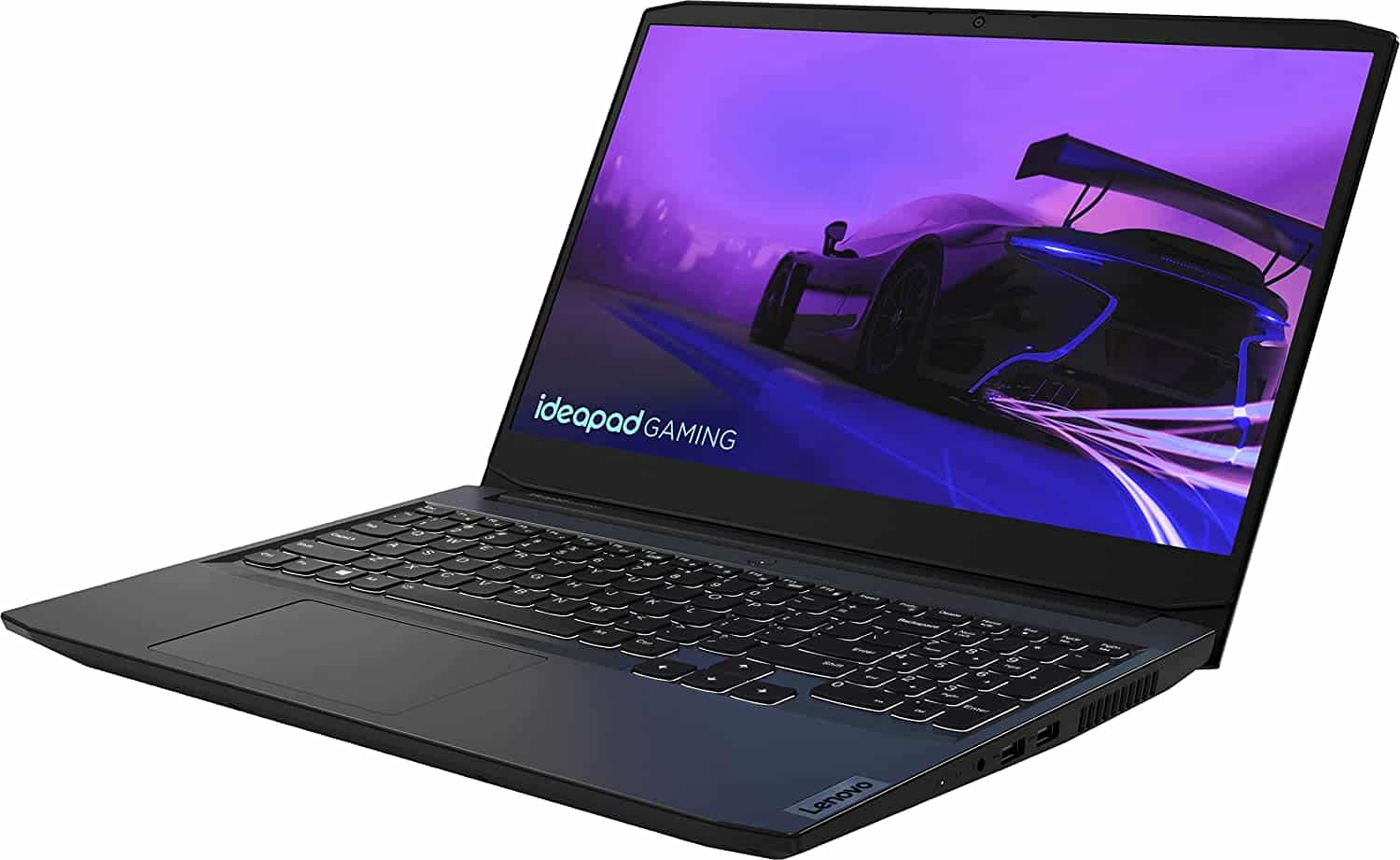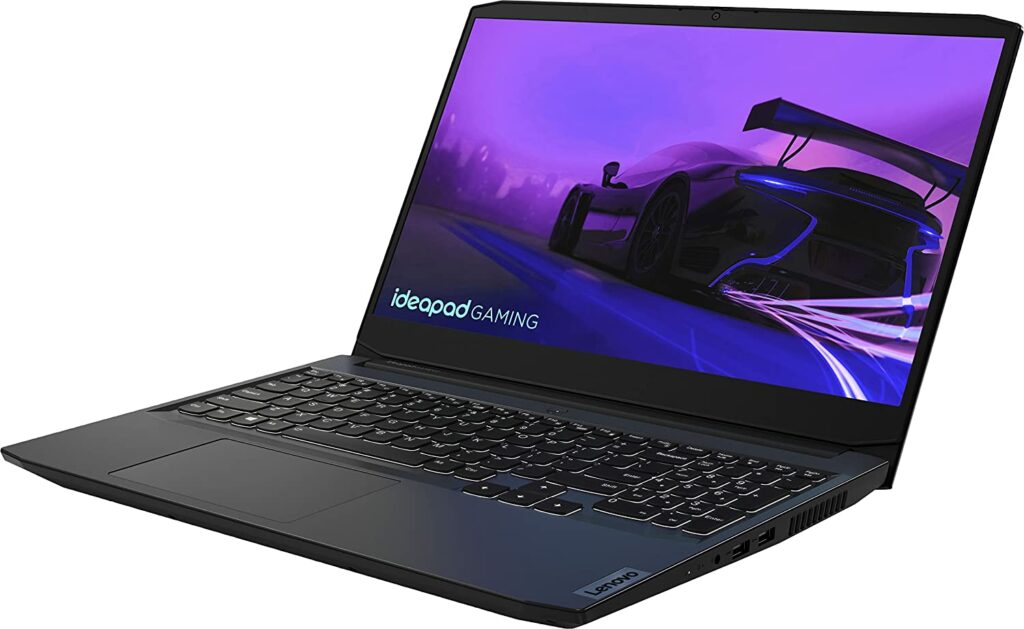 The Lenovo IdeaPad Gaming 3i doesn't look like a cheap gaming laptop thanks to its minimalist design and durable build quality. It is easy to use with great battery life and is lightweight, but its snappy CPU should get you through most tasks. Its simple specifications classify is a light gamer, but that matches its portability quite well.
Lenovo Legion 5 Pro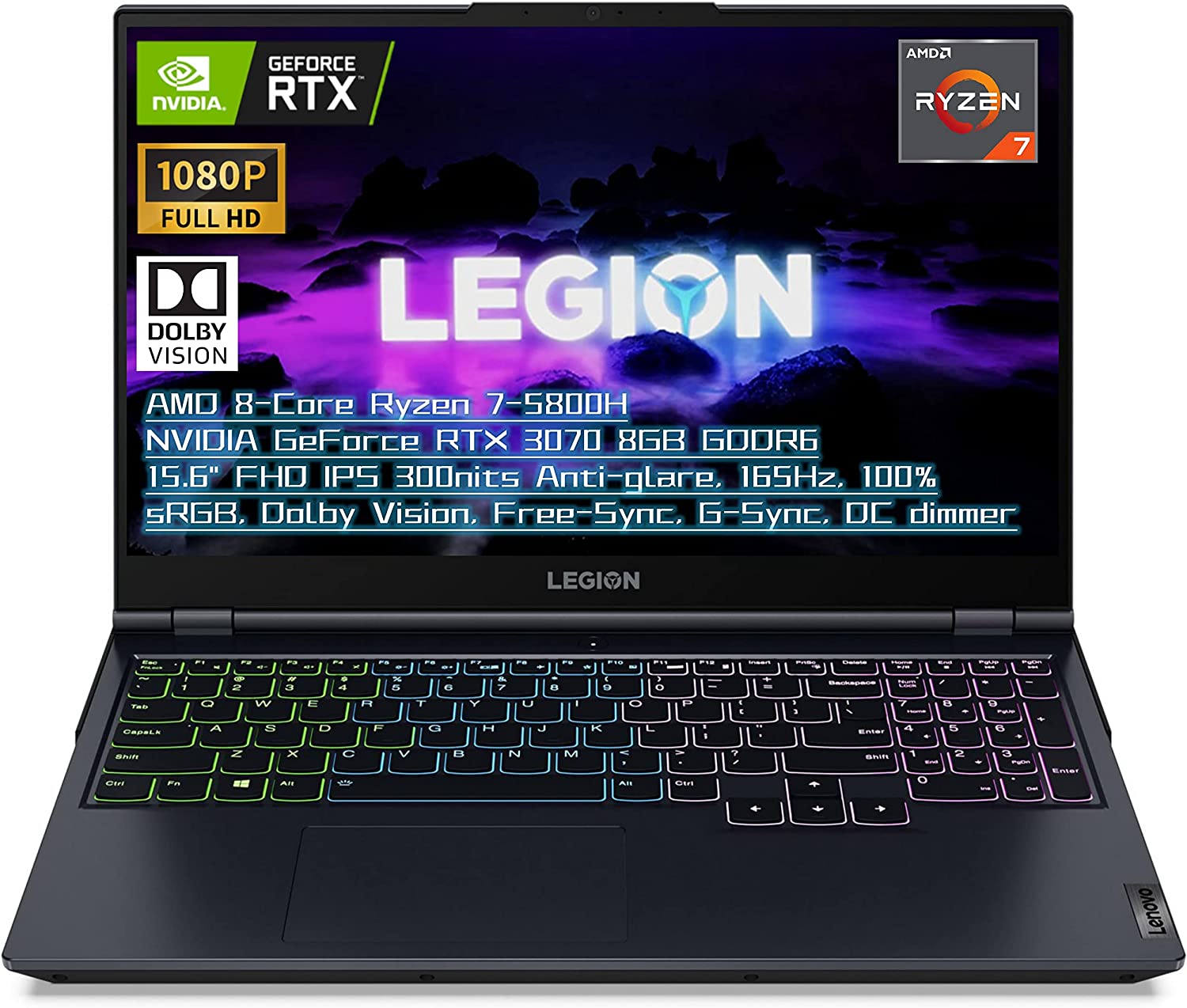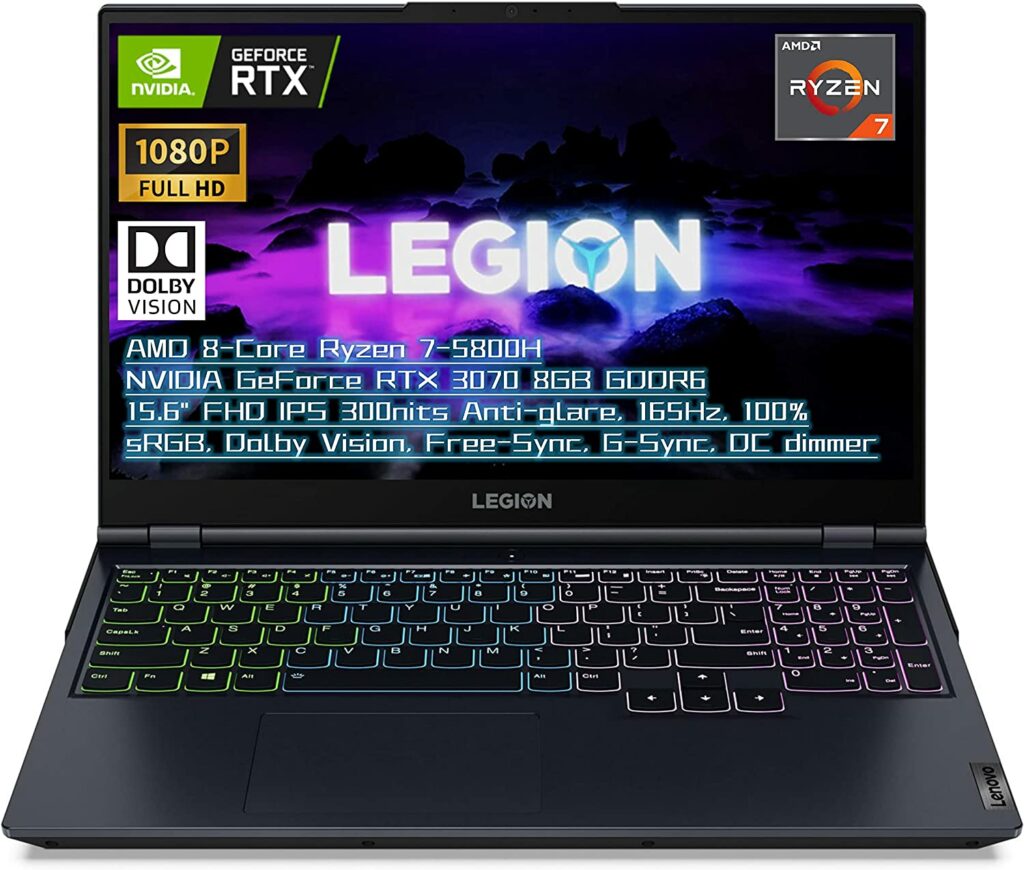 The Lenovo Legion 5 Pro is another pick that's not a cheap gaming laptop but is still an absolute deal because of its specifications. It's one of the few that offers a powerful RTX 3070 and efficient Ryzen 5800H for the best possible performance in this lineup. It needs a storage upgrade and a robust back to carry it around since it's bulky, but it's a small sacrifice to enjoy its benefits.
MSI Katana GF66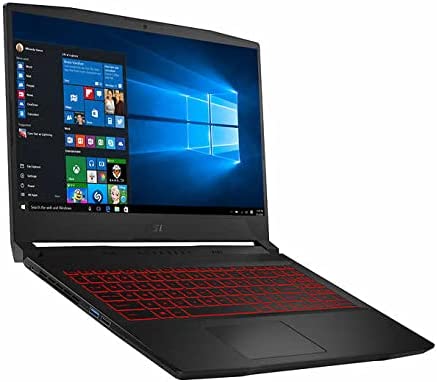 The MSI Katana GF66 is positioned as a value option that's great for competitive gaming based on its specs. It has an i7 processor and an RTX 3050Ti combination which makes it suitable for playing E-Sports titles on the go. It has a 144Hz display and a 1TB SSD for this price, so it's a solid gaming option unless you are into graphics-heavy titles.
Dell G16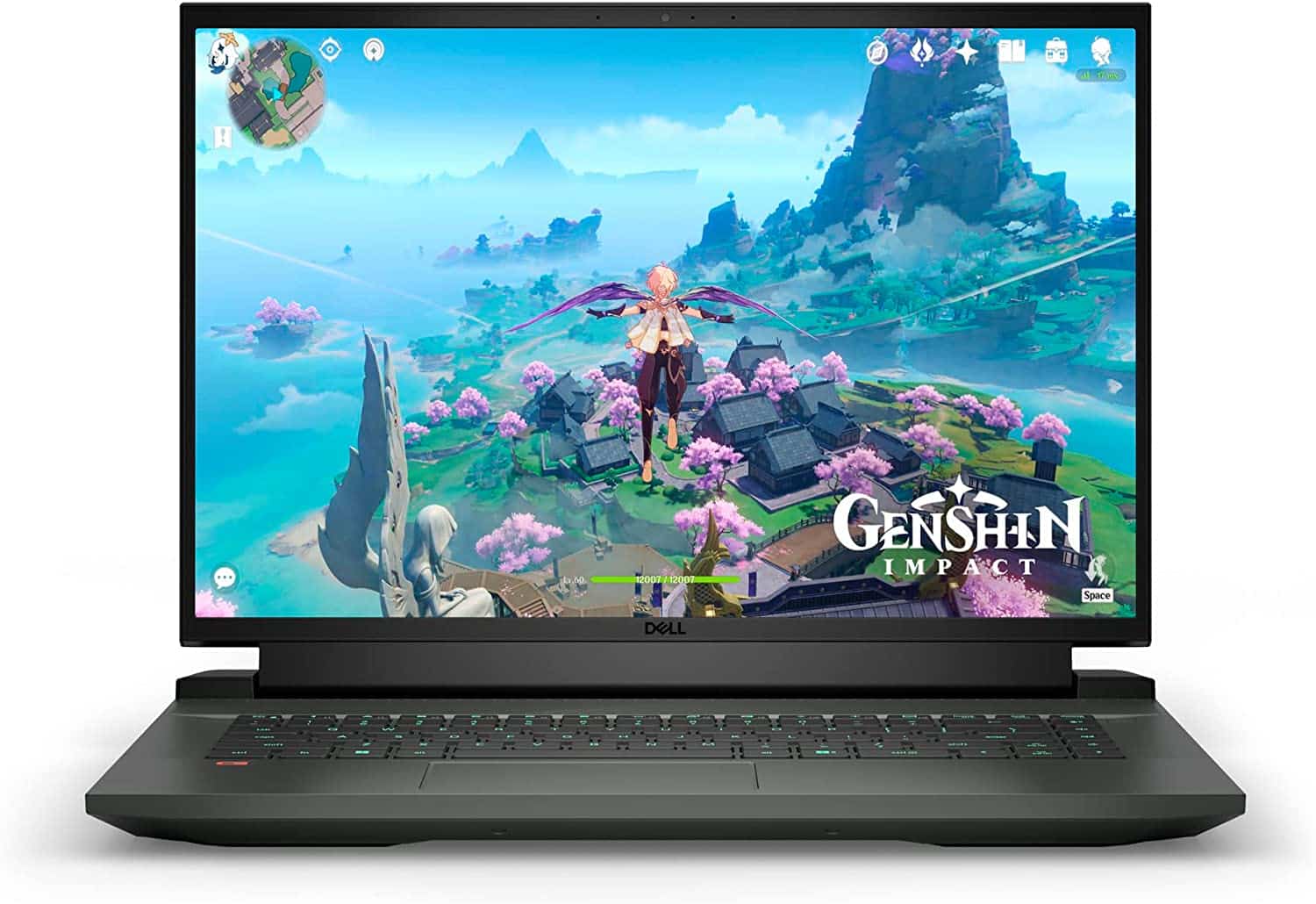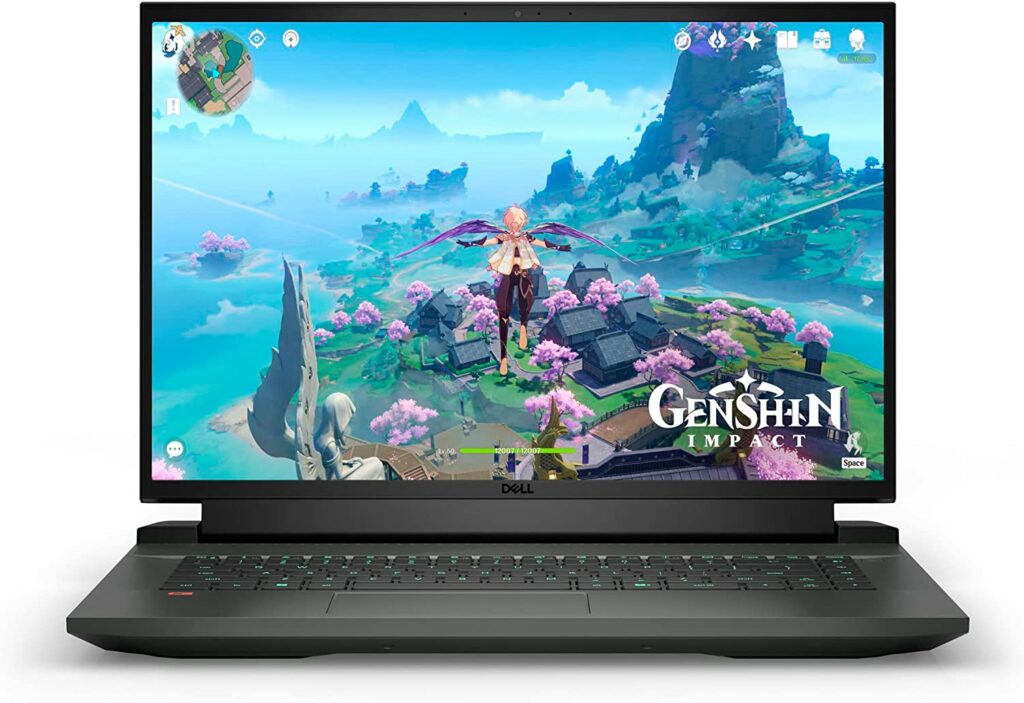 The Dell G16 is another large display with meaty specifications and a large display for a grand and a half. It's the only one that offers a 2560 x 1440 resolution in this guide. It has an i7 processor and a QHD-capable RTX 3060 graphics card for good performance in triple-A titles. It only has 512GB of storage, but that can be upgraded later on.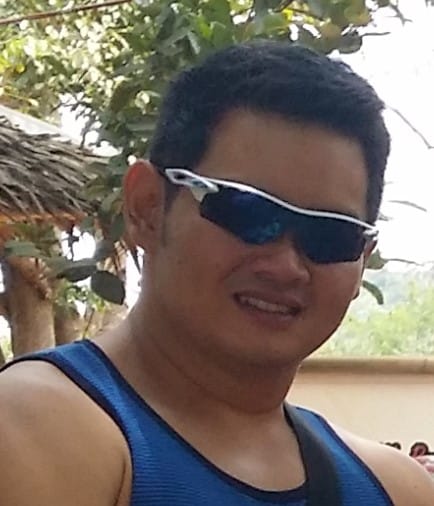 Paolo is a gaming veteran from the golden days of Doom and Warcraft. Since junior high, he has been building gaming systems for family, friends, and colleagues. High-performance monitors are one of his fixations; he believes that every citizen's right to enjoy one. He has gone through several pieces of hardware in pursuit of every bit of performance gain, much to the dismay of his wallet. He has also spent half a decade researching, reviewing, and writing about these products and now has over 1400 articles about the best gaming tech under his belt.