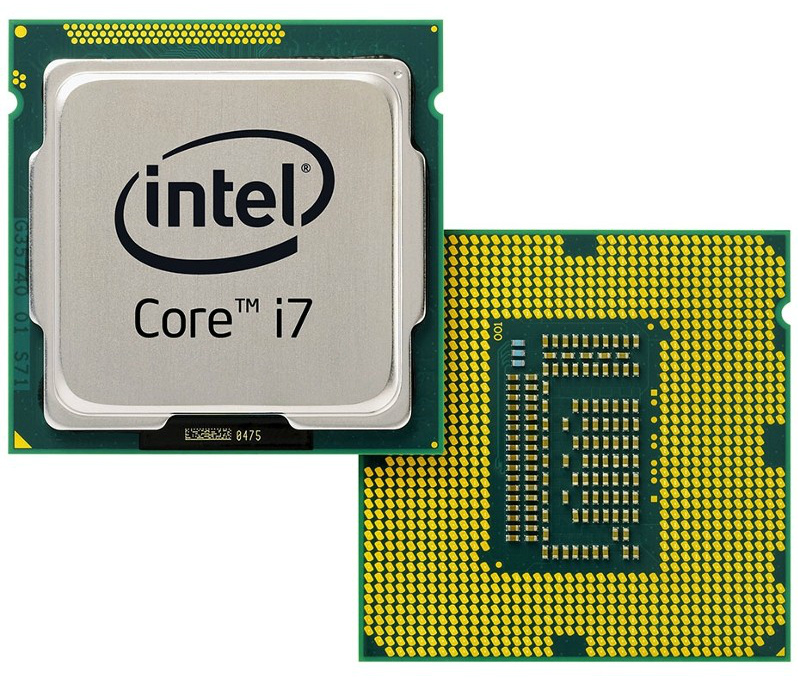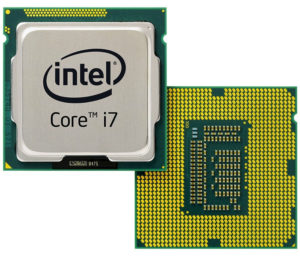 The CPU or central processing unit is one of the most important parts we have to select in building a gaming rig. Unlike back in the days of the single-core processor, there are a lot of options out in the market in today's era of multicore processors. Both Intel and AMD have been making these products at different price points and market niches to make the performance and price gaps smaller. It can get complicated or expensive, but on the other hand having a broad selection is a good thing.  Matching your budget and your needs to a particular product on a price bracket has never been as convenient as it is today.
Gaming is one of the common uses of computers and getting the right CPU for the job is as essential as getting a GPU (Graphics Processing Unit or video card). Going for the most expensive, most powerful model isn't exactly practical and getting the cheapest and least powerful isn't a good choice for most applications either. In this guide, we will show you the best options for the money that is suitable for your needs and enjoyment. This guide has been divided into four tiers to cover most users looking for their next build or upgrade. You can also check our guide on the best gaming monitors in 2016.
How to start the Selection Process (What to look for)
1.     Choosing a processor according to your system specs
All of the processors available have a distinct socket they were designed to use.  Processors and sockets cannot be mixed and matched; this will result in catastrophic failure or damage. Also, be sure you select a product that can handle your current or planned system specs. You cannot expect a $75 processor to run a $600 GPU and not run into any bottlenecks. It is also a must to check what RAM channel support your processor has. Most of the products in this lineup are dual-channel, meaning you need to at least populate two RAM slots to get the best data transfer rate between the two. Last but not the least, make sure your PSU or power supply unit is capable of handling the power requirements of the all of the components. The processor wattage is one of the most overlooked, so it is best to use a power supply calculator found on the web.
2.     Performance and Price
As mentioned above, you cannot expect a budget processor to work flawlessly with much more expensive components or play CPU intensive games such as GTA V at max settings without any hiccups. It is important to maximize the performance you get out of your cash, but it is just as essential to getting a well-balanced setup. Most of the time, the pricing dictates a processor's capabilities and included features. Clock speeds, cache size, and the number of cores differ from every price point. But just to make sure, there are a lot of benchmark results and reviews you can go to once you have determined what fits the bill. Always manage your expectations according to the price you paid. You can find excellent deals, but most of the time you always get what you pay for.
3.     Extra Features
The most important extra feature you should look for is the ability to overclock.  Overclocking is a technique wherein you increase the speed by raising the voltage and clock frequency of an individual processor at the cost of higher heat due to the increased voltage. Lately, there have been a lot of "OC" variants coming out for enthusiasts further expanding the available options. You don't need to overclock or even to get a product that is unlocked for it, but for some users getting more performance per dollar is considered a huge bonus plus it stretches the viability (but not the durability) of the product. This capability is a huge factor in making a selection since this will affect your other specs and overall costs due to the additional requirement of an aftermarket cooler.
Some processors offer HT or hyperthreading technology. This term just means that for each physical core, the system recognizes an additional virtual or logical core. What this does is it splits the data process and speeds up your computer. This capability is invaluable for applications that take advantage of multithreading such as 3D rendering and video editing. Although in games, most of the titles today still only use two threads except for an exceptional few. Because of this, getting an expensive processor with a lot more threads you won't use a waste of money.
The Best Processor  Choices  for the Money (Split into four price tiers)
1.     Best Budget CPUs under $100
The processors included here are the lowest performing in this selection, but they offer incredible value and decent performance for the price tag. Choose from one of these if you are building a basic, low-cost computer for light gaming or non-CPU-intensive games such as MMORPGs.
Intel Pentium G3258 3.2ghz 3mb Cache Dual Core Haswell LGA1150 53W DDR3($66.99 Amazon)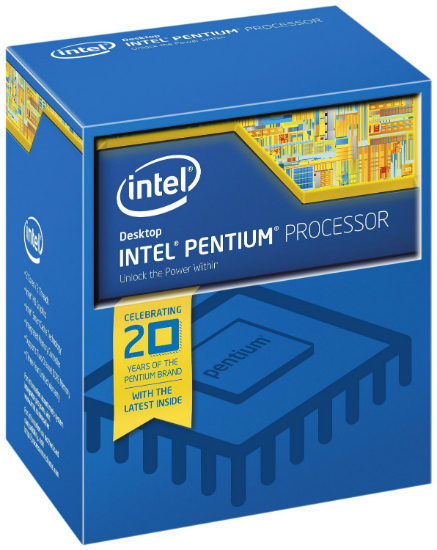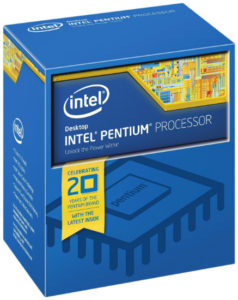 The Intel Pentium G3258 is Intel's 20th-anniversary entry-level processor. What makes this processor interesting is it is the company's lowest priced unlocked processor which means it is overclockable. Adding a reasonable cooler to this product and overclocking it to 4.4ghz makes it as fast as the Intel I7 4790k regarding single-thread performance while being more than $200 cheaper including the price of the cooler. The only downsides to the G3258 are it only supports 1333mhz DDR3 ram, and it is based on the older Haswell architecture. Despite that, this is a viable choice if paired with a decent mid-ranged GPU and 8gb of ram in a $300 to $400 build.
AMD Athlon X4 860K 3.7ghz 4mb Quad Core Kaveri FM2+ 95W DDR3 (69.99 Newegg)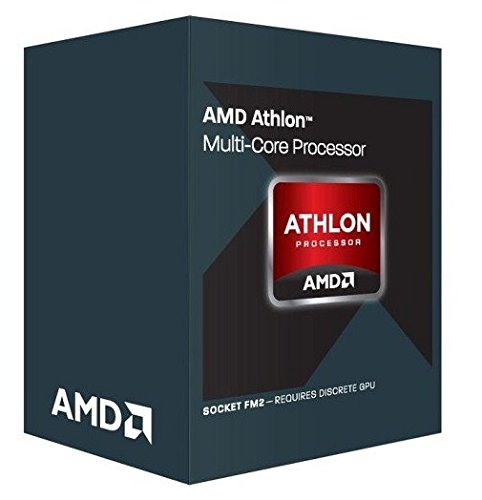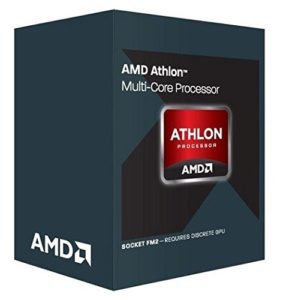 The AMD Athlon X4 860K represents the company's best value processor with a commendable performance. For $69.99, you'll get a quad-core CPU capable of speeds up to 4ghz. Adding a decent aftermarket cooler also enables a slight overclock so you can reach the speeds of its higher-tiered brothers in the same series. This product also offers adequate multicore performance usually found in higher priced models from the competitor. Another interesting fact is that this model has support for DDR3 2133mhz RAM, as compared to other models who can only support 1333.  The only cons for the X4 860K are that it is considered power hungry (requires 95W on stock settings) and it requires a discrete GPU to run. That is not a problem since adding a mid-ranged GPU will enable you to play most AAA titles at medium settings with playable frame rates.
Intel Pentium G4400 3.3ghz 3mb Cache Dual Core Skylake LGA1151 65w DDR4/DDR3L(64.50 Newegg)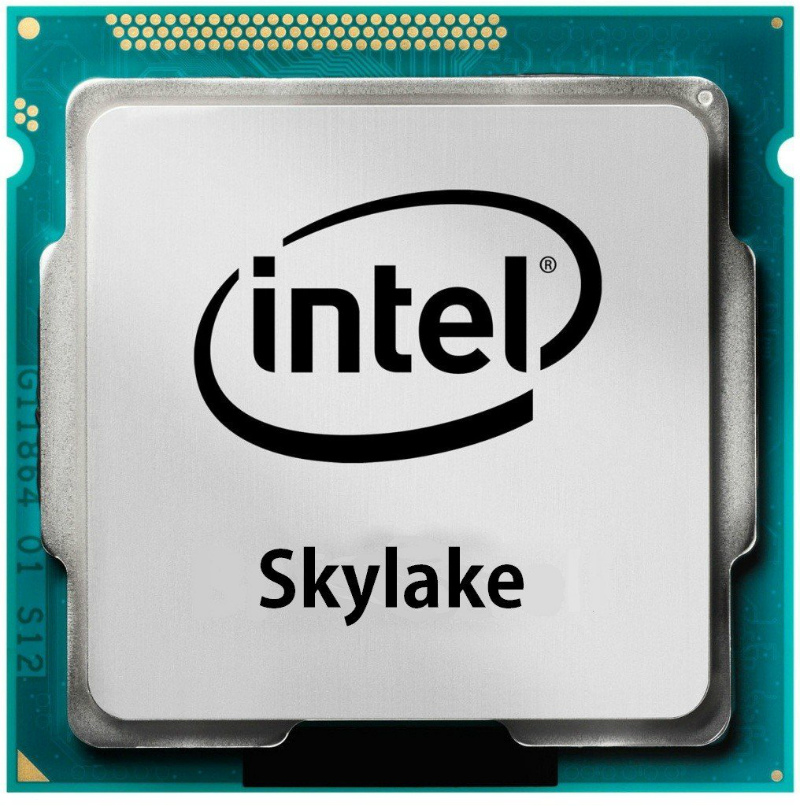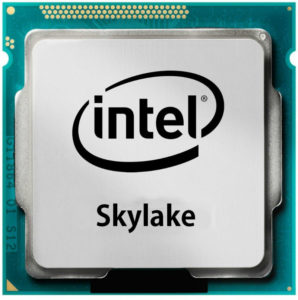 The Intel Pentium G4400 is the Skylake version of the G3258 minus the unlocked base clock and multiplier feature. This downside makes it a lesser choice if you consider that fact, but we chose to include this product in the line up because it's a $64.50 entry into the Skylake generation, Intel's current mainstream line of processors. You can get this processor if you have plans on acquiring a Skylake-based computer and then, later on, spend the extra money and upgrade to a higher model such as the i5 6600k. Even without that planned upgrade, the G4400 still offers great value since it's based on the 14nm manufacturing process, meaning the processor has a better energy efficiency rating while running at a better price/performance ratio than its Haswell counterpart. This product is also DDR4 compatible, making it future-proof compared to older products. Paired with a mid-ranged graphics card and a sufficient amount of DDR4 RAM, this processor is a capable choice for small budget gaming builds.
AMD A8 7600 3.1ghz 4mb cache Quad Core Kaveri FM2+ 65w w/ Radeon R7 DDR3 ($69.99 Amazon)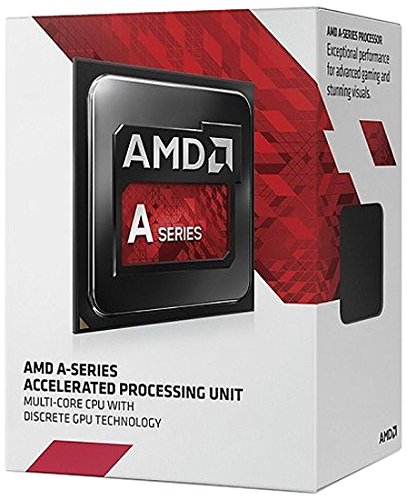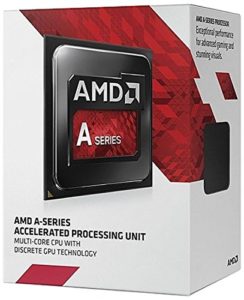 The AMD A8 7600 is called an APU (Accelerated Processing Unit) which means it is a product with a CPU and a GPU on one chip. This processor is capable of playing games with decent performance even without a discrete GPU. To do this, you have to make sure you use dual channel memory kits with 2133mhz speed. Make sure to allocate 2gb of that RAM to the A8 7600 in the bios, and you now have a capable gaming PC at such an affordable price point. Even if the integrated GPU uses up some of the CPU's power, the A8 7600 can still trade blows with the options above especially in multicore performance. On another note, You can disable the built-in GPU and use a faster discrete card to increase gaming performance but doing so defeats the purpose of getting an APU. These characteristics make this an affordable and versatile option in the entry-level market.
2.     Best Mid Range CPUs ($100 – $200)
This Tier represents the best value to performance ratio in the entire line up. Most of the games available today won't require anything more powerful beyond what this list includes. Choosing a processor at this price range and pairing it with a high-performance mainstream GPU (such as the GTX 1050ti)will yield amazing gaming results for most users looking for a mix of value and power.
Intel Core i3 6100 3.7ghz 3mb Cache Dual Core Skylake LGA1151 51w DDR4/DDR3L($117.84 Amazon)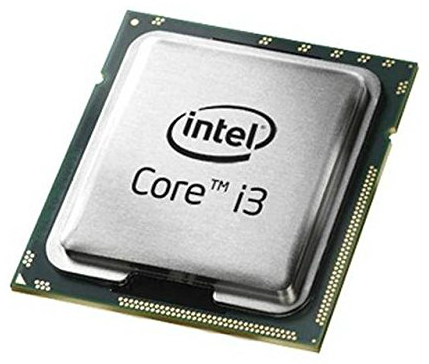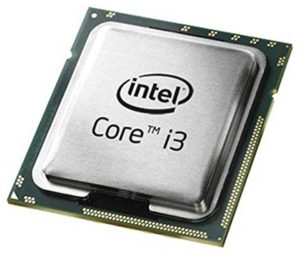 The Intel Core i3 6100 is the only dual core processor in this tier. That makes it the most affordable but also has lesser cores than the others in this segment. Despite that, we chose to include this product in this line not only because of its $117 price tag but its capabilities. First, it has Intel's Hyperthreading technology, a feature not found on most entry level products. Coupled with the more efficient Skylake architecture, the 6100 has a better IPC (Instructions Per Clock) performance rating than some of the competitors in the mid-range segment.  That capability is far more important in most gaming situations than the number of cores. The 6100 also requires less power to run, and because of that; it also runs cooler compared to competitors. Finally, this is a Skylake chip. That opens a newer upgrade path into Intel's current mainstream processor generation.
AMD FX-8300 3.3ghz 8mb Cache Octa Core Vishera AM3+ 95w DDR3 (105$ Amazon)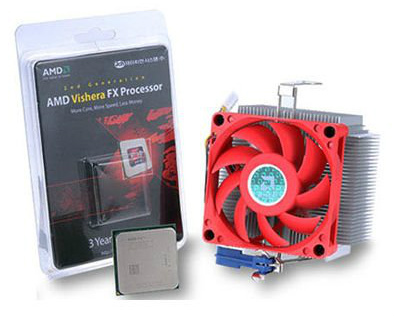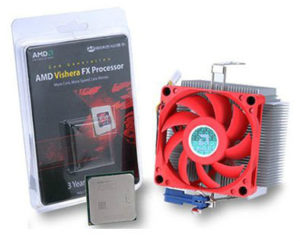 The AMD FX-8300 is the oldest processor in this line up. It isn't the best regarding gaming performance even if compared to the dual core i3 6100. But building a gaming PC based on AMD is quite attractive considering AMD motherboards are cheaper than most of its Intel counterparts. Despite the slower clock speed, the FX 8300 offers eight cores for better multitasking. Despite the drawbacks, this product is still a good choice especially if you are considering on getting a gaming rig that can also double as a PC for photo and video editing.  The FX-8300 can also be overclocked to some extent using a decent aftermarket cooler, and doing so will cut the performance gap against the Intel i3 6100. Priced at $105 on Amazon, this offering is quite hard to ignore for a decent mid ranged PC.
Intel Core i5 6500 3.2ghz 6mb Cache Quad Core Skylake LGA1151 65w DDR4/DDR3L (191.91$ Amazon)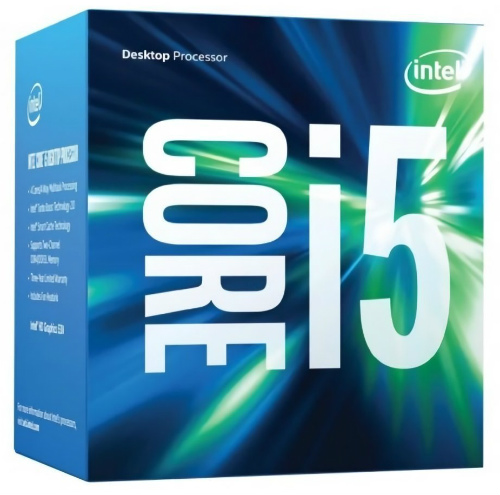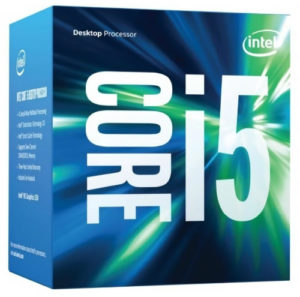 Placing the Intel i5 6500 in this category can be considered as unfair since it was originally a $200+ processor when it came out. The product overpowers all of its counterparts in this segment since the i5 6500 offers high-end gaming performance at a mid-range price point. Pairing this processor with a Z170 board enables you to use RAM with speeds up to 3200ghz and add a slight overclock via raising the BCLK in the bios. Having these specs for a gaming rig puts you in the 6600k territory at a small disadvantage in power but at a significantly more affordable price point. The Intel i5 6500 is considered to be the sweetest spot in the power to price competition between all of the processors and is the product we usually recommend to gamers looking for a gaming PC with a lot of kick with a budget of less than a thousand dollars.
AMD A10 7890K 4.1ghz 4mb Cache Quad Core Godavari FM2+ 95w DDR3 ($148.99 Amazon)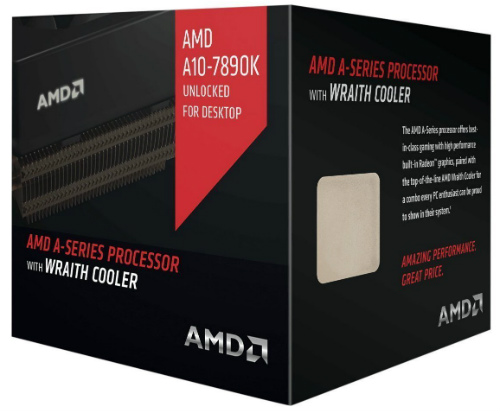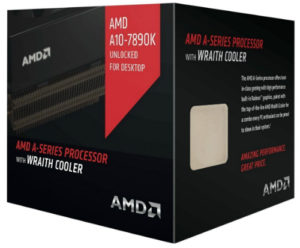 The AMD A10 7890k represents the GPU-less choice in the mid-range segment since it comes built in with a Radeon R7 integrated GPU in the core. While not particularly powerful like its Intel counterpart, the 7980k targets a unique user base which are a small slice of the market. The product aims at gamers who are looking to get a gaming PC that is low cost, and low energy consuming compared to a full gaming setup with a graphics card. This product is an excellent choice for gaming café owners who are providing e-sports titles such as DOTA 2 which requires decent processor performance but does not need a lot of GPU grunt to perform at sufficient settings. Most of these titles run at low settings on 1080p resolutions even in the professional gaming arena. The  A10 7890k also includes AMD's premium wraith cooler which offers sufficient and quiet cooling not commonly found in boxed coolers.
3.     High-End CPUs ($200 – $400)
Intel rules this segment in this guide since AMD has yet to release processors capable of competing with the products on this list. This lack of competition is unfortunate for us since we only have Intel products up for purchase. Despite that, the choices in this segment do not disappoint. They are the best options currently out in the market today for high-performance gaming and more.Intel i5 6600k 3.5ghz 6mb Cache Quad Core Skylake LGA1151 91w DDR4/DDR3L($236.03 Amazon)
Intel i5 6600k 3.5ghz 6mb Cache Quad Core Skylake LGA1151 91w DDR4/DDR3L($236.03 Amazon)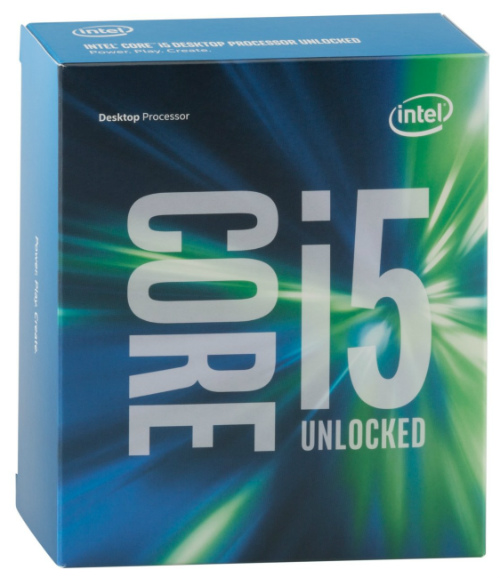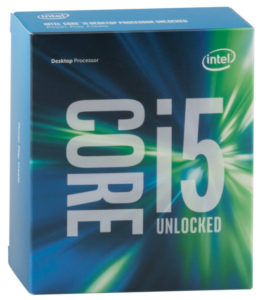 The Intel i5 6600k is currently the best gaming processor out in stores. It is a stripped down version of its bigger brother, the 6700k since it does not have the Hyperthreading capability and a lower clock speed. The exclusion of those two significant features makes this product more affordable with a price gap of more than a hundred dollars. Most games today do not need the additional 4 logical cores provided by Hyperthreading, and overclocking this processor can mitigate the speed difference. As for the cost savings, you can put that to good use by using it to get a faster GPU or buying a water cooling solution since the i5 6600k does not come with a boxed cooler. Intel did not include one since this is an unlocked processor for overclocking which requires a product with better cooling capabilities. Purchase this processor with an incredible Z170 motherboard, a high-performance GPU such as the GTX 1070 or 1080, and then add 16gb of fast DDR4 memory and you will have an absolute gaming beast capable of handling the best AAA titles today and for a few years to come.
Intel i7 6700k 4ghz 8mb Cache Quad Core Skylake LGA1151 91w DDR4/DDR3L(329$ Amazon)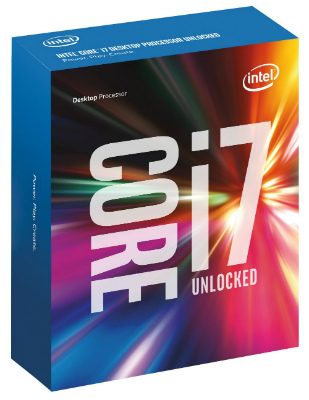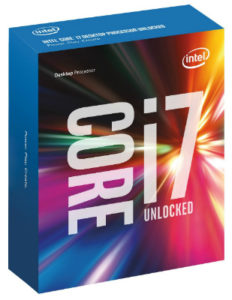 The Intel i7 6700k represents the best gaming processor in this processor in this line up if we consider future proofing. While the 6600k is deemed to be future proof, the 6700k is a better choice when VR gaming and DX12 come into play. VR is in its infancy, but it is steadily gaining ground in the market. There is no doubt that the extra speed and the additional cores via Hyperthreading will be essential in VR gaming setups as soon as more games are released. As for DX12, as more and more games support the standard and Windows 10 becomes even more mainstream, the need for extra cores become more and more apparent. The 6700k has that covered together with its outstanding efficiency and overclock ability. This product is a perfect choice for most of the power users in the gaming community who are looking for longer term viability as we step into new grounds with VR and DX 12. The Intel i7 6700k does not ship with a boxed cooler since it is unlocked for overclocking, but that is not an issue since you probably have money for a decent aftermarket solution if you're looking to get a high-end gaming PC.
Intel i7 5820k 3.3ghz 15mb Cache Hexa Core Haswell-E LGA2011-v3 140w DDR4 ( 388.48)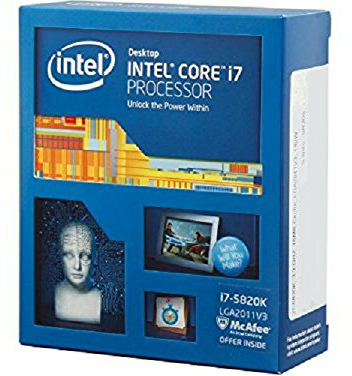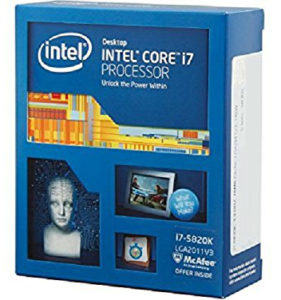 The Intel i7 5820k can fit in the enthusiast category of this guide, but since the price has come down considerably, it can now fit in this section.  While this product was not meant solely for gaming, it still is a highly capable product. Despite the lower stock speed and the older generation, the 5820k is quite capable of giving the 6700k a run for its money. It has a better overclock to stock speed ratio compared to the latter, and it uses the more powerful X99 platform. It has more PCIE lanes for multiple GPUs and PCIE based peripherals such as SSDs, RAID cards, and others. This product is ideal for gamers looking to get a monster system for playing and a capable workhorse for multimedia jobs such as digital arts but at a near mainstream product price point. Even if this product's replacement is now available in the form of Broadwell-E, the i7 5820k is still viable since the newer models use the same motherboard platform. When the time for an upgrade comes, you won't need to change motherboards and DDR4 ram modules you already have. You only need to update your BIOS, and you are ready to go with the newer model. Also, take note that the 5820k requires quad channel memory so be sure to use four sticks instead of the usual two.
4.     Best High-performance CPUs ($400 – $600)
This part of the guide covers needs that transcend gaming alone. We decided to keep the price bracket limit at $600 to maintain the guide to be as objective as possible for gamers since this guide is for them. There are more expensive and higher performance options in the market, such as the i7 6950x, which is a 10-core, $1,600 product, but these offerings are way above the typical gamer's budget and needs.  We only included extreme-tiered processors for those who are looking for a product to be used for games and production work while still being considered as affordable. Despite that, the higher end products such as the 6950x are still ideal for gaming, but not without diminishing returns considering their price. There are only two products found for this segment, and they are both from Intel. As mentioned before, AMD has yet to release competitive products for this level. Both of these products also require quad channel memory, which adds to the total cost of building a PC with them.  http://geni.us/BmrpX1e
Intel i7 6800k 3.4ghz 15mb Cache Hexa Core Broadwell-E LGA2011-v3 140w DDR4(434.99 Amazon)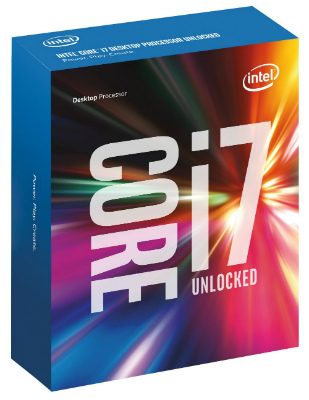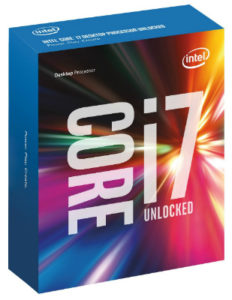 The Intel i7 6800k is the direct replacement to the famous 5820k mentioned in the previous section of this guide. It is part of the Broadwell-E family of processors from Intel, the latest enthusiast product line. Most of the specs on the 6800k are identical with the 5820k, except for a slightly faster stock clock speed and manufacturing process. The 6800k uses 14nm instead of the 5820k's 22nm, so this translates to more efficient processing and power usage. Despite that difference, benchmarks show that there are only a 5% increase and performance compared to its predecessor. For gaming, that does not translate to better performance. The only real reason to select this product is the slight increase in efficiency and if the price gap is less than 50$. But nonetheless, the Intel i7 6800k still is a good choice for hardcore gamers especially those who are looking to power their systems with multiple GPUs for VR gaming. The 28 PCIE lanes in this model will enable multiple GPU cards in SLI to run at an 8x/8x spec or 16x/8x spec (select X99 motherboards)and a 4x slot for NVMEs or M.2 SSDs.
Intel i7 6850k 3.6ghz 15mb Cache Hexa Core Broadwell-E LGA2011-v3 140w DDR4 ($589.99 Amazon)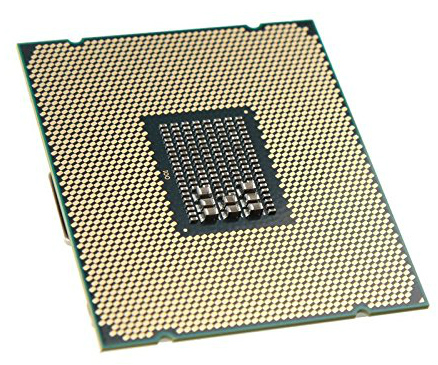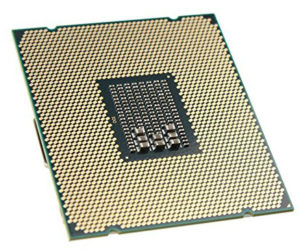 The Intel i7 6850k is just one step above its brother, the 6800k. Aside from the obvious differences, the main feature that should make you consider in spending the extra bucks is this products capability to provide 40 PCIE lanes. At $590, the 6850k is the cheapest product in the Intel enthusiast line that offers this. Having 40 PCIE lanes translates to a full speed x16/x16 plus two x4 lanes or x16/x16/x8 for a triple GPU setup, but this feature is largely dependent on which x99 motherboard you have. While this will show a negligible impact on typical real-world performance, having a processor with 40 PCIE lanes appeals to those who wants to get the most juice out of their hardware. This feature isn't entirely practical, but for some extreme applications such as high-resolution gaming or VR, the slight advantage may become more apparent. So it is mostly up to you if that benefit justifies the additional cost. On the contrary, if you are that type of gamer with a lot of cash to spend on the best gear, then you can consider the Intel i7 6850k to be the best option and fastest gaming processor you can get to match your high-end gear.
Conclusion
The processor market continually gets updates with newer and faster models each year. Trying to catch on to these products will prove to be very expensive and a waste of resources. At the time of this writing, we have selected the best possible options for different price points to suit all gamers with various levels of cash to spend. To make sure you get the best out of your budget, determine what kinds of games you mostly play and what other uses will this PC serve. It would be impractical to get a processor for a multi-GPU setup just to play e-sports titles. On the other hand, keep the expectations at a realistic level if you are looking at the entry-level choices. You cannot expect to play Battlefield 1 at max settings on just a G4400 and a starter video card. Finally, for most gaming purposes, the mid-range selections will provide you with enough performance to maximize your gaming enjoyment without spending too much on just the processor.
Learn more about CPU s on Wikipedia