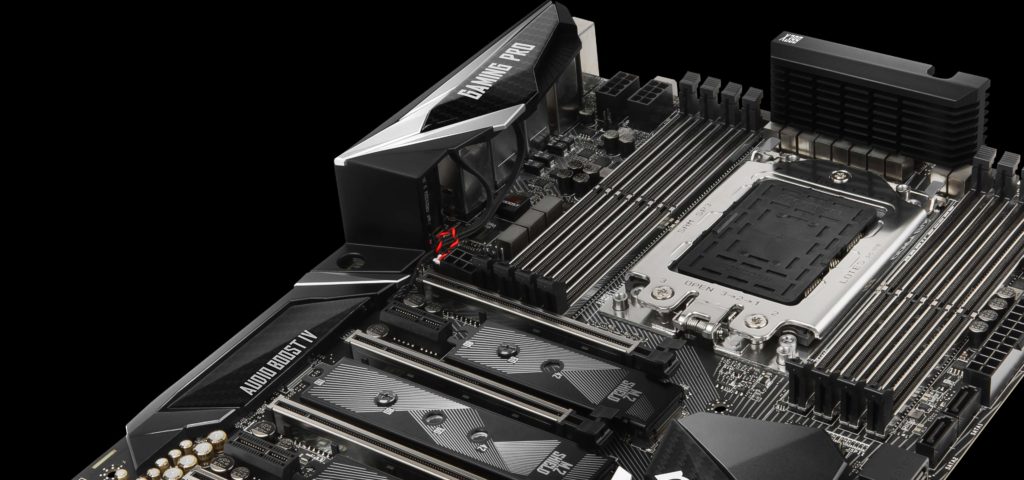 *Updated June 2022
Let's take a look at the best motherboards for gaming for 2022. When you're talking about gaming PCs, most people always point out the best graphics cards they could buy but they often overlook one important component in a gaming PC: the motherboard. The motherboard is an essential part of the PC as it houses your computer's most important components such as the graphics card, CPU, etc.
 – Check out the Best Gaming Monitors in 2022
2022 is one hell of a ride if you are shopping for the latest Intel and AMD processors and the motherboards that go with them. The market has never been this competitive in recent times, so it's crucial to check and see which board is the best for your valuable CPU. 
Now, as with all other gaming components, there are a lot of motherboards out there that cater to the mass consumer market. There are cheap and inexpensive motherboards that are perfect for people who are on a budget. There are also some mid-tier gaming motherboards that sport some nifty features and, of course, there are also some expensive motherboards that are perfect for overclockers.
In this article, I will go over some of the most popular gaming motherboards in 2022. I will separate the gaming motherboards based on the price so that you can instantly look for what's best for you based on your budget. But before buying motherboards, what do you actually need to look at when you're going to get one? If you want to know more about choosing a motherboard for your PC, visit this comprehensive guide from Tom's Hardware.
Now that you know the factors that you need to look at before buying your gaming motherboard, I am now going to suggest some of the most popular ones in the market. I will group them into different price brackets so that you can easily browse through them. The gist here is that there are motherboards for everyone.
Do you want a budget motherboard so you can spend more money on a graphics card? There is a motherboard for you. Do you want a motherboard that bridges the gap between price and performance? There is also one for you. Or how about those high-end gaming motherboards that offer everything on the table? There are high-end gaming motherboards as well. So, without further ado, here are my recommendations for different gaming motherboards based on different price points:
Best Budget-Friendly Gaming Motherboards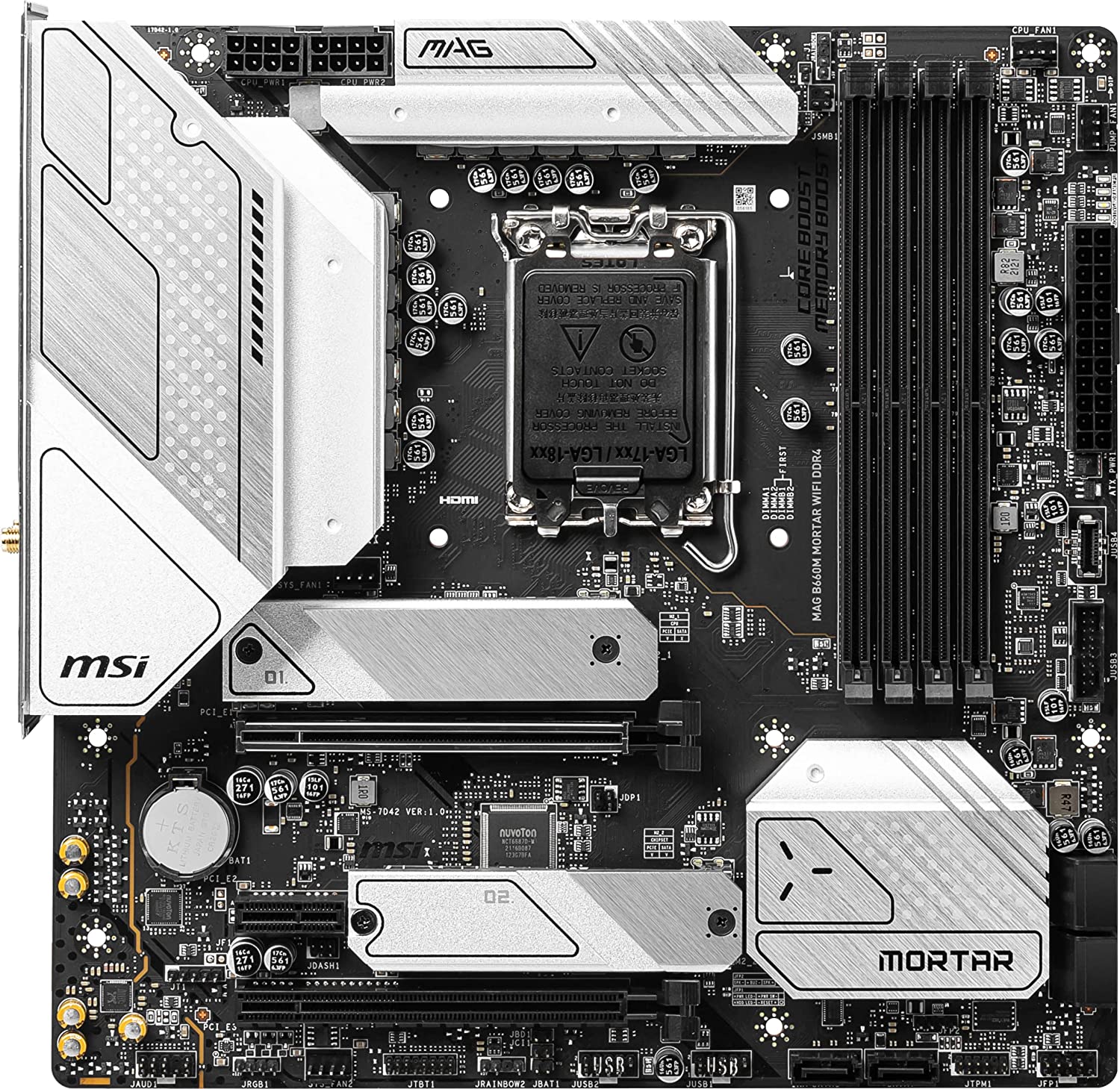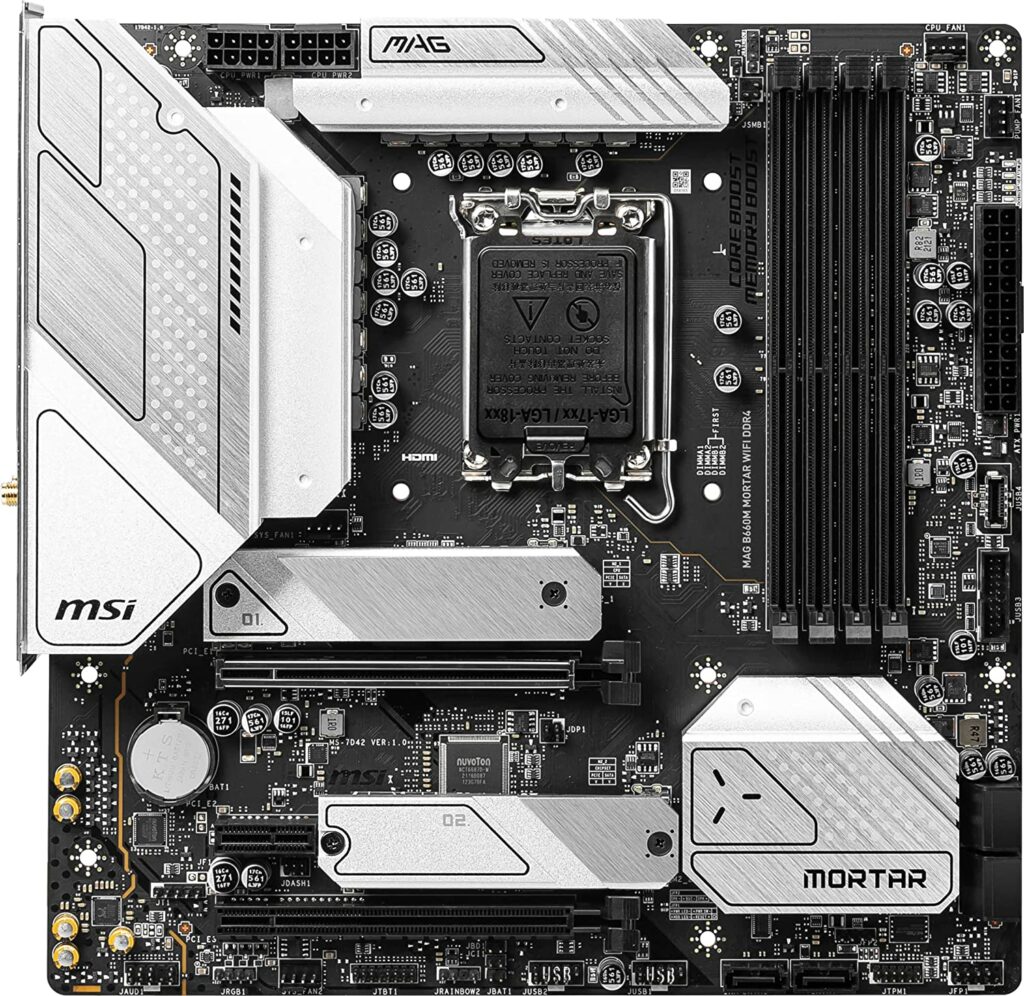 The MSI MAG B660M Mortar WIFI DDR4 is a top pick for budget-friendly Intel users who still want to have useful features. It is one of the better-looking budget models, to begin with, but it has seen price reductions that improve its value per dollar proposition. It has a lower-tiered chipset, but some of the board's add-ons are even better than some Z690 boards in the market.
For starters, the MSI MAG B660M Mortar WIFI DDR4has WIFI 6 support with a 2.5Gbit LAN, and a total of 8 USB-C ports. Its VRM has a dozen 60A power stages with big heatsinks, enabling it to compete with some of the lower-tiered Z690 boards out there. It also has dual M.2 slots with effective heat spreaders so you can expand your storage without worrying about overheating.
Do take note that this monitor uses a MATX or Micro ATX form factor, so it will fit into smaller cases. It's a good base for a budget build since MATX cases are usually cheaper. You also get a compact build instead of a massive tower that will take another person to move.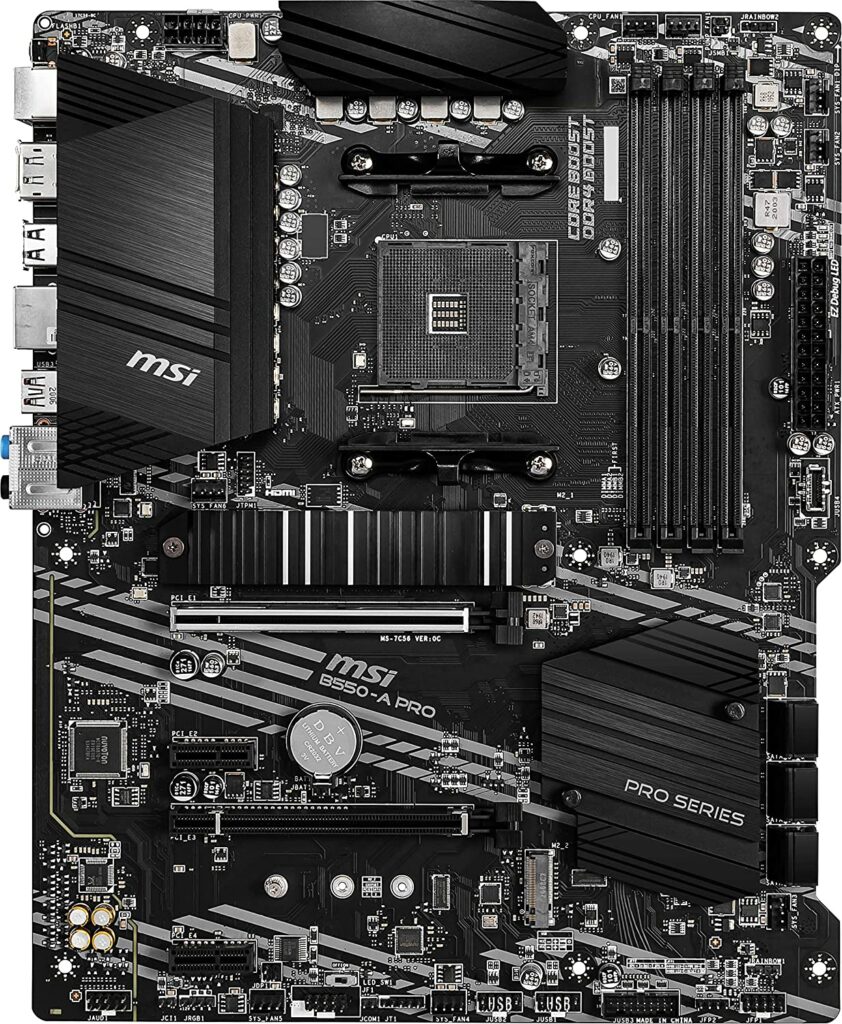 The MSI B550-A Pro is tough to beat when it comes to value since it comes with features that you won't normally find at its price point. It has a robust VRM layout that enables it to unleash the 5950X and allow for decent overclocking headroom. You get a decent amount of connectivity with it, like its 1GBps LAN port and a dedicated slot for updating the bios.
It is designed for stability, but it's not a strong option if you want to overclock everything, including your RAM. It doesn't have a ton of decorative heatsinks, or extra features, but does what is needed in a mid to high-end gaming setup. It is compatible with most fans and cooling solutions, plus it's very easy to use and configure even for beginners.
The MSI B550-A Pro is an entry-level model, but most won't need to look further if building a solid gaming PC without spending too much is a priority. It doesn't provide top-end overclocking potential or themed aesthetics, but it can run the latest AMD processors smoothly. It's the first motherboard we would recommend for both newbie and veteran builders because of the value it presents.
Best Mainstream Gaming Motherboards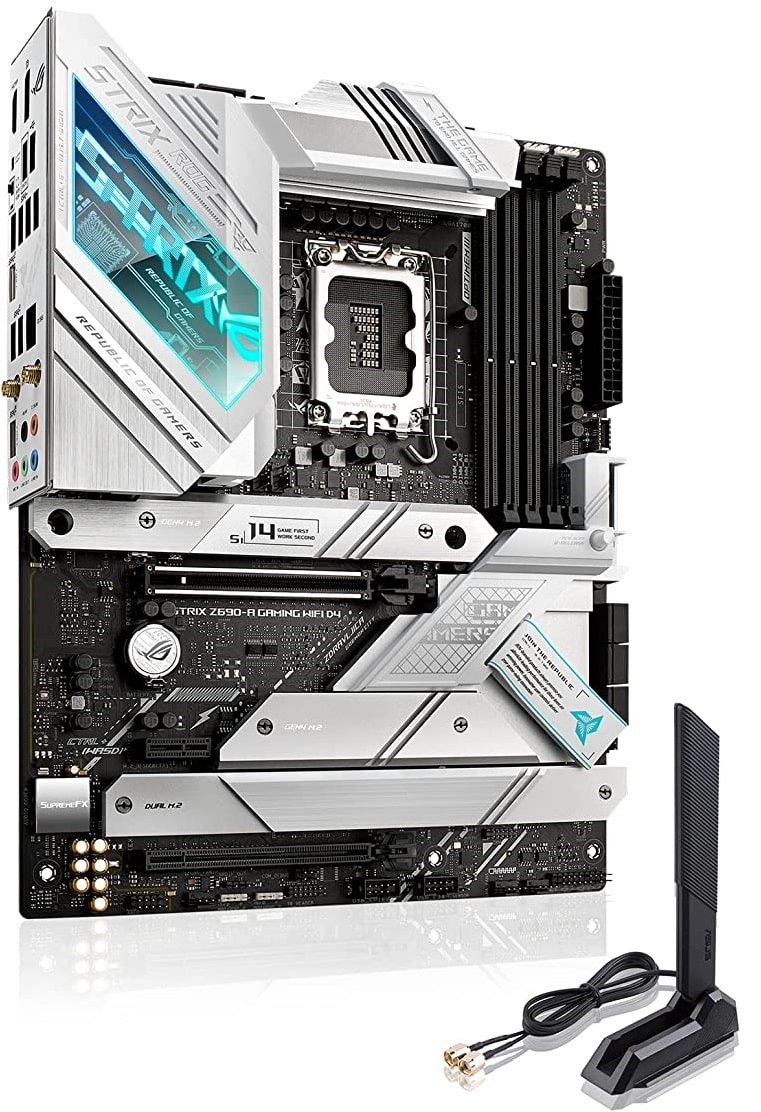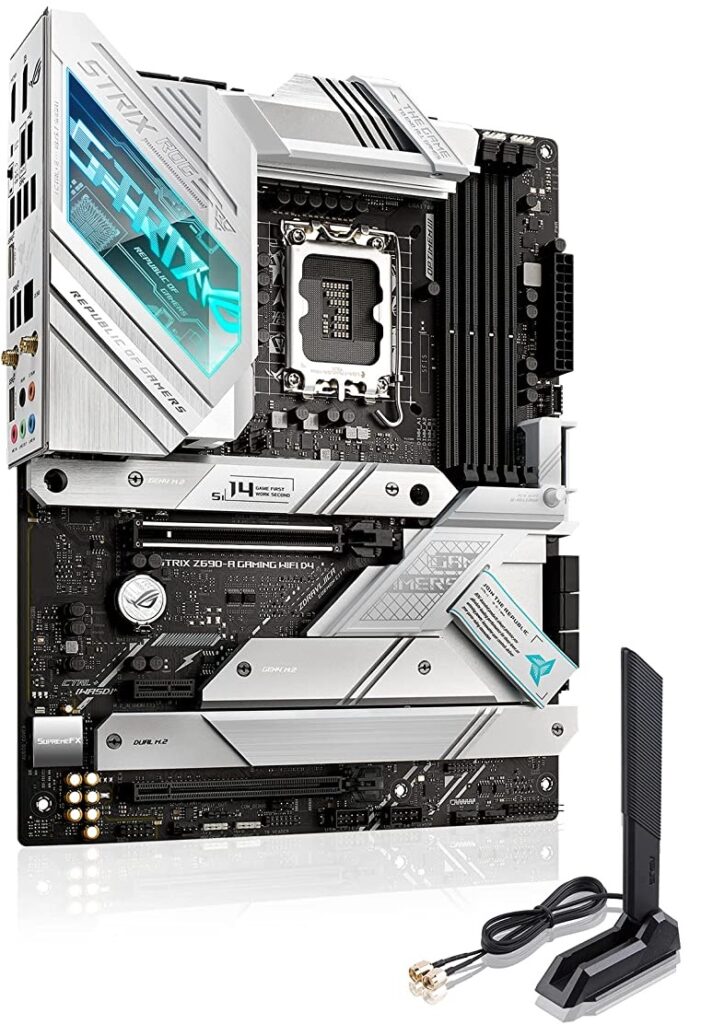 Buy Now from Amazon
The Asus ROG Strix Z690-A Gaming WIFI D4 is one of the most attractive options that doesn't cost a small fortune. Its also packed with features you will find on high-end boards such as its DIY-friendly design and support for the latest connectivity standards. It's a PCIe 5.0 motherboard, but you can still use your DDR4 kits so you have more budget space for higher GPU or CPU tiers when you upgrade.
Another attractive characteristic of the Asus ROG Strix Z690-A Gaming WIFI D4 is its overclocking potential and its 16+1 power stages to support it. It still falls with the midrange setup since the brand has a deep portfolio above $300, but it can already compete with top-shelf boards in this regard. Asus designed the monitor around that and equipped it with superb cooling so you can use the board for a full custom build.
But what makes the Asus ROG Strix Z690-A Gaming WIFI D4 a fantastic pic for budding enthusiasts is its user-friendliness. It has one of the best-designed BIOS implementations in the market which most will master a few tries. Getting that overclock target will be easier due to its Intelligent Control features that are supported by AI technology.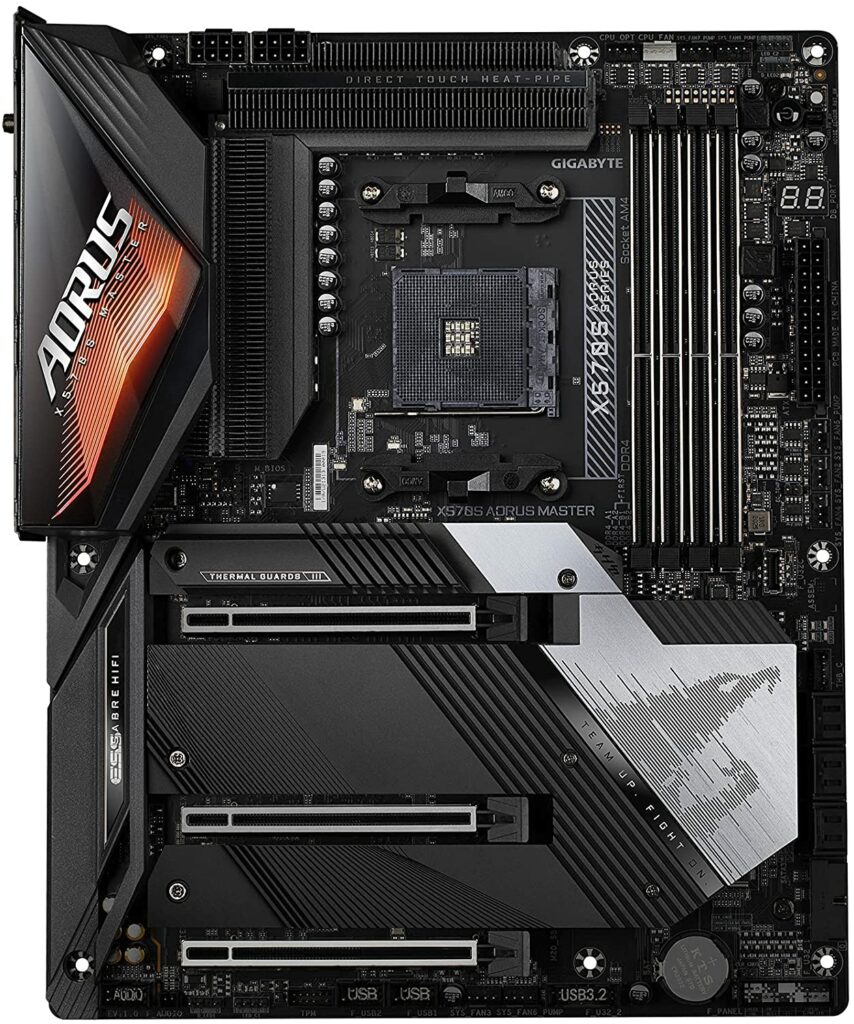 The Gigabyte X570S Aorus Master is designed for gamers who want top-end performance and stability while staying at the $300 price point. It's one of the better-looking options in the market, but all that decorative hardware isn't as attractive as the board's main features. It is one of the few that has three high-speed slots for your SSDs and it offers more USB ports than most of its competitors.
This board like the Strix model above it was designed to bring out your CPU's potential without costing as much as the options above. Its 14-phase regulator will help keep your overclocks stable while its DDR4 slots support a lot of RAM at up to 4400+ OC. It's of course, fully equipped with cooling-specific features so you can build an effective thermal solution for it.
One of the common complaints about the Gigabyte X570S Aorus Master and other boards from the brand is the brand's quirky BIOS. It takes more time more time to master it, but that's something enthusiasts have learned to live with. Its other downsides like its PCB-style power button are minor compared to its overall performance and functionality.
Best High-End Gaming Motherboards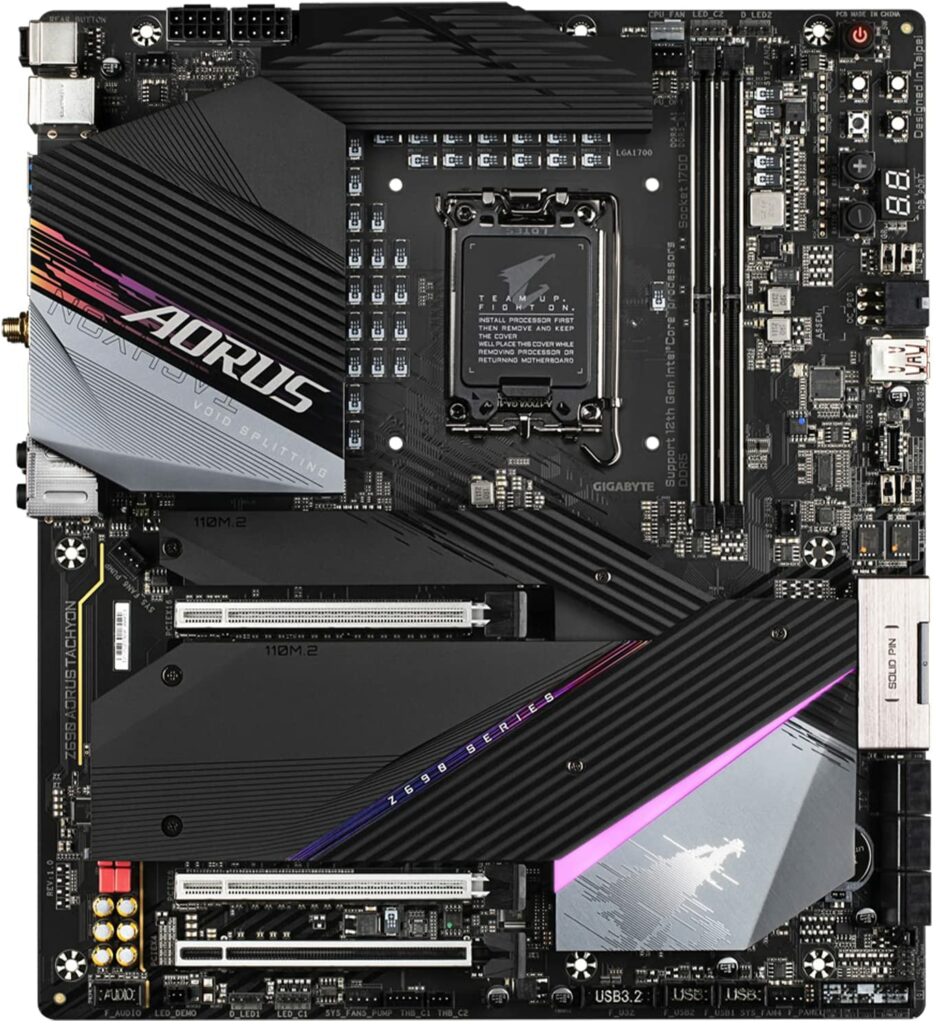 The Gigabyte Z690 Aorus Tachyon is closely regarded as the best high-end Intel board for overclocking while staying at the $500 mark. It has a suite of OC features and an 18-phase voltage regular and 15-phase VRMs to help keep your voltages tight and under control. It also has Tantalum capacitors near the socket for improved insulation against sub-zero temperatures while using liquid nitrogen.
The Gigabyte Z690 Aorus Tachyon also has OC features which will make reaching that benchmark you are chasing easier to attain. It has dedicated buttons to control the CPU ratio, multi-BIOS capability, and limp modes for unstable settings. Getting a high and stable OC also helps with gaming, but creators and professionals will not like that it's limited to 64GB DDR5 memory.
You also have to consider that the Gigabyte Z690 Aorus Tachyon is an E-ATX motherboard, so budget to midrange cases cannot accommodate it. that's a minor inconvenience for builders, but keep in mind that cases with E-ATX support usually belong to premium tiers and price brackets.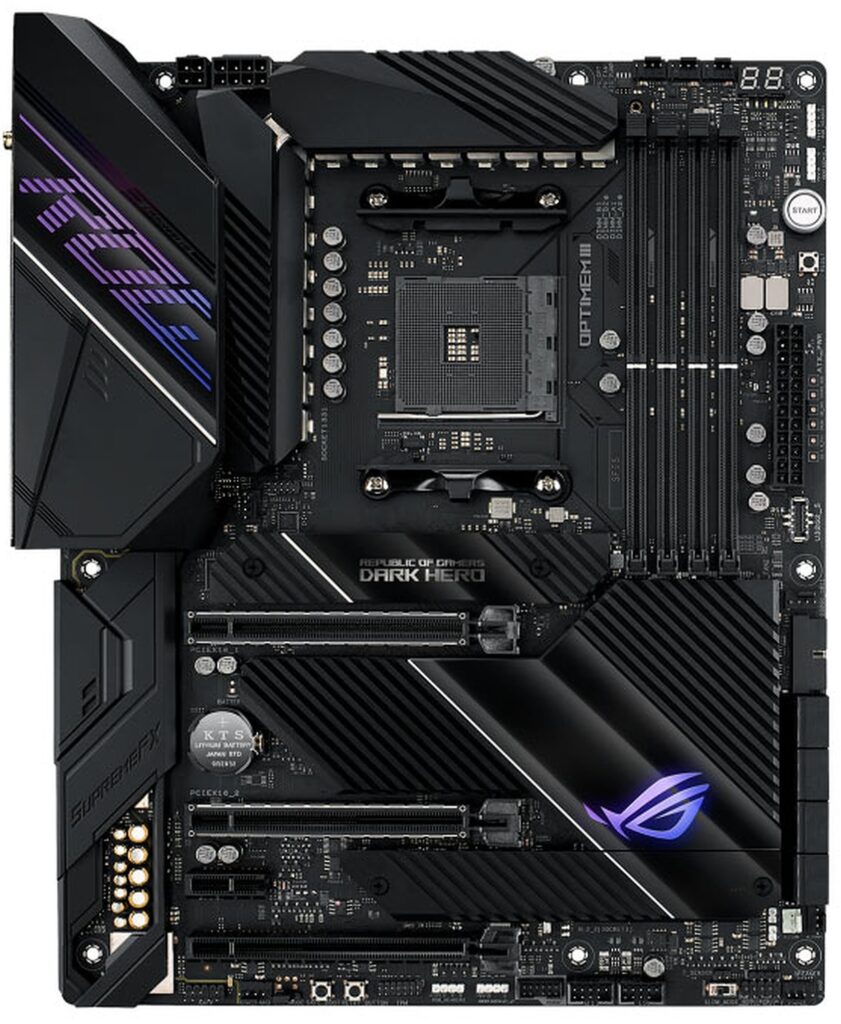 The Asus ROG X570 Crosshair VIII Dark Hero is hands down the best high-end X570S motherboard you can buy without going over $500. It supports a ton of RAM, has plenty of expansion and connectivity slots, plus a robust networking suite. It's also one of the better-looking boards out there thanks to its chunky yet streamlined thermal armor with Aura Sync RGB lighting.
It is widely known that this motherboard was developed with the Zen 3 processors and the latest BIOS updates on hand. That means that stable performance and overclocking are guaranteed since there is very little room for errors or incompatibilities when the board was made. It has a 90-amp power stage rating so the board can handle the abuse of setting crazy voltages to get the highest clocks possible.
Again, one of the benefits of getting an Asus board is its easy-to-use AI-powered BIOS which will be essential for smoother tweaking. There are higher-tiered models in the market, but they don't come close to this option if you consider the overall performance per dollar spent.
Best Enthusiast Gaming Motherboards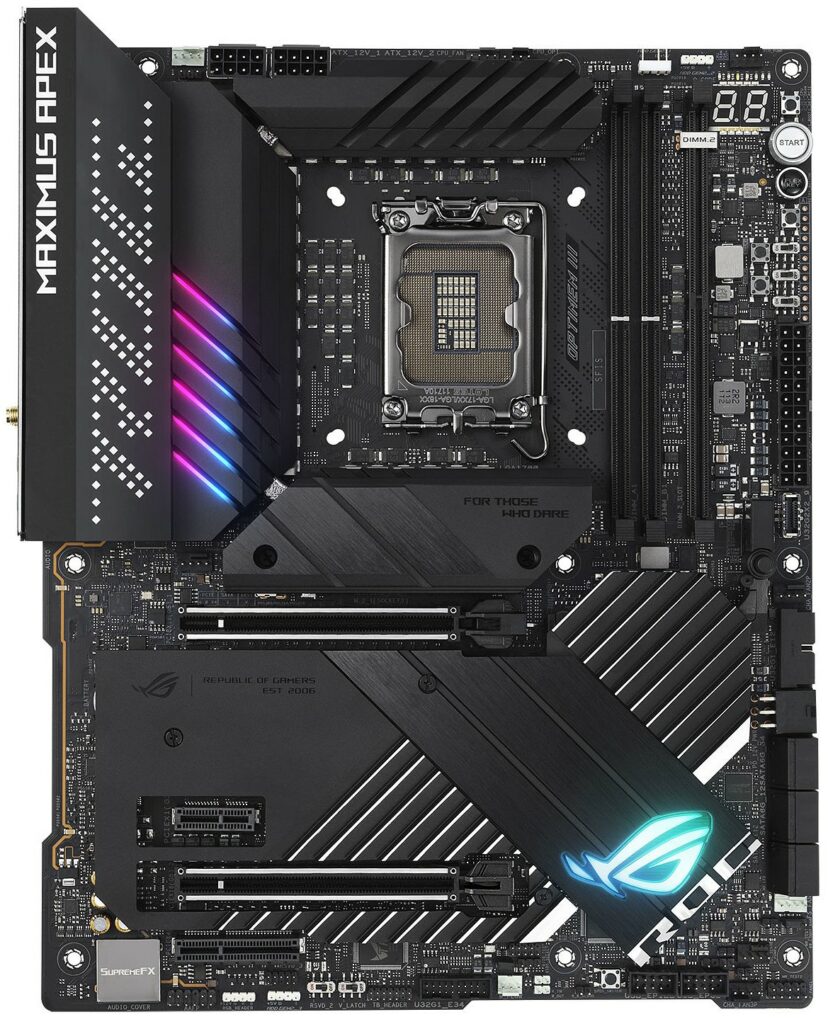 The other Z690 options above are perfect if you simply want a capable overclocking board for gaming. But if you want top-shelf overclocking without getting close to a thousand bucks, then the Asus ROG Maximus Z690 Apex is your best bet. It is not the flagship board yet, but it already has what you need for gaming and extreme overclocking.
It has all the right equipment for supreme performance starting with its massive 24+2 105A VRM for brilliant voltage control. It has the latest connectivity standards such as WiFi 6E and 2.5Gb Ethernet, along with a myriad of USB ports and audio/video outputs. It also has a unique aesthetic, but don't get it wrong since it has a robust cooling layout to keep its hardware from flaring up while it's handling massive overclocks.
The Asus ROG Maximus Z690 Apex has higher-tiered siblings like the Extreme and the Extreme Glacial. However, their performances are comparable so the extra cost you are paying goes to other hardware that may or may not be necessary for your usage. The only downside is it only has 2 RAM slots, but that's all you will need anyway for maximum overclocking.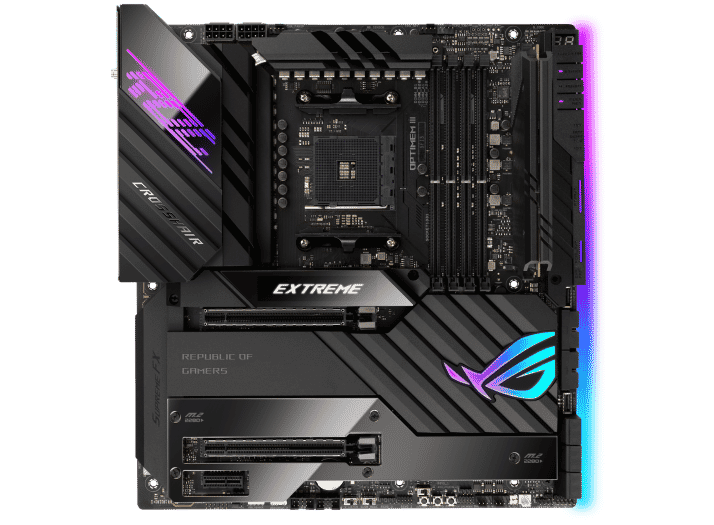 The Asus ROG Crosshair VIII Extreme is the best AM4 motherboard you can buy if the price is no object and the best possible overclocking performance is a priority. This E-ATX motherboard was designed to take the Zen 3000 chips to their limits with its robust power delivery design and superb cooling design. The board is meant to be used for custom setups with high-end water-cooling loops, but it is also a good candidate for sub-zero overclocking with liquid nitrogen.
It also includes a crazy amount of expansion slots such as its five M.2 slots, 10 GbE LAN and WiFi 6E connectivity, and Thunderbolt 4 compatibility. It's the first flagship AMD board from the brand since the X370 releases, so Asus poured in every feature they could squeeze into the E-ATX board. The socket itself is a powerhouse with 18+2 phase VRMs so pushing your AMD chip to the max is entirely possible.
The biggest downside with the Asus ROG Crosshair VIII Extreme is its price which goes more than a grand. The Intel variants have gradual increases per tier, but the AMD side suddenly zooms to a grand if you want all the flagship features. There is nothing practical about this option, but it is reserved for those who want the best of everything from a motherboard.
Things to Look for When Buying the Best Gaming Motherboard
1. Form Factor. The first thing to consider when buying a gaming motherboard is its size. There are currently 3 popular motherboard sizes although there is also one that is much bigger but not really something that people would want to buy. The three popular motherboard sizes are the ATX, mATX, and mITX. The ATX is the standard-sized motherboard that contains the usual stuff like complete PCIe slots and a whole lot of other features.
mATX, or microATX, is a much smaller motherboard that sacrifices some things like PCIe slots in favor of a smaller motherboard. They also tend to be much cheaper than the standard ATX. And finally, the mITX, or mini-ITX, is the smallest of the three and typically measures about 170mmx170mm.
They are relatively power-efficient and because of their small form factor, there are plenty of cases you can choose from. Of course, the drawback is that it has much fewer features than the previous two motherboard sizes but to each his own. There is also another motherboard size called the eATX which is much larger than the standard ATX motherboard.
Because of its much bigger size than the original, most people veer away from it. But, with a bigger size comes more features. Choose which things you are willing to compromise and when you're buying a motherboard, always look at the case you're going to put it in.
2. Socket. Have you noticed the word "socket" followed by a number right beside it when you're shopping for motherboards? Every motherboard has that because it signifies that it only supports this type of processor socket.
In the case of the Coffee Lake and Coffee Lake Refresh processors, for example, they use the Socket 1151. Therefore, you need a motherboard that supports this socket so that you can use the latest processors on the market.
3. DIMM/RAM. The next thing you need to look at is the DIMM or RAM slots.  It usually depends on the motherboard size you're going to buy. For standard ATX motherboards, you will usually get 2-4 RAM slots. For mATX and mITX, it usually has only two DIMM slots although some mATX motherboards come with four.
As much as possible, get a motherboard with at least four RAM slots. Even though you're going to buy one or two RAM sticks, for now, having additional RAM slots will allow you to add more in the future.
4. SATA and M.2 Ports. Storage like SSDs and HDDs are also important for the computer. Therefore, you need to have enough SATA ports to plug them all in. For every storage device you have, you will need one SATA port.
For example, suppose you have three HDDs and one SSD, you will need a total of 4 SATA ports available. If you really want to have better performance, you will want to get an M.2 SSD. If you're going to buy one, make sure to check if the motherboard of your choice supports it and if it has the appropriate slots.
5. PCIe Slots. Since we're talking about gaming motherboards, I know that you want a discrete graphics card to enjoy the superb graphics of modern games. In this case, you will need a motherboard that has enough PCI Express slots.
Typically, you would want a PCIe x16 for the main graphics card and if you want to do multiple GPU setups, you will need more PCI Express slots. You will also find PCI slots that are smaller. They are usually used for other things like sound cards, wifi adapters, etc.
6. USB Ports. We now live in a world where USB ports are highly beneficial. We use external HDDs, and USB flash drives; heck, most of the modern gaming peripherals now require USB ports as opposed to the now defunct PS/2 ports.  Luckily, modern motherboards offer plenty of USB ports. For most of them, they offer at least 6 USB ports but motherboards like the high-end variants listed above offer 10 or more.
7. Durability. Motherboards are important because it houses the graphics card, CPU, and a host of other things that your computer needs to run. If the motherboard dies, all of the other components in your gaming PC will not function.
Durability is also a thing to consider when buying a gaming motherboard. For the most part, motherboard manufacturers are already using durable parts in the construction of their products, so you need not worry too much about durability anymore. But if you want a motherboard that can last for more than 3 years, better look at the spec sheet to see if it is made of highly sturdy materials.
8. Extra Features. And lastly, you would want to have a gaming motherboard that has a ton of extra features. Usually, gaming motherboards have good onboard audio solutions and there are some motherboards that are perfect for overclockers as well. Although they are completely optional, you will want to have a gaming motherboard that has a lot of welcome features that you want.
Conclusion
Gaming motherboards always complement gaming PCs as they house all of the most important components of your rig. What makes them different from the standard motherboard is that they provide the owners' with features that are not normally present in normal mobos.
I just love the fact that gaming motherboards are affordable now. Before, you can equate gaming motherboards to premium-priced stuff. Now, there are gaming motherboards that cater to the vast consumer market. Whether you're a heavy overclocker, a rig enthusiast, or if you're just someone who wants to dish out minimal amounts of cash, there is a gaming motherboard for you.
I hope that this article can help you decide which gaming motherboard you're going to buy. I know that not all of you will agree with my recommendations in this article. So, if that is the case, feel free to suggest what gaming motherboards people should buy and why in the comments. Now, Go back up to choose the best Motherboards for Gaming for you from our handpicked choices.

About the Author: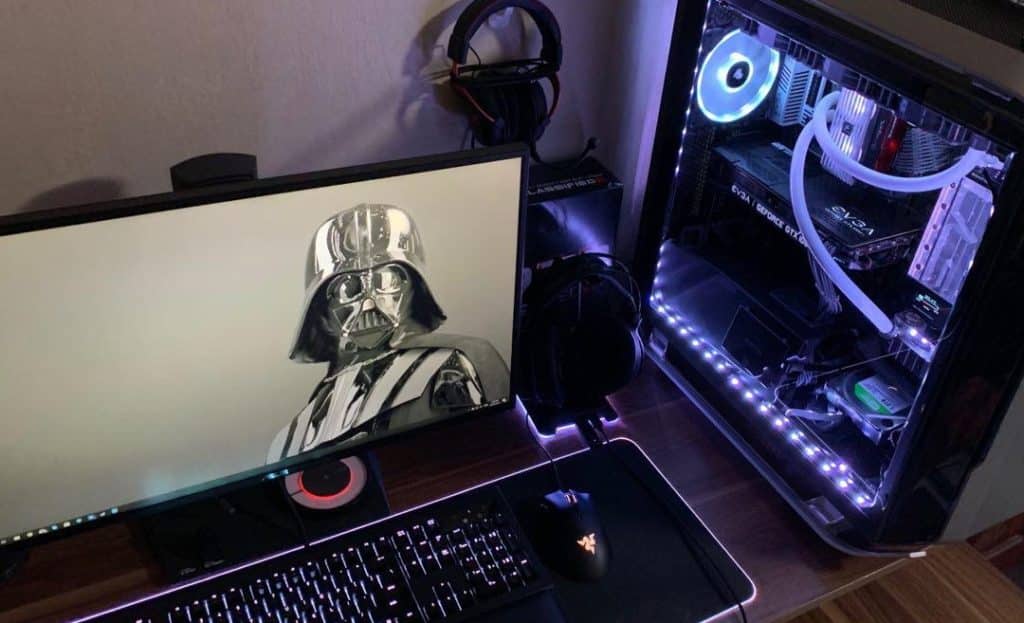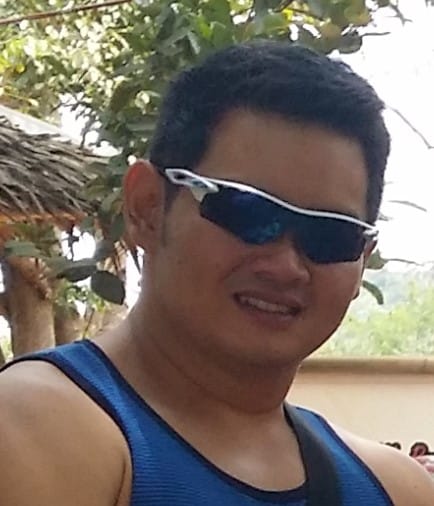 Paolo is a gaming veteran since the golden days of Doom and Warcraft and has been building gaming systems for family, friends, and colleagues since junior high. High-performance monitors are one of his fixations and he believes that it's every citizen's right to enjoy one. He has gone through several pieces of hardware in pursuit of every bit of performance gain, much to the dismay of his wallet. He now works with Monitornerds to scrutinize the latest gear to create reviews that accentuate the seldom explained aspects of a PC monitor.