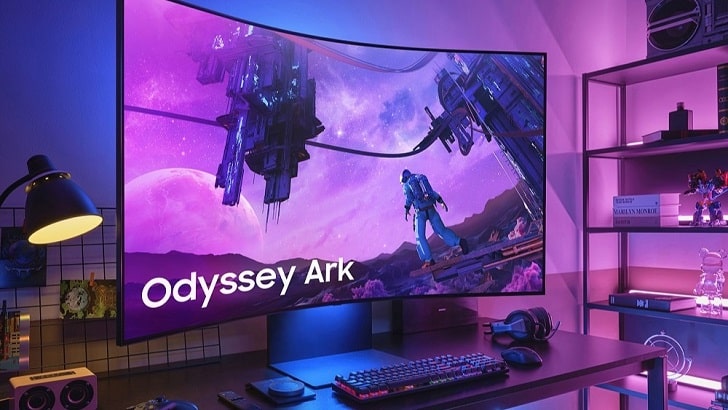 Most of the time, with hetero couples, decorating the home is left to the women, which means that the home itself can take on several feminine elements and qualities. As a man, it is easy to feel marginalised in the home when the Mrs doesn't appreciate your figurines, movie posters or gaming console. This is why the idea of the man cave first became popular; it is a room of the home that is entirely yours to fill with whatever you want. Gaming is one of the most popular hobbies among men today, and so man caves often double as gaming stations. But how do you put together a gaming station? Let's get into it.
The Overall Décor
The first thing to consider is the overall vibe of the room. A man cave is often the best place to for you to display your pieces of furniture or décor that you can't find a home for anywhere else in the property. The colours and textures are obviously totally down to you and your personal preference. A lot of men like to go for darker colours like burgundy, navy or even black. They are also often drawn towards more practical design elements as opposed to frivolities. LED changeable light strips are also often used to create the right atmosphere. A mini fridge is also a great addition to make sure that you have the drinks to hand.
The Console
Obviously, not everyone will have a console; it really depends on how you prefer to game and whether you are a console or PC gamer at heart. The different consoles each have their own merits and drawbacks, with the frontrunners always being either a PlayStation or Xbox. Realistically, there doesn't tend to be too much difference between them in terms of gaming experience. Most of the time, you will also find that developers release versions of their game for both consoles too, although there are a few exclusives.
The TV/Monitor
The next thing that you will need for your gaming station is a TV or monitor, depending on whether you game via PC or Console. Those who game via a PC often choose to include a TV in their man cave, too, so that they can watch sports matches or whatever else they want to watch that the other residents of the house aren't into. Even if you do game via a console, having a PC or laptop to hand in your man cave can be advantageous. It makes it a lot easier and more convenient to browse the web, and some games are also best played online, like casino games. You can find more about it at https://www.onlinecasinos.co.uk/, as they have a list of the best casino games to choose from.
Think about what you can afford; obviously, the more money you spend, the better-quality product you are likely to find, but that doesn't mean that you can't find great budget options too. Once you have the screen, you need to think of the positioning of it. Locating yourself too closely to the screen can be bad for your eyesight, but being too far away can cause eye strain.
The Desk/TV Stand
Obviously, you cannot suspend a computer in mid-air, although you can hang a television on the wall. For your gaming set-up, you are likely to need either a desk or television stand – if you decide not to hang the television, of course. For PC gamers, there are gaming desks which are obviously designed and built with that specific purpose in mind. Gaming desks are usually a little larger and designed to fit multiple screens; there may able be adjustable elements too. In terms of a television stand, there isn't really any right or wrong choice, although it would make sense to choose a stand that has enough space to house your consoles and any other gaming paraphernalia that it needs to hold.
The Gaming Chair
Regardless of whether you are going to game via a console or on a PC, you are obviously going to need somewhere to sit. If you are gaming with a console through the television, then you have more leeway on the type of chair you can pick, although some people still prefer to opt for a gaming chair, while others like an armchair or a recliner. When gaming on a PC, you are going to be sitting at a desk which will change the height requirement and other factors for your chair. Again, you can find PC gaming chairs which are fit for purpose. A traditional desk chair is often not as recommended simply because they aren't super comfortable for long periods of time. If in doubt, always choose an adjustable chair that you can manoeuvre to fit your body comfortably.
Gaming Accessories (Optional)
Lastly, while they are by no means a necessity for your man cave, there are a few accessories that can help to ensure that your gaming experience is top-notch. Your control or keyboard can be customised to your needs when gaming. Gaming headsets are also in high demand for the immersive experience that they provide. It also limits the distractions when playing. Finally, some gamers choose to sign up for a gaming subscription service like Xbox Pass too; obviously, they do constitute an extra expense, but they also have a number of benefits too.
To Conclude
Truthfully, men can find it difficult when moving in with a partner in heterosexual relationships because they have been used to decorating and acting how they want to within the home. However, women often have their own view on how things need to be done – and frankly, it is usually nicer. This is why men covet a man cave, a space for them to display those collectables and other bits and bobs that the Mrs says won't go with anything else in the house. Your man cave can be more than simply a gaming station, and often, the room does become multipurpose. This is why console gaming is great; you can then obviously use the television set up to watch football games or whatever else you are into.