In this article, we'll be looking at the best cheap gaming laptops and best laptops under 500 USD as of 2016. Many new models of laptops have recently been released, and there is a model that fits every price range. And, with the release of the Nvidia 1000 series of mobile GPUs on the horizon, expect these prices to be lowered near the end of the month. Of course, some people are interested in buying a laptop with a 1000 series mobile GPU but expect the first laptops to come out with these GPUs to be very expensive and high end. You can always combine one of these gaming laptops with a one of the best monitors for gaming to get the best gaming experience. A good example is the Asus vg248qe 144hz monitor. If you need a complete gaming setup, then you can read our following guides to help you, Best Gaming Mouse 2016 , Best Gaming Headsets of 2016 and Best Mechanical Keyboards / Game Keyboards of 2016.
Best Cheap Gaming Laptops and Laptops under 500 USD 2016
| | Laptop | Weight | Screen Size | GPU | Price |
| --- | --- | --- | --- | --- | --- |
| Best Gaming Laptop Under 1000 USD | Dell Inspiron 15 Gaming | 2.1 Kg | 15.6 inches | Good | Latest Price |
| Best Cheap gaming laptop around $1000 | ASUS ROG GL75VW-DH71 | 3 Kg | 17.3" IPS | very good | Latest Price |
| | Dell XPS 15 | 1.8 Kg | 15.6 inches | OK | Latest Price |
| Best gaming laptops over $1500 | ASUS ROG G752 | | | very good | Latest Price |
| | MSI GS60 Ghost Pro | | | very good | Latest Price |
| Best gaming laptops If the Price is no option | Alienware 17 | | | The best | Latest Price |
Best overall Cheap Gaming laptop for under $1000 – Dell Inspiron 15 Gaming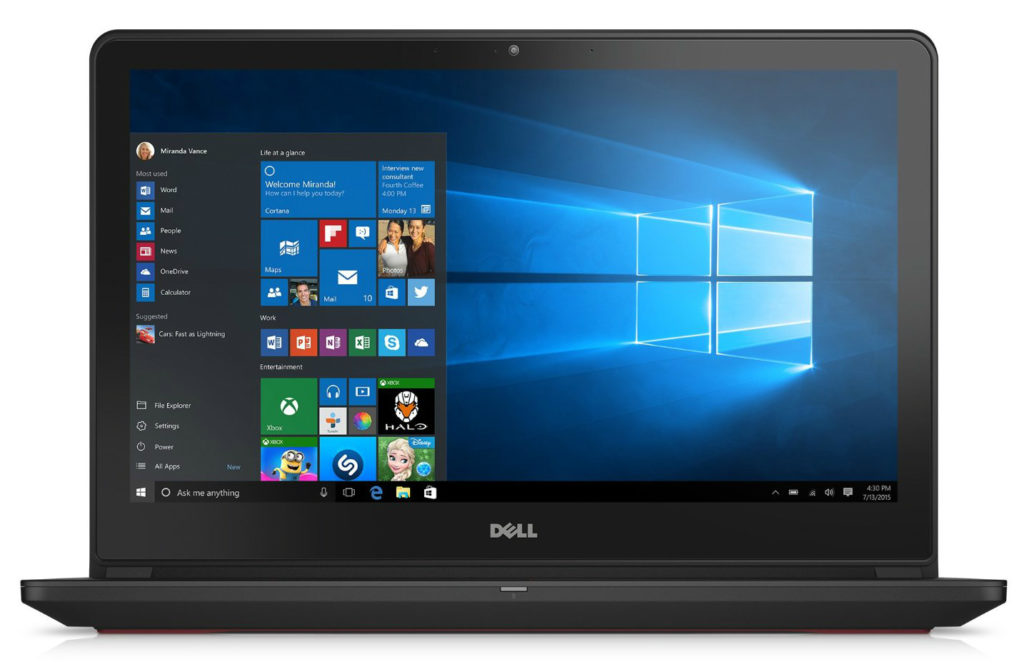 The Dell Inspiron 15 Gaming laptop offers an excellent price to performance ratio. Packing a GTX 960M, it offers graphics that can take the majority of games on a mix of medium and high settings. It also includes the latest 6th generation processors, with your choice of an i5 or an i7. Customization options also include the ability to upgrade to a 128GB SSD, a fantastic choice to increase the overall speed of a laptop. The laptop also offers great battery life. Expect this thing to last somewhere between the 7 – 8-hour range. In addition to all of this, the laptop also has your standard 1080p screen. All in all, the Dell Inspiron 15 Gaming is a fantastic entry level laptop, offering the best value for the money. If you're on a budget, this laptop is for you.
Best Cheap gaming laptop around $1000 -ASUS ROG GL75VW-DH71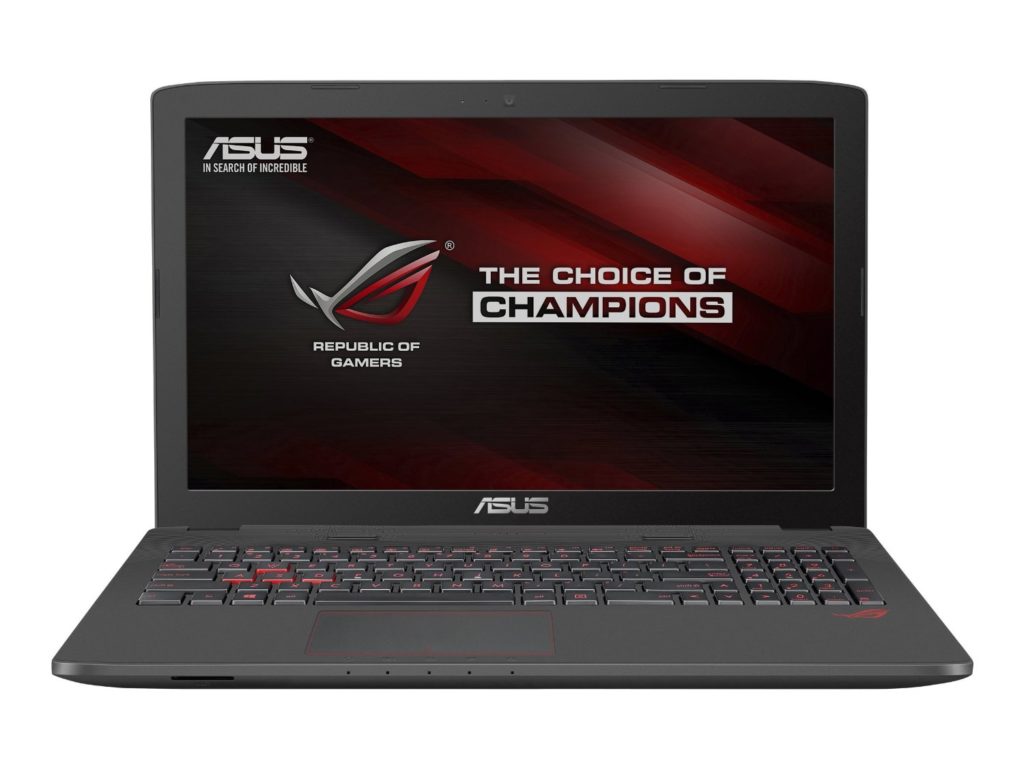 Check Latest Price
For around $1000, the ASUS ROG GL75VW-DH71 offers a lot of extras for the extra money compared to the previous laptop mentioned. It has the same GTX 960M, but it also offers 16GB of DDR4 RAM, and it's also bigger, at 17.3 inches. While I usually prefer my laptops to be 15 inch, if you prefer 17.3 inch, then pick this one up. It also boasts an excellent build quality, offering a thin, sleek profile. Not to mention, it's very quiet. And, of course, it offers a fantastic keyboard with a nifty red backlight, common on high end Asus laptops. If you want to go a little bit higher than entry level, this laptop is a great choice.
Dell XPS 15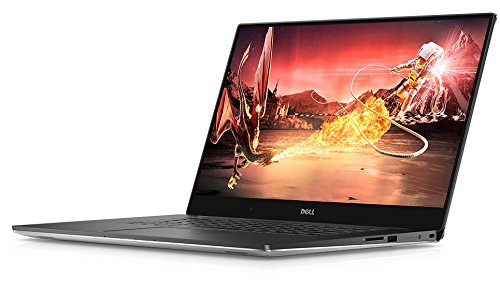 The first thing you'll notice about this laptop is its amazing premium build quality. Offering a full aluminum build with a fantastic screen, it screams high end. I find build quality and thinness to be very important in a laptop, as I generally carry it around everywhere. It offers an incredibly clear display that can be upgraded to 4K. Not that it's necessarily needed, as the cheaper 1080p option is stunning as well. It also offers excellent viewing angles. The graphics card is the most important part of any gaming laptop, and the Dell XPS 15 offers the same GTX 960 as the previous models, as well as a i7 for all the processing power you need. Finally, another nice addition to this laptop is the entirely SSD storage, offering the best data transfer speeds you can get. It will make every aspect of the laptop feel fluid and fast. The laptop starts at around $1000, so if you prefer design over a slight loss in performance, consider this laptop at the price range.
Best gaming laptops over $1500 – ASUS ROG G752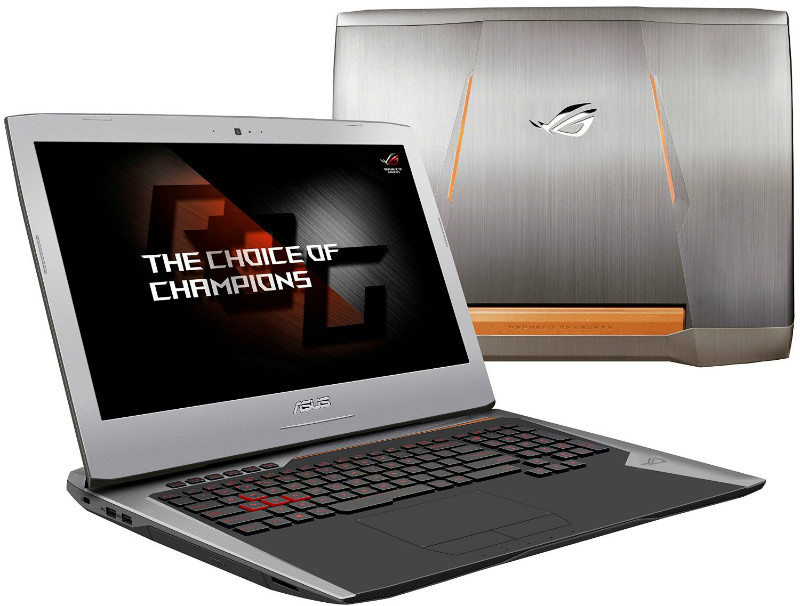 The ASUS ROG G752 is one powerful computer. You can pick either a GTX 965M, 970M, or a 980M, all a step up from the previous graphics cards mentioned. It is a big machine, with a brushed aluminum look on the outside. Open it up, and it offers a good keyboard with a slick red backlight behind it. The trackpad, however, is the big winner here, offering a lot of space to work with, something that's expected for a 17.3 in laptop. RAM and storage can also be configured, up to 64GB RAM and a 512 SSD + 1TB HDD, respectively. The laptop runs really cool and quiet, with ASUS's excellent cooling system being used. A really great feature that makes this laptop stand out from the crowd is its display. More specifically, it has G-Sync technology built in. This NVIDIA specific feature is usually found on high end monitors, and reduces screen tearing and synchronizes the GPU's frame rate output and the display's refresh rate. In simple terms, you're going to get an remarkably fluid image with this screen. It also offers a standard 1080p resolution, as well as IPS technology that give excellent viewing angles. The laptop starts at around $1300 for the GTX 965 model. The downside is its weight and generally poor battery life. I generally don't like big laptops such as this one, but that's my personal preference of course.
MSI GS60 Ghost Pro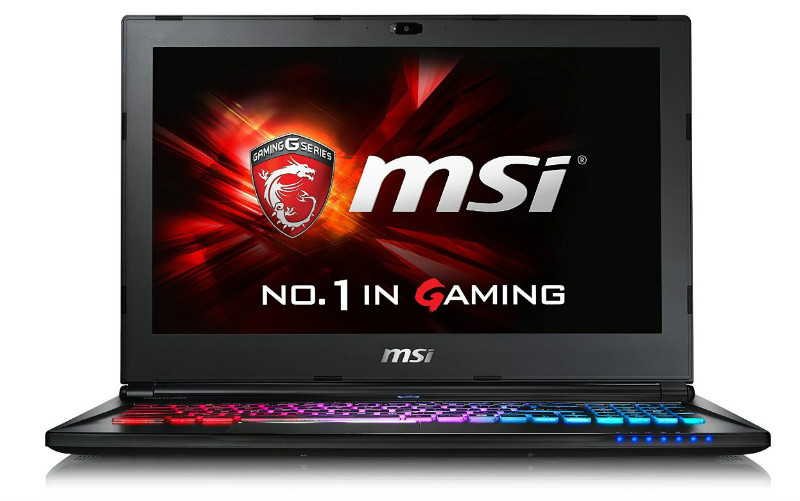 If your budget allows, the MSI GS60 Ghost Pro truly is the jack of all trades. Offering a fantastic look and incredible specs, it truly is the best of both worlds. It has a sleek form factor, something that is not entirely common in the realm of gaming laptops. The brushed aluminum makes the laptop look expensive, making it stand out from the crowd. What's even more eye catching is MSI's backlit keyboard, which has support to change it to whatever color you want. You could make it a solid color or go with a multitude of different hues, the choice is yours. Disregarding the backlight of the keyboard, it offers a fantastic typing experience. The keys are nicely spaced out and offer a slightly rough, tactile feel. The trackpad also works well, offering easy manipulation through multi-touch gestures. As for the specs, it offers a 6th generation i7, which is the usual on gaming laptops, as well as 16GB of DDR4 RAM. It offers a GTX 970, just like the previous machine. It also includes a 128GB SSD in addition to a 1TB HDD, offering a great balance of both to achieve high storage capacities as well as speed. The screen is clear and crisp with wide viewing angles, offering a 1080p resolution. The speakers in the laptop also sound great, which is something that is hard to find in a laptop. The only real downside to this laptop is the weak battery life. So, if you're into carrying around your laptop with you for hours without a charger, you might want to consider something else. The price is also pretty hefty, starting at around $1700.
Best gaming laptops If the Price is no option ($2000+) – Alienware 17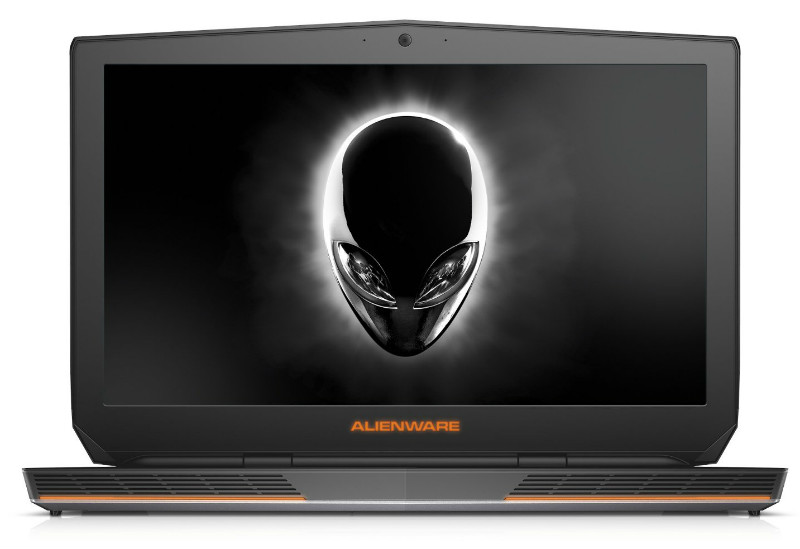 This is the big leagues now. With a ridiculous GTX 980M with 4GB of GDDR5, a 4K 17.3 inch screen, a 1TB HDD with 256GB of SSD storage, and an i7, this laptop is without a doubt one of the most powerful on the market. The display, as mentioned before, offers an incredible 4K resolution for games, offering a fantastic color and brightness range. However, don't expect to run games on high settings and 4K. Alienware also has an option "graphics amplifier" accessory for when you want more power, a great choice for when you want to play more demanding games down the road. The keyboard is great, and the touchpad also offers a lot of room as well as a smooth touch feeling. It also has multi-touch gestures for navigation, as all laptops should at this price point. The battery life is also decent, expect about 6-7 hours while doing regular tasks (browsing web, listening to music). However, the speakers in this laptop are not the best, as it lacks a punch and in general feels a bit washed out. It also has some heat issues, with the cooling system not being good as ASUS's solution. Overall, this laptop is nothing short incredible. f you got the budget, you won't be disappointed in this one.
ORIGIN EON15-X
This laptop offers a ton of customizability options from ORIGIN PC's website, so you can put exactly what you want in it. Offering a whole bunch of options such as a GTX 980M and 64GB of RAM, you can tailor the laptop's specs so it fits your requirements. While the laptop has a plastic case, it does offer a great keyboard and trackpad. The laptop runs cool, which is surprising for a product that promises desktop level performance. However, the downside to this laptop is its hefty price tag. The laptop starts at around $1600, but with a 980M the price goes up to around $1900. Once again, if your budget allows, you can customize this machine to be the absolute best on the market.
Laptops are largely dictated by your budget and what kind of form factor you are looking for. If you want a powerful computer but don't mind the extra weight, there are many options in this guide for you to consider. If it's the other way around, there are options for that preference as well. Regardless of personal preference, the laptops featured in this guide can run today's modern games without problems, with settings ranging from medium/high to ultra.