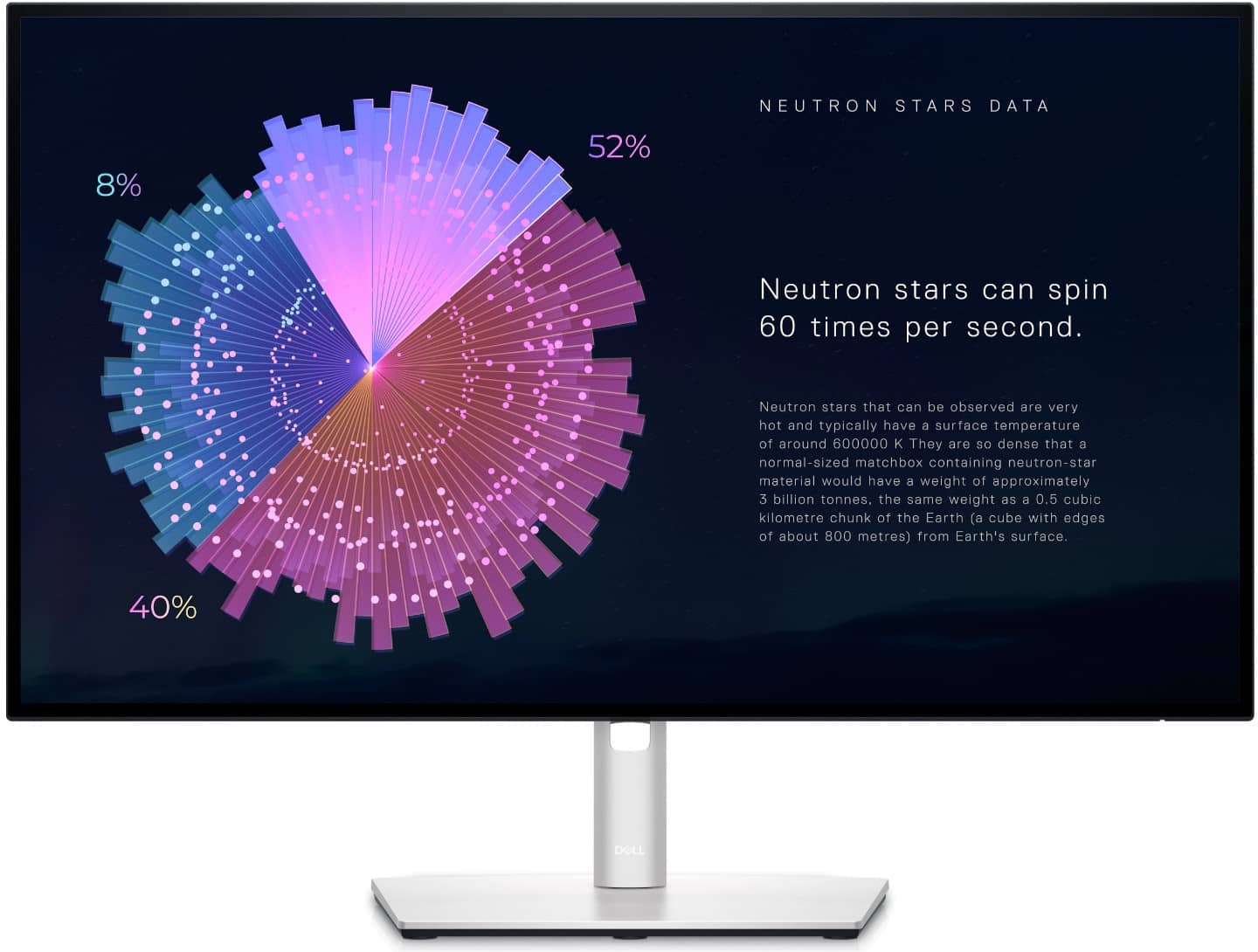 The Dell U2722DE offers full functionality and reliable performance for those who want an investment for business or work from home use. It's pricey for a 1440p monitor, but Dell promises to make it worthwhile by adding excellent image quality and plenty of features with the device. Let's check out if the Dell U2722DE is worth your hard-earned cash.

Dell U2722DE Specifications
Screen Size: 27 Inches
Resolution: 2560 x 1440 QHD
Aspect Ratio: 16:9
Panel Technology: In-Plane Switching (IPS)
Refresh Rate: 60Hz
Response Time: 5ms (Fast)
Contrast Ratio: 1000:1 (Static)
Brightness: 350 cd/m²
Stand: Height – Yes
Stand: Tilt – Yes
Stand: Swivel – Yes
Stand: Pivot – Yes
VESA Compatibility: Yes 100 x 100
Connectivity: DisplayPort 1.4 x 1, DP Out x 1, HDMI 1.4 x 1, USB 3.2 x 4, USB-C 3.2 (PD90W) x 1, USB-C 3.2 (PD15W) x 1, RJ45 x 1, 3.5mm Jack x 1
Dimensions with Stand (WxHxD): 24.07" x 21.07" x 7.28"
Weight 10.54 lbs

Design and Features
The Dell U2722DE employs the same aesthetic formula, but its noticeably sleeker and more refined compared to its predecessors. It has a dominant matte silver finish with some matte black on the bezels and the base. The display is bezel-free, so users are only left with very thin inner borders that are barely noticeable when it's in use.
One of the improvements with newer Dell monitors like the Dell U2722DE is its slimmer dimensions and lightweight form factors. This model only needs 7.28 inches of depth, plus it weighs under 11 pounds so it's quite easy to place or move around. It's going to be easy to fit this into most workstations or corners since the upright is planted towards the rear of the base.
Build quality was not sacrificed to meet the Dell U2722DE's modest silhouette and measurements. The plastic panels feel reasonably sturdy and reinforced, so there is no flexing on any of its parts even if it's mostly made of plastic. The stand has a firm grip on your view angle and it doesn't let the screen wobble during normal use.
The Dell U2722DE includes an OSD joystick to help with your personal tweaks or switching between the monitor's presets. It also works with the Dell Display Manager app, so users can further maximize what this model has to offer. Frankly, most won't need more beyond that such as remotes, so the monitor is already quite user-friendly even for beginners.
The stand included with the Dell U2722DE offers tilt, swivel, pivot, and height adjustments, so it's easy to get a comfortable angle. It also looks good and it doesn't take up a lot of space unlike the overdesigned ones used on competitors. You can swap it out with a VESA mount, but it's mostly unnecessary unless your space is limited or if you have multiple displays.

Connectivity is fantastic on the Dell U2722DE since it brings just about every connector you will need for daily use. The monitor includes DisplayPort 1.4 and HDMI 1.4 for video, but it also has a 90-watt USB-C port for laptops like the MacBook Pro. The second USB-C slot only provides 15 watts, so it's better delegated for smaller devices like tablets.
You also get a complement of four USB 3.2 type-A connectors for accessories and an RJ45 LAN port for network management. You also get a DP Out connector for daisy-chaining which was kind of exotic back in the day, but it's currently a must-have for multitasking and productivity setups. It's an all-in-one monitor judging from these specs, but it's also designed to work in tandem with another display to speed up your process.
There is a 3.5mm jack for headphones, but the monitor doesn't have built-in speakers. We think that they should be included since the Dell U2722DE's intended usage will get the most use out of them. We won't dismiss it as a deal-breaker most of the time, but we'd like to get the most out of this monitor considering its higher price point.
Display and Performance
The Dell U2722DE sports a 27-inch IPS panel with a 2560 x 1440 resolution, a 60Hz refresh rate, and a 5ms response time. The backlight has a 350 cd/m2 maximum, while the contrast ratio is listed at 1000:1 like most IPS panels. This model doesn't advertise entertainment grade specs like HDR, but it's designed as a convenience monitor with excellent image quality.
27-inch 1440p screens are perfect for productivity since they are an upgrade over the usual 1080p displays at the office with sharper images and more space. The increase in pixel density will make some objects look smaller, but legibility doesn't suffer like some 4K display variants. It's also great for gaming, but there will be a noticeable increase in GPU requirements for all games.
The Dell U2722DE renders more than 100% of the sRGB gamut and around 96% DCI-P3 for stunning colors and vibrancy. Default accuracy is great since the screen had a dE average of only 1.35 which is excellent when compared to its predecessor, the U2721DE. It looks like Dell pre-calibrated this monitor, but do take note that results vary between every unit.
Calibrating the Dell U2722DE improved its dE average to an impressive 0.57 which makes it a great choice for editing and color-grading. Couple that with the wide gamut coverage and you get a very capable monitor for professional use. However, you will need a colorimeter to achieve this since not every panel out there will be equal.
The Dell U2722DE doesn't meet its brightness specification since it only managed to produce 316 cd/m2 at 100%. Its contrast ratio hit as much as 1154:1 at 60% brightness which is great for IPS but still incapable of producing deep blacks like VA panels. This won't be a deal-breaker for some since it's natural for IPS panels while calibrated monitors only usually use 120 cd/m2 for professional use.
Panel uniformity for the Dell U2722DE was great as well since there were no backlight leaks or considerable clouding issues. Some deviances can be seen in dark scenes, but they are otherwise unnoticeable. However, take note that this aspect also varies between every unit, so there are worse ones out there.
The Dell U2722DE has a decent pixel response time even if it's limited to 60Hz and was not designed for gaming. Most games will be safe from blurring and ghosting, but fast-paced titles like Fortnite might show some persistence and halos on objects. We recommend using the Fast setting of its overdrive to get the most out of it for after-hours enjoyment.
The Dell U2722DE doesn't support Adaptive Sync, so FreeSync and G-Sync Compatible mode don't work on it. That's fine for most uses since it's a business-use monitor, but we know many would benefit from VRR since there are plenty of users who also play games. Input lag sits at 9ms at 60Hz, so there is no need to worry about delays during use.
Thoughts on the Dell U2722DE
The Dell U2722DE is an excellent choice if you want a monitor that offers a fantastic IPS panel with plenty of features for convenience. It's a well-designed display with tons of connectivity options that are highlighted by the 90-watt USB-C port. Image quality is great by default and when it's calibrated, although it is still prone to the weaknesses of IPS panel tech.
The only considerable downside of the Dell U2722DE is its high price which pays for all the extra features. Most won't be willing to shell out more than $500 for a monitor, but you have to pay to play if you want best-in-class connectivity and performance. It's a fantastic monitor, but you have to overspend to get what it has to offer.
Pros:
Fantastic Gamut Coverage
Great Default and Calibrated Accuracy
Plenty of Features with 90-Watt USB-C for Docking
Attractive and Functional Design
Cons:
Expensive
No Speakers at High Price Point
No Adaptive-Sync
About the Author: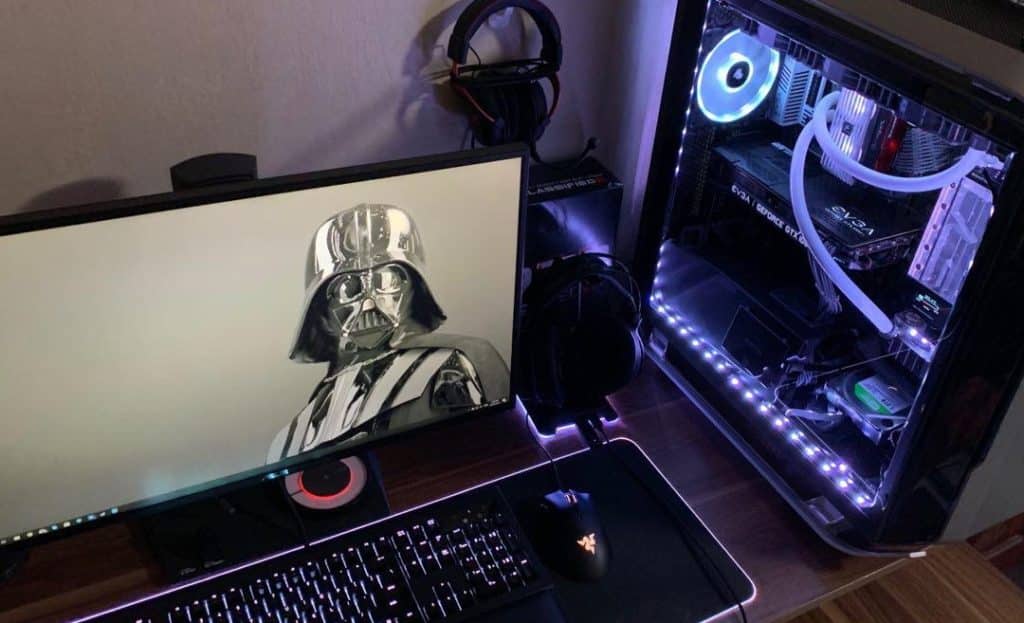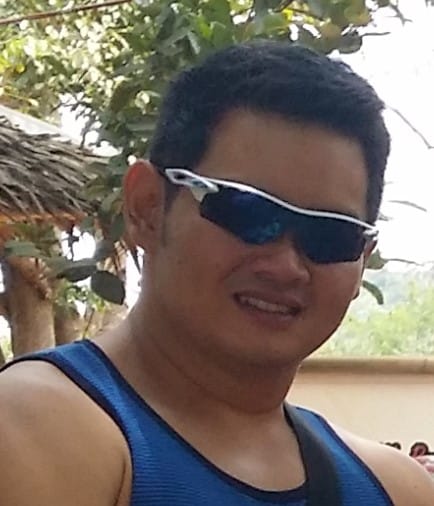 Paolo is a gaming veteran since the golden days of Doom and Warcraft and has been building gaming systems for family, friends, and colleagues since junior high. High-performance monitors are one of his fixations and he believes that it's every citizen's right to enjoy one. He has gone through several pieces of hardware in pursuit of every bit of performance gain, much to the dismay of his wallet. He now works with Monitornerds to scrutinize the latest gear to create reviews that accentuate the seldom explained aspects of a PC monitor.