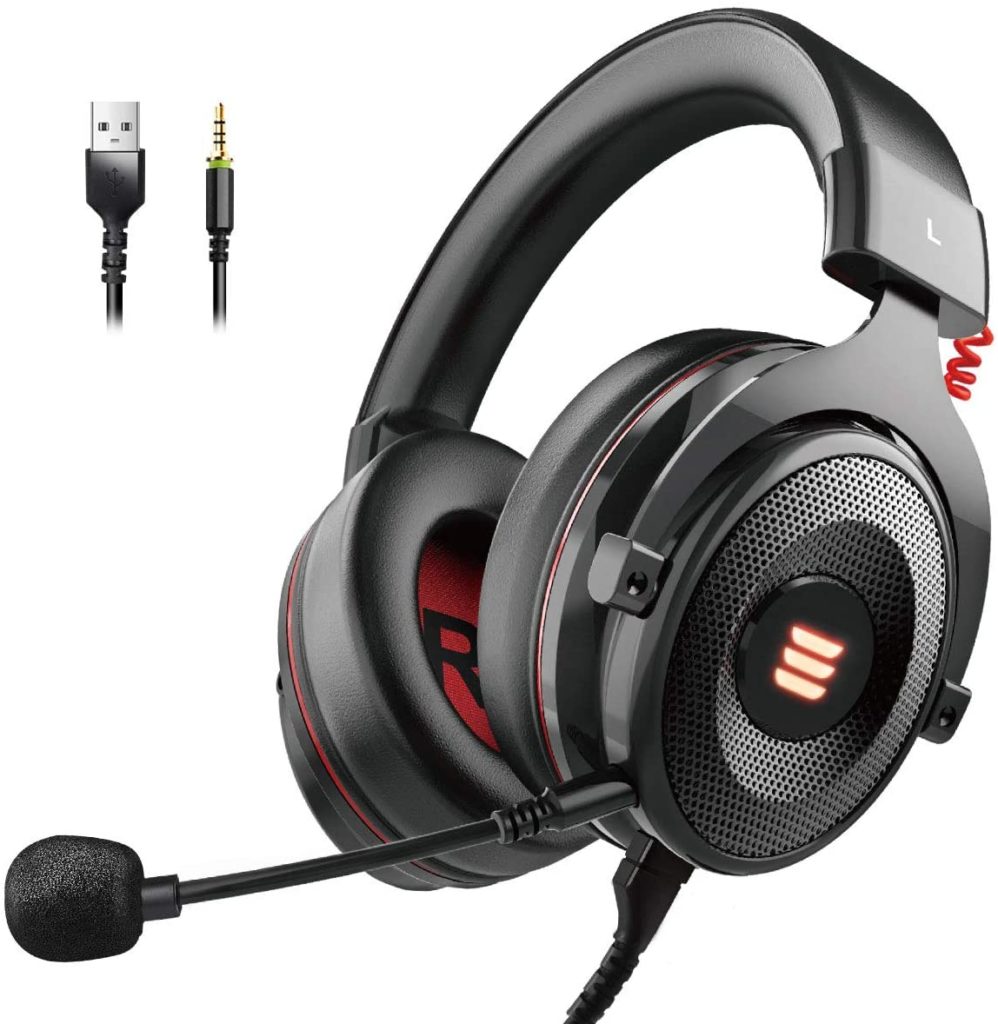 The EKSA E900 Pro is a wallet-friendly gaming headset that offers 7.1 surround for PC along with functionality for gaming consoles at a very low price. The pair is priced cheaper than most entry-level offerings, but it includes a myriad of accessories you will mostly find with the upper-tier models. The EKSA E900 Pro is a promising headset, but what kind of cut corners can we expect?
Design and Features
What we immediately liked about the EKSA E900 Pro is it doesn't use a gamer-centric aesthetic which often looks tacky, especially at this price range. The headset has a black finish with a few red accents with a design that is comparable to popular mainstream pairs like the Hyper X Cloud. The three-stripe logo on the cups also light up, but they only glow in red.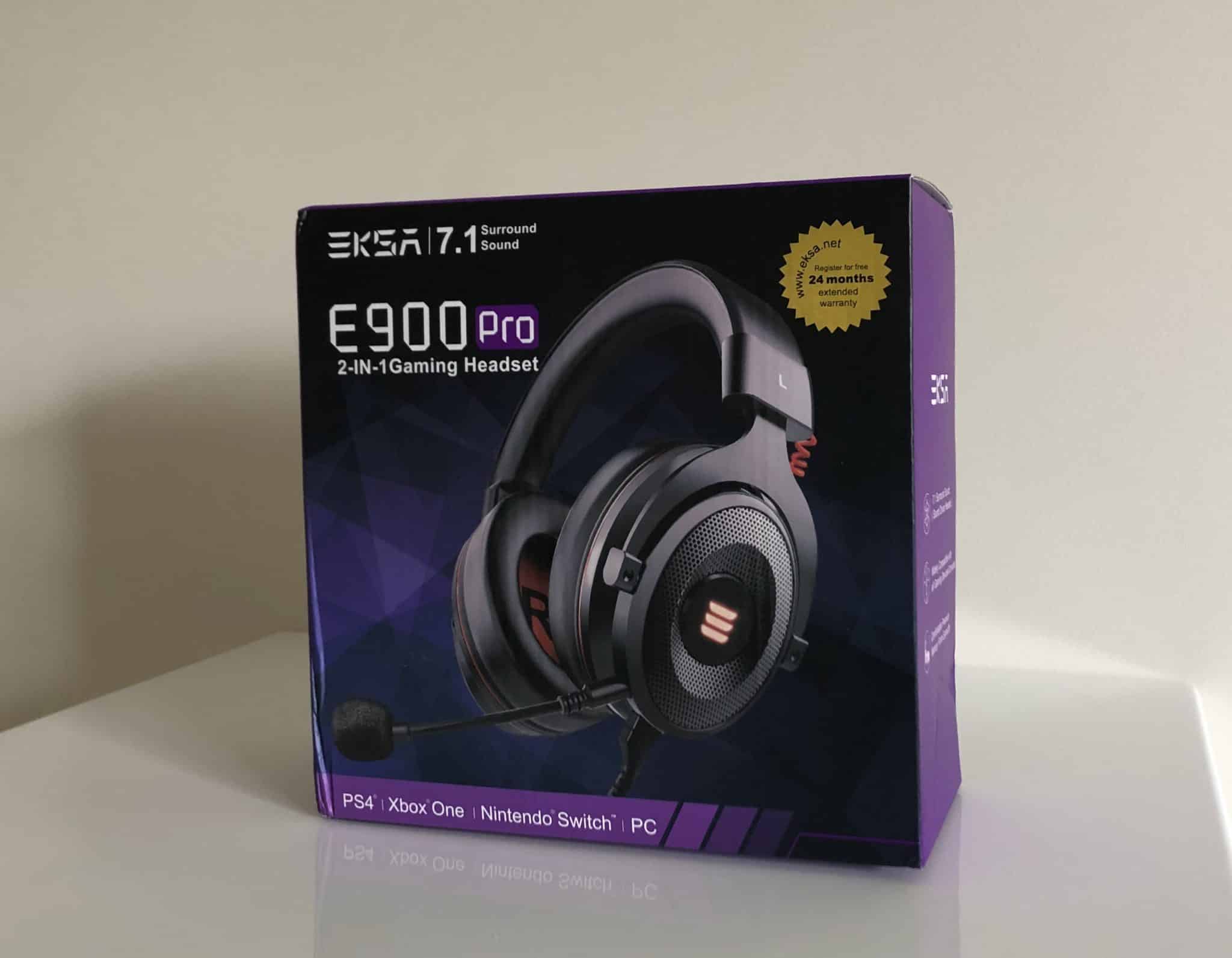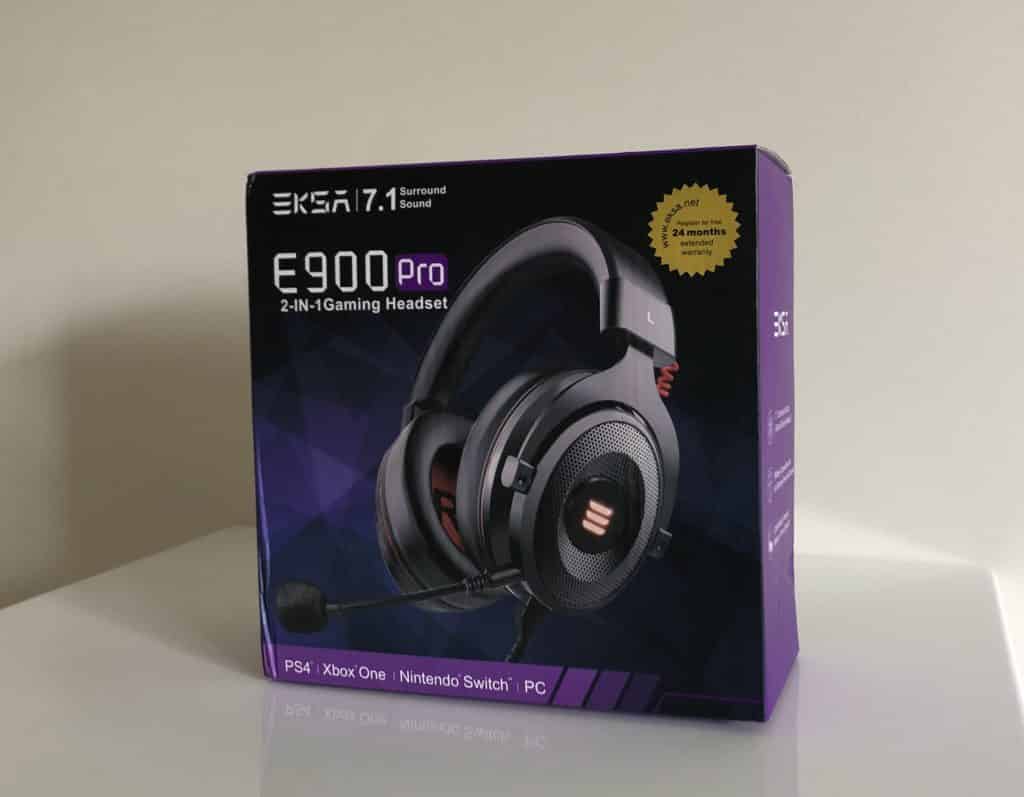 The EKSA E900 Pro also looks like just any other headphones out there, so you can wear it out in public without getting weird looks. Gaming headsets often appear too gaudy and space-aged, but that isn't the case with this model. It also doesn't look and feel cheap which is surprising for a $50 pair.
What you'll notice with the EKSA E900 Pro is it feels a bit too light for an over-ear headset. Some users might think that it's a bit flimsy, but its held together pretty-well by decent joints and decent build quality. This characteristic also makes it comfortable to wear for extended periods, especially since it doesn't clamp down too tight on your head.
The padding on the EKSA E900 Pro's cups and headband are sufficiently thick and soft to keep you comfortable. However, the earpads can get hot over time, but that's normal with over-the-ear headphones since they pretty much swallow your ears whole.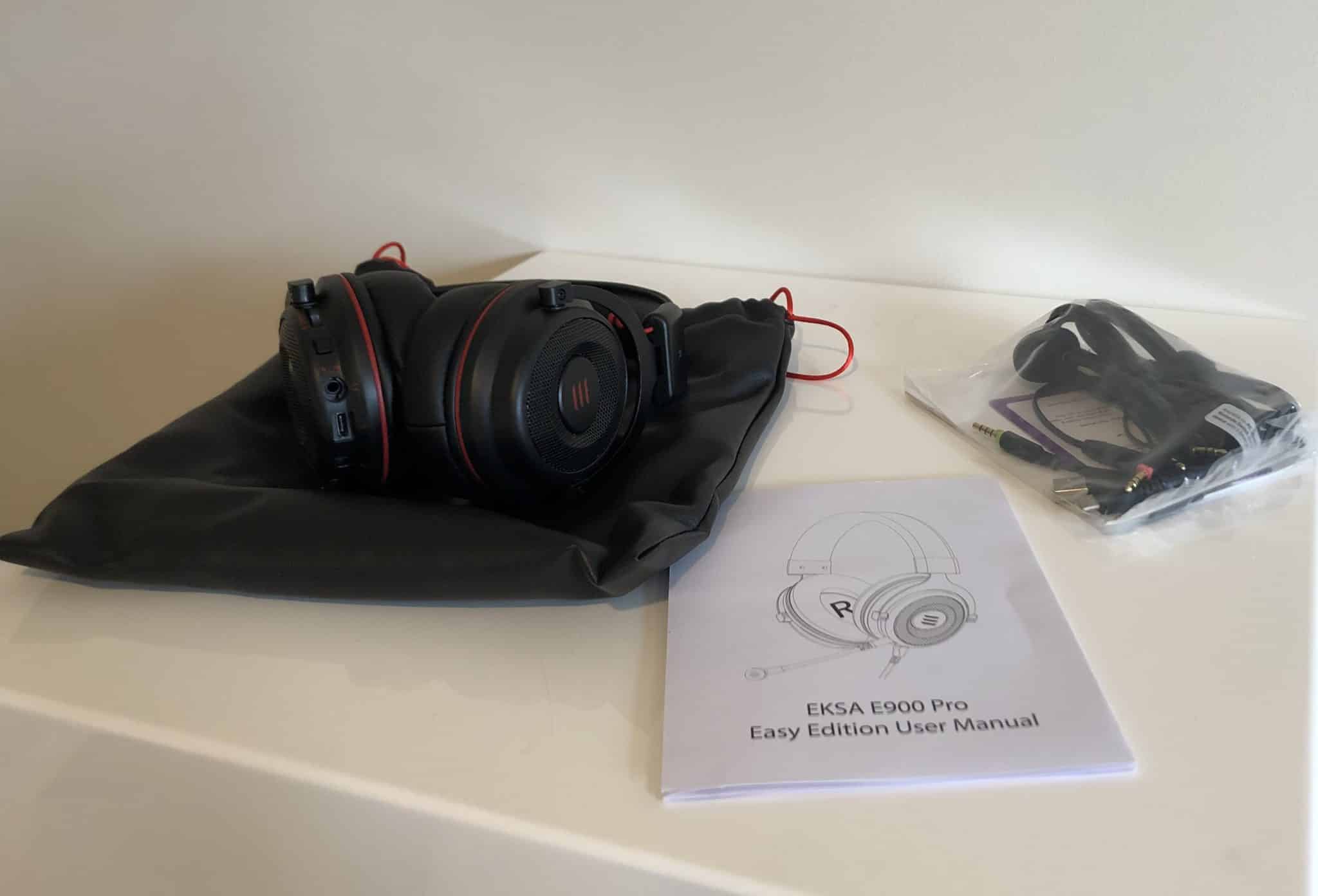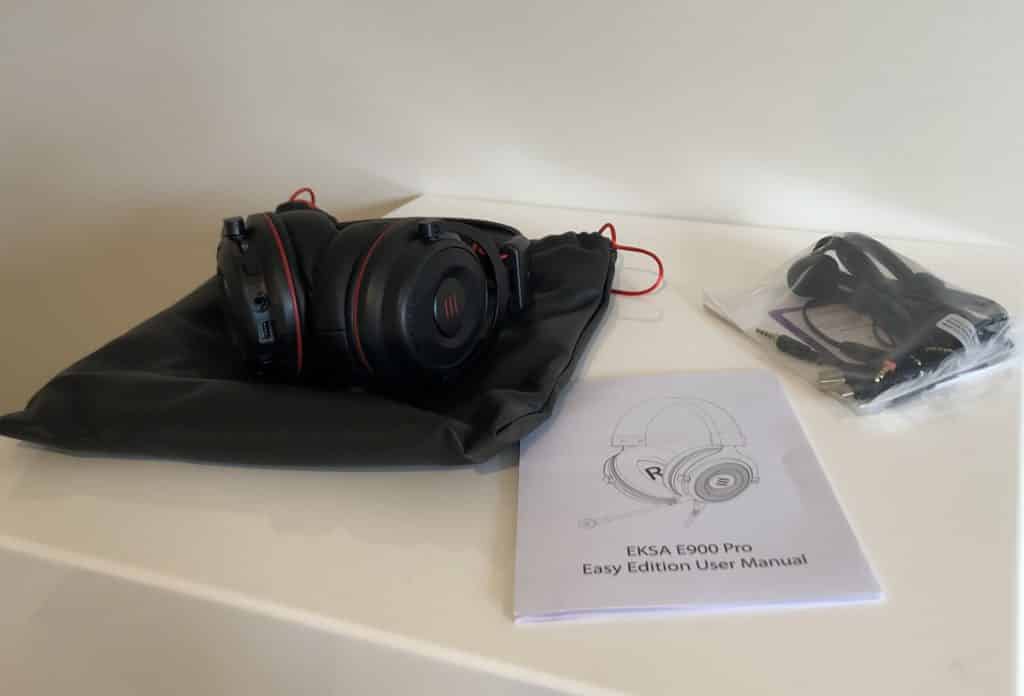 The EKSA E900 Pro's package offers a surprising amount of accessories for a budget headset. The box includes a leather pouch, a removable mic, and three types of cables for your convenience. The headset primarily uses the USB-A to USB-C device for PC, but the 3.5mm cable and the 2 source cables can also be used at the expense of the 7.1 surround feature.
We can't stress enough the importance of a dedicated mute button for gaming headsets, especially for E-Sports gamers and streamers. Pressing it to cut out the sound is faster than having to do it in Windows, and you don't have to fumble around for it like with in-line controls. It's the same with the volume wheel since most of the time you have to access the main volume controls which can take a few clicks.
Another thing we like about the EKSA E900 Pro is it has all of its controls on one of the ear cups. You will find a volume wheel, a very handy mute button, and the ports for the mic, USB-C, and the 3.5mm jack which has a twist-lock feature. One complaint we have for this device is its scroll wheel feels a bit rough, but that's minor and forgivable for a value headset that has a lot to offer.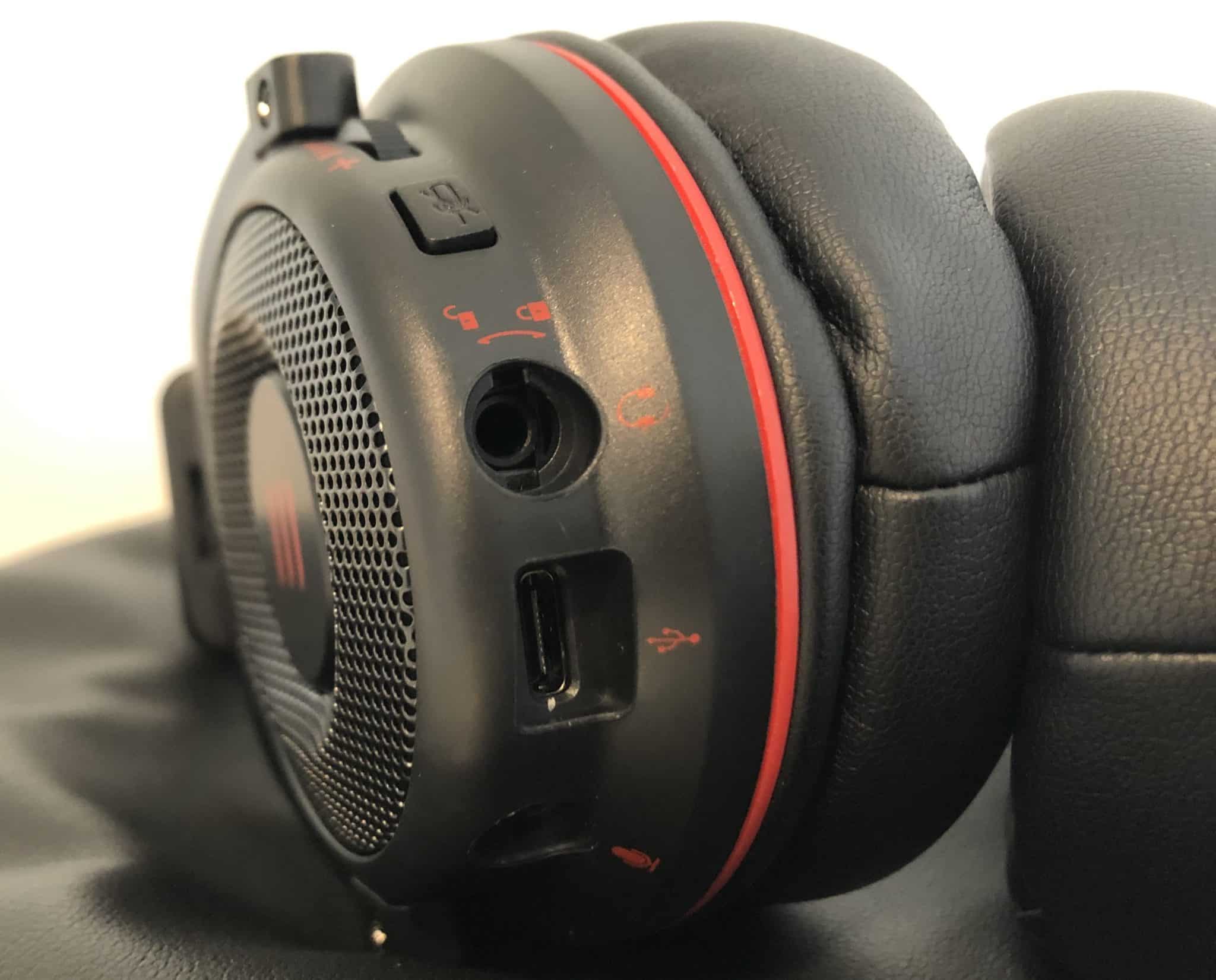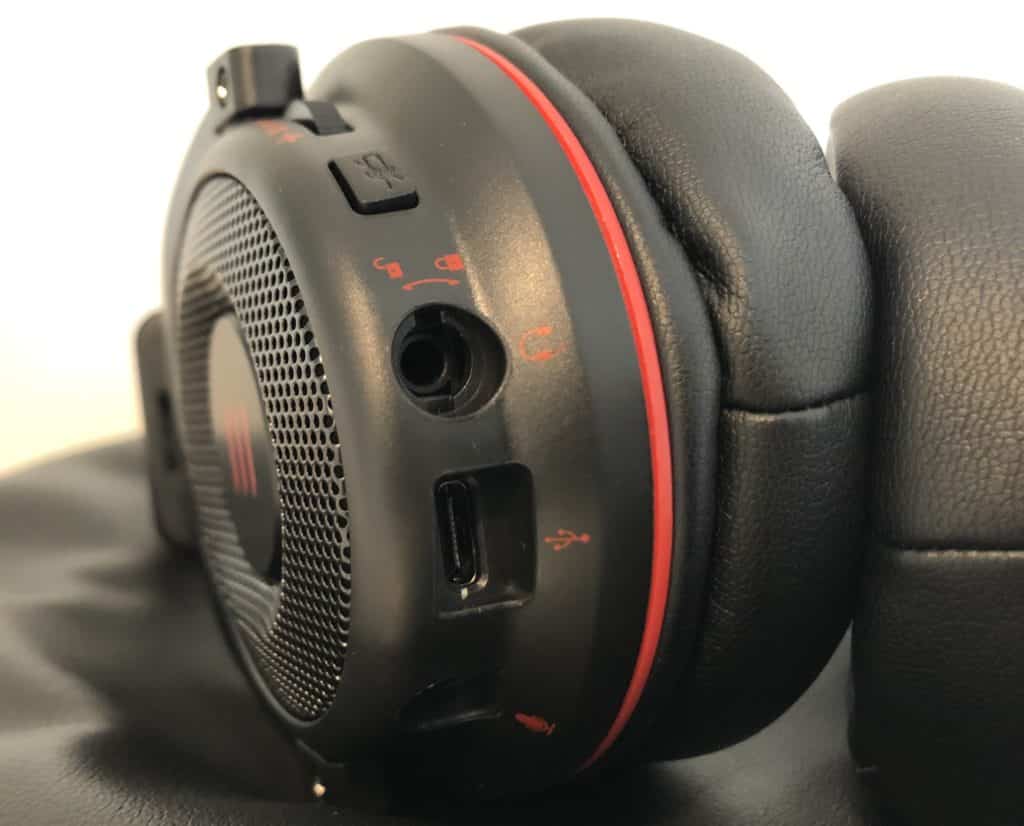 The EKSA E900 Pro is a multi-platform headset thanks to its suite of cables which can handle almost every device out there minus those that require wireless connectivity. The USB-C to USB-A is required for PC and 7.1 surround, but you can also use the 3.5mm jack. However, you need to use the source cable which has a split connection for mic inputs and headphone outputs that go into your sound card for the mic to work.
The EKSA E900 Pro also supports mobile devices and gaming consoles like the PS4, Xbox One, and Switch. However, only the PC can make use of the 7.1 feature since it needs the USB connection and a separate driver to function. The latter offers four presets, but we disliked that it's a bit clunky, difficult to find, and it wrongfully triggered our PC's Windows Defender.
Performance
The EKSA E900 Pro offers good sound quality for gaming with enough clarity to correctly convey a game's score and effects. It doesn't offer high-end or audiophile quality, but it can get you through most titles and make you forget that it sits under the $50 bracket. The 7.1 feature is a big bonus if you can get it to work right, although the headset works great in stereo as well.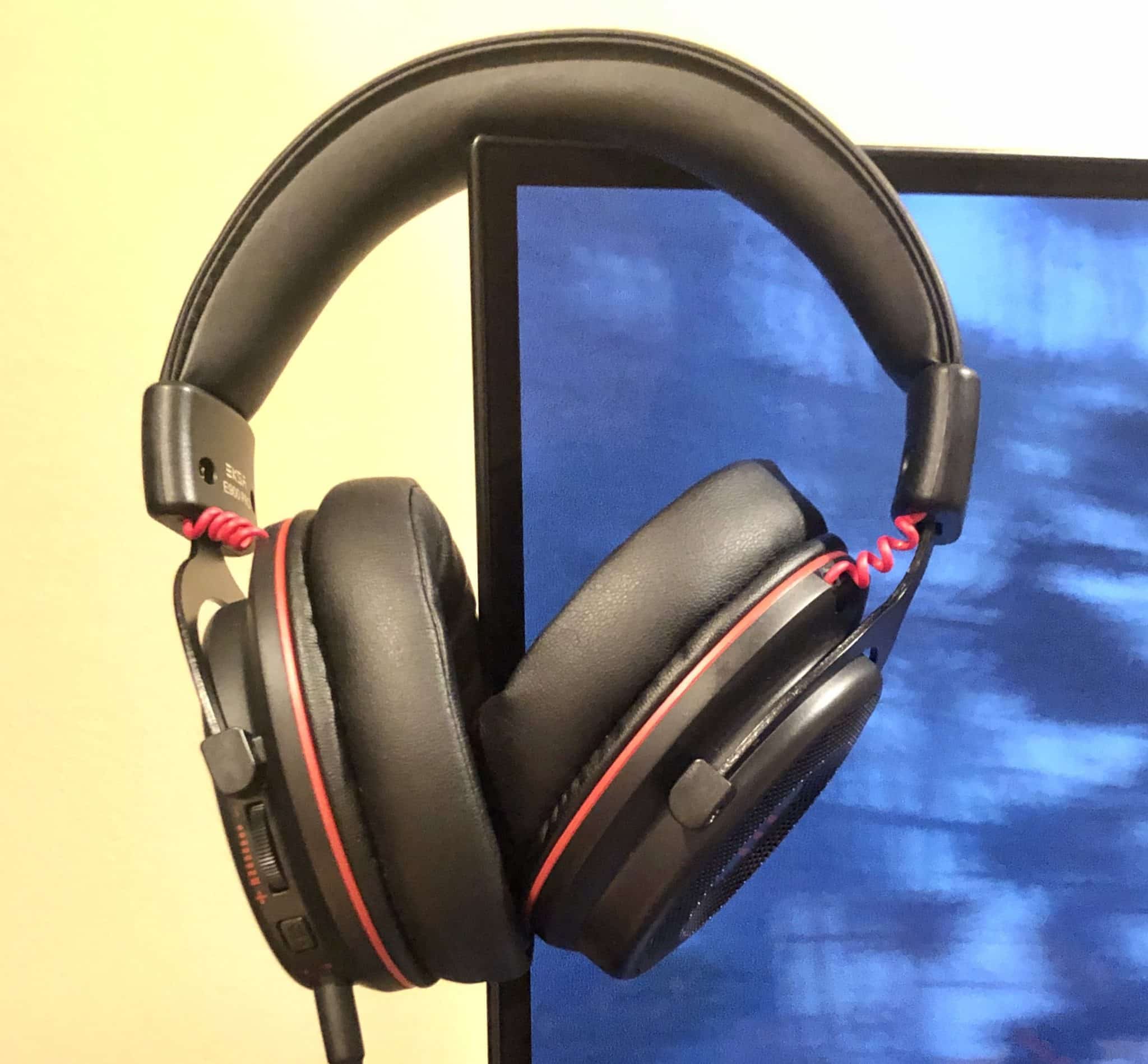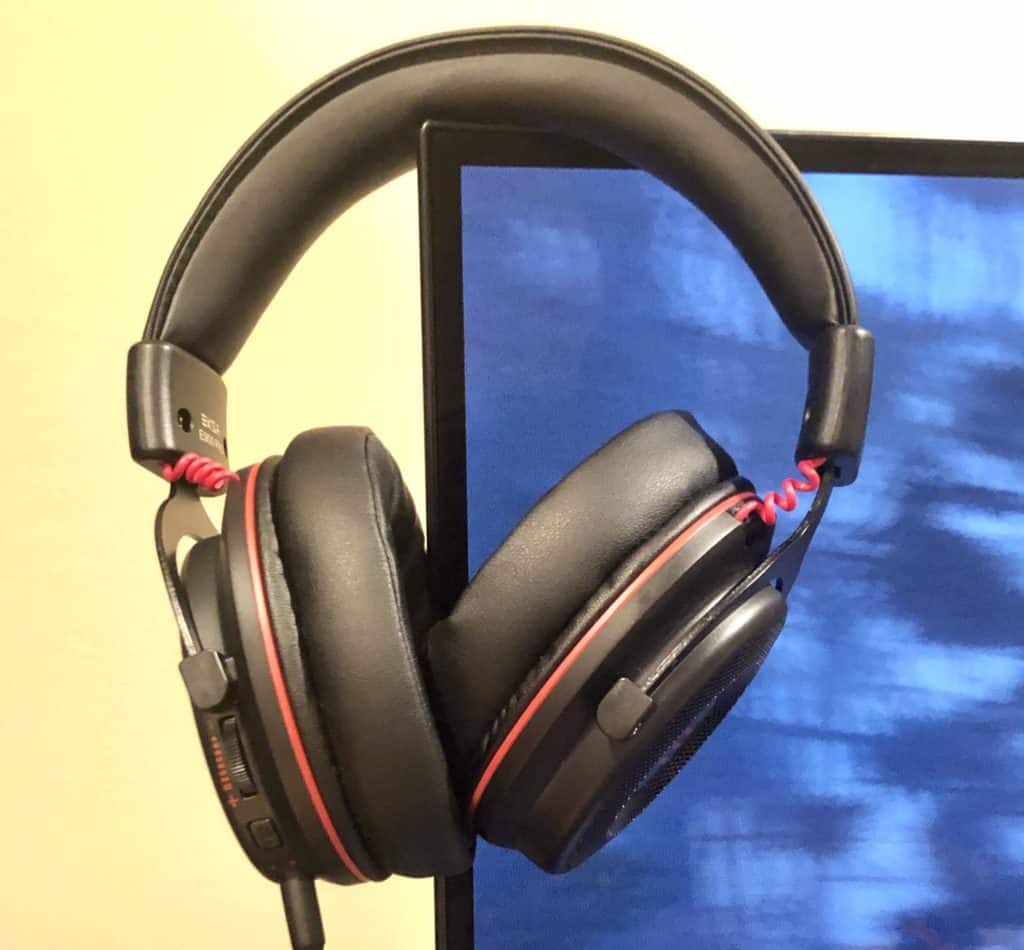 It is also worth noting that the EKSA E900 Pro can get really loud to the point of sounding like small speakers when you don't have it on your head. However, the sound distorts at very high-levels, especially vocals along with some mids and highs. We recommend limiting it to around 60% max volume for a more balanced sound signature.
The EKSA E900 Pro is just like any other gaming headset, so its sound signature is biased towards bass which is great for action-packed titles. It will start to sound muddy at high volume levels, so again, we recommend a more ear-friendly setting for your appreciation and hearing safety. There are times when the lows can drown out the highs, but faint sounds like footsteps or doors opening are still very audible.
The driver for the EKSA E900 Pro is a bit tricky since it triggers Windows Defender, but it does wonders to maximize the pair's capabilities. The 7.1 feature called 3D mode works as advertised with comparable performance with most 7.1 emulations we've experienced. You can also manually tune the E900 Pro by selecting between the presets, but we'll leave that up to you since its quite subjective.
And again, the EKSA E900 Pro's 7.1 feature is limited to PC since you need the aforementioned driver and a USB connection to make it work. Consoles have to make do with stereo sound, but frankly, you don't lose a lot doing that. You can't tweak the equalizer as well, but the powerful bass and decent mids and highs of the pair are still there.
The lowest point of the EKSA E900 Pro would have to be its mic which is sufficiently clear, but quieter than most gaming headsets we've used. You might find yourself boosting your input levels often so your mates can hear you over your game's sounds. The boom's flexibility is crucial as well since you have to point it directly to your mouth to lessen this limitation.
Thoughts on the EKSA E900 Pro
The EKSA E900 Pro is a fantastic budget gaming headset that offers great sound that's rightfully tuned for gaming. The headset has a high-volume ceiling with plenty of bass but it also offers decent mids and highs. It also offers an array of accessories you would only normally find on premium offerings, boosting its value per dollar tremendously.
But like most gaming headsets, the EKSA E900 Pro cannot offer extreme clarity due to its bias towards the low range. The pair can get very loud at maximum volume levels, but the sound will start to become muddy with a distorted mid and low range. The pair also looks great and inconspicuous, but its lightweight design might make you feel or think that it's flimsy or fragile.
Pros:
Modest Design
Lightweight
Affordable
Great Gaming Sound Quality with Lots of Bass
Cons:
Muddy at High Volumes
Clunky Driver
About the Author: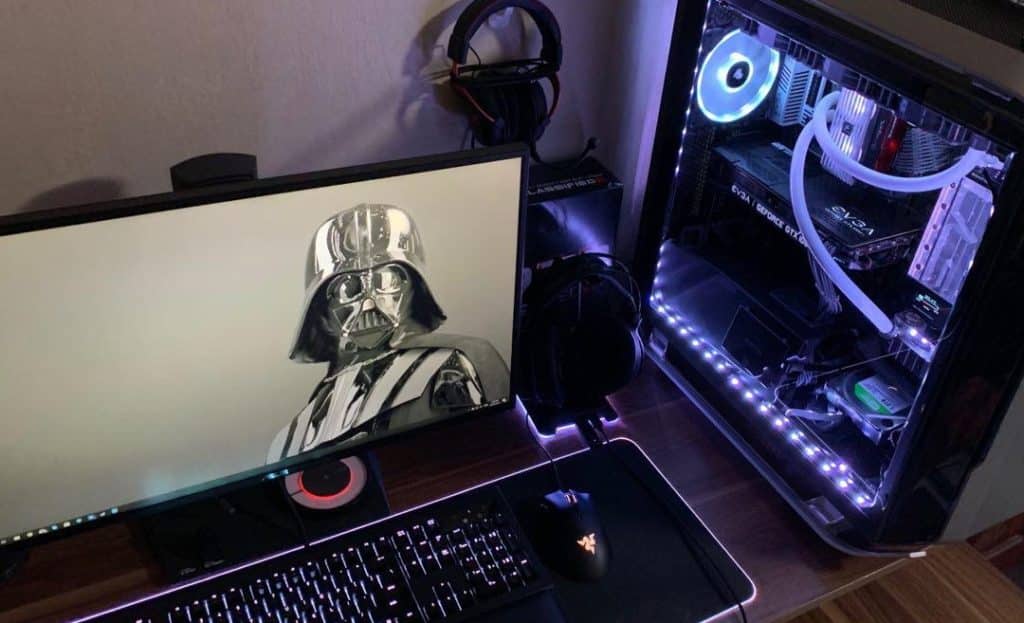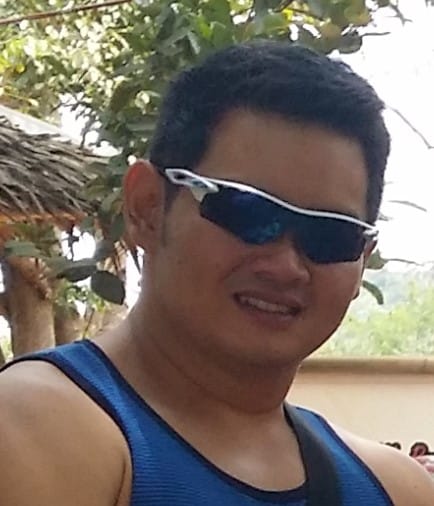 Paolo is a gaming veteran since the golden days of Doom and Warcraft and has been building gaming systems for family, friends, and colleagues since his junior high years. High-performance monitors are one of his fixations and he believes that it's every citizen's right to enjoy one. He has gone through several pieces of hardware in pursuit of every bit of performance gain, much to the dismay of his wallet. He now works with Monitornerds to scrutinize the latest gear to create reviews that accentuate the seldom explained aspects of a PC monitor.