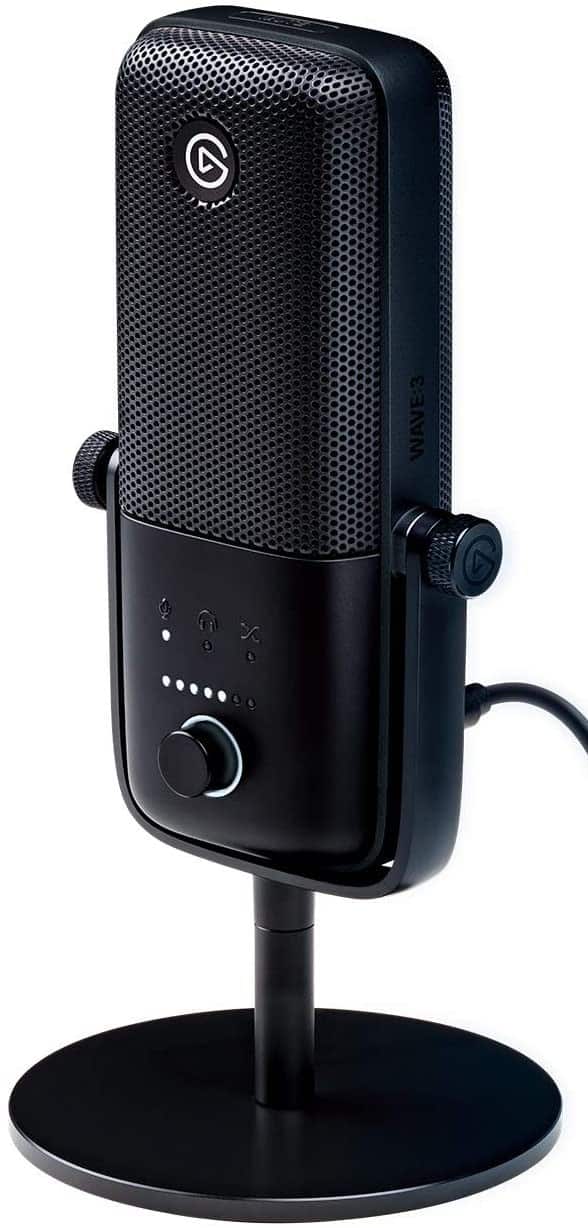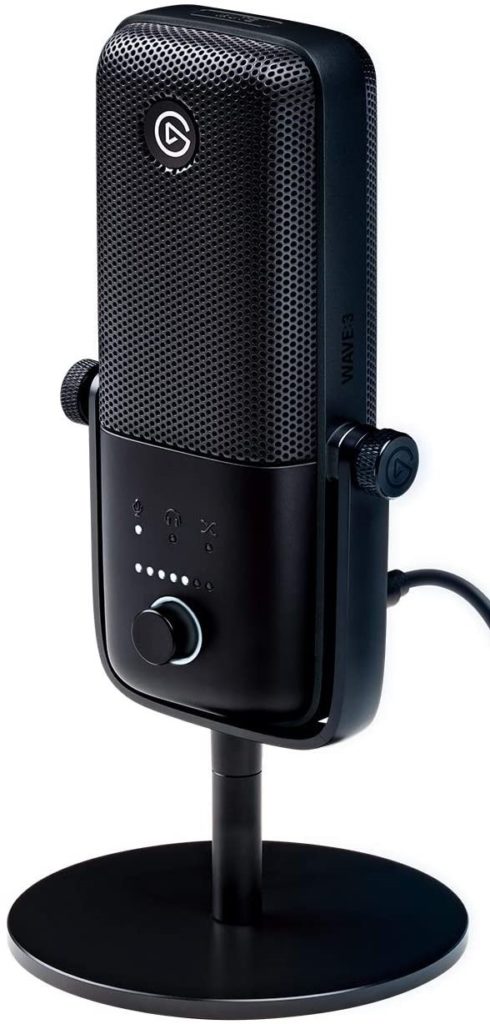 The Elgato Wave 3 is designed to provide good and clean sound for streaming and recording while being very convenient and easy to use. The device has a few tricks up its sleeve that removes the need for more hardware, plus it is one of the sexiest looking mics that are meant for gaming use. The Elgato Wave 3 is a bit pricier than similar models from other gaming brands, but let's find out why it's the best you can buy this year.
Design and Features
The Elgato Wave 3 isn't designed to look flashy or aggressive, enabling it to fit into a wider variety of setups and not just the full RGB rainbow builds. The matte black finish looks elegant, but we know many would love to have other color options such as white as well. the mic's body is shaped like a bar instead of the usual tube which, in our opinion, makes it look more high-end.
Build quality for the Elgato Wave 3 is solid, but that doesn't mean that it has an all-metal build. The chassis is exclusively plastic, while the grill covering the condenser mic is made of metal. Most would be skeptical about this design, but it also makes the mic one of the lightest USB mics around without sacrificing its reliability in regular use.
We don't recommend drop-testing the Elgato Wave 3, but its shape and overall weight of around 1.3 lbs makes it very portable. The capsule-shaped body makes it easy to slip the device into your bag's compartments, plus it won't noticeably add weight to your already heavy gear. We recommend this product for users who travel a lot, but it is also a capable option for dedicated audio recording and streaming setups.
We love the Elgato Wave 3's control layout composed of a multi-function gain knob that can control both headphone volumes and the audio mix between the pic and your PC. Pressing the knob switches the knob, so you don't have to flip to the app to manipulate the mic's functions. Another highlight is the capacitive touch button for muting the mic which is responsive and sensitive even with a light tap.
The volume and other functions have LEDs along the top of the knob is a nice touch that makes it easy to track your settings. The bottom row with seven lights let you know how much gain or volume you've set, while the three above it indicate what source you are adjusting. The knob also has a lit ring around it so you don't have to fumble around for it in the dark.
You also get a weighted stand with the Elgato Wave 3 that has a round base that holds the device in place reliably. the base also has a rubber pad at the bottom to help minimize vibrations which will affect your recording. the base doesn't take up much space and it locks into the mic's chassis securely via two thumbscrews at the tip of each prong.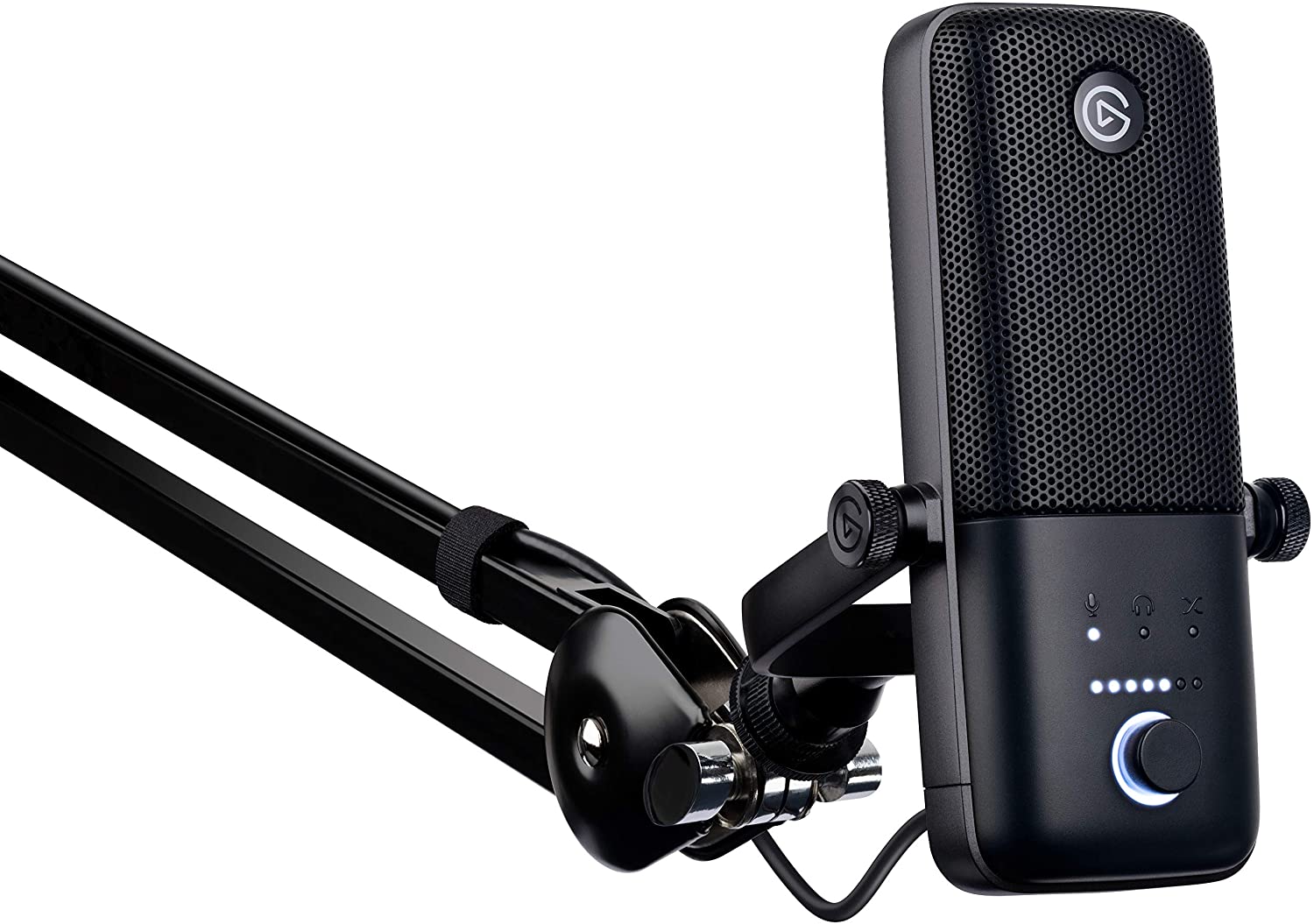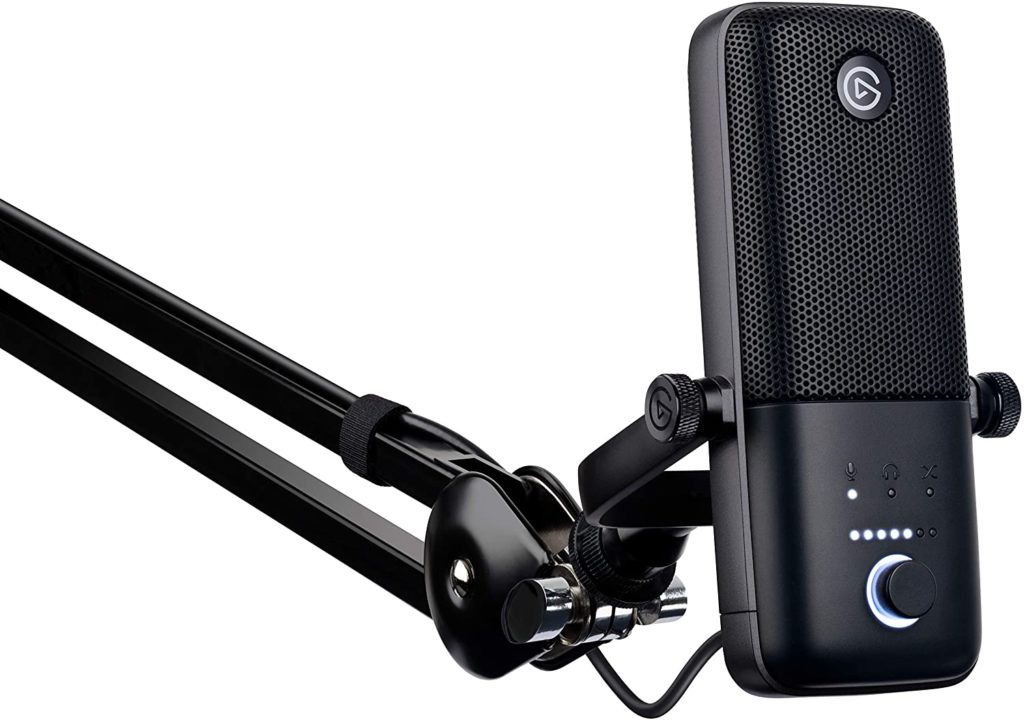 We also like that the Elgato Wave 3 already has a standard boom adapter included in the package. Elgato sells it separately as an accessory for this product, but even the cheapest booms available will be able to hold up the Wave 3 since its so lightweight. Streamers often prefer this setup since the mic will pick up less noise and vibrations from the keyboard, mouse, or even speakers.
Connectivity with the Elgato Wave 3 is simplified, so you only get a USB-C port for its output and a 3.5mm jack for monitoring with headphones. The package comes with a 6.5-feet USB-C to USB-A cable that connects it to your PC. Take note that you can't use XLR connections with this device, so it is limited for PC use only.
Performance
The Elgato Wave 3 is a condenser microphone that uses a cardioid polar pattern to ensure that it captures a wide sound frequency from multiple directions. The product is co-developed with Austrian company Lewitt that specializes in making mics for studios and live performances such as concerts. The maximum sample rate goes up to 85 kilohertz while a 24-bit of depth is supported for excellent clarity.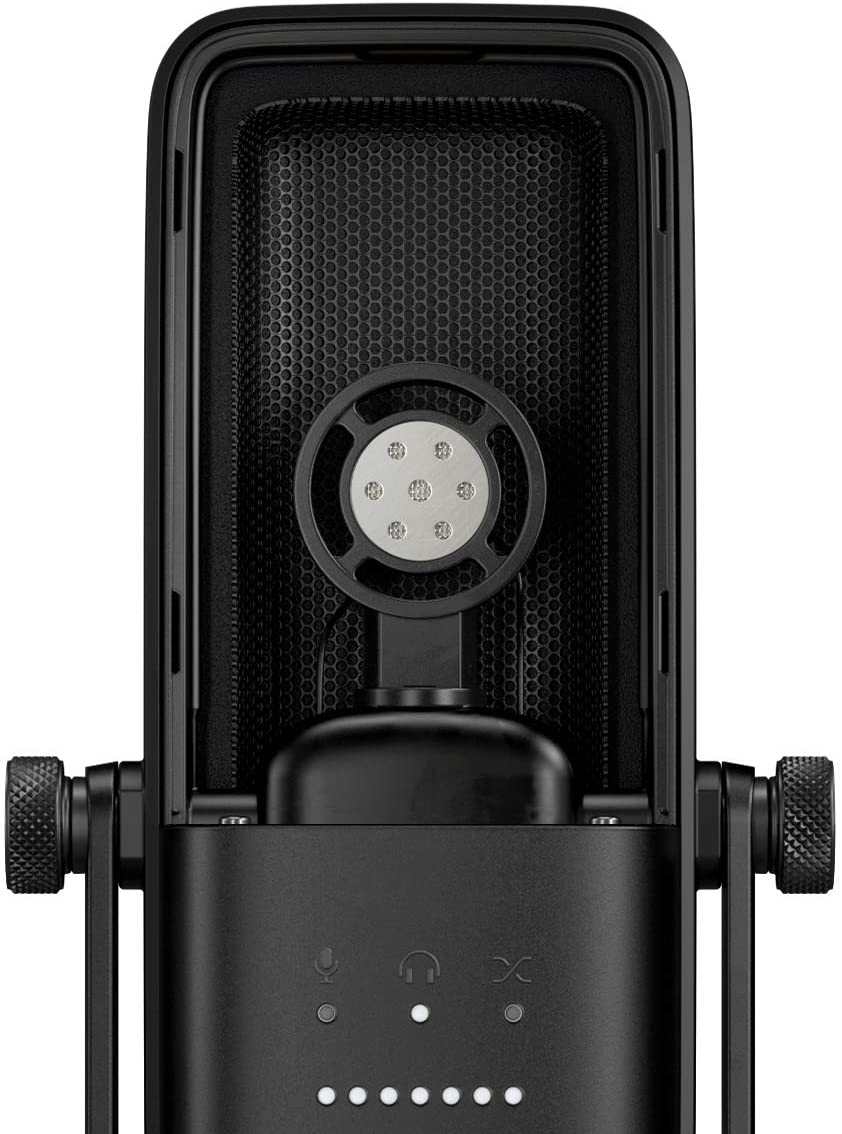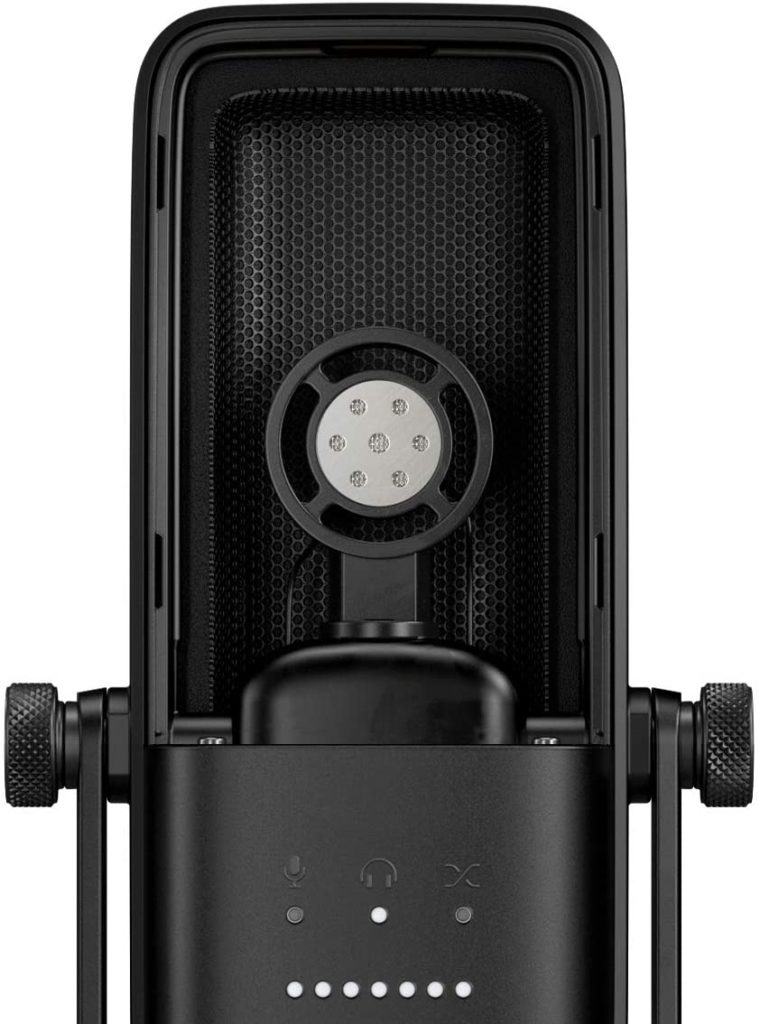 The condenser microphone in the Elgato Wave 3 also has a built-in internal pop filter that blocks out unwanted sounds and clicks. It's great that you don't have to slip a sleeve over the mic which ruins its looks while blocking out the mute button at the top.
The Elgato Wave 3 is very sensitive so it can pick up very minimal background noise such as the fans in your PC, your airconditioning, or even kids running around outside the room. Elgato recommends that you position your mouth at more or less six inches away, but the mic was able to detect and record from as far as 3 feet away. Adjusting the gain level is the key to excellent clarity and quality, and you don't have to turn it all the way up to be heard.
However, some users tend to get loud when a game gets too exciting or if, for example, someone drops a massive donation to his or her stream. Thankfully, the Elgato Wave 3 has a proprietary technology called Clipguard which limits the input to 115 decibels. The mic already filters your voice if its too loud so the output doesn't suffer from distortion due to loud sounds.
The Elgato Wave 3 also works in tandem with popular streaming software such as OBS, Audacity, and of course, Elgato's Stream Deck. The mic's software lets you mix in secondary audio from a game or a video, plus you can control up to eight other inputs your PC is connected to. Setup is easy as peas, so you will get the hang of the brand's ecosystem after a few uses.
Thoughts on the Elgato Wave 3
The Elgato Wave 3 is a fantastic USB microphone for 2020 since it incorporates useful and very easy to use features in a well-designed package. The cardioid condenser mic is clear as day and very sensitive, giving the user a wider array of setup options while improving their streaming audio or recordings. The device is supported by very capable software that eliminates the hassles of separate mixers or using multiple devices to get your desired audio mix.
The Elgato Wave 3 is a bit pricey at $159 compared to decent options like the Razer Seiren X or the Blue Yeti Nano which sit at the $100 price range. However, we think that the extra features and the incredible design of the Wave 3 are worth the price difference for serious streaming or even recording endeavors.
Pros:
Lots of Features
Intuitive Controls and Easy to Use Mute Button
USB-C
Excellent Array of Supporting Applications
Fantastic Recording Quality and Sensitivity
Cons:
About the Author: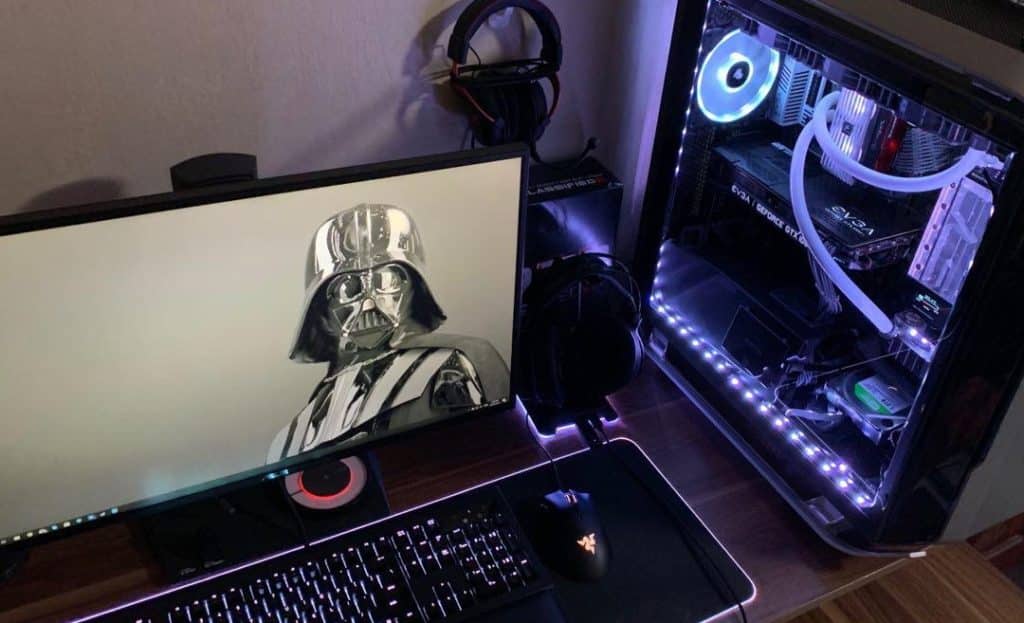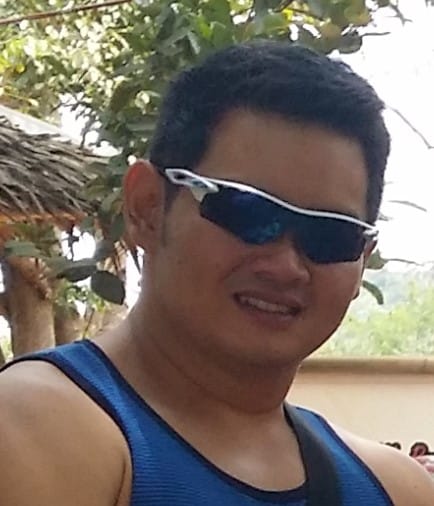 Paolo is a gaming veteran since the golden days of Doom and Warcraft and has been building gaming systems for family, friends, and colleagues since his junior high years. High-performance monitors are one of his fixations and he believes that it's every citizen's right to enjoy one. He has gone through several pieces of hardware in pursuit of every bit of performance gain, much to the dismay of his wallet. He now works with Monitornerds to scrutinize the latest gear to create reviews that accentuate the seldom explained aspects of a PC monitor.