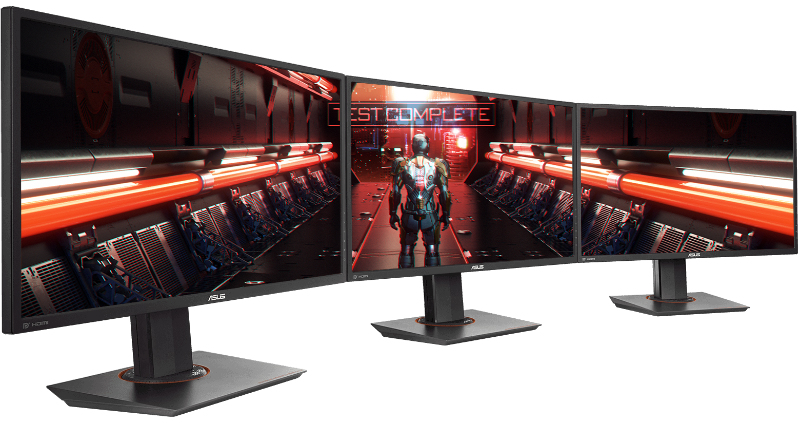 Your Gaming monitor and your graphics card work hand in hand to display your games on the screen. The graphics card renders the frames while your monitor displays them. Now, there are a lot of common misconceptions regarding the two. One of the most common misconceptions is that by just getting a high refresh rate monitor that you will benefit from it immediately. Well, it's not really that simple.
Your graphics card needs to be powerful enough to even render more than 60 frames per second. Even if you have a monitor with 200Hz refresh rate, it will all be for naught if your graphics card is only capable of producing 30 fps.
With that being said, there are a lot of factors that can affect your GPU's performance such as:
The resolution of your monitor
How graphically demanding your games are
Your in-game settings
If the card is overclocked
You will know your GPU's frames per second performance by using a third-party program like Fraps. There are also some games with an in-game frame counter to help you know if your graphics card is able to produce enough frames that your monitor's refresh rate can support.
I will go over the different factors so that you can better understand my point. The native resolution of the monitor is important because the higher it is, the more taxing it is going to be for the GPU since it has to render a lot of pixels.
Different games can also affect your GPU's performance. There are those titles that are highly optimized like all of Blizzard Entertainment's games while there are also others that are graphically demanding like Crysis, Witcher 3: Wild Hunt, just to name a few. How it affects your GPU depends on the game engine they're using as well as the textures and stuff like that.
The in-game settings affect your graphics card performance. The closer you are to its maximum values, the more demanding it will be on the GPU. There are some games that have preset options, for example, like Ultra or High settings (Ultra being the highest preset). Remember, the higher you go, the more GPU power it requires.
And lastly, overclocking the GPU can also affect its performance because the card will then run at higher speeds. Do note that when you overclock your card and you run a graphically demanding title, it will produce more heat. Make sure that the GPU has adequate cooling and that your case has ample room for good airflow.
Those factors affect the Graphics card's performance and if it is not able to deliver more frames, your high refresh rate monitor will be almost useless.
With that being said, how do you make the most out of your high refresh rate monitor? Here are some tips:
If you have a low or midrange card, it is best that you lower the graphical settings in the games you play. By lowering the graphical details, the less taxing it would be on the GPU, thus, it can render more frames. This is where you have to make a compromise: do you want to make the most out of your fast monitor or do you want more eye candy at the cost of slower performance?
Lower the resolution to 1080p (if you're using a monitor with a native resolution of 1440p). That is because the lower the resolution, the lesser the graphical load.
Overclocking really helps in terms of GPU performance. If you happen to miss just a few frames (if you have a 144Hz monitor and you only get to about 132 fps), then overclocking the GPU will help you reach the maximum refresh rate of your monitor.
Doing a multiple GPU setup can also improve performance but this will cost you more money as you have to buy another GPU.
So in conclusion, if you're going to get a high refresh rate monitor, you must first make sure that you have a powerful enough graphics card. Remember that both of them will work together so make sure that you not only look at the performance of the monitor but you also need to consider the performance of the GPU as well.