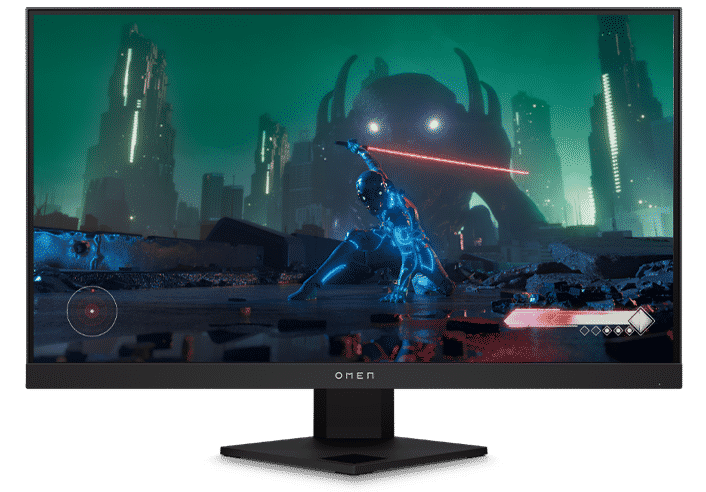 The HP Omen 25i is quite expensive for a 165Hz 1080p IPS monitor by today's standards, but it has a few tricks up its sleeve. It's one of the few monitors in its category that offers HDR plus all the essentials a gamer would want from a screen that's ideal for E-Sports use. The HP Omen 25i's price category is extra competitive with 240Hz 1080p or even 1440p variants, so let's see if it haves what it takes to come out at the top.

HP Omen 25i Specifications
Screen Size: 24 Inches
Resolution:1920 x 1080 FHD
Aspect Ratio: 16:9
Panel Technology: In-Plane Switching (IPS)
Refresh Rate: 165Hz
Response Time: 1ms
Contrast Ratio: 1000:1 (Static)
Brightness: 400 cd/m²
Speakers: Yes No
Stand: Height – No
Stand: Tilt – Yes
Stand: Swivel – No
Stand: Pivot – No
VESA Compatibility: Yes (100 x 100)
Connectivity: DisplayPort 1.4 x 1, HDMI 2.0 x 1, USB 3.2 x 3, 3.5mm Jack x 1
Dimensions (WxHxD): 21.95" x 15.3" x 9.20"
Weight: 11.6 lbs

Design and Features
The HP Omen 25i looks like an office display if it weren't for the Omen logo and the diamond-shaped base that distinguishes the gaming variants. The display has a matte black aesthetic all over, but it doesn't have the distinct red accents and patterns around. The display is bezel-free on three sides so the screen looks bigger than it truly is when measured.
Build quality for the HP Omen 25i is great due to its metal base and the overall premium nature of the product. It stands stable without any wobbling issues and its seams are perfectly matched without any gaps. Assembly is easy since everything snaps into place so you won't need tools to get it going.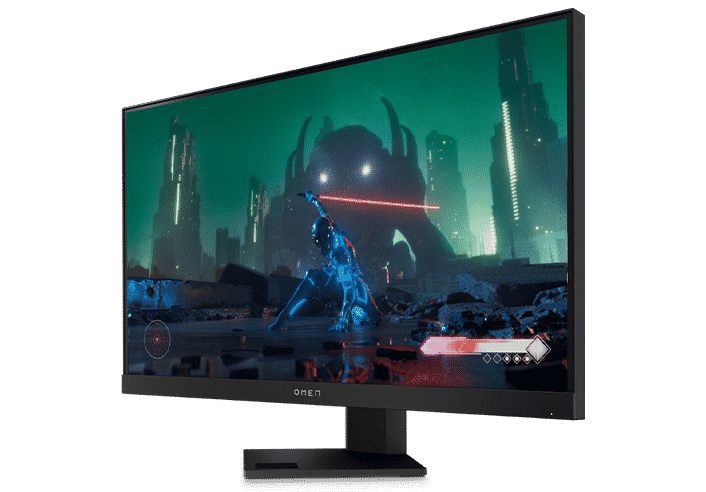 The HP Omen 25i is sleek and slim, but its awkwardly positioned base eats up more than 9 inches of depth on your desk. Thankfully, it's slim and flat, so it can be used as a platform for smaller peripherals like stream decks. It doesn't weigh a lot at 11.6 pounds so it isn't too heavy even if it has some metal parts.
We like that the HP Omen 25i includes an OSD joystick with a bigger knob than other offerings in the market. It's easy to reach and it enables convenient navigation of the OSD, so switching its features on or off will be a breeze. There is a dedicated power button beside it, but the key is quite small so you'll barely notice it.
The stand included with the HP Omen 25i is a letdown since it only offers tilt for ergonomics. Most would expect a flexible option that you wouldn't have to replace, especially at this price range. You can use VESA mounts with this model, but it's impractical considering how expensive it already is versus the competition.
The HP Omen 25i can accommodate your gaming PC and a secondary console like the PS5 with its DisplayPort 1.4 and HDMI 2.0 slots. There is also a trio of USB 3.2 ports for peripherals, but one of them needs to be connected to your PC for upstreaming data. There is also a 3.5mm jack for headphones, but we know users usually use the motherboard's slots for less noise or interference.
The HP Omen 25i doesn't have speakers, but that's okay since most gamers will prefer headphones anyway. Built-ins are now more popular since work from home usage is trending, plus it adds more value to the product for the consumer. It would better serve the product's end-users, but the exclusion is fair due to the original purpose of the product.
Display and Performance
The HP Omen 25i sports a 25-inch IPS panel with a 1920 x 1080 resolution, a 165Hz refresh rate, and a 1ms response time. Its backlight is rated with a 400 cd/m2 maximum while its contrast ratio is listed at 1000:1 like most IPS panels. It's one of the few HDR-certified monitors on the market, but it only has DisplayHDR 400 which is quite limited.
1080p monitors are less popular on wishlists nowadays because everyone wants the higher resolution models. however, it's still quite common for business and competitive gaming use since it's cheaper and rather easy to run. It won't be sharp like 1440p or 4K variants, but visibility is excellent so you won't find yourself squinting or struggling during regular use.
The HP Omen 25i renders 99% sRGB and around 89% DCI-P3 which are solid for gaming purposes.
ts default accuracy has a deltaE average of 2.09 which isn't perfect, but excellent coming from a gaming variant. Most users will be happy with the monitor as it is or after a few tweaks to the brightness or activating its gaming features.
Calibrating the HP Omen 25i did show an excellent result with the deltaE average lowered to around 0.73. That's a score you would normally see on prosumer models, indicating that this model is also ideal for editing or creative tasks. You need a colorimeter to achieve it, but some will be able to get away with manual adjustments.
The backlight on the HP Omen 25i managed 395 cd/m2 in SDR, but it peaked at 477 cd/m2 when HDR is active. Its contrast ratio is decent at 1150:1 in SDR, but it also increases in HDR exponentially, which is rare for an HDR400 variant. which is even better. We recommend using the monitor's Dynamic Contrast feature which can selectively dim the screen to help games pop.
Panel uniformity for the HP Omen 25i is great since there are no major backlight leaks or clouding issues. It does have some deviances near the corners, but it's only noticeable when Dynamic Contrast is active or in dark scenes. It's a give-and-take situation in this regard, so we leave it to you to decide if Dynamic Contrast is worth it.
These results mean that the HP Omen 25i can provide better HDR performance than similarly certified models. it's able to produce highlights for details and lighting effects, although the contrast is still a bit short compared to VA monitors. We don't recommend this as the main consideration to buy it, but it sure is a nice bonus if you do decide to go with the 25i.
One of the extra features the HP Omen 25i is carrying is its Game Remaster mode which adds a filter to make older games look sharper. It works great at 720p or lower, adding some edge enhancement and more clarity to the picture. It's recommended for older games that do not support 1080p, but it's not advisable for those that do since it softens the image even more.
another trick the HP Omen 25i offers is a customizable crosshair reticle that you won't find on other monitors. It lets you choose the aspects of the reticle such as shape and color, along with its location and transparency. Most gaming monitors offer two or three fixed options, so this in games that do not have HUDs.
Pixel response times on the HP Omen 25i is excellent as well since it's not prone to blurring by default. It has an MPRT strobing feature for extreme circumstances which has five levels with the third being the best option in our opinion. However, be wary of using this model since it will lock the monitor's Adaptive-Sync and leave you prone to screen tearing and stuttering.
The HP Omen 25i is a FreeSync Premium Premium Pro monitor, but it also works with Nvidia's G-Sync Compatible mode. It's nice to have the freedom to use one or the other since you don't have to stick to one GPU brand every upgrade cycle. Input lag is at 4ms at 165Hz, so there is no need to worry about delays while gaming.
Thoughts on the HP Omen 25i
The HP Omen 25i is a unique gaming monitor with useful features and an impressive performance in image quality and HDR. Its unique skillset enables it to provide an improved output when compared to other HDR 400 monitors. Its fast and the extra tools it offers such as its Dynamic Contrast mode actually works positively.
However, the biggest deal-breakers with the HP Omen 25i are its high price and its limited physical features. You can get a higher resolution model or one with an ergonomic stand if you don't prioritize its gaming add-ons. It's an ingenious gaming monitor that has plenty to offer, but you have to pay a hefty premium to enjoy those benefits.
Pros:
Great Default and Calibrated Accuracy
Excellent HDR 400 Performance
FreeSync/G-Sync Compatible
Plenty of Useful Gaming Features
Cons:
Limited Stand Design
Expensive
About the Author: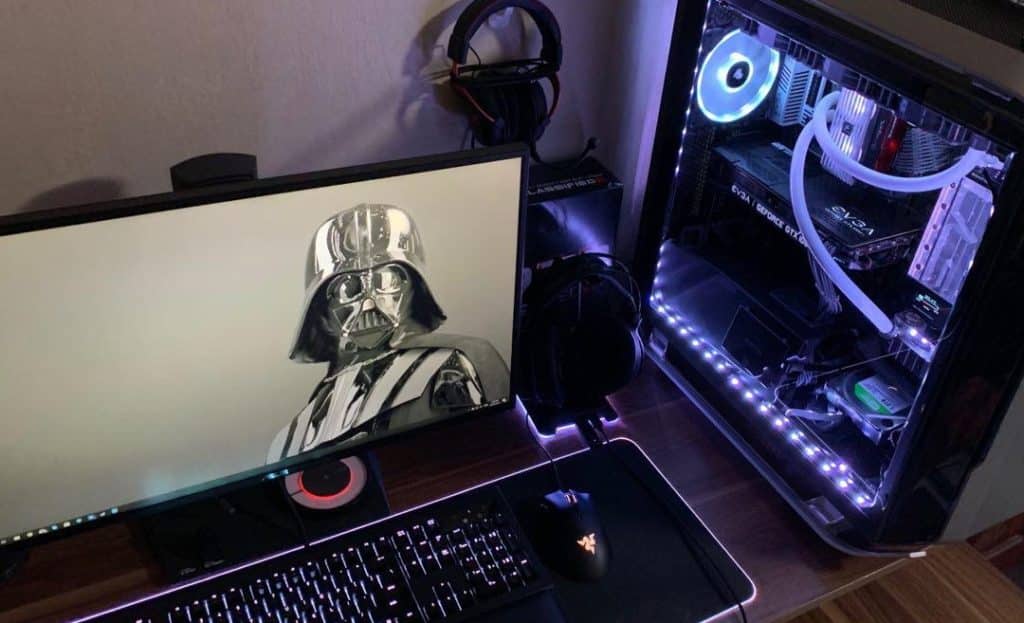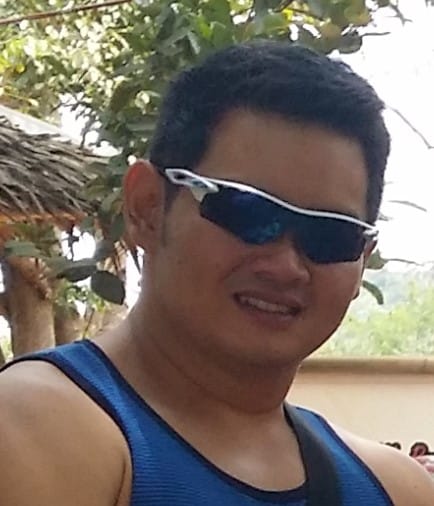 Paolo is a gaming veteran since the golden days of Doom and Warcraft and has been building gaming systems for family, friends, and colleagues since junior high. High-performance monitors are one of his fixations and he believes that it's every citizen's right to enjoy one. He has gone through several pieces of hardware in pursuit of every bit of performance gain, much to the dismay of his wallet. He now works with Monitornerds to scrutinize the latest gear to create reviews that accentuate the seldom explained aspects of a PC monitor.