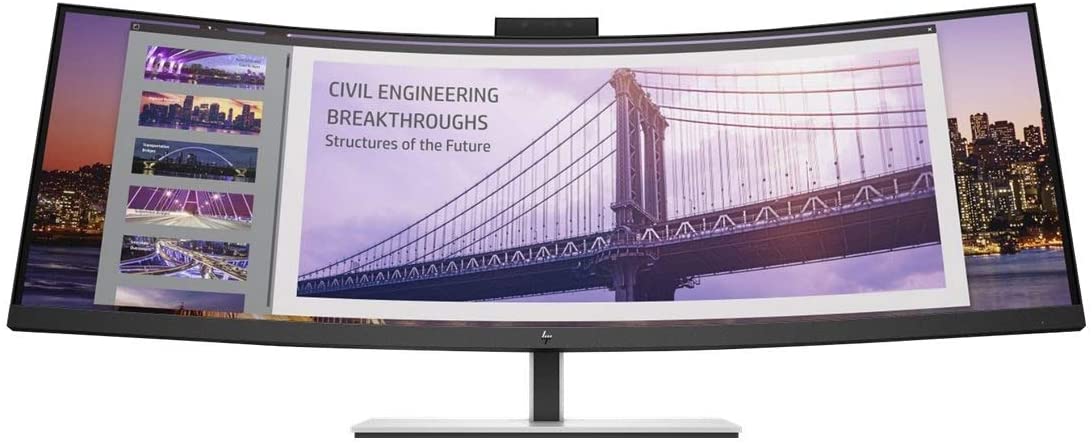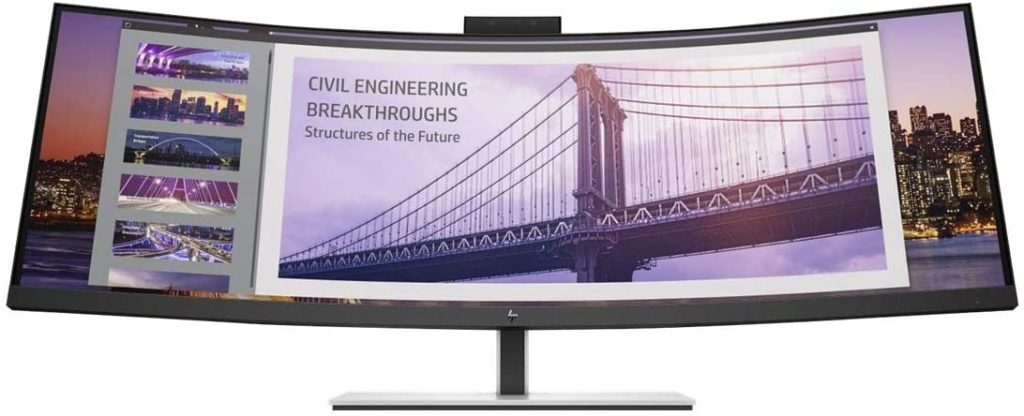 The HP S430c offers features that are great for speeding up your workflow, starting with its gorgeous 43-inch super ultrawide screen. this model was not designed for gaming, but it comes equipped with tools that make it a great display solution for businesses and work from home use. The HP S430C is quite expensive, but we're almost fully sold with its features and its ability to replace two monitors or even two separate workstations.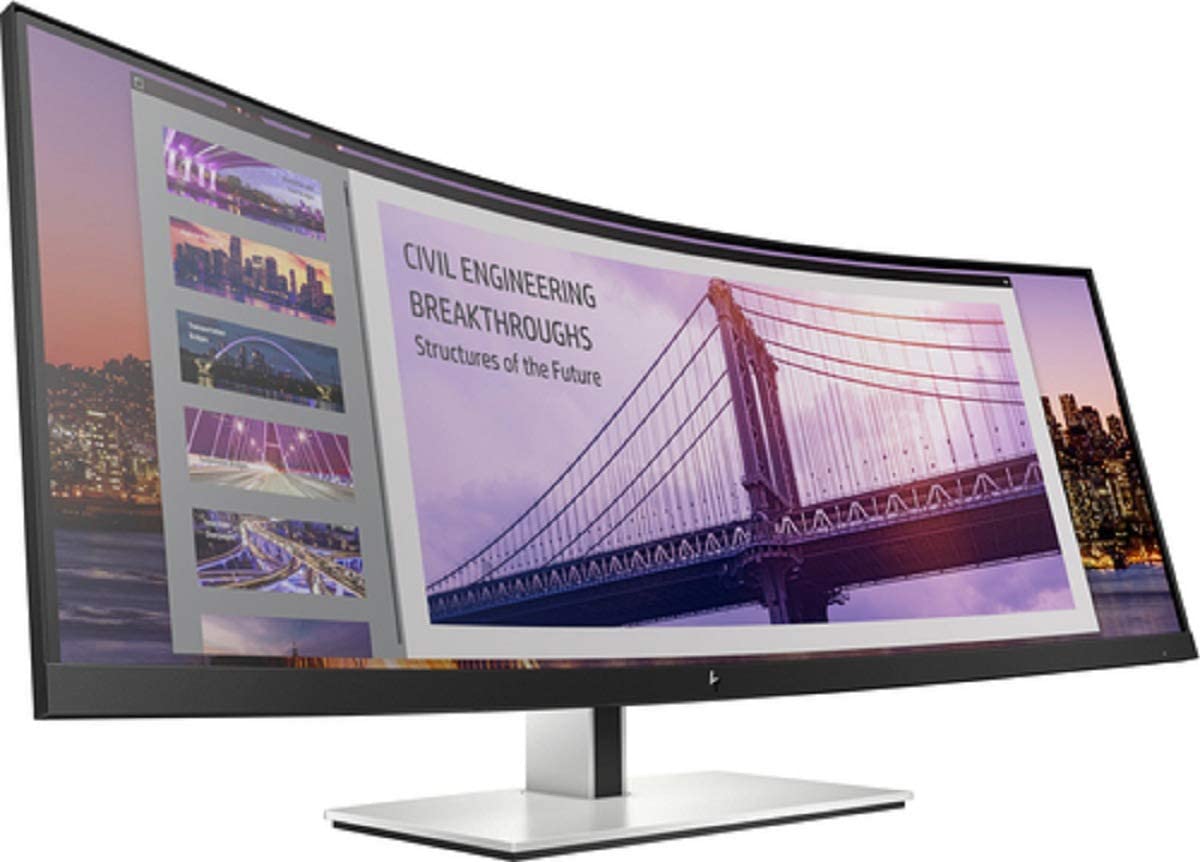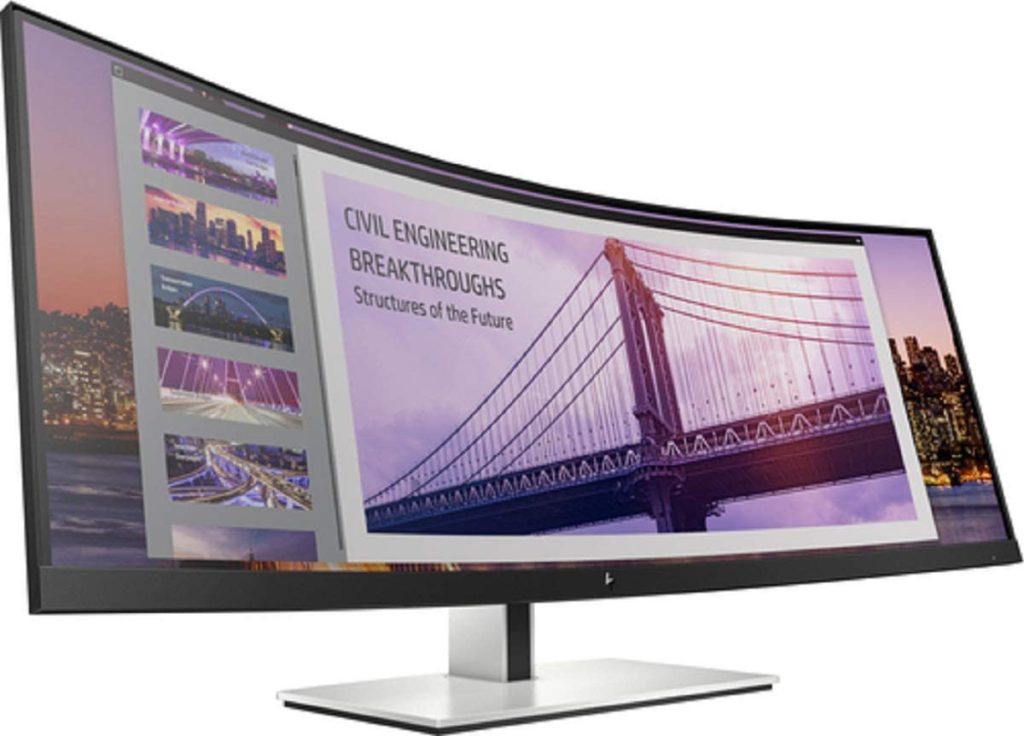 The HP S430c Specifications
Screen Size: 44Inches
Resolution:3840 x 1200 DFHD
Aspect Ratio: 32:10
Panel Technology: Vertical Alignment (VA)
Refresh Rate: 100Hz
Response Time: 5ms
Contrast Ratio: 3000:1 (Static)
Brightness: 350 cd/m²
Speakers: No
Stand: Height –Yes
Stand: Tilt – Yes
Stand: Swivel – Yes
VESA: Yes (100 x 100)
Connectivity: DisplayPort 1.2 x 1, HDMI 2.0 x 1, USB-C 3.2 (85 Watts) x 2, USB 3.1 x 2, 3.5mm Jack
Dimensions (W x H x D): 41.61" x 19.33" x 10.08"
Weight: 31.53 lbs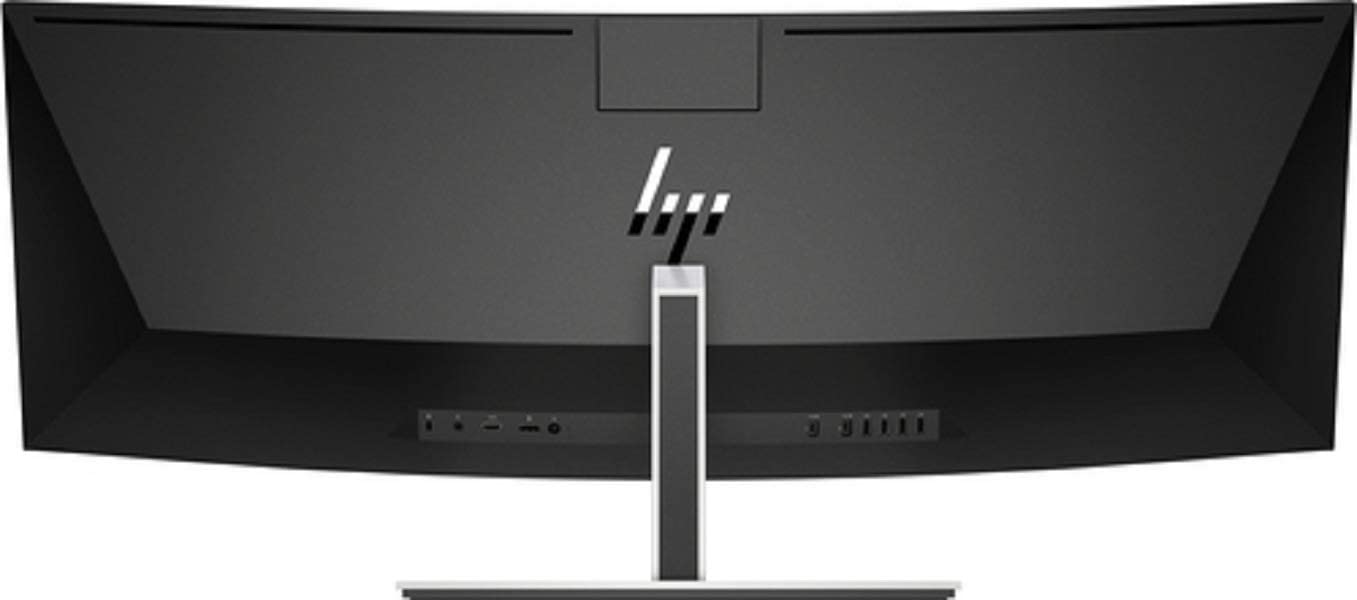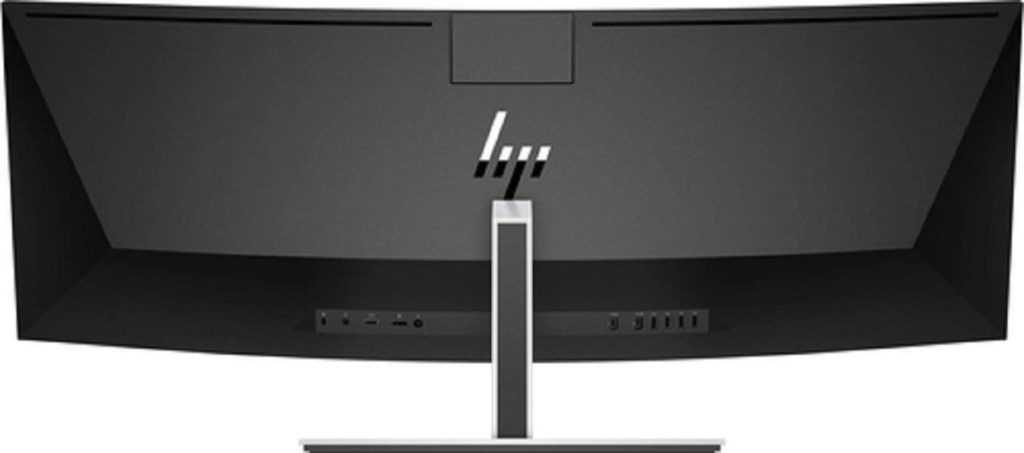 Design and Features
The HP S430c comes with a streamlined and sleek design that will fit high-end offices and sophisticated workstations. The monitor has a black and silver color combination that always looks good and clean without any effort or help from decorative elements. The massive display is bezel-free on three sides, but you will still see panel borders when its in use.
You have to account for the HP S430c's size which needs 41.61 inches of horizontal space and its hefty weight of over 30 pounds. Glass desks are a big no-no for this model since it can easily break them if the surface used isn't thick enough or tempered. The base needs ten inches of depth, but its flat rectangular shape means that you can use it as a spot for your smaller peripherals.
Build quality on the HP S430c is excellent thanks to its use of durable plastics mixed with metal on its main parts. The device is free from cosmetic defects or imperfections such as uneven gaps, and there is no wobbling from the stand. The product is finished like a premium product, so it's worth the premium price if it's based on that alone.
The HP S430c even has a built-in IR webcam on the top bezel that is compatible with Windows Hello so you won't have to type in a password to login to your PC. It is also useful for teleconferencing for work from home users, but it also slides down if it is not needed so it can't be used for snooping. Our only complaint is the roughness of the sliding mechanism which would have felt better if it was dampened with a click of a lock at the end.
One downside on the HP S430c is its use of a four-button OSD layout instead of joysticks which are more user-friendly and overall quicker. It is easy to press the wrong button unintentionally, so you need to familiarize yourself with the key's location and their respective functions. We were expecting something better in this regard considering the product's premium nature, but it's not a massive deal-breaker unless you calibrate your monitor regularly.
Connectivity is another strong quality of the HP S430c which has a modern layout designed to accommodate the latest devices. The panel at the rear includes DisplayPort 1.2 and HDMI 2.0 ports along with two USB-C 3.2 slots that support DP Alt Mode while providing up to 85 watts of charging power. You will also find two USB 3.1 ports for convenience along with a 3.5mm jack for external speakers or headphones.
This design makes the HP S430c a capable docking monitor for laptops like the MacBook Pro, but what makes it special is the Device Bridge Software which lets you join two PCs in the S430c's screen and control them with a single keyboard and mouse. This feature is invaluable for power users since it eliminates the need for KVM or for transferring to the other computer to copy a file or access data.
Unfortunately, there are no speakers with the HP S430c which would come in handy and complete its suitability for work from home setups. The monitor won't leave a lot of space for large bookshelf-type sets, so you have to go with mini soundbars or those with small satellites instead. It will be a minor inconvenience, but a device that asks one grand should be able to offer speakers on the side as well.
Display and Performance
The HP S430c sports a 43-inch ultrawide VA panel with a 3840 x 1200 resolution, 60Hz refresh rate, and 5ms response time. The backlight is rated at 350  cd/m2, while the contrast ratio sits at 3000:1 which is distinct to the panel type. This display has a 32:10 aspect ratio and is equivalent to two 1920 x 1200 monitors side by side minus the bezels at the center.
The HP S430c's pixel density isn't the best, especially since a 27-inch 1440p monitor will look more detailed. However, its great for processing documents since visibility is great and you get a lot more horizontal space so you can place programs and apps side by side. Its also not as demanding as many would think when it comes to gaming, especially since this model is limited to 60Hz.
The HP S430c provides excellent color starting with its 130% coverage of the sRGB gamut and around 95% of DCI-P3. Color accuracy is equally good since the deltaE average sits at only 1.36, so there is no need to calibrate the monitor right away. The color temperature is slightly imbalanced, but its not as disturbing as it sounds while you are using the monitor for browsing or document processing.
Calibration using a colorimeter is only beneficial if you want to correct the slight deviance of the temperature, but most will be able to get away with a few tweaks to the OSD. We think it's unnecessary to spend more on the gadget just to gain minor improvements unless you already have it in your arsenal. Take note that dE averages can vary between every unit as well depending on the panel's quality.
The backlight on the HP S430c gets decently bright at 345 cd/m2, so we recommend staying at around 50% for a comfortable viewing experience. Doing so will also set the contrast to around 2100:1 for deep blacks and enhanced saturation. Some black crushing can occur in low light scenes, but it's common with VA panels that have this characteristic.
Panel uniformity for the HP S430c is decent, but there is some noticeable deviance in the backlight's spread towards the corners. Some scenes can look uneven if you view it at a very close range, so adjusting the backlight accordingly is a necessity. Not all S430cs are like this since there are manufacturing tolerances to be considered, so its possible to get a unit that doesn't have these symptoms.
The HP S430c's responsiveness isn't the best since its limited to 60Hz and it uses a VA panel that has this weakness. Fast-paced or contrasting scenes can show some persistence and trailing which can be disturbing if you are playing high-intensity games. The monitor has an overdrive feature but putting on too much boost will induce overshoot which is counter-productive.
The HP S430c supports FreeSync, but it's not guaranteed to function flawlessly with Nvidia's G-Sync Compatible Mode. It can be forced and enabled via the Nvidia Control Panel, but we cannot guarantee that there will be no issues such as flickering in games. The Input lag sits at 10ms, so there is no need to worry about delays from your keyboard and mouse to the screen.
Thoughts on the HP S430c
The HP S430c is a well-designed productivity monitor that has a vibrant and accurate super ultrawide screen. The product has a lot of useful features such as its built-in webcam and its flawless support for two different computers. We also like the looks of the monitor which would fit in either a business setting or a high-end minimalist workstation.
The HP S430c only has a few flaws, but its steep price point tells us that some omissions like speakers should be included. Its also only limited to 60Hz, so those who like to game on the side might want to go with faster models like the Philips 439P9H which goes up to 100Hz. It's a great monitor for work from home use, but there are better options for the same price out there.
Pros:
Attractive Minimalist Design
Wide Gamut Coverage
Superb Factory Calibration
Dual USB-C with Device Bridge Support
Cons:
Expensive
No Speakers
Still Uses OSD Buttons
Limited and Difficult to Access USB Ports
 -About the Author: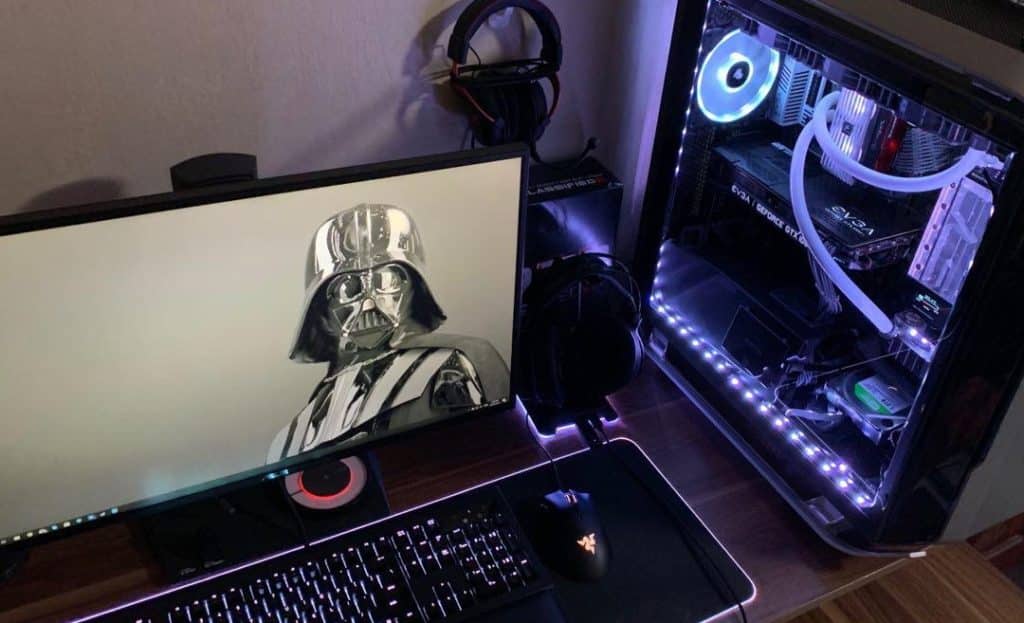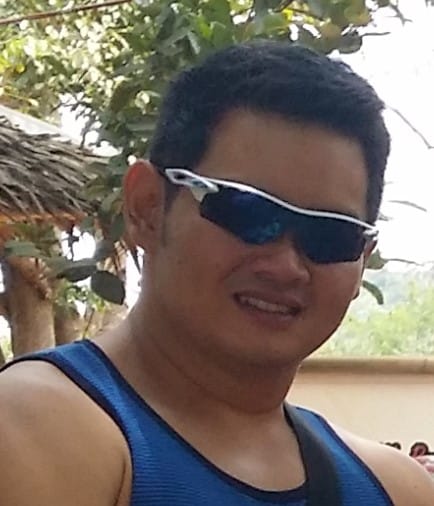 Paolo is a gaming veteran since the golden days of Doom and Warcraft and has been building gaming systems for family, friends, and colleagues since his junior high years. High-performance monitors are one of his fixations and he believes that it's every citizen's right to enjoy one. He has gone through several pieces of hardware in pursuit of every bit of performance gain, much to the dismay of his wallet. He now works with Monitornerds to scrutinize the latest gear to create reviews that accentuate the seldom explained aspects of a PC monitor.