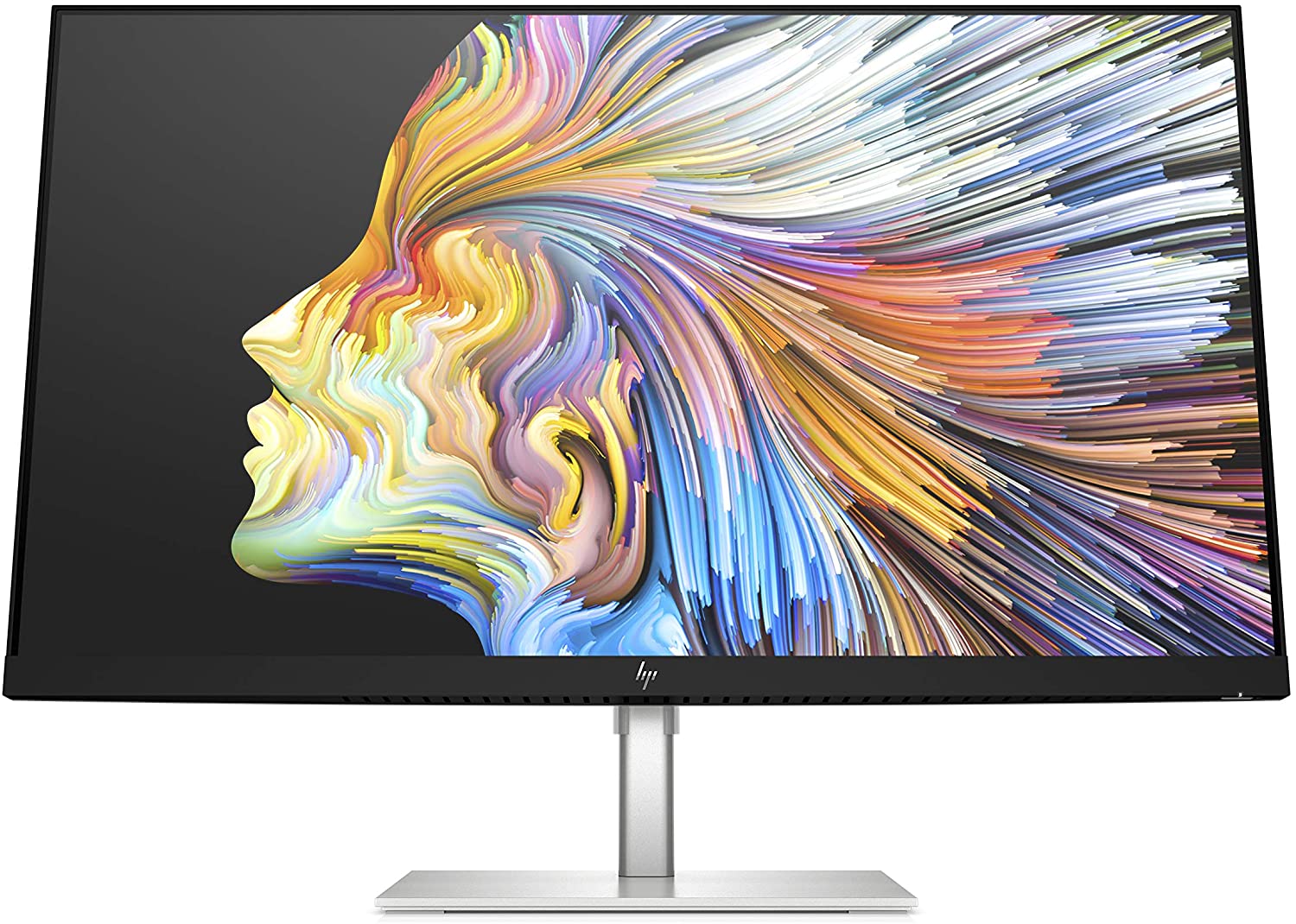 The HP U28 promises high color accuracy and wide gamut coverage in a sophisticated and well-equipped package. It's designed for daily use, but HP also advertises suitability with professional use due to its imaging characteristics. It's slightly more expensive than its closest competition, but let's see if that additional premium is worth the cost.

HP U28 Specifications
Screen Size: 27 Inches
Resolution: 3840 x 2160 4K
Aspect Ratio: 16:9
Panel Technology: In-Plane Switching (IPS)
Refresh Rate: 60Hz
Response Time: 4 ms
Contrast Ratio: 1000:1
Brightness: 400 cd/m²
Built-in Speakers: No
Stand: Height – Yes
Stand: Tilt – Yes
Stand: Swivel – Yes
Stand: Pivot– Yes
VESA Compatibility: Yes (100 x 100)
Connectivity: DisplayPort 1.2 x 1, HDMI 2.0 x 1, USB-C 65W x 1, USB 3.1 x 3, 3.5mm Audio Jack x 1
Dimensions: (W x H x D): 25.08" x 20.92" x 7.47"
Weight: 14 lbs

Design and Features
The HP U28 employs a sophisticated minimalist design that sets it apart from most office monitors. The chassis and stand have a silver finish, but the front of the screen is still in black. The monitor uses a bezel-free design, but you still see flushed borders when its in use.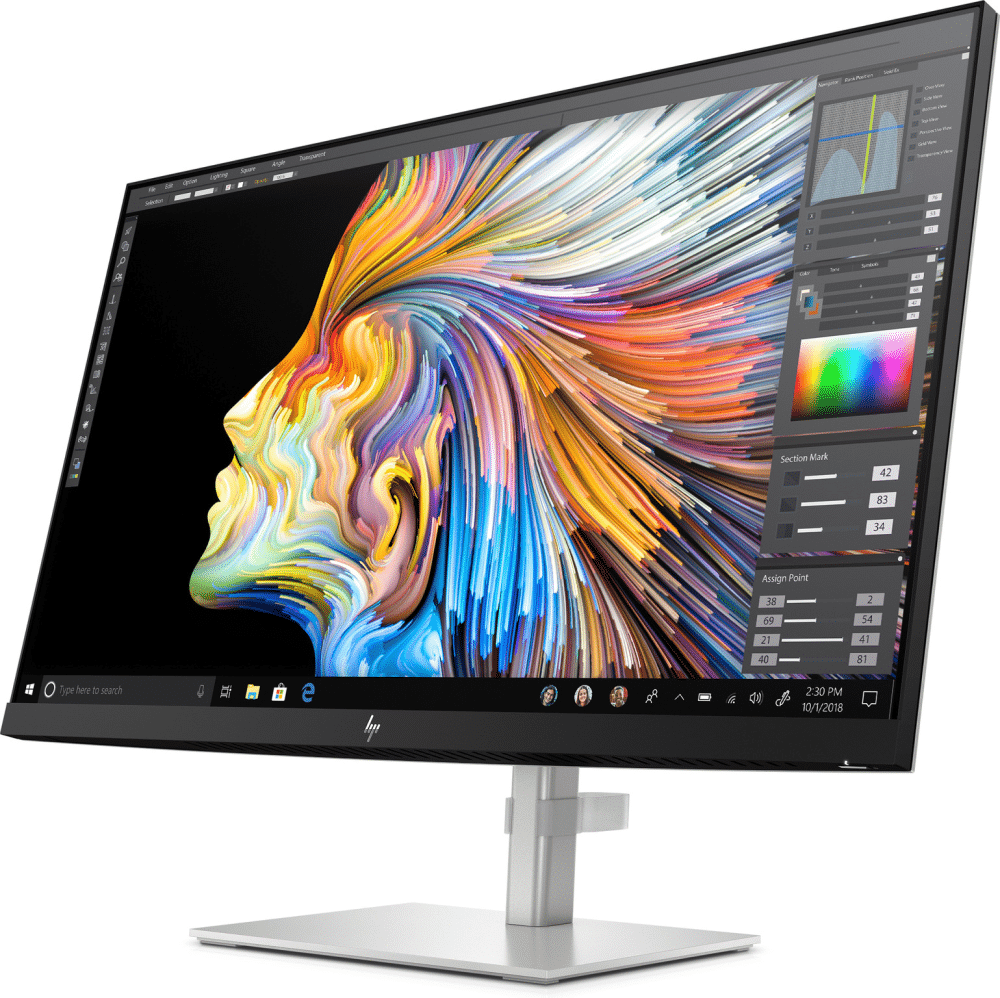 We like that the HP U28 has a reduced footprint with a flat base, so it isn't too intrusive on your desk. The device only needs 7.47 inches of depth so it will not hog your desk space and deprive your other peripherals. It's also interesting that 85% of the monitor is made up of recycled plastic, so it is eco-friendly and better for our future.
Build quality for the HP U28 is excellent so it looks and feels just like a premium monitor all around. The plastic panels do not have any warping or defects and they feel durable with plenty of reinforcement. The stand doesn't wobble and it does a good job at keeping the monitor upright and stable at all times.
The HP U28's OSD can be accessed with a lone OSD button at the back of the monitor near the right-hand side. It's easier to use and it takes less time to reach a specific setting, so it will come in handy. Users who often tweak their monitors will like this feature especially since you don't have to memorize individual functions like you would with buttons.
The stand included with the HP U28  offers full adjustability so you can tilt, swivel, pivot, and adjust the height. Some assembly is required, but the mechanism will slide right into the chassis so no tools are necessary. You can also opt for VESA mounting, but it isn't necessary except for multi-monitor setups.
The HP U28 also offers plenty of connectivity options for daily use so it can handle a bevy of host devices. The layout includes DisplayPort 1.2, HDMI 2.0, and a 65-watt USB-C for laptops like the MacBook Pro. There is also a trio of USB 3.1 slots and a 3.5mm jack for your peripherals.
The connectors mean that the HP U28 can be utilized for PC, a USB-C laptop, and even a 4K gaming console. One thing that's missing is a pair of speakers which would come in handy for conference calls or even movies. We're not complaining at this price point, but closest competitors like the Philips 279P1 offer more features at a lower price.
Display and Performance
The HP U28 offers a 27-inch IPS panel with a 3840 x 2160 resolution, a 60Hz refresh rate, and a 4ms response time. The backlight is rated at 400 cd/m2, while the contrast is listed at 1000:1 like all IPS panels. This model lists HDR capabilities, but it's only rated for HDR 400 performance due to its specs.
27-inch 4K screens are extra sharp due to the tighter pixel density of around 163 PPI or pixels per inch. It looks great for games and movies, but some users will struggle with text and documents. The high PPI can make letters and numbers too small, so some scaling is necessary if you don't have 20/20 vision.
The HP U28 covers a healthy 119% of sRGB and around 80% of DCI-P3 gamuts which give it superb vibrancy. Default accuracy using the P3 mode is decent as well since the dE average is limited to 2.57. Setting it to its sRGB mode isn't any better since the deltaE average sits at 2.65 with only a slight change in backlight level.
Calibrating the HP U28 can reduce the dE average to 0.87, but you need to have a colorimeter in tow. The DCI-P3 and sRGB modes are good enough for daily use, and most users will not notice the slight color errors. It is, however, necessary for color-critical work, but that will add more cost to your upgrade.
The HP U28's backlight reached 460 cd/m2, but its contrast is still tied down to 1090:1 at 50% brightness. This is great for daily use, but it also means that the monitor cannot produce considerable HDR improvements. It is not able to produce deep black levels as well, so it can look washed out when displaying low-light scenes.
Panel uniformity for the HP U28 is excellent since there are no leaks or clouding issues on the screen. Some deviances can become visible if an all-black image is on display, but full-color pictures won't be as affected. Take note ta this aspect varies between every unit, so there are better and worse ones out there.
The HP U28 doesn't have a pixel response time that's suitable for fast-paced gaming. The screen shows some smudges in rapid motion, and you will see some persistence. Setting the overdrive to its maximum level helps, but it will add some minor halo artifacts on fast-moving objects.
The HP U28 is a FreeSync-compatible monitor, but it's not certified for G-Sync Compatibility functionality. You can force it on via Nvidia Control Panel, but we can't guarantee that it will work flawlessly. Input lag sits at 12ms, so it's still responsive for most purposes, including gaming.
Thoughts on The HP U28
The HP U28 is a decent 4K monitor with vibrant colors and decent accuracy for daily use. It's a well-designed display with sought-after features like USB-C, making it a great pick in the modern computing market. We like the simplified design as well since it could enable the device to fit into high-end professional setups.
The weakest performance of the HP U28 is its HDR capabilities followed by its pixel response time. It cannot produce extended ranges and deep blacks, and it's prone to blurring or smudging in some instances. It's not great as a dedicated gaming or entertainment monitor, but it will work beautifully as a daily-use screen.
Pros:
Decent Price
Excellent Gamut Coverage
Attractive Design and Functionality with USB-C
Crisp and Clear IPS Display
Attractive Minimalist Design
Cons:
Low Contrast
Limited HDR
Not as Fast as Other 4K Monitors
No Speakers
About the Author: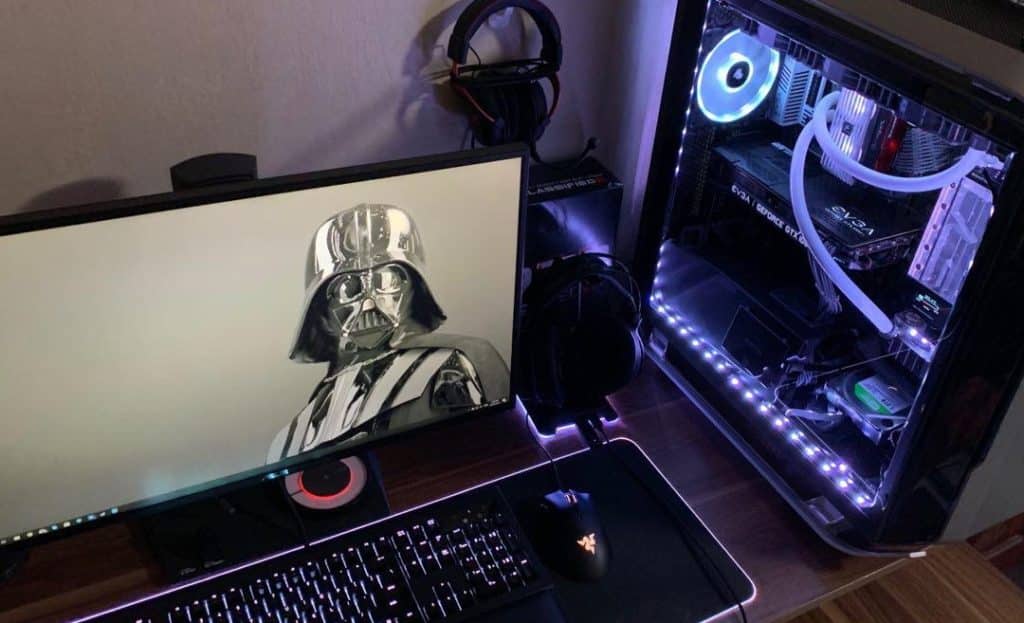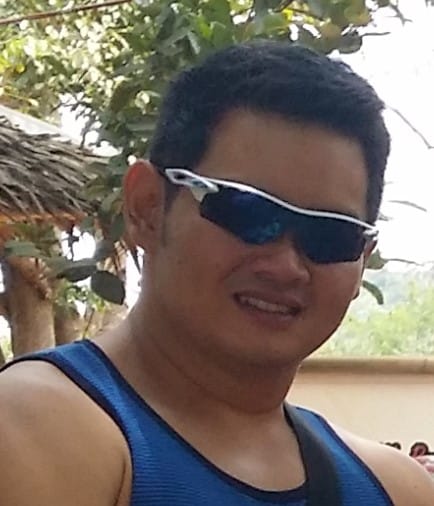 Paolo is a gaming veteran since the golden days of Doom and Warcraft and has been building gaming systems for family, friends, and colleagues since his junior high years. High-performance monitors are one of his fixations and he believes that it's every citizen's right to enjoy one. He has gone through several pieces of hardware in pursuit of every bit of performance gain, much to the dismay of his wallet. He now works with Monitornerds to scrutinize the latest gear to create reviews that accentuate the seldom explained aspects of a PC monitor.