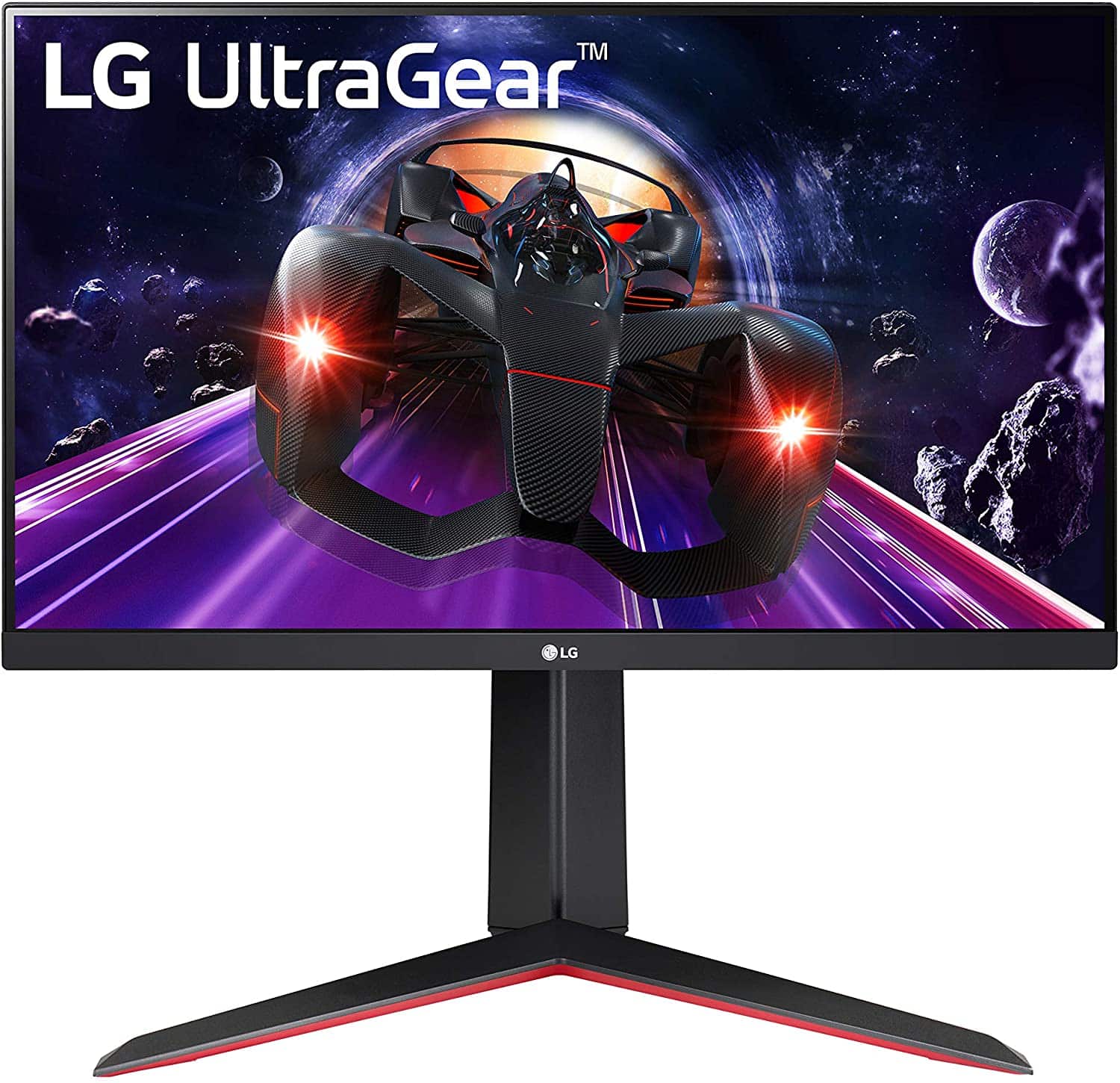 The LG 24GN650-B is a high-quality 144Hz gaming monitor designed for applications where speed and clarity are essential. It covers all the essential features including amazing build quality, but it's priced quite high in its very competitive category. Let's see if the LG 24GN650-B is worth getting for those who want fantastic performance regardless of the price, or if you should look at something else.

LG 24GN650-B Specifications
Screen Size: 24 Inches
Resolution:1920 x 1080 FHD
Aspect Ratio: 16:9
Panel Technology: In-Plane Switching (IPS)
Refresh Rate: 144Hz
Response Time: 1ms
Contrast Ratio: 1000:1 (Static)
Brightness: 300 cd/m²
Speakers: No
Stand: Height -Yes
Stand: Tilt – Yes
Stand: Swivel – No
Stand: Pivot – Yes
VESA Compatibility: Yes (100 x 100)
Connectivity: HDMI 1.4 x 2, DisplayPort 1.4 x 1, 3.5mm Jack
Dimensions (W x H x D): 21.3" x 21.7" x 11.5"
Weight: 12.4 lbs

Design and Features
The LG 24GN650-B uses the same UltraGear aesthetic as its bigger brothers, so it still looks good and clean. The device has a matte black chassis with strips of red in the right spots so it doesn't look too gaudy like some of its competitors. The display is bezel-free on three sides to help make the screen look larger than it really is in person.
24-inch monitors aren't that big, but the LG 24GN650-B has one of the deepest overall dimensions in its category. Its massive stand needs almost a foot of depth so you might have to make way for it if you have a narrow desk. It weighs in at 12.4 pounds, so it's reasonably portable, and setting it up will not require an extra set of hands.
What we like about LG monitors is their excellent built quality and their fit and finish despite using a lot of plastic materials. The monitor is free from cosmetic defects and flexing, and the panels will not crack easily. The stand is stable and firm so it won't be wobbly and it will not sag while you are in the middle of a hot battle.
The LG 24GN650-B also has a joystick for your OSD so you spend less time and effort trying to calibrate it. The gadget is located under the bottom bezel so it is easy to reach and find for most users. You can also use the brand's OnScreen control app which lets you manipulate some of the monitor's features directly on your Windows desktop.
The included stand with the monitor is fairly flexible since it lets you tilt, pivot, and adjust the height of the screen. The lack of a swivel joint makes it less ideal for multimonitor setups, but that matters less with this model since its stand is quite big. You can use a VESA mount with it, but that's only necessary if your desktop is limited so it can only accommodate a single monitor.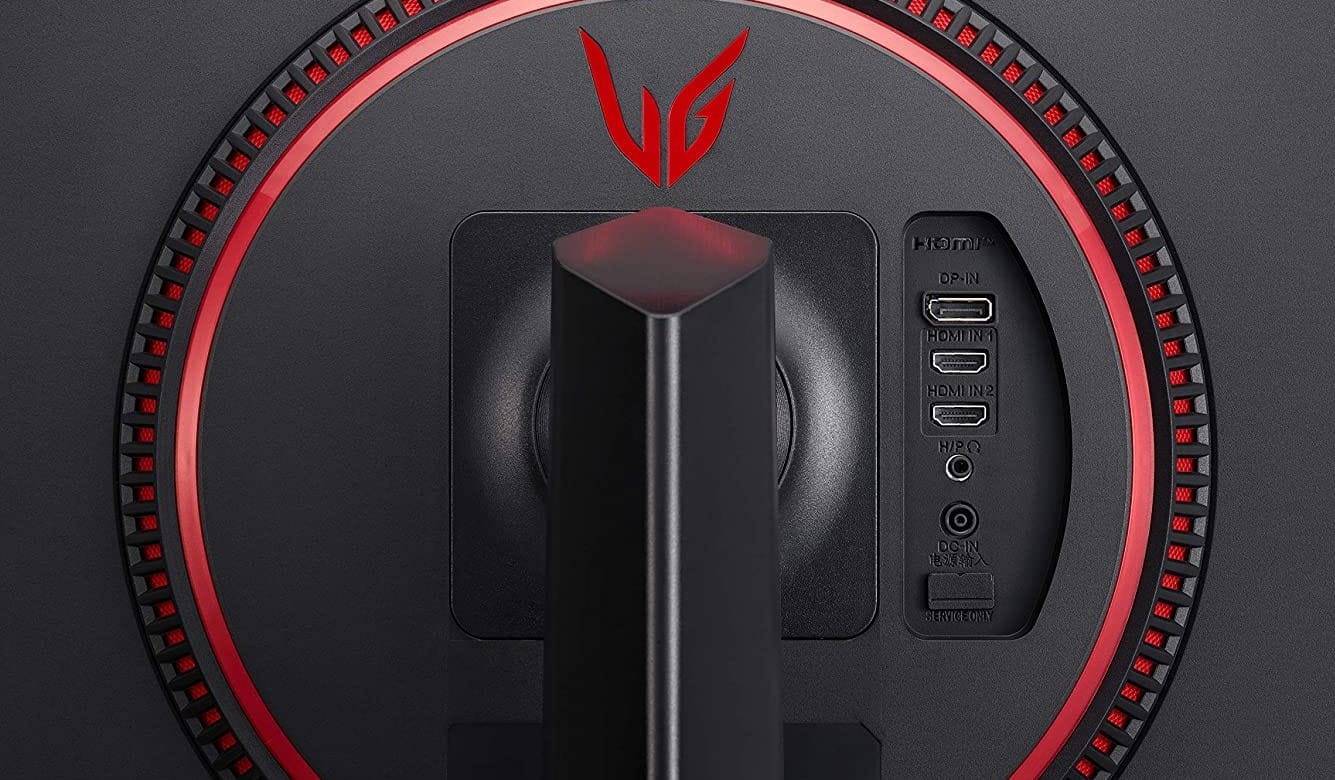 The LG 24GN650-B has a basic connectivity layout since it only has video inputs included at the back. You get a single DisplayPort 1.4 slot and two HDMI 2.0 ports, plus a 3.5mm jack for headphones or speakers. It's missing some useful USB ports, and we think those should be included in the price you have to pay.
The LG 24GN650-B also doesn't have speakers, but that's okay since most gamers prefer headsets anyway. However, we think highly of variants that include every possible feature, but omissions are understandable in some cases. Monitor speakers don't usually get used, but they can be utilized for basic tasks or as secondaries in some instances.
Display and Performance
The LG 24GN650-B sports a 24-inch Fast IPS panel with a 1920 x 1080 resolution, a 144Hz refresh rate, and a 1ms response time. The backlight has a 300 cd/m2 output while the contrast ratio is listed at 1000:1 like most IPS panels. This model is advertised as HDR-capable, but it doesn't have certification as is only listed as HDR10 compatible.
24-inch 1080p monitors have stood the test of time and are still around because they are universally accepted as the standard format for monitors. You can still see them commonly used in offices, schools, and homes, while some E-Sports battlegrounds still use them. They are also less demanding on gaming systems so it's rather easy to reach the maximum refresh rates with entry-level to midrange hardware.
The LG 24GN650-B renders 100% sRGB and around 80% DCI-P3 which is within what you can expect from a monitor in this class. The default accuracy isn't perfect, but its deltaE average of 2.62 is decent enough to make discolorations unnoticeable. The screen looks good enough by default, so most users can't get away with a few minor tweaks.
Calibrating the LG 24GN650-B reduced its dE average to around 1.08 which is already excellent for a gaming variant. However, it's not worth getting a colorimeter to achieve this simply because gaming doesn't considerably benefit from it unless you also plan to use it for color-critical work. It's also a fact that colorimeters aren't cheap, so only plan to use them if you don't have to buy one.
The LG 24GN650-B managed to reach 341 cd/m2 of brightness, but its contrast is limited to 815:1 at 50% brightness. It can fight off glare in bright rooms, but it cannot produce deep blacks so night scenes can look washed out. This weakness is well-known for IPS monitors, but some variants can get better results, especially those with special treatments or backlights.
Panel uniformity for the LG 24GN650-B is excellent since there were no backlight leaks on the sample. There are some variances in the backlight's spread, but it's only noticeable if you scrutinize the screen with a colorimeter. Take note that this can change with other units due to tolerances and the nature of IPS, so there are worse ones out there.
The best thing about the LG 24GN650-B is its response time which makes it practically blur-free in fast-paced scenes. Setting the overdrive to its Fast setting is enough to clean up the already minor persistence. Pushing it higher isn't ideal since overshoot will start to appear, but feel free to test which works best for you and your eyesight.
The LG 24GN650-B is compatible with both FreeSync and G-Sync so you won't lose VRR and its benefits if you switch brands. This is handy in times like this where GPU supply and pricing are highly unstable due to the demand. Input lag sits at 4ms at 144Hz, so there is no need to worry about delays while gaming.
Thoughts on the LG 24GN650-B
The LG 24GN650-B is a great pick for competitive gaming since it is fast and responsive, meaning it's delay and blur-free. The panel offers decent image quality, although it needs some calibration to get better fidelity out of it. The UltraGear design is getting old at this point, but it's solid and reliable thanks to the excellent built quality.
The biggest flaw of the LG 24GN650-B is its weak contrast which limits its visual quality in some instances like nighttime scenes. Its also priced higher than many competitors, so you have to catch it with a discount to make it worthwhile. It's a decent E-Sports monitor, but some cheaper alternatives like the AOC 24G2 can overshadow its imaging results.
Pros:
Fast and Responsive
Excellent Design
FreeSync/G-Sync Compatible
Cons:
Mediocre Contrast and HDR Performance
Higher SRP Than Competitors
No Swivel
About the Author: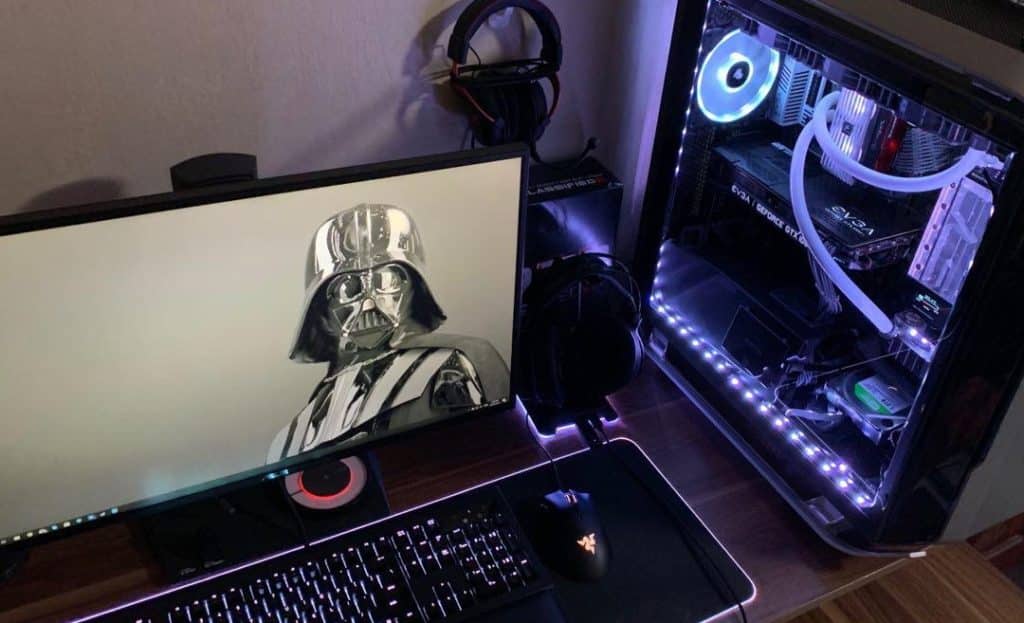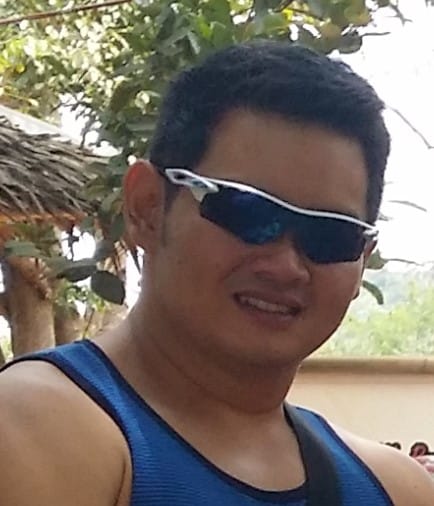 Paolo is a gaming veteran since the golden days of Doom and Warcraft and has been building gaming systems for family, friends, and colleagues since junior high. High-performance monitors are one of his fixations and he believes that it's every citizen's right to enjoy one. He has gone through several pieces of hardware in pursuit of every bit of performance gain, much to the dismay of his wallet. He now works with Monitornerds to scrutinize the latest gear to create reviews that accentuate the seldom explained aspects of a PC monitor.