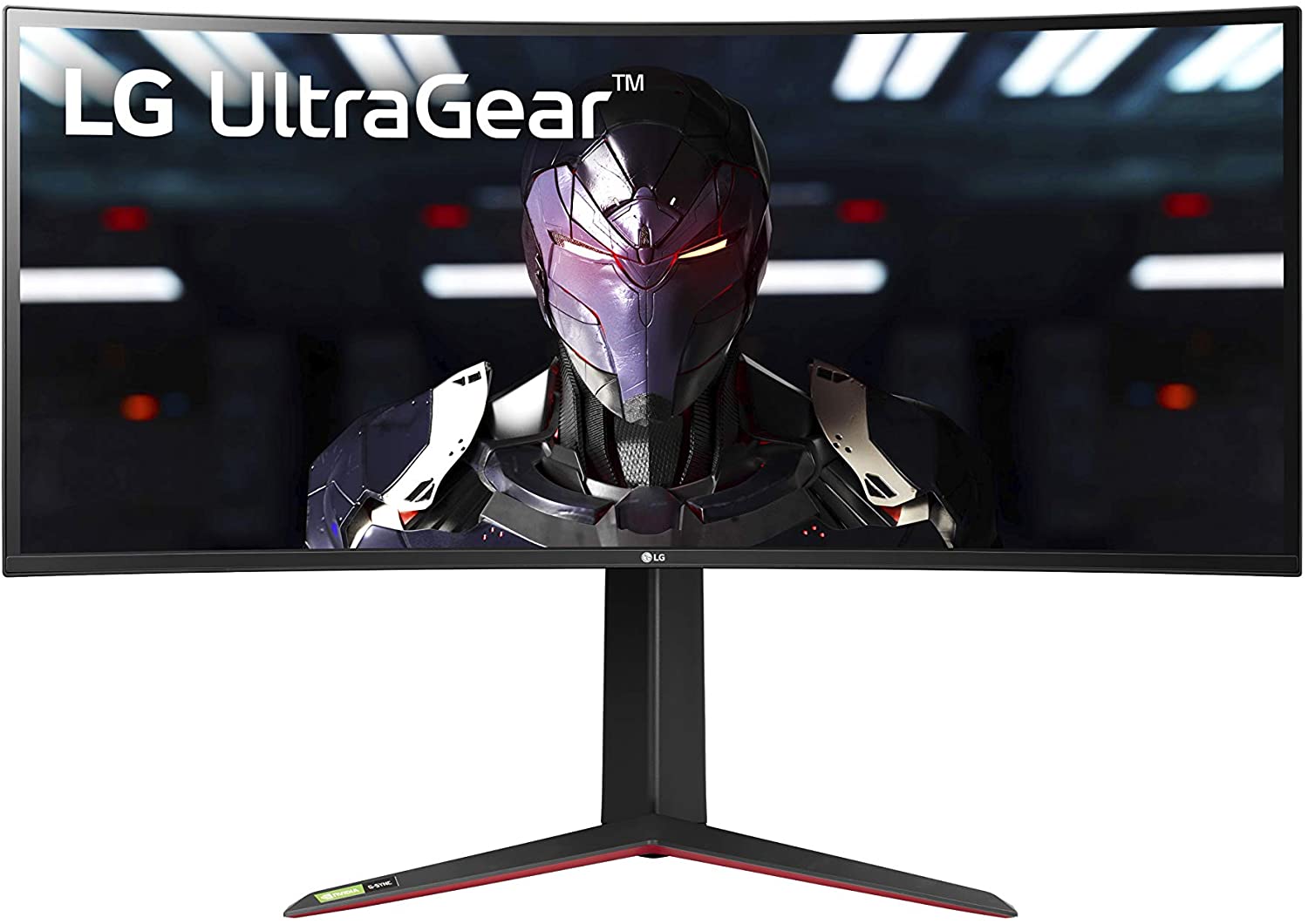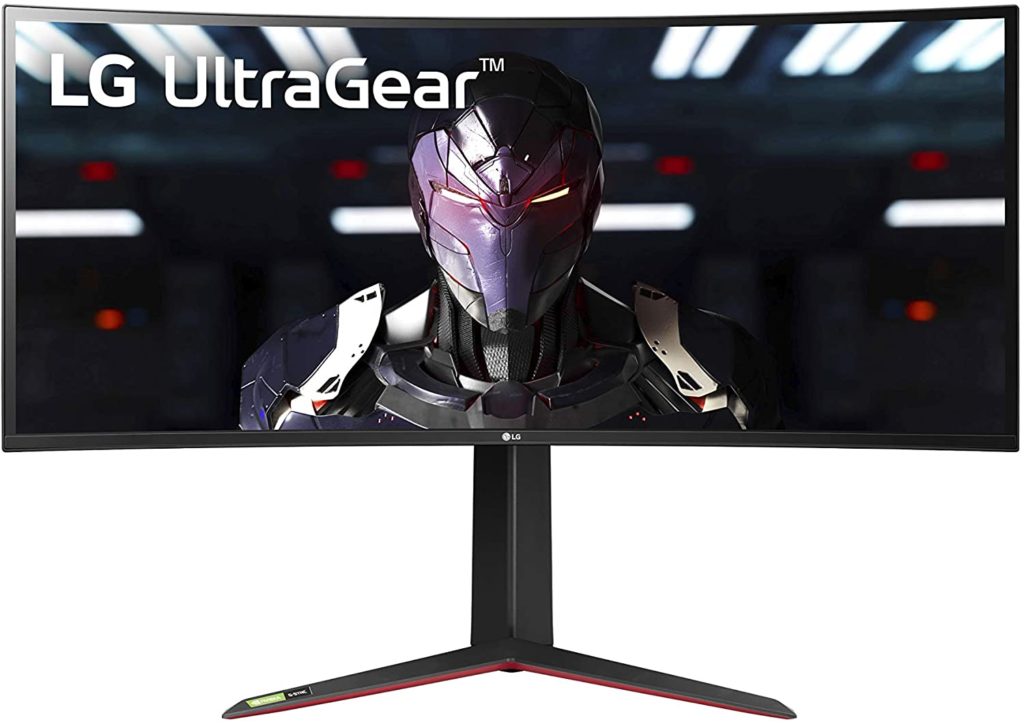 The LG 34GN850 steps up its game in the ultrawide segment with an overclocked 160Hz refresh rate that comes with benefits of Nano IPS technology. We now have 200Hz ultrawides like the Acer X35, but this model is a more practical choice especially if you want better color consistency and viewing angles. The LG 34GN850 costs half of what the 200Hz wants from your pockets, so let's see if it is a better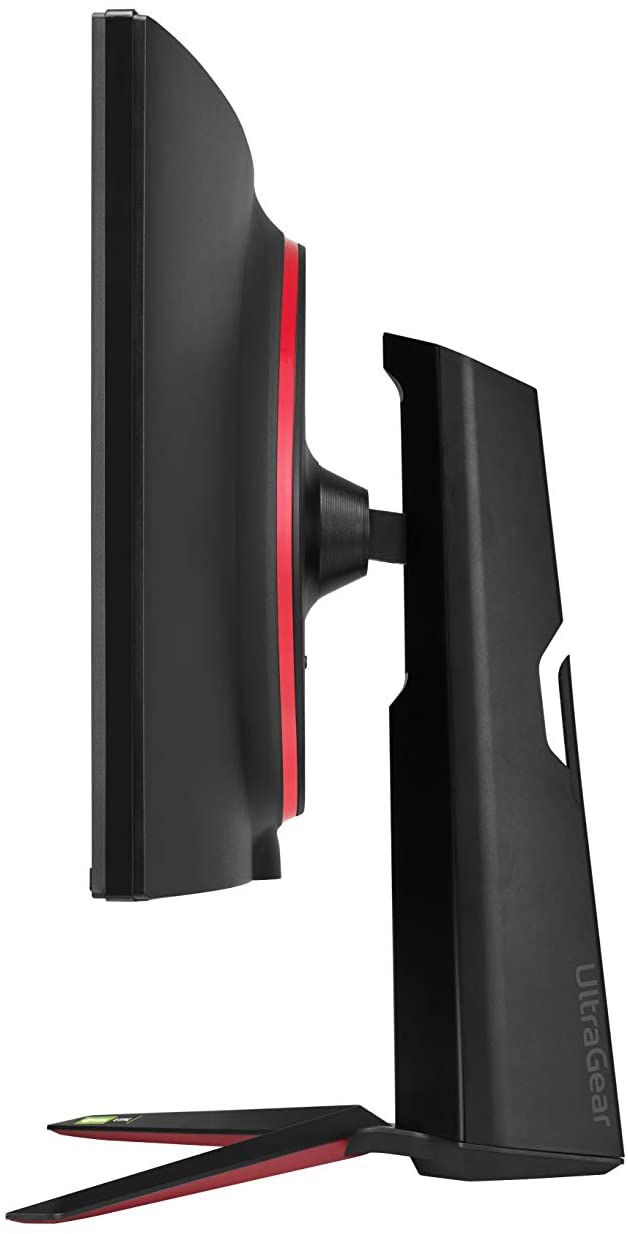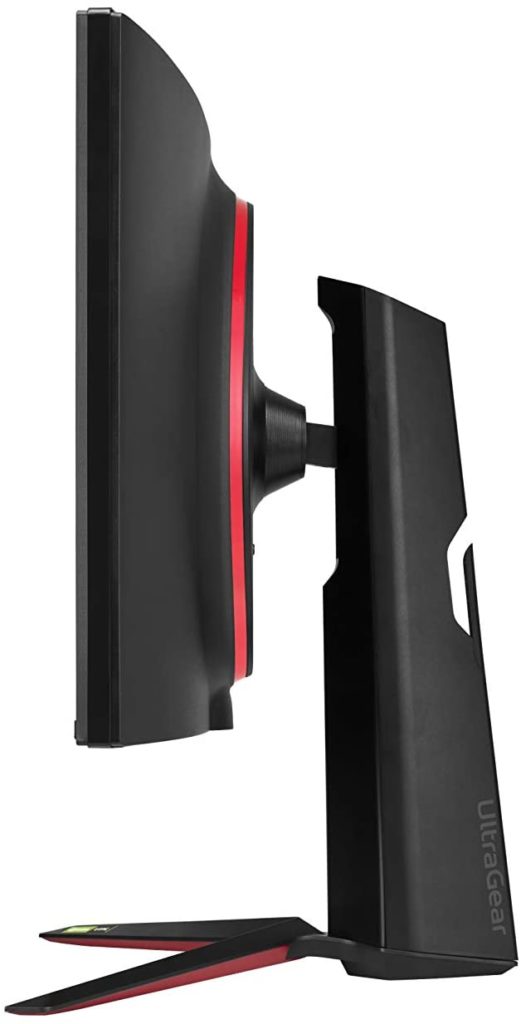 LG 34GN850 Specifications
Screen Size: 34Inches
Resolution: 3440 x 1440 UW-QHD
Aspect Ratio: 21:9
Panel Technology: In-Plane Switching (IPS)
Refresh Rate: 160Hz
Response Time: 1ms MPRT
Contrast Ratio: 1000:1 (Static)
Brightness: 350 cd/m² (440 cd/m² Peak)
Built-in Speakers: No
Stand: Height – Yes
Stand: Tilt – Yes
Stand: Swivel – No
Stand: Pivot – No
VESA Compatibility: Yes (100 x 100)
Connectivity: DisplayPort 1.4x 1, HDMI 2.0 x 2, USB 3.0 x 2, 3.5mm Audio Jack x 1
Dimensions with Stand (WxHxD): 32.25" x 22.60" x 12.29"
Weight: 16.7 lbs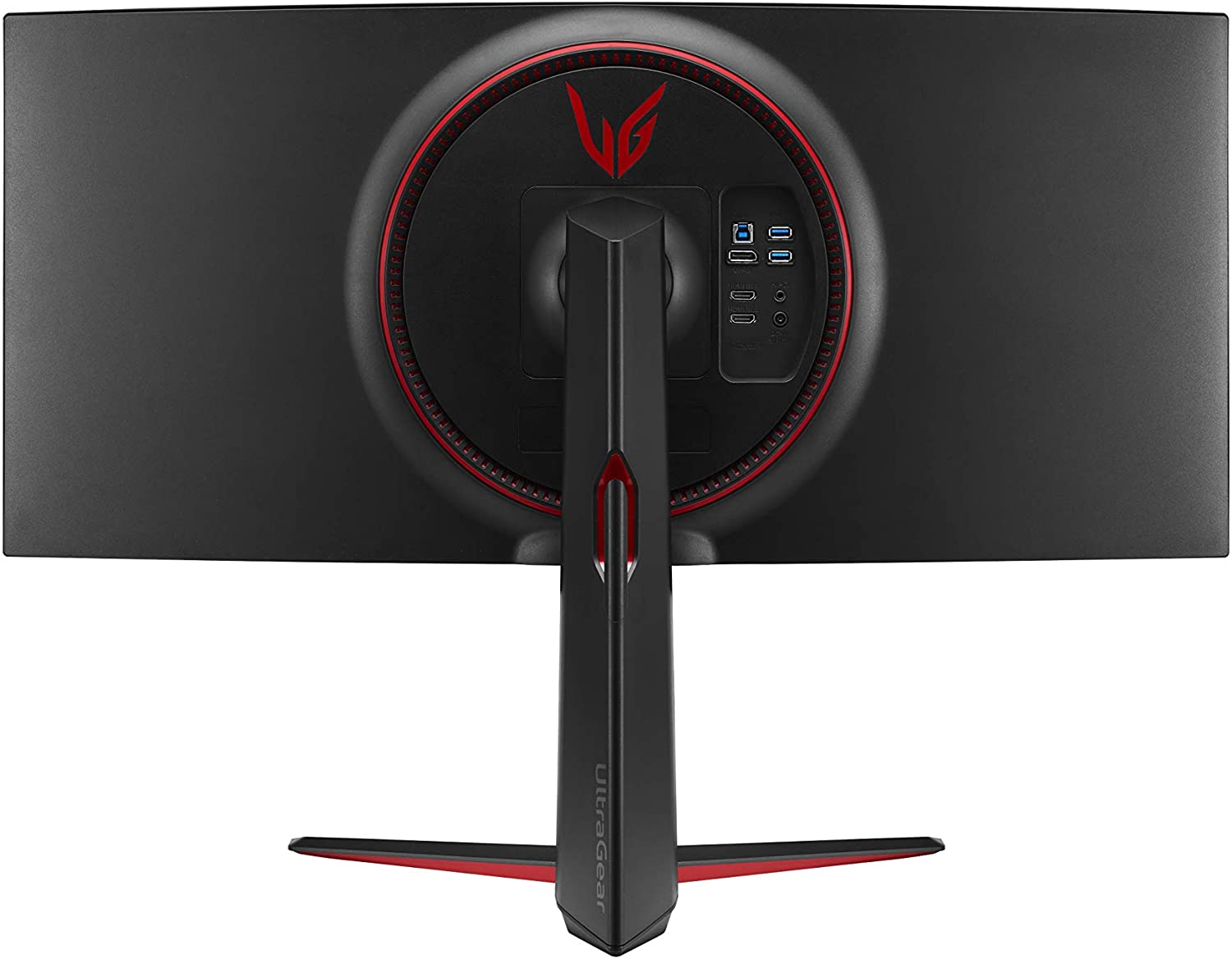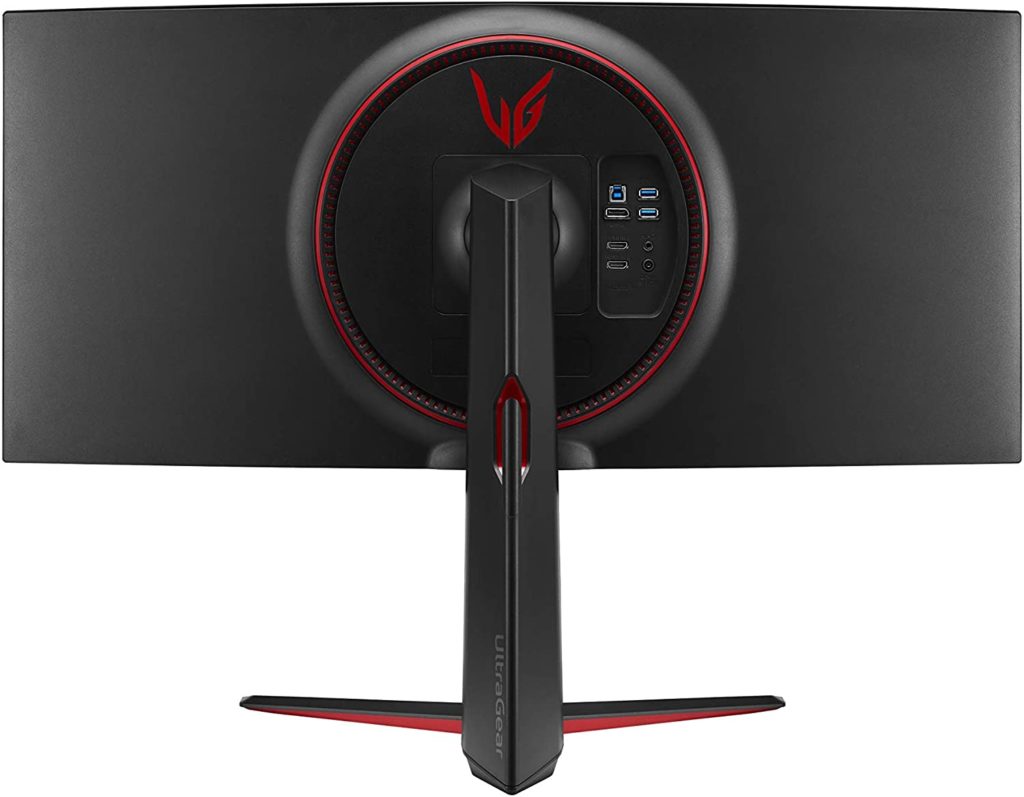 Design and Features
The LG 34GN850 doesn't look too departed from the Ultragear monitors we've seen from recent releases, but it has a few key changes with its looks. The monitor still has the black and red combination, but it's not overdone so it doesn't come off as tacky or gaudy. The display has very thin bezels, so they aren't noticeable when the screen is showing all the action.
It isn't the largest monitor by today's standards, but you do have to mind the space required for the LG 34GN850. Its almost 3 feet wide, but you should pay attention to its stand's dimensions which requires more than a foot on your desk's depth. The monitor doesn't weigh a lot at 16.7 pounds, so most desk surfaces can handle it even if they are made of glass.
Build quality is fantastic for the LG 34GN850 since every part looks like it was made and treated with precision. The panels match each other perfectly so there are no uneven gaps and we didn't find any cosmetic defects on the product. The stand does a good job of keeping the monitor upright, so it won't be shaking and wobbling in the heat of battle.
The LG 34GN850 doesn't have any issues when it comes to accessibility for its OSD since it offers two ways to manipulate its OSD. There is a joystick under the bottom bezel which is easy to reach and quite responsive, but you can also use the brand's OnScreen Control in Windows. The latter is a software that allows users to adjust or select settings with a mouse, making it even more convenient to do your tweaks on the fly.
The redesigned stand on the LG 34GN850 is considerably less wide than its predecessors, but it still needs 12.29 inches of depth. The adjustment mechanism only offers tilt and height adjustments, but that;'s forgivable since its all you will ever need for a 1800r curved display. You can swap this part out with a VESA stand, but we think it's only necessary if you want to save space since its too good looking.
The LG 34GN850 doesn't have a bountiful connectivity layout, but it offers everything you will ever need for daily use. The I/O at the rear includes two HDMI 2.0 slots and a DisplayPort 1.4 connector for video inputs that can handle your gaming PC and two other extras such as consoles. There is also a pair of usable USB 3.0 slots for your peripherals and a 3.5mm jack for speakers.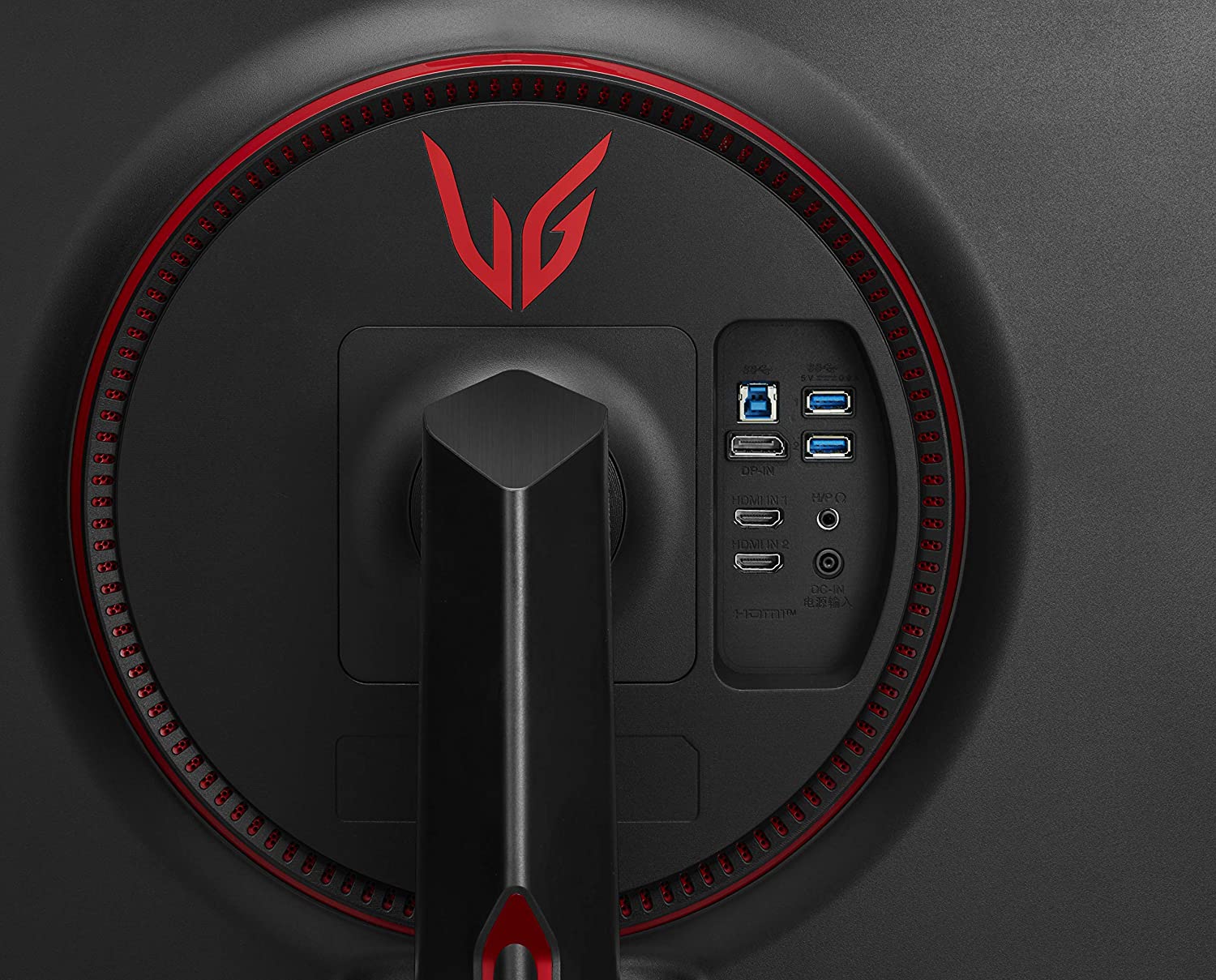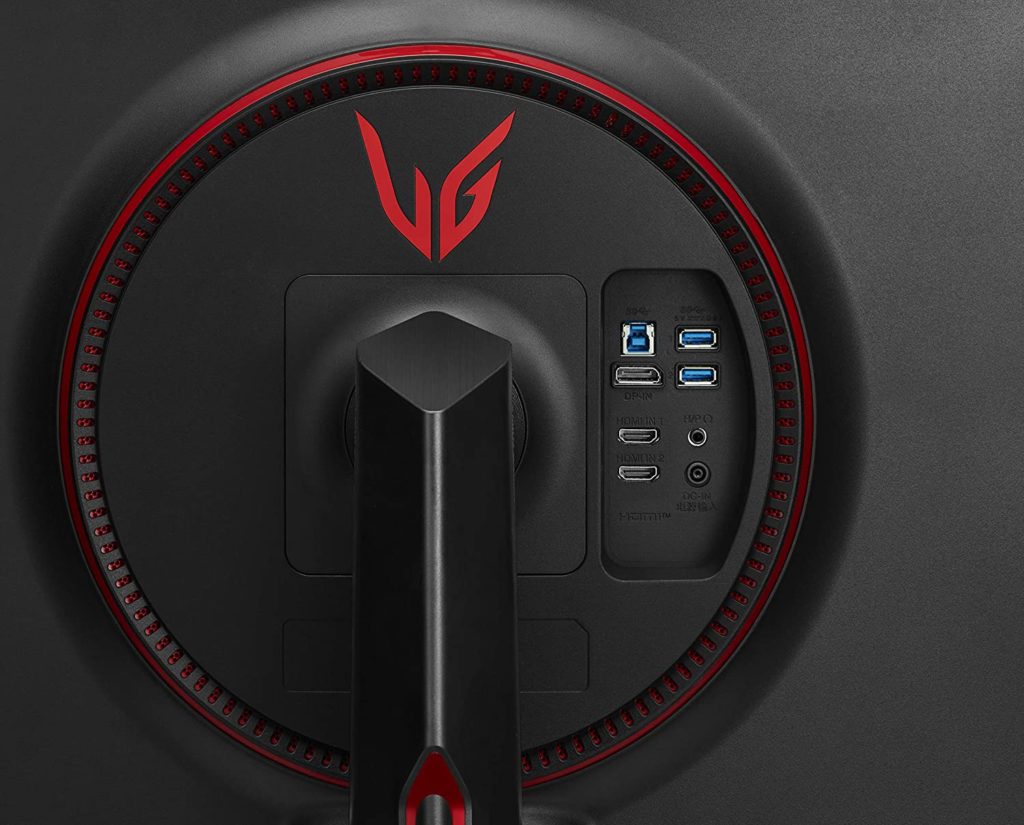 Frankly, we would have loved to see USB-C connectivity on this model since its also a possible candidate for productivity use. LG offers It on many of their models, so it's disappointing that they excluded it for an upgrade to one of their best models. The LG 34GN850's screen is highly-sought after for work from use, so the port could be used to further market it to the masses.
Another missed opportunity on the LG 34GN850 is to add a pair of gaming-grade speakers with decent power output. We know gamers usually prefer headsets, but a good quality pair is always nice to have for movies, casual gaming, and teleconferencing. It would also extend the value per dollar of the product, especially since its asking close to a grand at the time of review.
Display and Performance
The LG 34GN850 boasts a 34-inch curved Nano IPS panel with a 3440 x 1440 resolution, 160Hz refresh rate, and a 1ms boosted response time. The backlight is rated at 350 cd/m2 with a 440 cd/m2 peak, while the contrast ratio is listed at 1000:1, unlike other Nano IPS models. This variant is compatible with VESA's DisplayHDR 400 standard, but it doesn't have the necessary specifications such as a FALD backlight to produce true HDR imagery.
The LG 34GN850 and its UW-QHD screen are great for productivity since you get a massive upgrade in display space. It's also fantastic for gaming especially the more immersive titles since the pixel density is high enough to keep objects smooth and crisp. You won't need scaling with this model, but a powerful top-end GPU is required if you want max settings at high refresh rates.
The LG 34GN850 provides fantastic vibrancy with its 115% sRGB and 94% DCI-P3 coverage brought about by its Nano IPS tech. Default accuracy could be better since the deltaE average sits at 2.76, but that's not too far off for daily use and gaming. The screen's color temp is only slightly under the 6500K point, so the warmer tone isn't as noticeable.
Calibrating the LG 34GN850 can lower the dE average to around 1.29 which is better but not as good as some prosumer displays we've tested. One way you can tighten its accuracy is to use its sRGB filter which has a dE average of 1.19, but it will limit the gamut to 99.9% of sRGB. It's a fair trade-off if you want to use this monitor for web content creation, plus it lets you avoid the cost of the colorimeter if you don't already own it.
The LG 34GN850 reaches 399 cd/m2 at 100% in SDR, but it can pulse to around 475 cd/m2 when HDR is active. The maximum recorded contrast from the monitor sits at 1120:1 which is high for an IPS panel, but still enough to produce deep blacks and a convincing HDR performance. The backlight is the clear limitation in this regard since many of the HDR 1000 IPS monitors we tested showed brilliant contrast ratios.
Panel uniformity for the LG 34GN850 could also be better since there is some variance in brightness from the bottom towards the top. This affects the already low contrast ratio, but its mostly only noticeable in dark scenes. Take note that this aspect varies between every unit, so there are better samples in the market.
Pixel responsiveness is the best aspect of the LG 34GN850 thanks to its refresh rate and a particularly effective overdrive feature. Setting it to its Fast setting cures blurs and smudges, giving the user a true 160Hz experience without any penalties. You can push it using the Faster mode, but overshoot will start to appear and become noticeable which is detrimental to its original purpose.
The LG 34GN850 is a FreeSync gaming monitor, but its also certified by Nvidia to be compatible with G-Sync. The monitor worked flawlessly with an RTX 2080 Ti and the latest drivers, so you don't have to spend more on a variant that has the FPGA module and the G-Sync tax. Input lag sits at 4ms, so there are no delays between your inputs and the screen while gaming.
Thoughts on the LG 34GN850
The LG 34GN850 is a fantastic ultrawide gaming monitor with excellent color quality and responsiveness. The screen's gamut and accuracy results are outstanding for gaming displays, while its effective overdrive singlehandedly kept blurring at bay. The monitor's FreeSync and G-Sync compatibility also makes it a better buy since you don't have to change it if in case you swap GPU brands.
We like the design of the LG 34GN850, but we would have loved it even more if it had a good pair of speakers, better contrast, and a USB-C connector. However, these are minor complaints and easily forgivable since the monitor was originally aimed at gaming. The LG 34GN850 is one of the best ultrawide gaming monitors you can buy now with an excellent price point if you put it in perspective with the 200Hz offerings.
Pros:
Excellent Default Color Quality
Very Responsive and Blur-free
FreeSync/G-Sync Compatible
Attractive Design
Low Input Lag
Cons:
No Speakers
Weak Contrast Ratio
Should have USB-C for the Price
-About the Author: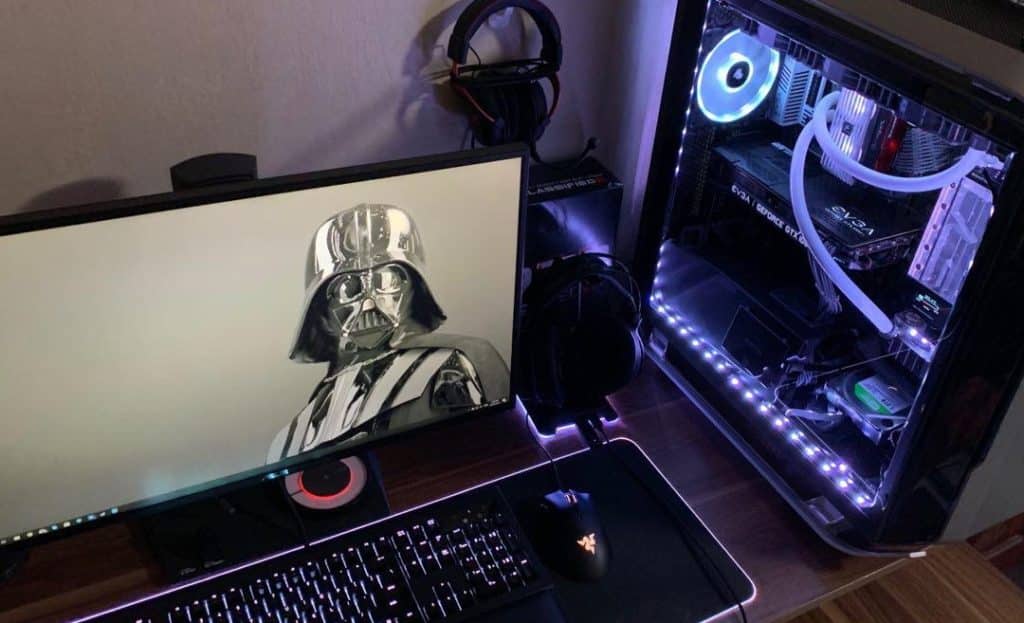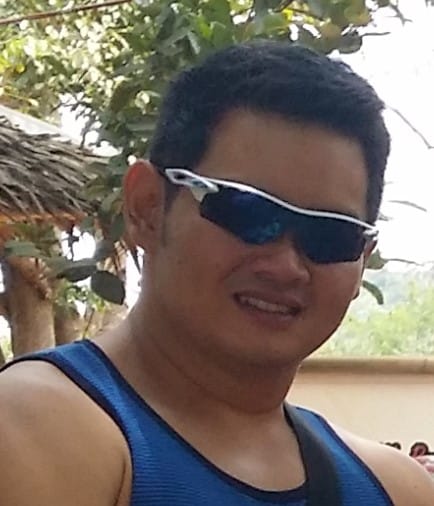 Paolo is a gaming veteran since the golden days of Doom and Warcraft and has been building gaming systems for family, friends, and colleagues since his junior high years. High-performance monitors are one of his fixations and he believes that it's every citizen's right to enjoy one. He has gone through several pieces of hardware in pursuit of every bit of performance gain, much to the dismay of his wallet. He now works with Monitornerds to scrutinize the latest gear to create reviews that accentuate the seldom explained aspects of a PC monitor.