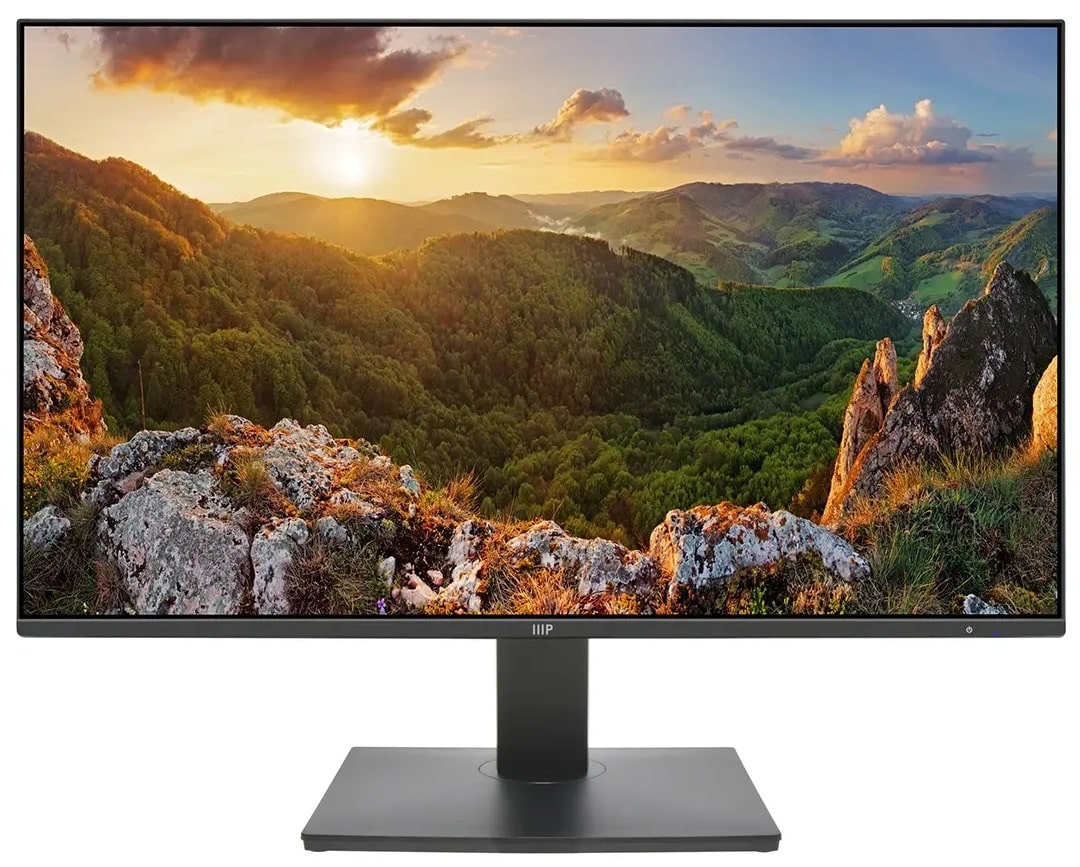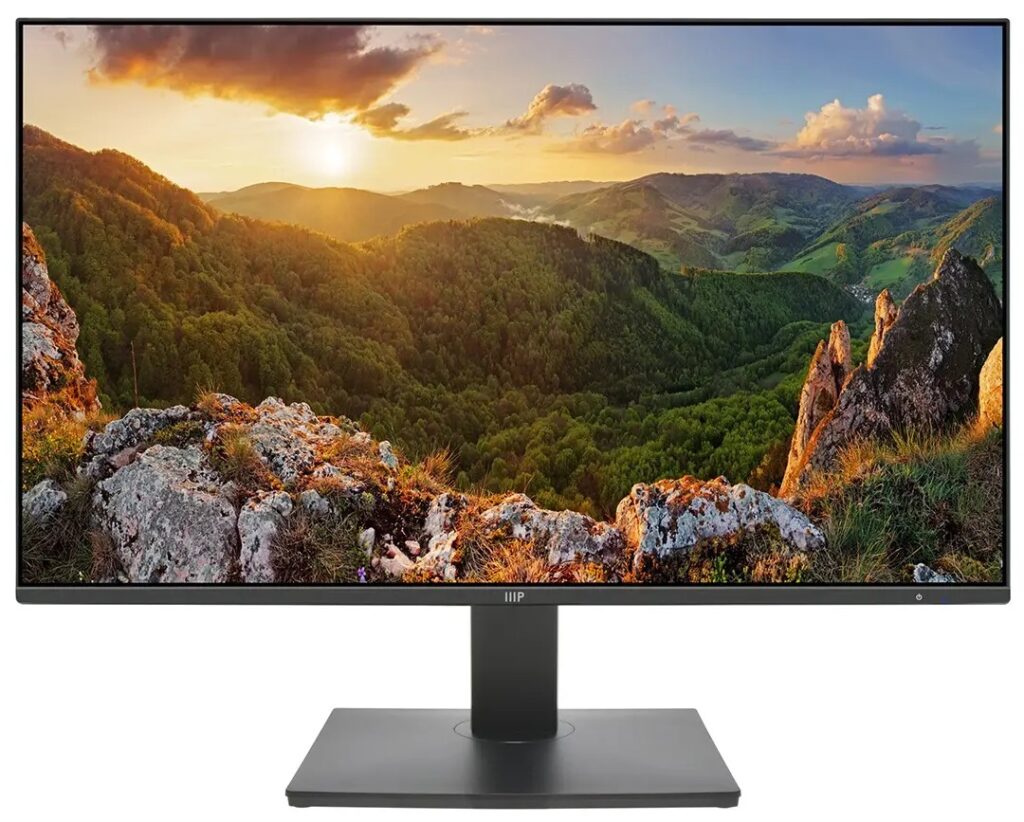 The Monoprice CrystalPro 44029 is an unbelievably affordable display solution for business users and work-from-home setups. It's a basic 75Hz IPS monitor, but that category persists at the $150 price point if you look at other brands. Let's take a closer look at the Monoprice Crystal Pro 44029 to know if it's worth skimping with it or if you should go with a premium alternative.

Monoprice CrystalPro 44029 Specifications
Screen Size: 24 Inches
Resolution: 1920 x 1080 FHD
Aspect Ratio: 16:9
Panel Technology: In-Plane Switching (IPS)
Refresh Rate: 75Hz
Response Time: 14ms
Contrast Ratio: 1000:1 (Static)
Brightness: 250 cd/m²
Speakers: Yes
Stand: Height – No
Stand: Tilt – Yes
Stand: Swivel – No
Stand: Pivot – No
VESA Compatibility: Yes (100 x 100)
Connectivity: HDMI 1.4 x 1, VGA x 1, 3.5mm Jack x 2
Dimensions with Stand (WxHxD): 21.2" x 20.2" x 7.3"
Weight 8.6 lbs

Design and Features
The Monoprice CrystalPro 44029 is as simple as any other office monitor out there regarding form and functionality. It has a matte black finish, so it isn't too striking for a business or professional setting. The display has very thin borders, so it doesn't look cheap like some budget offerings.
Another reason why this monitor is ideal for office or remote setup use is its compact size and weight. It is light and doesn't take up a lot of space, so you should easily fit two or more on a regular office desk. Its base only requires 7.3 inches of depth, so it's also suitable for limited spaces like study corners at a dorm.
Its build quality is what you could expect from a budget model that went through several price cuts. The plastic panels are strong enough to avoid flexing and cracking, but they don't have that almost rubberized feel of the premium models. The included stand also has some wobble, although it is not much of an issue if your desk is stable.
Another downside with budget models is their use of OSD buttons instead of a joystick. The keys are located under the bottom bezel, so they can be tricky to use without line of sight. It takes some time to master their functions, although this is a minor setback if you consider the price tag.
The stand included with the monitor only offers tilt so it's a bit limiting for complex productivity setups. Positioning the monitor can be tricky, especially if you have multiple displays or would rather use the monitor at an offset position. You can use VESA mounts to solve this, but adding them will defeat the product's advantage in being cost-effective.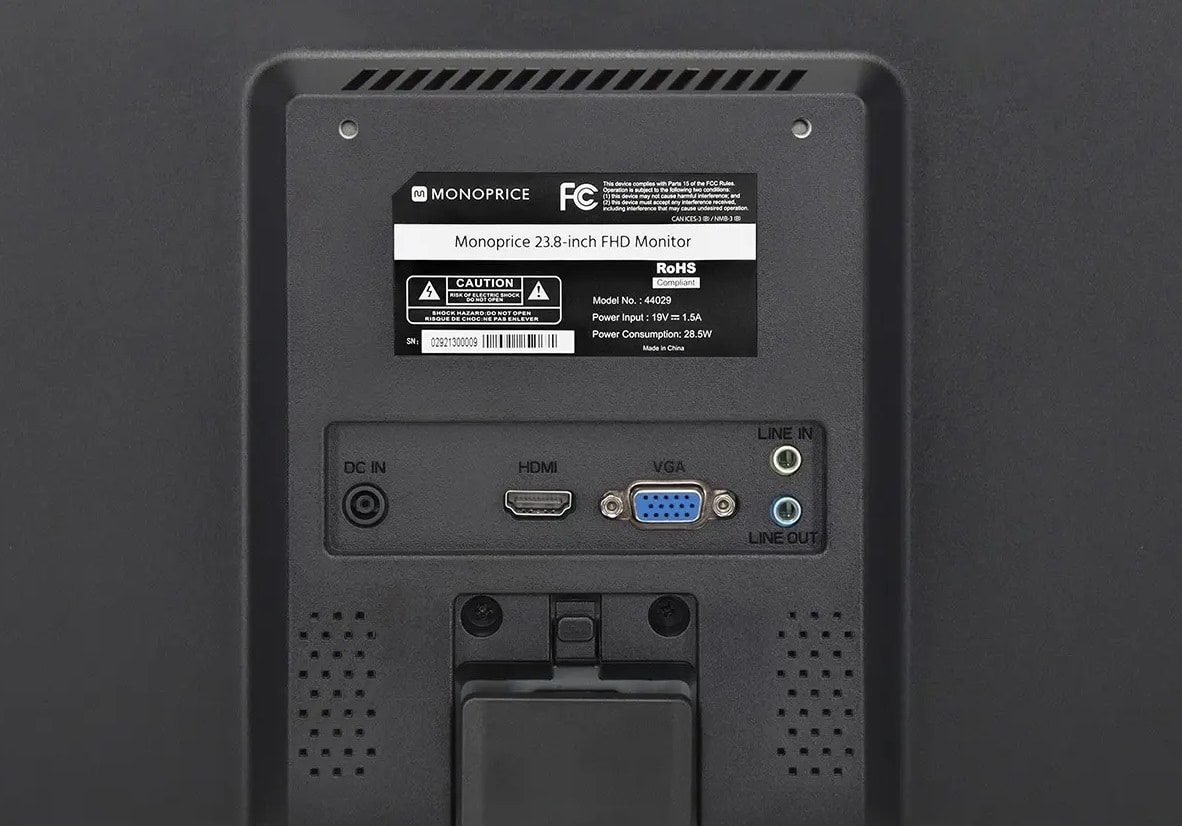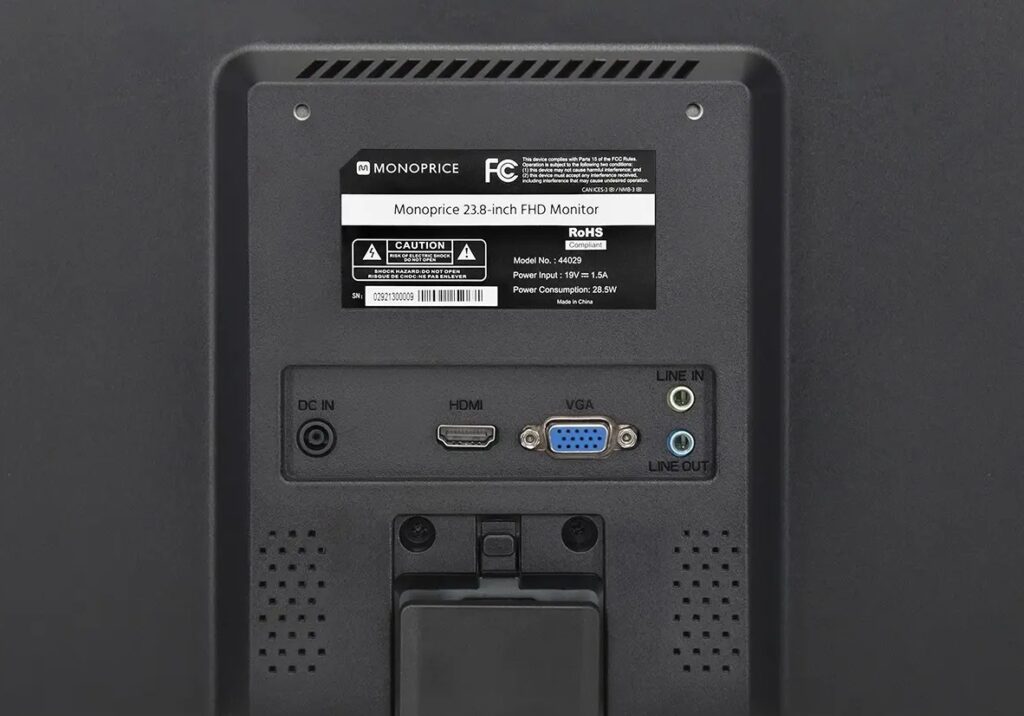 The Monoprice CrystalPro 44029's connectivity layout is also pretty basic compared to the latest monitors. It only has a single HDMI 1.4 port, a VGA slot, and two 3.5mm jacks for audio passthrough. It could use some USB slots, but to be fair, that is all you will need to operate the monitor with your PC.
The monitor has stereo speakers, but they aren't the type that is suited for gaming or entertainment purposes. You can get away with calls and basic audio, but headsets will always be better and clearer.
Display and Performance
The Monoprice CrystalPro 44029 sports a 24-inch IPS panel with a 1920 x 1080 resolution, a 75Hz refresh rate, and a 14ms response time. The backlight has a 250 cd/m2 maximum, while the contrast is listed at 1000:1, like most IPS panels. This variant doesn't have special features like HDR, but that's understandable since it wasn't meant for entertainment.
24-inch 1080p monitors are still popular because gamers and professionals are comfortable with them. Higher resolutions like 4K will subjectively be better, but that extra sharpness can strain the eyes, especially for extended periods. It is also harder to run high-res displays with basic hardware like an office PC.
The Monoprice CrystalPro 44029 renders 98% of the sRGB gamut, so it is not the most vibrant office monitor out here. However, it was pleasing to see that its default accuracy had a deltaE average of 1.61. Most monitors can't offer that kind of score unless they were factory calibrated.
Calibrating it did not improve considerably since the error average only dropped to 1.35. It is better, but the difference will mainly be intangible, especially if you only use the monitor for office work. We don't recommend spending extra on a colorimeter to improve this monitor since it is not practical and the gadget itself costs more.
Its backlight reached 259 cd/m2 at 100%, which is decent, although it might struggle during the day if your room has a lot of windows. Its contrast ratio only reached 923:1 at 50% brightness, so its not great for black luminance. Your alternative is to go with VA panels, but color quality can be a hit or miss.
Panel uniformity for the test sample did not have any major issues except for a few minor backlight leaks on the top edge of the screen. They are only noticeable against a full black screen or in dark scenes, so the won't be a problem while browsing or working. Note that this change with every monitor made due to tolerances, so there are better and worse units out there.
The Monoprice CrystalPro 44029's response time isn't great since it was not designed for fast-paced action. Something as simple as panning the screen suddenly can reveal blurs in contrasting scenes. It has two overdrive levels, but they add overshoot as soon as it's activated. This won't be a problem for work and productivity, but its not ideal for gaming.
You also don't get Adaptive Sync with this monitor, unlike its premium counterparts. It doesn't matter much since it's a 1080p screen that's limited to 75Hz, plus its not ideal for gaming use anyway. Input lag sits at 10ms at 75Hz, so it's still decently responsive, even if it's a simple office monitor.
Thoughts on the Monoprice CrystalPro 44029
The Monoprice CrystalPro 44029 is a nice and convenient choice for an instant remote or office setup since it's so cheap right now. For around $120 (at the time of review), you get a decent-sized 1080p monitor with excellent color accuracy out of the box. It has limited features, but we think it will do alright for basic tasks.
However, you are compromising some comforts if you skimp and go with this monitor, just like with any other purchase. It lacks functionalities like an ergonomic stand and connectivity, which were omitted to lower the price. But overall, the Monoprice CrystalPro 44029 is still a good buy if you only need a basic, no-frills monitor for day-to-day computing purposes.
Pros:
Great Color Accuracy
Very Affordable
Cons:
Limited Features
Slow Pixel Response Time
About the Author: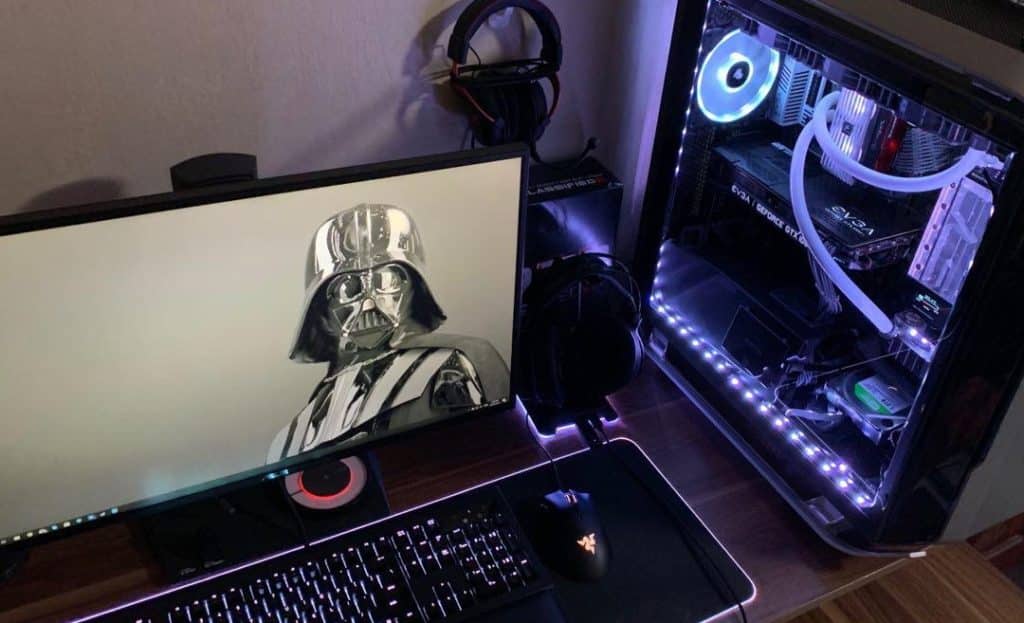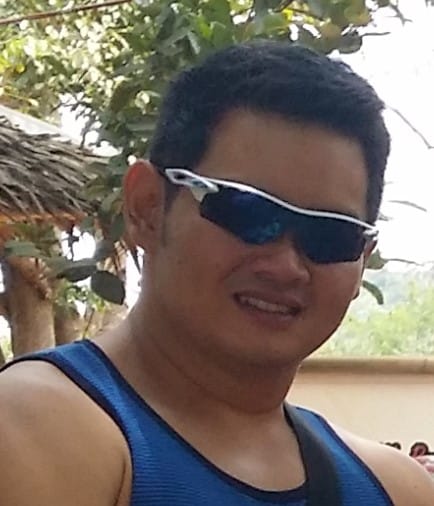 Paolo is a gaming veteran since the golden days of Doom and Warcraft and has been building gaming systems for family, friends, and colleagues since junior high. High-performance monitors are one of his fixations and he believes that it's every citizen's right to enjoy one. He has gone through several pieces of hardware in pursuit of every bit of performance gain, much to the dismay of his wallet. He now works with Monitornerds to scrutinize the latest gear to create reviews that accentuate the seldom explained aspects of a PC monitor.