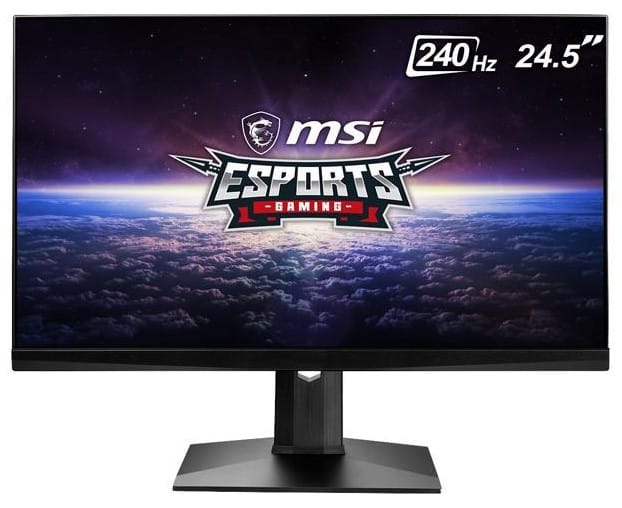 The MSI Optix MAG251RX blends two distinct monitor characteristics into one reasonably-priced package that's difficult to resist. It's a dedicated competitive gaming monitor, but it also includes USB-C connectivity which is usually reserved for prosumer or business-enterprise models. This enables users to enjoy their favorite titles while being able to connect their work laptops via a single interface.
What piques our interest in the MSI Optix MAG251RX is its adamant advertisement of HDR compatibility which is rare in the 240Hz segment. This model uses a new IPS panel that's upgraded from the 144Hz offered by the VA-based models to a substantially faster 240Hz. The resolution stays at 1920 x 1080, but that still is the universal standard for competitive gaming.
You can expect better vibrancy and accuracy from this model thanks to its switch to IPS, but you also lose the high contrast ratio of VA panels. However, it's important to note that the MSI Optix MAG251RX is only certified for DisplayHDR 400, so you can't expect deep and extended dynamic ranges and image details you will find on high-end variants. HDR 400 is underwhelming, but we're always open to be surprised and to change our opinion regarding these monitors.
The MSI Optix MAG251RX's other selling points are its functional features which complement its USB-C connectivity. You get plenty of ports with this model along with a USB hub on the side and a fully-adjustable stand. The USB Type C connector works with DP Alt Mode to let you connect a laptop and transmit video signals, but it can only provide up to 15 watts of power which is a downer.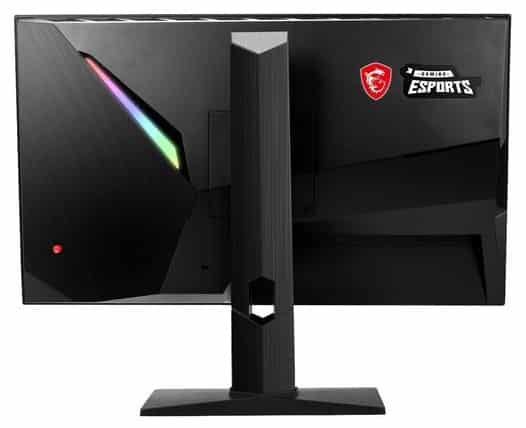 Another selling point for the MSI Optix MAG251RX is it comes equipped with an RGB strip that works with the brand's Mystic Light ecosystem. This is always great if you have MSI gear or RGB-Alliance compatible hardware which allows you to sync the lighting colors and schemes. However, if you have a mish-mash of brands, getting the lights to work together can be a chore, or worse, impossible.
The MSI Optix MAG251RX is also strongly advertised as G-Sync compatible, but it works with FreeSync as well. It is not officially mentioned in the main product page, but you'd know if you check out the video inputs which are not restricted. Full G-Sync monitors with the built-in controller can only have DisplayPort and a single HDMI slot, along with a noticeably higher price tag.
The MSI Optix MAG251RX is already starting to reach retailers with a $359.99 price point that is easy on your wallet for a 240Hz variant. Availability is limited and supply lines are slow due to the current COVID situation, so the available units are selling fast. We are looking to get a review unit of this monitor, so stay tuned to this page or visit the MSI Optix MAG251RX's product page if you want to know more.
About the Author: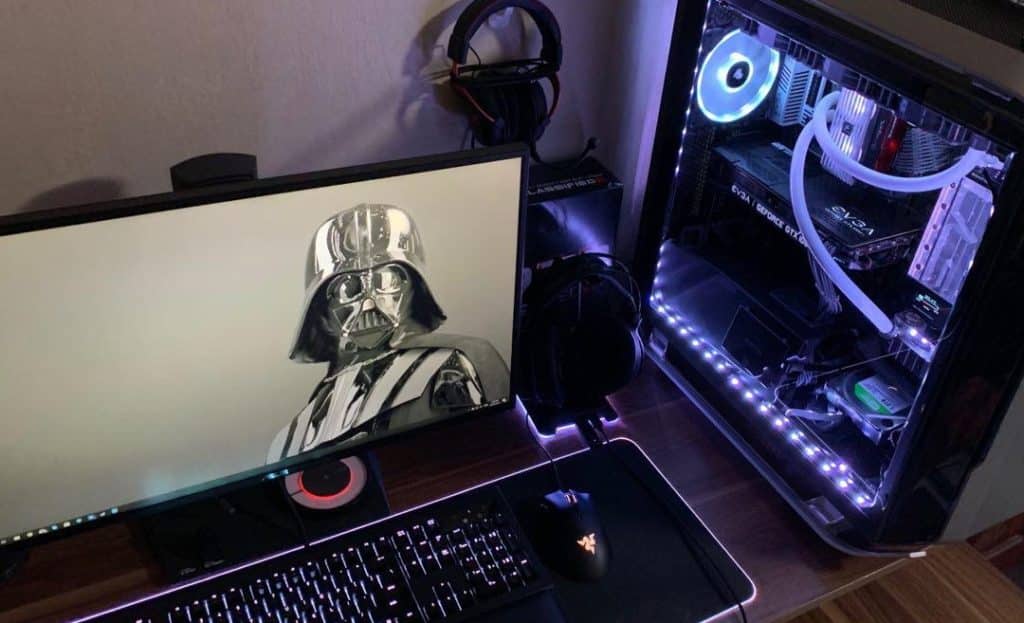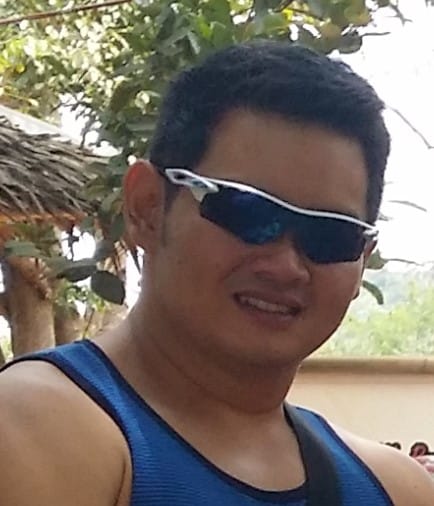 Paolo is a gaming veteran since the golden days of Doom and Warcraft and has been building gaming systems for family, friends, and colleagues since his junior high years. High-performance monitors are one of his fixations and he believes that it's every citizen's right to enjoy one. He has gone through several pieces of hardware in pursuit of every bit of performance gain, much to the dismay of his wallet. He now works with Monitornerds to scrutinize the latest gear to create reviews that accentuate the seldom explained aspects of a PC monitor.