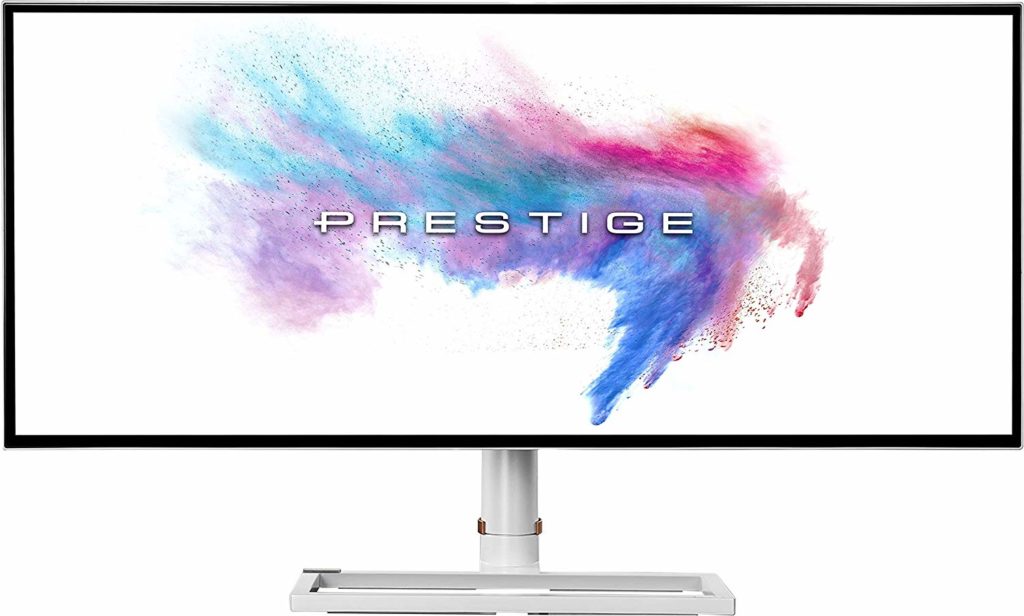 The MSI PS341WU offers a pre-calibrated ultrawide screen with an impressive 5120 x 2160 resolution for design, editing, and content creation. The monitor's specs are comparable to the LG 34WK95U and both are priced to compete with each other in the prosumer segment. The MSI PS341WU the brand's entry into a monitor category that isn't meant for gaming, but does it deliver the performance the makes the price worth it?

MSI PS341WU Specifications
Screen Size: 34 Inches
Resolution: 5120 x 2160 5K2K
Aspect Ratio: 21:9
Panel Technology: In-Plane Switching (IPS)
Refresh Rate: 60Hz
Response Time: 8ms
Contrast Ratio: 1200:1 (Static)
Brightness: 450 cd/m2
Built-in Speakers: Yes 2 x 5 Watts
Stand: Height – Yes (4 Inches)
Stand: Tilt – Yes (-5°/+15°)
Stand: Swivel – No
Stand: Pivot – No
VESA Compatibility: Yes
Connectivity: DisplayPort 1.4 x 1,USB 3.2x 3, USB-C x 1, SD Card Reader x 1, 3.5mm Audio Jacks x 2
Dimensions (WxHxD): 32.17" x 19.71" x 10.25"
Weight: 22.71 lbs

Design and Features
The MSI PS341WU is part of the brand's Prestige line of products which look luxurious compared to the Optix offerings which are aimed at the gaming crowd. The monitor has an all-white look with minimal copper accents on some key spots which create a new aesthetic flavor. The display area is bezel-free, but you will see black inner borders all around when the monitor is in use.
We can't consider that characteristic as a downslide for the MSI PS341WU since it still looks suitable for multi-display setups even if it's not needed. The product looks fresh and sophisticated, making it more comparable or even better-looking than some of its competitors.
The MSI PS341WU is an amazing piece of kit due to its refinements brought about by excellent quality control from MSI. The seams fit tightly and evenly, plus there is no hint of wobbling or weakness on the dominantly plastic panels of the chassis. The monitor also stands stable once assembled on your desk while the nice matte finish takes care of resisting dust build-up and fingerprints.
The MSI PS341WU doesn't need OSD buttons since it already has a joystick which can also be programmed for macros. You can also manipulate the product's capabilities via the MSI Creator OSD app which is even more convenient to use. However, you are going to need to connect the device's type-B slot to your PC for data transfers and control.
We love the look of the MSI PS341WU's stand that comes with decent flexibility and a rectangle-shaped base. The total depth of the device exceeds ten inches, but the blank space in the middle of the footing should allow you to place your small items such as mobile phones or thumb drives. You can tilt, swivel, and adjust the height, or you can simply go with a VESA mount if the assembly takes up a lot of space on your tabletop.

Another fantastic design consideration MSI imbued into the MSI PS341WU is its connectivity features which should be able to satisfy seasoned professionals. The main video inputs include DisplayPort 1.4 and two HDMI 2.0 slots, along with a USB-C connector that offers up to 85 Watts of power and DP Alt Mode. Take note that you need to use DP 1.4 or the latter if you want to run at full resolution and refresh rate.
There is also a convenience hub on the side of the MSI PS341WU which includes two of the USB 3.2 ports and an SD card reader. Most would think the latter isn't necessary, but many photographers will find this feature useful for hot-swapping memory cards from their cameras. You will also find two 3.5mm jacks for audio input and output on this side which makes connecting your headphones or mic easier.
Display and Performance
The MSI PS341WU boasts a 34-inch Nano IPS panel with an impressive 5120 x 2160 resolution, 60Hz refresh rate, and 8ms response time. The backlight is rated at 450 cd/m2 while contrast sits at 1200:1 courtesy of Nano IPS technology. The screen is also DisplayHDR 600 certified, meaning its backlight can pulse up to 600 cd/m2 if the HDR content demands it.
The pixel density on the MSI PS341WU produces an incredibly sharp display that is fantastic for design and editing but taxing for games and your eyes. Many GPUs will struggle to maintain 60 FPS in modern titles, but to be fair, the product was not meant to be used that way. We know some users will enjoy the massive desktop space this product will provide, but reading walls of text could become difficult and tiring unless you use scaling.
The MSI PS341WU produces 96% of the DCI-P3 color space as expected from LG's Nano IPS technology. The screen looks vibrant well saturated, but its default accuracy of Delta E average of 2.5 could use some considering the monitor was made for editing. The device carries a dedicated sRGB mode which locks the gamut in the color space, but it also only offers a DE of around 2.6 which isn't bad, but a bit short for professional standards.
The screen's color temperature only slightly exceeds the 6500K standard in sRGB, but the monitor's HDR mode slightly looks warmer with a heavier gamma setting. What's fantastic about the device is it can exceed its contrast rating at 1280:1 in SDR, but that can expand exponentially in HDR mode. The screen's backlight can reach as high as 670 cd/m2, giving us the satisfying improvements in image depth and the overall appearance of the screen.
Testing HDR-compatible games like Modern Warfare on the MSI PS341WU is truly a sight for sore eyes. The night missions seem dark and murky, but the flashes of gunfire in the Clean House mission make the scene more terrifying. Effects such as explosion look more convincing, but there are times when the lighting looks like the spread isn't controlled as it looks on HDR1000 monitors.
The MSI PS341WU sample did have some minor uniformity issues, especially on its bottom corners which had a little backlight bleeding. Thankfully, it did not reduce the contrast and vibrancy of the adjacent quadrants at an immediately noticeable degree. Nano IPS panels are not safe from these issues, so make sure you get a unit from a seller that has consumer-friendly returns and exchange terms.
Responsiveness isn't one of the key strengths of the MSI PS341WU since its meant for the slow crawl of editing or designing content. Ghosting becomes noticeable when color transitions or movements accelerate, so gamers who like shooters or racing games might have to look elsewhere. But then again, this limitation is entirely forgivable for a monitor of this grade since there are a lot of specific alternatives out there.
The MSI PS341WU also doesn't support FreeSync, so naturally, G-Sync compatibility is out of the window. Again, it's understandable, but at least FreeSync comes standard in most monitors nowadays. Input lag sits at 10ms at 60Hz so there are no delays, but the device isn't suitable for anything other than casual gaming at best.
Thoughts on the MSI PS341WU
The MSI PS341WU is a well-designed monitor with great features and a vibrant IPS panel, but it falls short in some key aspects. HDR content will start to shine in DisplayHDR 600 monitors like this option since the visual improvements and augmentations become appreciable. The Nano IPS panel has a lot of potential while the valuable extras such as the convenience hub make the product ideal for creative environments such as studios.
However, the limitations found on the MSI PS341WU did contradict a lot from its main goal of providing a canvass for our talented brethren. Its calibration could be a lot better for a product intended for creators, especially since it's so expensive. The monitor has a lot of promise as mentioned, but it needs attention and effort to bring that out.
About the Author: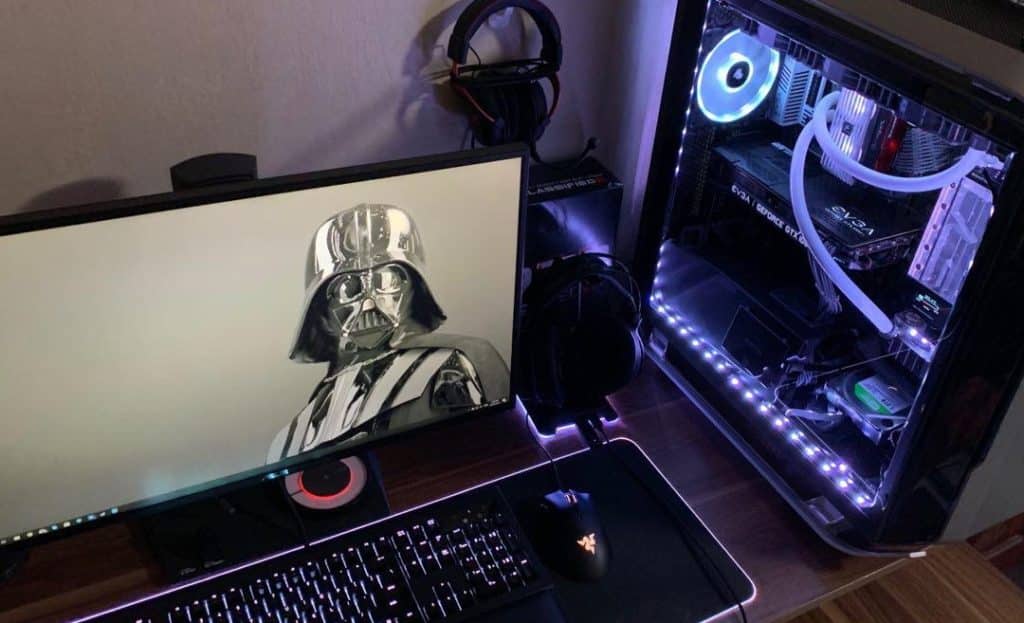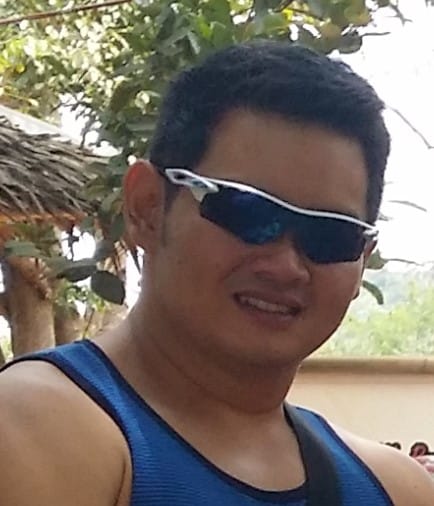 Paolo is a gaming veteran since the golden days of Doom and Warcraft and has been building gaming systems for family, friends, and colleagues since his junior high years. High-performance monitors are one of his fixations and he believes that it's every citizen's right to enjoy one. He has gone through several pieces of hardware in pursuit of every bit of performance gain, much to the dismay of his wallet. He now works with Monitornerds to scrutinize the latest gear to create reviews that accentuate the seldom explained aspects of a PC monitor.