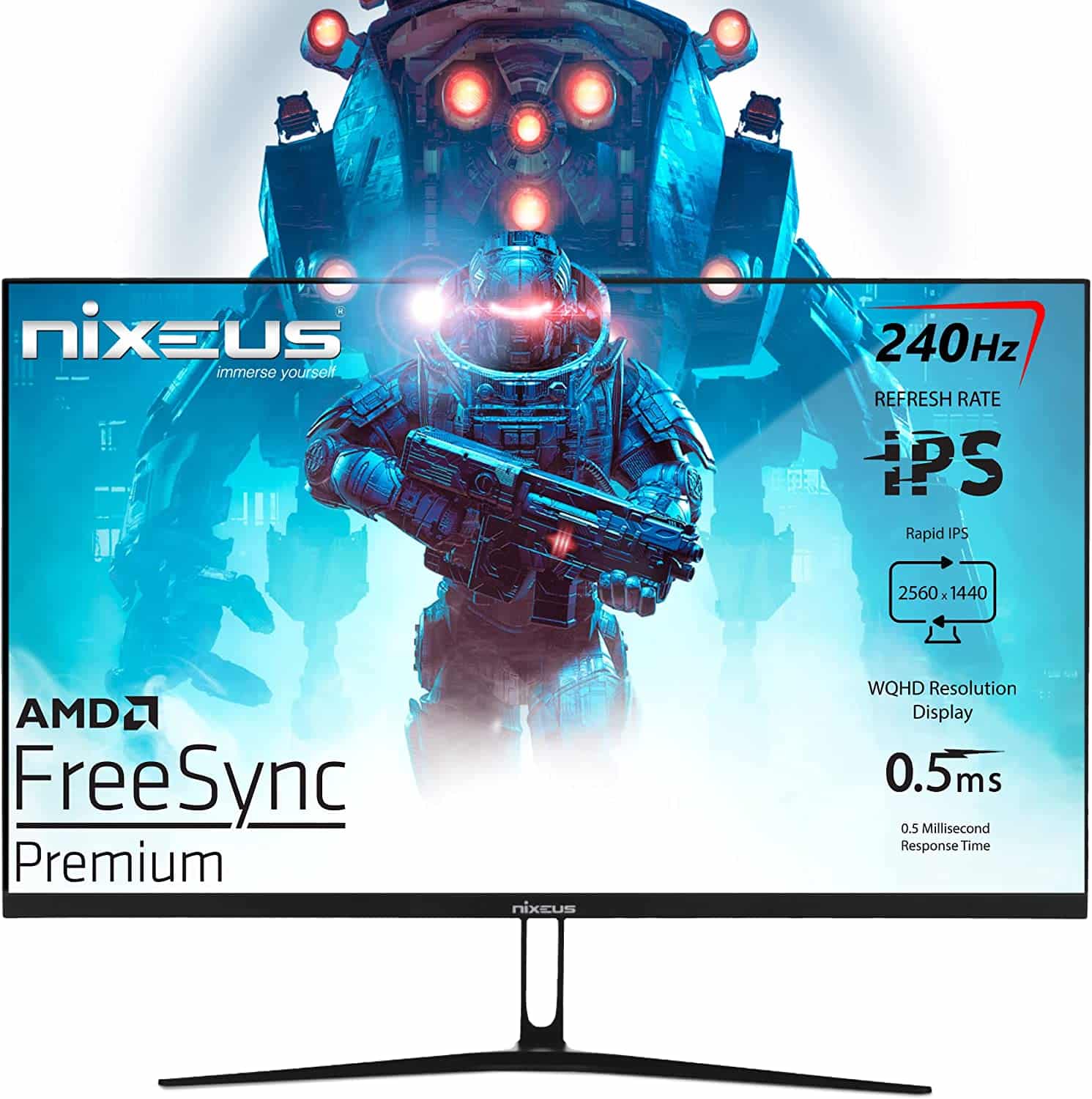 The Nixeus NX-EDG27240X aims to compete in a gaming monitor category that premium brands hotly contest with their excellent competitors. It has the exact key panel specifications as its high-end counterparts like the Aorus FI27Q-X, but it has a lower MSRP upon release. Let's take a closer look at the Nixeus NX-EDG27240X to know if it could be your next E-Sports setup upgrade.

Nixeus NX-EDG27240X Specifications
Screen Size: 27 Inches
Resolution: 2560 x 1440 WQHD
Aspect Ratio: 16:9
Panel Technology: In-Plane Switching (Fast IPS)
Refresh Rate: 240Hz
Response Time: 0.5ms MPRT
Contrast Ratio: 1000:1
Brightness: 400 cd/m²
Built-in Speakers: Yes
Stand: Height – No
Stand: Tilt – Yes
Stand: Swivel – No
Stand: Pivot – No
VESA Compatibility: Yes (100 x 100)
Connectivity: DisplayPort 1.4 x 2, HDMI 2.0 x 2, USB 3.0 x 3, 3.5mm x 1

Design and Features
The Nixeus NX-EDG27240X looks like a sleek office or gallery monitor, unlike its counterparts that are available now. It has a matte black chassis that doesn't stick out, so it should be easy to maintain and fit into most setups. The display has a bezel-free design on three sides, but it still has inner borders which show up when it's turned on.
It's bigger than the usual monitors you encounter at work or in schools, but placement shouldn't be an issue if you have a standard-sized desk. It doesn't take a lot of depth from your desk since it doesn't have a full-featured stand. It is also light enough to be moved around or packed for LAN parties or gaming events, so it's a bit more versatile.
Its build quality is a bit of a mixed bag, and we think that Nixeus skimped too much on a supposedly high-end model in their line-up. There are no cosmetic defects on the monitor, but the plastics felt a bit thin compared to other offerings. The stand also wobbles, but it's stiff enough so the screen won't go off angle just like that.
Another downside with the Nixeus NX-EDG27240X is it went back to using buttons for the OSD instead of a more convenient joystick. The layout is located at the back near the bottom edge of the cabinet so it's readily accessible. However, it takes more effort and key presses to get to a specific setting, so it can get confusing for many who don't know their way around a monitor.
The stand included with the Nixeus NX-EDG27240X is very limited since it sits low and it only offers tilt. We think that monitors at this price range should always include an ergonomic option even if they are trying to lower the MSRP. You can use VESA mounts, but that will ruin its affordability advantage versus its already discounted competitors.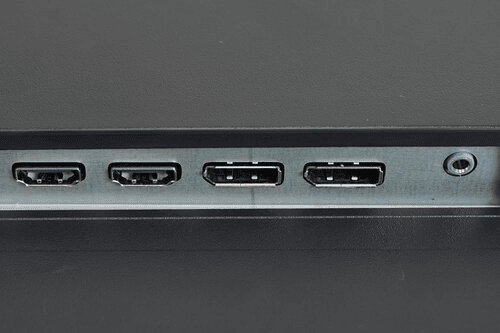 The Nixeus NX-EDG27240X also has a toned-down connectivity layout since it's aiming for the budget throne in the 240Hz 1440p segment. However, it has two slots each for DisplayPort 1.4 and HDMI 2.0, so you can connect a bevy of devices to the monitor. It also has a 3.5mm audio jack, but we reckon most would prefer to connect audio equipment directly to the motherboard.
You will also find a pair of basic speakers with the monitor despite the other omissions it had to go through. It's nice to have more features for the money, but they sound tinny and weak so most wouldn't use them for the monitor's main purpose. Headsets will still be better for competitive gaming since the sound they give is properly tuned and focused.
Display and Performance
The Nixeus NX-EDG27240X sports a 27-inch Rapid IPS panel with a 2560 x 1440 resolution, a 240Hz refresh rate, and a 0.5ms boosted response time. The backlight has a 400 cd/m2 maximum but the contrast is still listed at 1000:1 like most IPS monitors. The monitor is compatible with HDR, but it is not certified by VESA.
27-inch 1440p monitors are perfect for any type of use since they offer the best balance between sharpness and visibility. You get extra space to work with plus images and text will look crisper and better defined. It is not as demanding as 4K, plus your eyes won't squint too hard while reading or writing without scaling.
The Nixeus NX-EDG27240X renders more than 100% sRGB and 98% DCI-P3 for impressive color in any type of use. It has a deltaE average of 4.11 which is simply too high, so it may look too rich for some users. However, the extra punchy colors are usually welcome for games and movies where neutral hues can sometimes look dull.
Calibrating the monitor reduced its deltaE average to 1.08 which is excellent for a gaming monitor of this grade. The downside is that you will need a colorimeter to streamline its output, and the gadget itself isn't cheap or accessible. We recommend using its dedicated sRGB mode which has a 2.1 dE average if you want to use the monitor for content creation.
The Nixeus NX-EDG27240X reached 422 cd/m2 at 100% so it can fight glare and has plenty of room for adjustment. Its contrast wasn't impressive since it only reached 945:1 at 40% brightness, rendering it incapable of deep blacks. Most IPS monitors are like that unless they add special backlights, so it's an acceptable result.
Panel uniformity for the sample had some issues due to minor backlight bleeding at the bottom edge of the screen. They showed up as clouding when it's showing dark images, but they are less of an issue when it is putting out full-color images. Note that this can change with every monitor since there are tolerances in play, so getting a unit with better uniformity is possible.
Responsiveness for this model is excellent, but it is also a bit tricky to tune if you can't run at 240Hz. You don't need to touch the overdrive's default level if you are at 240Hz, but you need to tone it down accordingly if you drop to 144Hz, 120Hz, or even 60Hz. Adjusting it will only take a little of your time, so finding the sweet spot for your chosen games should be easy as peas.
The Nixeus NX-EDG27240X is compatible with FreeSync and G-Sync so you don't have to worry about losing VRR functionality. This duality is essential now so you don't get stuck with one brand if you decide to upgrade. Input lag sits at 3ms, putting it next to the fastest 240Hz monitors out there.
Thoughts on the Nixeus NX-EDG27240X
The Nixeus NX-EDG27240X offers excellent imaging and gaming performance courtesy of its special Rapid IPS panel. It offers fantastic colors, especially when it's calibrated, plus it's fast and smooth, so it's ideal for competitive play. We want to commend its lower MSRP, but it's still quite expensive unless you catch it with a discount.
That price point expounds on its other weaknesses, such as its lack of creature comforts that are usually included with the other option. Something as basic as an adjustable stand should be included if you spend this kind of money. We think Nixeus retrogressed with these design choices when compared to some of its products like the NX-EDG27X, which sits at a lower tier.
Pros:
Wide Gamut Coverage
Fast and Responsive
Lower-Priced 240Hz 1440p Option
FreeSync and G-Sync Compatible
Cons:
Limited Features
Not Affordable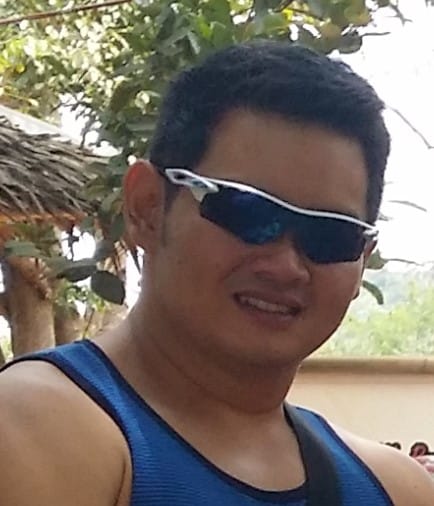 Paolo is a gaming veteran from the golden days of Doom and Warcraft. Since junior high, he has been building gaming systems for family, friends, and colleagues. High-performance monitors are one of his fixations; he believes that every citizen's right to enjoy one. He has gone through several pieces of hardware in pursuit of every bit of performance gain, much to the dismay of his wallet. He has also spent half a decade researching, reviewing, and writing about these products and now has over 1400 articles about the best gaming tech under his belt.