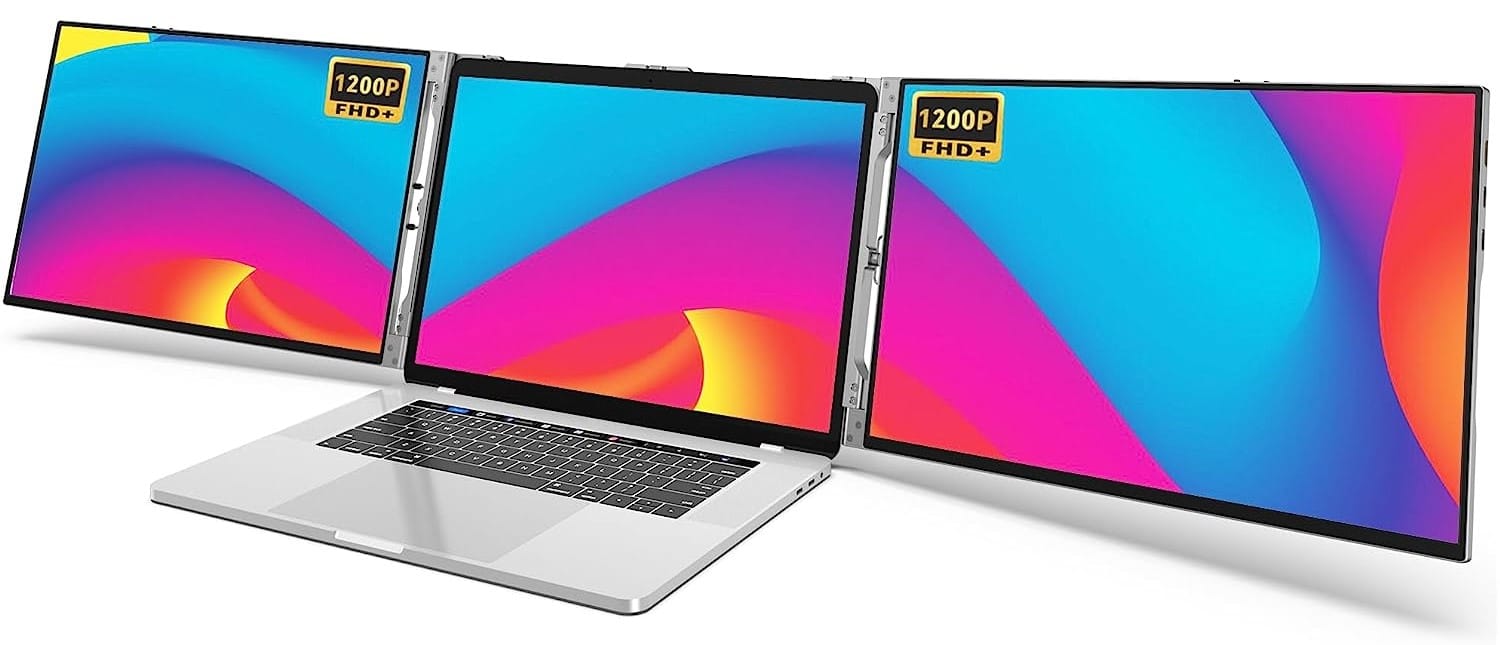 The Oiiwak OK14 offers premium build quality and design for users who want to maximize productivity while on the go. It's smaller than the FQQ S20, but it has a higher resolution and a solid feel that gets rid of the notion that it comes from a lesser-known brand. It is not cheap, so it deserves a meticulous look to know what it offers.
Oiiwak OK14 Specifications
Screen Size: 14 Inches (Each Display)
Resolution:1920 x 1200
Aspect Ratio: 16:10
Panel Technology: In-Plane Switching (IPS)
Refresh Rate: 60Hz
Contrast Ratio: 1500:1
Brightness: 400 cd/m²
Built-in Speakers: None
Stand: Height – No
Stand: Tilt – Yes (Using Laptop Screen)
Stand: Swivel – Yes
Stand: Pivot – No
VESA Compatibility: No
Connectivity: USB-C x 2, Mini HDMI x 1 (Each Display)
Dimensions With Stand (WxHxD): 13″ x 7.87″ x 1.47″
Weight: 7.8 Pounds

Design and Features
The Oiiwak OK14 feels like a tank when compared to most portable monitors due to its unique design and solid aluminum chassis. The monitor has a light gunmetal finish and a black faux leather cover so that it won't look out of place beside a premium computer. The display isn't entirely bezel-free, but its borders are mostly unnoticeable despite their size.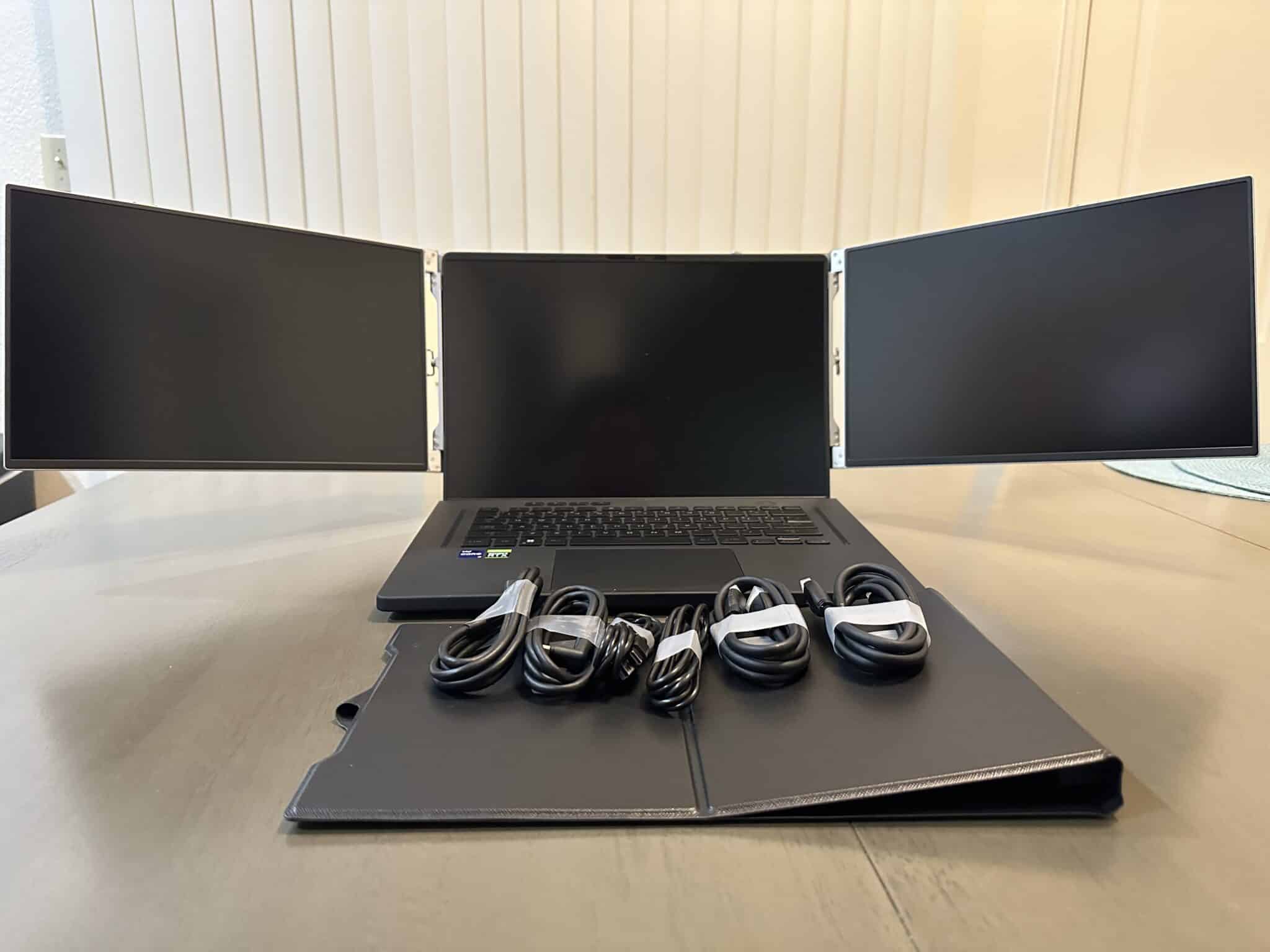 The OK14 comes in a box that looks and feels like it was made for a premium tablet. You will find two cables each for USB-C to USB-C, USB-A to USB-C, and HDMI to mini HDMI for its functions. What it doesn't have is a wall adapter, which will come in handy since one of the displays needed power even if Oiiwak said that it didn't if connected via USB-C.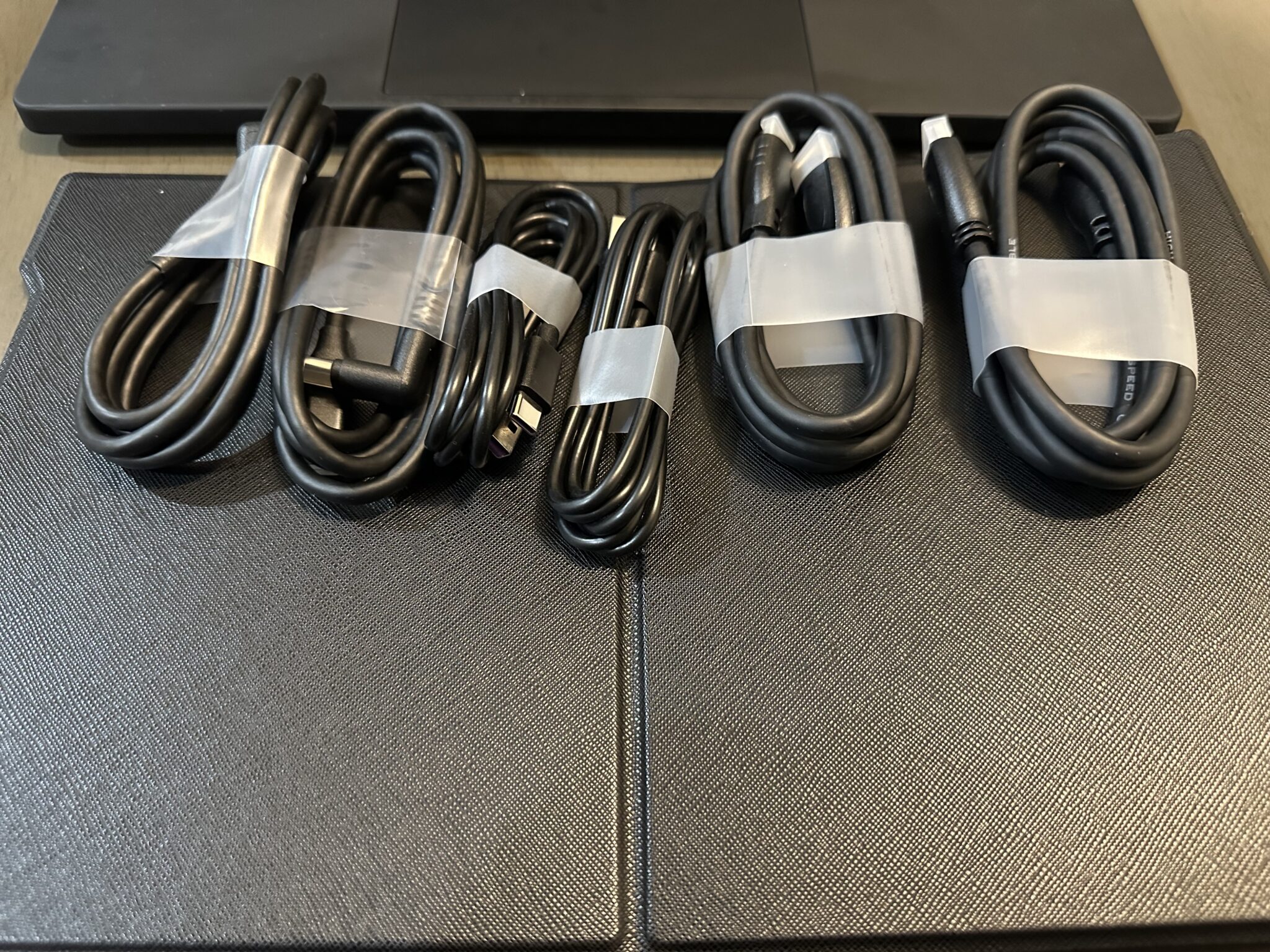 It's not the sleekest option out there, but it's still very portable thanks to its folding design and robust materials. It is also quite heavy, but it should fit right into any backpack or messenger bag. The only problem with it is its space requirements which would make it next to impossible to open up on small café tables.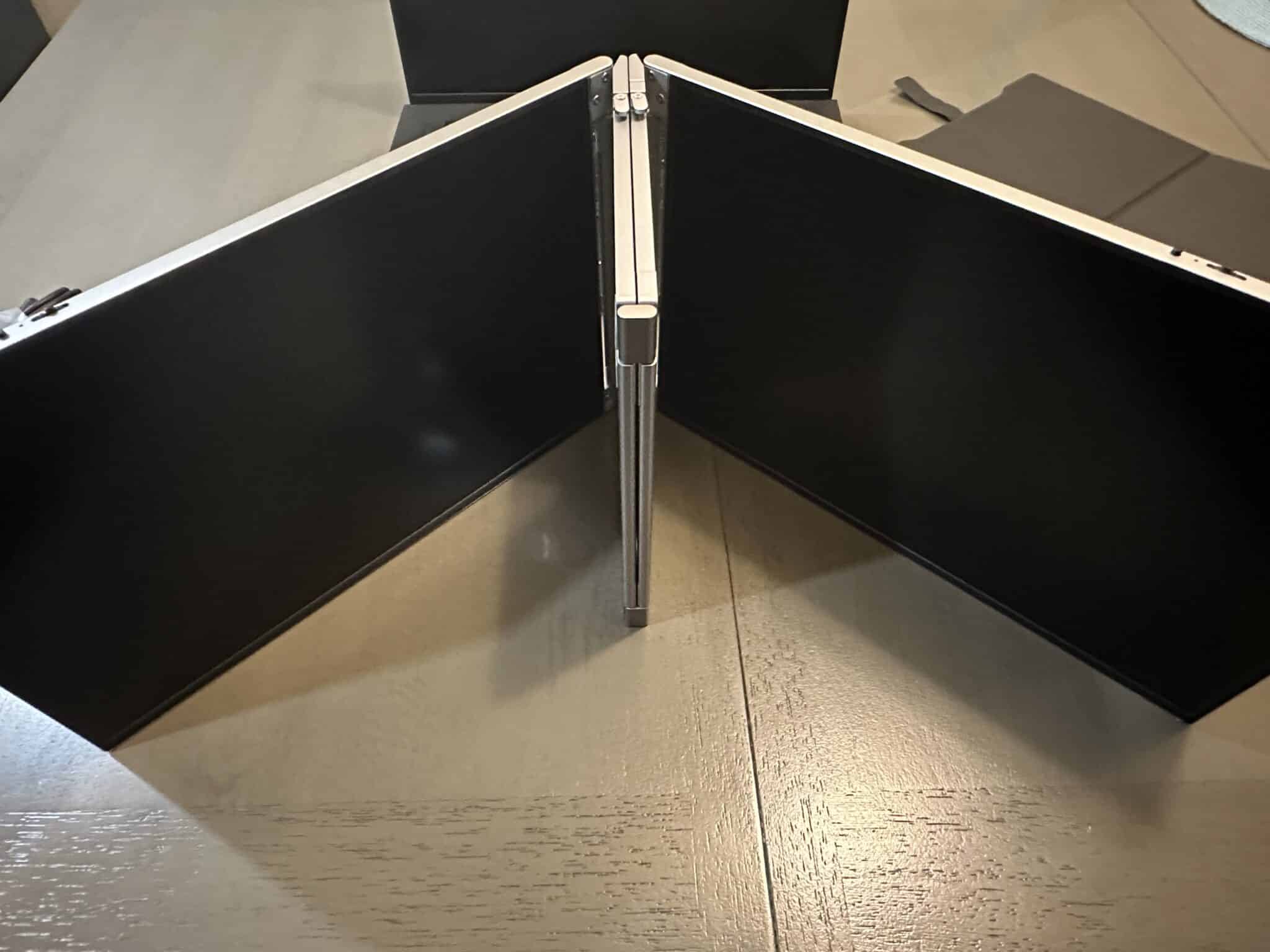 What makes this monitor better than its competitors is its build quality and perceived durability. The monitor's aluminum panels are durable and practically scratch-resistant, giving it an advantage over the plastic-clad models. Its attachment mechanism has a nice and firm grip, so it won't side down despite the weight.
However, that's one of the things were worried about with the Oiiwak OK14's design. The spring-loaded mounting design clamps down hard to your laptop's display, so those with thinner top shells like the OLED ones might get damaged over time. The springs will also become less firm over time, especially if you stretch the monitors out regularly.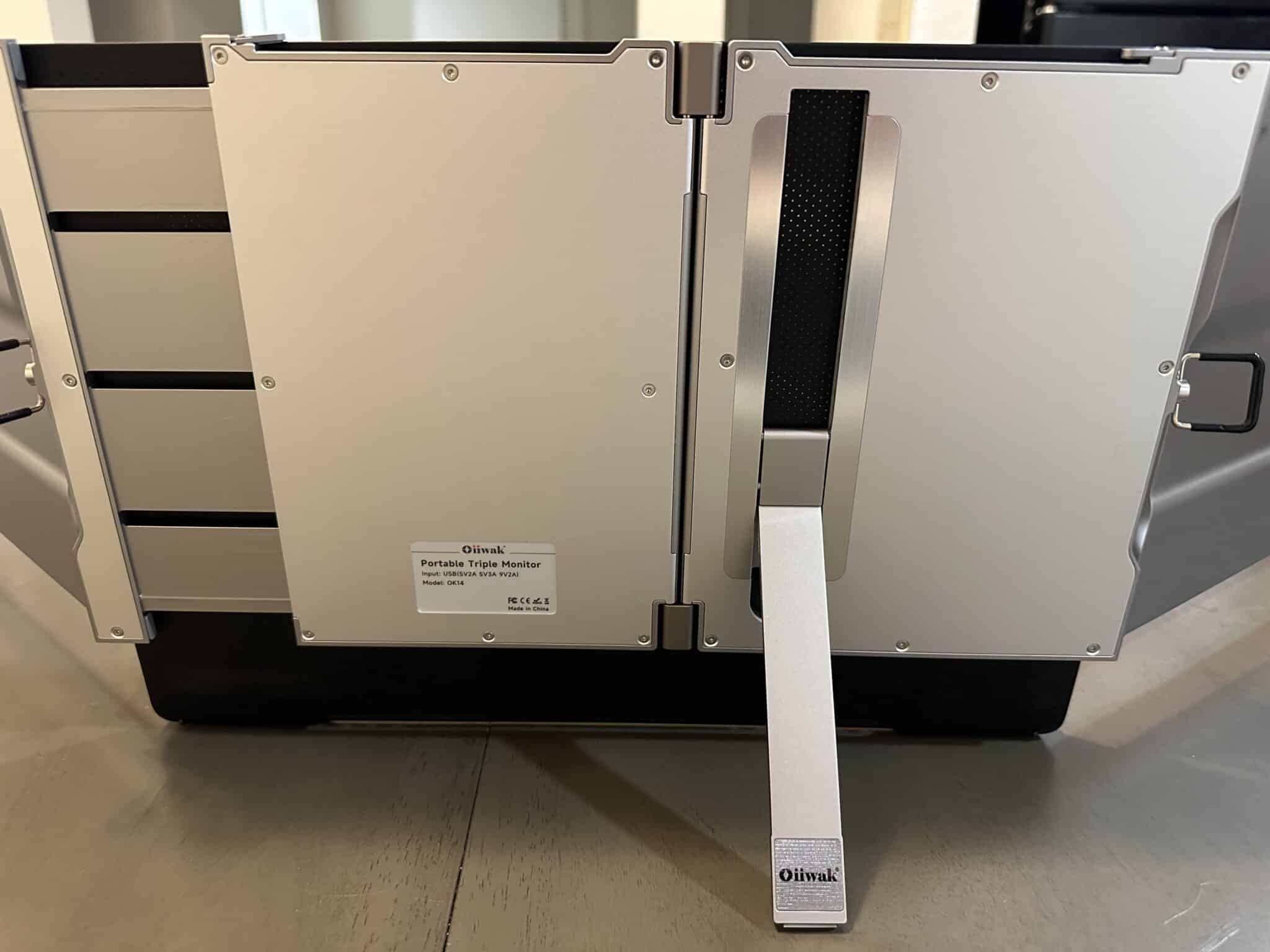 The Oiiwak OK14 offers swivel and tilt adjustments when it's attached to your monitor's display. It is quite heavy, but it has a locking kickstand with a rail guide that lets you set various angles. Mounting it any other way isn't ideal since the back panel needs to stretch out over your laptop's shell for it to become stable.
Its connectivity layout is pretty straightforward since you only have to deal with two USB-C ports and a mini HDMI slot. Oiiwak said that the displays won't need an external power source if the former is used. But for some reason, the left display did not power on when we connected it to one of the USB-C ports on the Asus M16.
We're not sure if it's an issue on our laptop or the monitor itself, but using HDMI and a USB charger with the monitor solved that. Other triple monitors worked with strictly USB-C, so it might have been a fluke between the product and our computer. It's a minor issue, but using HDMI instead means that you have to deal with more cables.
Another minor annoyance we have with the Oiiwak OK14 is its connector locations which are on the opposite sides of the screens. This isn't a problem if you have USB-C or HDMI slots on each side of your laptop, but that usually isn't the case. Most video inputs are on one side of the device, so you have to be creative in setting up the wires.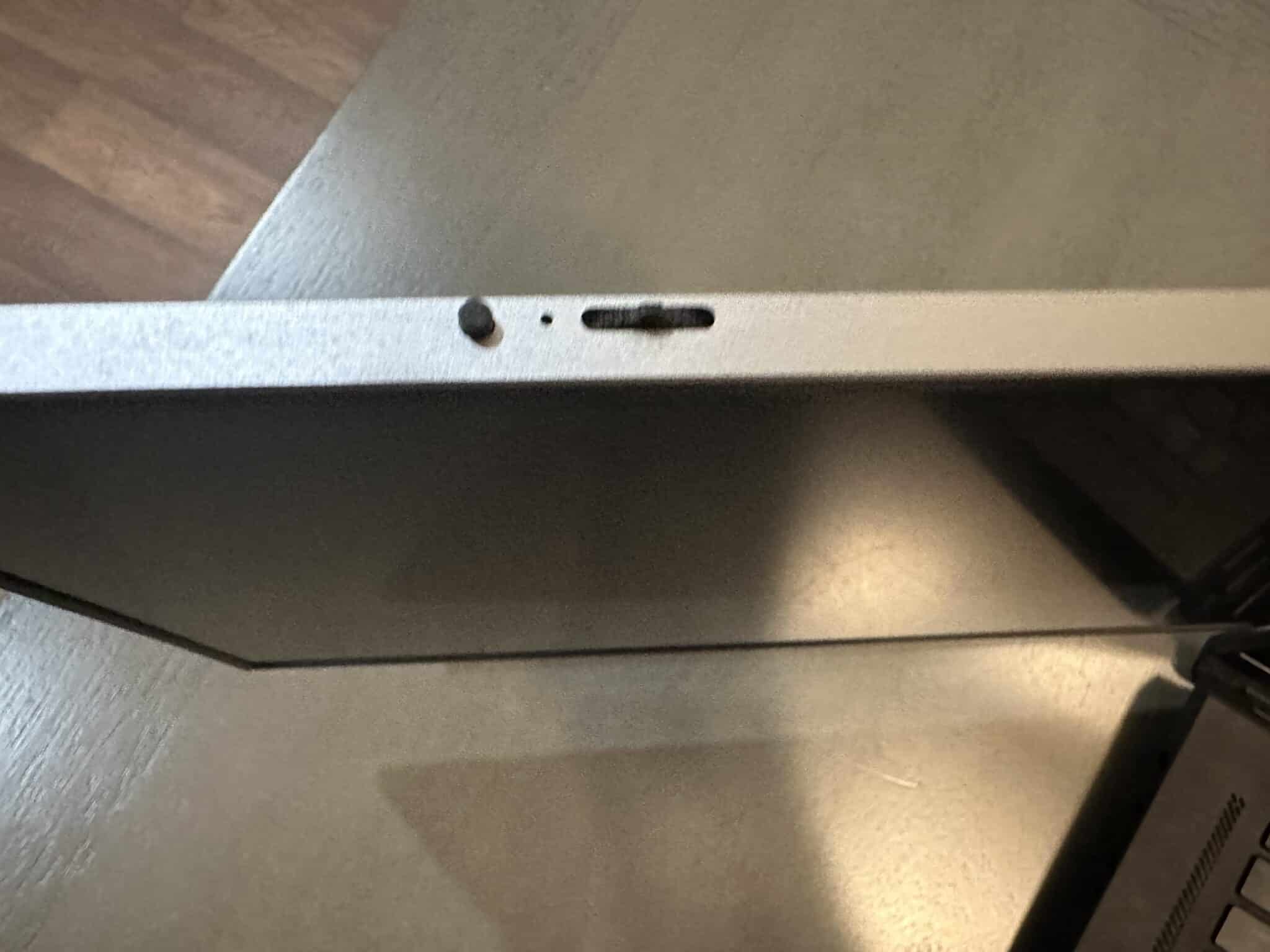 The monitor also has a dedicated power and jog button for switching it and accessing its OSD. They are on the top of each panel, so you don't have to reach in and affect the viewing angle you've set. The only downside is the clunky layout of the OSD, which you can't get over since the jog button doesn't have a back feature.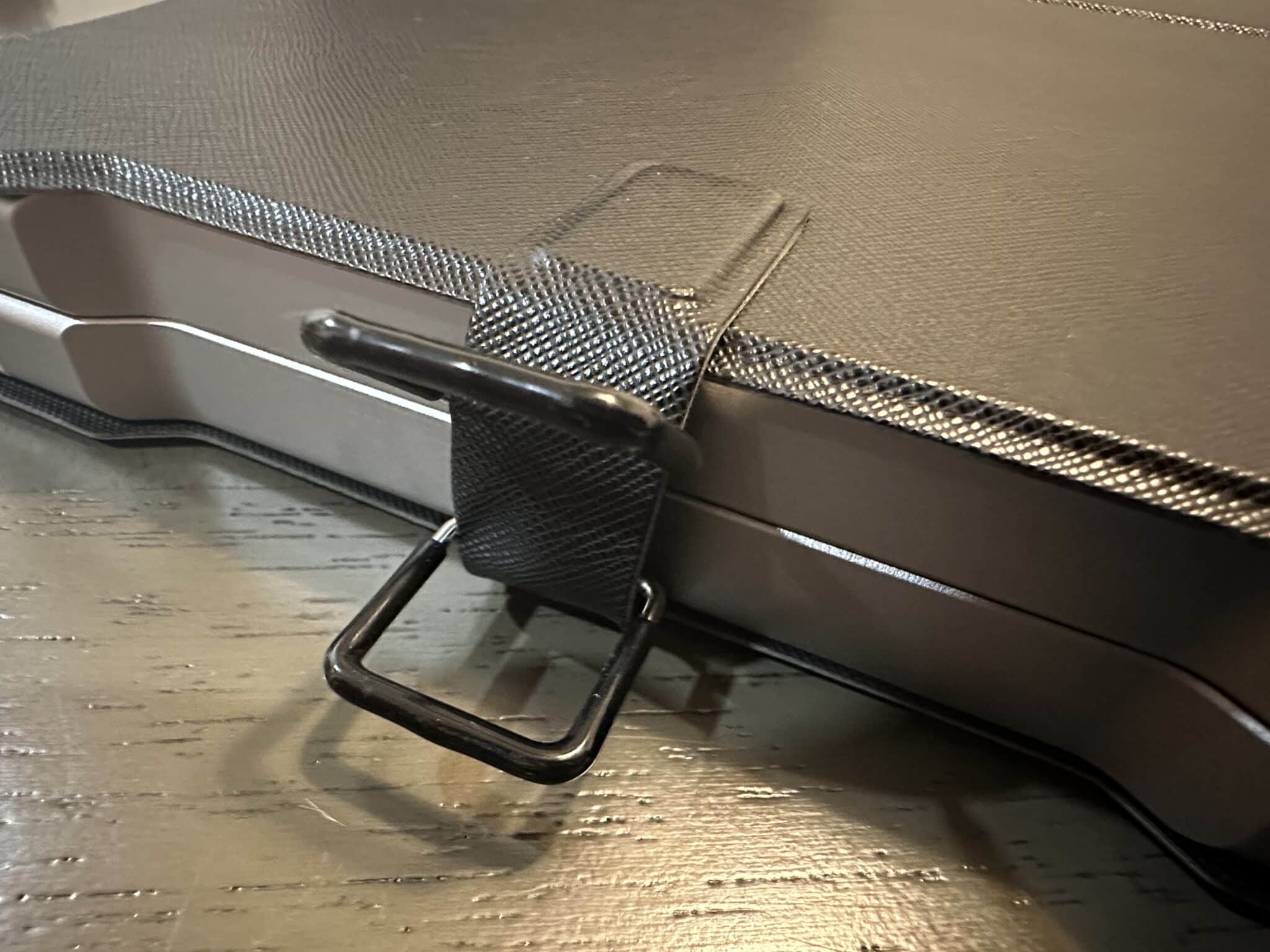 The back of the device also has two handles, which serve two purposes. The first one is to let you grip the device and pull its strong hinge apart, while the second lets you use the hoops as a passthrough lock for the cover's magnetic strap. The cover itself protects the device generously, so it's a worthy addition, in our opinion.
Display and Performance
The Oiiwak OK14 holds two IPS panels with a 1920 x 1200 resolution, a 60hz refresh rate, and an undisclosed response time. The backlight has a 400 cd/m2 output while the contrast is listed at 1500:1, These numbers are ambitious for a portable, but nothing is impossible at this point since product development for this category is continuous.
The two IPS panels on this model aren't the sharpest, but that's okay for most uses, such as office work or browsing. The 1200p ads have more vertical space versus the more common 1080p models out there. It can get confusing if your laptop has a higher resolution since it won't look even when you extend the display space across all there.
The Oiiwak OK14 was plug-and-play for the most part, but one of the panels did not work without an external power source. We had to use the USB-A to USB-C cable and a power adapter from another monitor to get it running. Again, it could be an issue with our laptop, but it is worth noting for those who are cable-conscious.
The Oiiwak OK14's two screens covered 96% sRGB and 75% for Adobe RGB and DCI-P3, respectively. Their default accuracies varied slightly with 3.12 (right) and 2.97 (left) dE averages, so they appear almost exactly identical. They are not the most accurate out there, but we've seen worse dE averages from other brands.
Calibrating each screen reduced the dE averages to 0.6, balancing out the unnoticeable disparity in color fidelity. This is an excellent result for a portable, but unfortunately, you will need a colorimeter to achieve the same. It's worth it for editing work, but it is impractical for simple multitasking or entertainment purposes.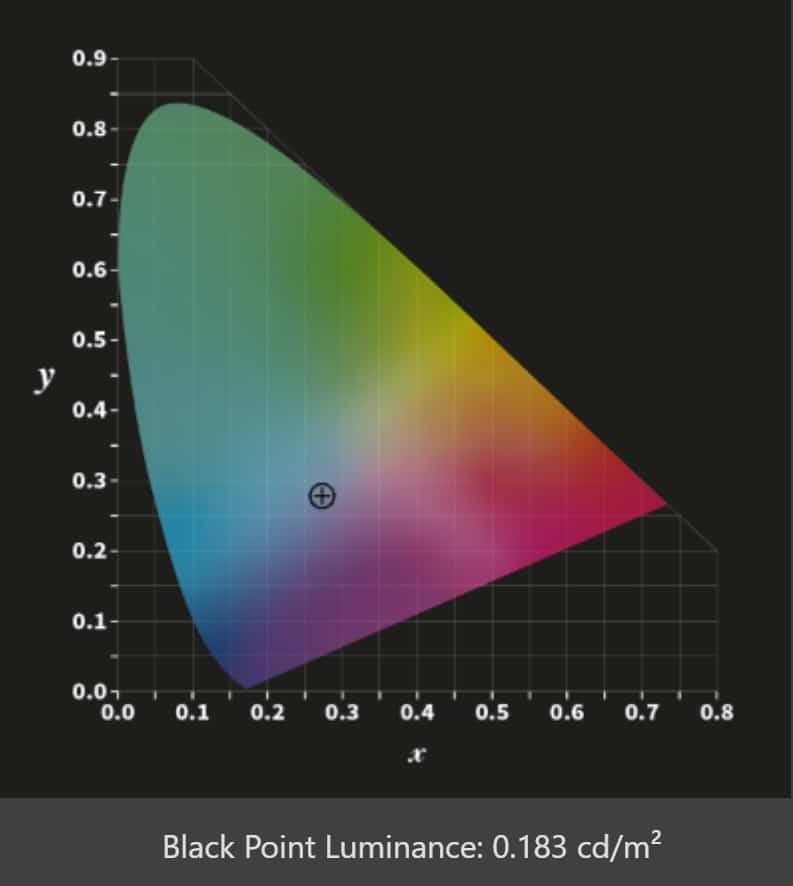 The Oiiwak OK14's backlights reached 393 cd/m2 (right) and 387 cd/m2 (left), so they can fight off a decent amount of glare. The Calibrate Display Plus couldn't get a fix on the contrast, but it recorded a black luminance level of 0.183. That equates to a contrast ratio of 655:1 at 30% brightness, indicating that it isn't capable of deeper blackness like its desktop counterparts.
Panel uniformity for the test samples was great since there were no immediately perceivable backlight leaks. There is some variance in the backlight's spread, but they were only noticeable in select instances. Note that this can vary wildly since the two panels are IPS, so there are worse ones out there.
It's not the most responsive monitor out there, but there was barely any blurring. The monitor looks good for casual or immersive gaming, even if its limited to 60Hz. We can't rate it as a bad product for this category of use, simply because it wasn't designed for such.
The Oiiwak OK14 isn't compatible with Freesync or G-Sync, so you can't rely on VRR for surround-vision gaming. It is not a challenge now to play at 5760 x 1200 with most GPUs, but Adaptive Sync would still be handy for demanding titles. We couldn't measure input lag directly, but there were no perceivable delays during any type of use.
Thoughts on the Oiiwak OK14
The Oiiwak OK14 is designed quite well compared to other triple-display solutions we've seen on the market. Its hinge design and physical features put it above its competitors, although it also affected the pricing of the monitor. The panels are not special when it comes to accuracy, but they can be fine-tuned for color-critical work.
Our main gripe with it is its considerably higher price, but some of the others can be improved upon. Another concern we have is the extra tight grip it applies to your laptop, although it shouldn't damage your device if installed properly. It's an excellent buy overall, but it's not as portable as the single-display solutions out there.
Pros:
Excellent Design and Materials
High Color Coverage
Fantastic Default Accuracy
Plenty of Convenience Features
Cons:
Expensive
Might be too Grippy for Fragile Laptops
Inconvenient Connectivity Layout
About the Author: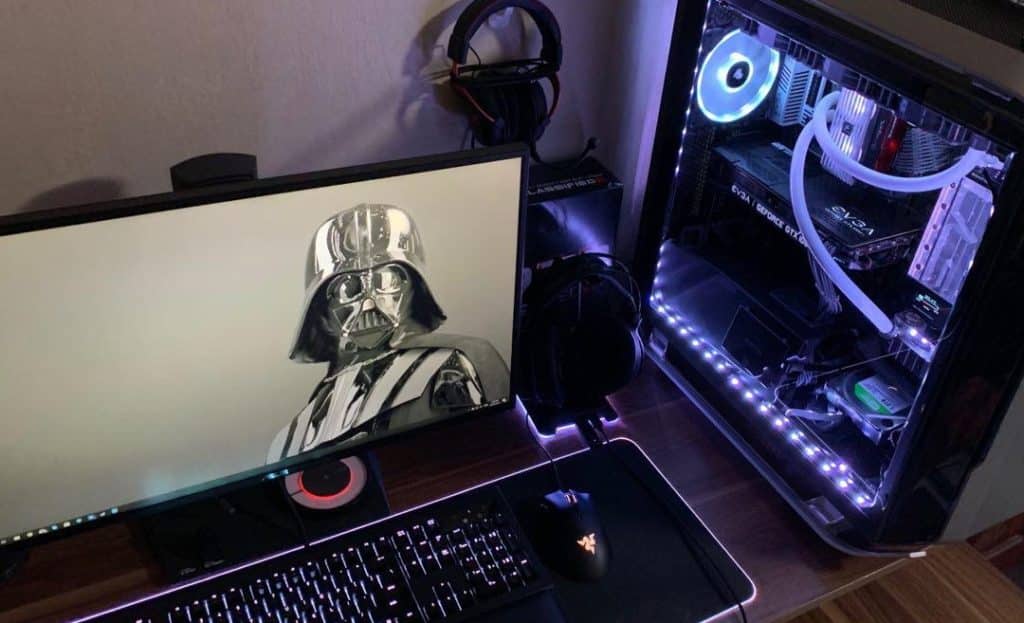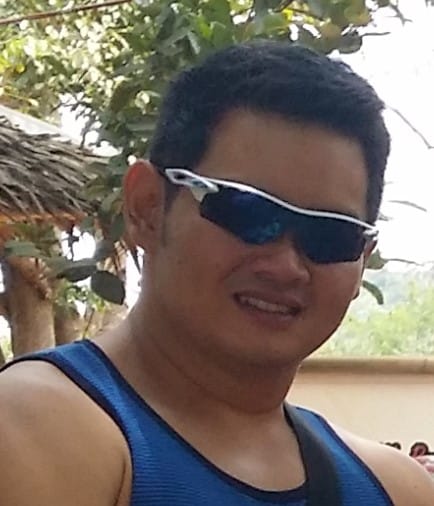 Paolo has been a gaming veteran since the golden days of Doom and Warcraft and has been building gaming systems for family, friends, and colleagues since junior high. High-performance monitors are one of his fixations; he believes that every citizen's right to enjoy one. He has gone through several pieces of hardware in pursuit of every bit of performance gain, much to the dismay of his wallet. He now works with Monitornerds to scrutinize the latest gear to create reviews that accentuate the seldom explained aspects of a PC monitor.