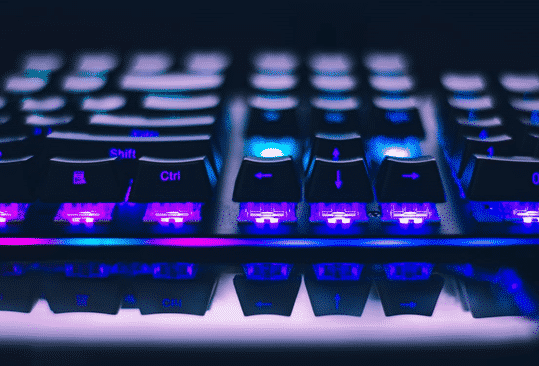 The online casino game market has gone off like a rocket! There are more people playing games online right now than ever before. As the online fan base for PC gaming has grown, so has the number of online casino players.
Casino games are hugely diverse, offering new themes, styles, and bonuses: for slots, card games, roulette, and even sports betting. Within that exciting mix, it is slots that take the crown for the most played online casino game.
What keeps people coming back to the first slots? Fresh themes, popular genres, and niche playing experiences. Starburst, Fluffy Favourites, Immortal Romance, and Goblin's Cave are just a few of the most popular titles.
The statistics substantiate the claim of rapid online casino growth. In 2019, the online gambling market was worth $58.96 billion, but in 2020 online gambling made $66.67 billion and is on track to see $100 billion in 2026.
But what has driven that growth? New technology? Better advertising? More playing options?
Let's take a look.
Mobile Devices and Online Casinos
 It is hard to find an area of life that mobile devices haven't impacted, and gaming is undoubtedly one of them.
Here are some figures that clarify just how big an impact mobile devices have had and the growth of the mobile gaming market.
Out of the 218 billion apps downloaded in 2020, 80 billion of those were games.
App Annie released estimates that in 2021 mobile gamers will spend $120 billion, a 20% increase from the previous year. Furthermore, mobile gaming will be 50% bigger than console, mac, pc, and other handheld devices combined.
North America is growing rapidly due to the new legalization of online casinos and gambling in many states.
It's convenient, cheap, and fits easily into a busy schedule.
But when you're at home, is there anything better than switching on your PC for a few hours of game time? If you have the right hardware, then you are all set!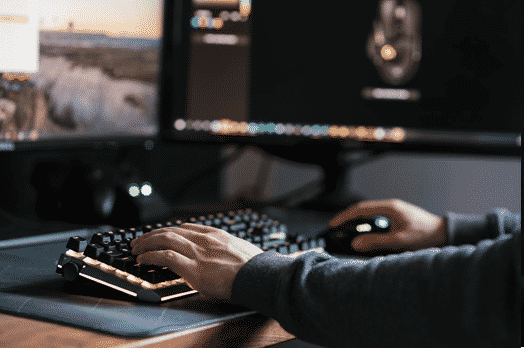 A lot of gamers invest in hardware and other computer gadgets to enhance their gaming experience.
Choosing the Correct PC Gaming for Casino Gaming
 A PC is not as casual as a mobile gaming. The time and cash investment are higher.
However, both of these can lead to a better overall gaming experience.
To maximize your build for casino gaming (and other games), here are a few things you should consider.
RAM
You're going to need at least 8GB of RAM. RAM is essentially your computer's short-term memory.
The short-term memory stores information and allows you to run applications.
If you have nothing open on your computer, you're already going to use around 2-3GB, often a little more.
Every time you open an application, you use a little more of that RAM. If you are on a budget, then casino suits and applications aren't usually too demanding, and you may be fine with 4GB.
Best RAM: Corsair Vengeance LED, TechRadar 2021
Dual Screens
Not only is dual screens a great thing to have for work purposes, but it increases your gaming capabilities.
In terms of screen resolution, you want to have it as high as possible. 1024×768 should be the minimum you opt for.
The screen resolution is how many pixels your screen can show vertically and horizontally.
Online casino games are bright, and parts move at speed. To maximize what you can see and enjoy, then invest in your monitors.
Check out the Best Gaming Monitors 2021, Handpicked by MonitorNerds.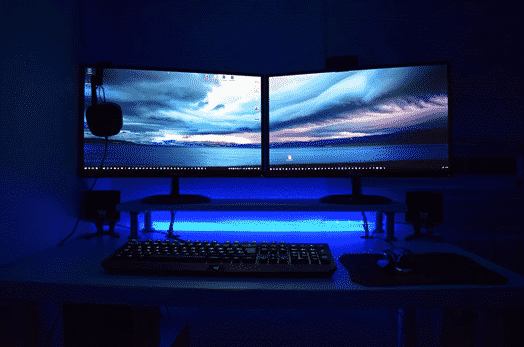 Dual screens are a popular investment by PC gamers.
 Processor
The brain of your computer should be where much of your gaming PC budget goes, or the first upgrade you get.
For gaming, you look at the clock speed of a processor. Although you will likely have an 'ok'  gaming experience with 1.6 GHz, that is the bare minimum.
If you are likely to play other online games, you might consider bumping up the power.
A processor with 3.5GHz to 4.0GHz will give you the juice you need.
According to PCGamer, AMD Ryzen 9 5900X is the best gaming CPU right now. 
Internet
Do you have the highest speed internet available to you? If not, look at the available speeds and packages for your area.
Slow internet will give you intermittent outages, and you will see this as lag in your game. Lagging during casinos can be catastrophic because you won't see what's happening in real-time.
The slower your internet, the more likely your game will freeze, loading times will be extended, and you will get plenty of time-out messages.
Wireless keyboard
This isn't strictly required, but a wireless keyboard can be a better option if you spend long periods playing.
You can recline in your chair without the worry of wires being pulled or tangled.
Rtings has handpicked 7 of the best wireless gaming keyboards. 
Will Mobile Dominate PC for Casino Gaming?
 While mobile casino gaming is incredibly popular, PC offers many comfort features that mobile don't.
The ability to play on multiple screens simultaneously is one of the best features of PC casino gaming.
But when it comes to the best gaming experience? Mobile might just be the champion. Casino games and apps are being purpose-built for incredible performance on mobile.
With the added benefit of portability and high-speed wifi or data, you can take your games wherever you like, whenever you want.
Much of the decision will come down to a personal preference.
It's hard not to consider that mobile gaming is cheaper, lighter, faster, and more accessible – and that might just be the future for casino gaming.