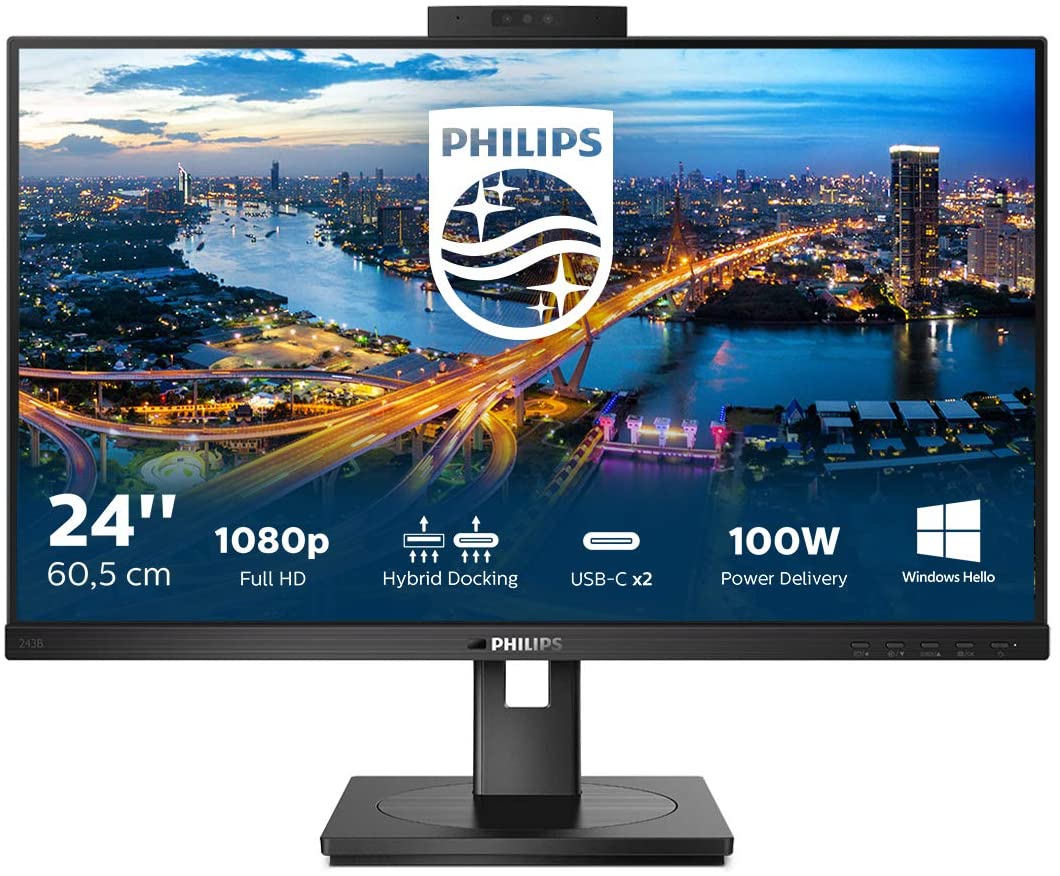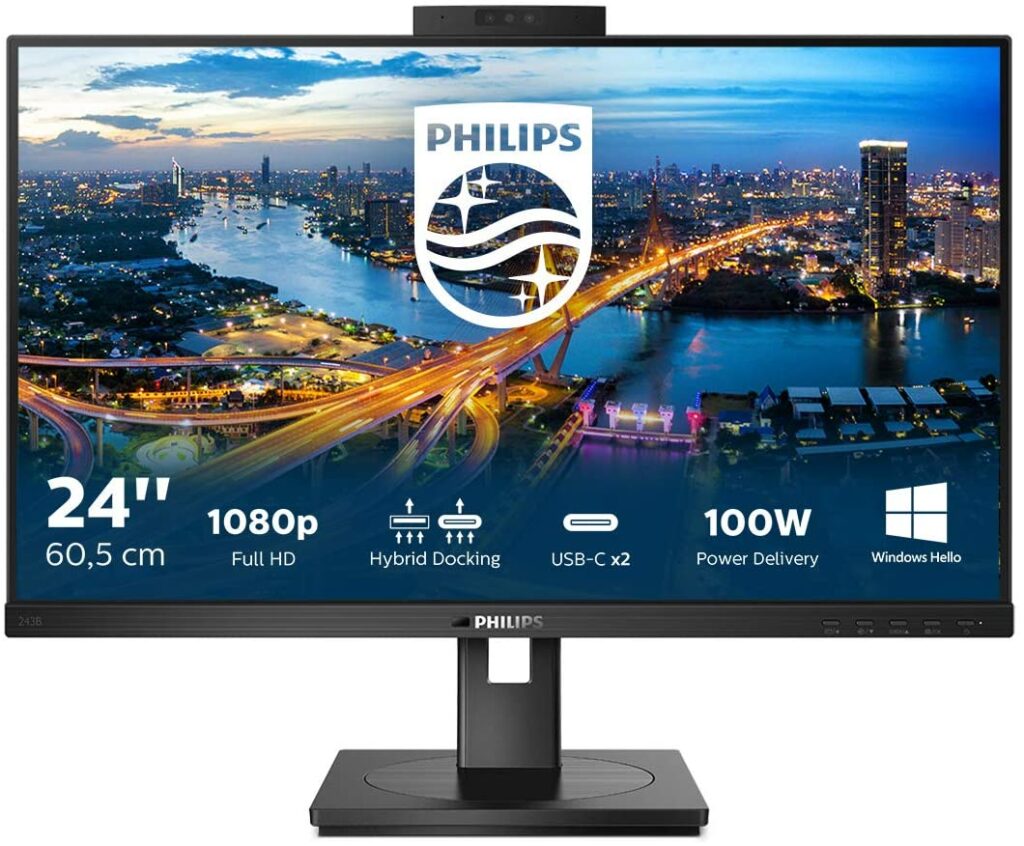 The Philips 243B1JH offers an array of features that will satisfy your requirements for a unified work-from-home setup. It's a convenient and capable display if you want to create a workstation at home without all the fuss of multiple peripherals with cables. However, it is quite expensive for a 1080p office monitor, so let's take a closer look to know more.

Philips 243B1JH Specifications
Screen Size: 24 Inches
Resolution: 1920 x 1080 FHD
Aspect Ratio: 16:9
Panel Technology: In-Plane Switching (IPS)
Refresh Rate: 75Hz
Response Time: 4ms
Contrast Ratio: 1000:1 (Static)
Brightness: 250 cd/m²
Speakers: Yes (2 x 3 Watts)
Stand: Height – Yes
Stand: Tilt – Yes
Stand: Swivel – Yes
Stand: Pivot – Yes
VESA Compatibility: Yes 100 x 100
Connectivity: DisplayPort 1.4 x 1, DP 1.4 Out x 1, HDMI 1.4 x 1, USB 3.2 x 4, USB-C (PD100W) x 1, USB-C PD15W Downstream x 1, RJ45 x 1, 3.5mm Jack x 1
Dimensions with Stand (WxHxD): 21.26" x 13.82" x 8.07"
Weight 10.76 lbs

Design and Features
The Philips 243B1JH looks identical to the 243B1 we reviewed earlier, but this new iteration carries a few upgrades. The matte black chassis is always a classic look on business models, plus it makes them easy to clean and resistant to minor damage like scratches. The display is bezel-free on three sides so the screen looks cleaner with fewer distractions.
It is going to be easy to move your work setup to this model since it's sized like most monitors you can encounter at school or work. It needs over 8 inches of depth, but it is still reasonably compact and that large base is flat and square. It doesn't weigh a lot so it's portable and easy to move around if you want to rearrange your setup.
Its build quality is excellent so you can rest assured that it will outlast your workstation and its components. The plastics used are thick and durable, plus there were no cosmetic defects on the device. The included stand is stable and well-built so the screen won't shake or sag while you are clearing your tasks.
It's disappointing that the Philips 243B1JH still uses OSD buttons instead of a more convenient joystick. It takes a bit more effort to get to a specific setting so we heavily prefer the other design since it's user-friendly. But at least the keys are labeled and visible at the front, so you don't have to reach in and fumble around to find the right one to press.
The stand included in the package offers tilt, swivel, pivot, and height adjustments for your convenience. It is easy to get a comfortable viewing angle so you don't strain your neck during extended hours of use. You can use VESA mounts, but that only becomes necessary if you have other screens on your setup or if desk space is very limited.
The best part about the Philips 243B1JH is its connectivity layout which includes DisplayPort 1.4 input and output, an HDMI 1.4 port, and a USB-C slot with DP Alt Mode and 100 watts of charging power. You also get another USB-C with 15 Watts for downstream, plus four USB 3.2 ports for peripherals and accessories.


An RJ45 LAN port is also present, along with a 3.5mm jack for headphones and speakers. The upgrade on this variant is a built-in webcam and microphone which lets you attend video conference calls with fewer gadgets and wires to clutter your setup. The camera is reasonably clear and comparable to most mobile phone front cams, so it is usable for work applications.
You also get built-in speakers with 3 watts of power so you won't need any other audio equipment for remote meetings. They don't have enough power for profound sound in games and movies, but that's understandable since this is a business model.
Display and Performance
The Philips 243B1JH sports a 24-inch IPS panel with  1920 x 1080 resolution, a 75Hz refresh rate, and a 4ms response time. The backlight has a 250 cd/m2 rating while its contrast ratio is listed at 1000:1 like most IPS panels. This model doesn't have specific features like HDR, but that's understandable since it is not designed for entertainment purposes.
1080p monitors are preferred for offices since it doesn't take a lot to run them and they are easy on the eyes. The screen isn't extra sharp like 1440p and 4K variants, so visibility and legibility are better with it. its easier to read and browse since text does not become microscopic, but the downside is that it has less space than the high-resolution models.
The Philips 243B1JH renders 99% sRGB and 82% DCI-P3 so it's vibrant enough for office tasks and most media. Its default accuracy has a deltaE average of 1.88 which is excellent so the screen looks balanced and natural. Most users won't feel the need to tune it except for a few usual settings like the monitor's brightness.
Calibrating it reduced that deltaE average to 0.84 which places it next to prosumer monitors meant for color-critical work. However, you need a colorimeter to achieve that level of improvement to check and measure which color temperature needs adjustments. It is not worth it unless you do some editing or content creation, but looking at a more specialized display should top your list first.
The screen's backlight reached 307 cd/m2 at 100% so it has plenty of brightness to fight off glare in well-lit rooms. Its contrast ratio reached 1125:1 at 50% brightness which is quite high for a business IPS monitor. However, it is still unable to produce deep blacks unlike VA or OLED panels so dark scenes can still look grayish or washed out.
The sample's panel uniformity had some backlight leaks at the top edge of the screen, resulting in some clouding in dark scenes and images. It is not as noticeable in bright or full-color images, so it won't be as big of an issue if you are using browsers and office apps. Note that this also varies between every unit mode, so it is entirely possible to get a better one.
The Philips 243B1JH's pixel response time is decent even if it doesn't have the speed of its gaming counterparts. You need a bit of overdrive to help with the persistence in fast-paced scenes, but using the maximum level isn't recommended since it will add overshoot. We can only recommend this model for casual or single-player titles since motion and transitions are usually more relaxed with them.
The Philips 243B1JH is compatible with FreeSync so you can still get some protection from tearing and stuttering. However, most users who also game won't need to worry too much since 1080p at 75Hz isn't a lot for most modern systems. Input lag sits at 9ms at 75Hz so the screen doesn't feel sluggish or delayed during any type of use.
Thoughts on the Philips 243B1JH
The Philips 243B1JH is a great pick if you need a well-equipped solution for a workstation at home. Its features are ideal for remote work since you don't have to add more essential accessories like USB webcams which cost more and usually have a cable or two to enable them. It's a big bonus that the screen is quite accurate.
However, the glaring issues with the Philips 243B1JH are its very high price and limited availability in the global market. Not all regions have this webcam-equipped variant, plus it costs close to $500. Monitors like the Asus BE24EQK with almost identical specs can be had for much less, so this option isn't the most practical out there.
Pros:
Excellent Accuracy (Default and Calibrated)
USB-C and Webcam Included
100 Watts USB-C Charging
Solid and Functional Design
Cons:
Expensive
Limited Contrast
Not Available in All Regions
About the Author: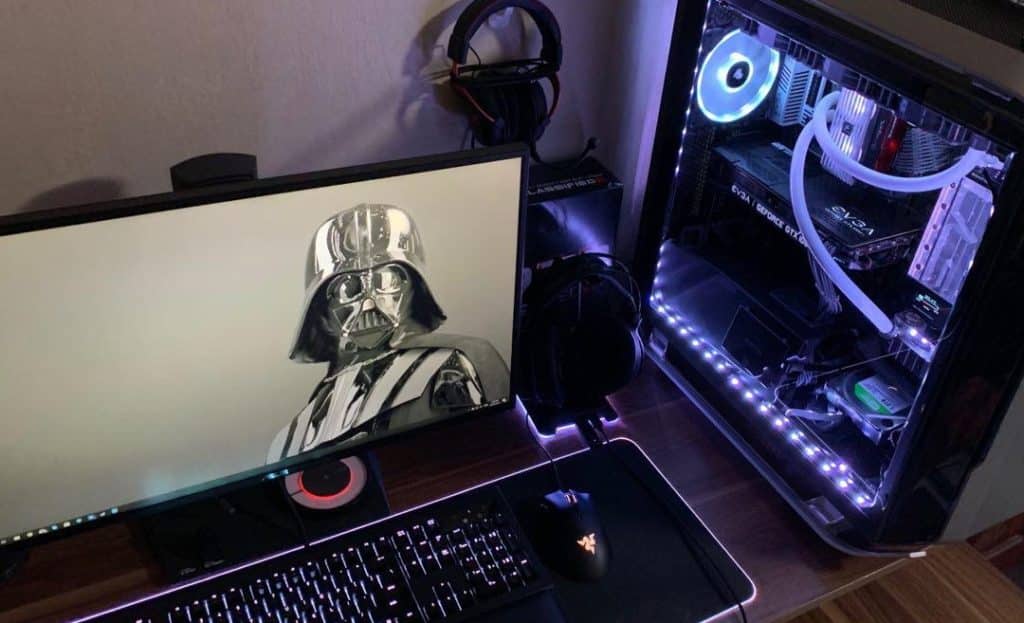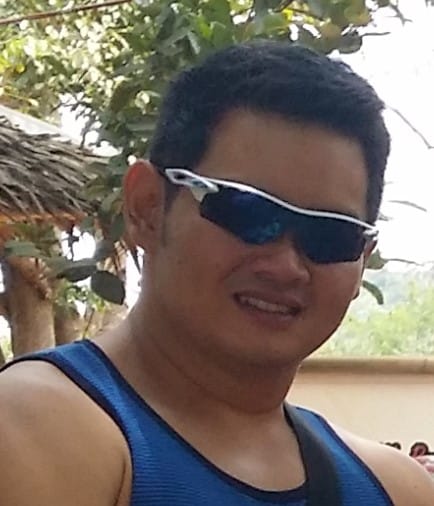 Paolo is a gaming veteran since the golden days of Doom and Warcraft and has been building gaming systems for family, friends, and colleagues since junior high. High-performance monitors are one of his fixations and he believes that it's every citizen's right to enjoy one. He has gone through several pieces of hardware in pursuit of every bit of performance gain, much to the dismay of his wallet. He now works with Monitornerds to scrutinize the latest gear to create reviews that accentuate the seldom explained aspects of a PC monitor.