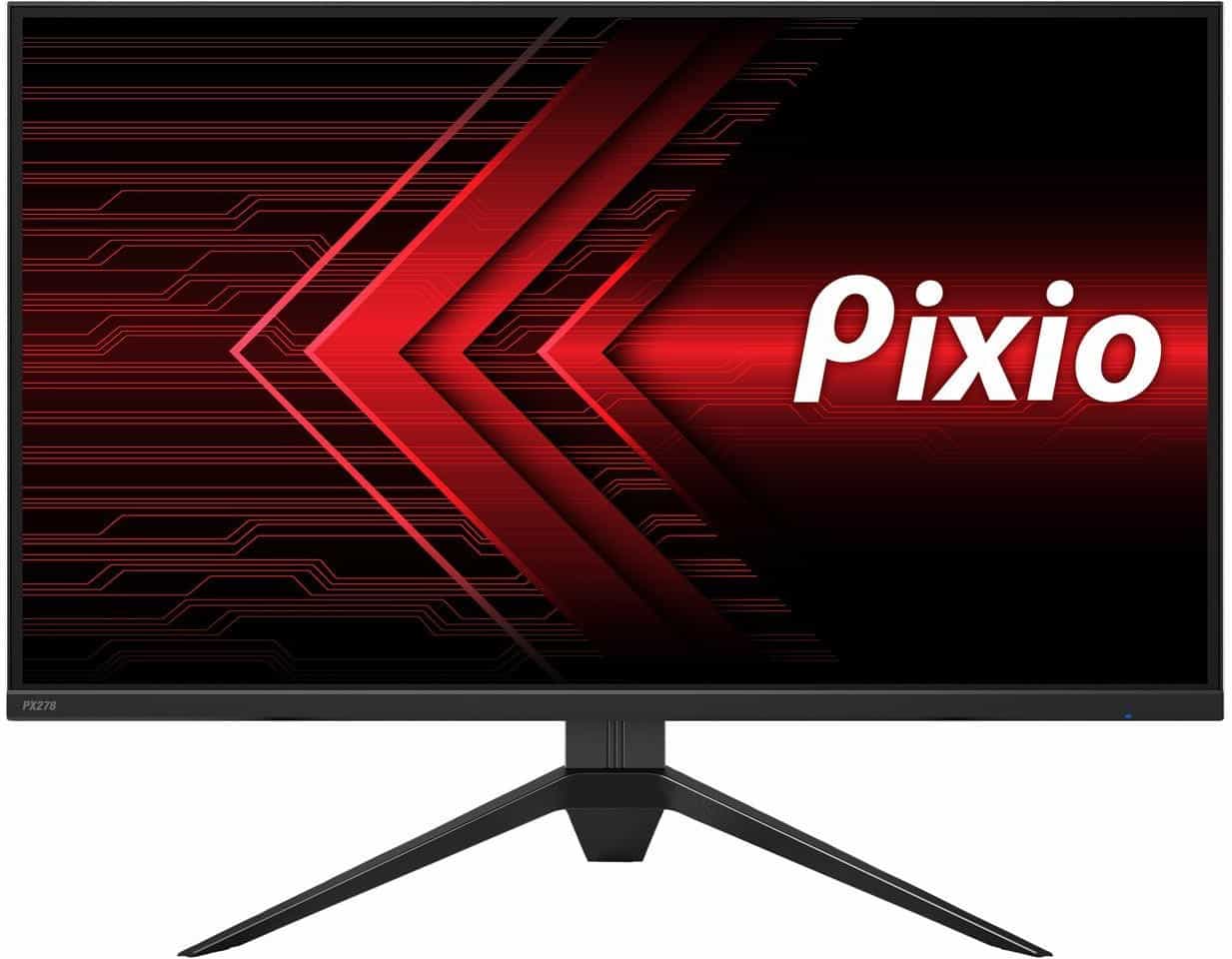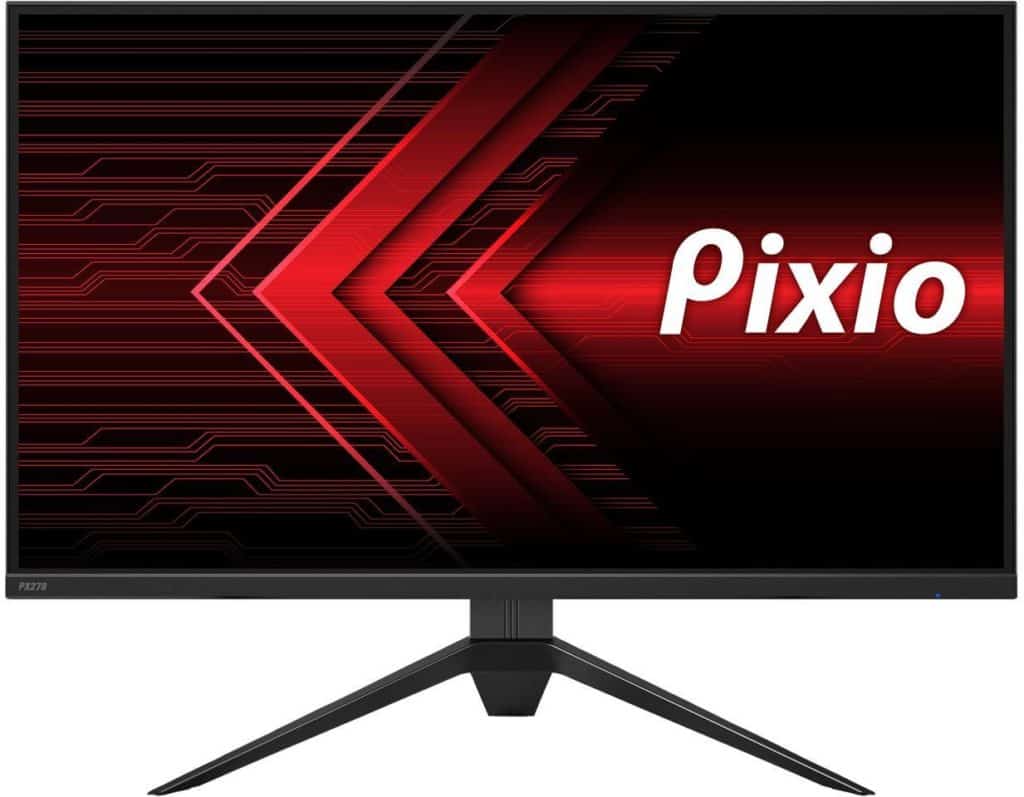 The Pixio PX278 is an inexpensive 1440p gaming monitor with a 144Hz refresh rate and a sleek design that oozes with a premium appeal. This model also promises HDR compatibility via a wider gamut coverage, but it is based on TN technology which has a disadvantage in vibrancy. The Pixio PX278 has a lot to offer on paper, but can its performance meet your expectations?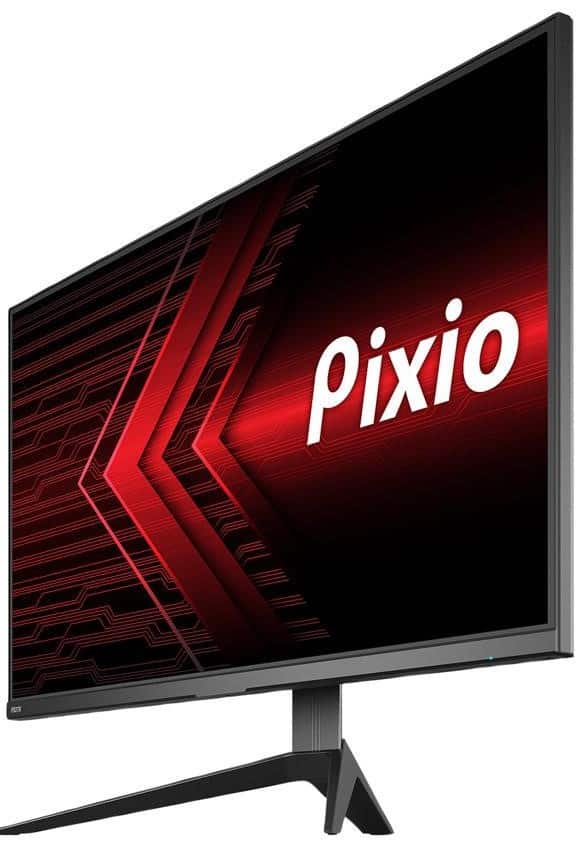 Pixio PX278 Specifications
Screen Size: 27 Inches
Resolution: 1440p QHD
Aspect Ratio: 16:9
Panel Technology: Twisted Nematic (TN)
Refresh Rate: 144Hz
Response Time: 1ms
Contrast Ratio: 1000:1 (Static)
Brightness: 400 cd/m²
Built-in Speakers: No
Stand: Height -No
Stand: Tilt – Yes
Stand: Swivel – No
Stand: Pivot – No
VESA Compatibility: Yes (100 x 100)
Connectivity: DisplayPort 1.2 x 1, HDMI 2.0 x 1, HDMI 1.4 x 1, USB x 1, 3.5mm Audio Jack x 1
Dimensions with Stand(WxHxD): 24.25″ x 18.30″ x 9.91″
Weight: 13.23 lbs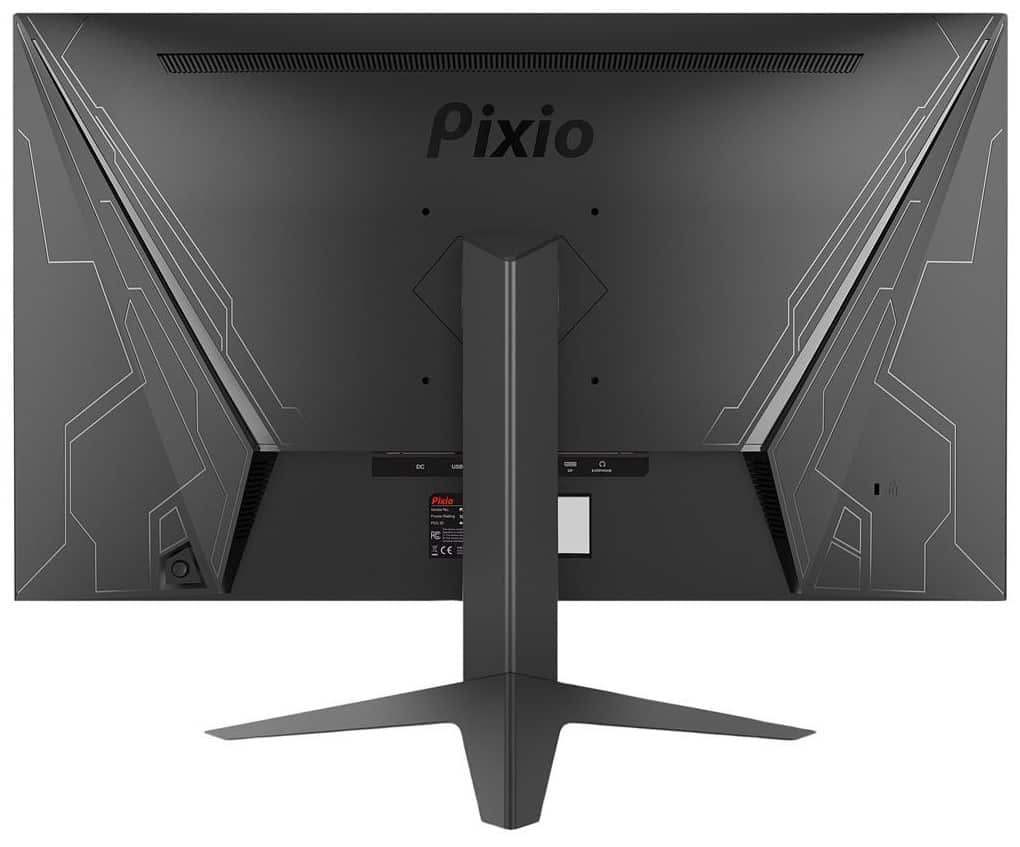 Design and Features
The Pixio PX278 sports a noticeably sleeker design that makes it look like a premium model, but it has shaved off a few features to help with the pricing. The monitor has a matte black aesthetic with futuristic patterns at the rear that resembles some of the Asus offerings we reviewed in the past. The display has a bezel-free design with thin inner borders which makes this affordable monitor an ideal solution for multi-display setups.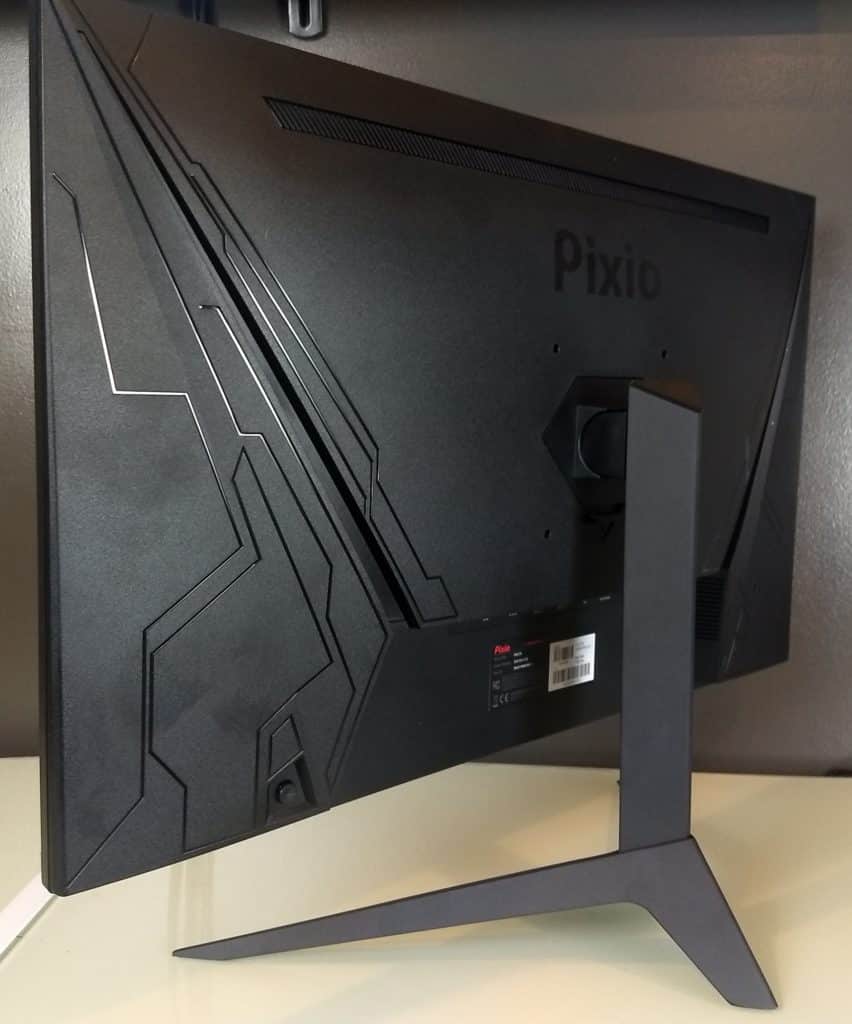 The chassis for the Pixio PX278 is slimmer than your usual, but its base takes up almost 10 inches of depth on your desk. However, it's Y-shaped footing with thin arms shouldn't be too intrusive, unless you have an array of peripherals in front of your monitor. The device only weighs 13.23 lbs when fully assembled, so it's easy to move it around or bring it to a LAN party with your buddies.
The Pixio PX278 has improved in the build quality department with its plastic panels that feel a bit tougher and reinforced. The device doesn't have cosmetic defects, so the edges and seams are clean and straight. There is a slight wobble on the device, but the higher placement of the attachment point makes it more stable than previous models.
We like that the Pixio PX278 does include a joystick for the OSD, unlike so many other budget monitors that have buttons instead. The latter is quite tiring to use unless you've memorized their functions, and we think that they are outdated. This model doesn't have a lot of imaging adjustments, but it is nice to have a tool that can swiftly get you through the sub-menus.
The Pixio PX278's stand is a contributing factor to its attractiveness, but it only offers tilt adjustments for the display. This limits your setup options especially if you want to use the monitor for a dual or triple-head configuration. Its VESA compatible, but the added cost could put you in range of better models such as the IPS-equipped PX7 Prime.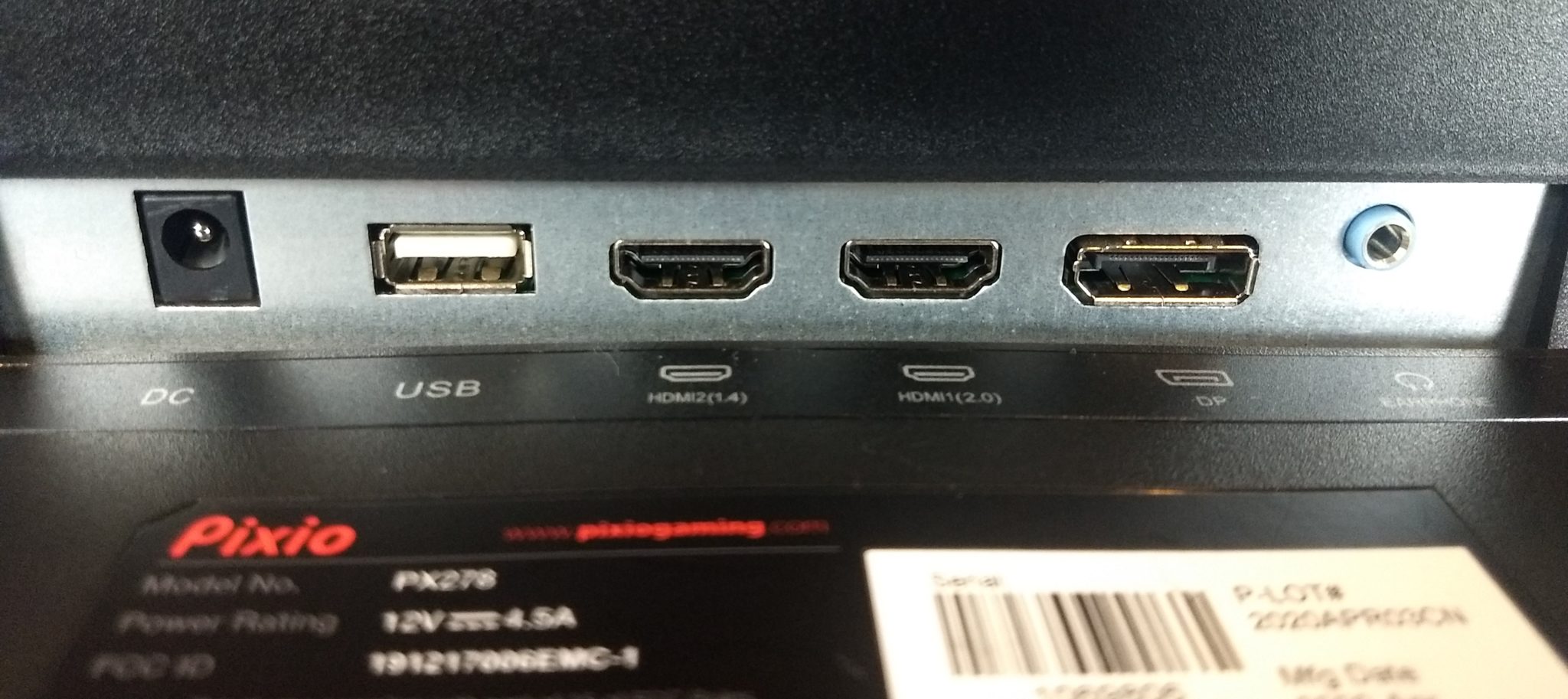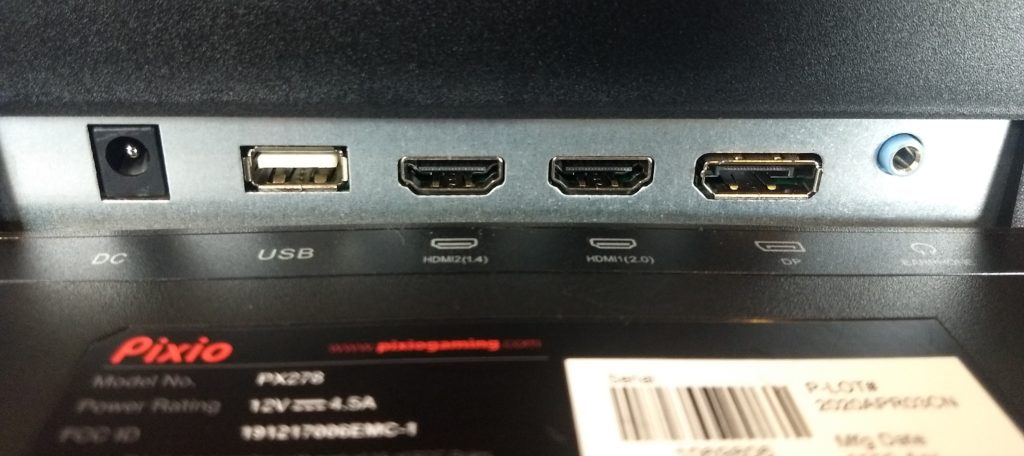 Connectivity isn't an issue with the Pixio PX278 since its well-equipped with video inputs, but no usable extras such as USB ports. The layout includes DisplayPort 1.2 along with a slot each for HDMI 2.0 and HDMI 1.4. Take note that the latter will limit the monitor to 75Hz, so you should use the first two for your gaming PC.
There is also a 3.5mm jack for audio and a single USB port which is reserved for firmware updates. It's a bit pointless for users, but it's an easy to access solution if in case the stock firmware on the Pixio PX278 runs into any issues. There is also no speakers, but then again, all of these omissions are understandable if you consider the price.
Display and Performance
The Pixio PX278 boasts a 27-inch TN panel with a 2560 x 1440 resolution, 144Hz refresh rate, and 1ms response time. The backlight has a high output at 400 cd/m2, while the contrast ratio sits at a typical 1000:1 like most TN and IPS models. TN screens have a disadvantage in color output, but this model mentions HDR compatibility and wider gamut coverage.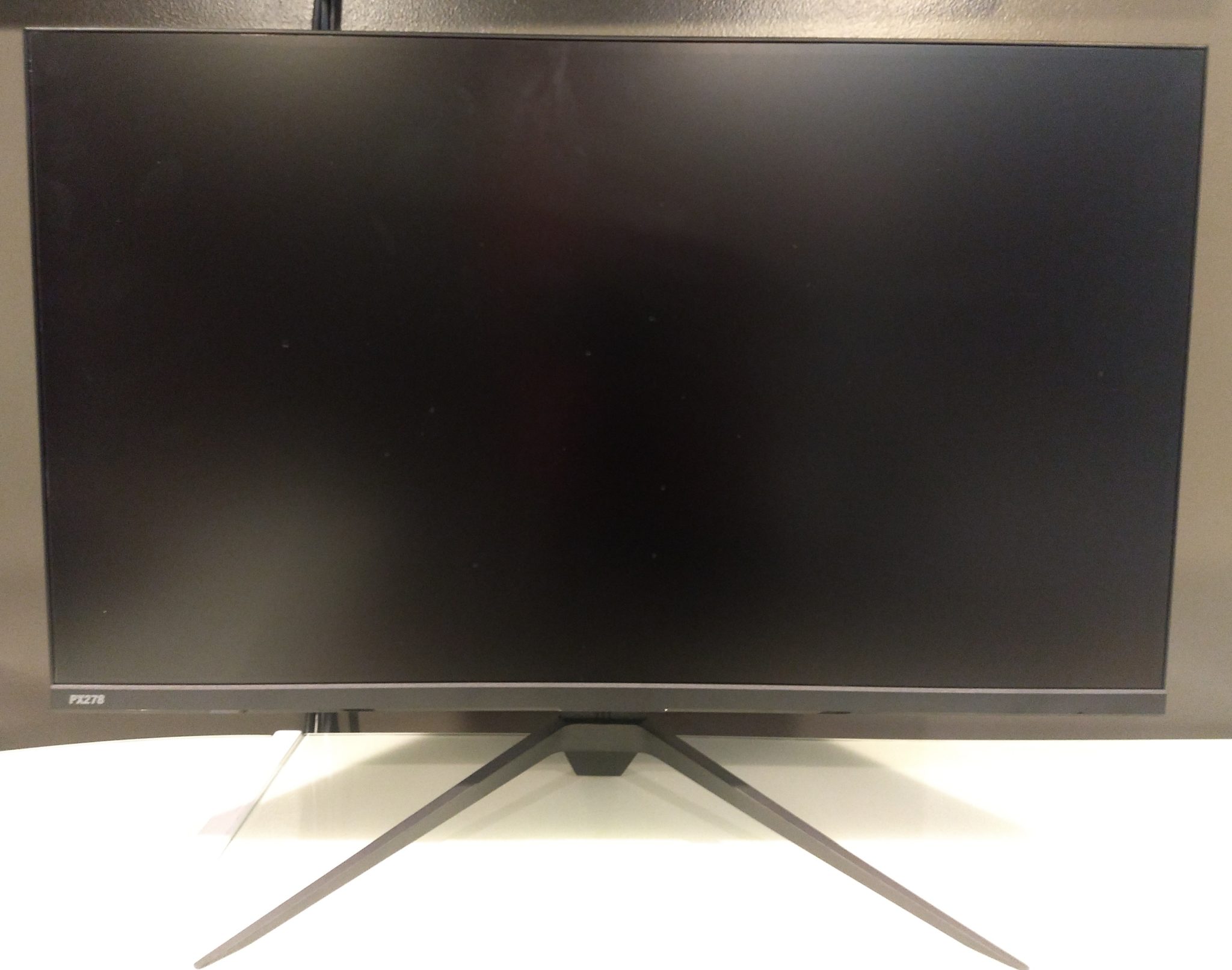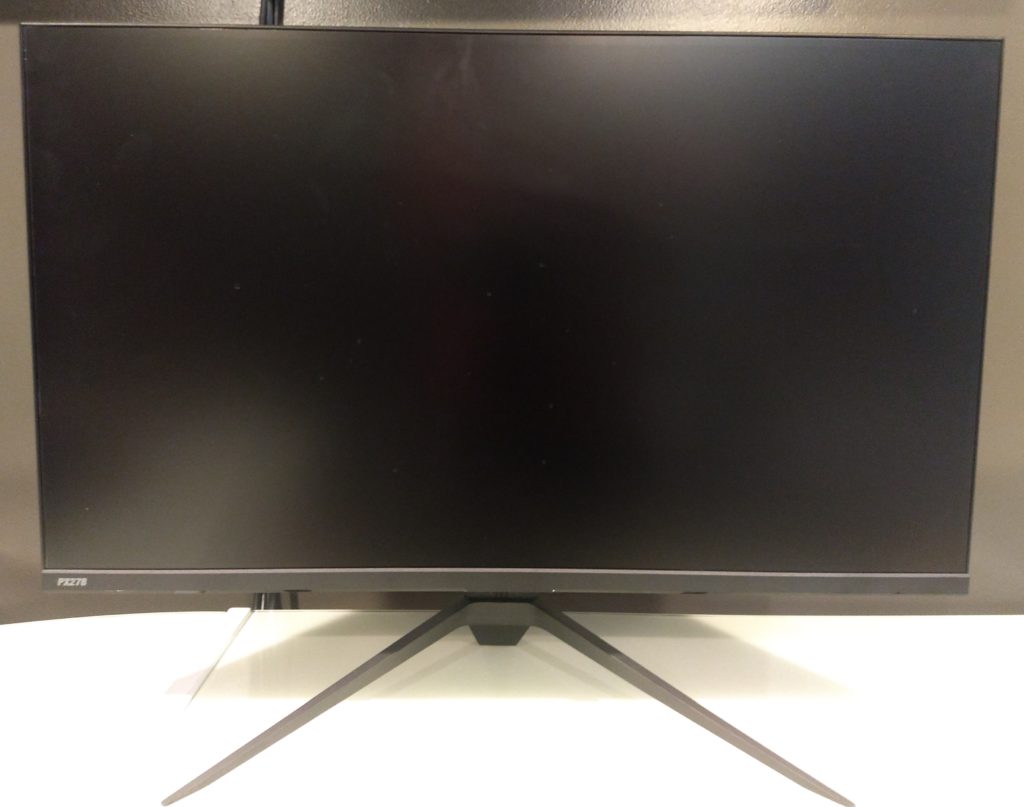 QHD in 27-inch screens are perfect since you get a sharper-looking display that doesn't make small objects microscopic. The pixel density is just right, so it is still comfortable to read walls of text and process documents. You are going to need a bit more juice for games, but it's not as taxing as 4K where some GPUS fail to reach a stable 60Hz most of the time.
The Pixio PX278 also mentions HDR capabilities, but it only falls within HDR 400 territory due to the limitations in the backlight. The monitor noticeably reacts to HDR inputs with bumps in the colors and shadows. However, the improvements aren't comprehensive enough to make it a selling point since the backlight is incapable of boosting the screen's dynamic range.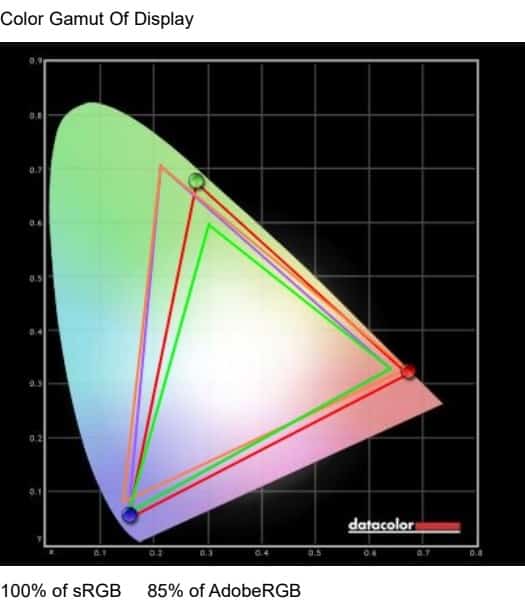 The Pixio PX278 provides improved vibrancy thanks to an sRGB coverage that exceeds 100% or around 85% in Adobe RGB. The screen looks rich, but the greens and reds look erroneously saturated in some scenes. The monitor has a default delta E average of 4.27 which is too high and will add noticeable errors in images.
The gamma tracking is also off from the ideal 2.2 curves, so some scenes look too bright or dim which negatively affects the colors. You can manually tweak the imaging settings to get a more acceptable 3.15 dE average, but you will need a colorimeter and a bit of know-how to get better results.
The backlight on the Pixio PX278 reached a peak of 421 cd/m2 which is great since it gives you a lot of headroom for brightness adjustment. However, contrast is limited to 870:1 at 40% brightness, so the screen can make blacks look grayish when viewed in the dark. It doesn't have a considerable effect on the display's vibrancy, but this characteristic also affects gamma and grayscale performance.
Panel uniformity, on the other hand, is excellent for the Pixio PX278 since there are no backlight leaks on any of the quadrants. There are some differences from the D65 standard on the corners, but you will only see them if you measure it with a colorimeter. Take note that this varies between every unit, but TN panels are better than IPS or VA variants in this regard.
Blurring also isn't an issue on the Pixio PX278 since it has a fast response time brought about by the TN technology. The monitor includes an overdrive function, but we feel that it is only necessary in extreme cases. The product is great for competitive gaming, but when it comes to visuals, its IPS counterpart is the better pick.
The Pixio PX278 is a FreeSync monitor, but it also tested to be compatible with G-Sync for Nvidia GPU users. This extends the value of a display product since you don't have to change it if ever you switch GPU brands. Input lag sits at a little under 6ms, making the PX278 quite responsive and snappy for competitive gaming.
Thoughts on the Pixio PX278
The Pixio PX278 is an attractive solution if you want a 1440p screen for competitive gaming without breaking the bank. The monitor has a few limitations in features, but its key characteristics such as motion handling and latency are excellent. The product also looks tremendously better than its predecessors, but some might look elsewhere due to some aspects like the limited stand.
The main issue with the Pixio PX278 is it is quite difficult to calibrate to get an accurate picture. The added vibrancy is great considering TN panels are less colorful than its counterparts, but other parts of the output like the poor gamma tracking and limited contrast throw a wrench into that. The Pixio PX278 is a great value pick if you want to jump into QHD gaming, but expect some drawbacks along the way.
Pros:
Slim and Lightweight
Affordable – Excellent Price!
Wide Gamut Coverage
Excellent Motion Handling and Low Input Lag
FreeSync/G-Sync Compatible
Cons:
Poor Factory Calibration
Difficult to Calibrate
HDR Performance Underwhelming
Limited Contrast
About the Author: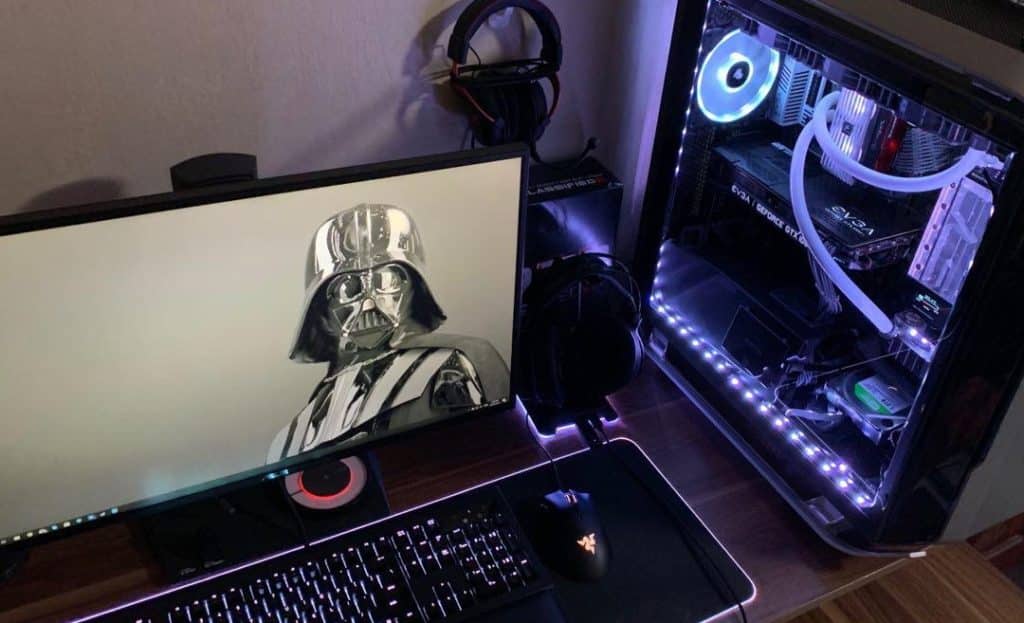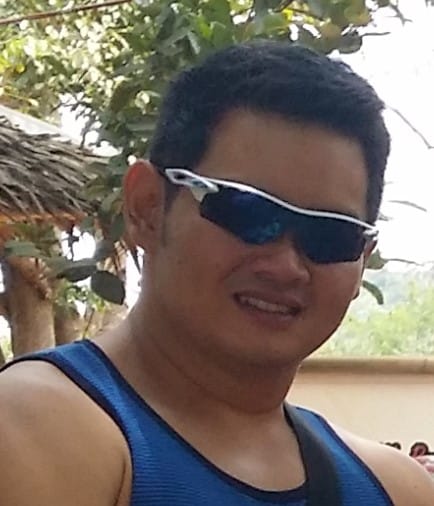 Paolo is a gaming veteran since the golden days of Doom and Warcraft and has been building gaming systems for family, friends, and colleagues since his junior high years. High-performance monitors are one of his fixations and he believes that it's every citizen's right to enjoy one. He has gone through several pieces of hardware in pursuit of every bit of performance gain, much to the dismay of his wallet. He now works with Monitornerds to scrutinize the latest gear to create reviews that accentuate the seldom explained aspects of a PC monitor.